Hard gel nails – let's talk about them. Thanks to TikTok, it doesn't take much for a nail trend to go viral. This year alone we've seem an abundance of manicures hit the big time, one after another – from the milky pink shade beloved by Sofia Richie, to Hailey Bieber's viral glazed doughnut nails, it's fair to say that we've not been short of social media sensations in the manicure department. The best part? There's something suited to each and every nail shape.
The latest nail trend taking social media by storm has been dubbed as the 'next best thing' by manicurists the world over. Currently, #HardGel has amassed 84.8 million views on TikTok and counting – suggesting that it's a technique we should most definitely be paying attention to.
'Hard gel is the most commonly requested manicure in my salon,' reveals Kamola Malikova, founder of Minx Beauty Beverly Hills. 'We work with Victoria Secret models like Elsa Hosk and, after seeing the results of hard gel once, this is what they come back for time and time again. Standard gel polish is out, and hard gel polish is most certainly in.'
Scroll on for all you need to know.
What is hard gel?
'Hard gel is a type of builder gel that is used strengthen natural nails,' explains Malikova. 'While it can be used to create nail extensions, we also use it in the salon as a harder, denser, more protective coating of colour. Expect a manicure that won't chip or flake for up to a month.'
How do you apply hard gel nails?
While gel nail kits have come a long way (we'd say you can definitely master a standard gel manicure at home) it's recommended that you go to a salon for a hard gel nail application.
'Hard gel is applied after a thorough dry manicure,' says Malikova. 'It's important to get this done at a salon, or the longevity of your hard gel manicure just won't be there. The correct prep is so important when it comes to achieving the best results.'
Next?
'The hard gel is applied to the natural nail directly from its pot using an artist brush,' continues Malikova. 'This ensures the most precise finish. The manicurist will work quickly and deftly, building up layers of colour on the natural nail before curing it with an LED or UV lamp.'
How does hard gel differ from normal gel polish?
According to Malikova, it's all down to the strength and staying power.
'While a standard gel polish does add a slight layer of strength, it couldn't even compare to the dense layer that a hard gel manicure adds to the natural nail' she says. 'Typically, you may get around two weeks from standard gel, but you can expect up to four weeks of flawless wear with hard gel thanks to the protective overlay that allows the nail to become less flimsy.'
The best part?
'While the hard gel is thicker in theory, a skilled manicurist can ensure that it looks flat and natural - no bulkiness in sight. This, of course, takes years of practice to perfect,' she reminds.
How do you remove hard gel?
'Gel nails should always be removed in the salon,' says Malikova 'It's a labour intensive job that requires filing with a drill - acetone is not strong enough to penetrate a hard gel manicure, so there's no point trying it - trust me!'
And pickers, beware. That's a no go too.
'Never, ever pick a hard gel manicure,' she warns. 'The damage this will do to your nails will not be worth it. Instead, book in with your manicurist and save yourself a lot of trouble in the long run.'
How much does a hard gel manicure cost?
Unsurprisingly, this will depend on where you're based. As a ball-park figure, it's not unreasonable to expect to pay anywhere between £30 and £70.
The Best Hard Gel Nail Designs 2023
French Tips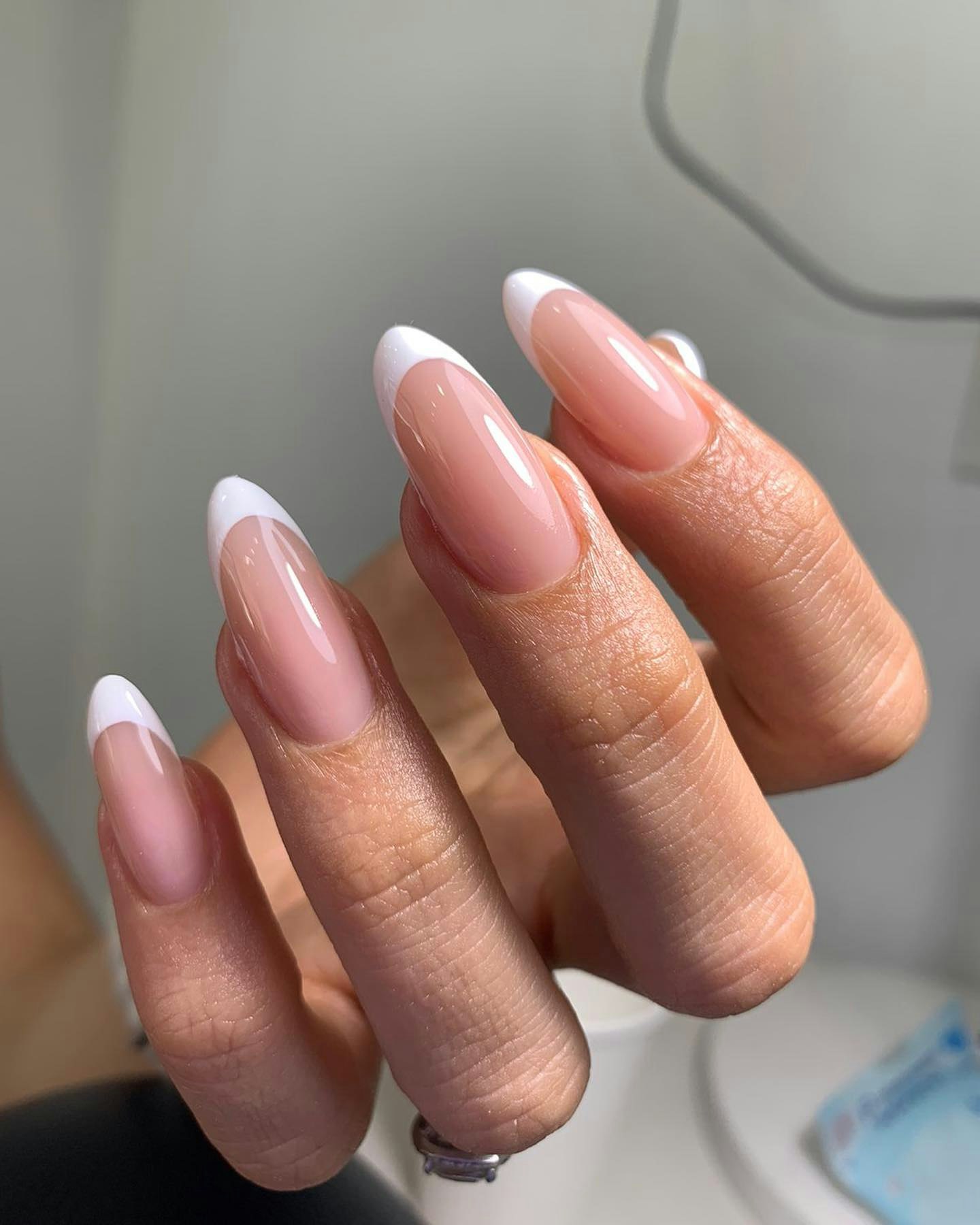 Subtle and classic yet modern and fashion-forward, there's always a place for the perfect French manicure. Keep things feeling dainty with a micro French manicure or indulge in a more colourful take on French nails.
Credit: Instagram@minx_beautyspa
Autumn Manicure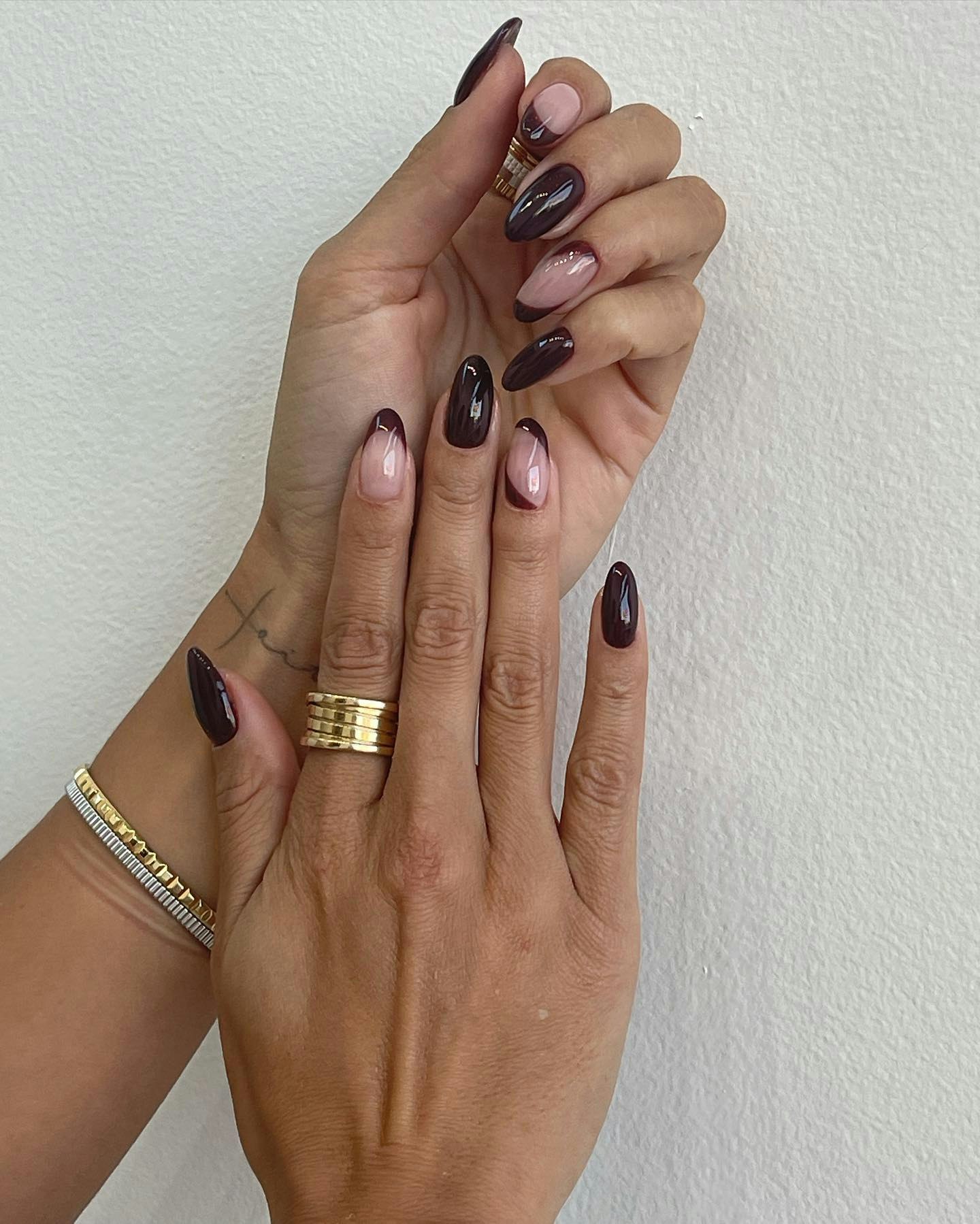 This deep, chocolate brown hard gel manicure ticks serious boxes when it comes to autumn nails. Team with an almond nail shape for beautifully elongated hands.
Credit: Instagram @minx_beautyspa
A Flash Of Red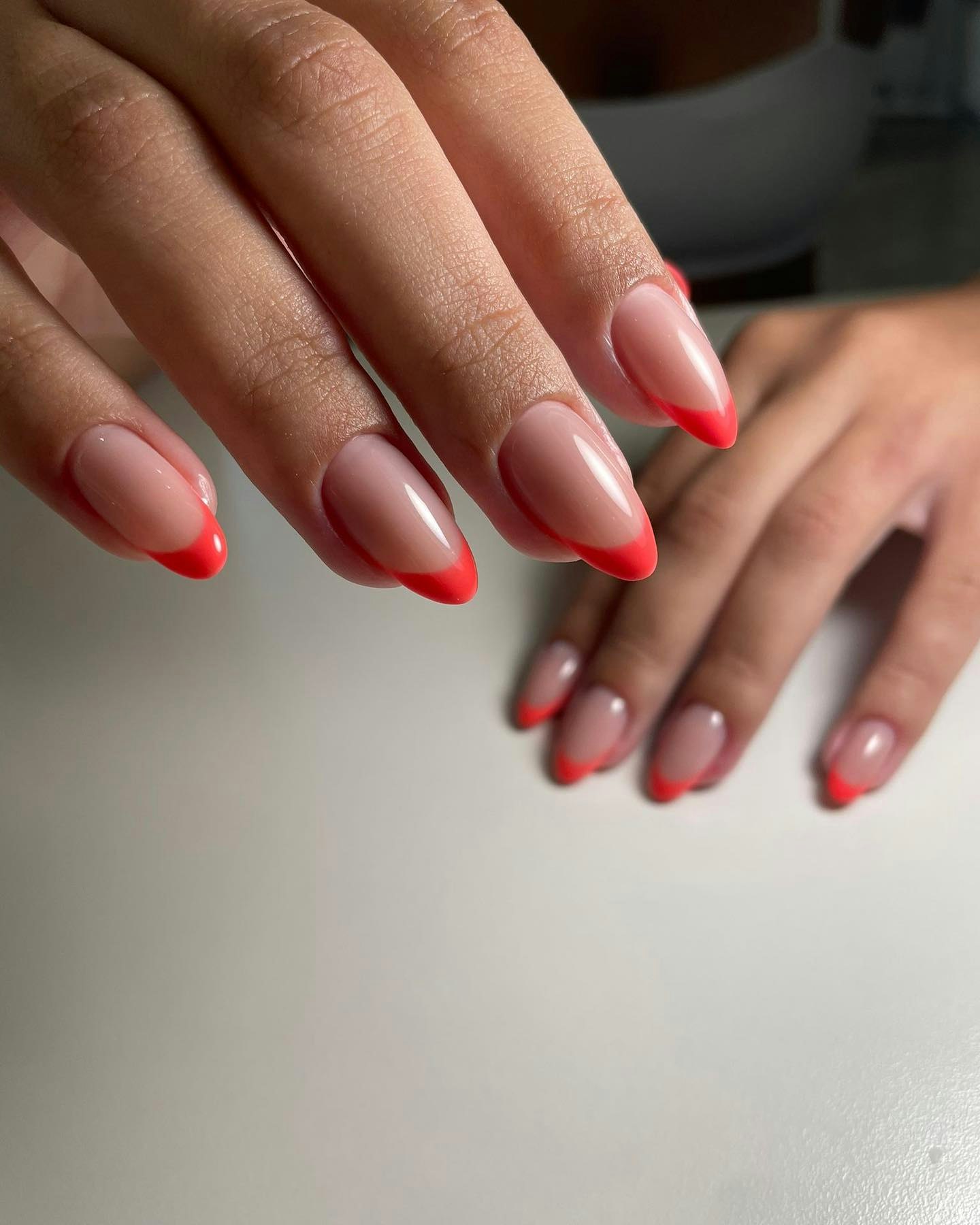 A natural, nude base teamed with a brighter red-meets-orange tip makes for a modernised take on the classic French mani. Plus hard gel means it's unlikely to chip. Winning.
Credit: Instagram @minx_beautyspa
Gold Chrome Nails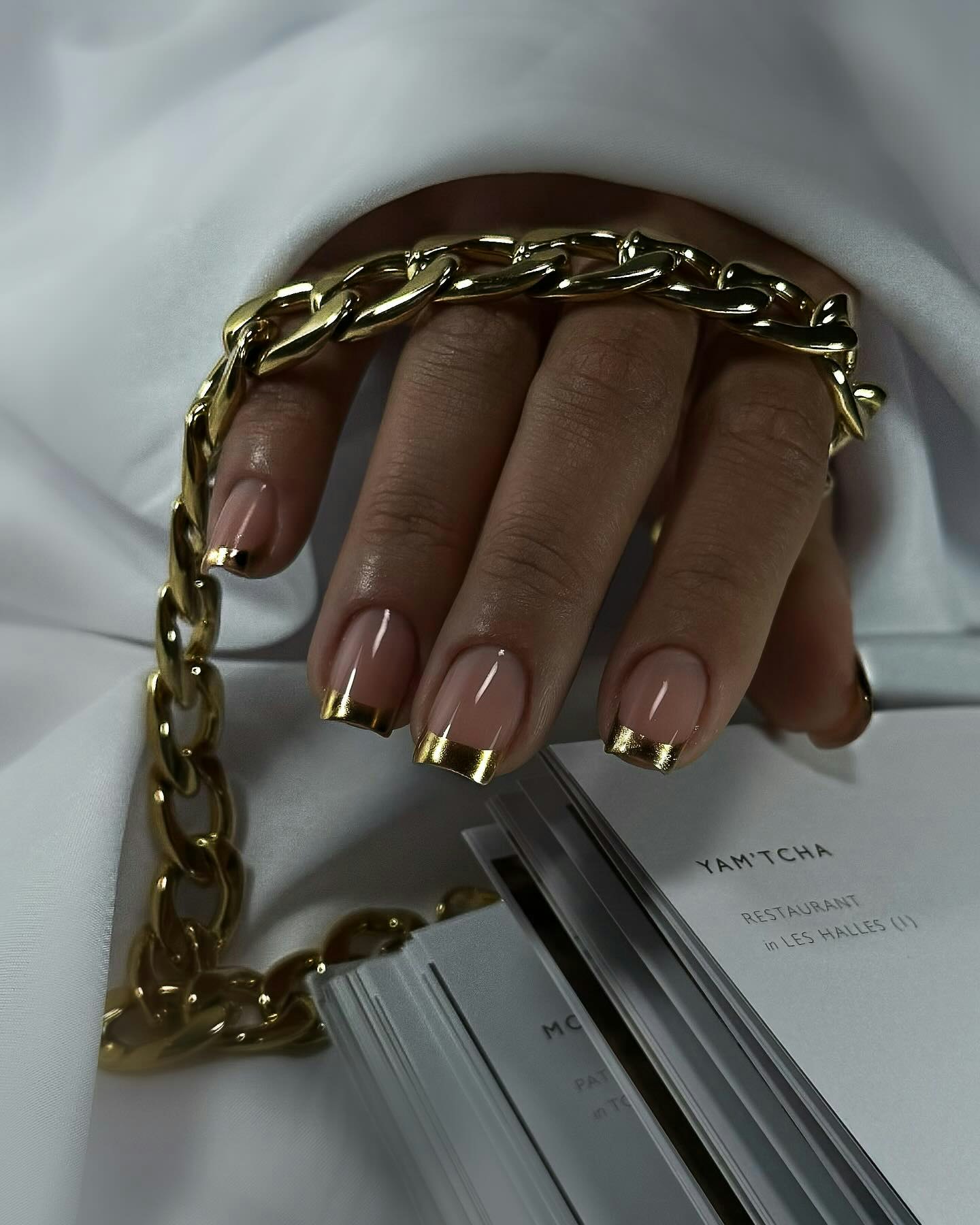 Gold chrome nails make for the perfect festive manicure - just add lashings of jewellery for the most party-ready finish.
Credit: Instagram @nailart.miami
Green Hard Gel Nails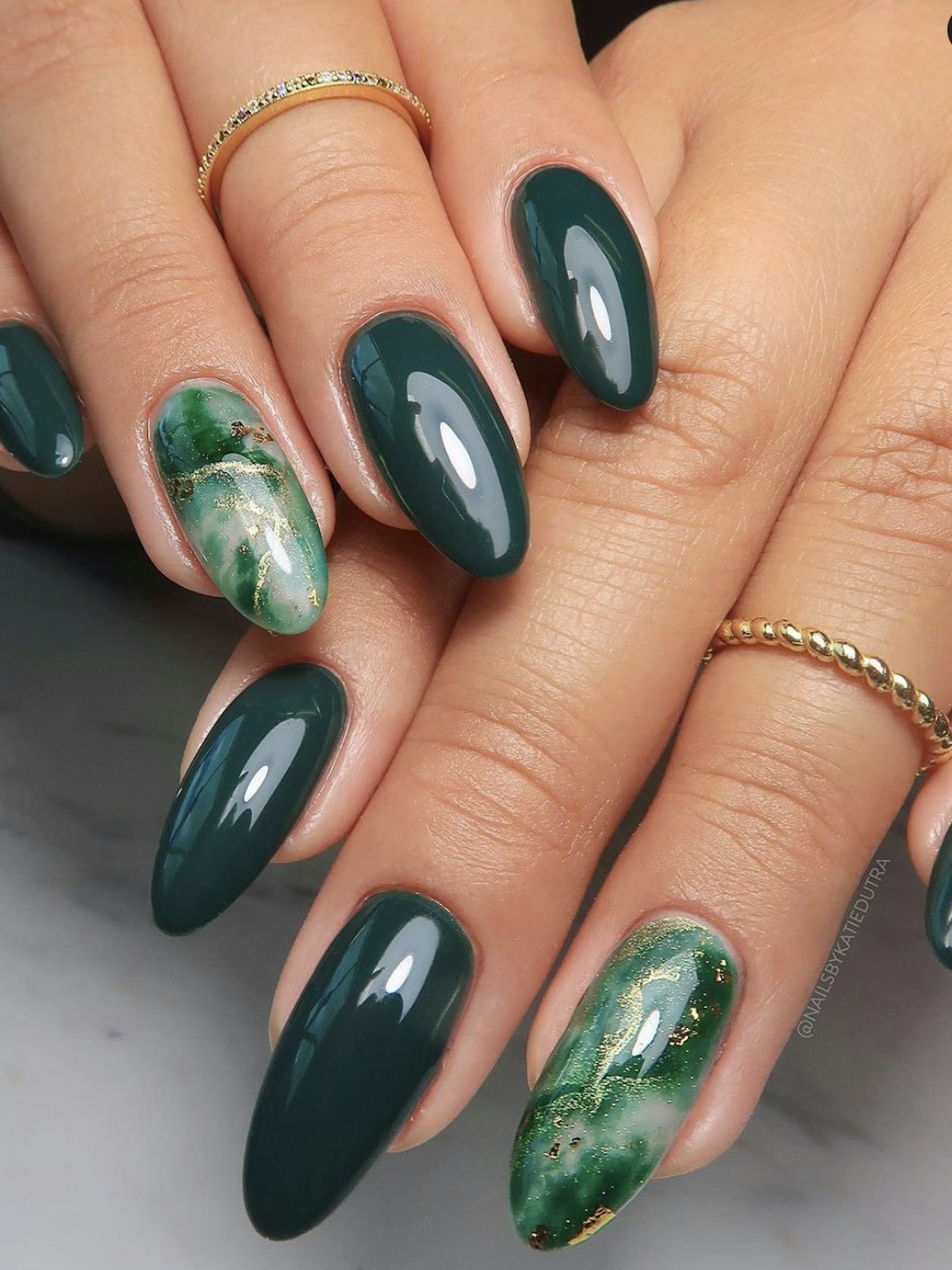 Green nails reign supreme as the ultimate winter manicure - and for good reason. Make like manicurist Katie and add flecks of marble.
Image credit: Instagram @nailsbykatiedutra
Grazia's Rachael says: 'I tried hard gel nails at Minx Beauty on High Street Kensington for the first time recently, and I don't think I'll be reverting back to standard gel polish any time soon. My nails looked stronger, healthier and more fortified, plus the application was impeccable. I'm a week down and they're as perfect as the day I left the salon. I'm absolutely a convert. If it's good enough for Victoria Secret models...'
Rachael Martin is Grazia's Junior Beauty Editor where she covers all things beauty, health and wellness.
Main image credit: Instagram :@minx_beautyspa