Whenever a product promises speed and ease, we pay attention, and the latest hair tools making waves in the beauty industry do exactly that, from the best hair straightening brushes to the best hair straighteners.
Much like any normal hairbrush, these tools are packed with bristles that gently comb through hair to detangle knots. The point of difference? They heat up (normally in a matter of seconds) to straighten and smooth strands, too. And whereas some of the best ghd straighteners or hairdryers can be intense on the heat side of things, these brushes won't clamp your hair down. Instead, they use a hair-friendly temperature that won't cause too much damage.
The Best Hair Straightening Brushes At A Glance:
Editor's choice: ghd Glide Hot Brush, View on ghdhair.com
Best budget hair straightening brush: Revlon Salon One-Step Hair Dryer and Styler, View on Amazon
Now, back to our regularly scheduled content. So whether you're after a quick hair fix with the best hair styling tools, eager to maintain the health of your hair, or simply fed up with concealing burn marks – a straightening hairbrush could be for you. To help make the decision easier, we've narrowed down the best hot tools out there so you can wave goodbye to bad hair days.
SHOP: The Best Hair Straightening Brushes
Editor's choice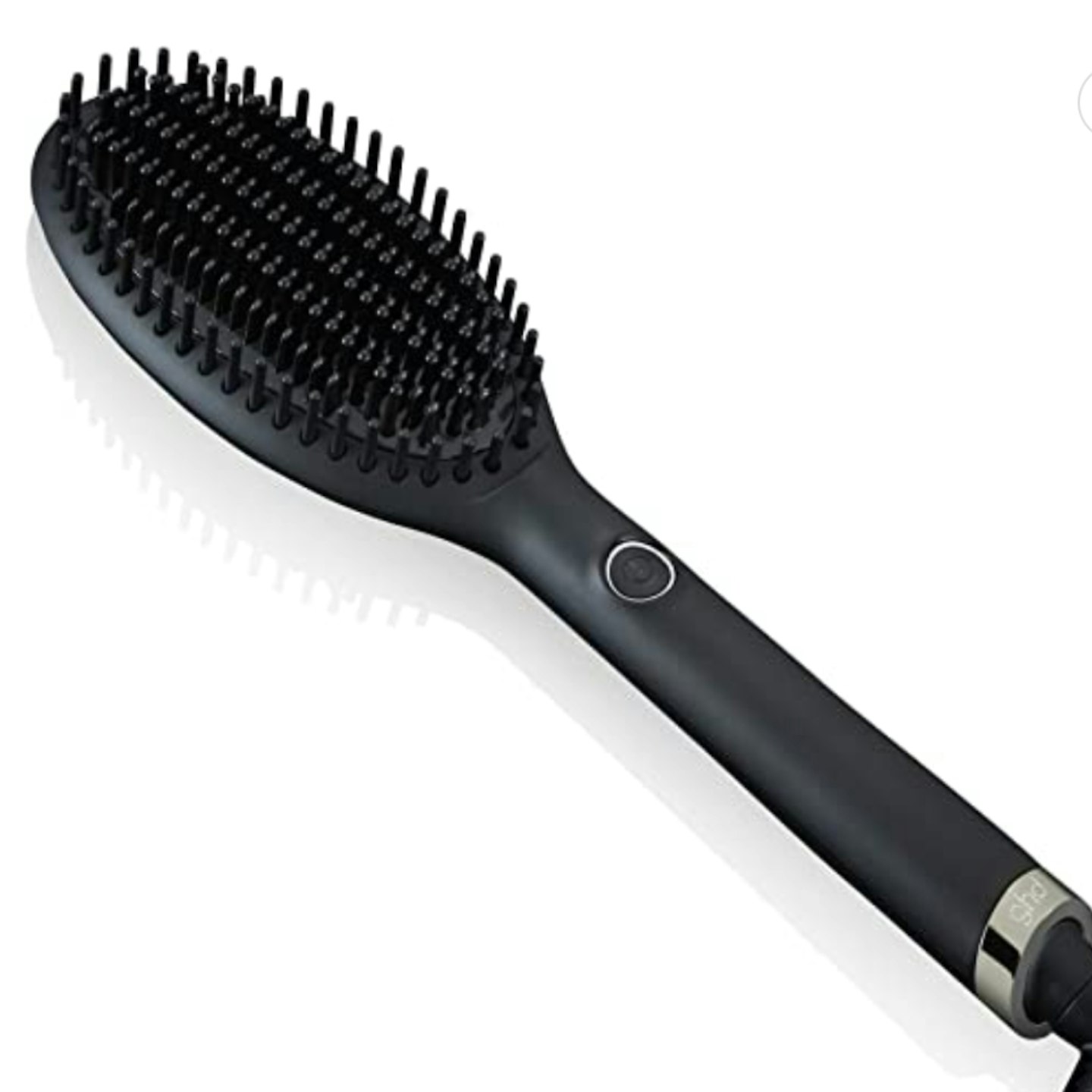 ghd
Description
This ghd Glide brush is worth every single penny. It heats up to peak temperature in just 90
Pros
Popular brand choice
Quick heat-up function
Ceramic technology
Best budget hair straightening brush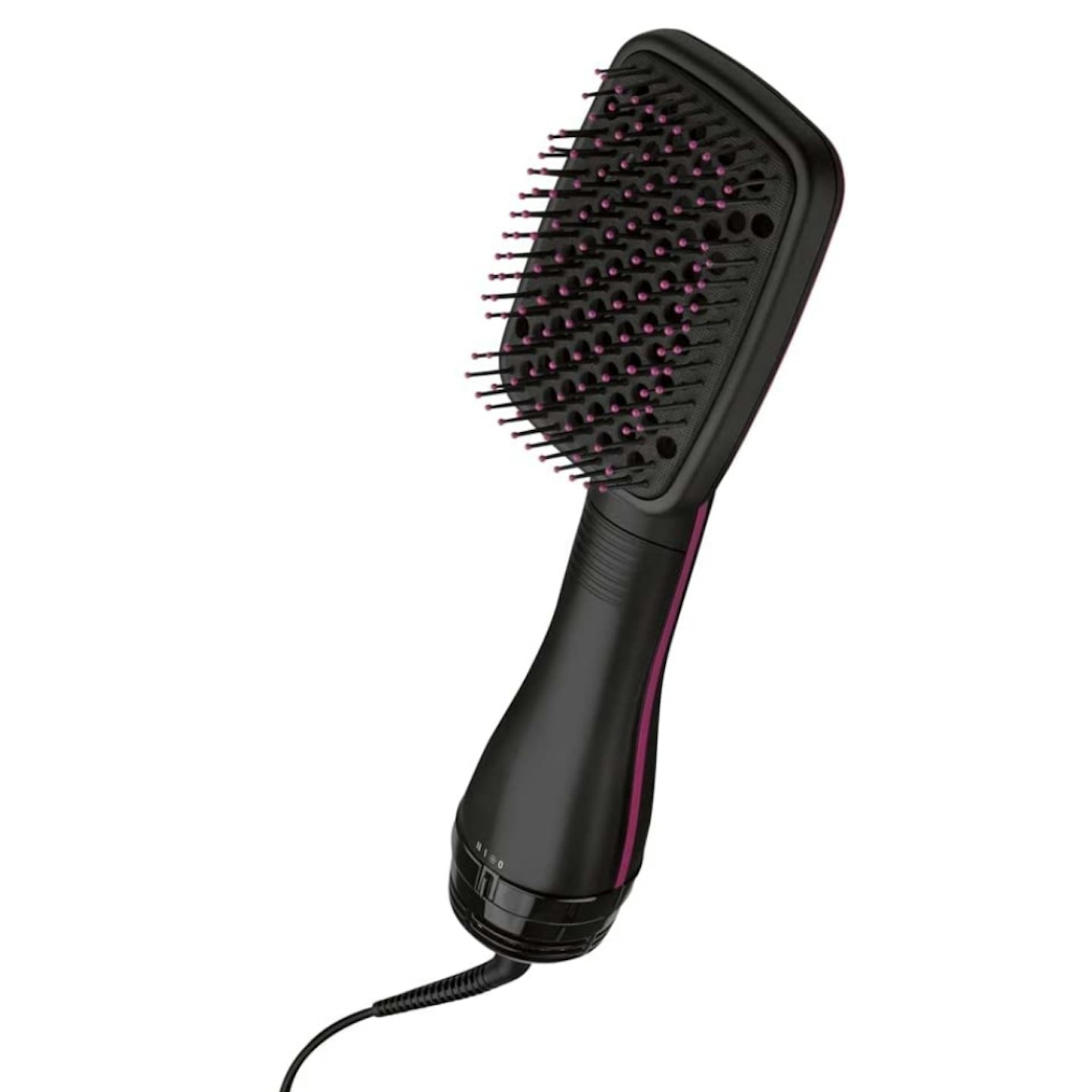 amazon
Description
This hard-working hot tool by Revlon not only straightens hair but also dries it too, cutting out
Pros
Popular choice
Dual function with straightening and drying
Best hair straightener brush for shine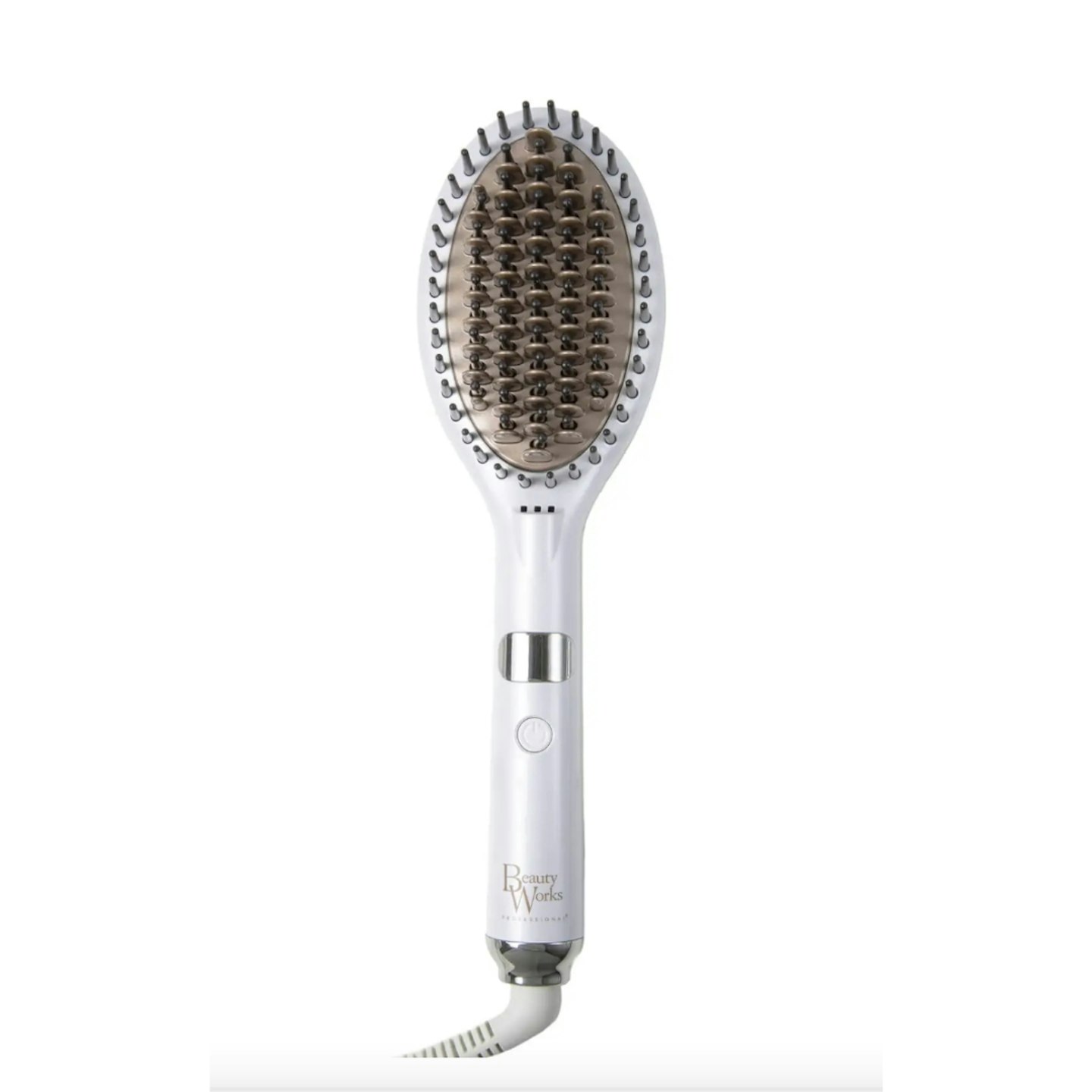 look fantastic
Description
This Beauty Works Straightening Hair Brush has your back, leaving you with effortlessly sleek,
Pros
Perfect for efficient styling
Ionic bristles
Temperature control
Cons
Not as effective on curly hair
Best mid-range straightening brush
Description
This wide paddle brush by Revamp is great for not only smoothing and straightening hair but also
Pros
Smoothing
Waving ends feature for extra styling
Ion jet
Good for thick hair
Best travel hair straightening brush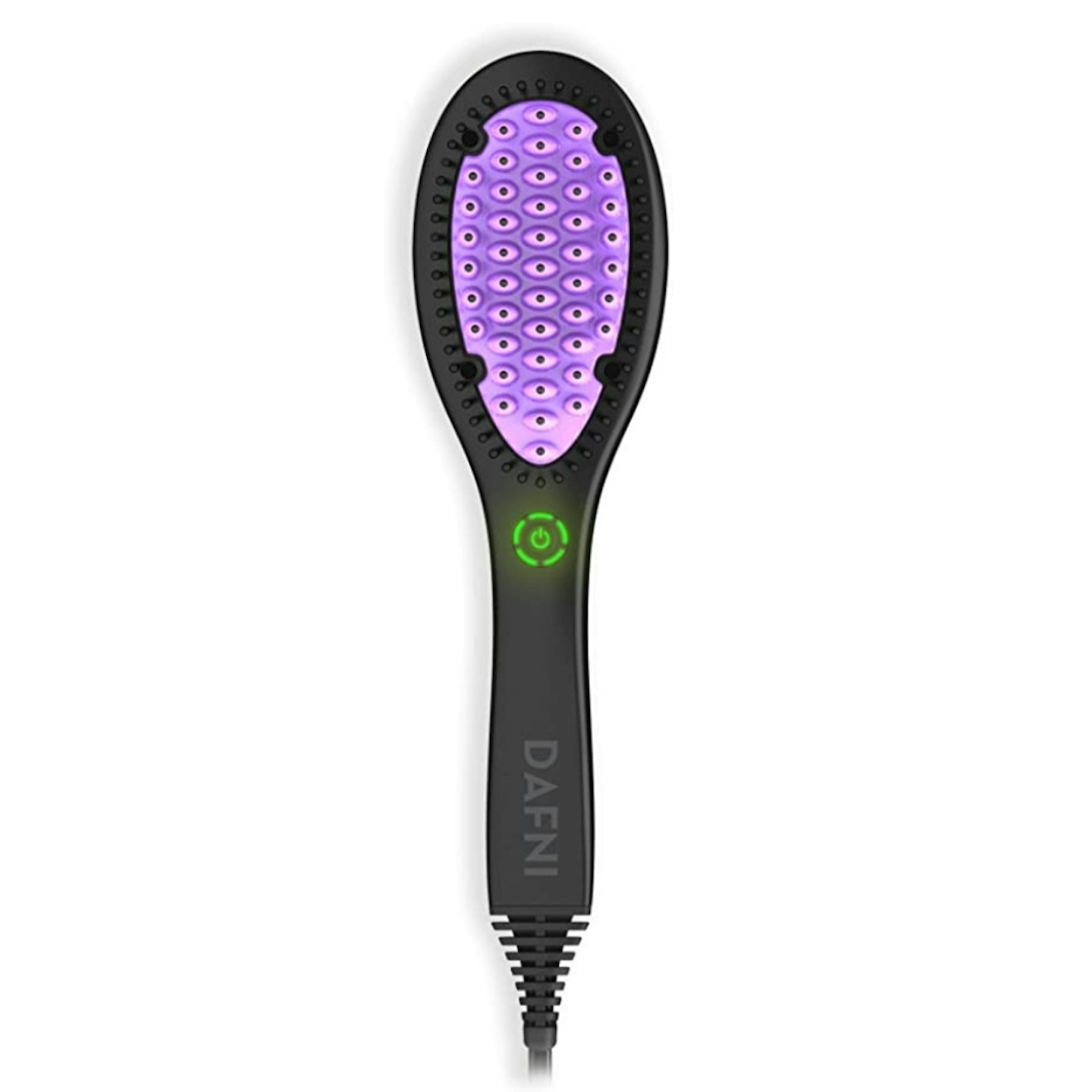 amazon
Description
Perfect for travelling, this compact hair brush from DAFNI weighs next to nothing and can easily
Pros
Quick heat-up for efficient styling
Compact and lightweight
Do hair straightening brushes really work?
They do really, truly work. Granted, not every hair-straightening brush is made equal, but choose a tool from the list above, and you will not be disappointed. The majority are built with different heat settings so you can find the right temperature for your hair type. If you're blessed with thick, long hair - a higher heat might be required to really smooth out the length of your hair. Our top trick? Go slowly from root to tip on each section, this way, you won't need to go over the hair again and again.
Can I use a straightening brush on wet hair?
Always check the instructions first, as it's not a given that a hair straightening brush can dry hair too. Some will even dry as well as straighten, such as the ghd Duet Styler, saving you even more time in the morning. What's not to love?
Which is best: hair straightening brush or flat iron?
It really does depend on what look you're after. If you want that poker-straight, flat finish - a flat iron would be the best option. But, if you want to keep some volume and have a softer, more natural finish - a hair straightening brush is for you. We've definitely spotted a growing trend for the latter, with so many celebrities and catwalks showcasing more natural, undone hair-dos.
If you're looking for some tips on getting the most out of your hair tools, for instance, your hair straighteners, we have some great guides for beginners.
Emma Richardson is a Beauty & Fashion Products Writer for Grazia. She covers shopping, lifestyle, celebs and anything trending.