Finding the best ghd straighteners suitable for your hair is somewhat of a difficult task nowadays. Not only is there an array of hair straighteners on the market from a plethora of different brands fighting for your approval, but there are also so many different types that serve a wide variety of purposes for a wide variety of hair types.
But there is one hair tool brand that we can rely on and have done since its introduction to the market in the early 2000s, and that is ghd. One thing the brand has in mind? Giving you the good hair day you so rightfully deserve. From hair dryers to hair straightening brushes, there really isn't much you can't achieve with its product lines. Salon-approved hair is just one purchase away, and the best part? You won't even need to leave your house to attain it.
The Best Black Friday Deals on ghd Straighteners
Though Black Friday is over, you can still shop the best deals on ghd straighteners over the weekend. Take a look at them below, or keep scrolling to look at our best of list.
£69 off: ghd Platinum Hair Straighteners, WAS £229, NOW £160
£63 off: ghd Deluxe Alluring Jade Straightener Gift Set, WAS £418, NOW £355
Buying a ghd hair straightener might seem daunting at first, especially when purchasing one is more of an investment than other tools available. And although the quality of its products is unmatched regardless of which tool you use, you might end up buying a straightener that isn't right for your hair type. If you have thick hair, for instance, a thinly plated hair straightener may not be the best option for you, and you probably won't get the most out of your hair tool.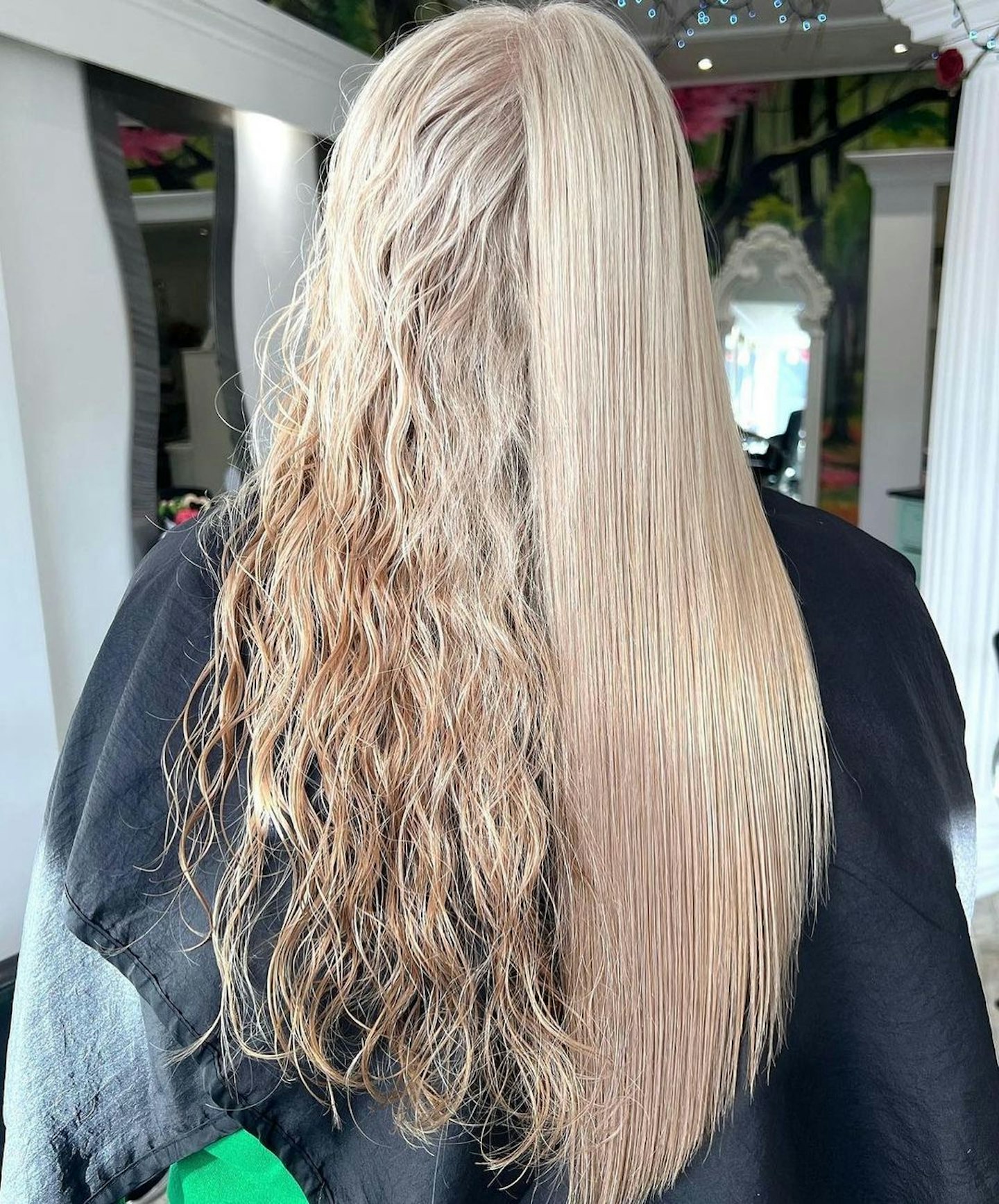 Grazia's Best ghd Hair Straighteners At A Glance:
Editor's Choice: ghd Original Styler, £129 on ghd
Best for thick hair: ghd Max Hair Straightener, £199 on ghd
Best for travel: ghd Wireless Hair Straighteners £299 on ghd
In the meantime, though, check out some of the best ghd straighteners recommended by team Grazia.
SHOP: The Best ghd Straighteners
Editor's Choice
Description
The original hair straightener with upgraded hair care credentials. Its new generation single
Pros
No damage to hair
Used by professionals
Cons
Does not use dual-zone technology
Best for thick hair
Description
ghd's Max range is ideal for anyone with thick and long hair, with 70 per cent larger plates than
Pros
Large plates
Styling takes less time
Best for short hair
Description
These ghd Mini Straighteners are the perfect solution if you have shorter hair. With half-inch
Pros
Compact, easy to store
Perfect for thinner hair
Cons
May take longer to style hair
Best for efficiency
Description
A game-changing hair dryer and straightener combination that transforms hair from wet to dry with
Pros
Wet-to-dry styler
Saves time
Best for curls
Description
These dual-toned technology straighteners give the ghd original straighteners a run for their
Pros
Improved quality straighteners
Can be used to create different hairstyles
Best for travel
Description
Looking for hair styling on the go? The wireless range from ghd is perfect for those of us that
Pros
Travel friendly
Heat up easily
Cons
Only have 20 minutes of wireless usage
Advice From The Experts:
To maintain the reliability and performance of your ghd hair straighteners, you should take time to look after them properly. Pete Burkill, go-to hair stylist for Millie Bobby Brown and The Beckhams, has some advice and tips on taking care of your hair straighteners.
'It's important to take care of your tools as if you throw them around and don't pack them properly, you can affect the thermometer or damage internal parts,' says Pete.
'This could lead to issues such as overheating, which can then cause excessive damage to your hair as well as the tool.'
So, with this in mind, how should we go about looking after our tools to ensure we get the most out of them?
'Always pack them in a cushioned heatproof case - brands such as ghd and Cloud 9 often provide these and do so for a reason as it helps your tools last longer', he says.
'Be sure to wrap the wire correctly without bends or creases to maintain the connection and avoid long-term electrical damage to the product - this is essential to the longevity of your product.'
FAQs:
Why Are ghd Straighteners So Good?
ghd hair straighteners are so worth investing in as they are used by salon professionals worldwide. Whether you're looking for a cordless solution, a wide plate for thicker hair or just a styling tool that is versatile and can create a variety of different styles, you'll make a safe bet with ghd.
How Hot Do ghd Stylers Get?
All of its professional stylers work at 185°C, which is the optimum temperature for achieving professional-looking results - without damaging your hair. What's not to love?
How Long Do ghd Straighteners Last?
ghd straighteners are notoriously known for good quality and therefore are long-lasting. Purchasing a pair might seem daunting, especially with high price points, but we can assure you that it's an investment worth making if you straighten your hair regularly. It's advised that you replace your hair straighteners every two to three years, but the longevity of ghd hair tools is likely to be longer than usual.
Emma Richardson is a Beauty & Fashion Products Writer for heat, Closer and Grazia. She covers shopping, lifestyle, celebs and anything trending.