When looking for the best hair dryer to invest in, it's no surprise that we're usually searching for something that will give that fresh-out-the-hairdresser's feel. Nothing rivals that finish of a bouncy blow dry. With the right tools, though, it is possible to recreate that voluminous, glossy 'do at home. First things first though: you're going to need a good quality hair-drying tool.
Whether you want to go as big and bouncy as Adele in her prime 2012 blowout or you want to look as sleek as Kate Middleton's blow-dry (a signature choice), it's easy to make your hair look effortless with the right hairdryer. All you need to do is find the right product for your hair type - there are even hair dryers for curly hair - so you can nail the technique and then you're ready for every event - from day to night.
Black Friday Deals On The Best Hair Dryers
Black Friday is almost here and it's the perfect time to save on a hair dryer. The most exciting sales event of the year is taking place on the last weekend of November with almost every brand taking part. Looking to grab a bargain? We've spotted some Black Friday deals on the best hair dryers to shop right now, or keep scrolling to continue reading our buyer's guide.
Shop Black Friday Hair Dryer Deals On: Shark Beauty | ghd | Dyson | Amazon | LookFantastic
51% off: Remington Advanced Coconut Therapy Hair Dryer, WAS £119.99, NOW £59
52% off: Panasonic EH-NE83 Ionic Hairdryer, WAS £74.99, NOW £29.69
27% off: Shark STYLE iQ Ionic Hair Dryer, WAS £199.99, WAS £142.47
20% off: ghd Helios Professional Hair Dryer - White, WAS £179 NOW £139.60
Save £50: Shark FlexStyle 5-in-1 Air Styler & Hair Dryer with Storage Case, WAS £299.99, NOW £239.99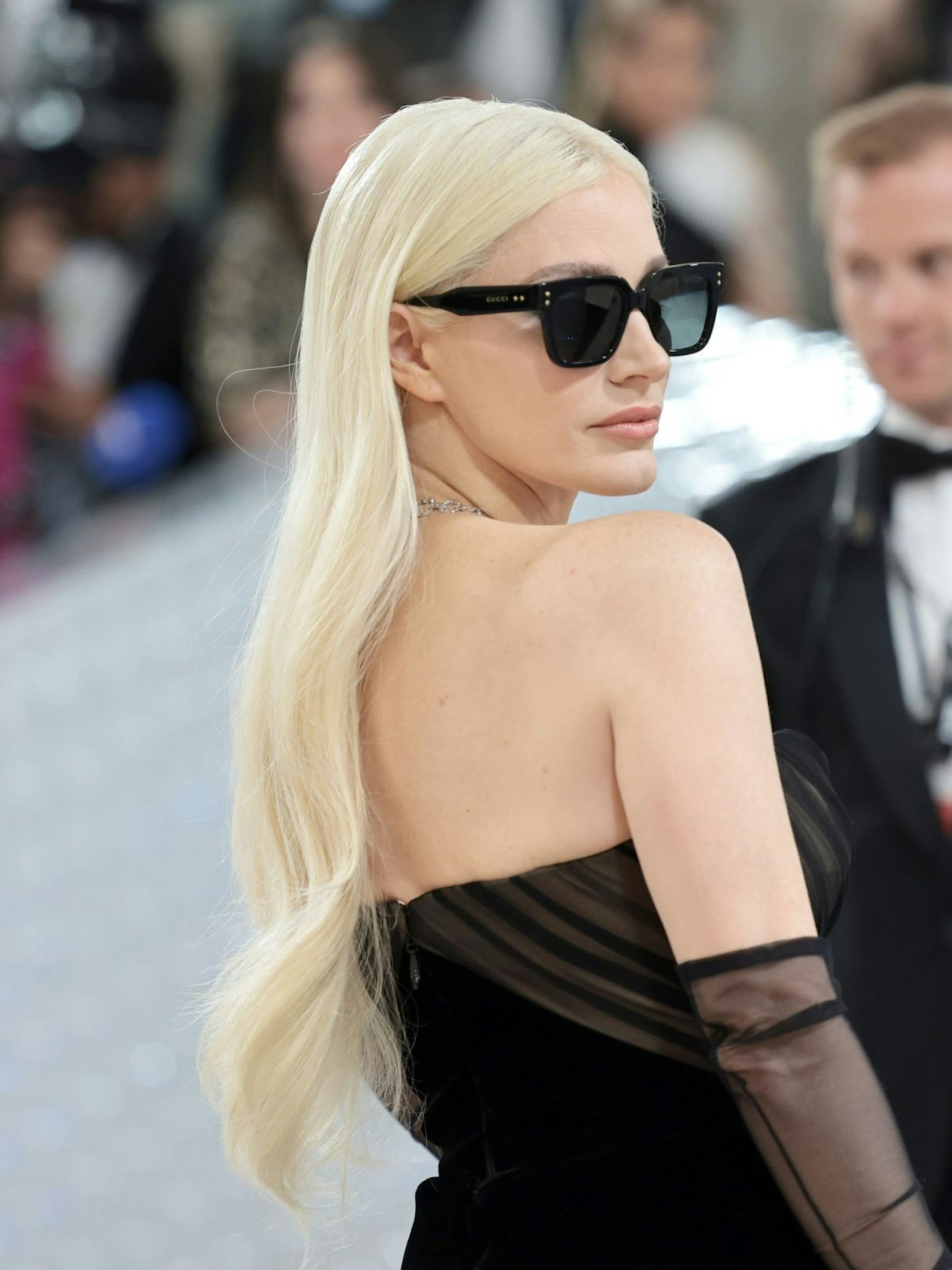 With viral options coming into play more than ever - you just need to look to the Revlon One Step Hairdryer to see that in motion - it can be hard to know what really works for your hair and won't leave it looking as splintered as a bird's nest.
The truth is, it's easy to get your hands on the best hair dryer when you take a quick online. From big players like ghd's and Dyson to high street options like Remington and BaByliss, this is our roundup of every hair dryer you could ever need on your vanity.
Grazia's Best Hair Dryers To Buy, At A Glance:
Best overall hair dryer: Dyson Supersonic Hairdryer
Best lightweight hair dryer: BaByliss 5665U 3Q Hair Dryer
Best ionic hair dryer: ghd Helios Hair Dryer
Best anti-static technology hair dryer: Cloud Nine Airshot Hair Dryer
SHOP: The Best Hair Dryers For 2023
Best overall hair dryer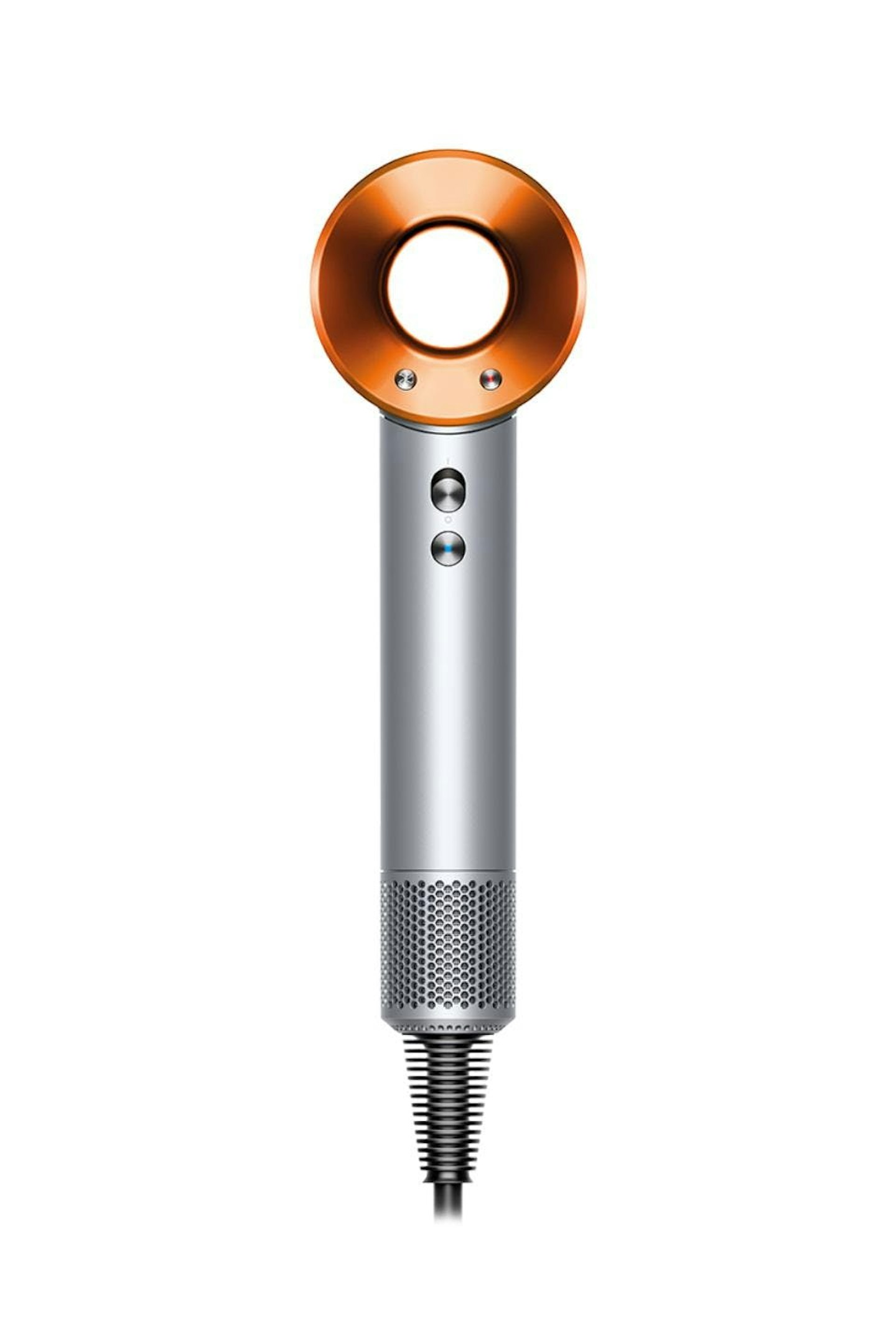 boots
Description
Yes, it may cost an arm and a leg, but it is totally worth the hype. With a completely
Pros
Powerful V9 motor for efficient drying
Highly rated
Prevents heat damage in the long term
Cons
Not every attachment is necessary
Best lightweight hair dryer
Description
A great addition to any kit or hair-drying vanity, this BaByliss 5665U 3Q hairdryer is
Pros
Ultra-lightweight hold for easy drying
Ionic technology
Good for thick hair
Best ionic hair dryer
Description
ghd's innovative hair dryer is a godsend for taming frizz and flyaways. Ionic technology and a
Pros
Trusted brand
Ionic technology
Lightweight hold
Best hair dryer for an easy blowdry
Description
The mastermind behind GHD, Robert Powls, also founded Cloud Nine. Among the line-up features this
Pros
Two nozzle attachments
Anti-static technology
Vitamin-infused ceramic heating
Cons
Few heating and speed settings
Best Nanoe hair dryer
Description
Frizz-prone hair? This one is for you. With a unique quick-dry nozzle, this Panasonic EH-NA65-K
Pros
Quick-dry nozzle
Innovative Nanoe technology for extra shine
Cons
Not foldable for compact organisation
Best classic hair dryer
Description
ghd may have found fame thanks to its superior straighteners, but the brand also makes excellent
Pros
Professional strength motor
Advanced ionic technology
Ergonomic design for both right and left-handed users
Best hair dryer with conditioning ring
Description
With an advanced conditioning ring infused with coconut and UV filters, the Remington Advanced
Pros
Conditioning ring with coconut and UV filters for protection
Integrated heat sensor
Slim styling concentrator
Best affordable hair dryer
Description
If you're fed up with flat hair, then this may be the solution to all your hair woes. Lightweight
Pros
Power dry and cool shot for multiple uses
Lightweight and compact
Cons
Only two attachments included
Best diffuser hair dryer
Description
As well as excelling at making hair products, TRESemme also makes a pretty decent (and affordable)
Pros
Good for curly and wavy hair
Ionic technology
Best micro-conditioning hair dryer
Description
This Revamp Progloss 5000 hair dryer features two-speed settings and four heat settings;
Pros
Ionic jet technology
Negative ions neutralise static on the hair
Keratin, Argan and Coconut oils
Best low-noise hair dryer
Description
Powerful yet extremely light, your arms will not get tired trying to dry your hair with this
Pros
Low-noise control
Eco-friendly technology
Lightweight
Cons
Less power than ionic technology
What makes the best hair dryer?
The range of hairdryers on the market is slightly mind-boggling (from the Love Island Dyson hairdryer to the trusty Babyliss hairdryer), so to help us on our quest to find the best hair dryer, we quizzed Sam Burnett, Owner & Creative Director of London's Hare & Bone salon. Here, we asked him about what to look for when buying a hairdryer, how to find the best hair dryer for your hair type (whether it's curly, straight, fine or thick), as well as his top tips for achieving that salon-worthy blow dry...
What is the minimum wattage you should look for when buying a hair dryer?
'The minimum wattage I recommend is 1800 W as anything below this will struggle to give you the power you need for a successful blow dry,' advises Burnett, 'most professional hair stylists will use a hairdryer with watts ranging from 2100w to 3600w.'
Is it important to have a cool setting on your hair dryer?
The cool setting is a great tool that is often overlooked. 'It can be used to speed up setting a bouncy blow dry. It is also fantastic for breathing life into a straight finish – simply blast the cool air through the mid-lengths and ends. Bouncy or curly styles will benefit from cold air being blasted on the roots to loosen up the style and create movement and a more lived-in look, a great way to ensure your style has a modern laidback finish.'
The cold air setting can also be used to effectively spread anti-humidity, shine or hair sprays through the hair, offering different finishes, textures and results.
Do you need a hair dryer with ionic technology?
'Yes! Hairdryers with ionic technology are the ones used by hairdressers, so to stand a chance at achieving a salon standard blow dry, it is a must-have,' states Burnett. Why?' The negative ions dispensed by the hairdryer work with the H20 on your damp hair speeding up the drying process, and this, in turn, gives you healthier and shinier hair.'
Can you explain which nozzle we should be using for what?
No nozzle: 'This is best for hair that is naturally smooth and sleek and achieves a natural result with texture and body.'
Small nozzle: 'This is best for thick, frizzy or curly hair which you can blow smooth and/or straight.'
Large nozzle: 'This is best for medium-thick hair that needs controlling and for big bouncy blow outs.'
Diffuser: 'This is another option for wavy hair and curls. Best used on a slow spread setting, it will encourage curls to bunch together and give you more bounce and less frizz.'
Is it worth buying an expensive hair dryer?
'Yes. Low-budget dryers might not use up-to-date ionic technology, so this will slow down the blow-drying time and limit the control you have. They also often have too wide nozzles, making it impossible to control fly always.'
Do hair dryers damage your hair?
'Always angle your hair dryer down the hair shaft even when you want to create body. This action smoothes hair cuticles giving you healthier and shinier hair.'
'Be careful not to let the nozzle touch your hair. Hold it a few millimetres away to protect your hair from damage and breakage, plus you will get a smoother result that lasts longer.'
'Invest in a good quality dryer, heated styling tools and the right styling products and remember hair health should be your main priority. Healthy hair is easy hair!'
Main image credit: @helenachristensen