We all know that hair straighteners can give us the glossy, sleek locks that God didn't, but did you know there are plenty more uses for your favourite hair tool? You can tame frizz, create curls and even get beachy waves them - and it's nowhere near as fiddly as it sounds. Just remember to load up on the heat protector, obvs.
How to curl your hair with straighteners
Jo Robertson, Head of UK and ROI Education for ghd, told us getting curls is pretty easy: "Clip your hair into small sections (ed note: Smaller than you think! Two inches max.), starting at the front and mist with heat protection spray. Gently clamp your styler on the hair and glide through the hair, rotating the styler away from your face. Take the next section, do the same process but this time, rotate the styler towards the face." This helps keep the curls nice and textured and stops them looking too uniform. "Repeat all over your head, alternating direction each time." Spritz of hairspray, and the job's a good'un.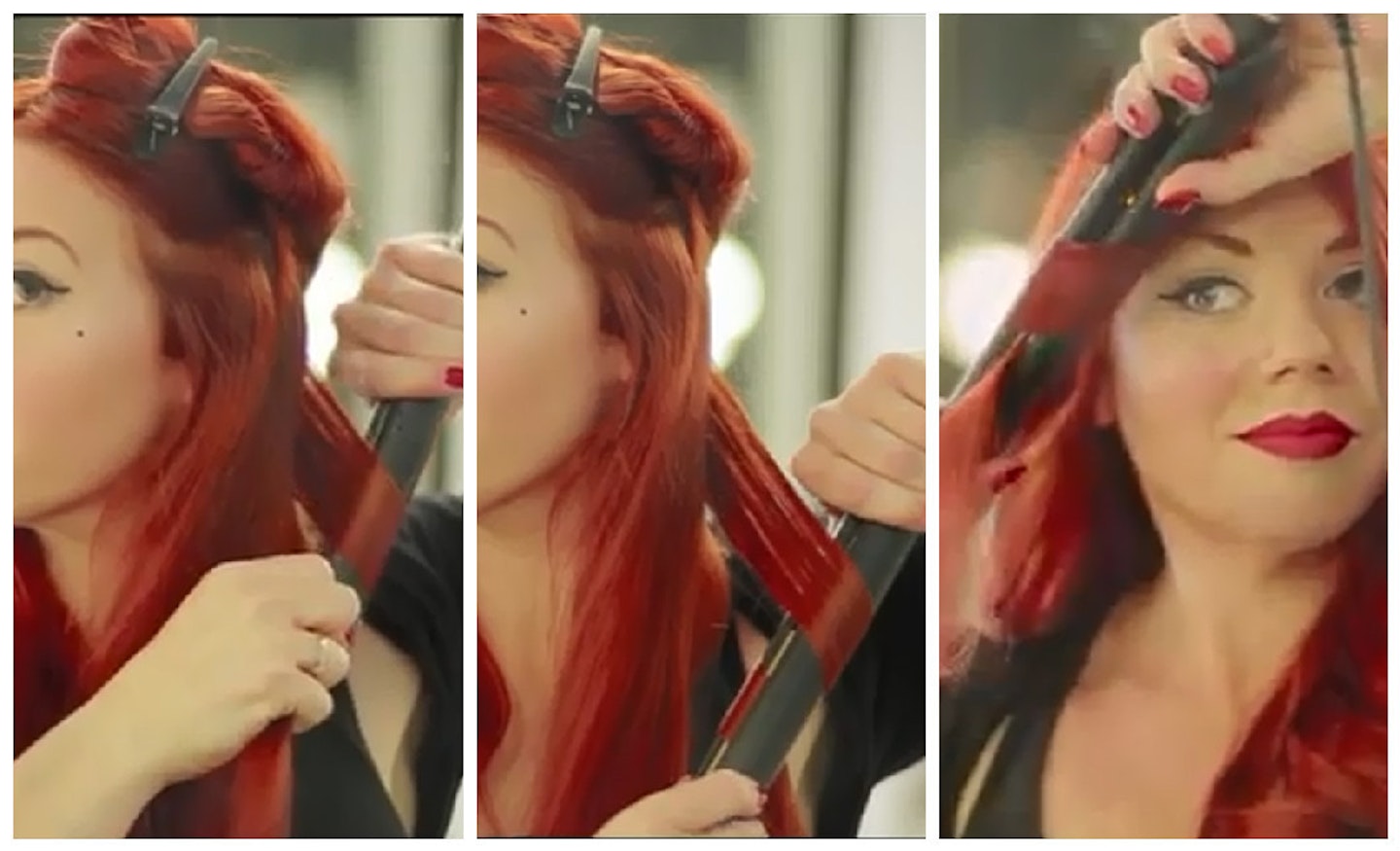 How to get beachy waves with straighteners
Use Jo's process from above, but run the styler through your hair more quickly. The slower you go, the tighter the curl, so go for a speedier stroke for a loose wave. Then, once you've done about six or seven sections, spray some salt spray into the palm of your hand and scrunch upwards for a looser texture.
How to get Hollywood curls with straighteners
Want screen-siren starlet curls? Go as slow as you can when you run the styler through your hair, then quickly wrap the curl upwards and pin it to your head with a grip that won't leave a kink (we like Trevor Sorbie Non-Slip Sectioning Grips, £4.79). Allow to cool while you do your makeup, then release all the curls and gently run your hand through them. What sets a style is how it cools down, so keeping your hair coiled up will ensure you get those bouncy A-List curls.
How to crimp your hair with straighteners
Got 90s fever? Get the look with your trusty stylers - all you need to do is clamp your hair at the ends with your straightener, then twist up towards your head, then back the other way. Work all the way up to the roots, using the same technique. Bit tricky to explain so check out this tutorial...
How to clean your straighteners
Styler looking a little gunky? Keep it clean to ensure your straighteners fire on all cylinders. Jo advised us "To clean your styler, allow it to cool on a heat-resistant surface such as a heat mat. Use a slightly damp soft cloth or baby wipe and gently wipe over the plates. Never submerge your styler in water, even when they're turned off!"
How to keep your straighteners for longer
Jo told us if there was one thing that would keep our stylers working for longer, it was looking after the cable. "Store your stylers without wrapping the cable around them as this will prolong cable life." No more bends and snaps = a long happy life for your straighteners.