The best hair straighteners are a staple beauty tool for many of us. They're one of the best multi-tasking beauty buys around. Yes, as the name suggests, they were primarily made for straightening hair, but as most will know by now, they make pretty good curlers too.
All things considered, you get real bang for your buck when you purchase a pair of the best hair straighteners. Oh, and if you didn't think there was much to choose between all the hair straighteners on offer out there, then think again because not only are there hair straighteners on the market, but there are also hair straightening brushes to choose from too.
The Best Hair Straighteners: Our Shortlist:
Editor's choice: ghd Platinum+ Straighteners
Best straightener kit: Beauty Works X Molly Mae Straightener Kit
Best straighteners for curling hair: BaByliss Titanium Brilliance Straight + Curl Hair Straightener
Hair straightening just got high-tech after seeing the influx of ghd's newest tool - and a ghd Duet review was only justified - and not to mention Dyson Corrale's plate-moving technology that changed the game a few years back. Truth is, there's more to straightening your hair than you could think, and there's something for everyone out there.
What to Consider When Buying a Hair Straightener
The secret to buying the perfect straightener lies in weighing up your priorities. Are you always on the go? Do you need a super light pair that won't weigh down your bag? Or maybe you curl your hair with your straighteners more than you actually straighten it and want something optimised for achieving that perfect beachy wave.
Maybe you found everything you needed in your first pair of straighteners, but they've reached their expiry date, and you're on the lookout for an updated version - that's how many straightener buyers land on the ghd Platinum+, one of the best ghd straighteners out there.
Whatever your hair straightener requirements are, we've rounded up the best in the business for your perusal. Prepare to meet your match...
SHOP: The Best Hair Straighteners In The Business
Editor's choice: best hair straightener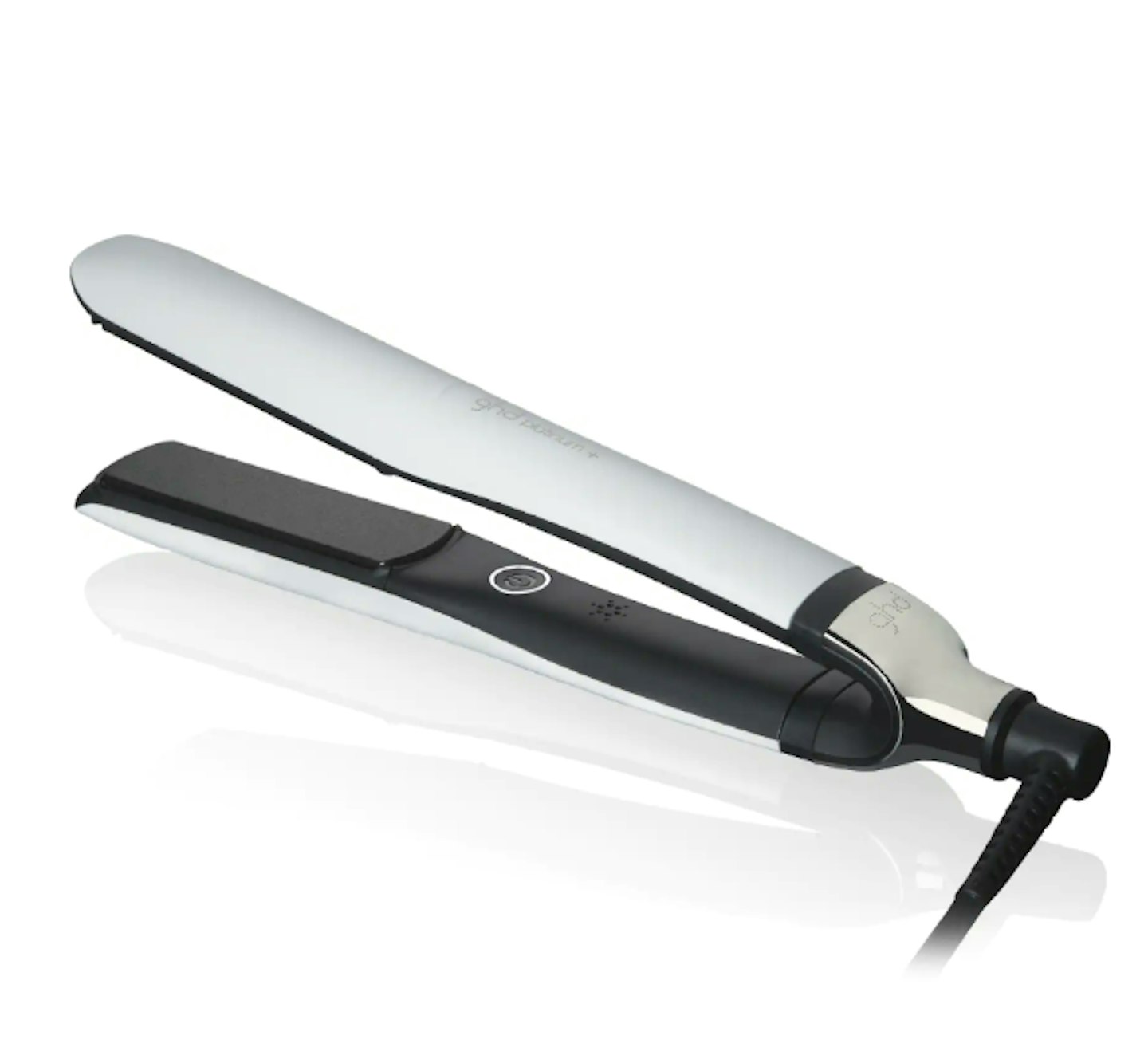 look fantastic
Description
The tech behind this ghd Platinum+ straighteners delivers a consistent temperature of 185°C, the
Pros
High quality
Prevents frizz and heat damage
Cons
Some reviewers mention tugging of hair
Best high-end hair straighteners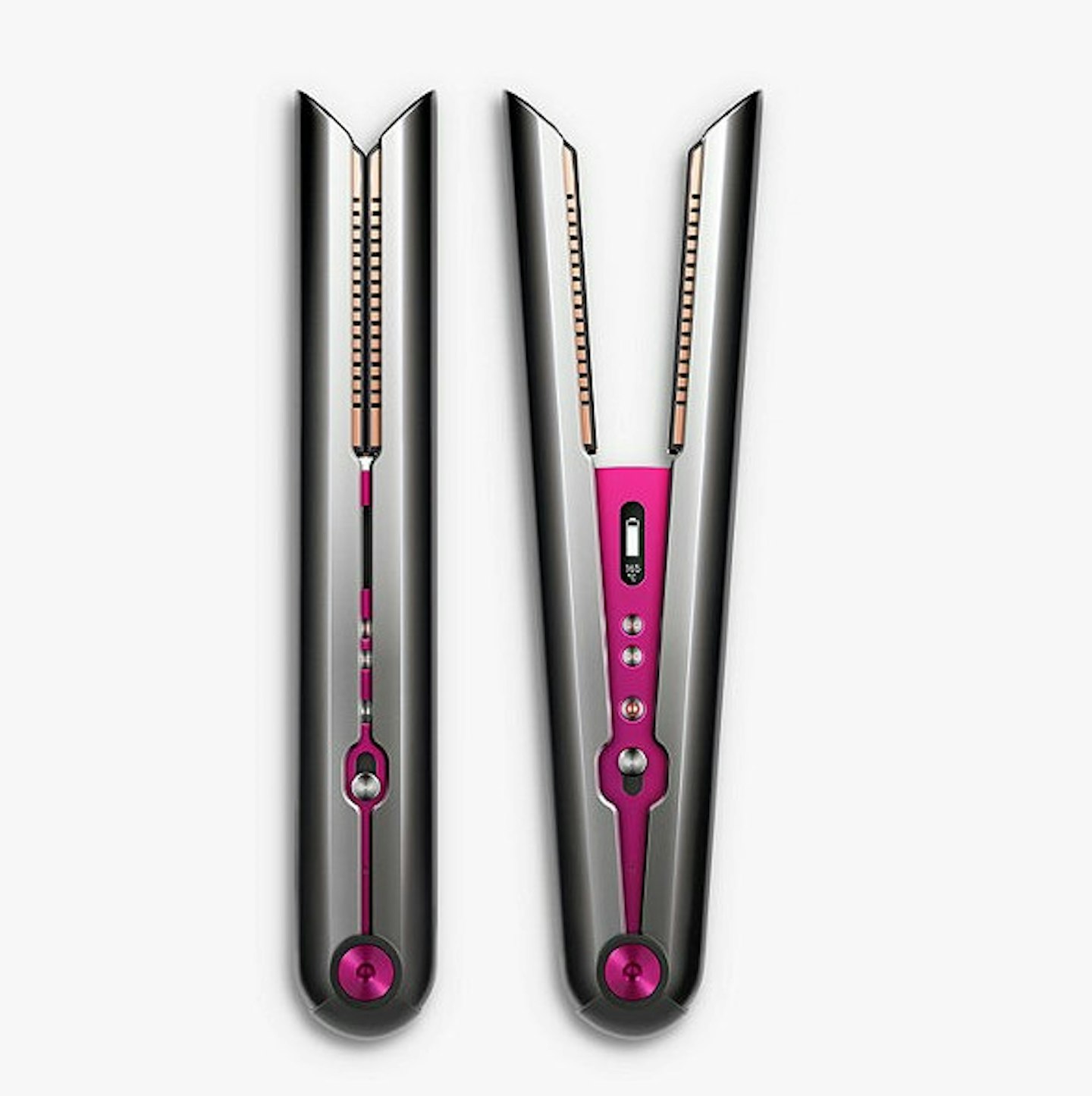 john lewis
Description
These are the only hair straighteners with flexible plates. Yup, the plates are flexible! Only by
Pros
30 minutes cordless styling time
Flexing plates
Best hair straightener kit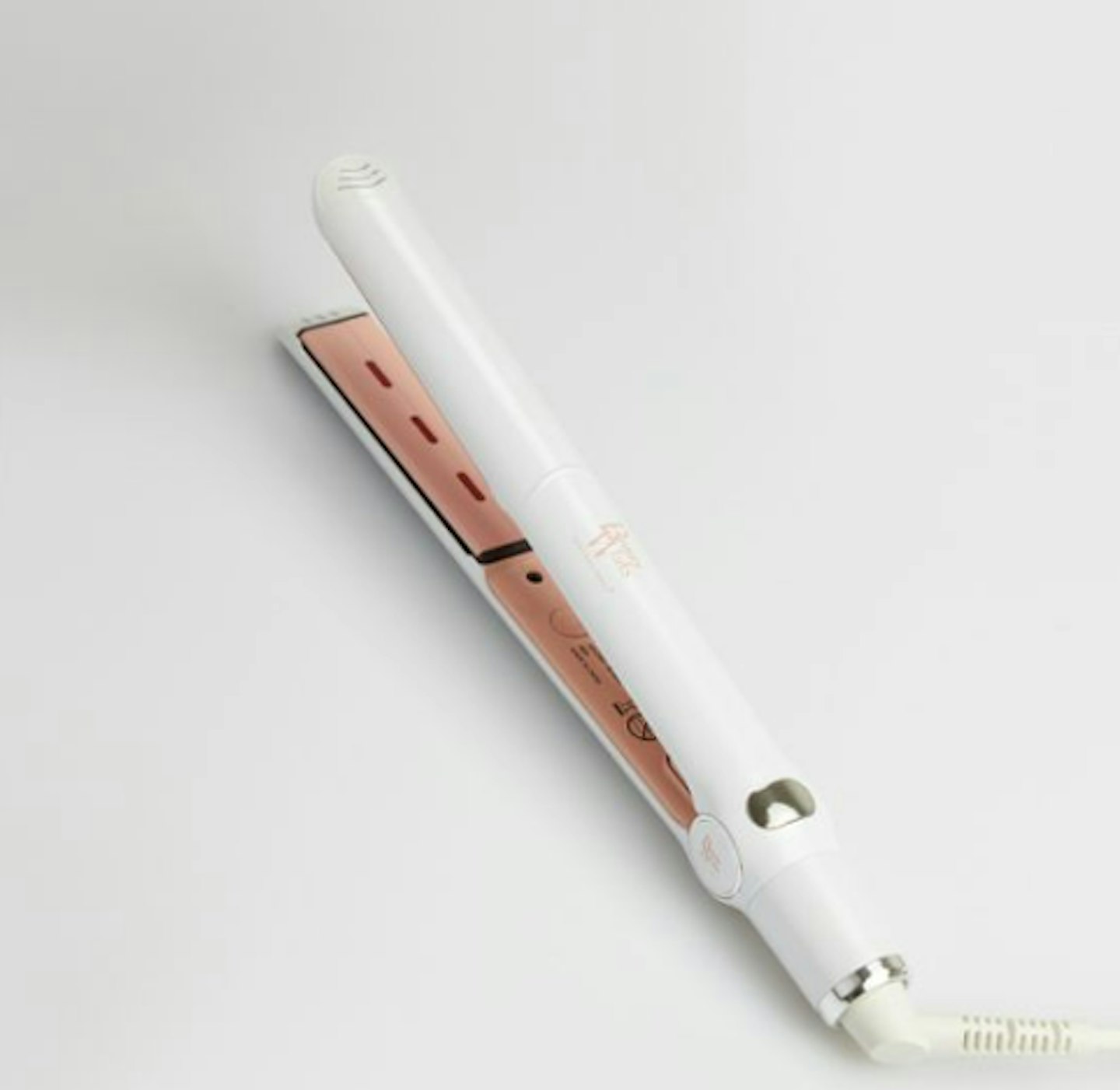 asos
Description
Following the super-selling success of the curling kit, the Beauty Works X Molly Mae Straightener
Pros
Easy to use
Eliminates Frizz
220°C maximum temperature
Cons
Temperature dial doesn't lock in place
Best hair straighteners for curling hair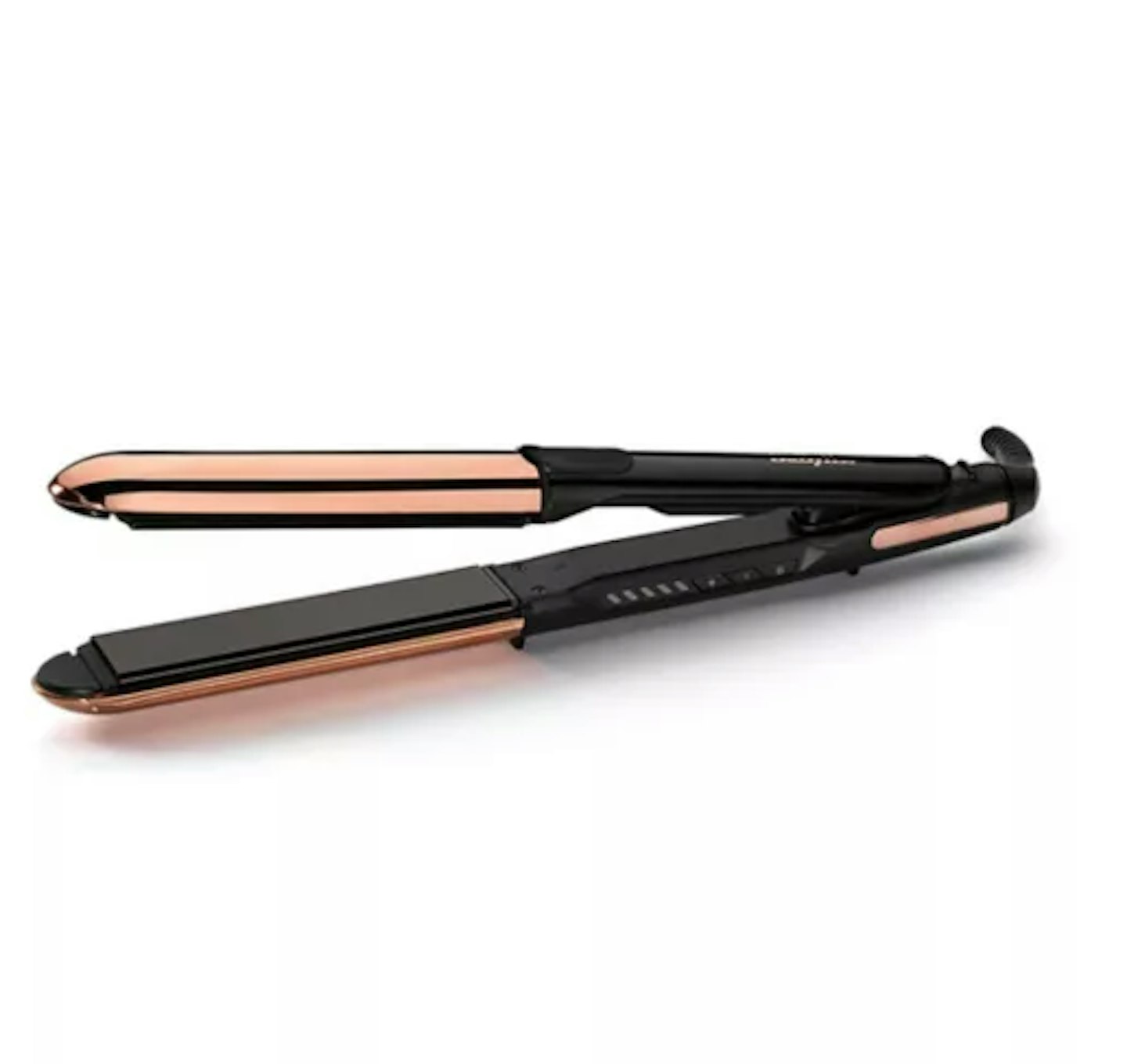 john lewis
Description
If you curl your hair with straighteners as much as you straighten it, these BaByliss Titanium
Pros
235°C maximum temperature
Cheaper alternative
Cons
May need replacing sooner
Best hair straighteners for shine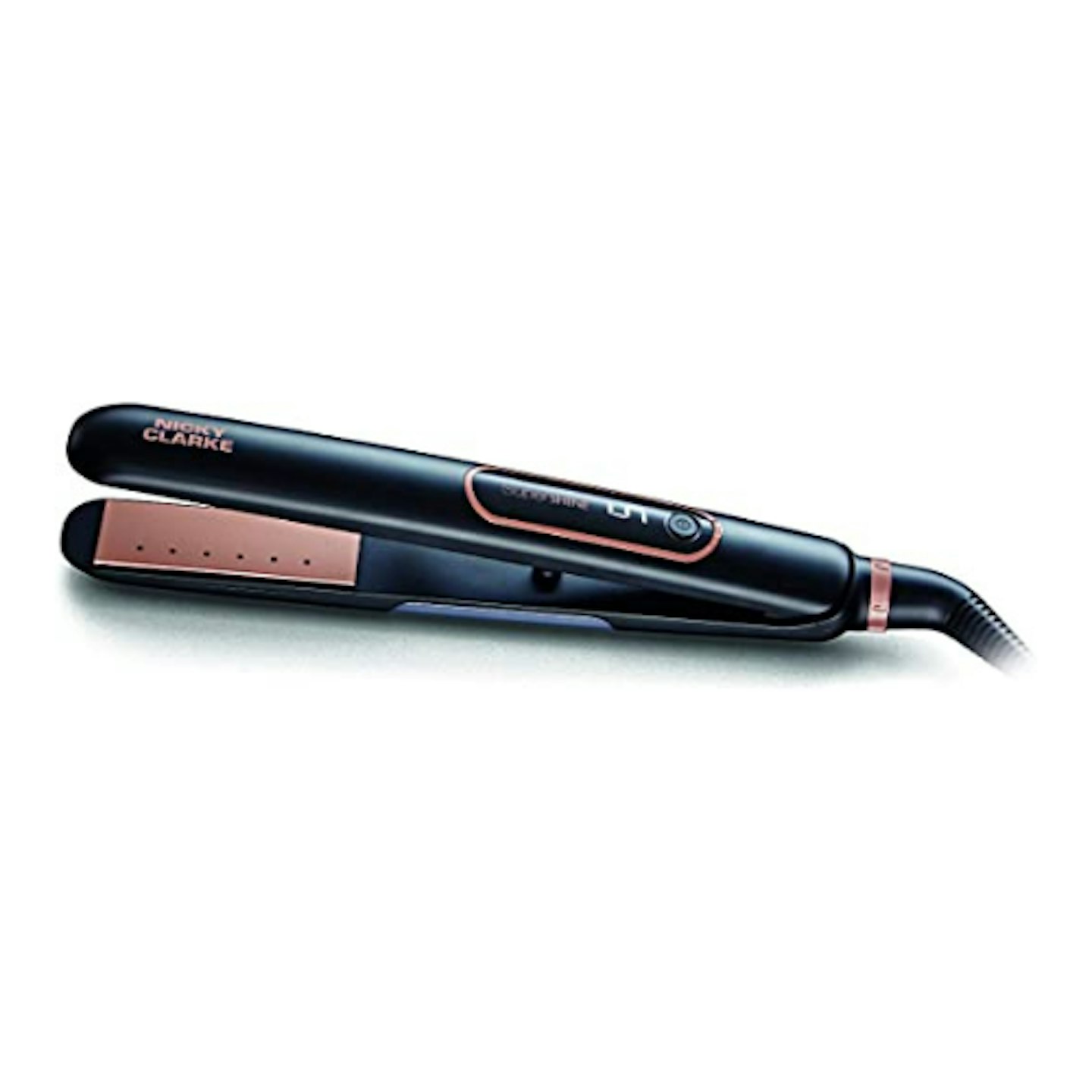 amazon
Description
Designed to rehydrate and nourish hair, the Ionic steam conditioning technology gently penetrates
Pros
Encourages glossy hair with ceramic coating
Beginner friendly
Cons
Plates are thinner than some others
Best hair straighteners for professionals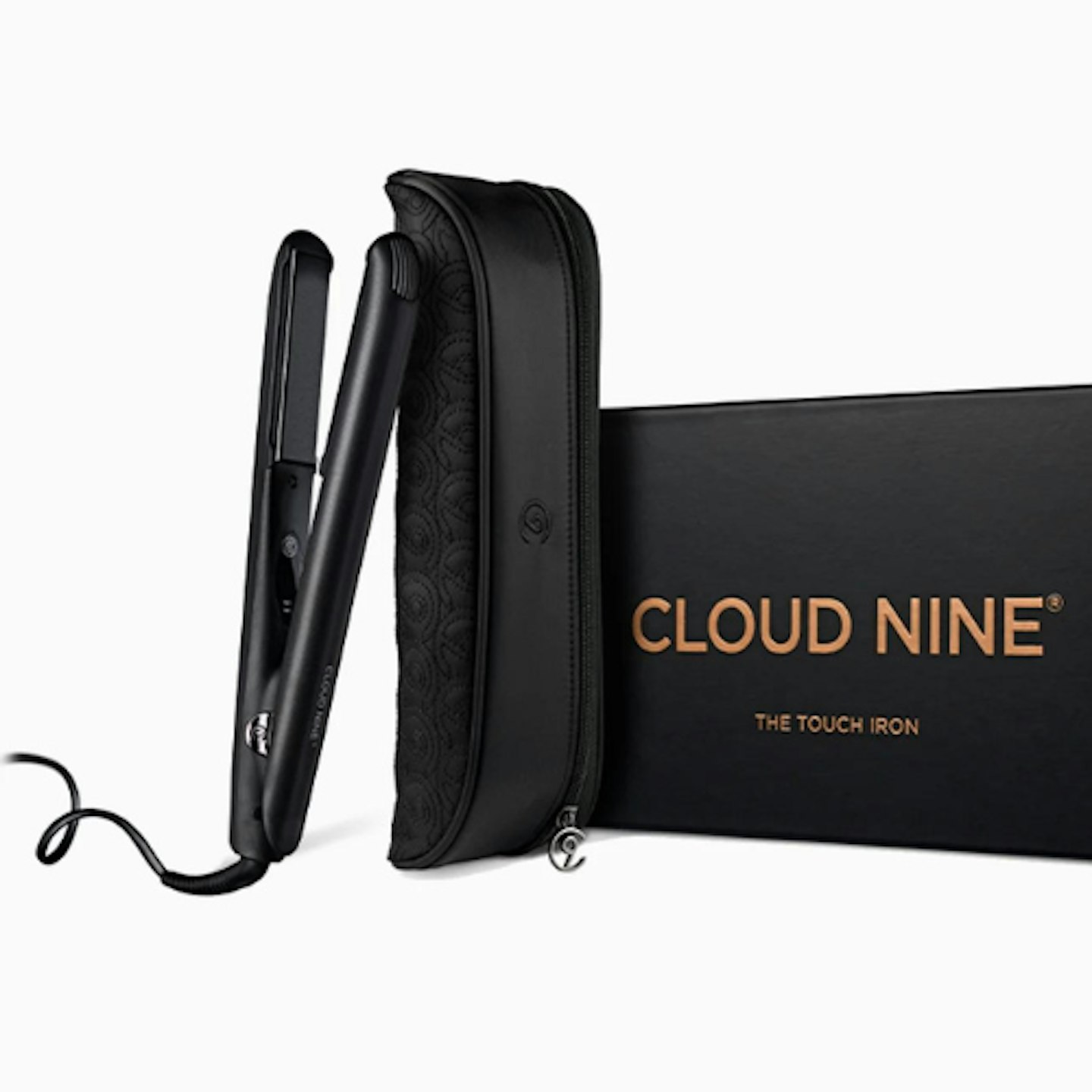 cloud 9
Description
Yep, there is such a thing as touch-control technology in the hair-straightening world! This Cloud
Pros
Mineral infused plates
Instant heat
Cons
Not as good as higher-end products such as ghd and Dyson
Best hair straighteners for thin hair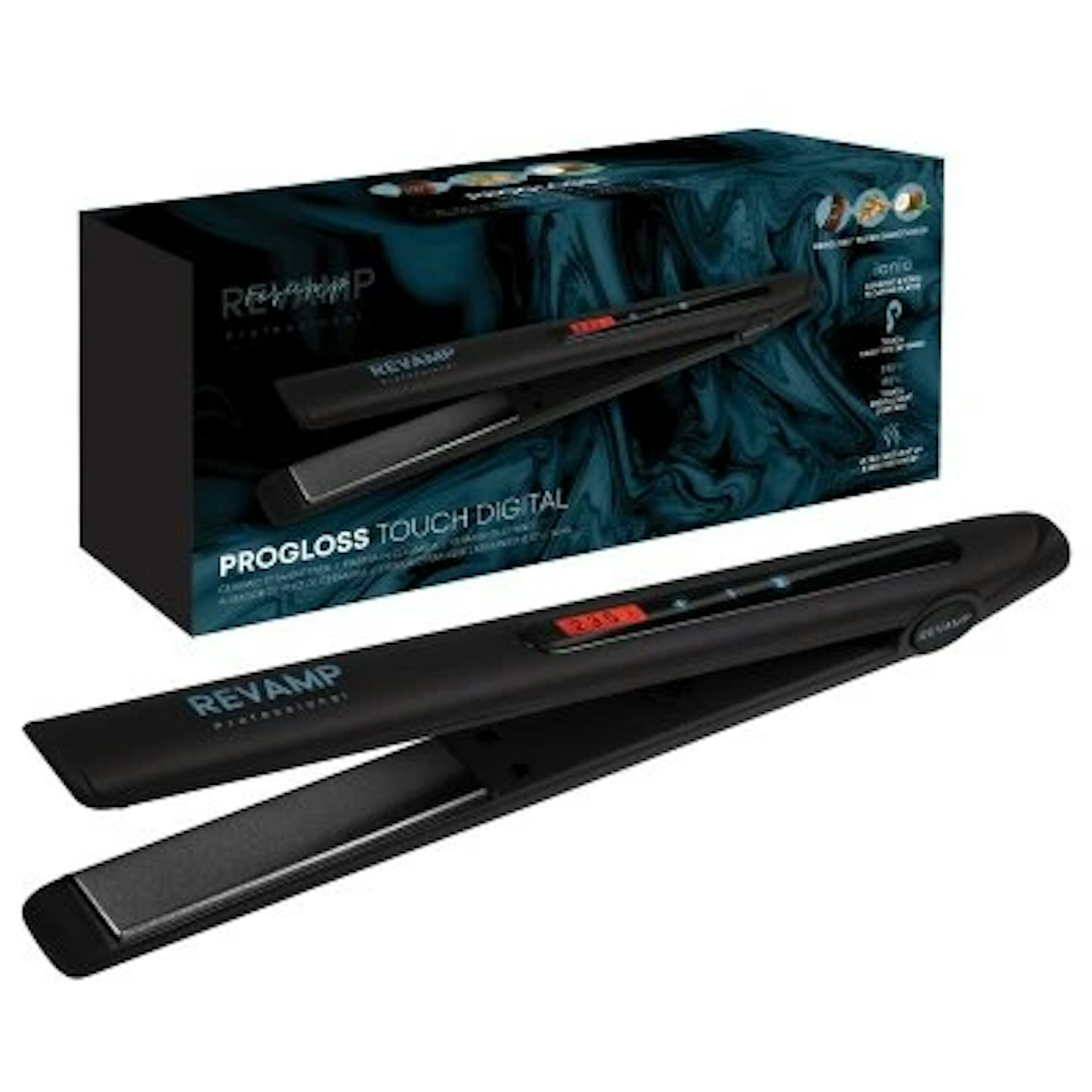 boots
Description
Featuring ceramic plates infused with keratin, argan and coconut oils - these sleek plates from
Pros
Oil infused plates
User friendly
Cons
Not as many control settings
Are thick or thin straighteners better?
This really depends on the type of hair you have as well as the kind of style you're looking to achieve in your look.
If you're going for smooth hair with a flick at the end, a bigger set of straighteners might work better. On the other hand, if you're just focusing on your fringe and bangs most of the time then thin, compact straighteners can come in handy because they're easier to maneuver. Thick-haired people, look towards bigger plated straighteners that will cover more hair in less time, for less damage and higher efficiency.
How to curl hair with a hair straightener?
Sometimes it can be easier to use hair straighteners to curl your hair, rather than using curling tongs, to have more control over how your finish style looks.
Here is how to achieve curls:
1) Start to curl your hair from underneath and work your way out towards the hairline.
2) Depending on whether you want tighter or looser curls, take a small or slightly larger section of the hair. Place the straighteners at the root, holding the straighteners vertically, and begin to straighten the hair up to the point you want the hair to start curling.
3) Twist the tongs by a half, away from your face and gently pull them down the hair.
4) About halfway down your hair, turn the tongs by a half away from your face again. Continuing to glide through the rest of your hair.
5) Repeat if you are wanting an extra bounce, or run your fingers through your hair for a more beauty look.
How to straighten hair?
1) Wash hair - in preparation for straightening your hair, use a smoothing shampoo and condition to wash your hair as this will help to reduce any frizz.
2) Dry hair - use a towel to dry your hair and leave it to air dry, as it will be less damaging. However, if you do not have time to wait, then simply use a hairdryer to dry the majority of your hair. Keep the nozzle facing down while drying to help with frizz.
3) Apply heat protectant - put the product into your hair to help reduce any damage to the hair.
4) Begin straightening - Place the straighteners at the root of the hair, hold the hair taut and glide the tongs through to the ends. Working section by section to reach all of your hair.
5) Repeat - straighten over the areas that you feel need it, especially if you have curlier hair. Once you have finished, apply finishing products such as hairspray or leave-in conditions for an added shine.
How to protect hair damage when straightening?
There are several ways to help protect your hair when it comes to using heat styling tools. Start by only using the products when your hair is completely dry - if you use them while it's slightly wet, it can be more damaging because your hair is more fragile. Next, use a temperature that is less damaging to the hair. For fine hair, use 180C, and for thicker, use around 200C.
Another way to protect strands against damage is to section the hair into small manageable sections. This will give you straighter hair with fewer pass-throughs, meaning you will not need to use as much heat on your hair. Try to only straighten a section once, but if needed a second time, allow your hair to cool before passing through again. Following on from this, always keep the tongs moving and do not hold them in the same place for more than three seconds.
Finally, use a heat protectant spray before you use the hair straighteners, as this will add a protective layer and keep the hair moisturised. Once it has been applied, comb through the product to ensure it has been spread from the root to the ends.
How often is it OK to straighten your hair?
Generally, any professional or hairstylist will recommend straightening your hair only two to three times a week. As it's adding direct heat damage to your hair, it's an intense tool to use on your strands.
Of course, no matter what, make sure you're using a strong heat protectant every single time you're using hair straighteners. Otherwise, you'll be pretty much frying your hair every time you get this hair tool out.