It's time to whip out the stilettos and get ready for some million-dollar listings, because Selling The OC is coming back for a season three! The little sister to reality TV show Se_lling Sunset_, real estate sensation Selling The OC is coming back to Netflix for another season of office drama and jaw-dropping houses.
The trailer for the new season aired during the Selling Sunset season seven reunion, with host Tan France insisting it was the most excited he's been to watch TV in a very long time. Now that's some high praise.
Opening up about the new season, OC's Alex Hallshared, 'There's a lot to fit into one trailer but there is so much more that goes on,' as Polly Brindle revealed she had a bit of 'PTSD' after watching the clip.
With relationship drama unfolding and OG cast members waving goodbye, it's about to be a dramatic season. Here's everything to know about Selling The OC season three - including when it's set to air, and who won't be returning...
What is Selling The OC season 3 about?
While the Selling Sunset ladies rule over Los Angeles, Selling The OC follows those working for The Oppenheim Group over in their Newport Beach branch.
Who will be in the cast of Selling The OC season 3?
Netflix have already confirmed which cast members will be returning for the third instalment of the reality show.
Among those listed are big bosses Jason and Brett Oppenheim, Alex Hall, Alexandra Jarvis, Alexandra Rose, Austin Victoria, Brandi Marshall, Gio Helou, Kayla Cardona, Lauren Shortt, Polly Brindle, Sean Palmieri, and Tyler Stanaland.
Also expected to join for season 3 is former Miss Tennessee Ali Harper – who joined the show in season 2.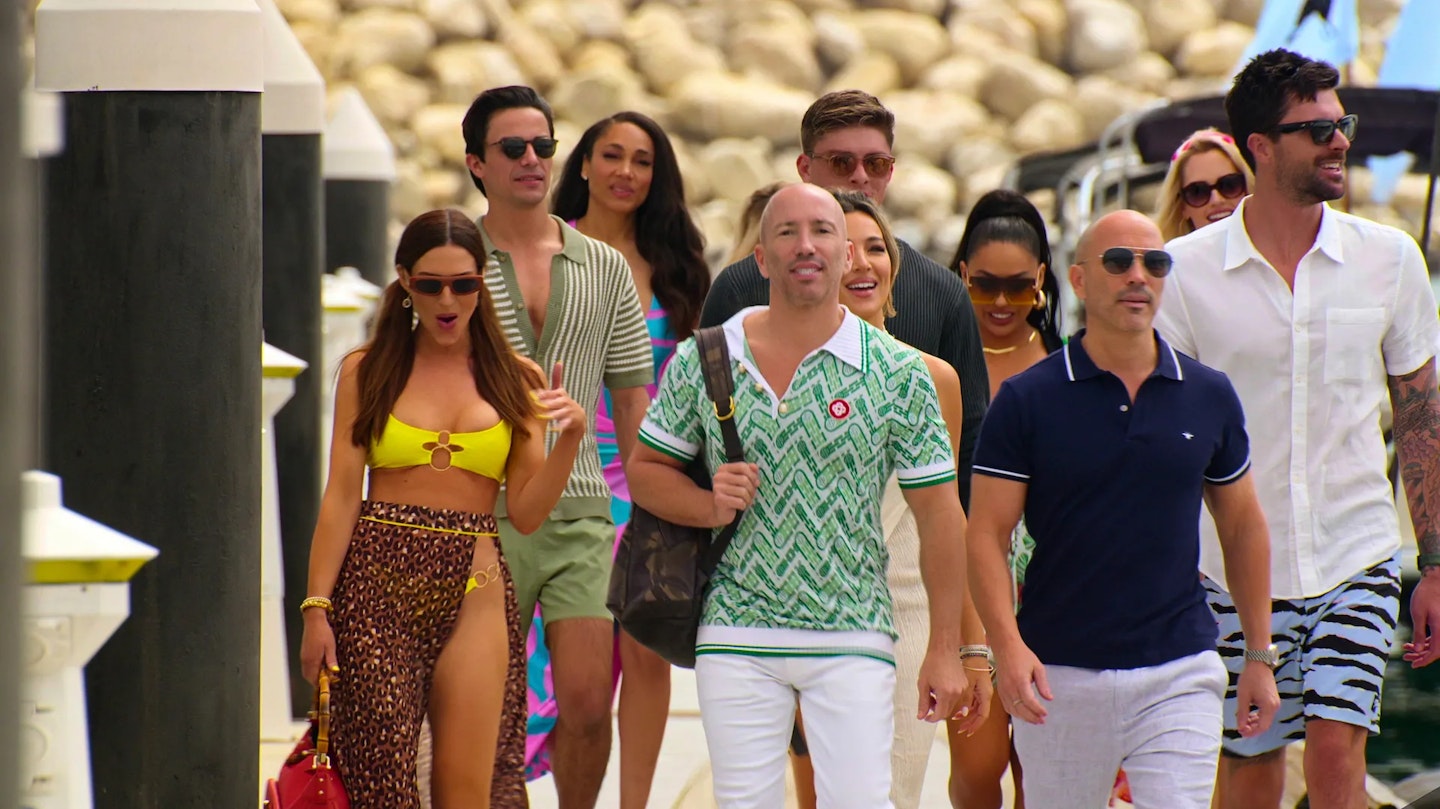 Why did Tyler Stanaland leave Selling The OC?
Fans of the show will know that Tyler Stanaland has found himself the center of a lot of attention on the show – and it's not been confirmed that the star will leave the show this season.
Far more than leaving the show, Tyler – who split from wife and actress Brittany Snow before striking up a romance with co-star Alex Hall – is also parting ways from The Oppenheim Group. During the season 7 reunion, Jason Oppenheim confirmed that Tyler had gone to work for his father, with the agents all revealing they were shocked about the departure.
What will happen during Selling The OC season 3?
If the teasers are anything to go by, it's about to be an explosive season over in paradise. Jaws were on the floor after Alex Hall shared during the Selling Sunset reunion that she had been blocked on Tyler's social media – hinting that their relationship is about to be a major part of the next instalment. In the trailer shown, the pair were spotted in some pretty heated discussions – with Alex raging to Tyler, "You swooned me and then you f*cking disappeared." Eek. In another moment, Alex insists "I'm out. I'm done."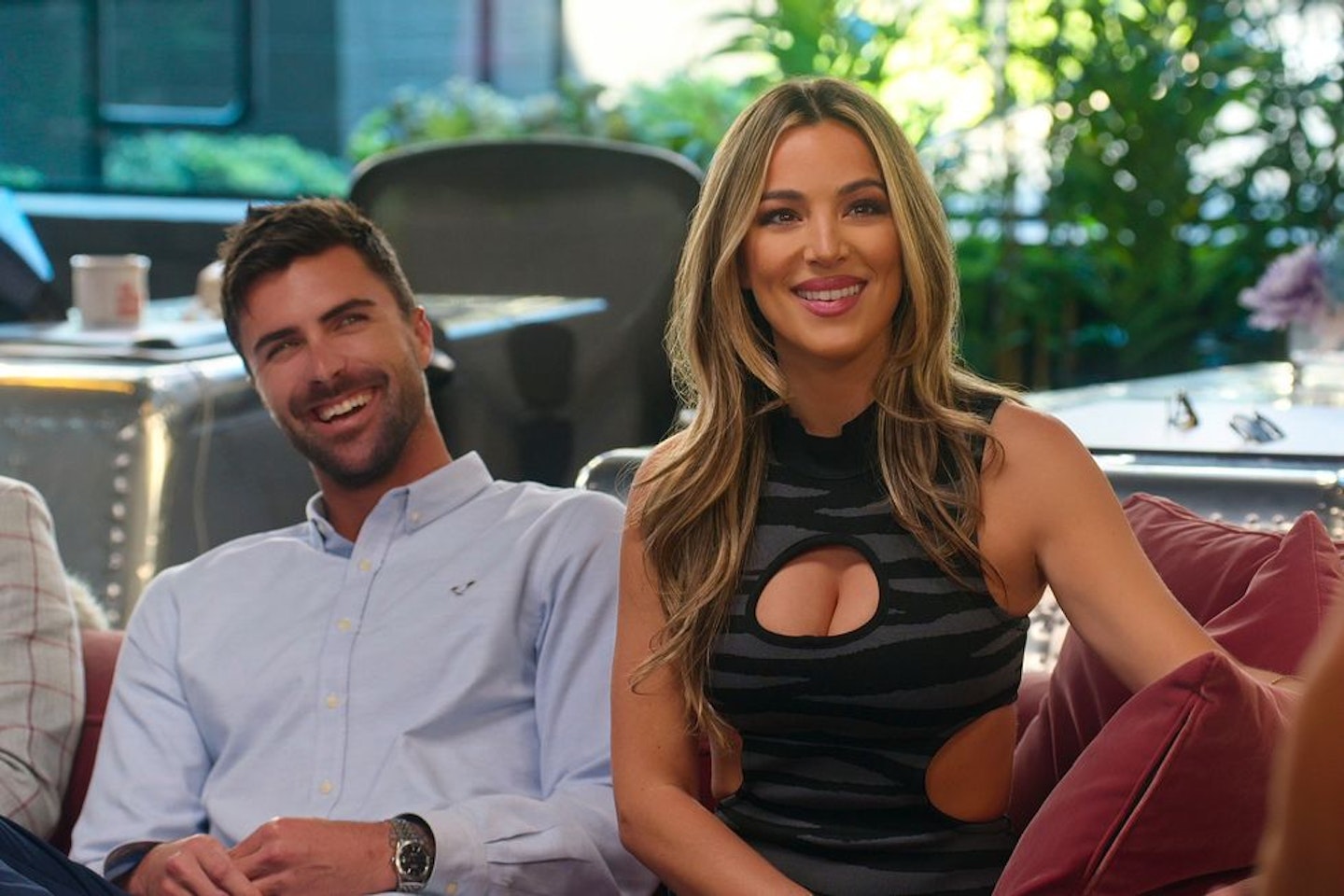 Meanwhile, fellow agent Brandi Marshall also revealed that she had exchanged some texts with Tyler wishing him well. Unsurprisingly, this info didn't seem to sit well with Alex – hinting that she and Brandi's beef might spill over into season 3.
The trailer also suggests that the cast will find themselves in a feud with agent Sean Palmieri – and although it's not clear exactly what will unfold, it seems like some high-level drama. Some co-stars branded him a snake, while others suggested he has "sick sh*t going on in his head" when it comes to the rumours he's spreading. As for what those rumours are, we'll have to wait and see.
When does Selling The OC season 3 come out?
As of yet, there isn't an official release date – although with the trailer now in the world, it's thought that the season will land on our screens in early 2024. Taking into consideration the timing of past released, others predict season 3 might drop in late summer/early autumn of 2024.
Is there a trailer for Selling The OC season 3?
Yes, there is a trailer! But for now, the sneak peek is only available over on Netflix at the end of the Selling Sunset reunion.