These past few years have undoubtedly seen something of a renaissance for Ugg boots, which dominated the fashion landscape in the early noughties.
As well as a newfound – and widespread –celebrity fan club including Bella Hadid, Emily Ratajkowski, Dua Lipa, Irina Shayk and Gigi Hadid, Uggs have also found their way back onto the catwalk. Molly Goddard unveiled a new collaboration with the brand during London Fashion Week in September 2020, creating platform versions of the classic boots in vibrant shades – while Ugg x Telfar has already achieved cult status for its logoed boots and shopper bags.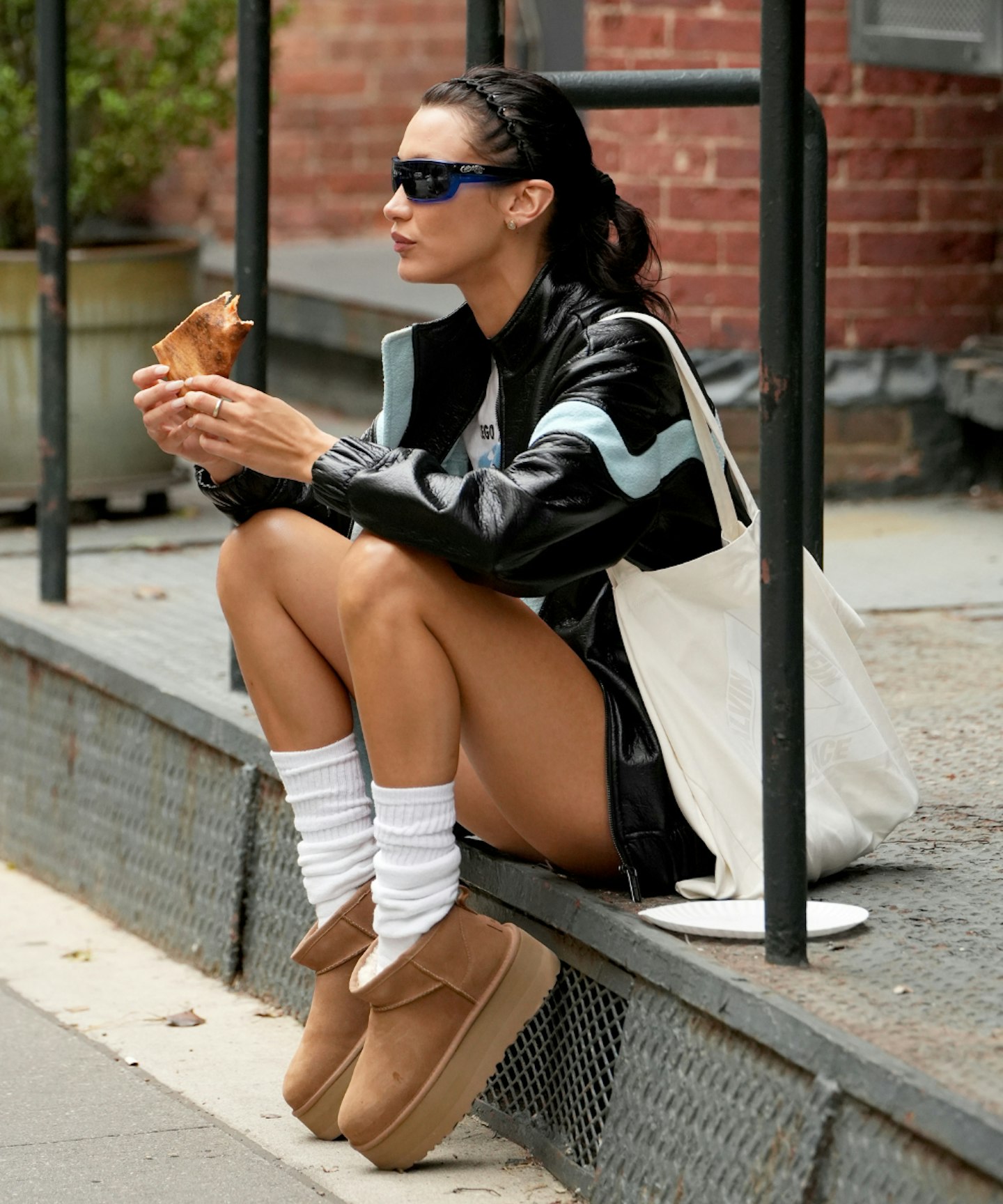 Of course, it makes sense that 2023 has continued to be a bumper year for Uggs. We've still all been craving comfort more than ever, eschewing our usual clothes and shoes for elasticated waistbands and, well, Uggs. If, however, you're yet to join the club, there's good news. You can still get some discounts on Uggs from a range of retailers, including Ugg itself.
Take a look at some of the current discounts on Ugg boots below.
SHOP: The Best UGG Deals
Description
Crafted from rich suede, these UGGs are warm, cosy, and timeless, a must-have for any season.
Description
Add some autumnal chestnut tones to your current wardrobe collection with these essential short
Description
A perfect gift for the comfort lover in your life: these Cluggette slippers are an ideal present
Description
A classic UGG boots perfect for either indoor or outdoor use. It just depends when and where you
Description
For a delicate, feminine touch, UGG adorned their classic boot with a silken bow. Match with
Description
A cosy homeware addition for lounging around. The added strap gives extra support on your ankle so
When is Black Friday 2024?
Black Friday 2024 will land on Friday 29 November, and it's an ideal excuse to grab those last-minute Christmas presents, stocking fillers and beauty staples. Many retailers that stock Ugg will be taking part in Black Friday again in 2024, so keep an eye out when November comes back around.