Finding the best eye cream divides the world of beauty. For some, the idea that a pot of cream - which, they'd say, is just a smaller version of the the best moisturiser - will treat your skin differently, is absurd while others refuse to go a day without applying eye cream. What's undeniable though, is that if you're running low on your eight hours of sleep, or haven't drunk enough water during the day, your eyes are often the first place to show it.
Finding the perfect eye cream isn't an easy task - especially when there are so many variations available that promise to tackle different concerns. From the vast range of ingredients to different price points, finding the right eye cream can seem nearly impossible. Luckily, we're here to find the perfect eye cream for your skin.
Grazia's Best Eye Creams At A Glance:
Best eye cream to brighten: Ole Henriksen Banana Bright Eye Crème, £37 on Boots
Best colour correcting eye cream: Sunday Riley Auto Correct Brightening And Depuffing Eye Contour Cream, £60 on Cult Beauty
Best anti-aging eye cream: Beauty Pie Super Retinol Anti-wrinkle Eye Cream, £15 on Beauty Pie
From solving any dark circle drama to firming any unwanted fine lines, adding the best eye cream to your existing skincare routine is a good idea. It might be time (if you haven't already) to switch out your standard moisturiser for a specifically formulated eye cream instead. Whether it's dark circles, puffiness, wrinkles or dryness you want to target, there are many formulas and ingredients out there that seek to tackle them including the best cheap eye creams to save you some money.
Looking to fall in love with a new eye cream? Keep scrolling to shop the best eye creams to tackle and target your eye concerns from some of our favourite brands:
SHOP: The Best Eye Creams For Your Skin Concern
Best eye cream to brighten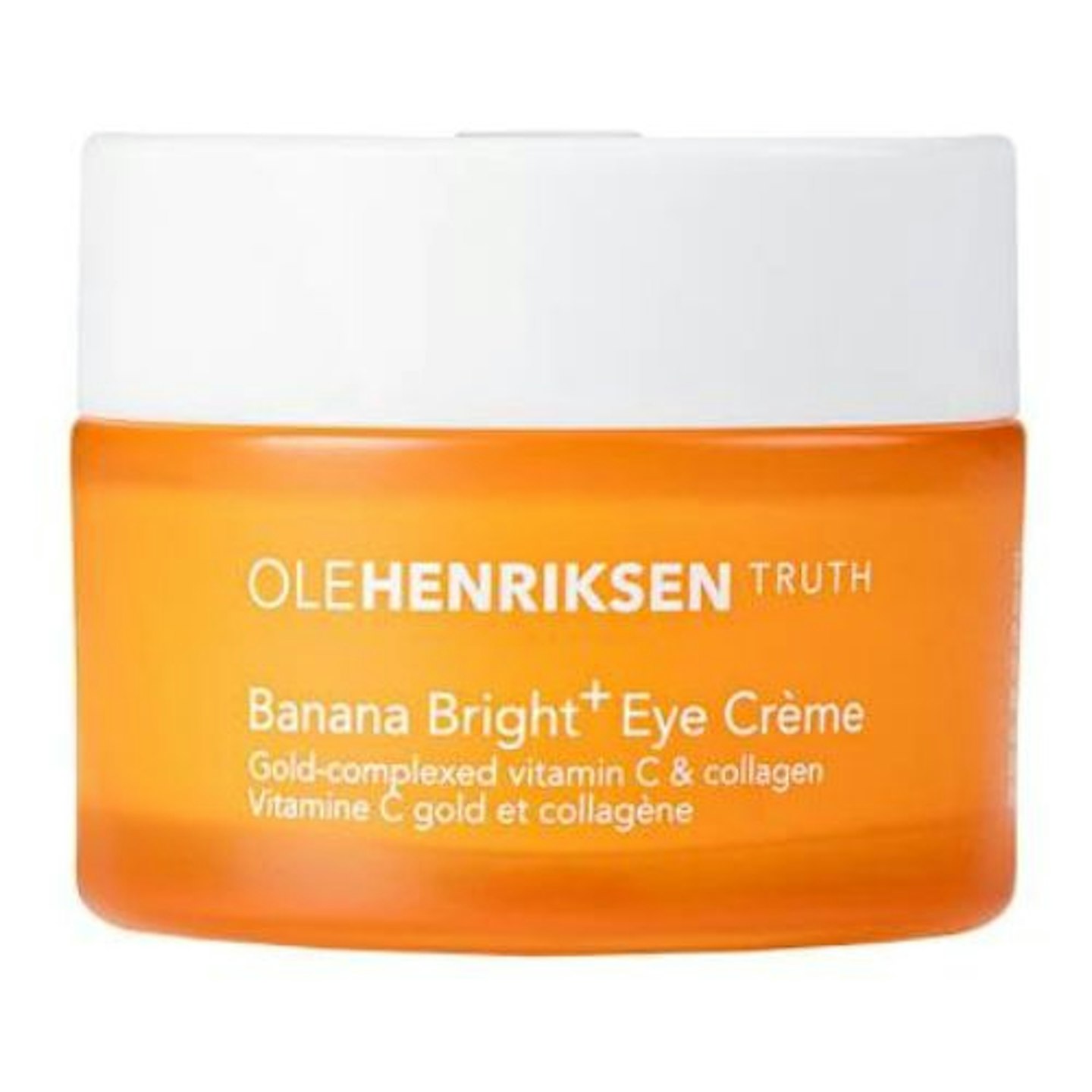 Ole Henriksen
Description
With a bucket load of vitamin C, this eye cream will brighten the skin and even tone and firm over
Pros
Instantly brightens
Firms and evens skin over time
Best colour correcting eye cream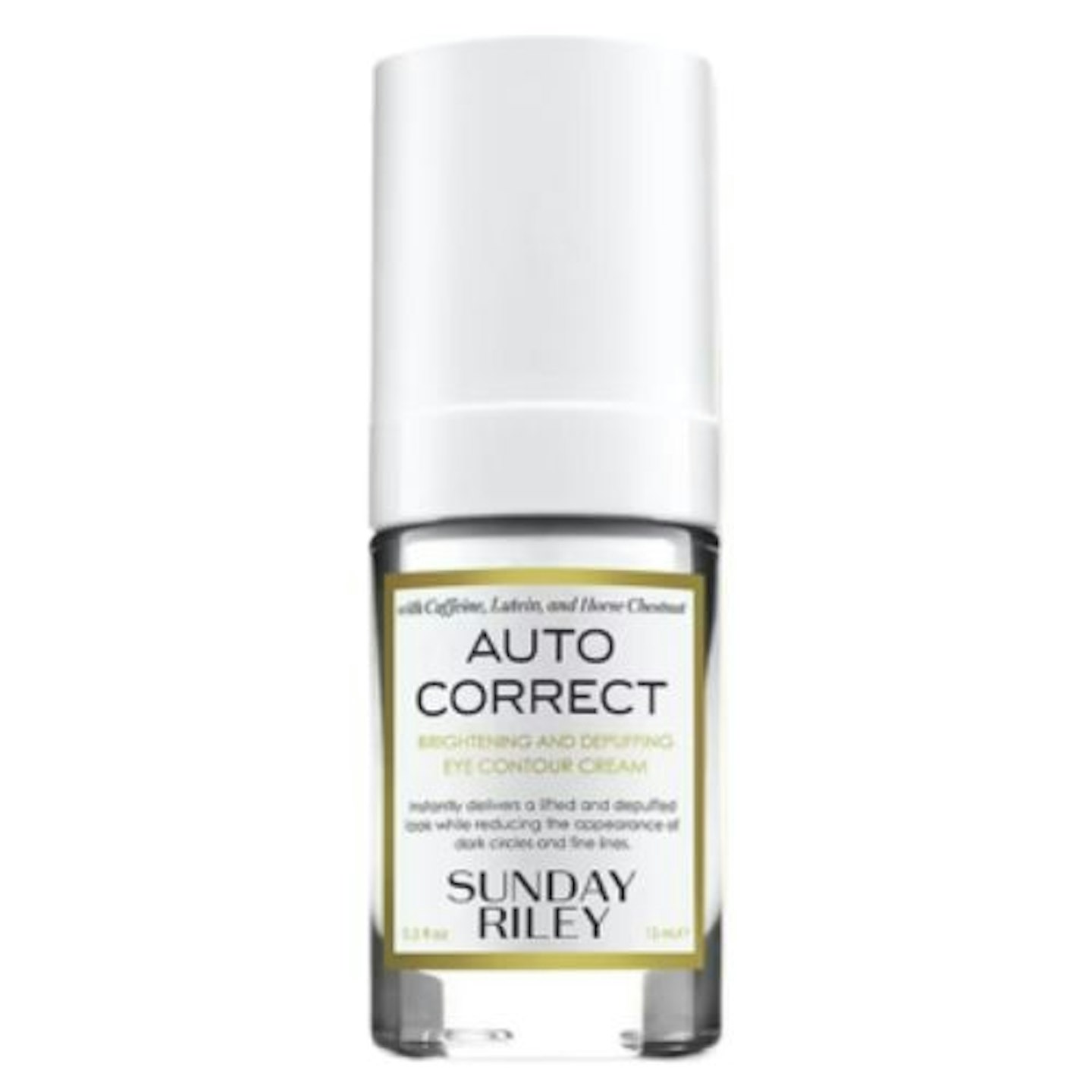 Sunday Riley
Description
With ingredients including caffeine, horse chestnut and Brazilian ginseng root extract to smooth
Pros
Product treats multiple concerns
Lightweight formula
Cons
Glass bottle hard to travel with
Best anti-ageing eye cream
Beauty Pie
Description
This anti-ageing eye cream works wonders for those even with super sensitive skin. This
Pros
Gentle formula is suitable for sensitive skin
Great price point for members
Cons
Hard to tell when product needs replacing
Best eye cream for dark circles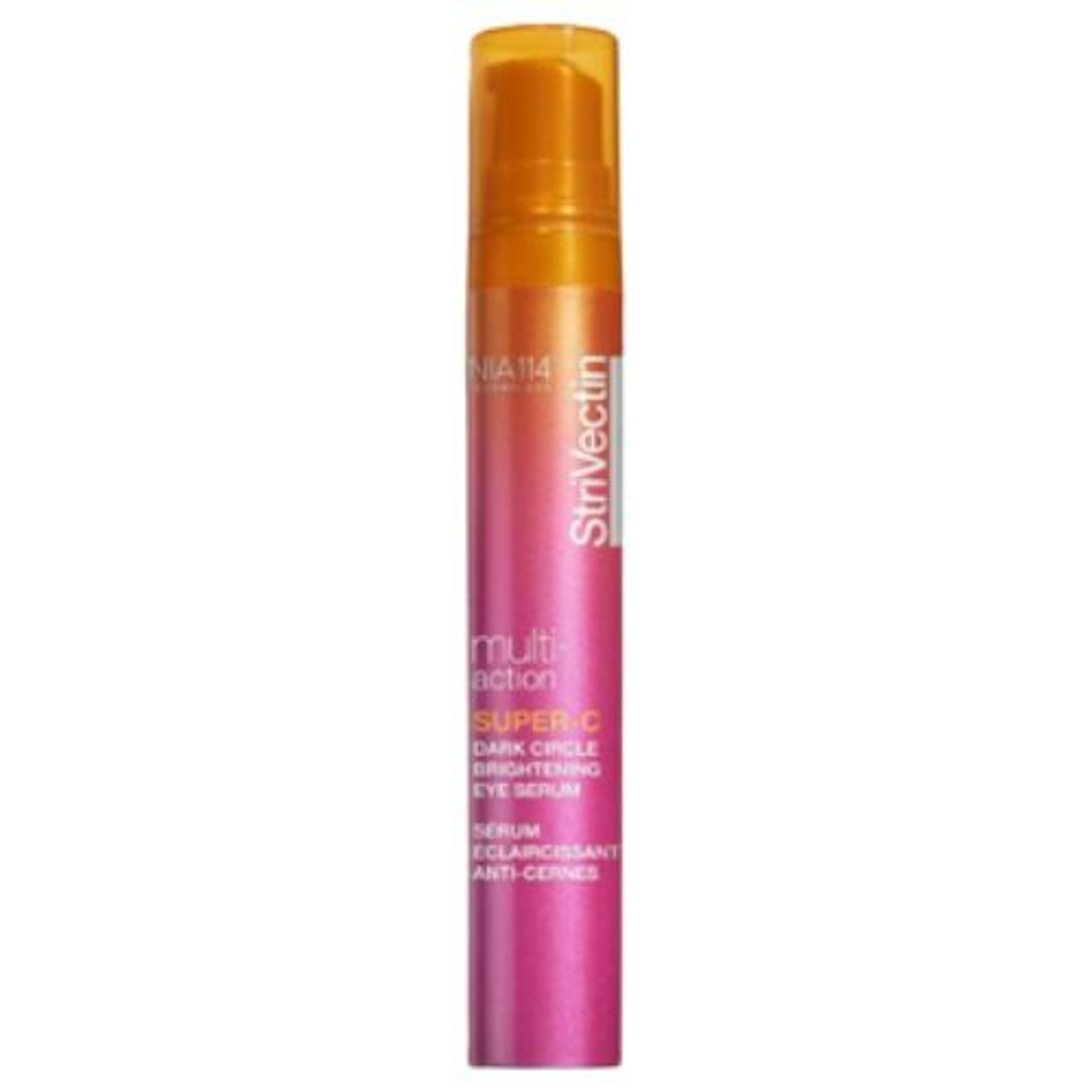 StriVectin Super-C Dark Circle Brightening Eye Serum
Description
StriVectin is a frontrunner in skincare innovation, backed by science. You'll find a super
Pros
Works well to target dark circles
Product is easy to travel with
Cons
Hard to tell when product needs replacing
Best eye cream for boosting collagen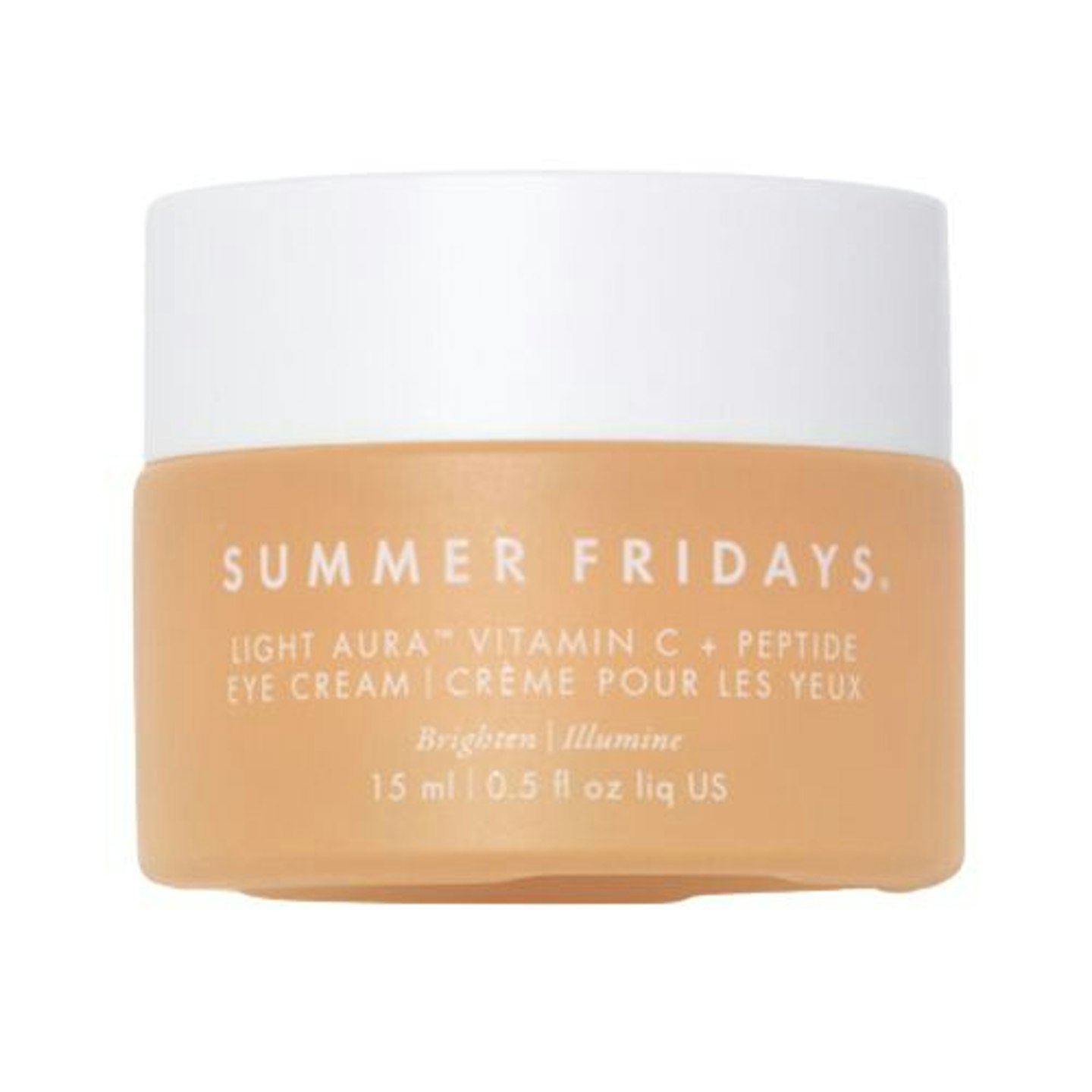 Summer Fridays
Description
Powered by a potent blend of vitamin C and peptides to help support the skin's natural collagen
Pros
Radiant finish
Brighter appearance over time
Cons
Some reviews say product pills under make-up
Best firming eye cream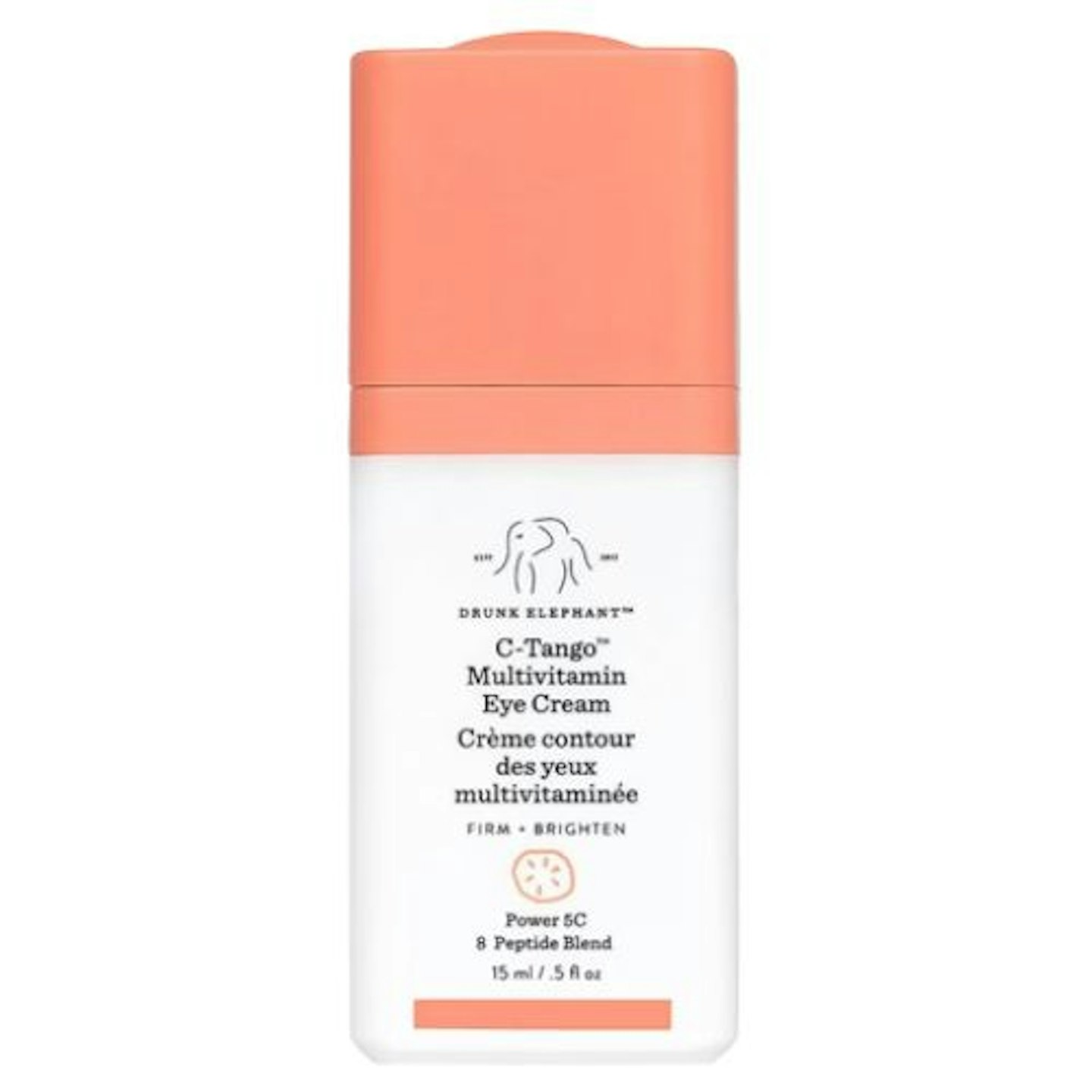 Drunk Elephant
Description
A little goes a long way with this balm-like eye cream, formulated with potent antioxidants,
Pros
Restores radiance
Moisturising formula
Cons
Hard to tell when product needs replacing
Best depuffing eye cream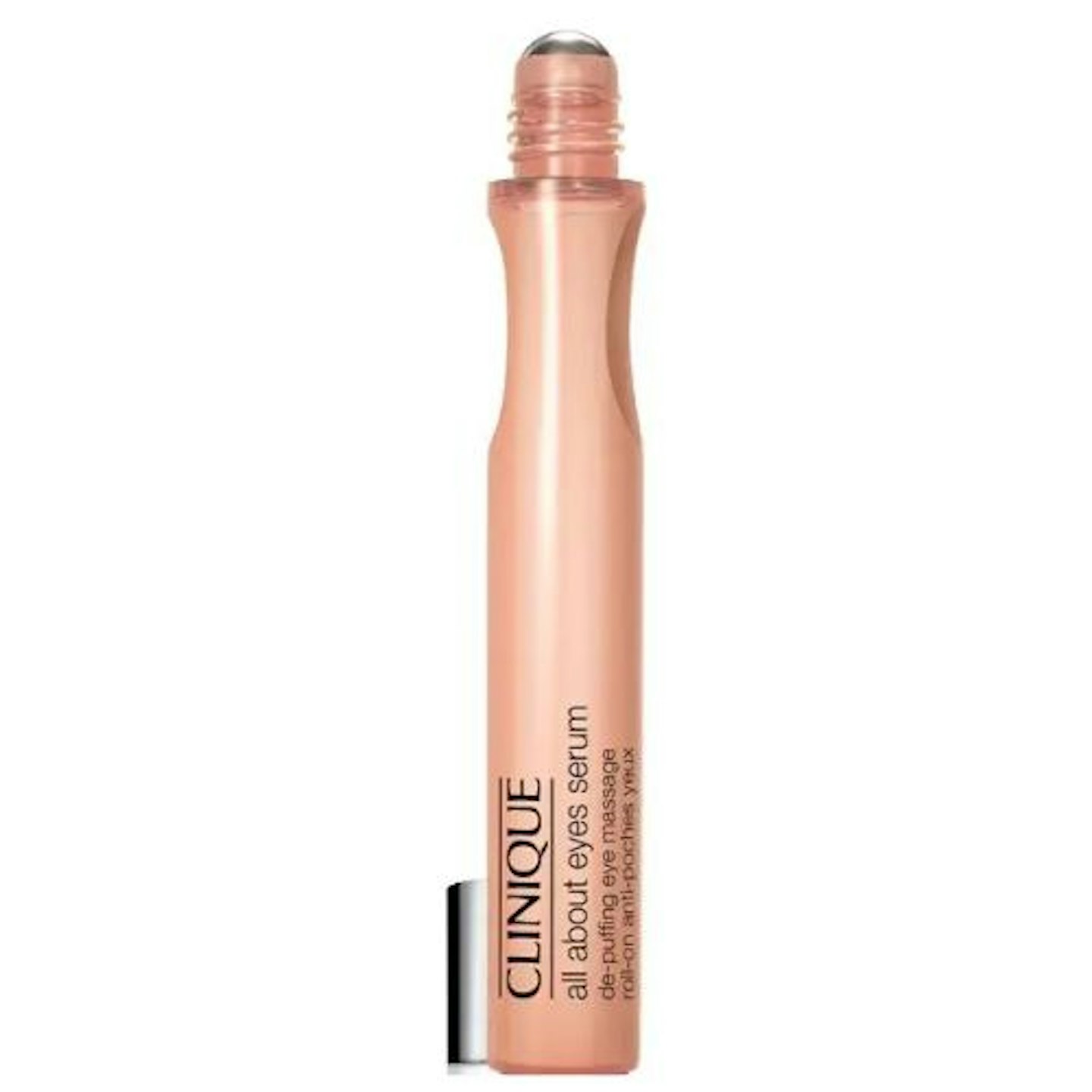 Clinique
Description
A little goes a long way with this balm-like eye cream, formulated with potent antioxidants,
Pros
Product targets a variety of concerns
Applicator cools and soothes
Cons
Product may need regular cleaning
Best cooling eye cream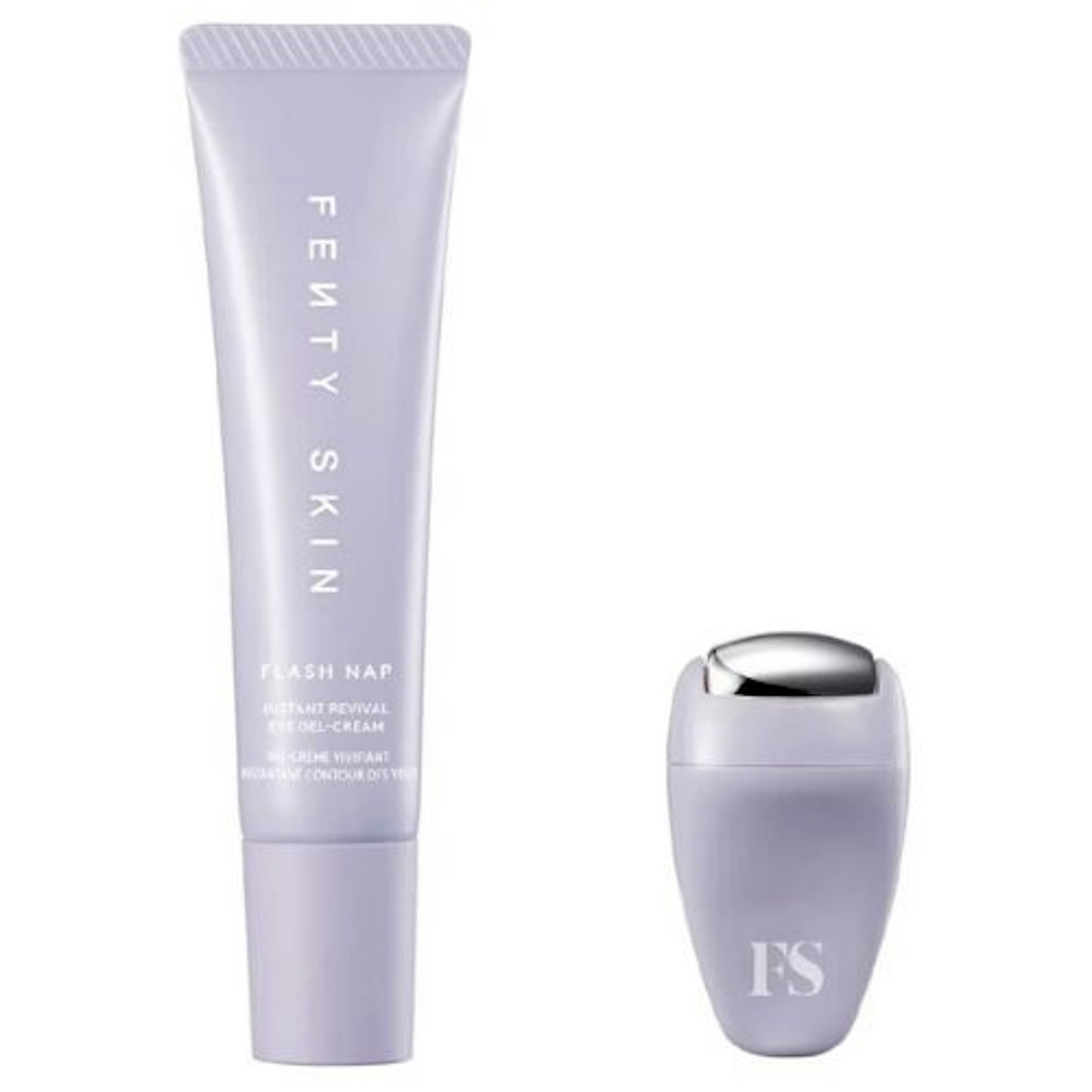 Fenty Skin
Description
While Fenty might not necessarily be your go-to for skincare, don't overlook this smart eye
Pros
Instantly depuffs
Primes the eyes before concealer
Best gentle anti-ageing eye cream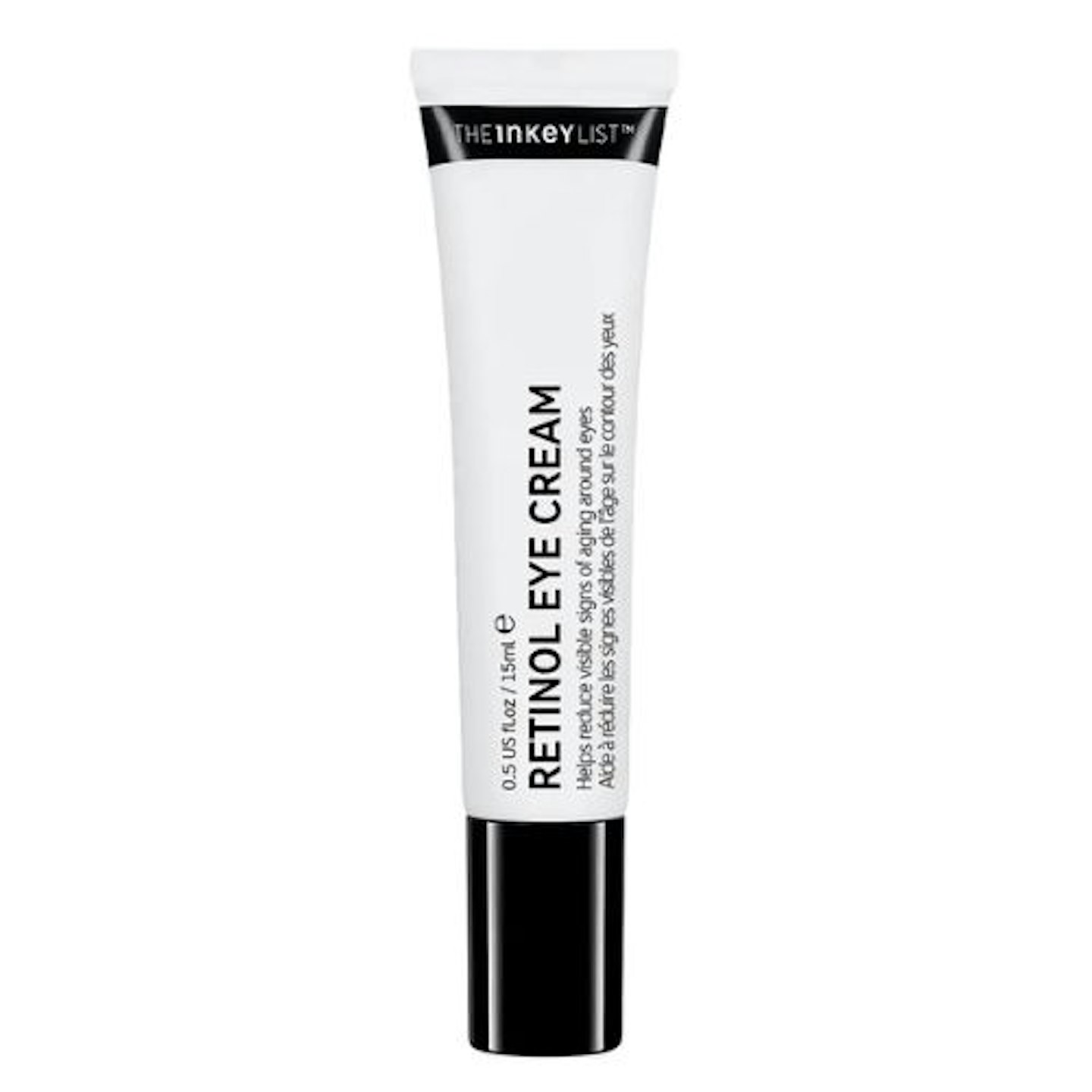 The Inkey List
Description
This super affordable retinol eye cream from Inkey List is for you if you're looking for a gentle,
Pros
Great price point
Gentle formula
Cons
More suitable for dry skin types
Best pluming eye cream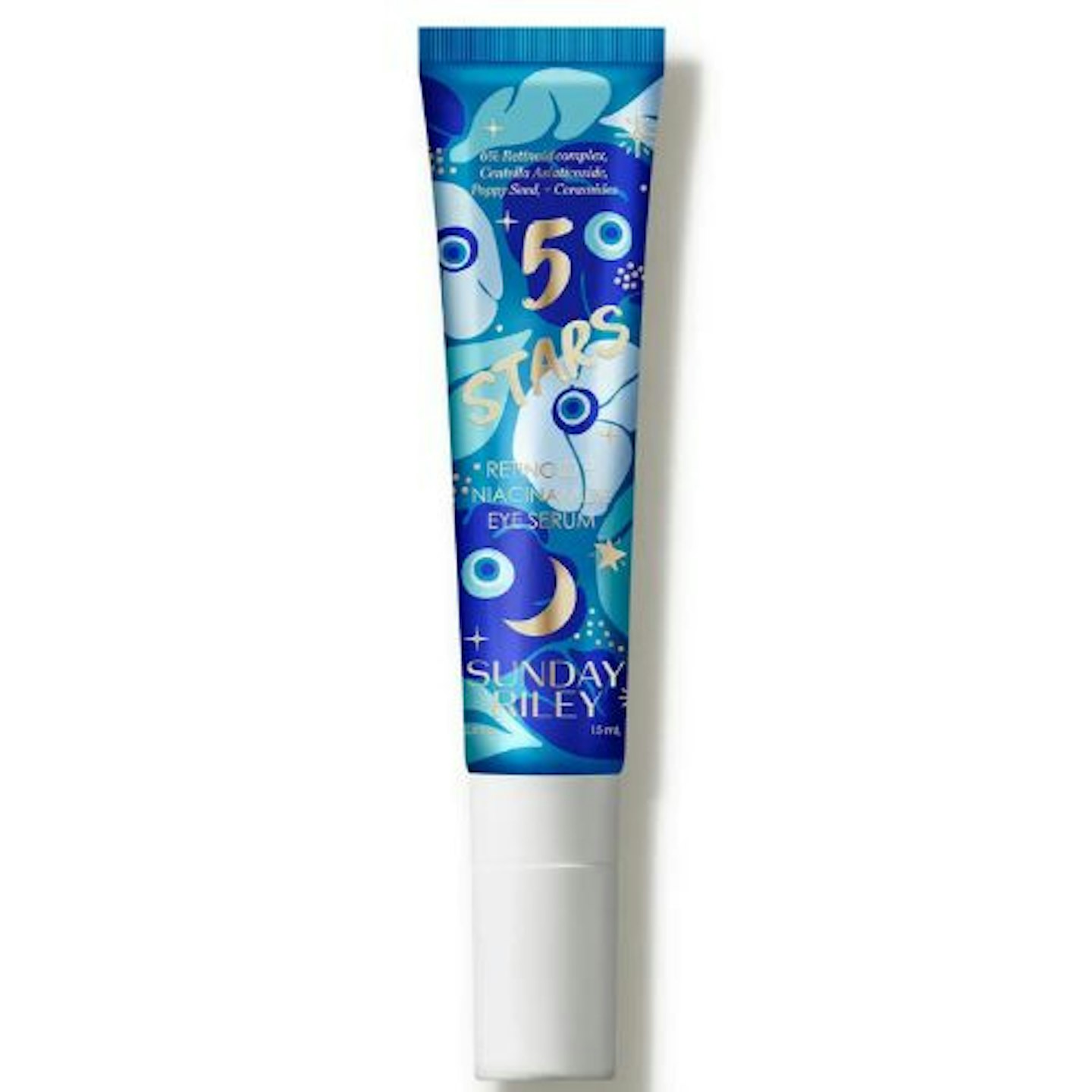 Sunday Riley
Description
Sunday Riley's five-star eye serum truly lives up to its name - packing a punch with a 6% retinoid
Pros
Plumps and treats the skin
Easy to apply
Cons
Might not suit those with sensitive skin
Best eye cream for sensitive skin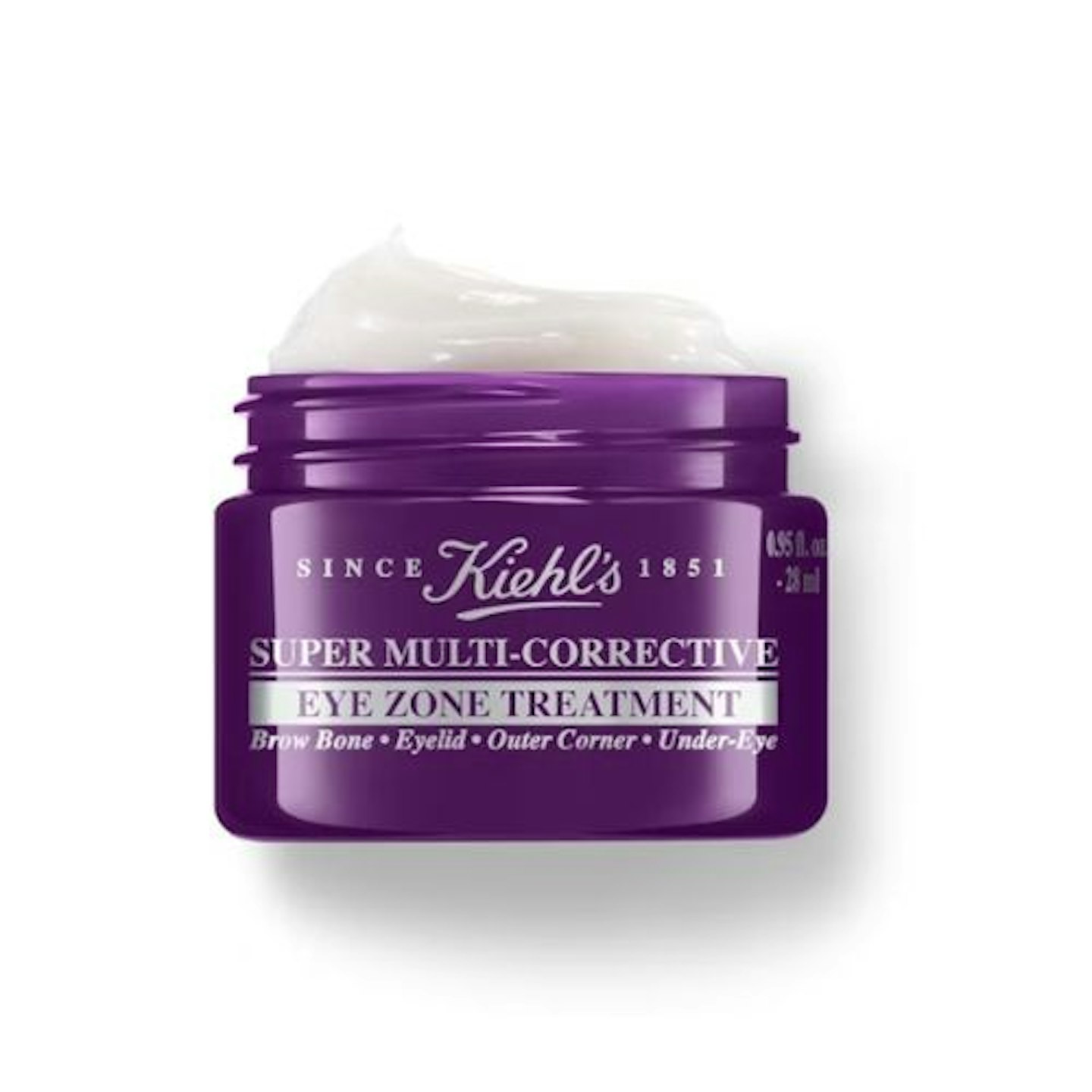 Kiehl's
Description
Kiehl's recognises that the delicate skin around your eyes requires a little extra TLC from your
Pros
Provides multiple benefits
Can be used day and night
Best nourishing eye cream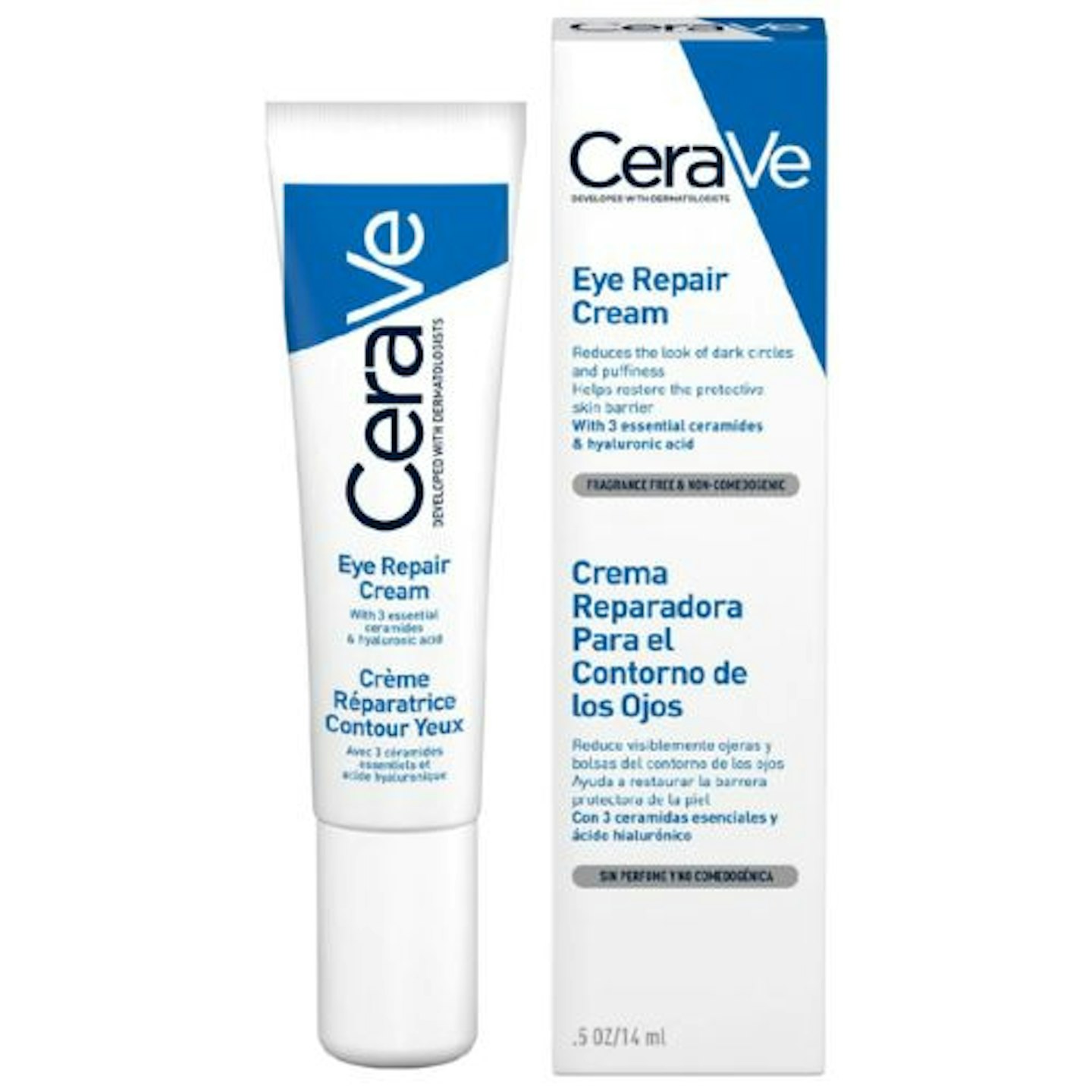 CeraVe
Description
People love CeraVe. Everything the brand creates includes their signature ceramide complex,
Pros
Nourishing formula
Great price point
Cons
Not ideal for those looking for anti-aging properties
Best hydrating eye cream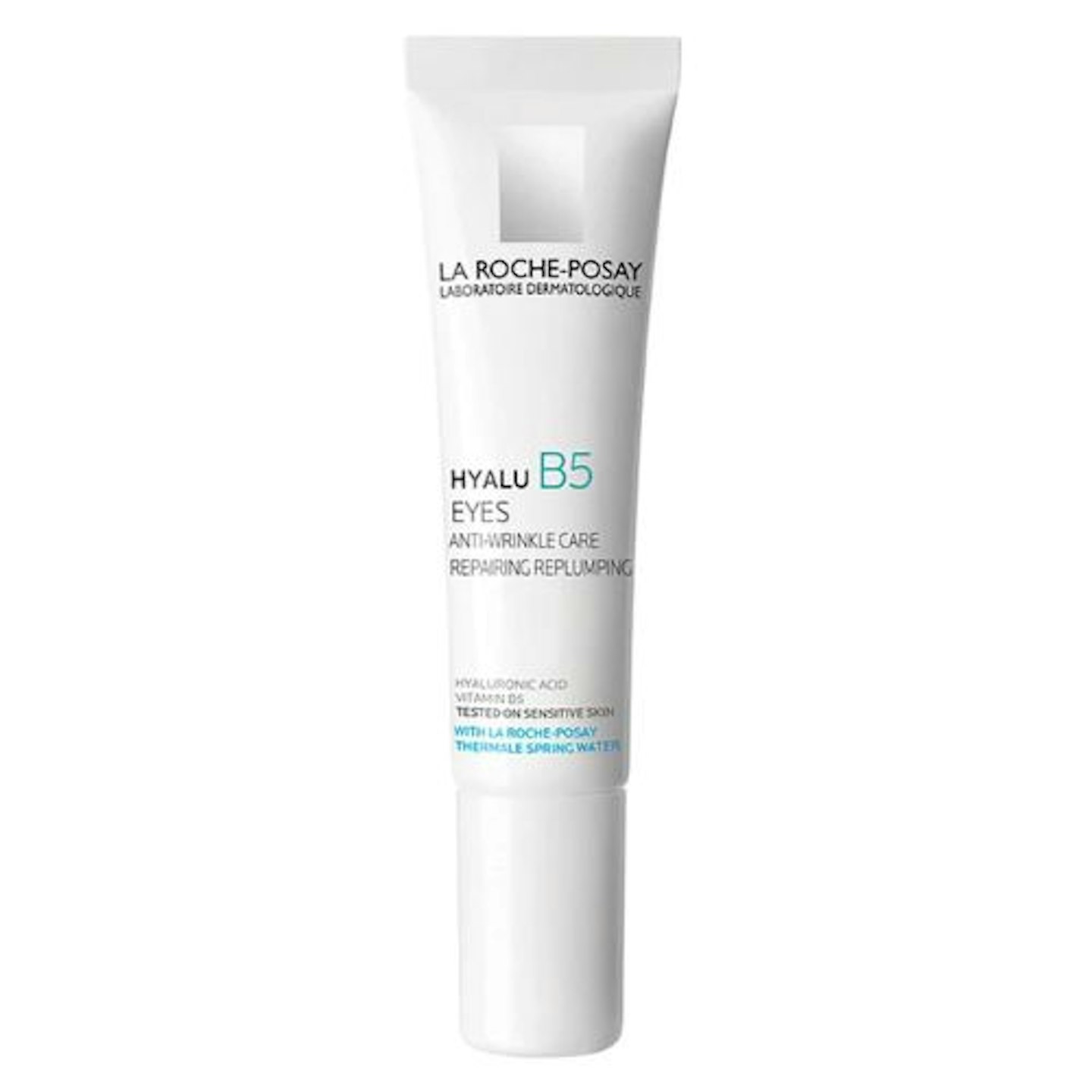 La Roche-Posay
Description
La Roche-Posay is well known for its sensitive-skin-friendly formulas. For a soothing effect, this
Pros
Hydrating formula
Great for sensitive skin
Cons
Hard to tell when product needs replacing
Why do I need an eye cream?
'Under the eyes, skin lacks the fatty cushioning you see on the rest of the face, making it far more delicate and susceptible to fine lines, dryness, dark circles and puffiness,' explains skincare specialist, Debbie Thomas. Because it's so thin and delicate, this area does not require the high dosage of actives found in your average face moisturiser, or the thick, heavy texture. In fact, too much product can cause irritation and increase sensitivity. 'Eye creams tend to be formulated with smaller molecules that will penetrate deeper,' adds aesthetician Joanna Czech.
When do I apply an eye cream?
'Always apply eye cream before your final moisturiser, unless you're applying some form of vitamin A (aka, retinol)' says Czech. 'If this is the case, apply eye cream first and then apply your active, steering clear of the eye area. If you apply eye cream last, as many people do, it will prevent the product from penetrating the skin as it has to work through a layer of moisturiser.'
What should I look for in an eye cream?
Sadly, it's as easy as just grabbing one on offer in Boots (although you can't go wrong with a hydrating formula), but if you're really looking to get the most out of an eye cream you first need to prioritise what results you're after. This totally depends on your concern - from de-puffing to brightening and even wrinkle-reducing, these are the key ingredients you need to look out for and the very best eye creams that tackle every eye concern imaginable.
Georgia Scott is a beauty and fashion product writer writing for heat specialising in all things lifestyle and trending. Before starting at Bauer, Georgia completed her degree in Journalism at University and worked as a retail beauty advisor and make-up artist.