In the past year, skincare has gotten serious. Our daily routine has changed in several unexpected ways and as a result many of us have taken more 'me-time' to invest in our skincare routine. Becoming 'skintellectuals', searches for hard-working actives like vitamin C, niacinamide and retinol have soared and sales of skincare products at major retailers including Cult Beauty, Space NK and John Lewis reflect this ever-growing desire to boost skin health.
One savvy ingredient that's always in demand, and even more so now, is retinol. Hailed for its ability to turn back time and boost collagen production as well as evening texture and smoothing skin – retinol is considered the gold standard anti-ageing ingredient by many dermatologists. Available in various strengths and formulations, it's important you do your homework before jumping straight in. But, as skincare expert and co-founder of the Skin Doctor Clinics, Dr Saleena Zimri says: 'my one piece of skincare advice would be to get on it with the retinol.'
This advice applies to the summer months, too. As cosmetic dermatologist Dr Sam Bunting recently said on Instagram, 'retinoids improve skin's ability to defend itself against harmful rays.' Before you do jump in and slather on the strong stuff, read on to learn the ins and outs of this transformative skincare ingredient and how to incorporate it into your regime.
What is Retinol?
All derivatives of Vitamin A are called retinoids; retinol is one of these retinoids and sits alongside retin-something friends like retinoic acid and retinal under the umbrella. 'Retinoic acid is the most active form of vitamin A as the one that interacts with skin's cells, causing all the benefits,' says celebrity facialist Debbie Thomas and you can find this in derm-prescribed creams, not over the counter.
Retinol, on the other hand, has to change twice before it becomes retinoic acid: 'It means that it's not as strong when you put it on your skin but you get the same results, just over a longer period of time,' points out Debbie.
What are the best products with Retinol in?
Best Retinol Products 2022
1 of 8
Medik8 Crystal Retinal, £39
If you're already a seasoned retinol user, then this ramped up version might be for you. It's formulated with retinaldehyde, another derivative of vitamin A, that works 11 times faster than classic forms of retinol.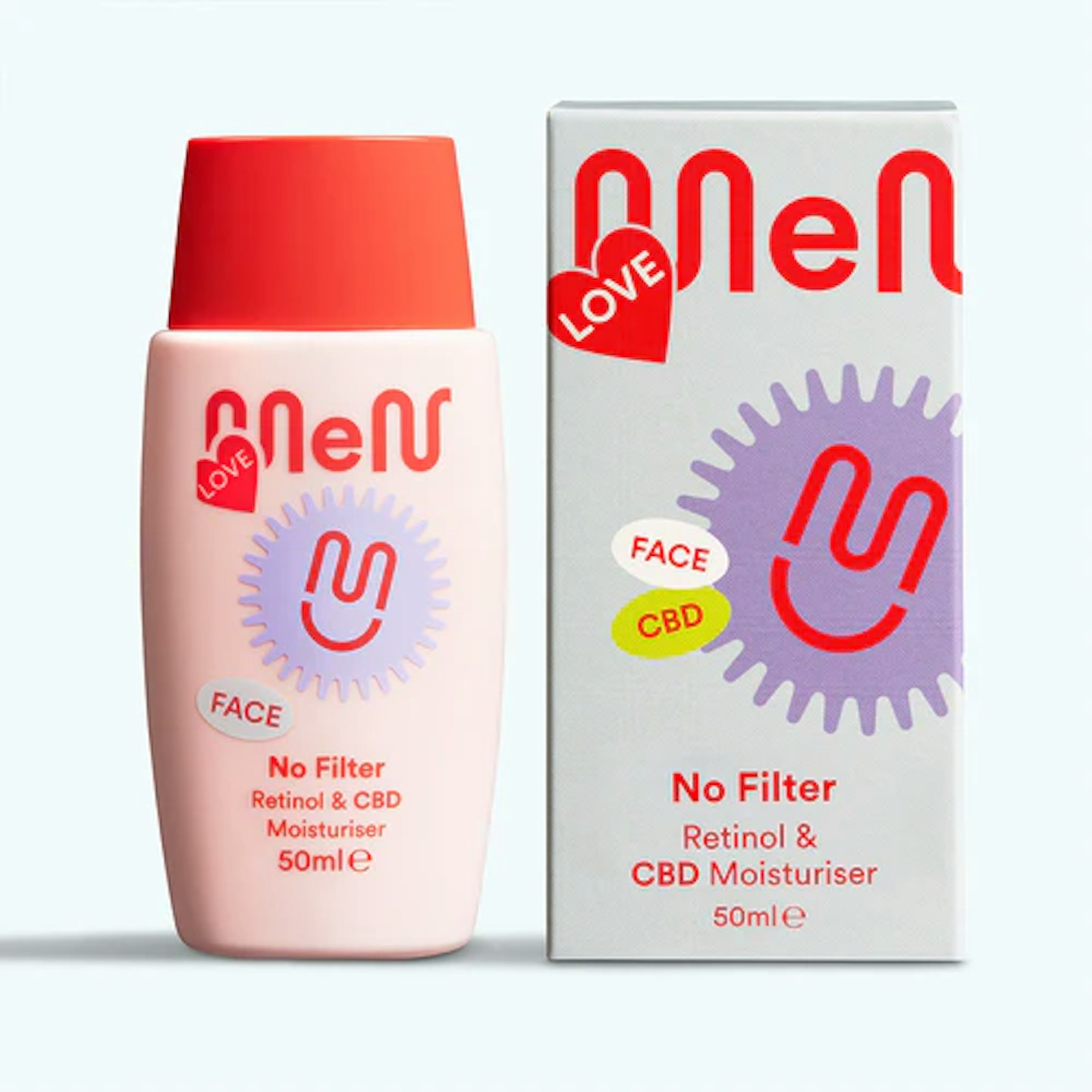 2 of 8
Love, MeMeMe No Filter 0.3% Retinol CBD Moisturiser 50ml, £18.50
Made with nourishment in mind, the Love, Me Me Me brand is all about hydration with CBD infusions. With 0.3% retinol, it's perfect to start with and feels light on your skin.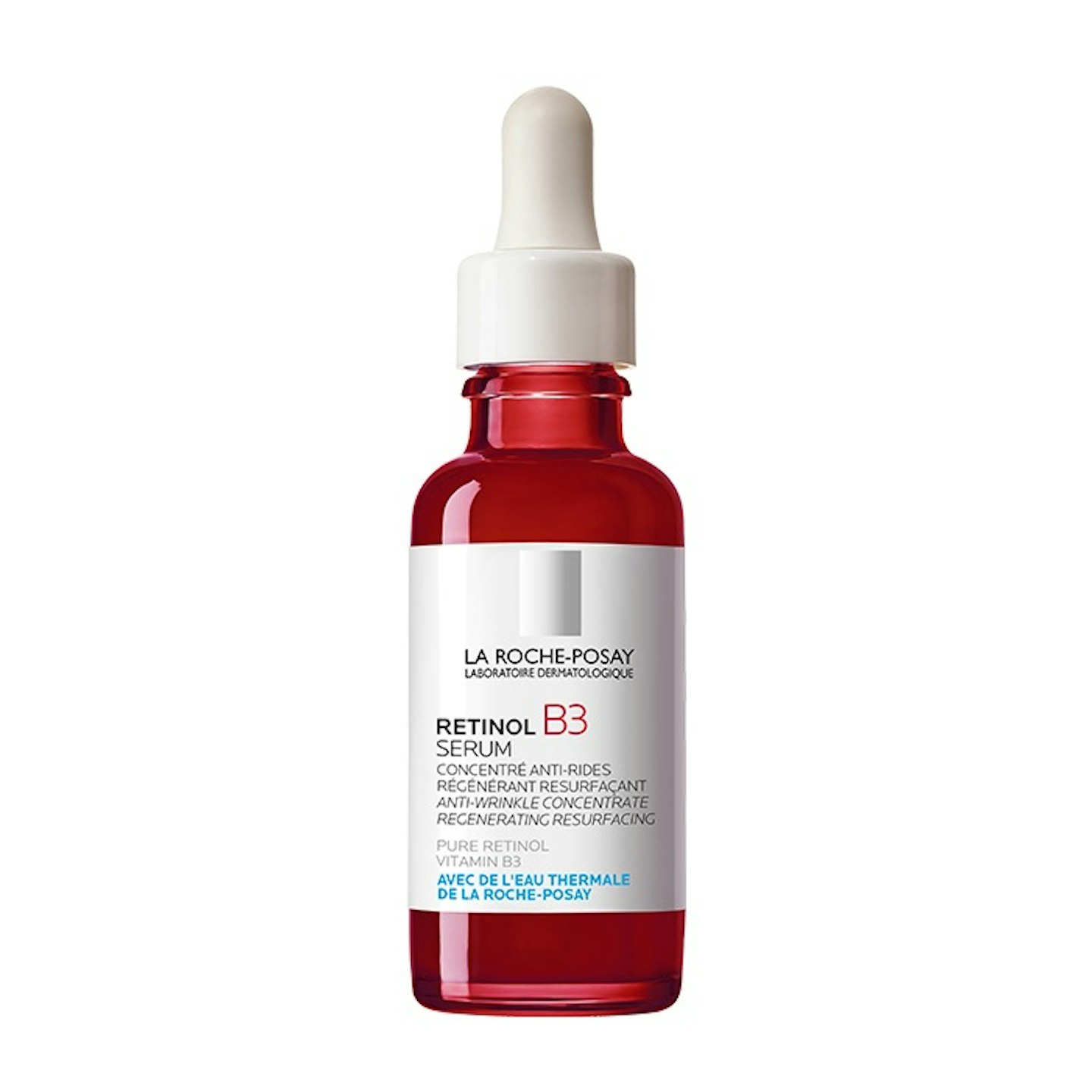 3 of 8
La Roche-Posay Retinol B3 Serum, £38
Worried about side-effects? This gentle retinol is blended with hydrating glycerine and soothing vitamin B3 - ideal for sensitive skins.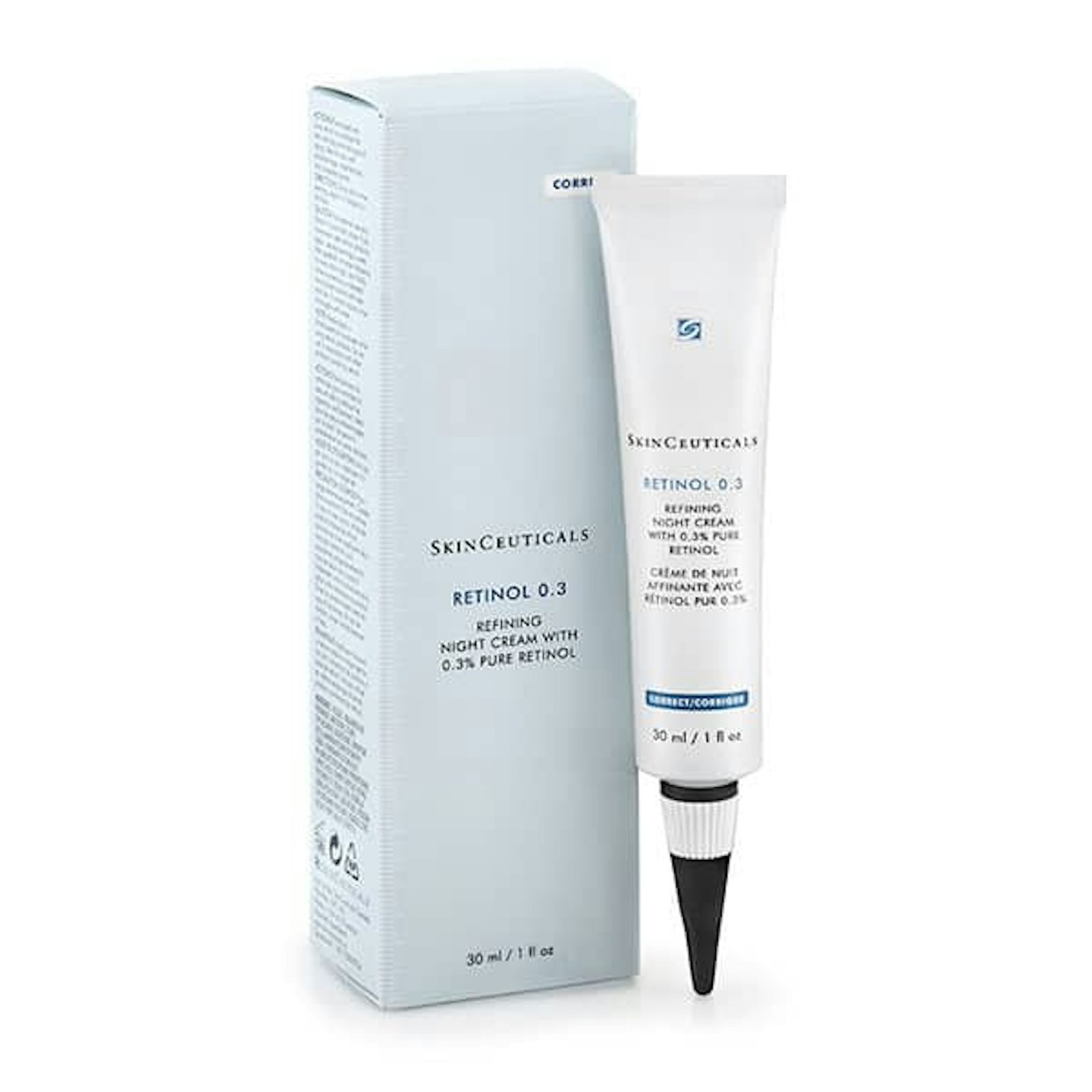 4 of 8
Skinceuticals Retinol 0.3, £65
Skinceuticals have made it easy for retinol beginners by offering different strengths, dependent on where you're at with your retinol journey. Start with Skinceuticals' 0.3 per cent pure retinol treatment, work your way up to 0.5 per cent, and then finish with 1.0 after it.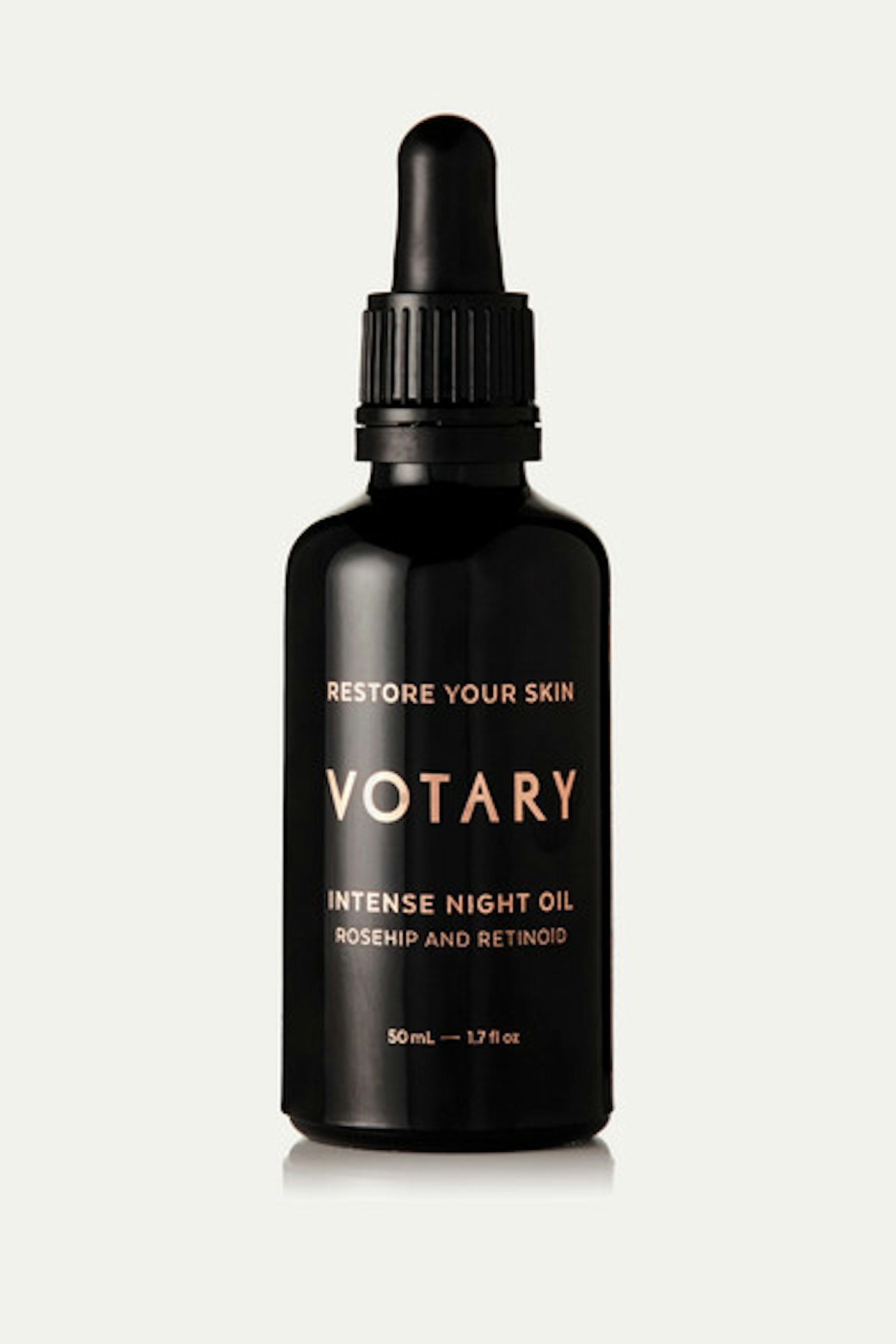 5 of 8
Votary Intense Night Oil, £135
A sumptuous silky oil that contains a gentle level of retinoid – you'll wake up with the ultimate glow.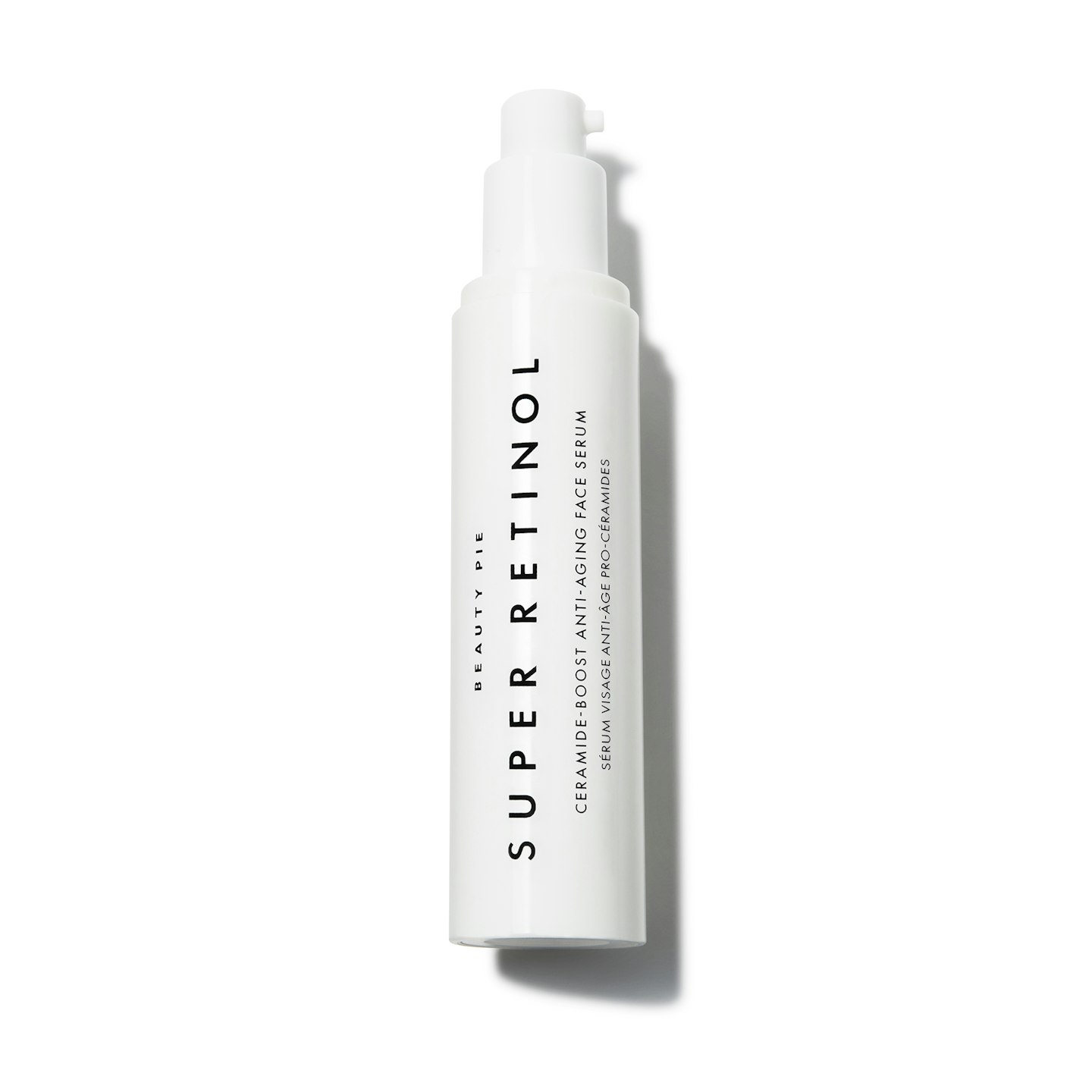 6 of 8
Beauty Pie Super Retinol Ceramide-Boost Anti-Aging face serum, £13.75 for members, £80
With lactic and hyaluronic acid for added hydration as well as a clever retinol hit.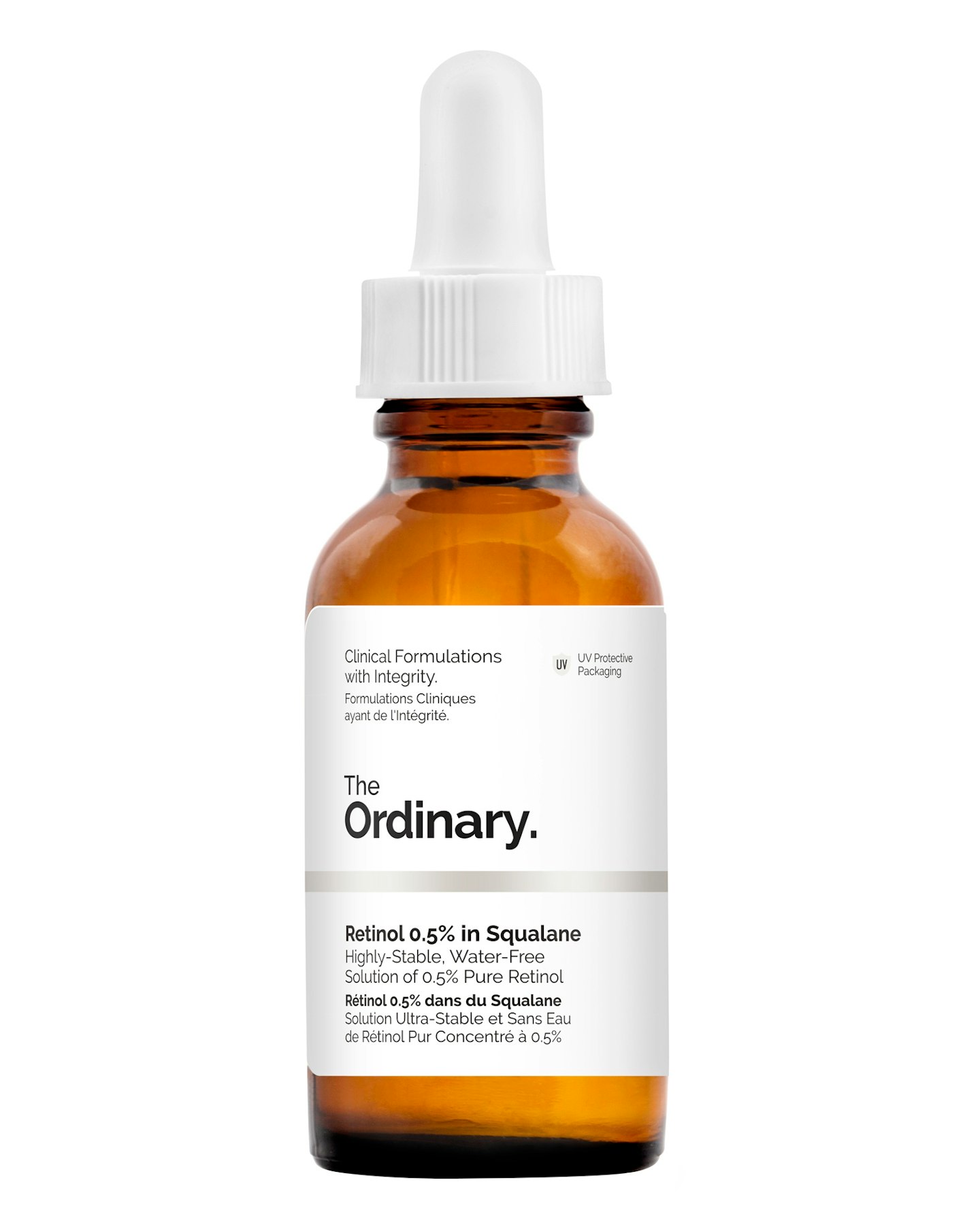 7 of 8
The Ordinary Retinol 0.5% in Squalane, £4.90
A highly stable form of retinol at a very affordable price point. Apply in the evenings after water serums and before heavier products, like moisturiser.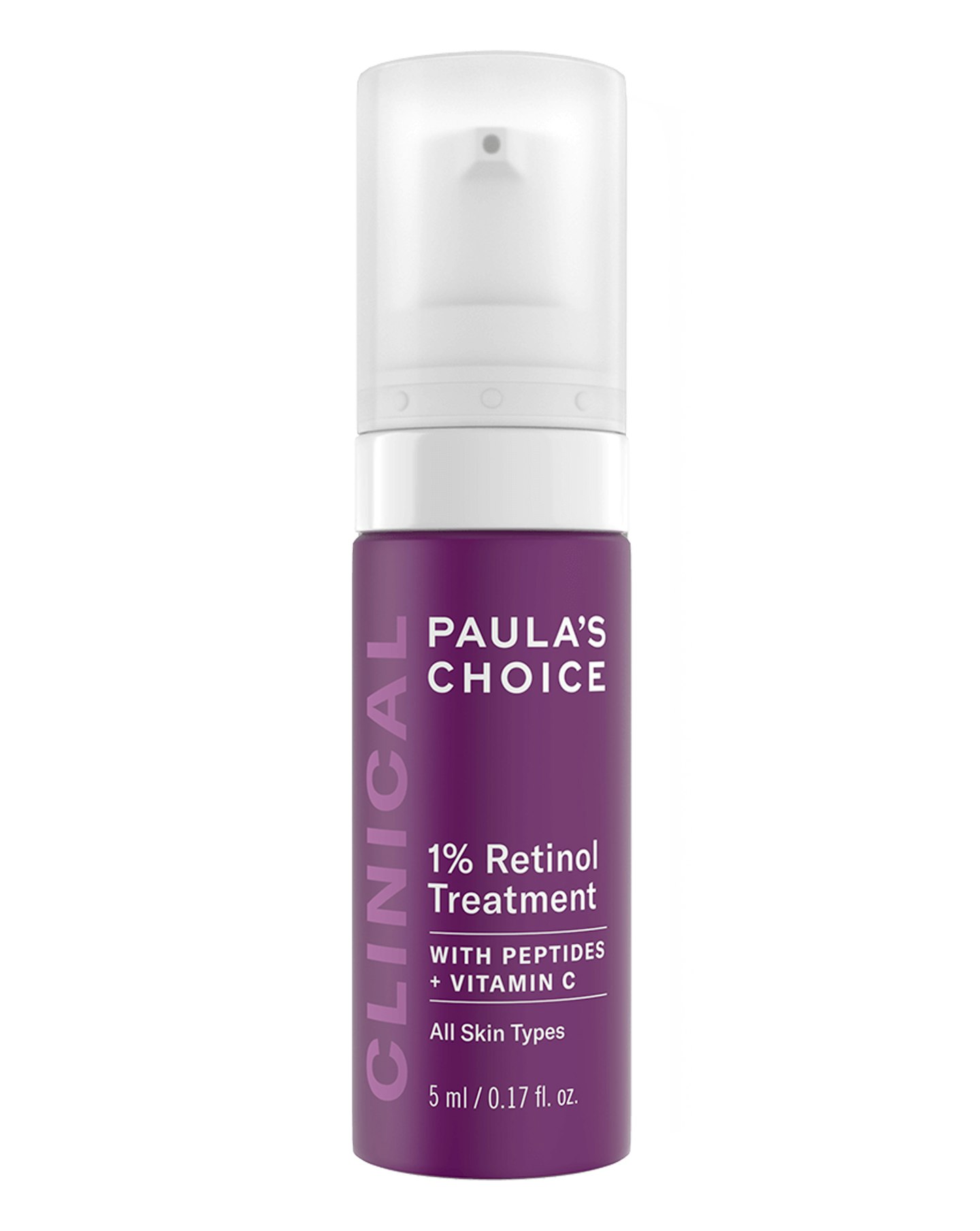 8 of 8
1% Retinol Treatment by Paula's Choice, £53
A lightweight retinol lotion blended with antioxidants and soothing plant extracts to hydrate while softening fine lines and fading dark spots.
What does Retinol do to skin?
Retinoic acid started its days only as acne medication some 40 years ago. Why? 'It increases your cellular turnover and unblocks pores,' says Debbie, 'which equates to less blemishes and fewer possible blockages that acne can develop in.' Fast forward a few years, in which time the derms had noticed the brilliant results this wonder ingredient achieved, and you've got a repackaged anti-aging product available to buy over the counter.
'It's a really intelligent ingredient,' says Debbie, 'when you put it on your skin, it re-educates your skin cells to behave like younger, healthier cells and so that's exactly what they do.' Cue, fresh new skin cells and improved collagen production both of which equal fewer fine lines, even tone, fewer blemishes and plumper, more radiant skin. It's also great for pigmentation thanks to its ability to inhibit melanin production.
What are the side-effects of Retinol?
The main problem with retinol is that it's surrounded by misconceptions: 'A lot of people think they'll suffer from six weeks' worth of really sore, flaky skin but actually it's more a matter that they don't know how and when to use them,' says Debbie. Some irritation does tend to be part and parcel of deciding which formula is for you – the top layers of our skin are quite reactive to retinol – but once it gets into the deeper layers, our skin cells love it.
To avoid irritation, you need to build up skin's tolerance: 'Begin by using it twice a week for 2-3 weeks or every third night,' recommends Debbie, 'and then just shorten the gap between uses.' The aim is to build up to using it every night before bed, so gauge how your skin responds to each use; Debbie recommends reducing how often you're using it if your skin is getting really irritated.
There are also different strengths. As mentioned, retinoic acid is stronger – at around 1-2 per cent – while the highest strength of pure retinol you can buy over the counter is 0.5 per cent: 'Some companies say they have 1 per cent retinol for their over the counter products, but this means it's combined with other ingredients and isn't pure,' points out Debbie, so check the label to see how much you're actually getting. Retinol beginners should start with a low percentage (0.2 or 0.3 per cent strength) to slowly introduce skin to its newfound friend.
And another thing to note? This isn't a product to use during the day - retinol is broken down by the sun which effectively renders it useless. Also, when using retinol ensure you wear an SPF50 come morning.
Can you use Retinoids in summer?
'Yes, you'd be crazy not,' says Bunting in a recent reel she posted on Instagram, 'especially if you have a) acne or b) care about sun damage.' The reasons why? Bunting points out that retinoids are used at night to avoid their breakdown by UV rays and they actually improve skin's ability to defend itself against harmful rays.
Who is Retinol for?
Thanks to its ability to boost our cells' health and the way they work, pretty much anyone can use a retinol: 'I recommend starting from your late teens to avoid pore blockages,' says Debbie, who points out that using it can't do any harm. It's fantastic for those who have recently started to see lines forming and those who already have lots and is brilliant for acne sufferers; whatever your skin type, you'll notice clearer, healthier and more radiant skin.
You do need to persevere though because results don't come overnight: 'You start to see the real benefits in six months,' says Debbie, 'because it changes how skin cells behave from the bottom of the skin, up.' That means awaiting healthier skin cells coming through and giving them time to start behaving differently; it's worth the wait.
Those who should avoid it are anyone pregnant or trying to get pregnant as there aren't enough studies to show how it can affect the foetus.
READ MORE: What Is Niacinamide And Why Is It Good For Treating Acne?
READ MORE: AHAs, BHAs And Beyond: A Beginner's Guide To Liquid Exfoliants