So, you've finally discovered your perfect foundation, congratulations! Now, it's time to hunt down the best foundation brush to give you that sought-after even finish when you apply it. Finding a foundation brush that works with your favourite foundation as well as your skin type is not always easy. What type of brush do you use for liquid foundation? And does applying foundation with a brush make a difference?
From the classic angled brush to those chunky buffing brushes via the cult favourite Beautyblender (which is actually a sponge - keep up if you can), we bring you a fuss-free guide to foundation application, no streaks allowed.
SHOP: Our Pick Of The Best Foundation Brushes
Best Foundation Brushes 2021
1 of 9
Fenty Beauty Full Bodied Brush, £26
Summary: Rihanna created this medium density brush specifically for her Pro Filt'r Soft Matte Longwear Foundation, to ensure a seamless, air-touched finish.Brush details: the dense brush, full of bristles is great for getting a full coverage, even finish. It's best used with a liquid foundation.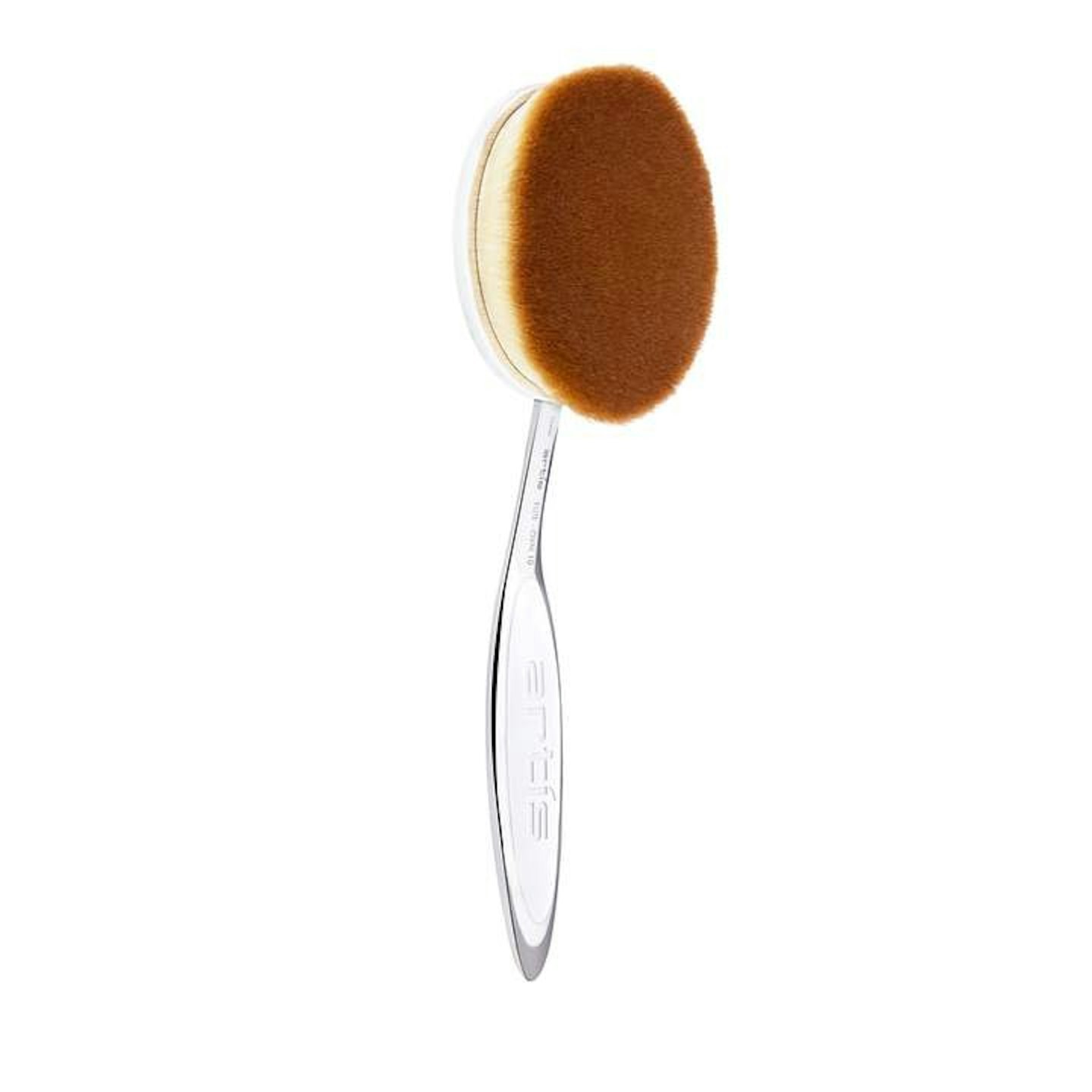 2 of 9
Artis EliteThe Oval 10 brush, £68
Summary: Artis' brushes an investment. Think of them as your classic worn-in leather jacket that never lets you down. They distribute product evenly, blend in seamlessly and will last for years and years – always perfecting your base.Brush details: the oval brush is a sturdy, multi-tasker that can be used to apply foundation, bronzer, moisturizer and fake tan. Use in circular motions to really work the product into the skin.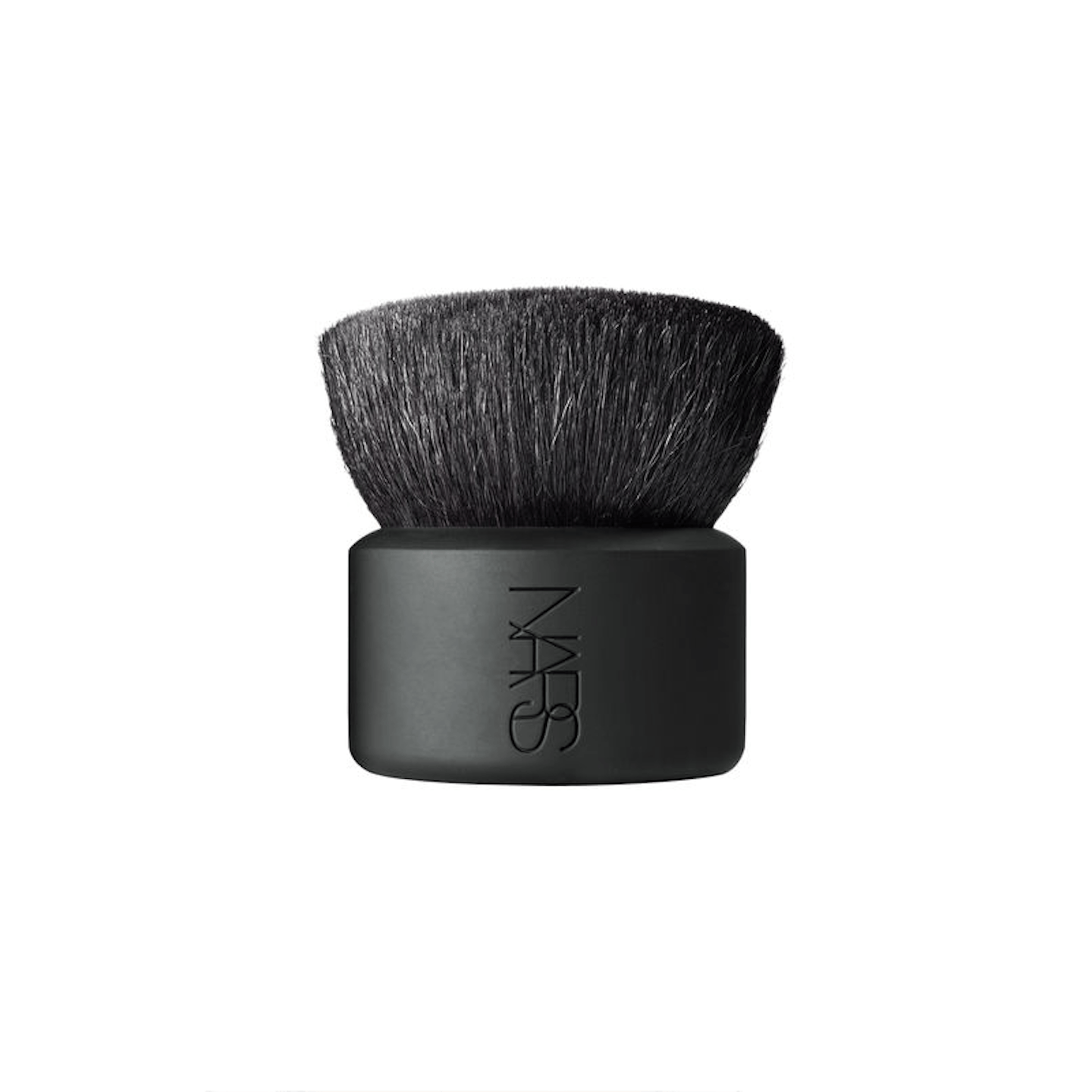 3 of 9
Nars Botan Kabuki Brush, £57
Summary: Ideal for applying loose powder, Nars Kabuki Brush evenly distributes pigment for a natural finish.Brush details: you can identify a kabuki brush by its short, chunky handle and dense bristles. You might have previously used one to apply loose setting powder, blush or bronzer, but if you prefer a mineral or powder foundation formula over liquid, it also allows for easy - and flaw-free - application.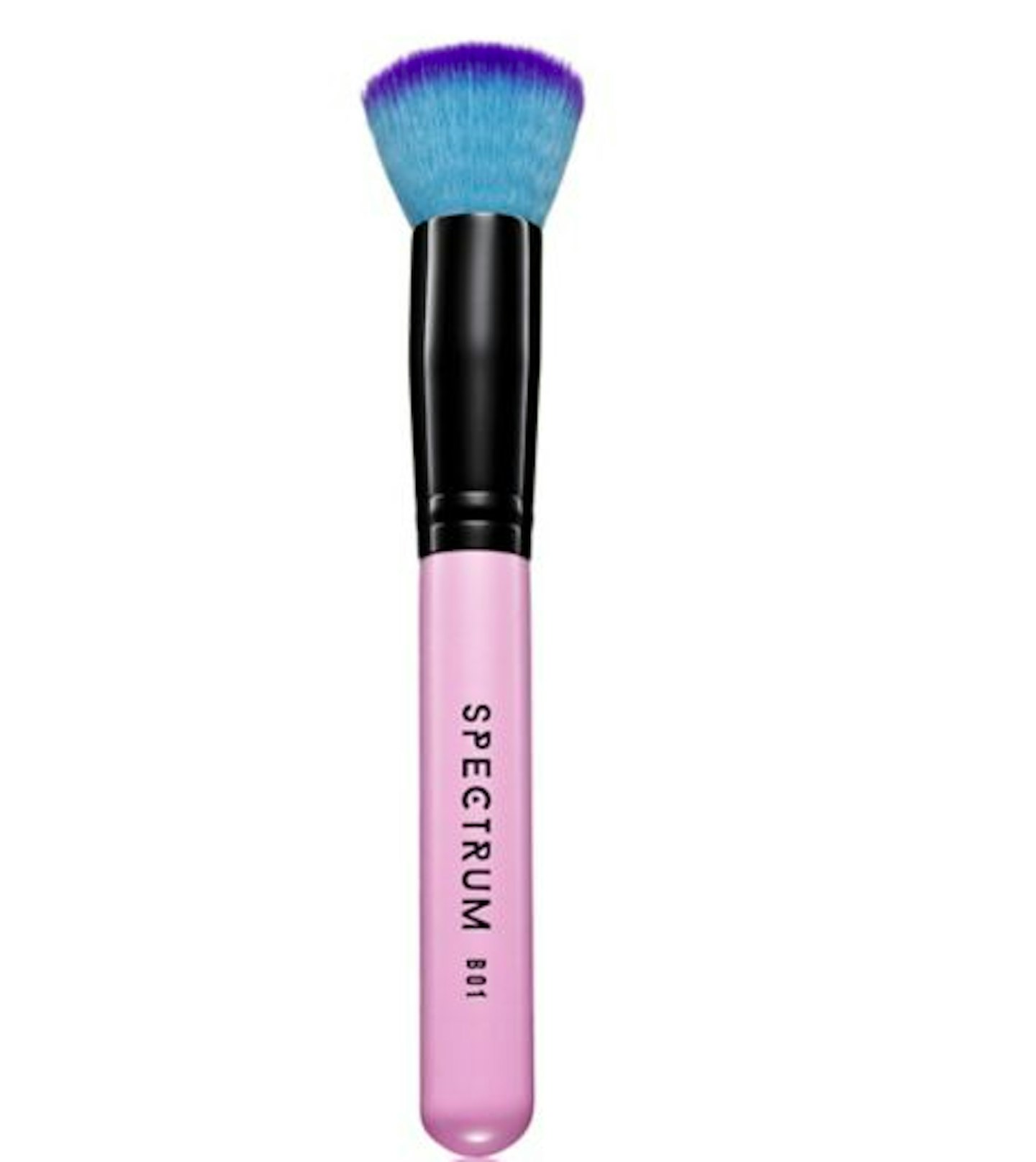 4 of 9
Spectrum B01 Flat Top Buffer Brush, £9
Summary: this brush can be used dry to apply powder products and also buffs out liquid and cream textures easily, creating a lightweight, airbrushed feel.Brush details: A close relation of the stippling brush, a buffing brush has denser, closely packed bristles - because of this, it is perhaps slightly easier to use for beginners.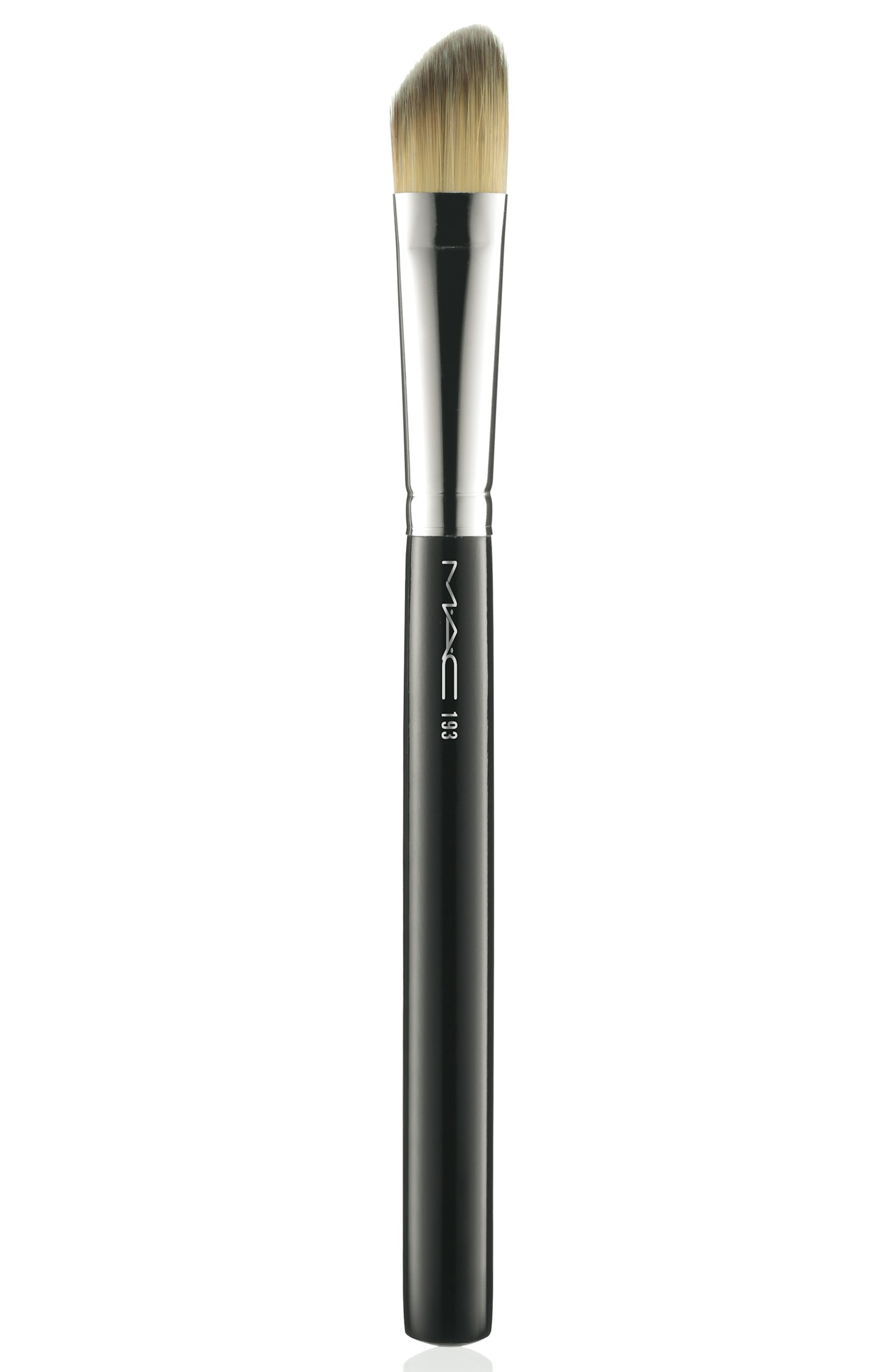 5 of 9
MAC 190 Foundation Brush, £28
Summary: 'The slimline angled brush head allows you to navigate the features of the face, blending easily as you go,' explains MAC Senior Artist, Debbie Finnegan. 'Start your application in the centre of the face and blend outwards as most people need more coverage in the t-zone area and less towards the hairline.'Brush details: the slightly slanted tip of this particular brush type allows for a more precise base application. Best used with liquid foundation.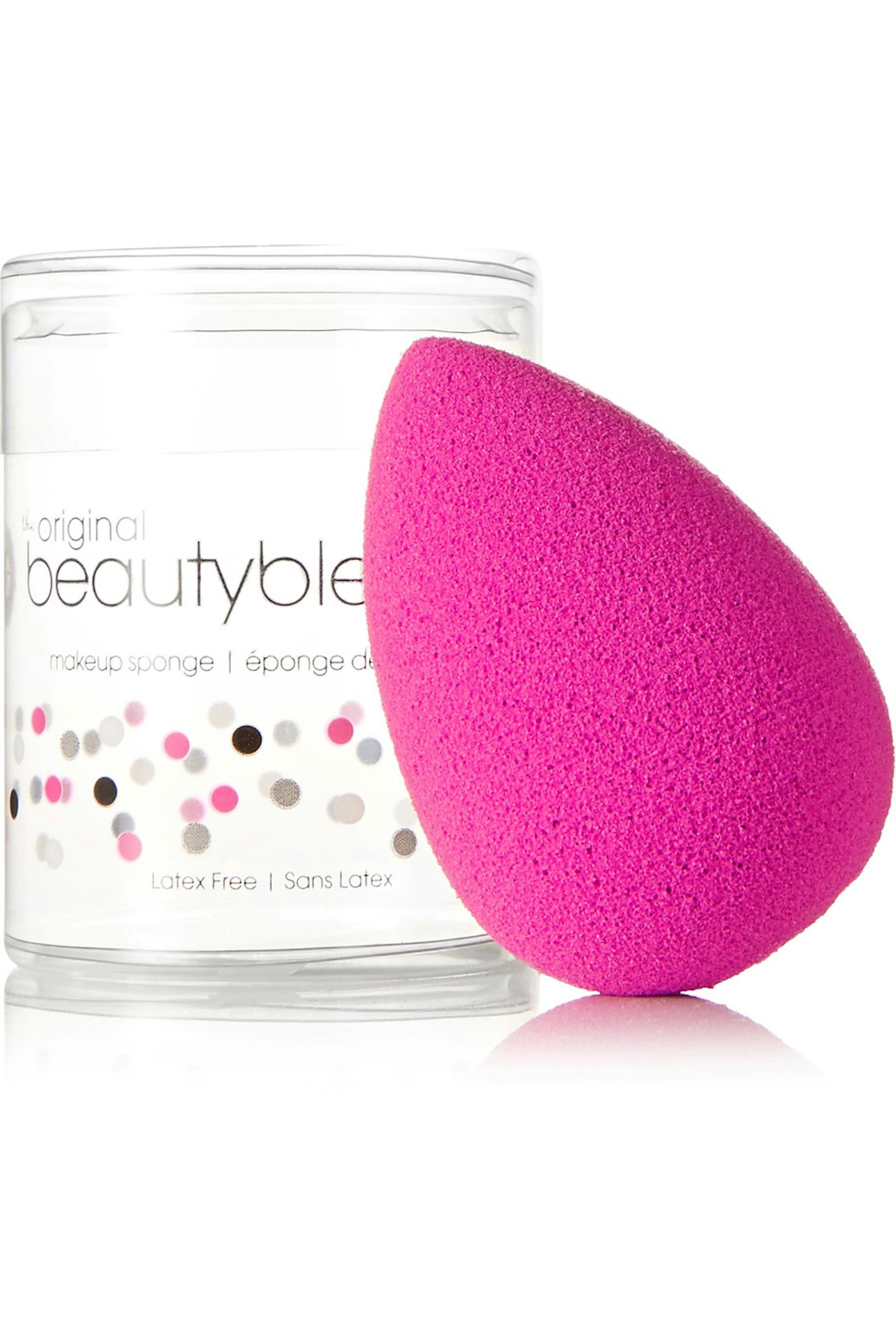 6 of 9
Beautyblender Sponge, £17
Summary: After the Beautyblender became a cult product thanks to blogger recommendations and word of mouth, more and more beauty brands have decided to jump on the bandwagon and bring out their own version of the softly angled foundation sponge. However, we're inclined to believe that the original is still the best.Brush details: Unlike traditional sponges, the Beautyblender's smooth, egg-like shape means that product goes on streak-free. Simply wet the sponge so it fluffs up, squeeze out the excess water before bouncing on your favourite foundation.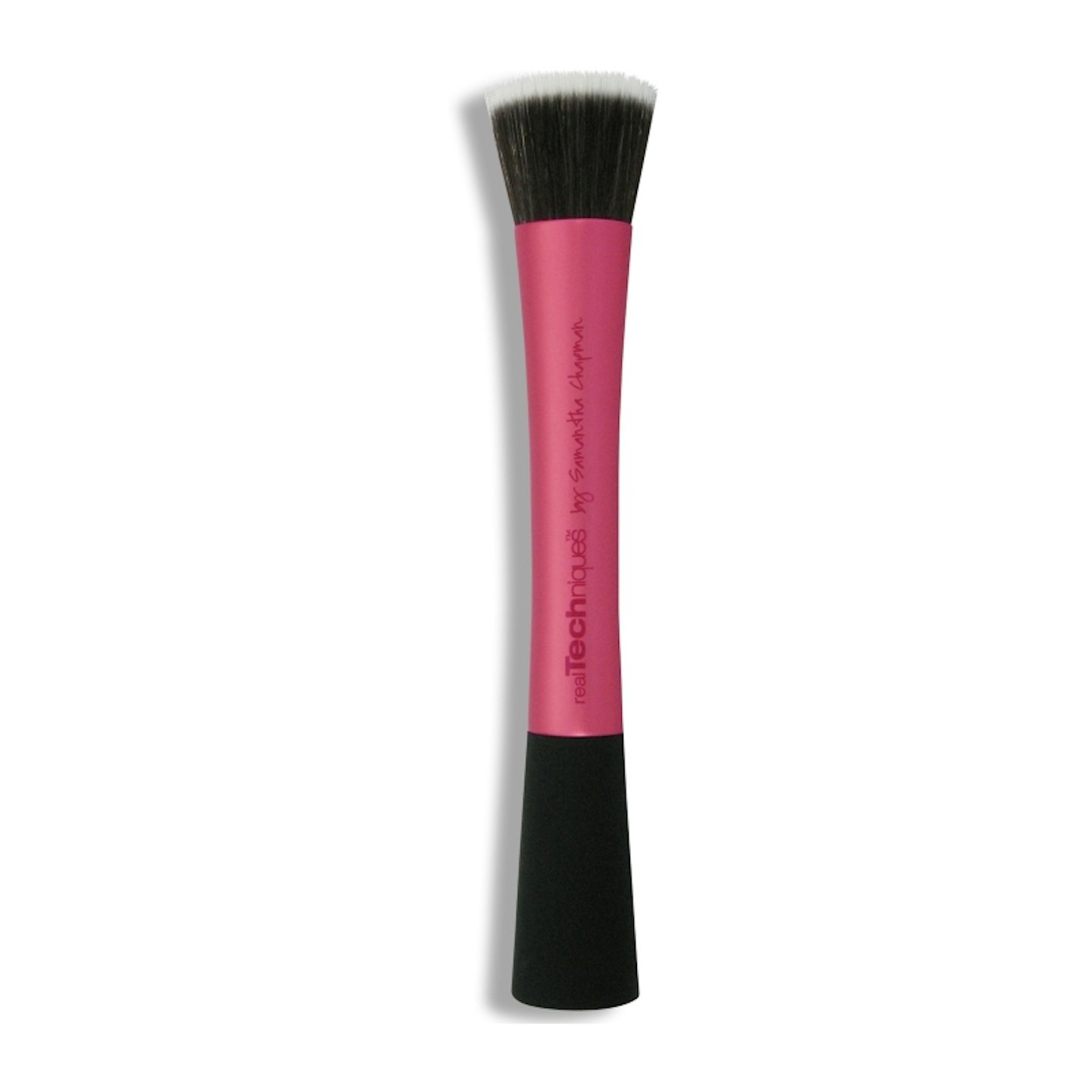 7 of 9
Real Techniques Stippling Brush, £7.99
Summary: with fine, light bristles, this brush helps to distribute liquid foundation evenly. Simply dot product lightly onto the face and blend outwards, swirling in circular motions for a finish that's free of tide marks.Description: a stippling brush will have fine, feathery fibres, usually in a lighter colour towards the top, with thicker, typically darker fibres at the base, and is often blunt ended. Keep your foundation on the lighter ends for a lightweight veil of coverage.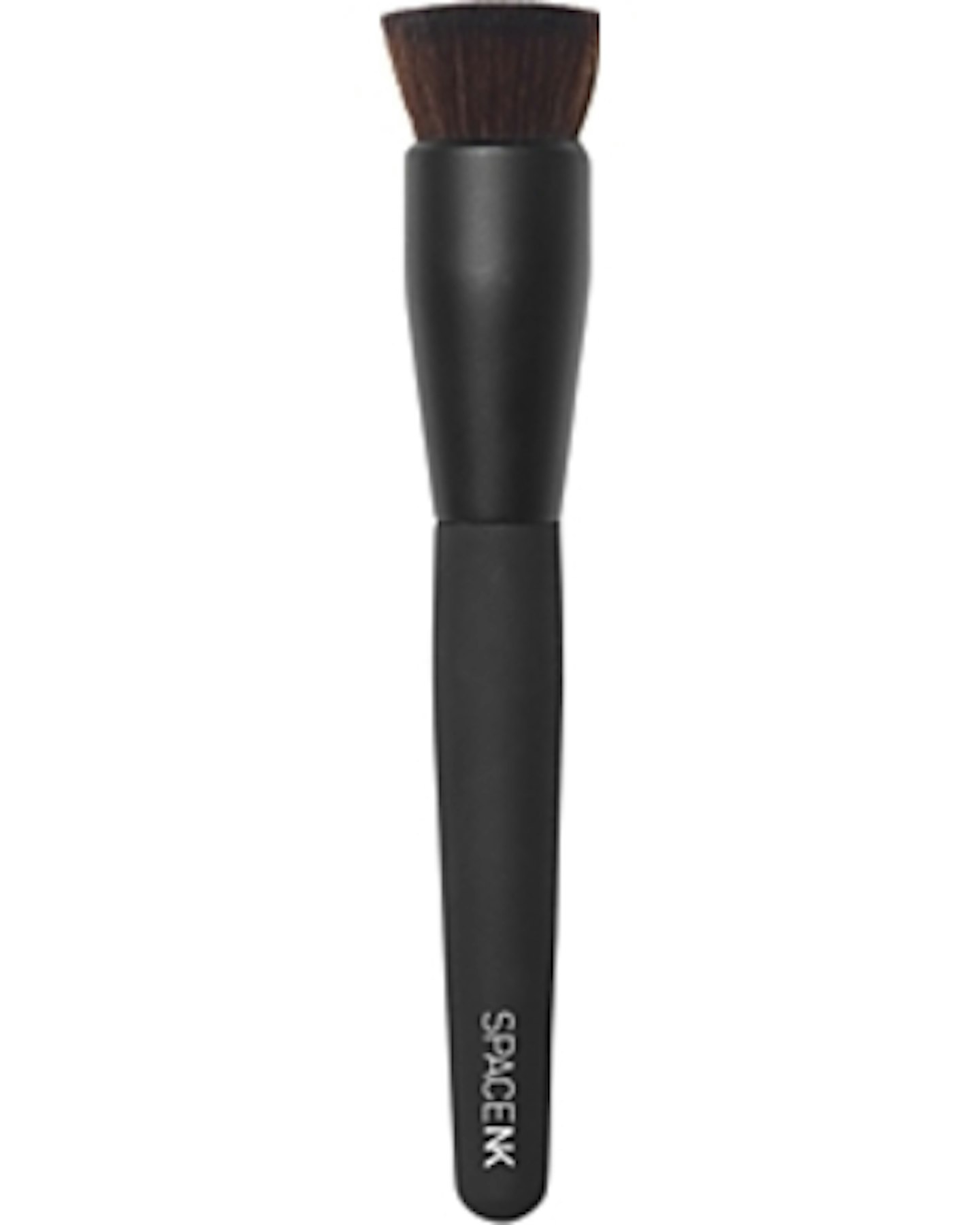 8 of 9
Space NK's 102 Brush, £24
Summary: a multi-tasking brush that will expertly blend foundation as well as blusher. Brush details: Space NK's 102 Brush has been designed with a flat-top to blend and buff your chosen products in seamlessly. Use with liquid foundation, powder foundation and blusher.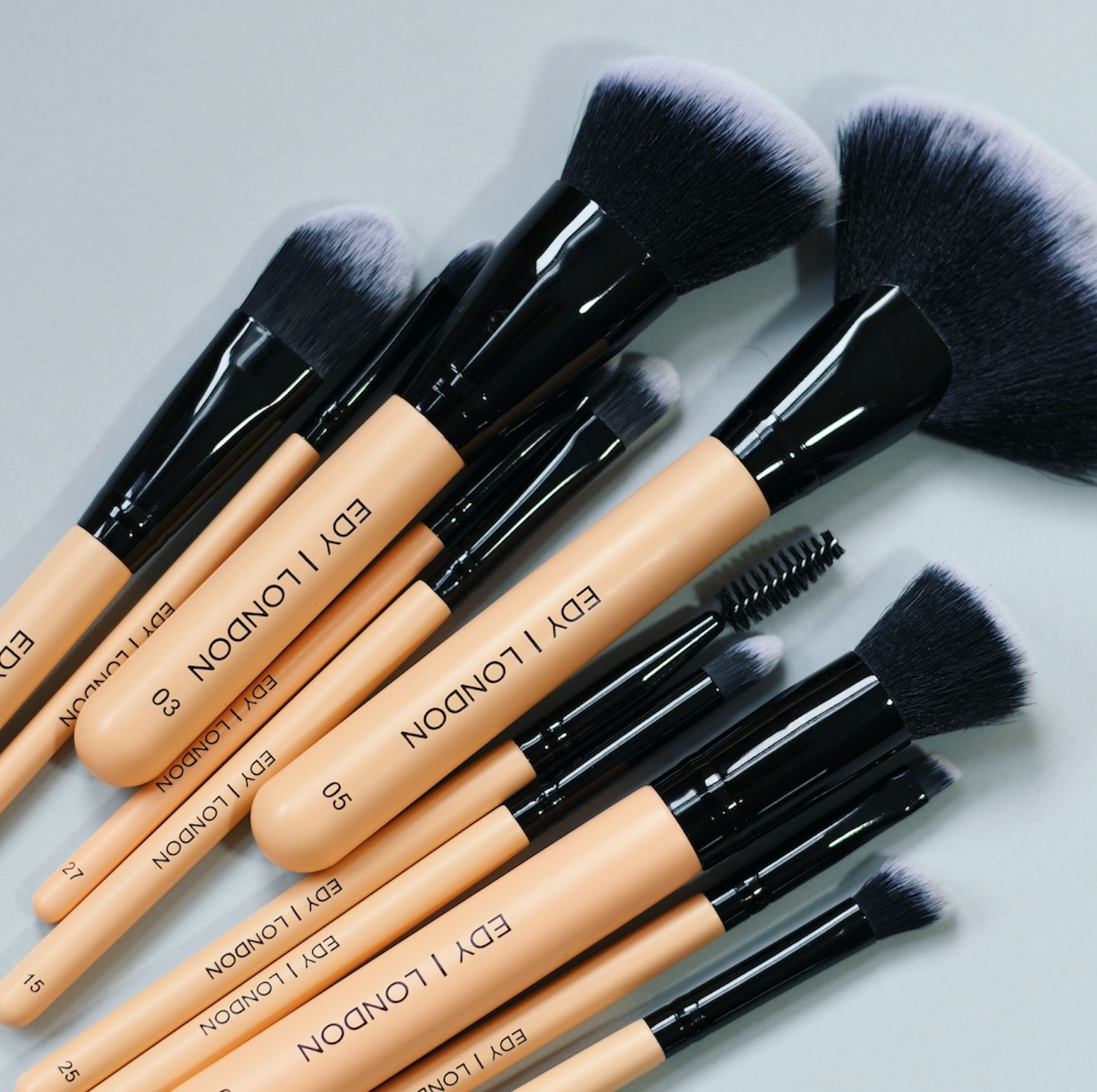 9 of 9
Edy London Ultimate Everything Set 507, £85.99
Summary: When it comes to a fully-fledged make-up brush kit you can't go far wrong with Edy London's latest launch. Edy is best known as one of the top lash technicians in London and boasts a long list of loyal celebrity clients like Sadie Frost, Trinny Woodall and Ellie Goulding. She noticed a gap in the make-up market when it came to good quality, soft and affordable make-up brushes so decided to launch her own line.Brush details: You can buy the brushes individually from £10.99 or as a set for £85.99 (the set includes 11 brushes which makes that price a steal!). There are four colour options to choose from too, meaning if you want to have two sets on the go, especially if you're a pro, it's easy to differentiate between sets.
How To Apply Foundation With A Brush?
'Start with less foundation as you can always add more to get that full coverage,' says make-up artist Mary Phillips. Her top tip? 'Apply your chosen foundation on the back of your hand before taking a big brush to apply it onto your face - this way you'll end up with a smooth, even application.' It's also worth considering your skin type, certain brushes provide full coverage while others create a lightweight veil.
The Best Foundation Brush For Acne-Prone Skin
If you're looking to cover up blemishes and acne (and we're by no means saying that you should) a fuller coverage foundation and a tapered foundation brush are the best tools to use - a tapered foundation brush is precise enough to target specific areas. You can then use a stippling or buffing brush afterwards to lock down a smoother finish, distributing the foundation evenly to ensure that product doesn't gather around uneven areas. Also, look out for foundations that contain skin-loving ingredients for an extra skin boost.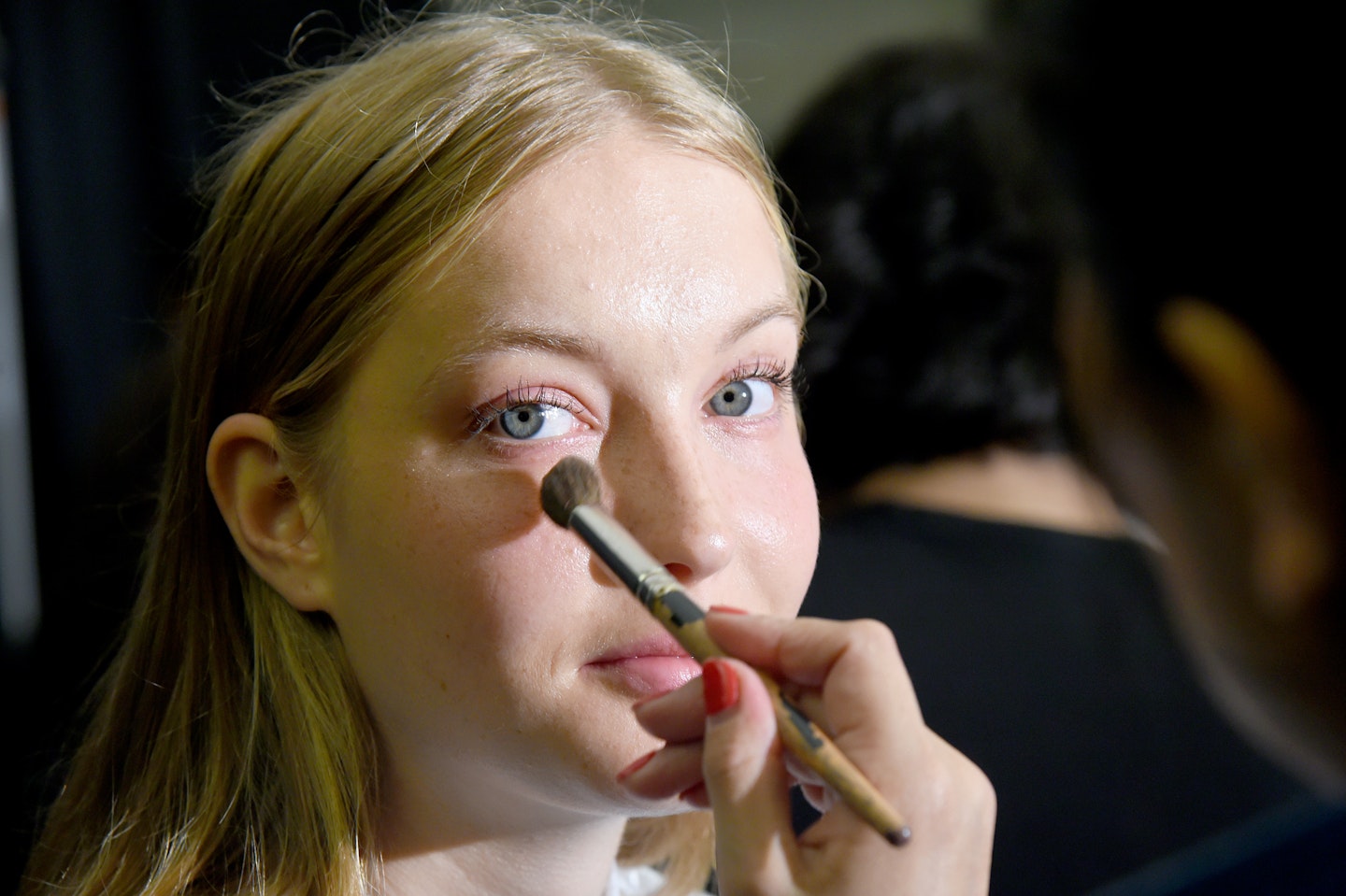 The Best Foundation Brush For Dry Skin
Applying foundation to skin that's prone to dryness involves preparation. Make sure you've worked regular exfoliation into your skincare routine (one or twice a week will certainly suffice - anything more than this and you risk exacerbating the problem further), whether that's with an AHA wash or powder exfoliant. Apply primer to cleansed skin before using a stippling or buffing brush to apply a base from our edit of the best foundations for dry skin.
How To Clean Foundation Brush?
When was the last time you attempted to clean your arsenal of make-up brushes? Ideally you should be doing it once a month if you apply your make-up daily. It doesn't need to be a chore though. Consult our expert guide to brush cleaning for step-by-step advice.
READ MORE: 10 Of The Best High Street Foundations On Par With Luxe Brands
READ MORE: How To Shop For Foundation Online, Including Savvy Shade Matching Services