Investing in a good contour brush will make mastering your makeup looks much, much easier. From flat brushes to angled brushes and round brushes, there are a whole host of brilliant brushes that can perfectly sculpt your cheekbones - it's just a matter of finding the right tool for you.
The technique of contouring has been used by make-up artists for decades, adding shadows to define and enhance facial features. And thanks to the Kardashian sisters it became a famous beauty trend with everyone coveting those chiselled cheekbones. The technique involves applying different shades of bronzer or foundation to enhance the facial structure.
How To Contour Your Face
Using an angled contour brush, start by sculpting under the cheekbones and along the hairline using a bronze contour colour. You can also contour anywhere you want to create extra definition - think down the sides of your nose, along the jawline or blended across the eye sockets.
Remember when you're contouring that for every contour you create, a contrasting highlight will double the impact, so finish your look by highlighting along the cheek and brow bones and down the bridge of the nose for a radiant glow.
While we never discourage a fingertip as a make-up applicator (especially for a soft-focused, natural finish), when it comes to contouring, a precision-angled brush or applicator specifically designed for the job makes things easier.
See Grazia's Beauty Director, Joely Walker's step-by-step guide for contouring here:
Which Contour Brush Should You Use?
Shop our pick of the best contour brushes available on the market, that will up your contour game in no time.
SHOP: The Best Contour Brushes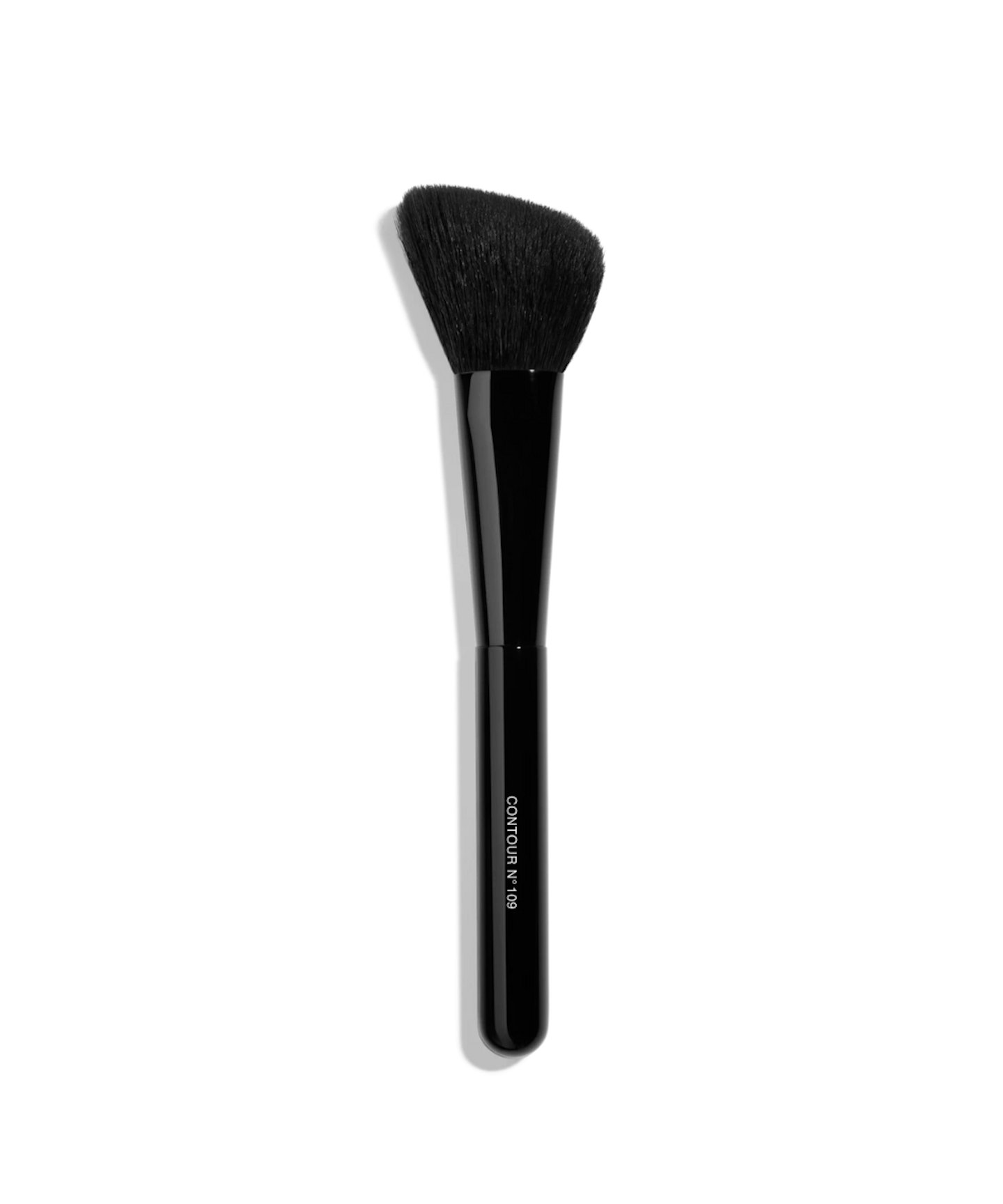 1 of 10
Chanel Pinceau Contour Brush
Chanel brushes give everyone access to makeup artist techniques. Their simple yet functional design makes this a collection of desirable on-the-go accessories and the synthetic bristles are soft and resilient.
How to use: Dust this brush in a powder bronzer and sweep along cheekbones, temples and jawlines, making sure the angle of the brush is always pointing downwards and buff out to avoid hard lines.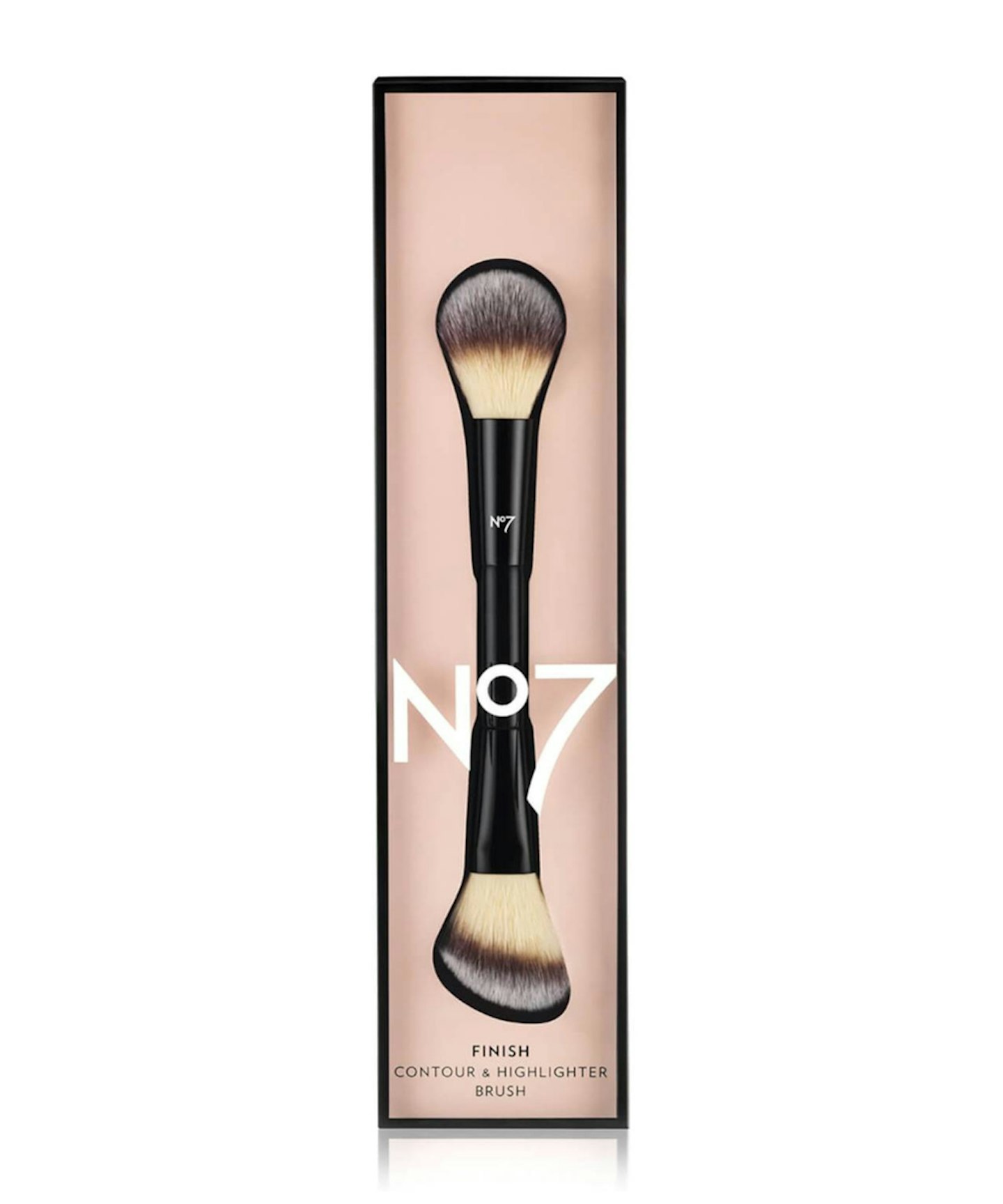 2 of 10
No7 Contour and Highlighter Brush
Double-ended brushes are a must-have tool for sculpting your face. One end is an angled brush to help you add definition, while the other end is rounded, to help you highlight areas of your face.
How to use: Use the rounded end to apply highlighter to the high points of the face and the angled end to apply bronzer where you want to sculpt.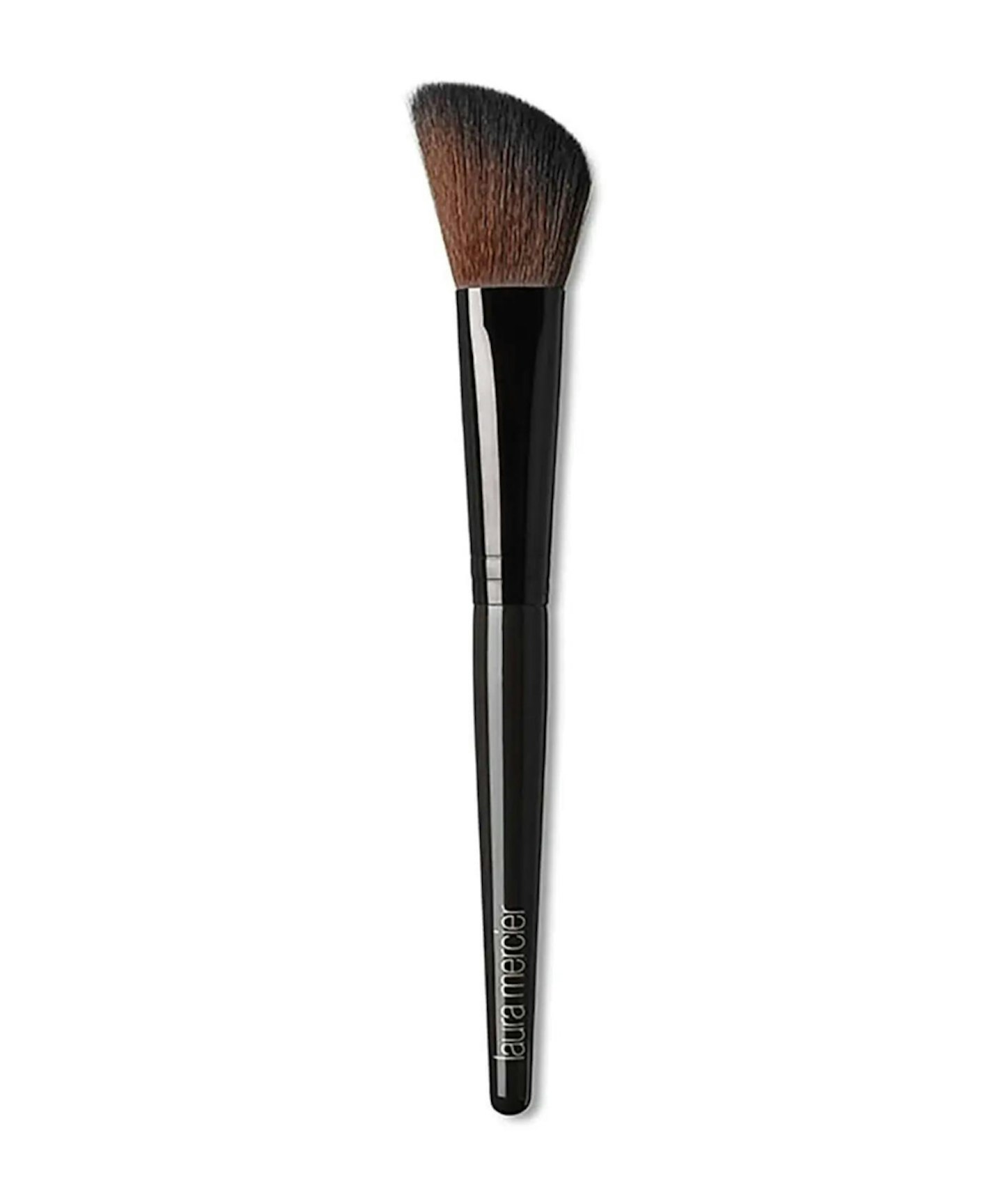 3 of 10
Laura Mercier Angled Cheek Contour Brush
Achieve on-point highlighting and contouring with the Laura Mercier Angled Cheek Contour Brush, a soft-bristled brush that perfectly applies blush and bronzer products to the cheeks and the delineations of the face.
How to use: The rounded, angled slant hugs onto the natural curves of the face for a naturally defined finish. Apply powder products with this brush for the best results.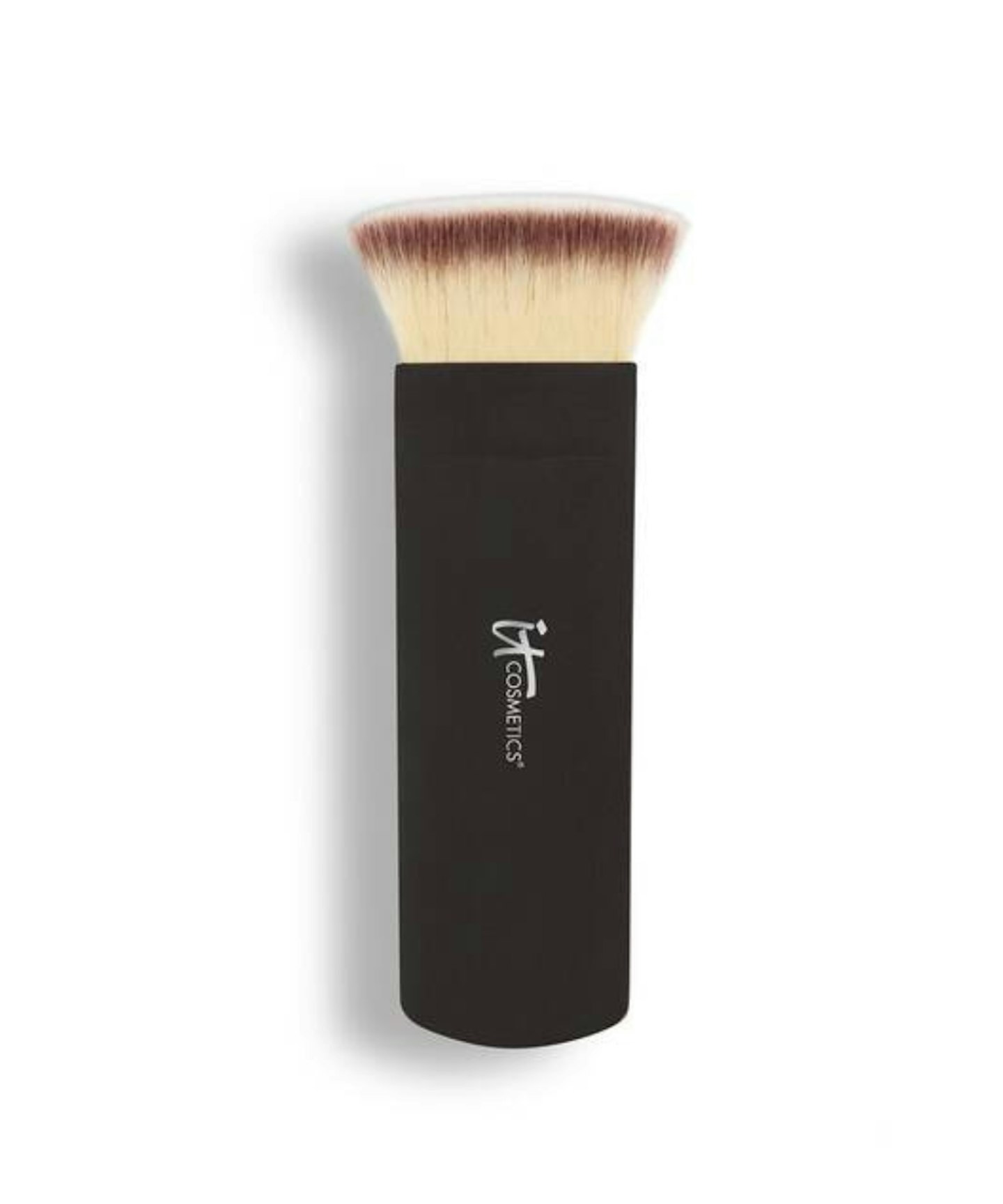 4 of 10
It Cosmetics Heavenly Luxe You Sculpted! Contour & Highlight Brush
A great option for packing on the bronzing powder, this synthetic bristled brush expertly blends and contours - the secret to making contour easy.
How to use: A sleek black handle with the fluffiest synthetic bristles ideal for a contoured look. Simply dust the contour on the parts of the face you want to minimise and sculpt, using a shade slightly darker than your skin tone to create shadows on the face.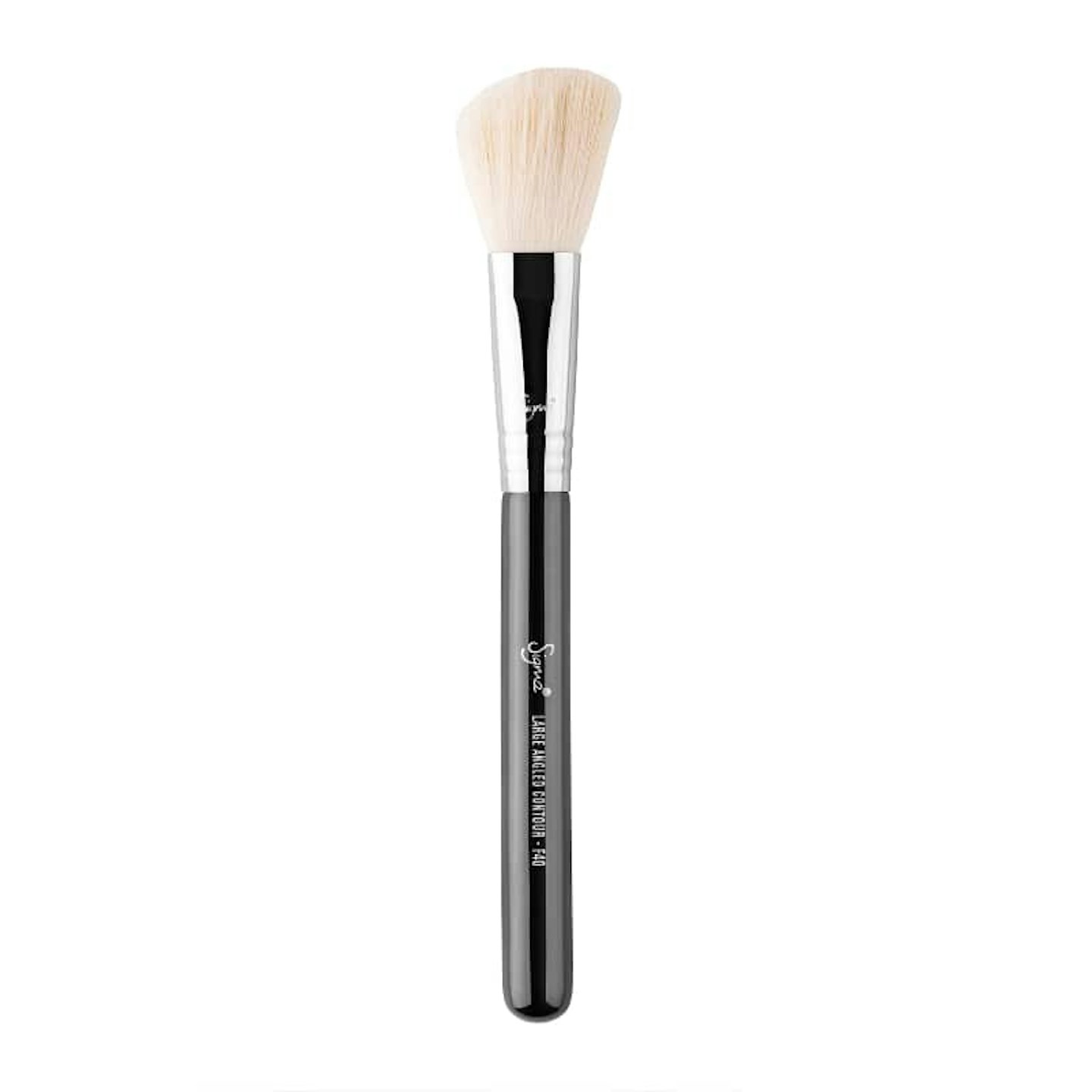 5 of 10
Sigma Large Angled Contour Brush
The F40 Large Angled Contour Brush is perfect for applying and blending powder products into the contours of the face. The shape allows for precise placement of the product.
How to use: Dust on powder blush or bronzer with this fluffy, angled brush. The rounded edges are perfect for diffusing and blending the colour.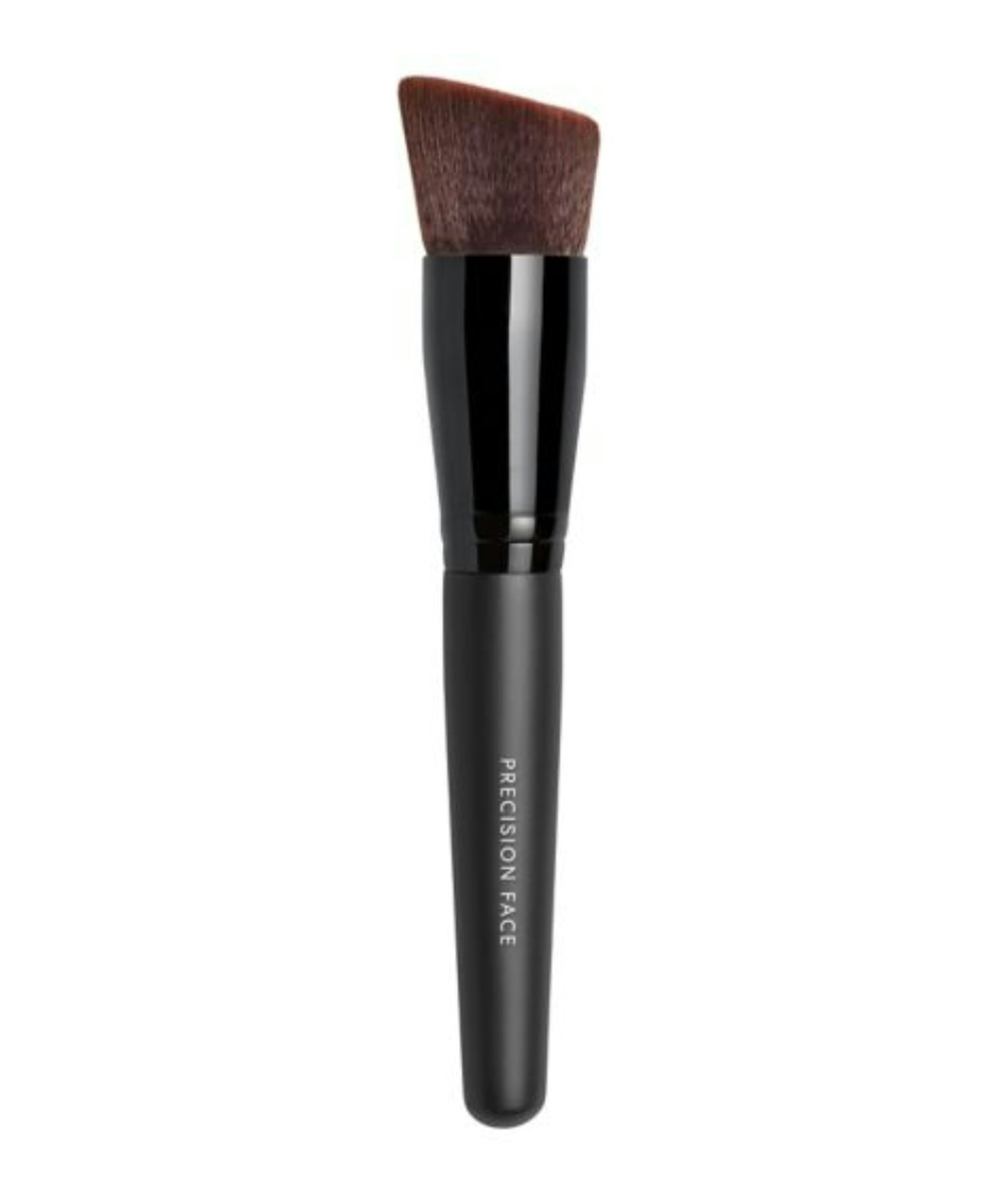 6 of 10
bareMinerals Precision Face Brush
Designed to be a foundation brush, use this for creamy and liquid formulas to contour.
How to use: Silky synthetic bristles are angled to fit the contours of your face, and also doubles up as a foundation brush.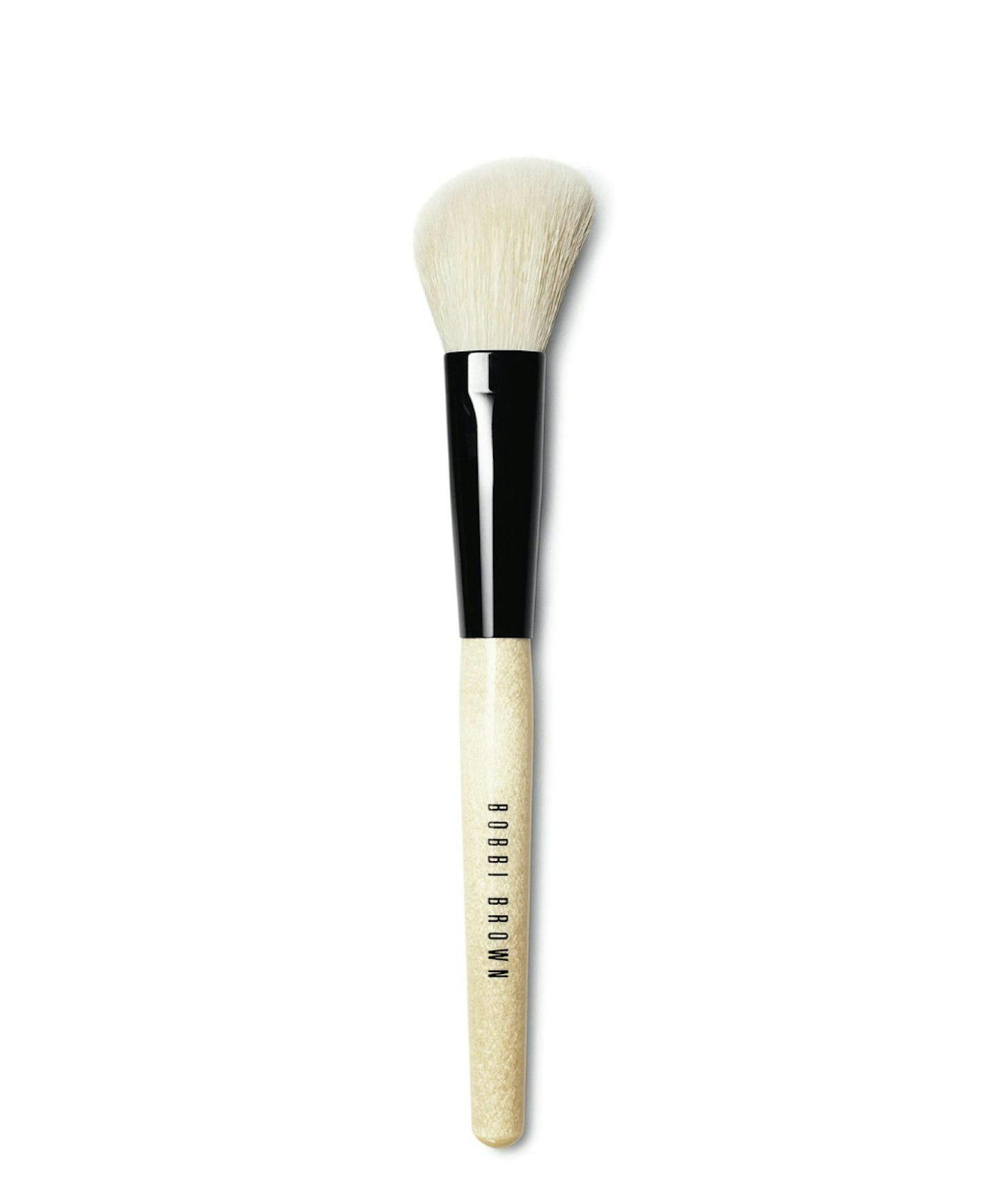 7 of 10
Bobbi Brown Angled Face Brush
A sturdy but soft angled brush that effortlessly buffs in bronzer.
How to use: Coverage meets control - the angle creates a broad, flat edge for all-over application and a tapered edge for more precise application.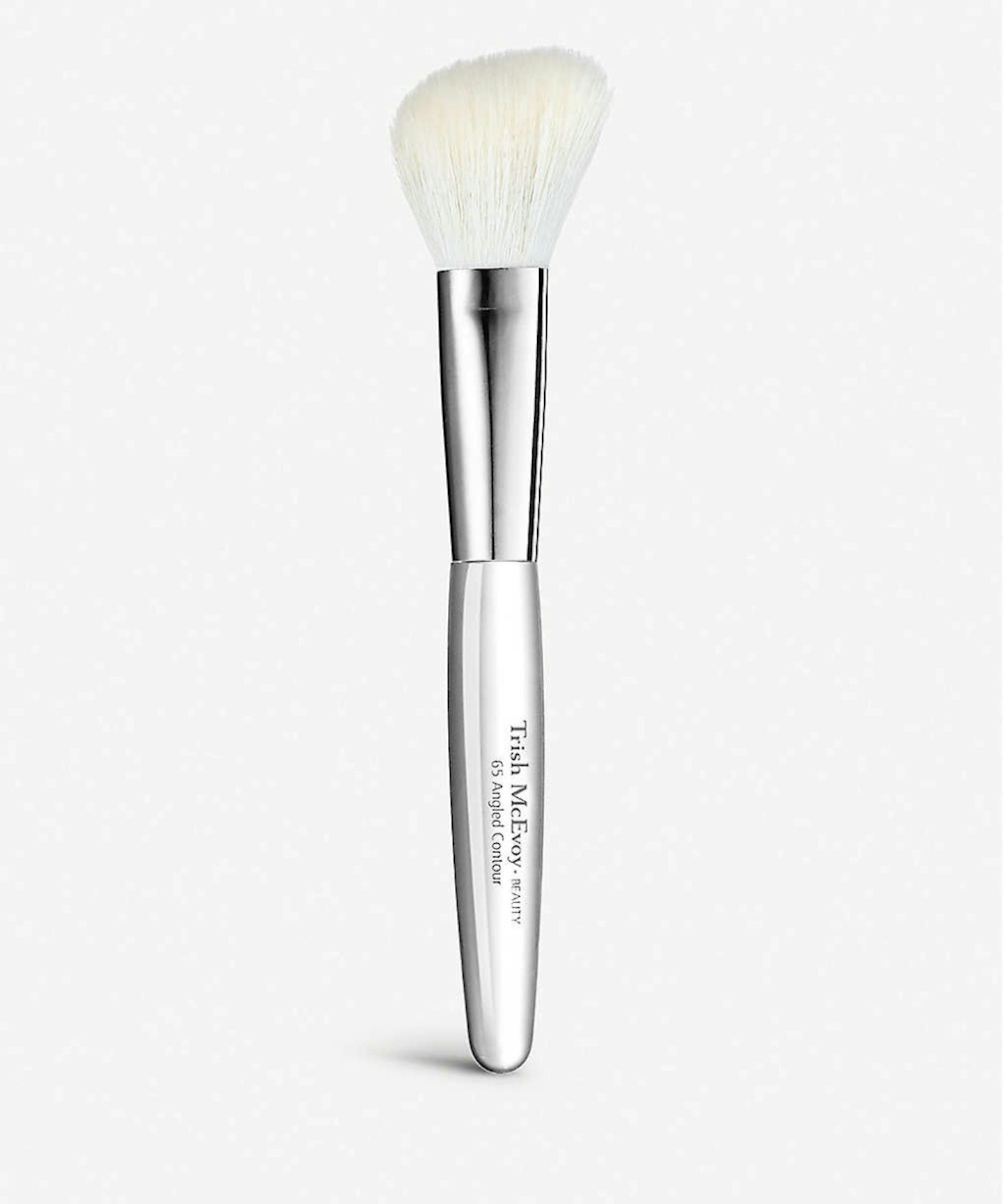 8 of 10
Trish McEvoy Brush 65 Angled Contour Brush
How to use: Big and fluffy, this brush is perfect for a soft-focused more natural contour. The angle is diagonal which helps with expertly placing and blending your contour.
Press the bronzer into the face and apply it in circular motions to diffuse hard lines for effortless sculpting.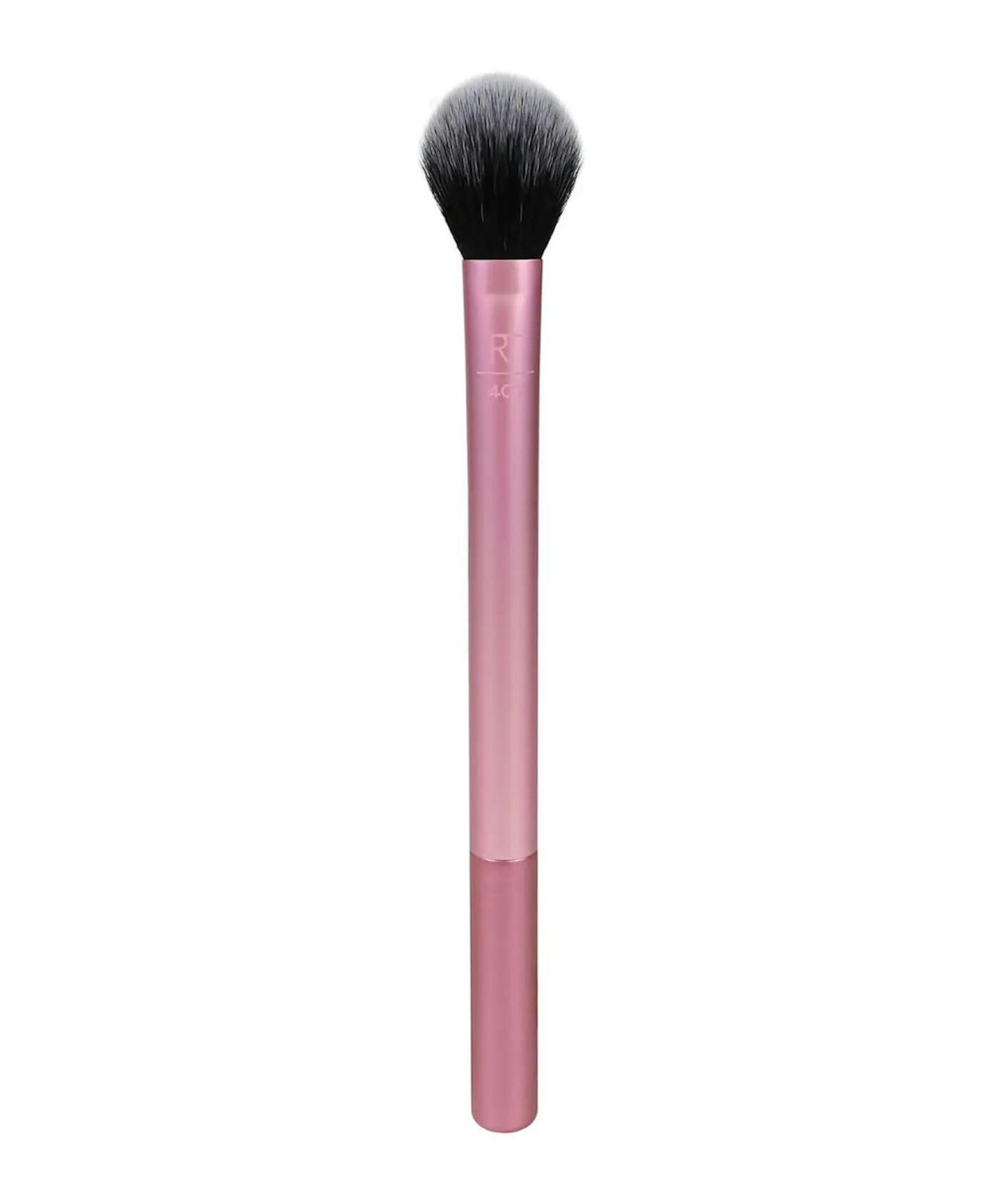 9 of 10
Real Techniques Sculpting Brush
The brush is perfect for accentuating bone structure and enhancing facial features for a contoured, defined look.
How to use: Featuring a wide angle-head and dense bristles, this brush can be used with both powder and liquid formulas.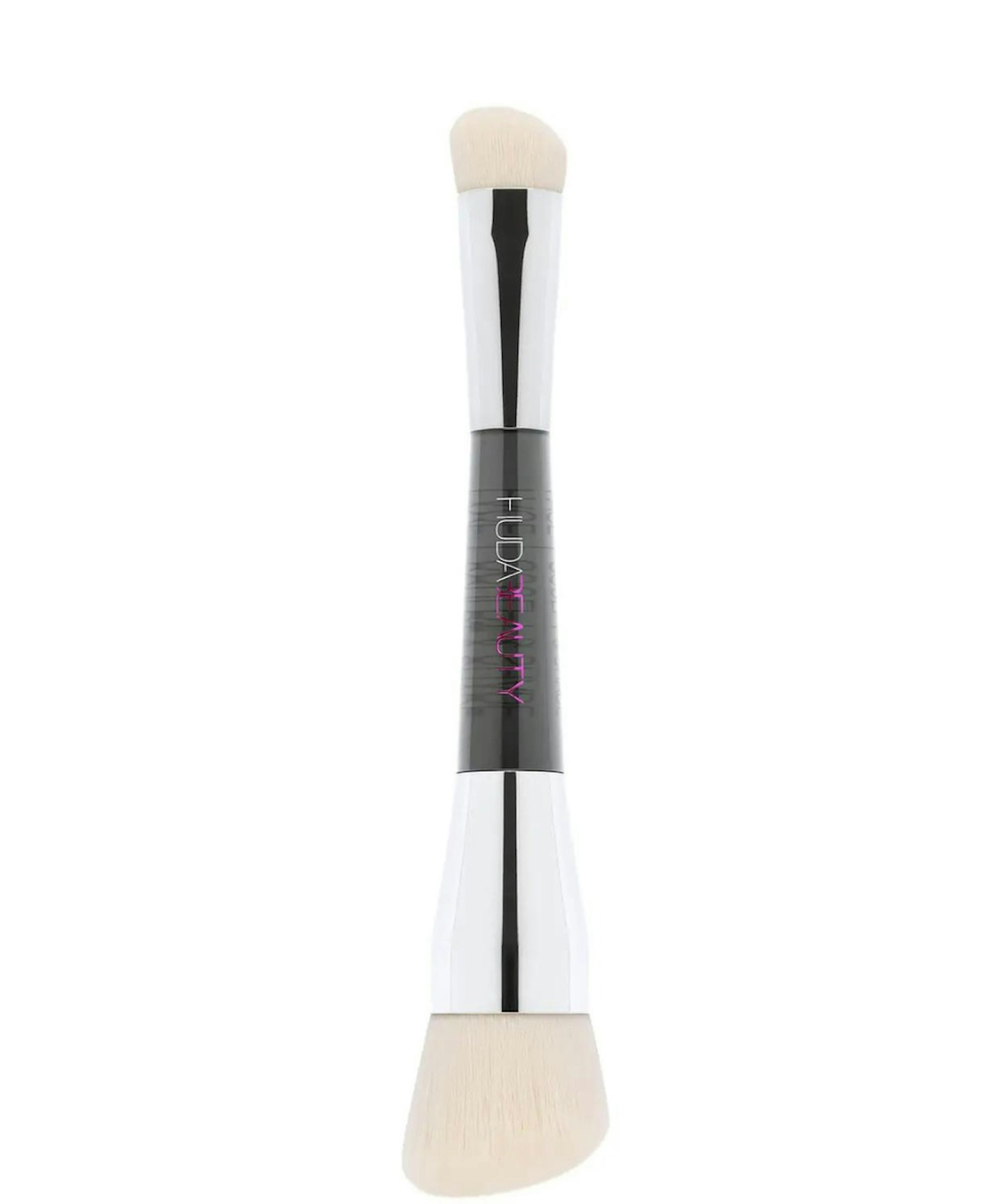 10 of 10
Huda Beauty Dual Ended Contour And Bronze Brush
This Huda Beauty contour and bronzer brush is perfect for those make-up looks that require a little more attention to detail.
How to use: Its brushes are densely packed and specifically designed for optimal product pick-up, making for effortless application.