From hoovers to hair straighteners, where there is a whisper of the word 'Dyson', an admission of game-changing, revolutionary technology is sure to follow. And the Dyson Corrale is no different.
First came the Dyson hair dryer, then the Airwrap Styler. Two products, but a whole lot of innovation (and hype). It's safe to say that hair tools have never been the same since – each product experienced sell-out success on launch and continues to sell in high volumes every year. Beauty insiders have hailed Dyson as 'life-changing' when it comes to hair. Its hair straighteners aim to up that 'life-changing' factor still further. They're cordless, for a start.
In excellent news, this brilliant hair straightener is already in the Black Friday sale, with a massive £100 off the original price. This means you can have flawless hair for less – just in time for party season. Shop the straighteners below and keep scrolling for our honest review of the Corrale.
SHOP: Dyson's Corrale Hair Straightener In The Black Friday Sale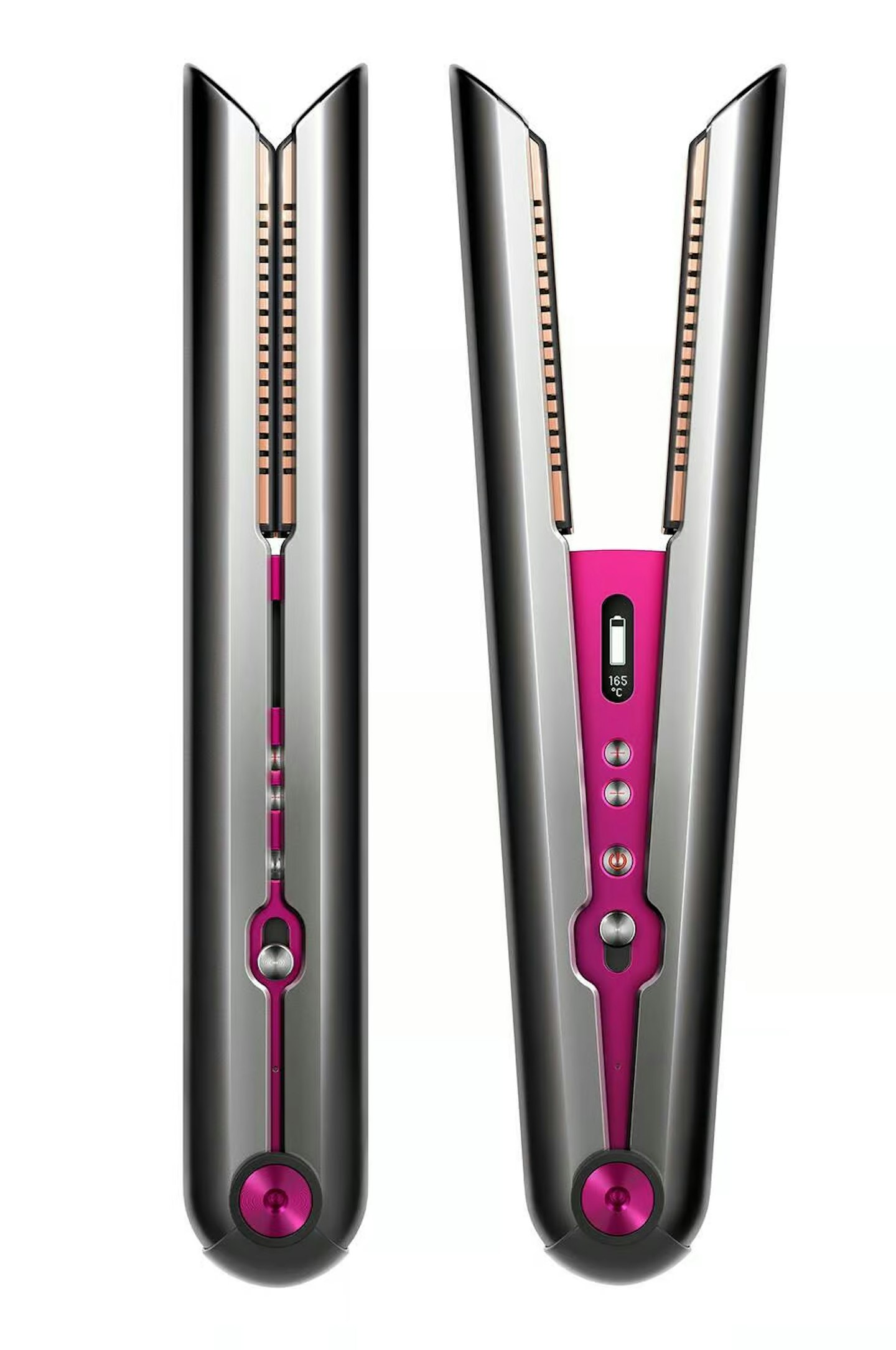 dyson
Description
Want to get your own hands on the Dyson Corrale Hair Straightener? The efficient hair tool comes
Pros
Easy to use with cordless charging and OLED display
Three different temperatures for various styling options
Smooth and sleek straightening
Cons
Can be a big change from other straighteners
Named the Corrale straightener, Dyson's big claim here is that these are the only straighteners to use flexing plates, which the brand says 'gathers hair, delivering enhanced styling with half the damage.' The other main draw? They're cordless. Challenging the lead ghd straighteners, we wanted to see if the Corrale is worth an investment.
So, we put the Dyson hair straighteners to the test, so you don't have to. Wondering if they're really worth the price? Here's what we found.
Review: Is The Dyson Corrale Hair Straightener Worth It?
Tried & tested by Senior Commercial Content Writer, Caitlin Casey:
Now, when I picked these straighteners up for the first time, I will admit, I thought: 'God, aren't these heavy?' But with great weight comes great power, and it's true these are some of the more efficient choices of hair straightener on the market (which explains the price tag, too).
How Do You Use The Dyson Hair Straightener?
Firstly, they're cordless. Now, this may not seem like a huge factor when choosing hair straighteners but the ease of moving around and getting to the back of your head is far more freeing when there's not a long cable hanging around.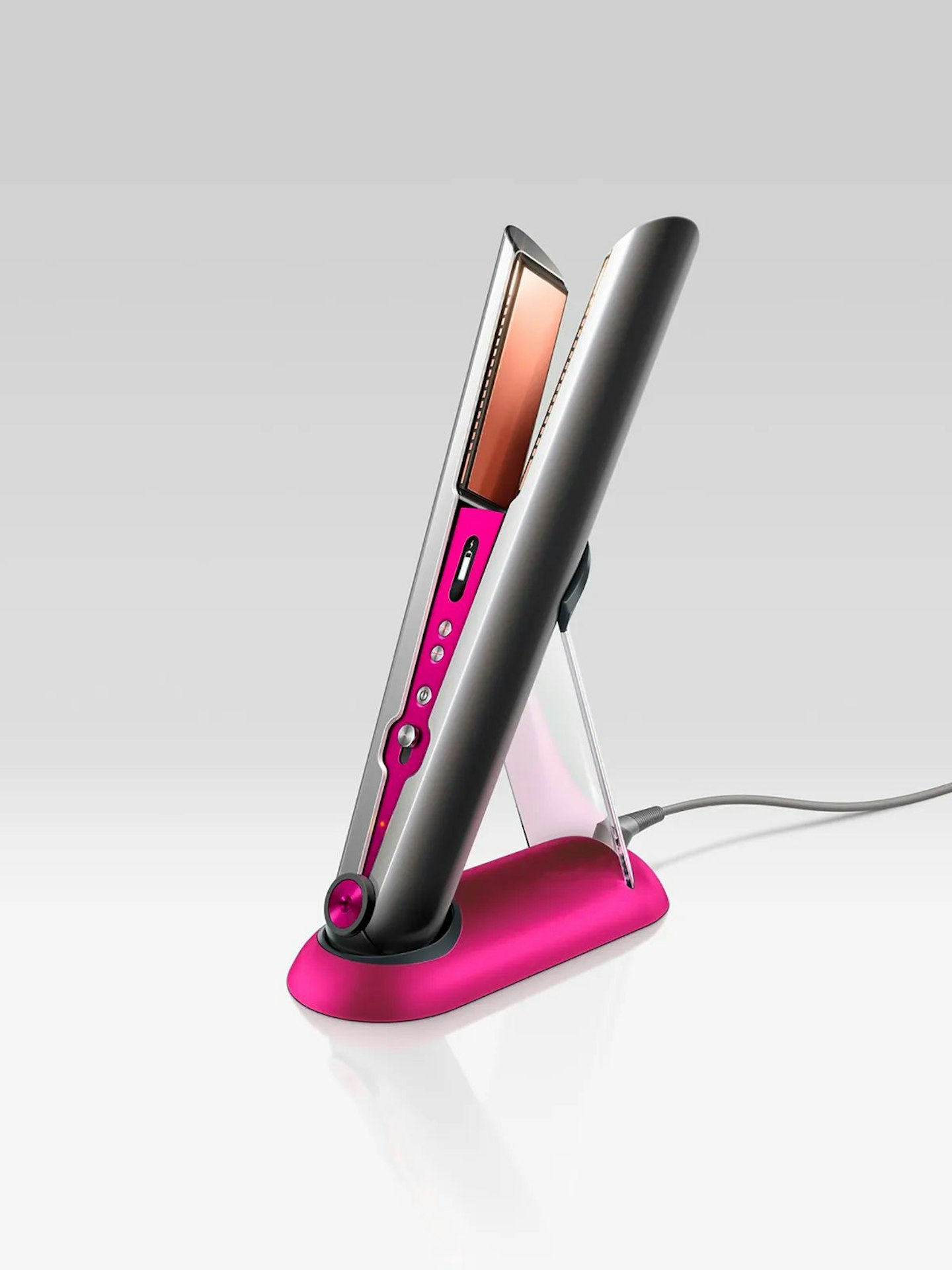 Plus, the Dyson hair straighteners come with a savvy little stand that you can pop your straighteners into, and will automatically charge them for the next time you need to use them - meaning no frantically grabbing batteries or putting them on for a last-minute charge when you just need to get going. This handy stand also means no annoying carpet burn which we can all admit we've done once in our lives in a rush.
Does The Dyson Hair Straightener Work?
So, the design and system of the hair straightener are extremely efficient, but the real question comes with the heat and power of the styling tool. When it comes down to it, what we really want to know is: does it actually straighten very well? And the answer is, well, of course, it does.
I will admit that it is a little more awkward to get used to because the plates of the hair straighteners move and bend alongside your hair so it seems like you need to push it down harder to get the full effect of straightening. This is for good reason, though, because the straighteners are designed so they don't put as much heat damage directly onto the hair follicles, leaving some room for your hair to breathe. The results? Hair that's smooth and sleek but not as fried as other leading heat tools.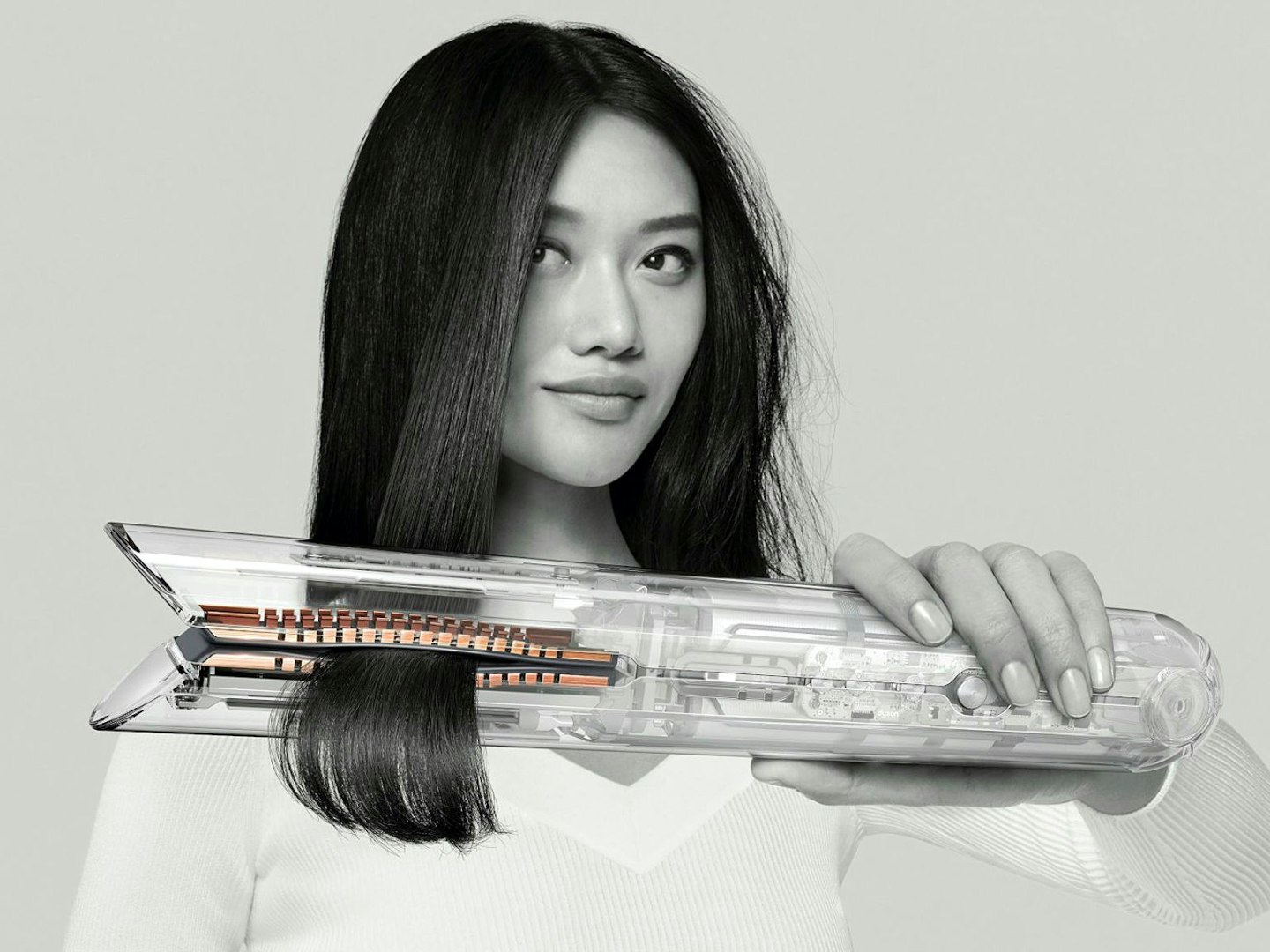 Other small features you might bypass if you don't look closely are the OLED screen to view battery levels and adjust the temperature (165°C, 185°C and 210°C) - perhaps an unnecessary techy addition but it does look particularly aesthetically pleasing. You can also switch it to 'flight mode' - who knew there would be one for a straightener? - as well as having a universal voltage so you can keep your hair smooth even on travels and trips.
Summary: Dyson Hair Straightener Review
Overall? This is a very nifty hair tool that may have been overseen by its Dyson siblings in the Airwrap and hairdryer but no less it's a product that is just as good in its own right. With clever technological features and options for different hair types, it's a great choice for everyday styling and has the reviews to back it up. A worthwhile investment of a straightener, if you ask me.
What's different about Dyson's Corrale hair straighteners?
Most straighteners have flat plates, which apply heat and tension to the thickest part of your hair. In recent years, we've seen hair straightening brushes come out of the woodwork and make an impact, but the traditional choices come with the classic plates. Dyson says it has done extensive testing and found that over time, this excessive heat can cause a reduction in hair strength, gloss and colour.
In contrast, the Corrale straighteners boast a manganese copper alloy plate, featuring a mix of six different metals to give more flexibility, strength and thermal conduction. They're also designed to reduce static.
Dyson explains: 'As the plates adapt to the hair, they apply tension more evenly and stop strands splaying. This greater control allows outstanding styles to be created with less reliance on heat, reducing damage by 50%.'
Are Dyson's Corrale hair straighteners fully cordless?
Yes, although you can use them with a cord, too, if you'd prefer. The straighteners are powered by a lithium-ion battery, which allows for 30 minutes of completely cordless use and fully recharges in 70 minutes, making them perfect for travelling and using on the go.
The Corrale also has a flight mode feature, which means you can pack in your hand luggage without worrying about whether or not they're adhering to air travel regulations.
How much are the Dyson Corrale hair straighteners?
The straighteners are £399.99, making them more expensive than the Supersonic hair dryer (£299) but cheaper than the Airwrap Styler (£449.99). And given that they don't just straighten – you can create curls, waves and flicks, too – you do get a lot of bang for your buck. In the Black Friday sale right now, there's £100 off the Corrale so you can get them for just £299.99
How many heat settings do the Dyson Corrale hair straighteners have?
There are three precise heat settings – 165°C (330°F), 185°C (365°F) and 210°C (410°F).
This means you can alter the settings to suit your hair type.