If you've got reams of presents for the kids in your life to tick off your gift list this festive season, worry not; here is your in-depth guide to finding the best Christmas gifts for kids. We've spent most of the year testing and trialling the best kids' toys, game-changing gifts and some seriously cool stocking fillers. So, we are full of in-depth festive knowledge that will have you named the 'cool grown-up' by all the little people in your life. And whilst Christmas isn't about presents, let's be honest, everyone wants to be the one to give the best gift.
The under-13s, after all, go in for Christmas in a big way. Remember all those hours you spent painstakingly circling gift ideas in the Argos catalogue? These days, kids probably do the same thing but, you know, using iPads or something. These kids have probably been eyeing up the best Christmas toyssince last year's Boxing Day so this article can get you ahead of the game.
The Best Christmas Gifts For Kids At A Glance:
Editor's Choice: Children's Christmas Stand Play Frame, £129.99 on Zara
Best Outdoorsy Gifts For Kids: The Den Kit Company Forest Den Kit, £65 on John Lewis
Best Popular Kids Gifts: Cookeez Makery Baked Treatz Oven Playset, £39.99 on John Lewis**
Best Edible Gift For Kids:** My First Fortnum's Christmas Hamper, £250 on Fortnum & Mason
Best Stocking Filler Gift For Kids: Kids' Christmas Bubble Toy, £7.99 on Zara
Whether you're buying for little ones of your own or an assortment of siblings, nieces, nephews and godchildren from newborns to pre-teens, our extensive guide to best Christmas gifts for kids has you covered. Scroll on to find a range of fun, creative gifts that'll have their faces lighting up on Christmas Day - and we have really done our research; we know these are good gifts.
Happy shopping!
SHOP: The Best Christmas Gifts For Kids 2023
Editor's Choice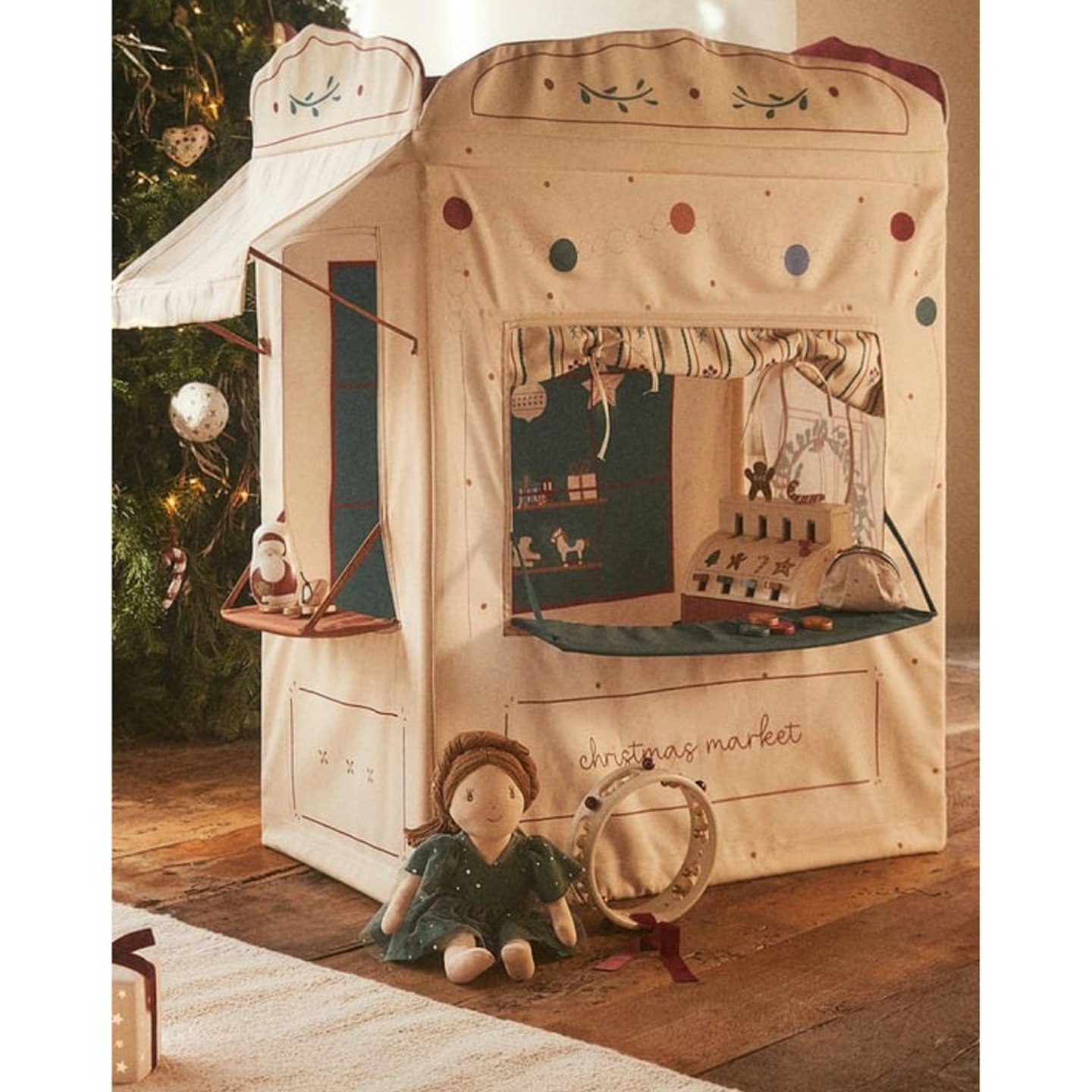 Credit: Zara
Description
Nothing beats a Christmas market. But now, thanks to Zara, you can gift this show-stopping
Best edible gift for kids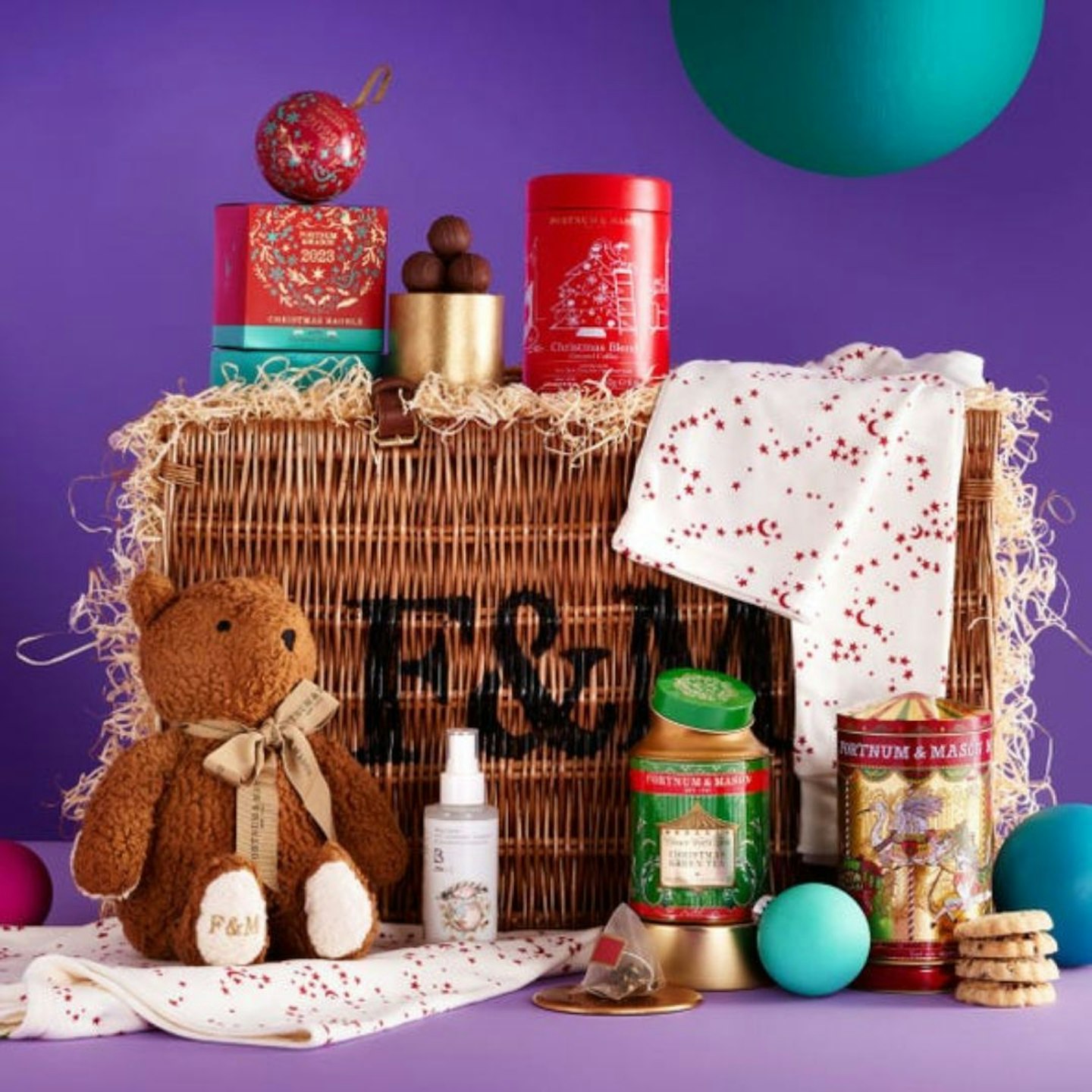 Credit: Fortnum & Mason
Description
Inside this hamper, you'll find a selection of treasures that promise to create cherished
Best gadget gift for kids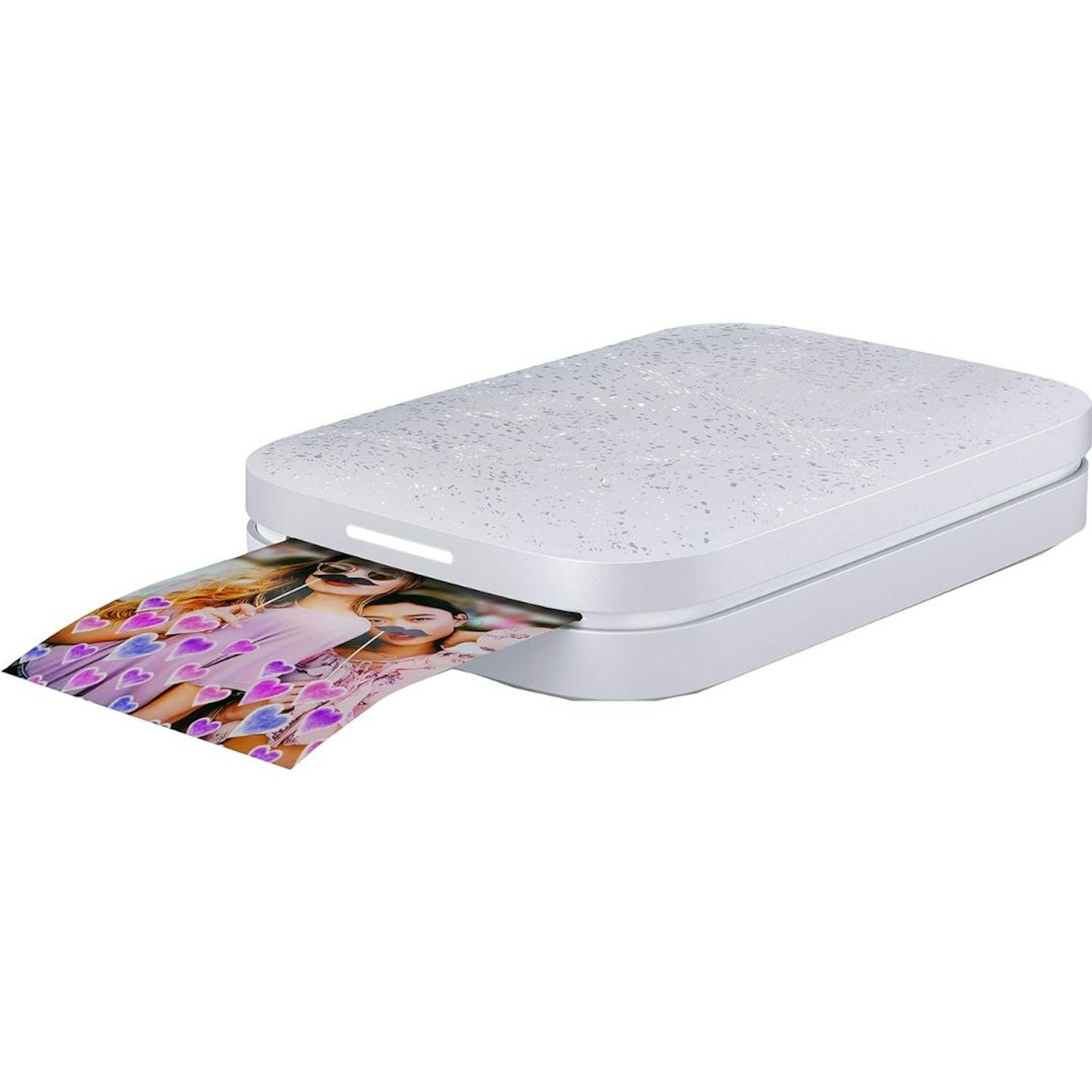 Credit: Amazon
Description
Gone are the days when you and all of your friends have to cramp into a photobooth to try and get
Best skincare gift for kids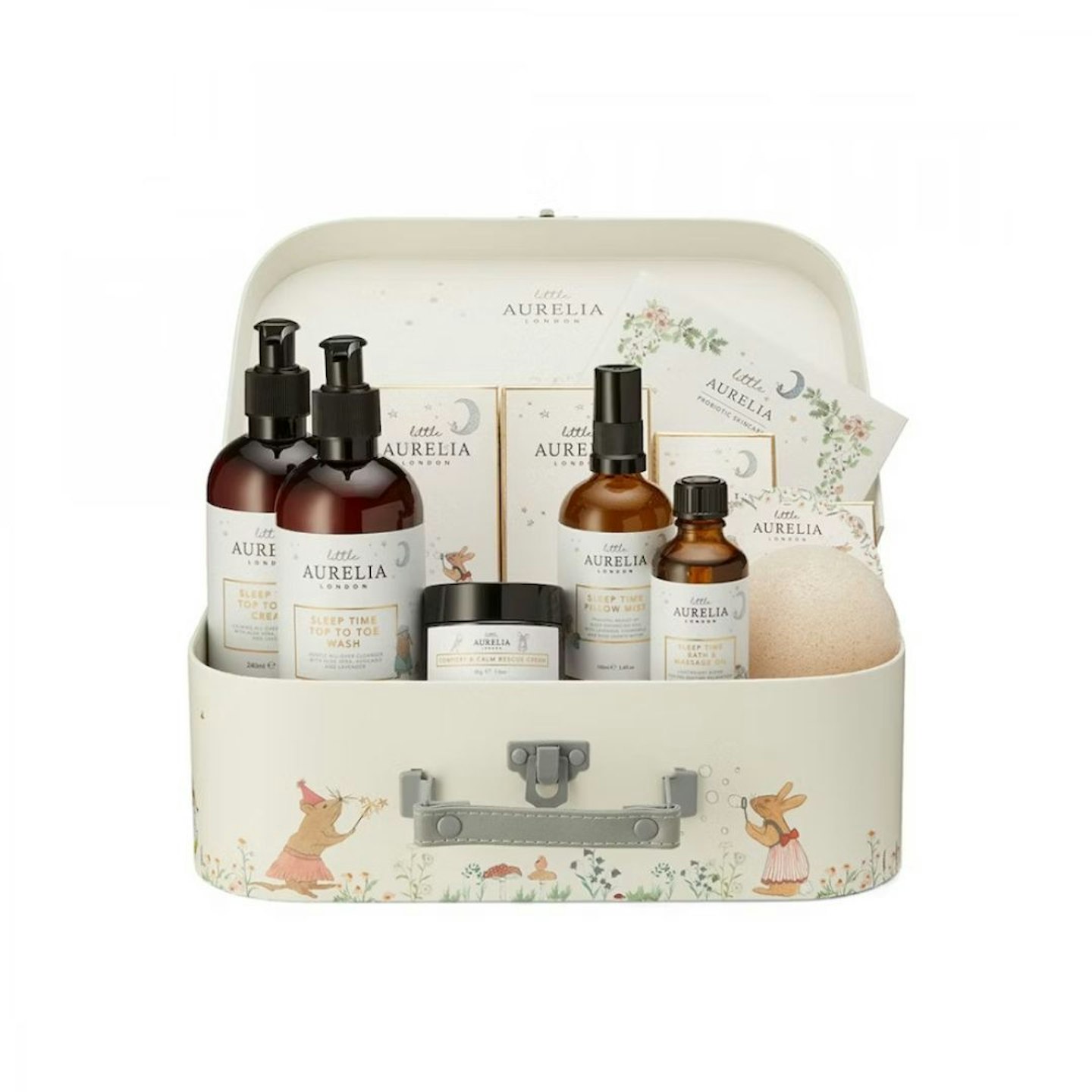 Credit: Aurelia London
Description
Featuring the full range of Little Aurelia skincare products AND the limited edition Sleep Time
Best scooter gift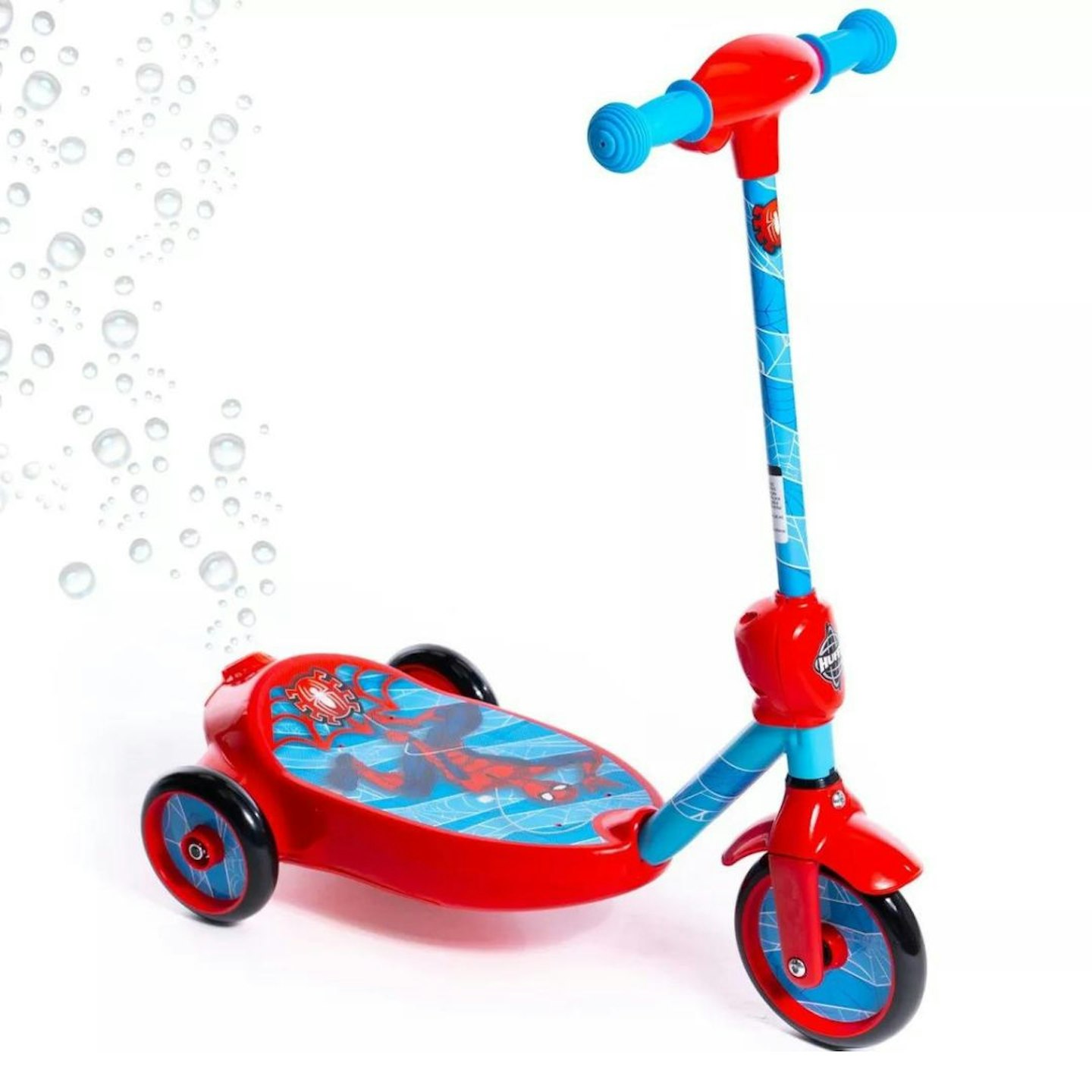 Credit: Halfords
Description
A 6v electric scooter and integral bubble machine, it's the scooter that kids' dreams are made of.
Best stocking filler gift for kids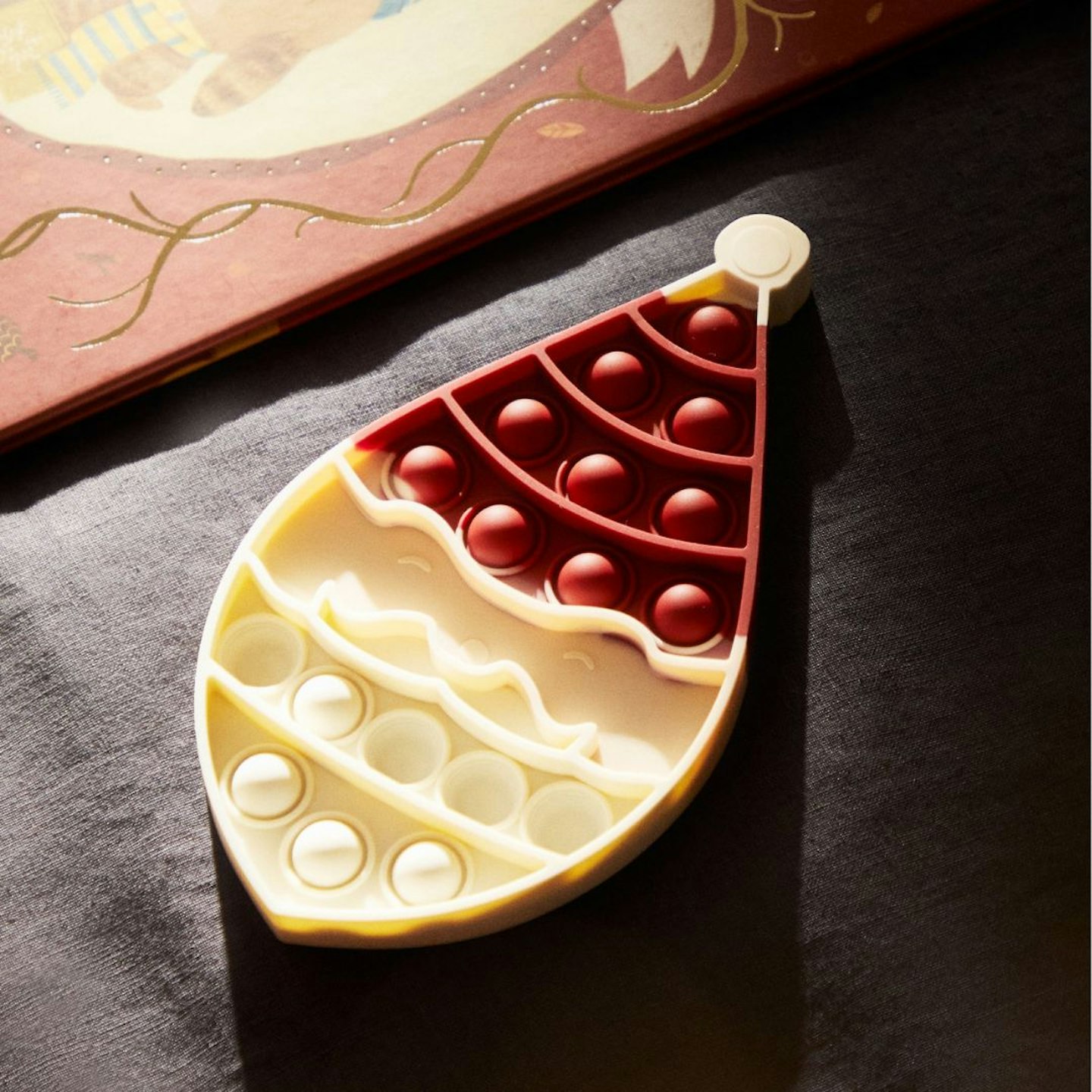 Credit: Zara
Description
Fidget poppers not only make a fantastic stocking filler but are also a great tool for helping
Most popular kids gift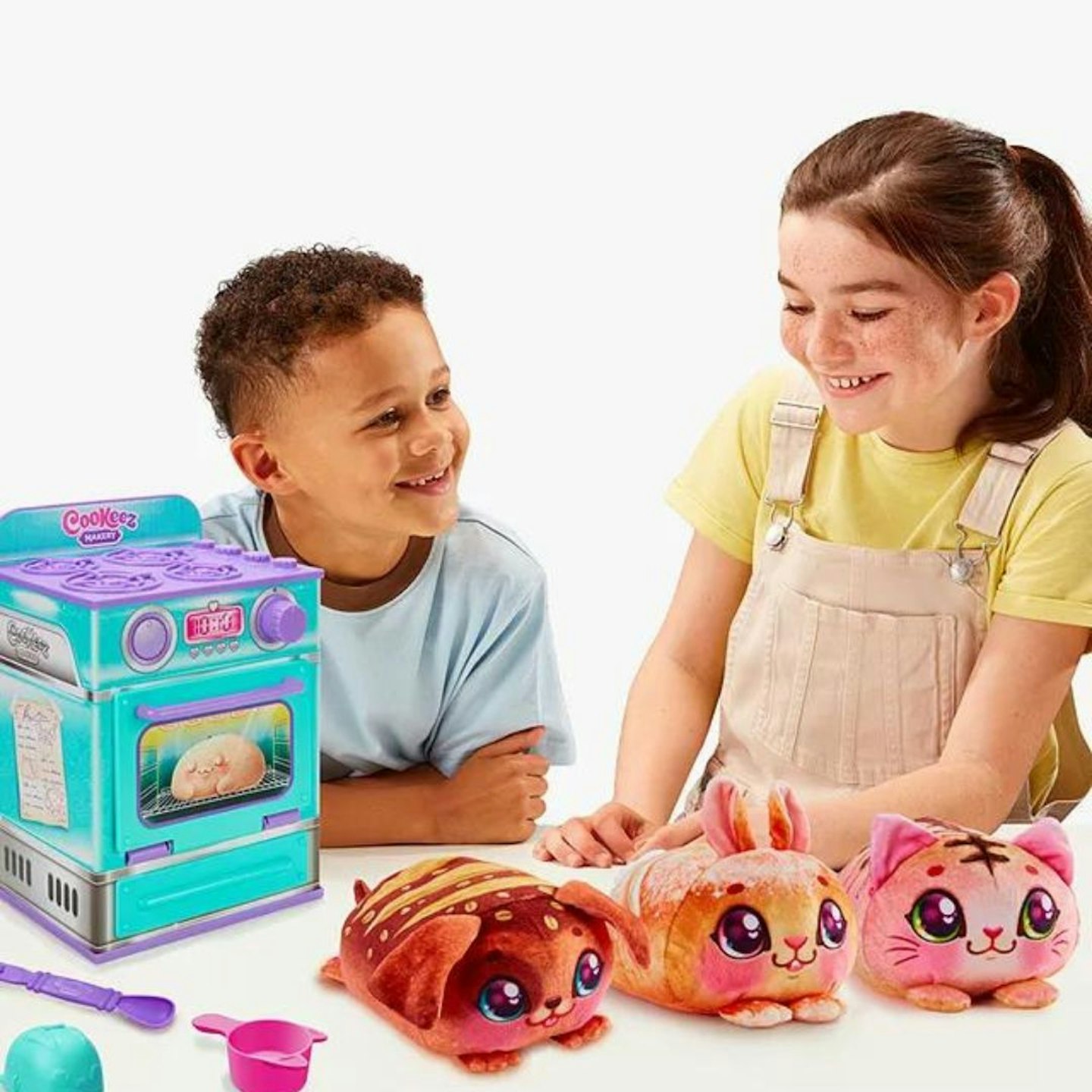 Credit: John Lewis
Description
It's the playset that Tiktok has gone crazy for, the Cookeez Makery Baked Treatz Oven Playset will
Best clothing gift for pre-teens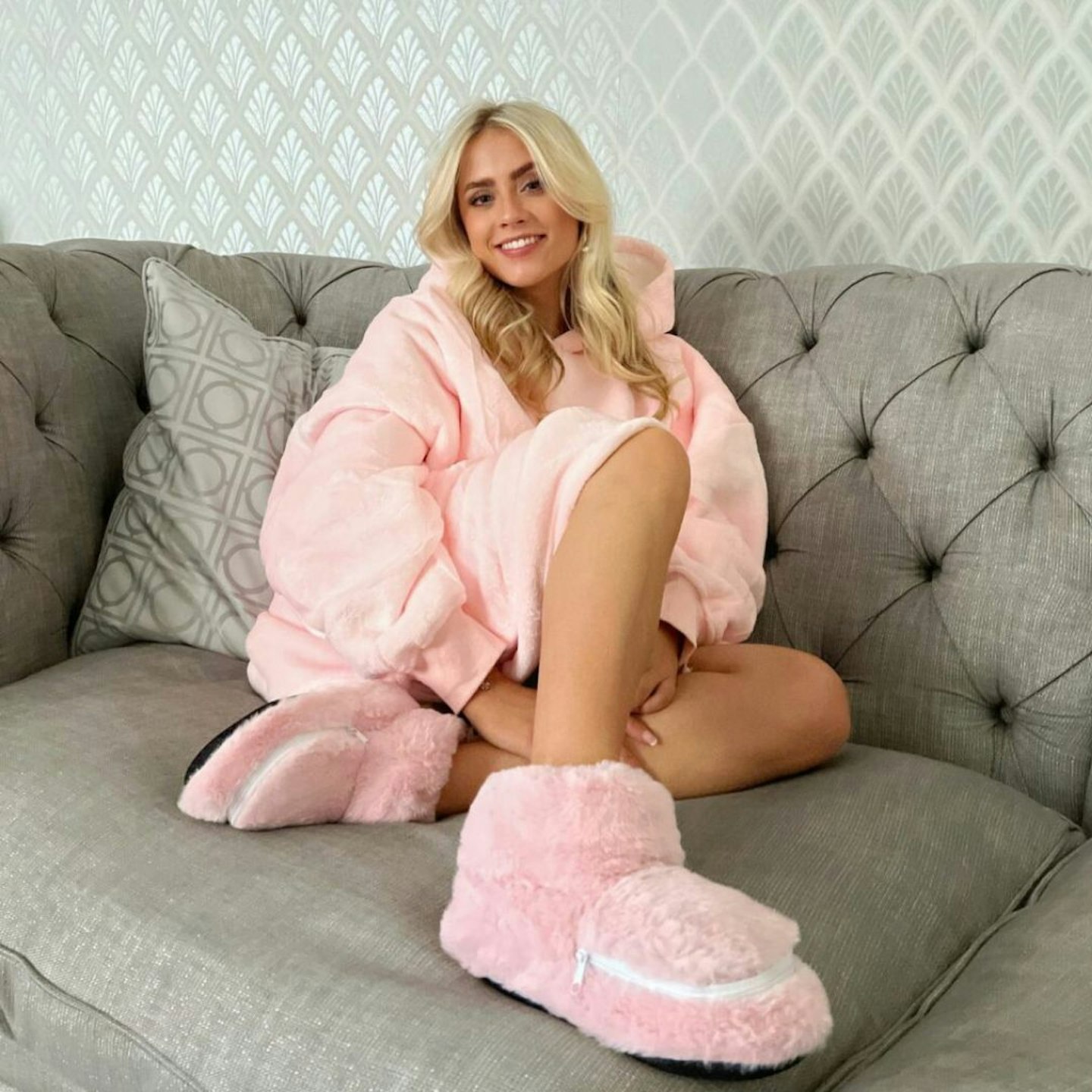 Credit: Kudd.ly
Description
This matching oversized hoodie blanket and matching slippers are perfect for Boxing Day. It is
Best practical gift for babies and toddlers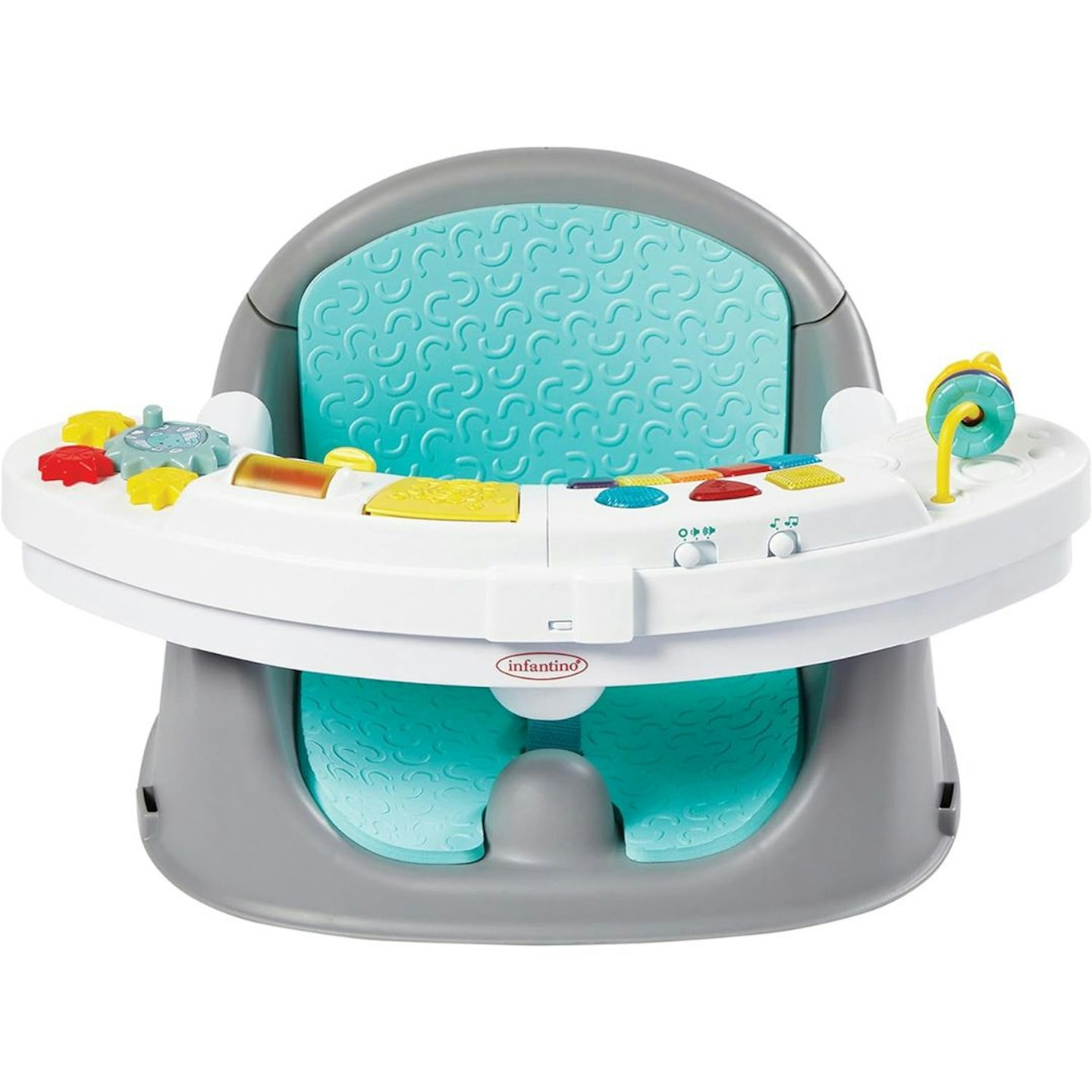 Credit: Infantino
Description
Giving a practical yet fun gift is great for parents and kids alike. The toddler and baby seat
Best gift for babies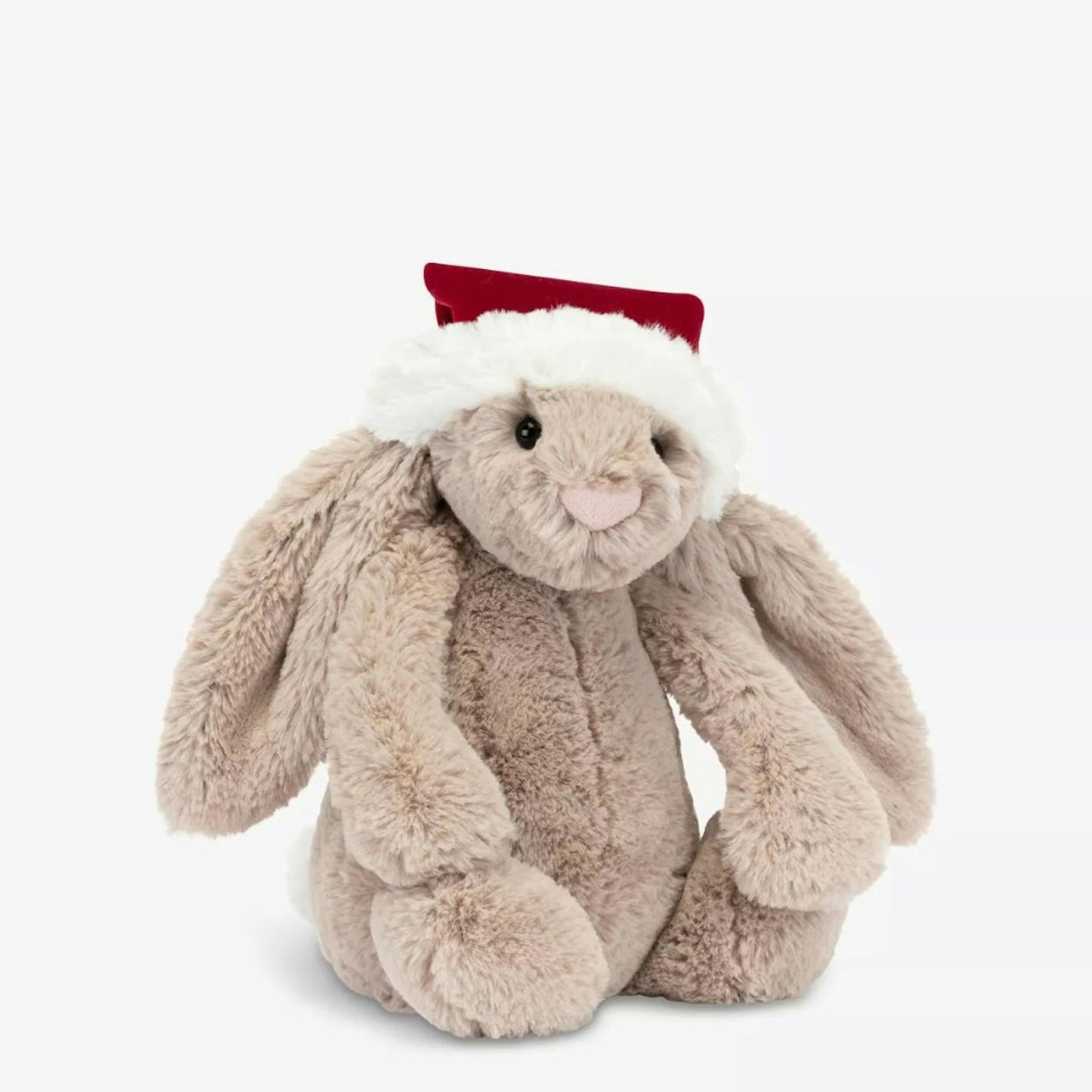 Credit: Selfridges
Description
This super sweet Christmas bunny is perfect for a baby's first Christmas. The iconic Jellycat
Best Christmas jumper gift for girls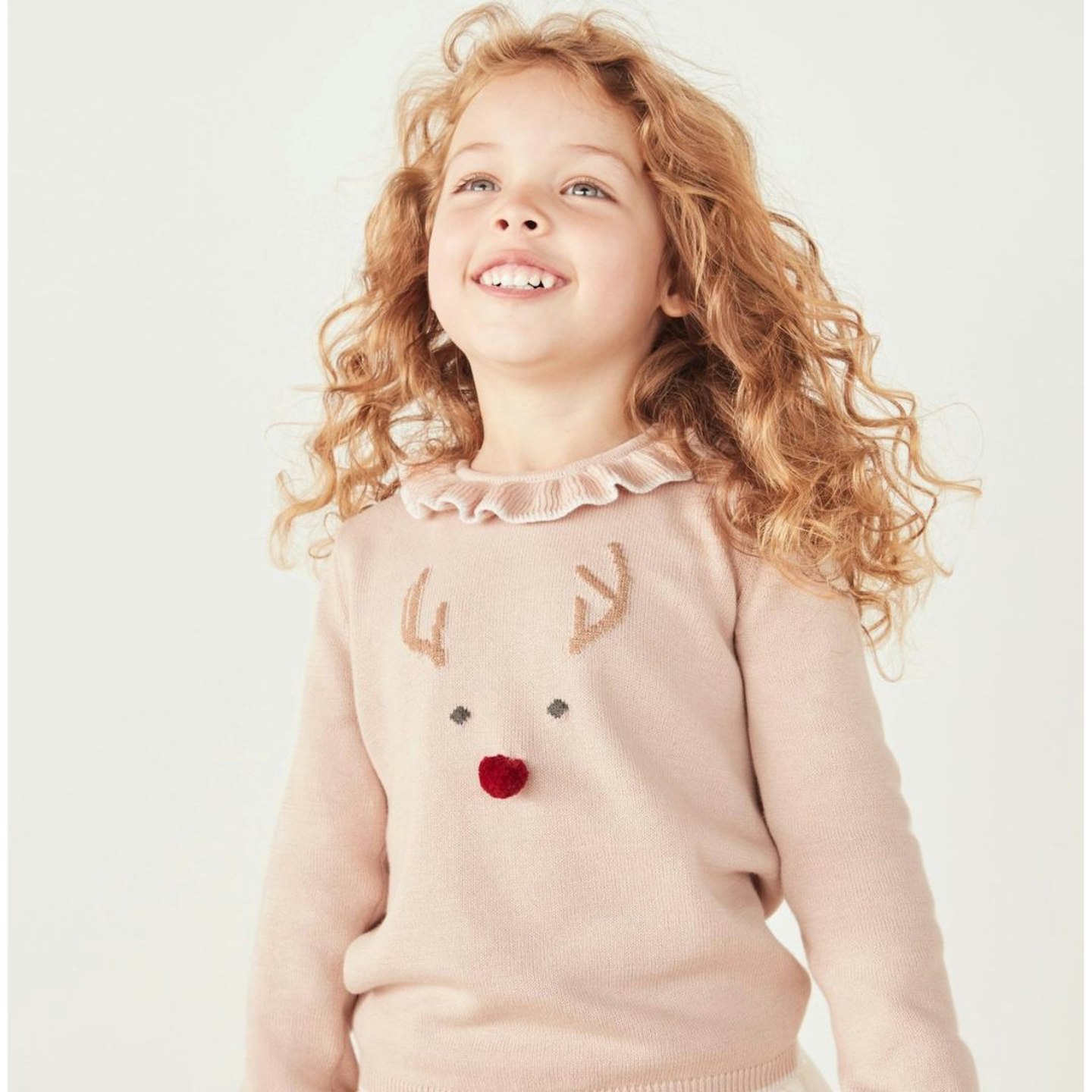 Credit: The White Company
Description
The bestselling White Company Jingles jumper is back! This soft, pure cotton jumper is perfect for
Best stocking gift for kids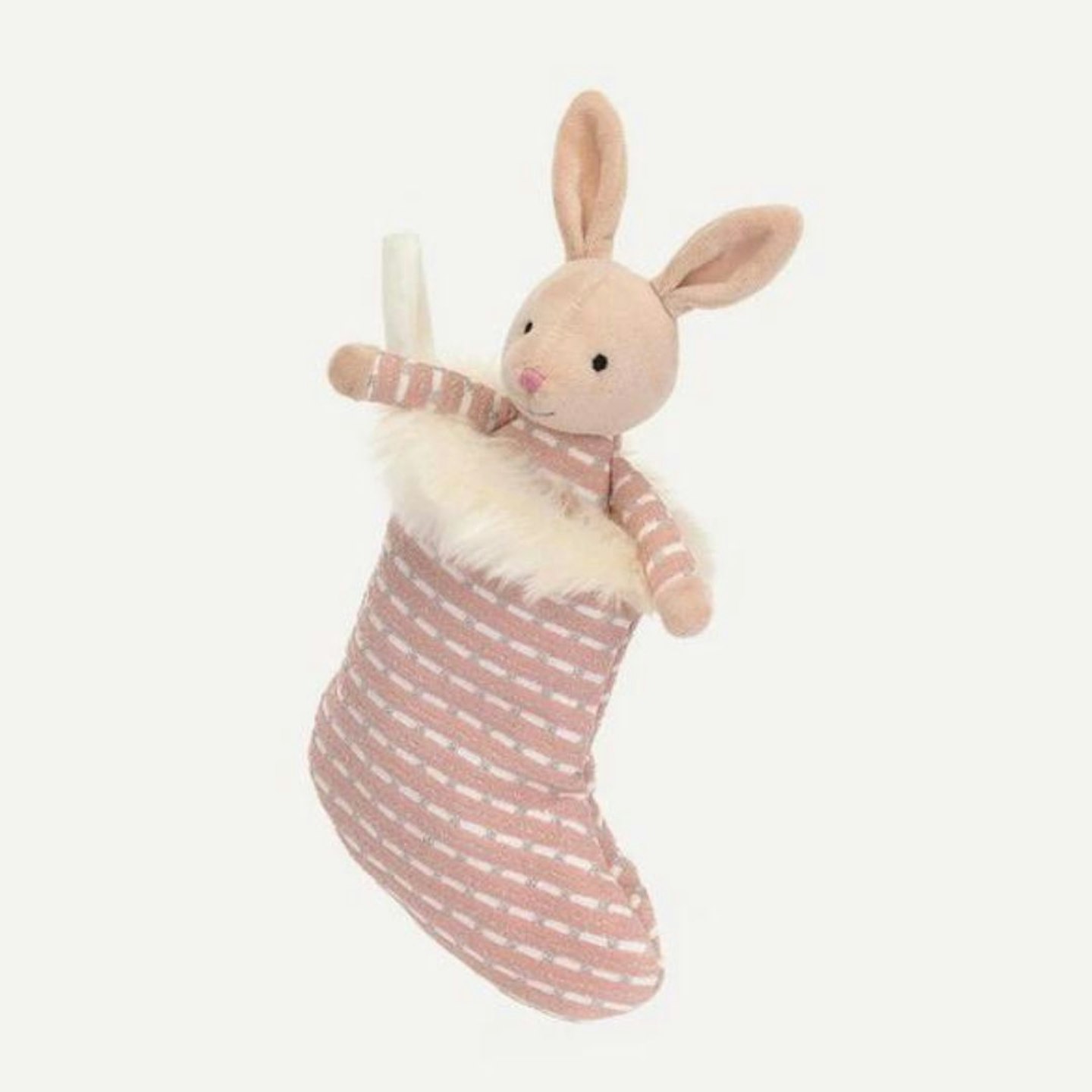 Credit: Liberty
Description
Another Jellycat entry is this sweet Bunny in a stocking. The Jellycat bunny is wearing sparkly
Best Kids socks gift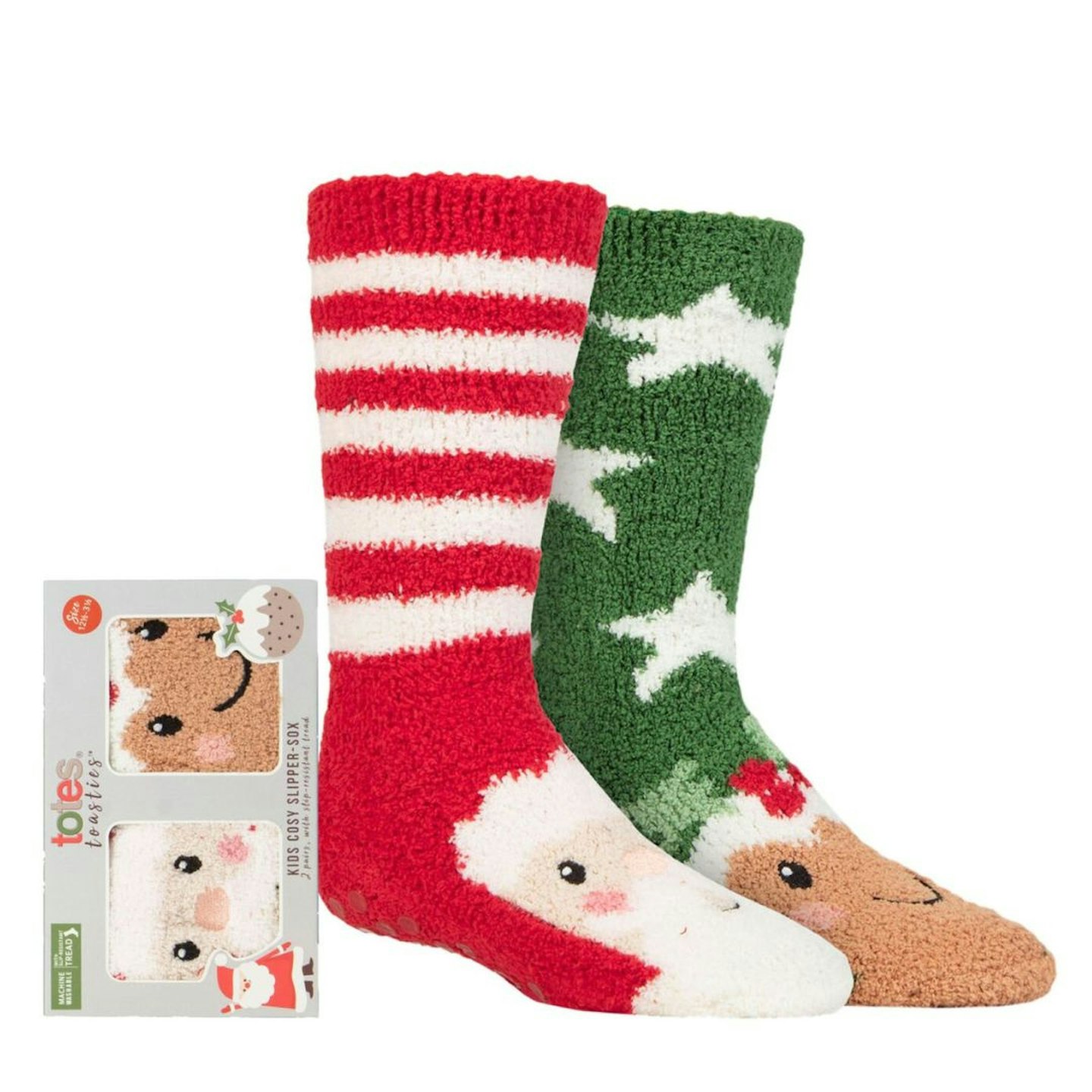 Credit: The Sock Shop
Description
Okay, we know that socks aren't top of children's Christmas lists, but as parents all know, you
Best outdoors kids gift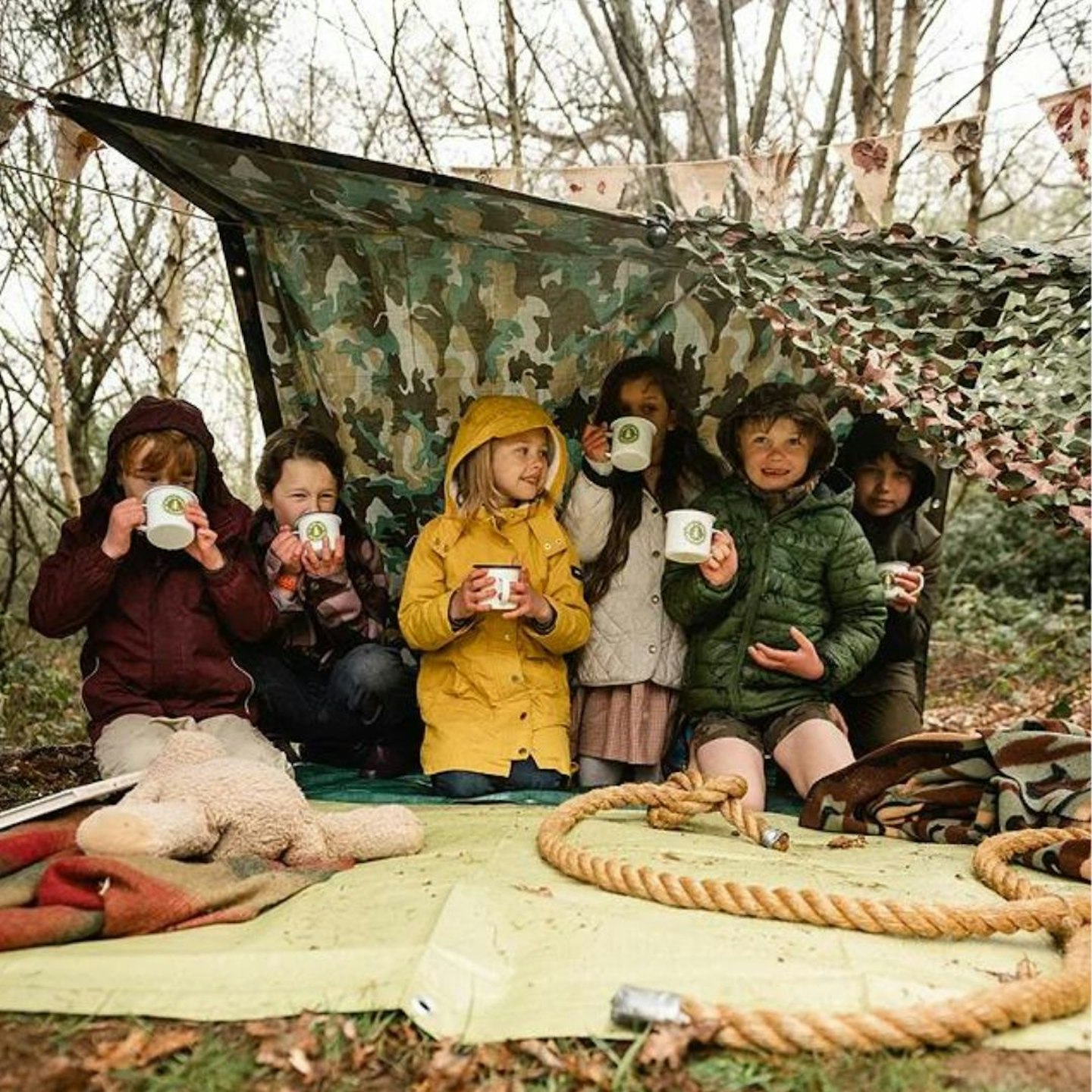 Credit: Oliver Bonas
Description
Are you tired of making dens in the middle of your living room with all the cushions in the house?
Best Disney Christmas gifts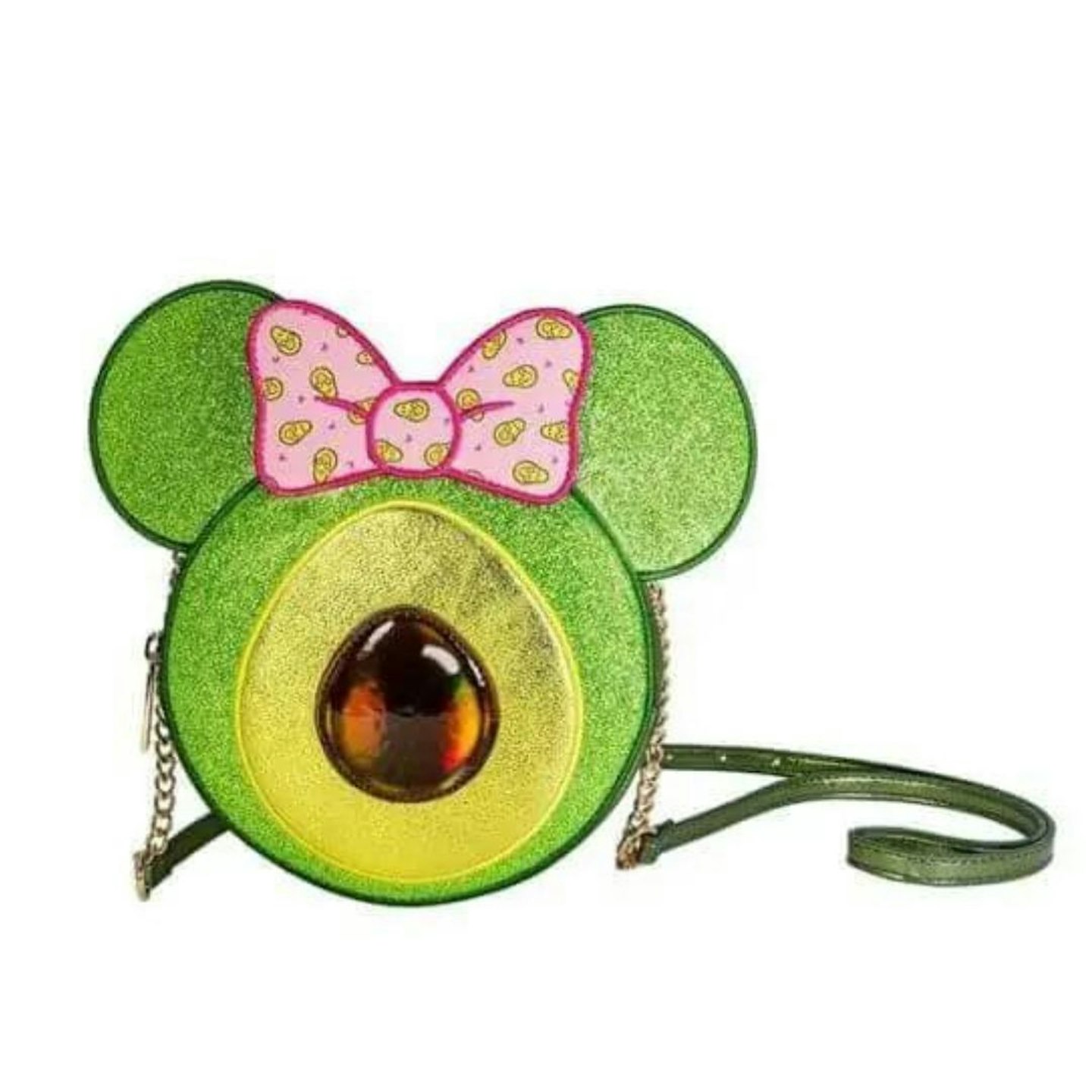 Credit: Very Neko
Description
Got a Disney-obsessed kid but want something that is still stylish? This Danielle Nicole Minnie
Best STEM kids gift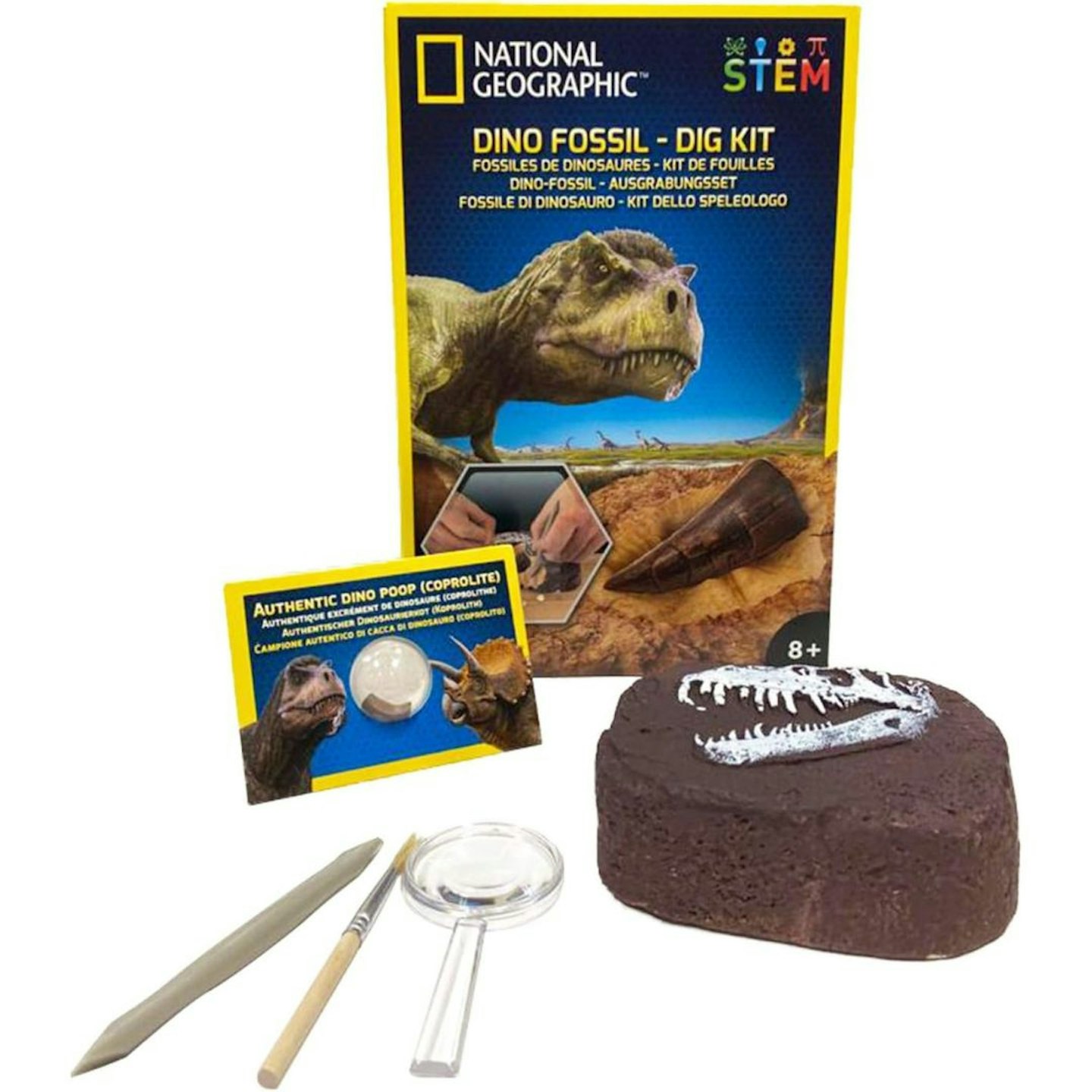 Credit: Amazon
Description
A T-rrific A STEM educational kit that takes children on a prehistoric adventure filled with
Best pyjamas kids Christmas gift
Currently 10% Off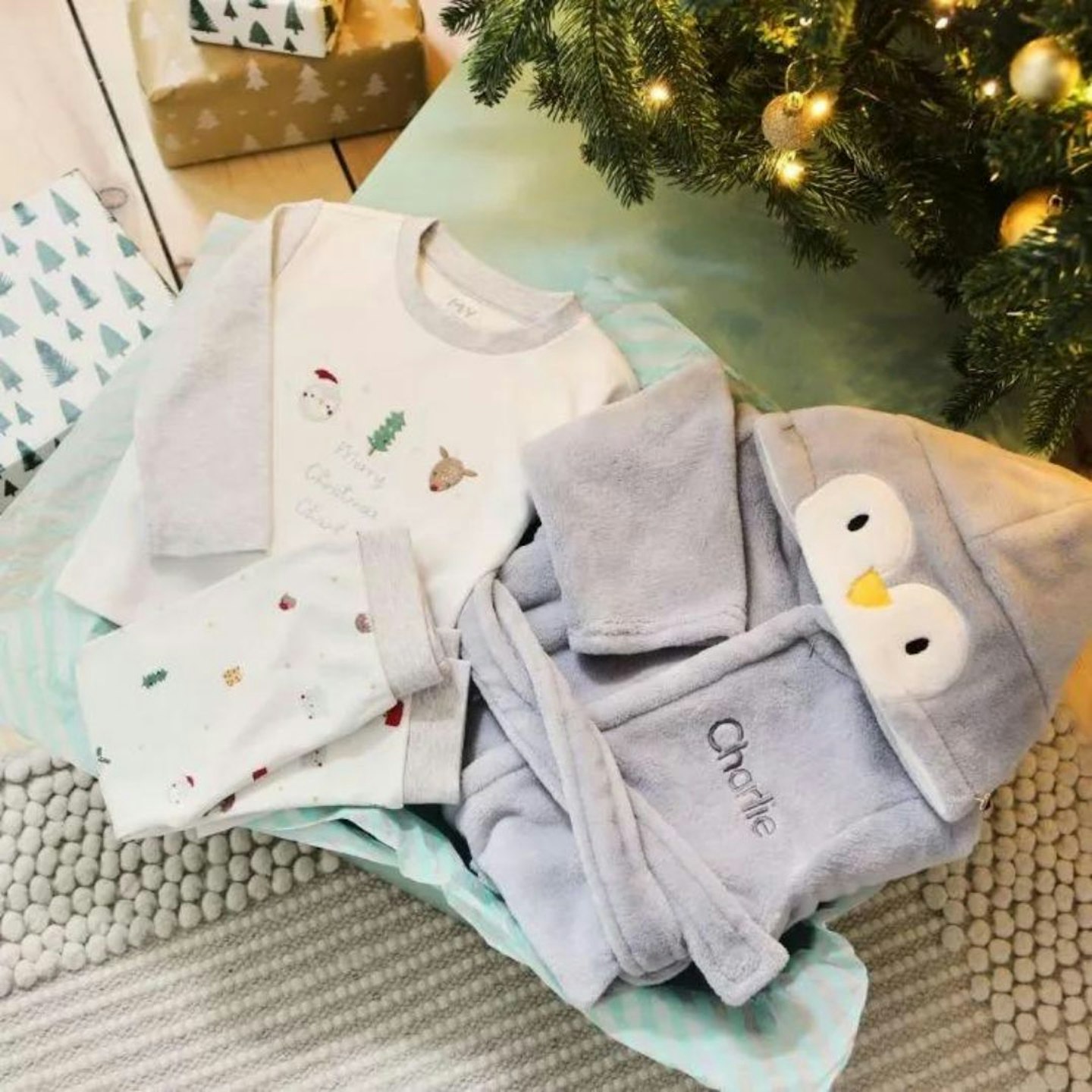 Credit: My 1st Years
Description
Would it really be Christmas without a new set of pyjamas? We love these personalised PJs.
Best scooters for kids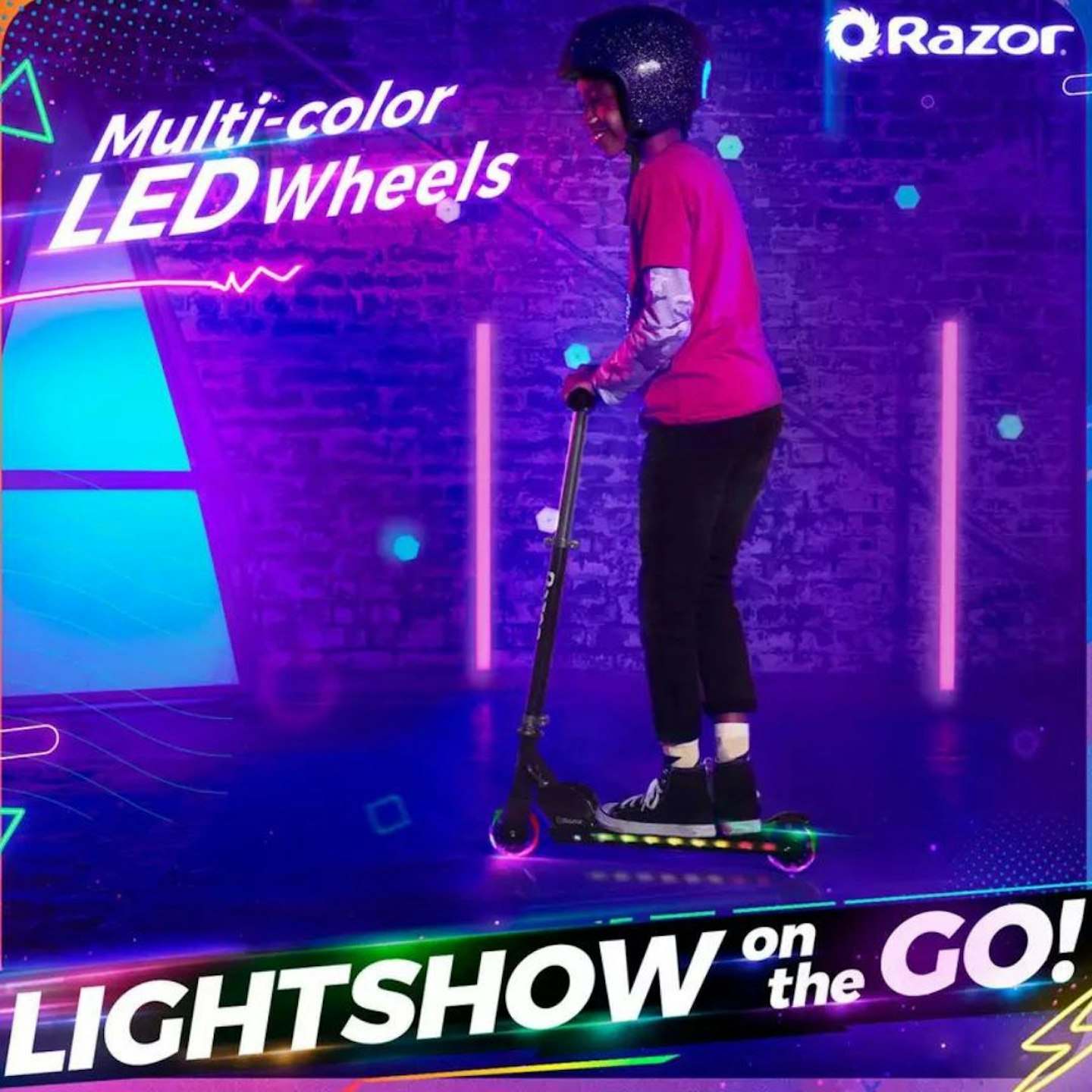 Credit: Argos
Description
When it comes to scooters, it doesn't get better than this motion-activated, multi-colour LED
Best educational gift for kids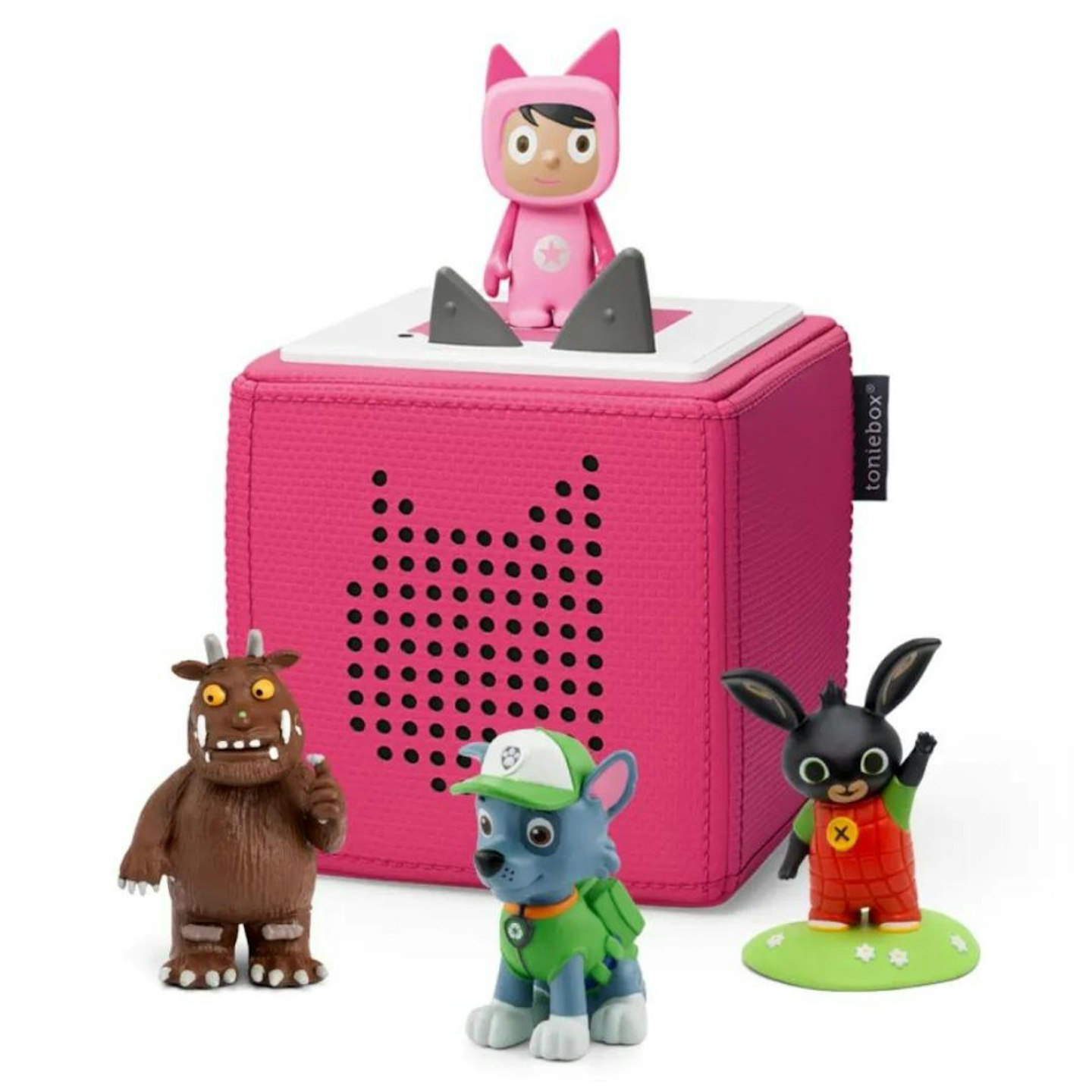 Credit: Tonies
Description
We at Grazia are huge fans of Tonies. Not only does it enable kids to get an educational story on
Best gift for gamer kids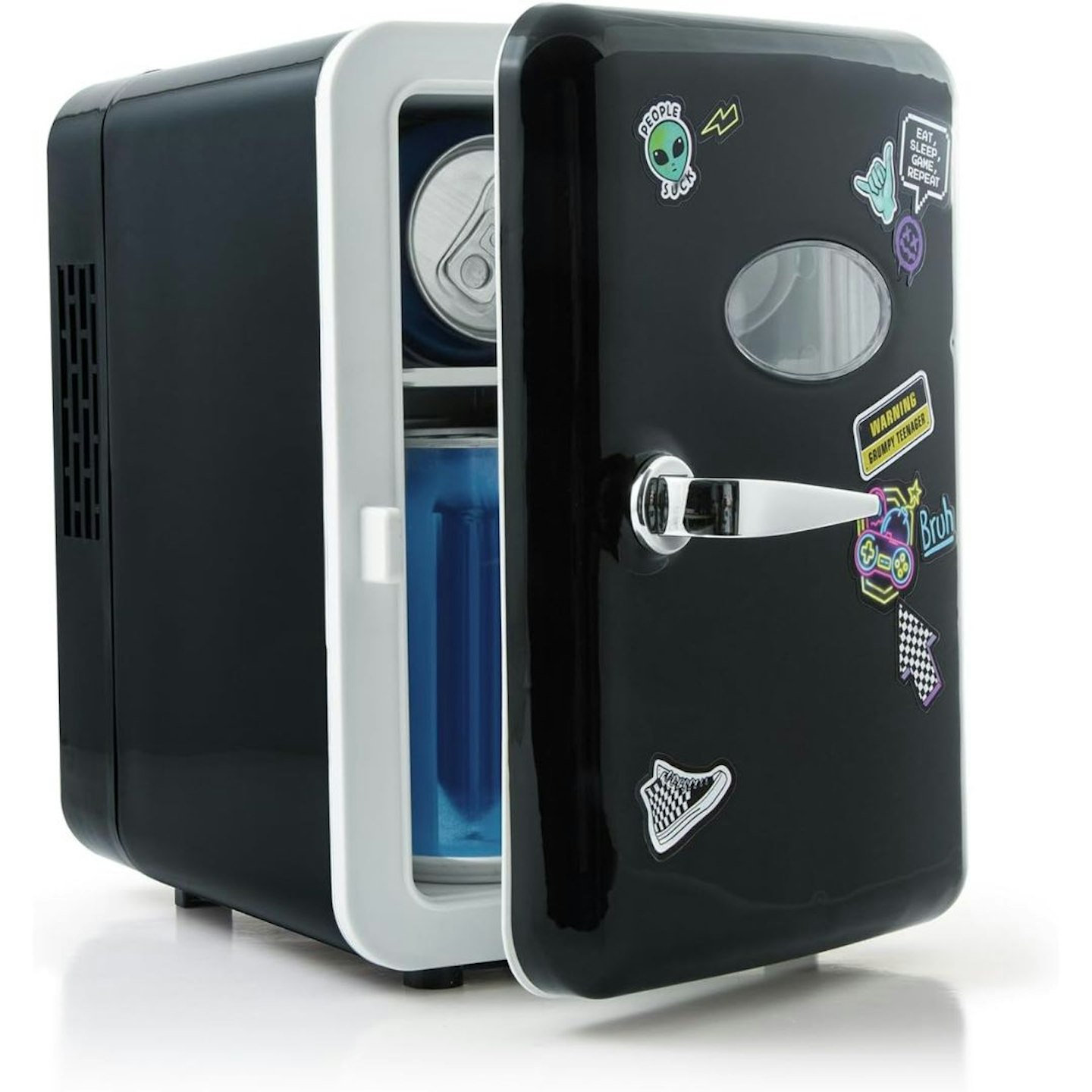 Credit: Amazon
Description
This compact fridge is a gamer's dream, allowing them to access their favourite snacks and
Best gift for kids who love Youtube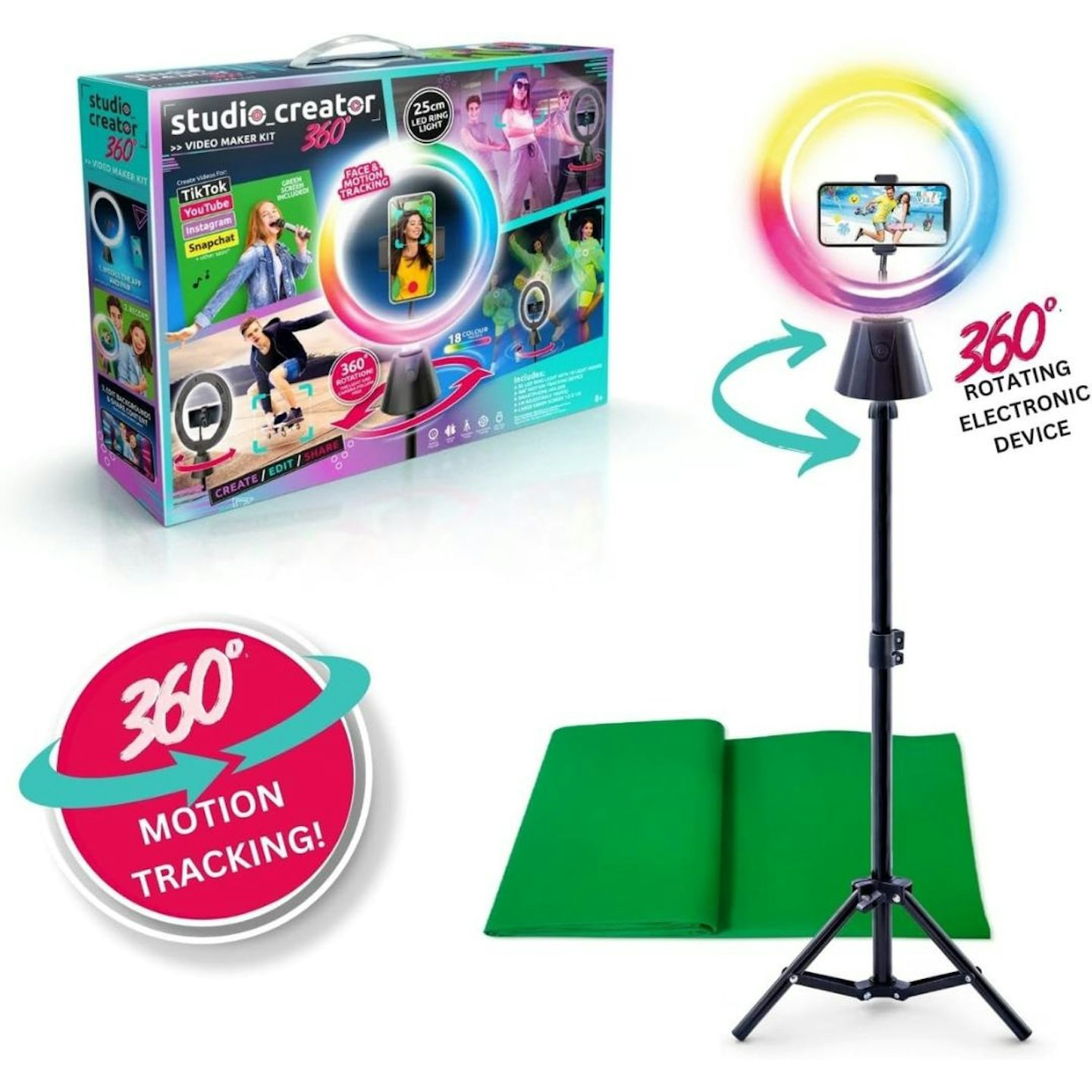 Credit: Amazon
Description
The little person in your life can now star in their very own videos - perfect for an upcoming
Best Christmas book gift for kids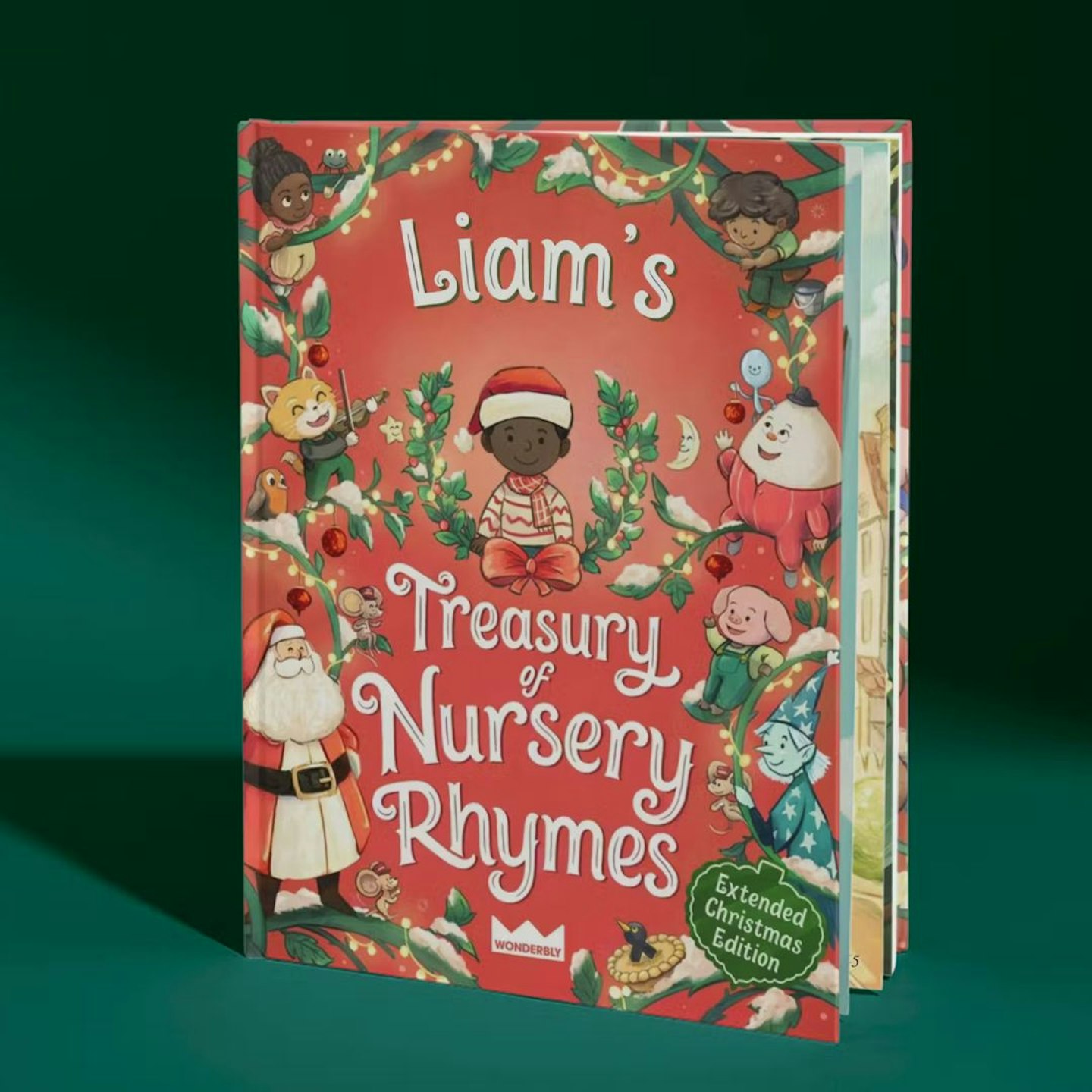 Credit: Wonderbly
Description
This personalised collection of traditional nursery rhymes has been given a Christmas revamp to
Best headphones for kids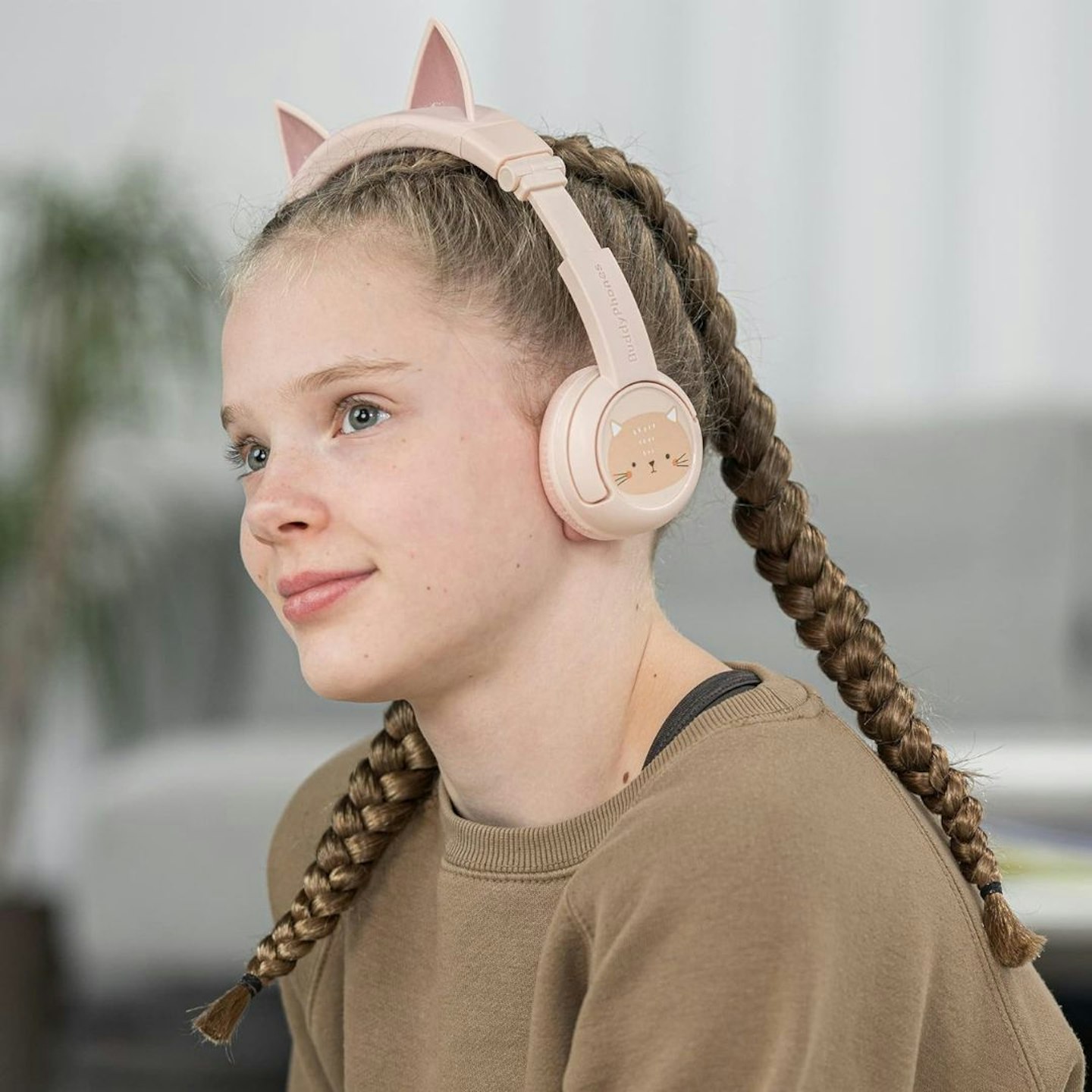 Credit: Amazon
Description
Tired of being a backseat listener? These kid-friendly headphones are a lifeline for parents. All
Best musical gift for kids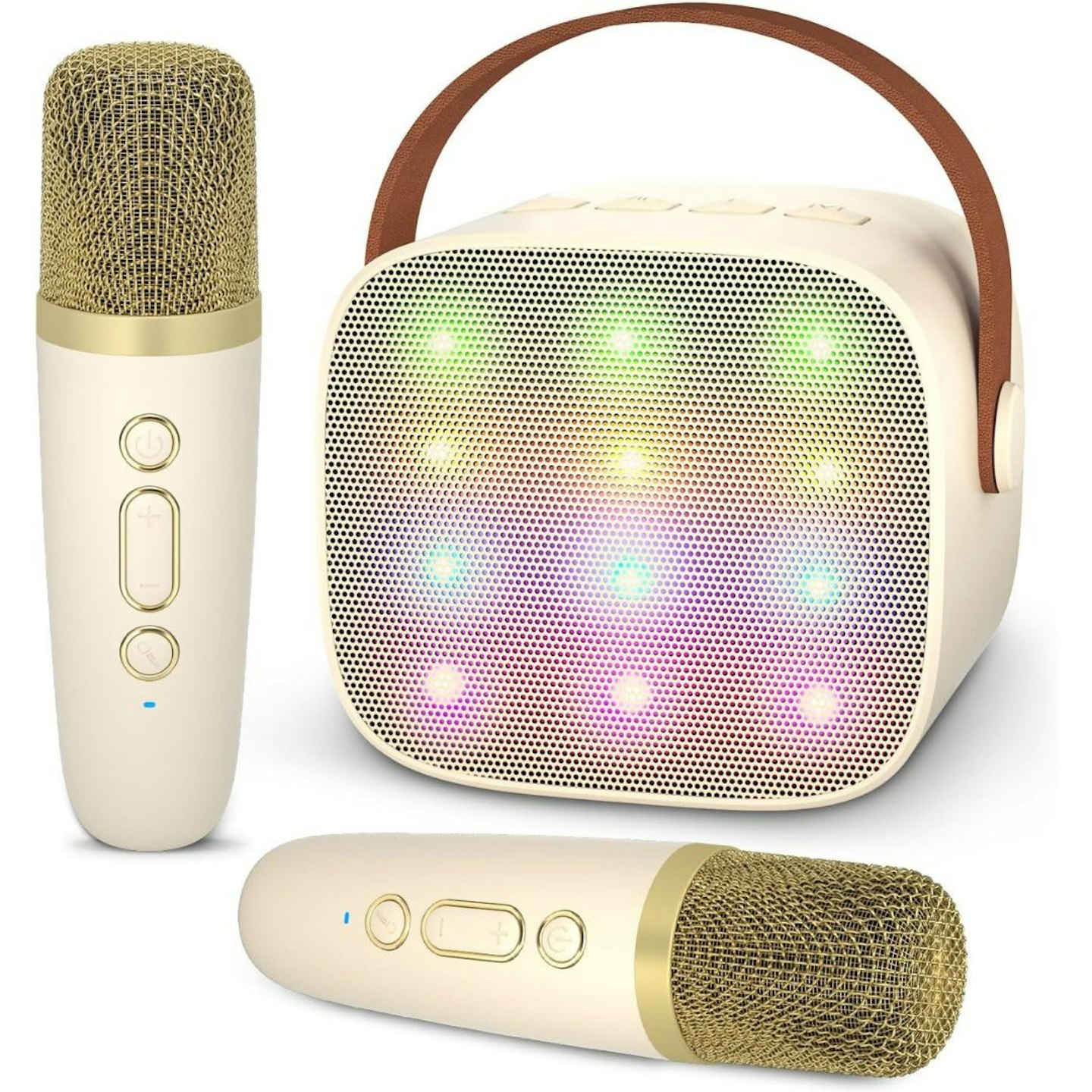 Credit: Amazon
Description
Move over Mariah, it is time for some Christmas Karaoke. This kid-friendly karaoke machine with
Best practical gift for preteens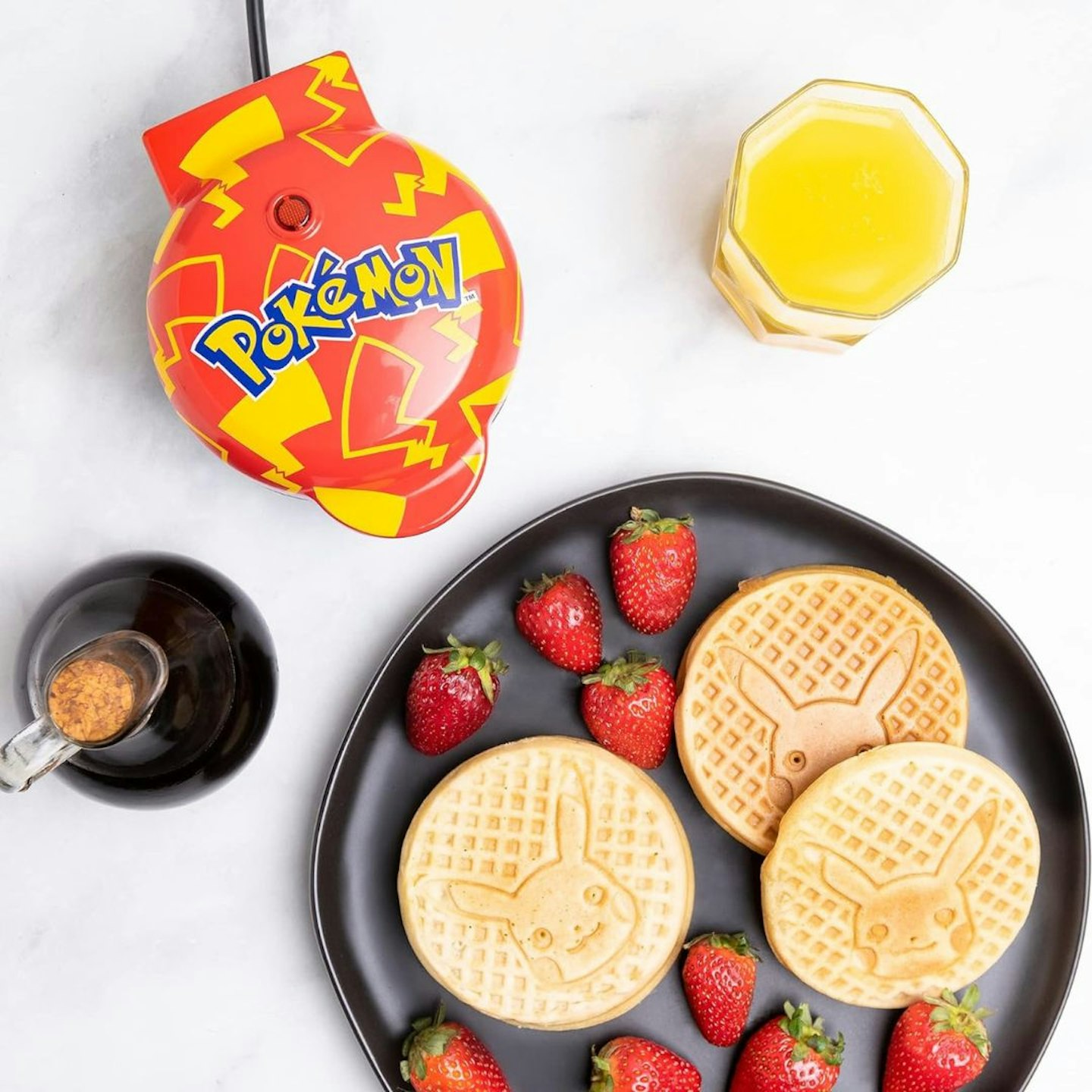 Credit: Amazon
Description
Pikachu mini waffles are the perfect way best way to kick-start the new year. Parents love the
How To Find The Best Christmas Gifts For Kids:
Finding the best Christmas gifts for kids can be a delightful yet challenging task. Here are our tio tips to help you choose the perfect gifts for the little people in your life.
Age-Appropriate
Consider the child's age when selecting a gift. Always check that a gift is safe for the child to use.
Interests and Hobbies
Determine the child's interests and hobbies. Whether it's a specific sport, art, science, or a favourite character, choosing a gift related to their passions increases the chances of them loving it.
Interactive and Engaging Gifts
Select gifts that encourage interaction and engagement. This could include board games, puzzles, or interactive toys that promote social skills and teamwork.
Books
Books make excellent gifts for children of all ages. Choose age-appropriate books that match the child's reading level and interests. We love the personalised books available on Wonderbly.
Outdoor Activities
Consider gifts that encourage outdoor play and physical activity, such as scooters, trikes or games that can be played outside.
Technology-Based Gifts
For older kids, consider technology-based gifts such as the HP mini-printer, interactive games, or gadgets that align with their interests.
Ask Parents or Guardians
If you're unsure about the child's preferences, ask their parents or guardians for guidance. They can provide insights into the child's current likes and dislikes.
Hannah Carroll is a Parenting, Lifestyle and Home Product writer for Grazia, specialising in product testing and reviews. With three children, Hannah loves testing the latest industry products on her own family.