Children's toys are one of the best things about childhood. Regardless of your age, everyone has a toy that they still remember. Nothing beats the excitement of opening a brand-new toy, and whilst we know that in today's day, children are spending more and more time with tablets and technology, nothing beats the satisfaction of unboxing and playing with a new Barbie doll, tractor or anything else. The best children's toys will not only tear your child away from their screens but also help them develop lifelong skills like creativity and managing emotions. Some are even educational, and aesthetically pleasing toys exist too!
Whether it's a birthday gift, a special occasion or just a well-deserved treat, you cannot go wrong with a good toy. Currently, there are so many toys on the market from so many retailers (even Zara toys are a thing now!), so it can be hard to know what to pick. Whether you are searching for creative, cuddly or more interactive toys, we have got you covered.
Best Children's Toys At A Glance:
Best STEM toy: Connetix Rainbow Creative Pack
Best children's toy for cognitive development: Sesame Street Potty Time Elmo
Best interactive children's toy: The Little Mermaid Ariel Doll
We spoke to a toy expert from Hexbug, Alison Ferguson, who explained: 'Toys aren't just for playing, from toddlers to teens, children are capable of learning so much, and playtime is a great way to introduce both life skills and cognitive skills – so they're learning in a way they'll actually enjoy.'
From critical thinking to decision-making and problem-solving through play, children can learn the skills which will set them up for success, while other toys serve to simply entertain for hours on end. Shop the best children's toys below.
SHOP: Best Children's Toys 2023
Best STEM toy
Description
This comprehensive 100-piece set is a treasure trove of creativity. It provides endless
Pros
Encourage kids to create
Endless hours of play
Non-toxic
Strong magnets
Best toy for learning abstract thinking skills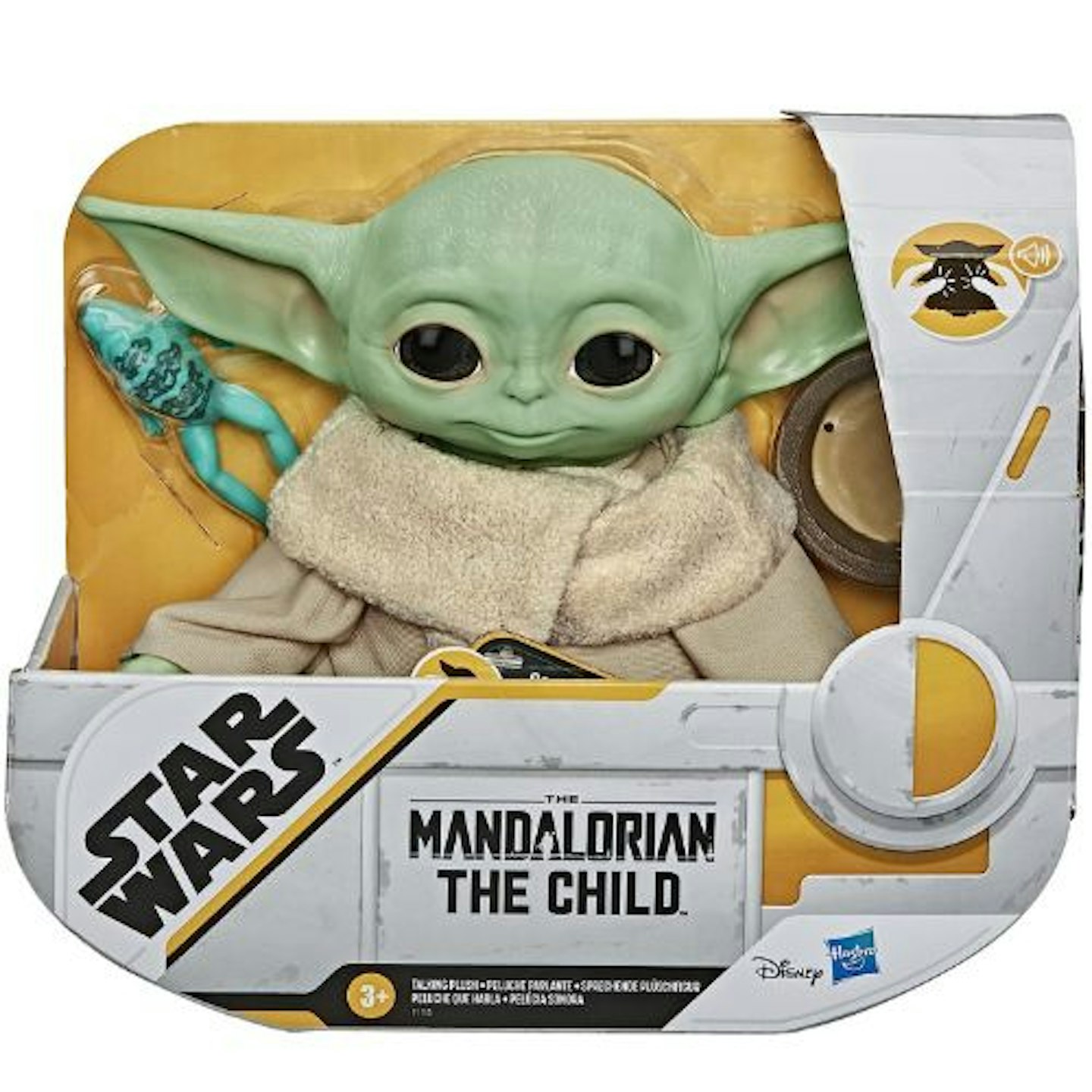 Amazon
Description
Known by most children as 'Baby Yoda', this is one of the hottest toys on the market. 'The Child'
Pros
Sound effects
Based on Star Wars galaxy series
Cute design
Best play-doh toy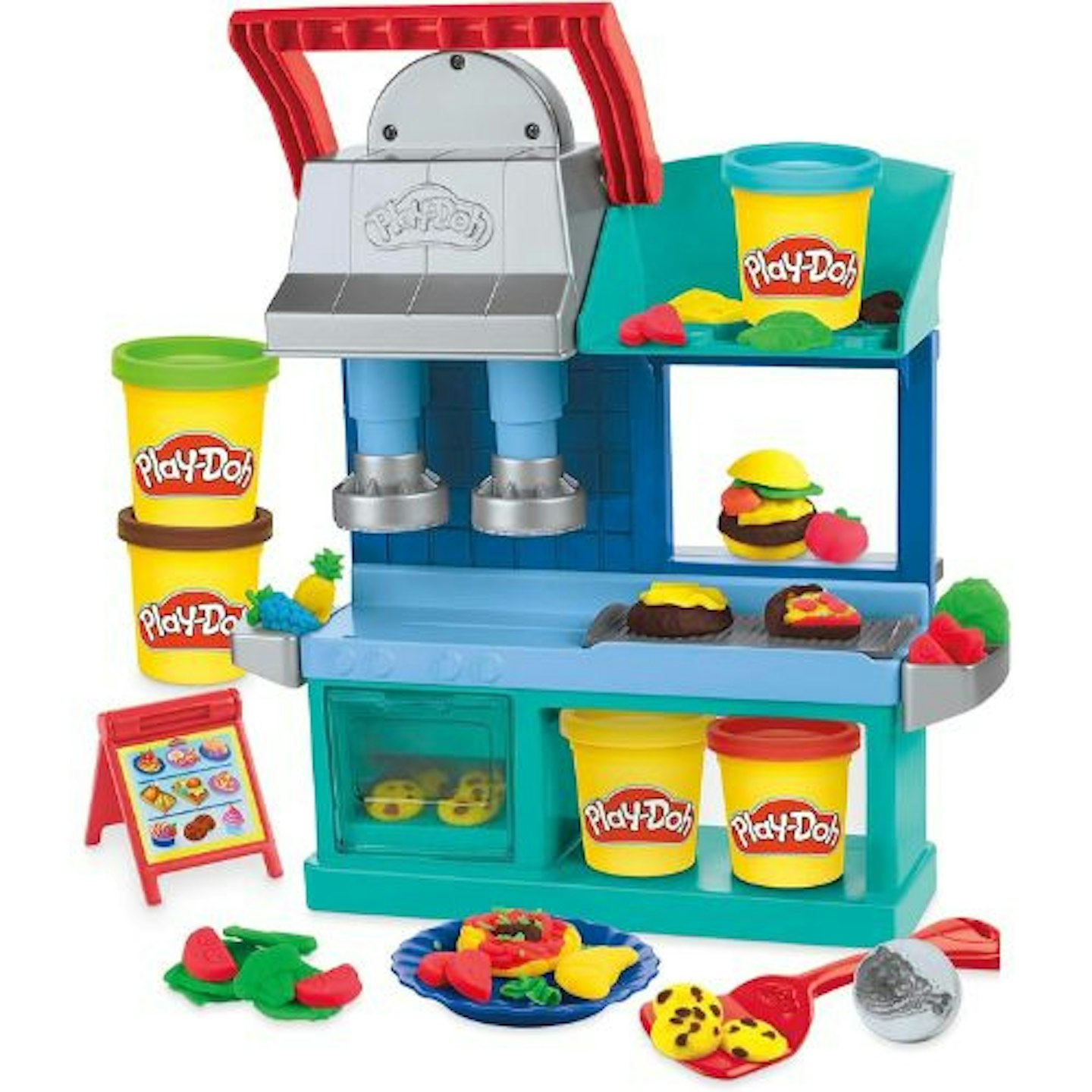 Credit: Amazon
Description
The Play-Doh Kitchen Creations Busy Chef's Restaurant Playset lets kids feel like they're running
Pros
Available in five different colours
Imaginative
Encouraging sharing
Cons
We cannot stop the kids from mixing the colours
Best toy for toddler development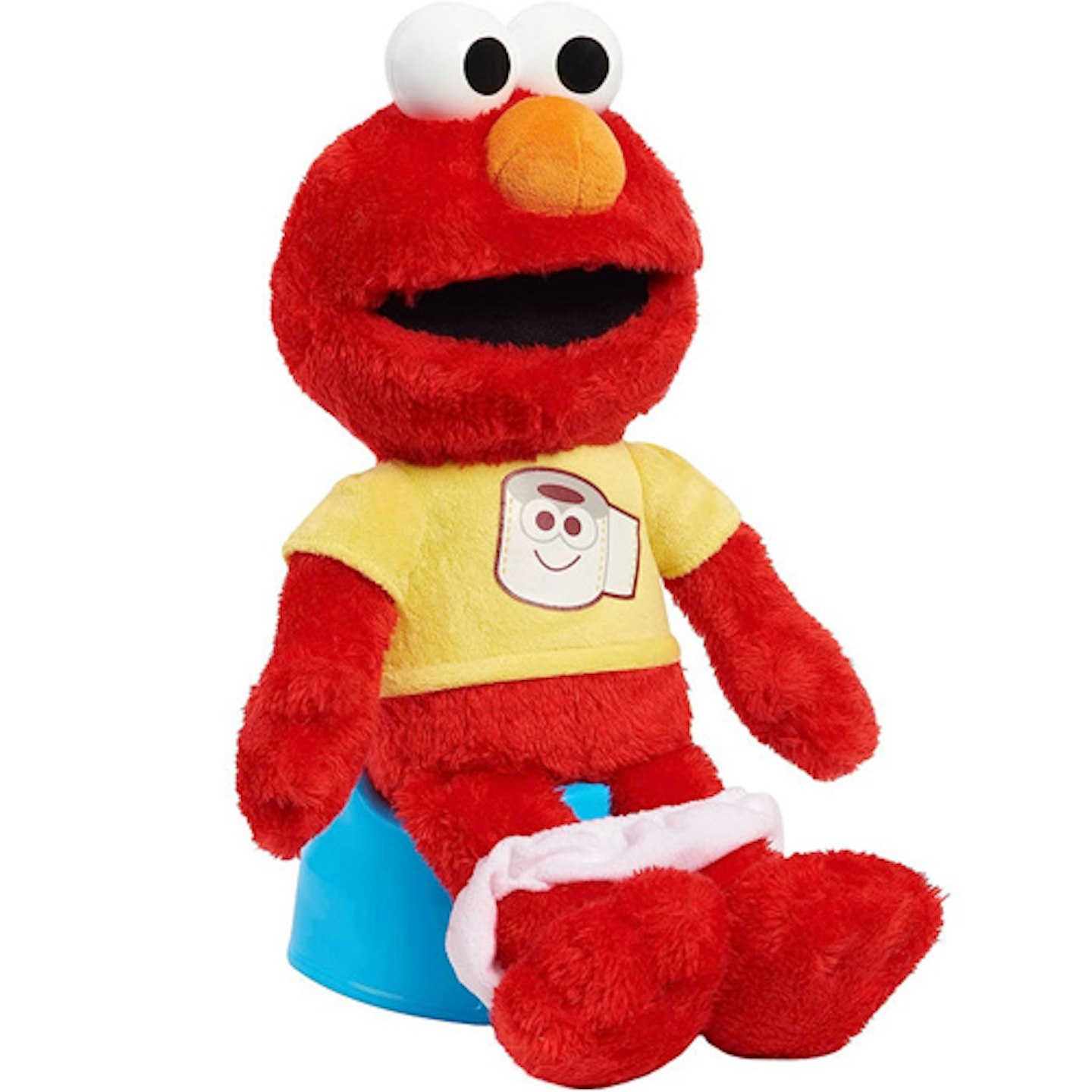 Credit: Amazon
Description
Potty training can be difficult, to say the least, but we think this is an engaging toy to begin
Pros
Interactive
Educational
Soft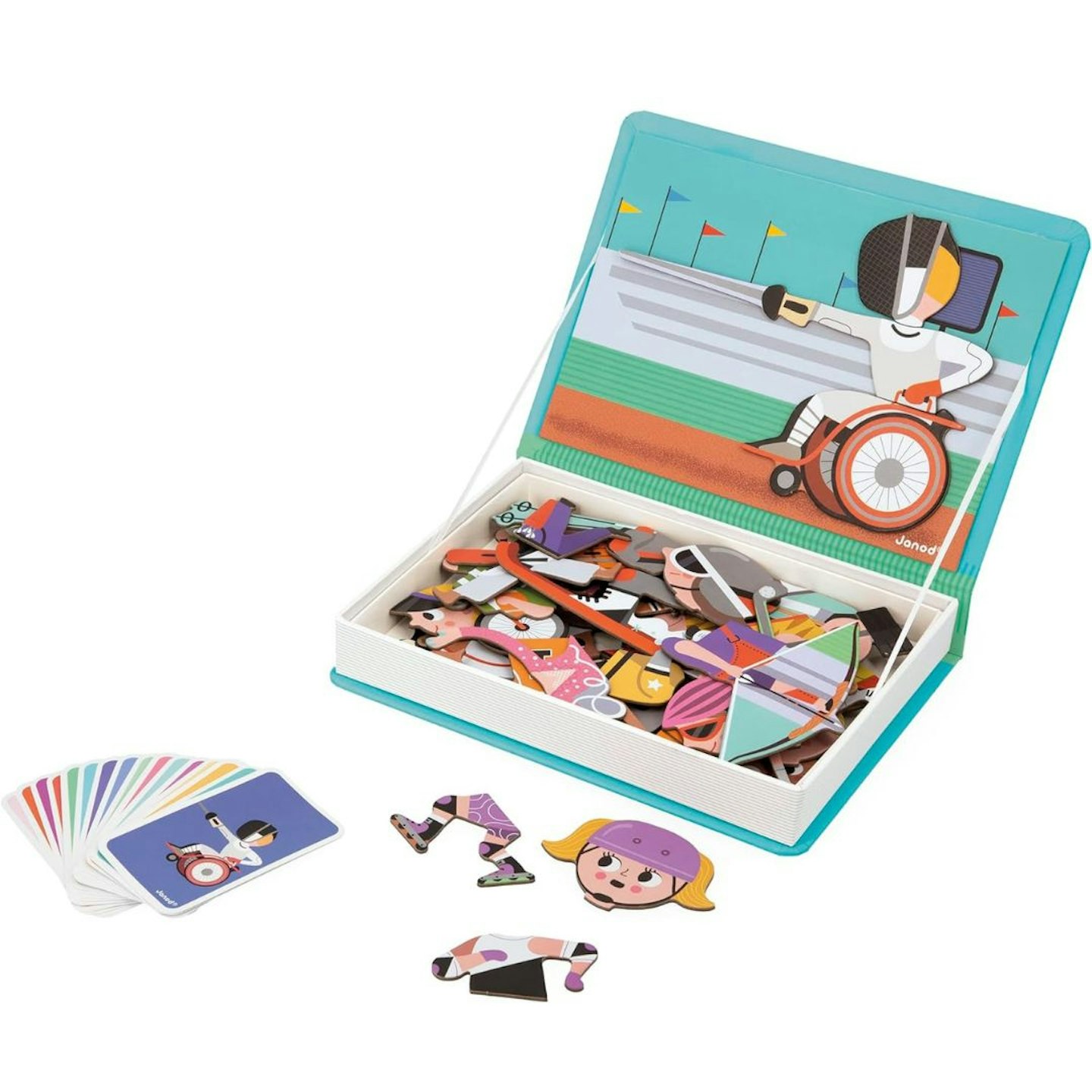 Credit: Janod
Description
Magnéti'Book contains dozens of illustrated magnets, allowing your child to recreate designs based
Pros
Comes with storage
Detailed magnets
Engaging
Best Nerf toy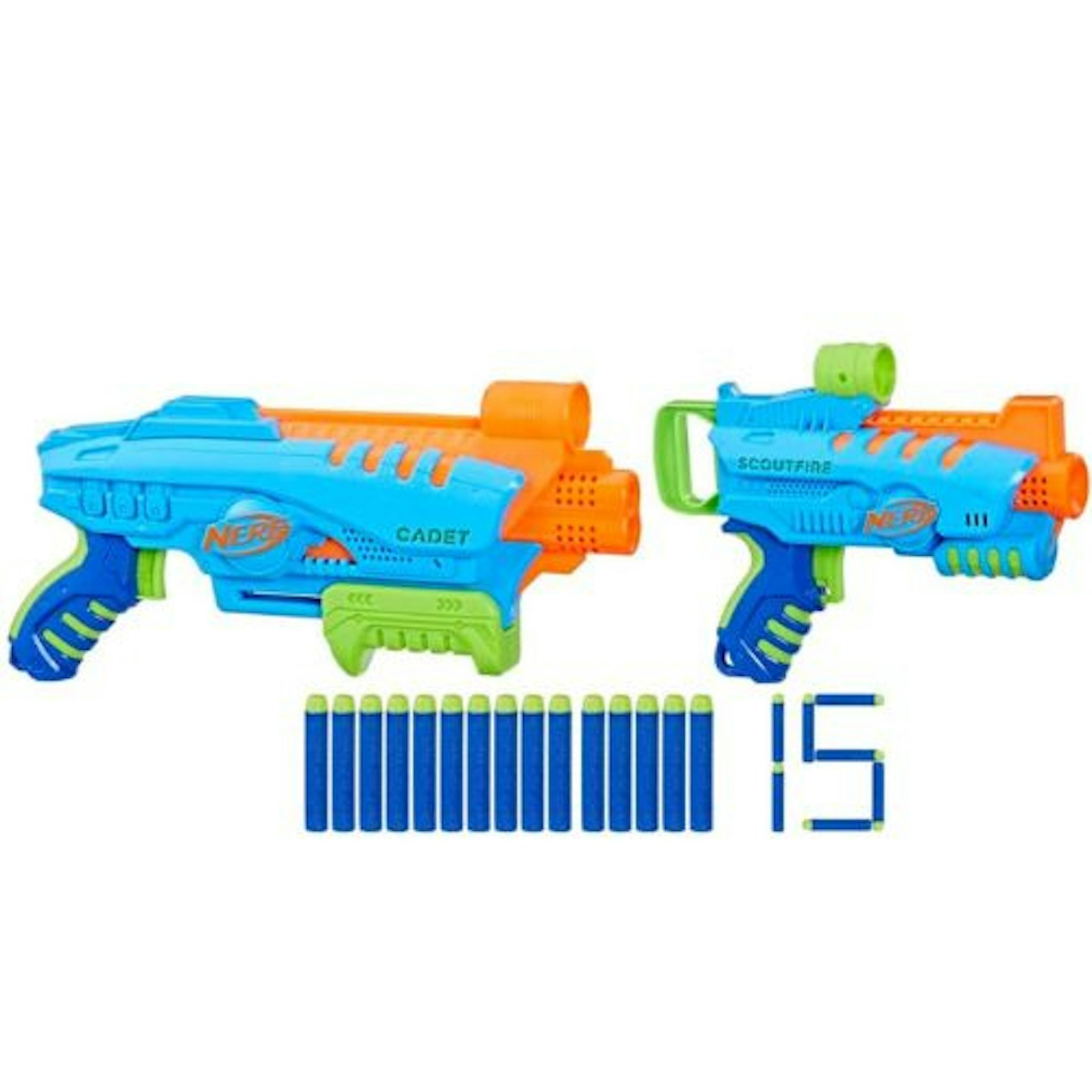 Amazon
Description
Nerfs have become one of the most popular toys for kids, and this set is the perfect starter kit.
Pros
Easy to use
Encourages physical activity
Lightweight
Cons
Some of the other Nerf products may be more suitable for children over 10
Best retro toy for kids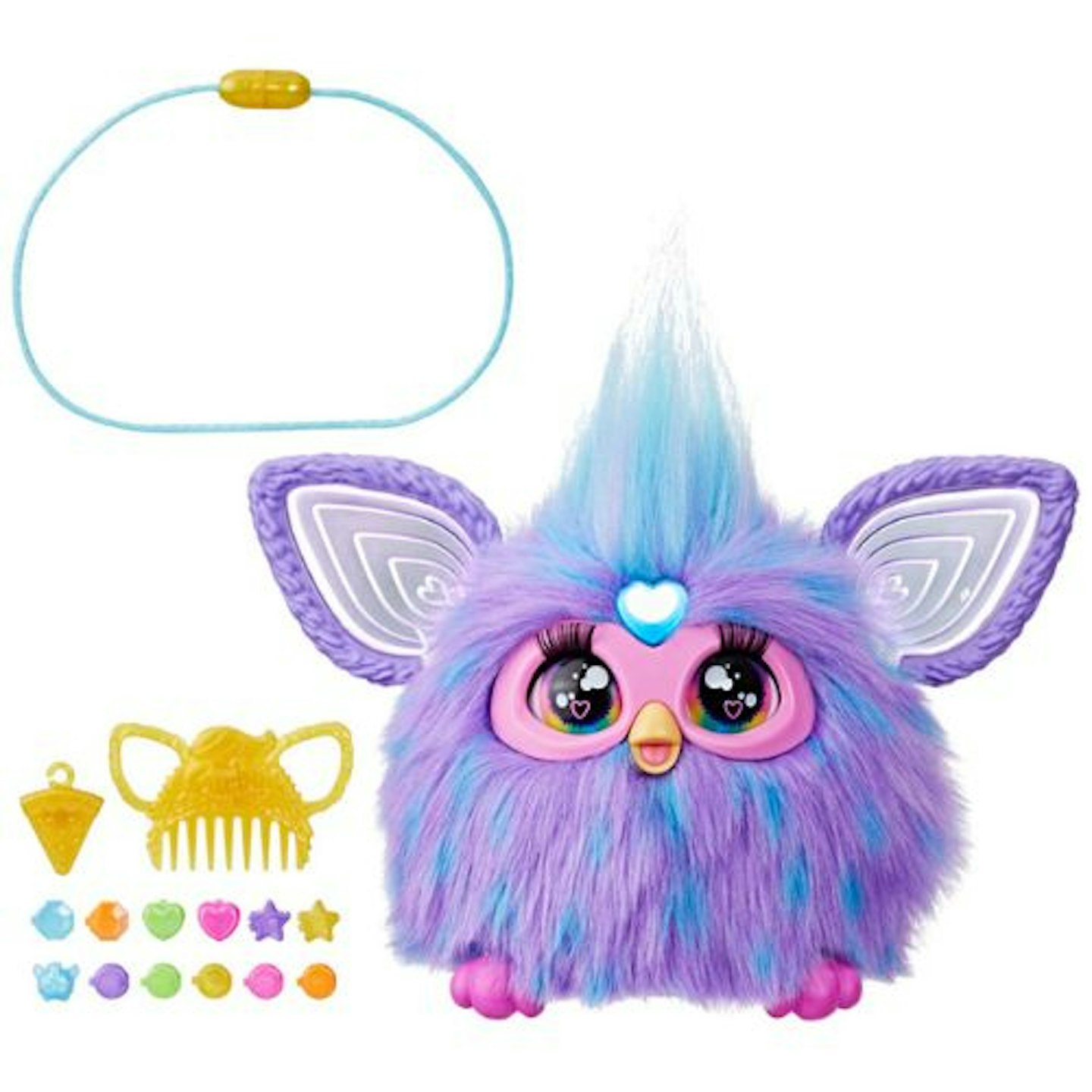 Amazon
Description
One of the most iconic toys of the 90s is back and thankfully, it's a lot less creepy. The new era
Pros
Furby teaches children positive affirmations.
Interactive
Cons
Voice controls can be difficult for some children
Best interactive toy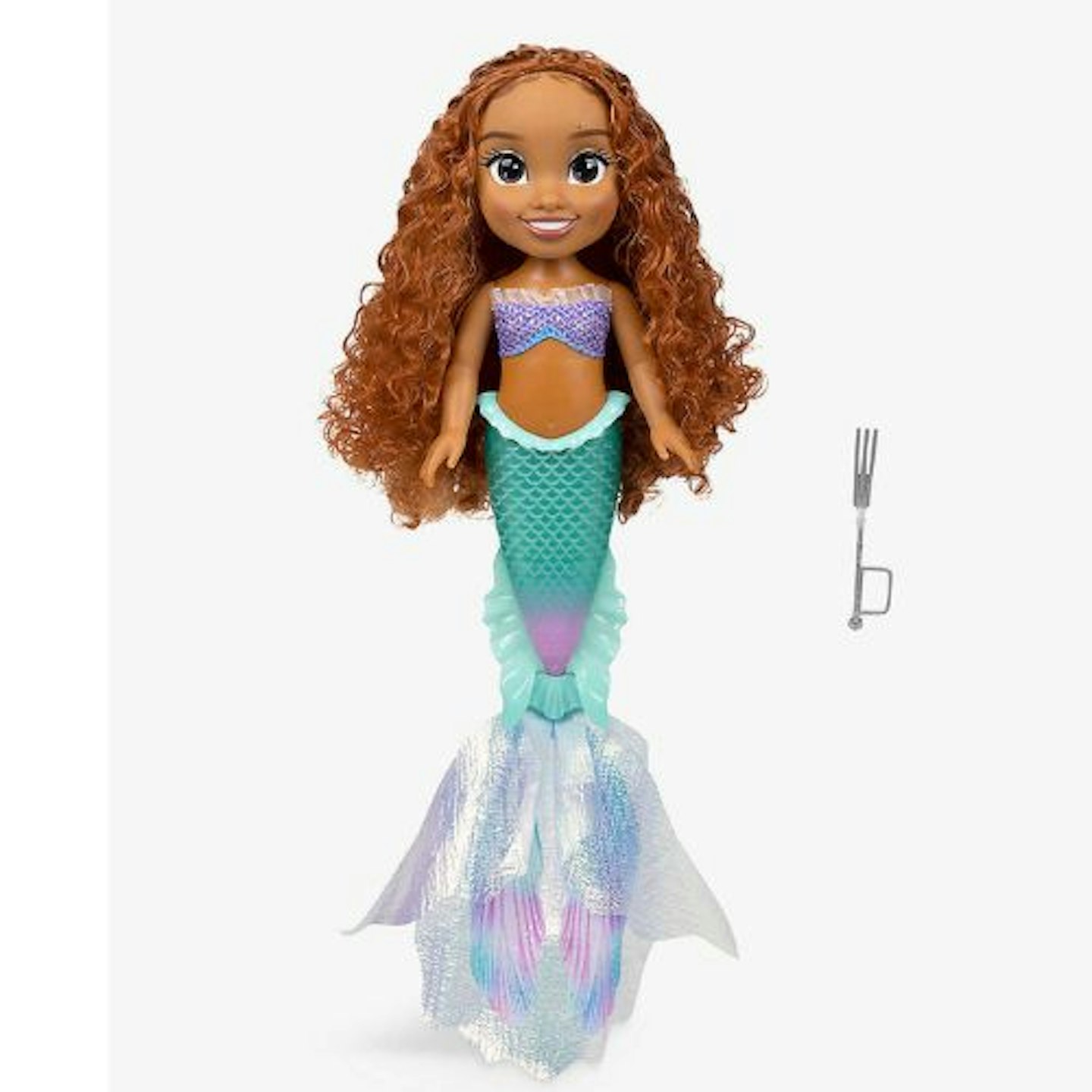 Selfridges
Description
Inspired by one of the most celebrated children's movies of the year, The Little Mermaid, this
Pros
On-trend toy
Interactive
Can go underwater
Cons
Takes a little while to dry fully
Best Barbie toy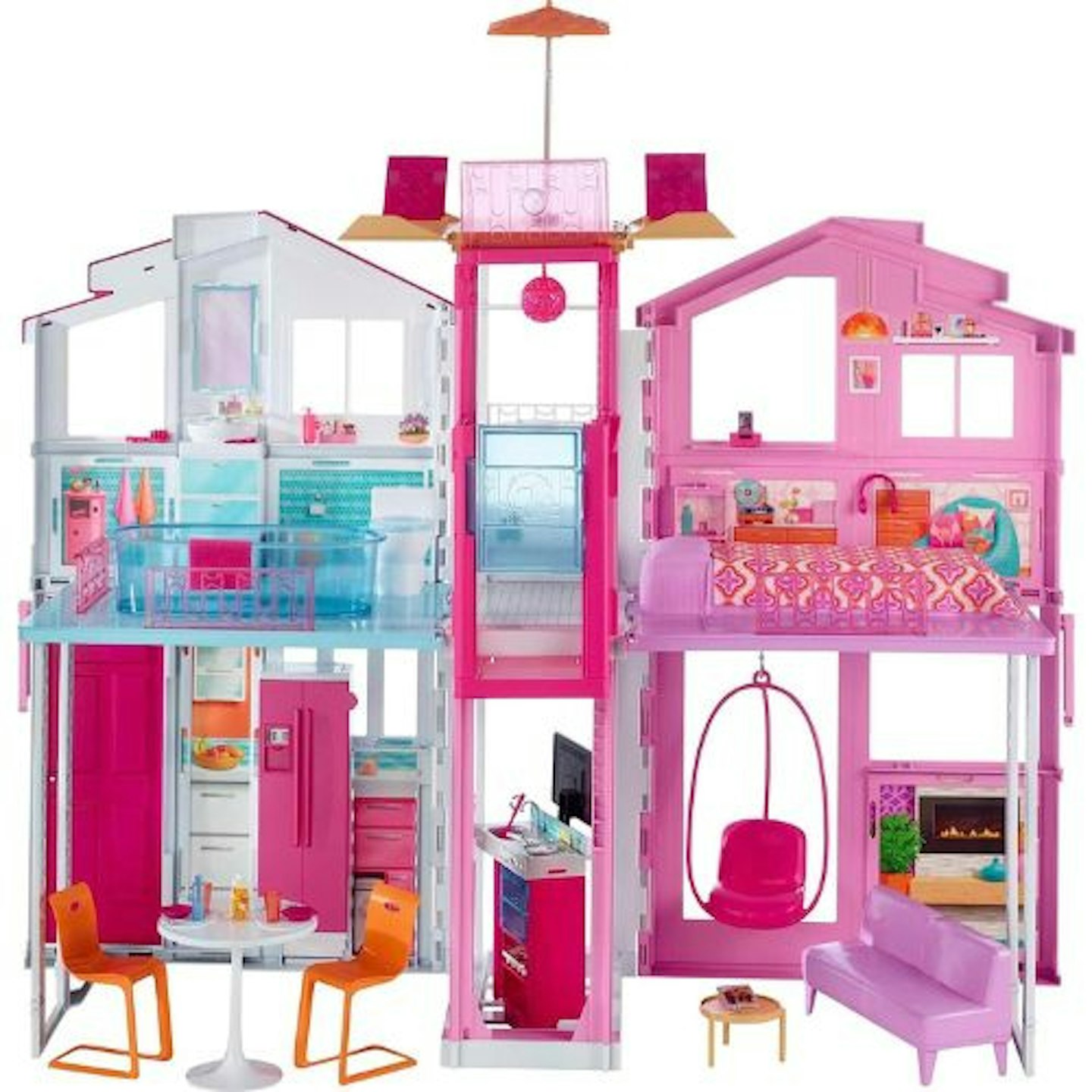 Amazon
Description
This is the Barbie's dream house of our dreams. Children (and adults alike) can spend hours
Pros
Movable and working features
Colourful
Adaptable
Cons
Does not come with any Barbies
Best toy for babies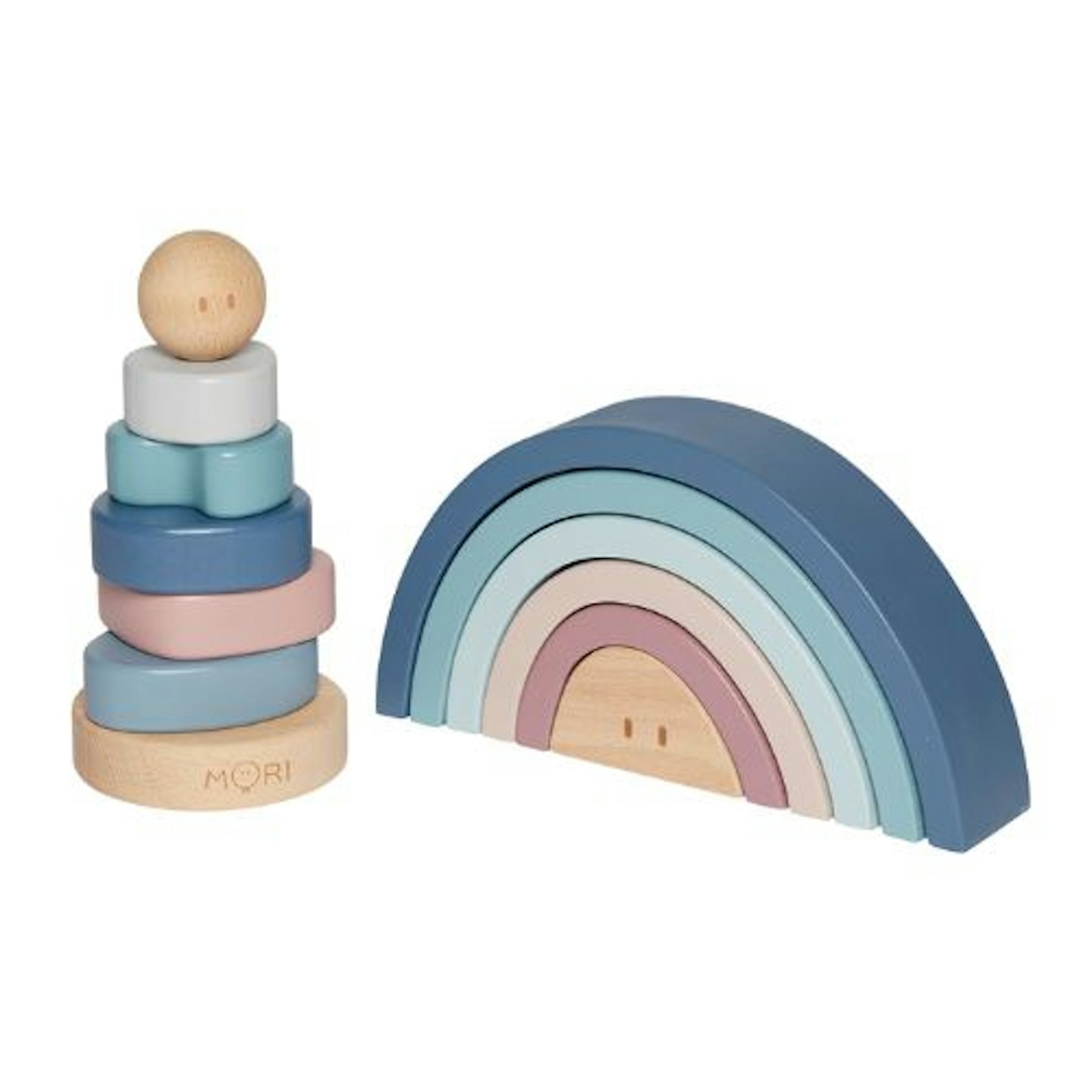 MORI
Description
Finding a toy for a one-year-old that isn't garish and doesn't make highly irritating sounds can
Pros
Non-toxic paints
Soft edges
Wipe clean
Cons
May not be engaging for older children
Best toy for newborns
Credit: Selfridges
Description
Jellycat soft toys gained popularity with parents due to their ultra-soft designs. Whilst there
Pros
Soft
Adorable
Suitable from birth
Best toy for imaginative play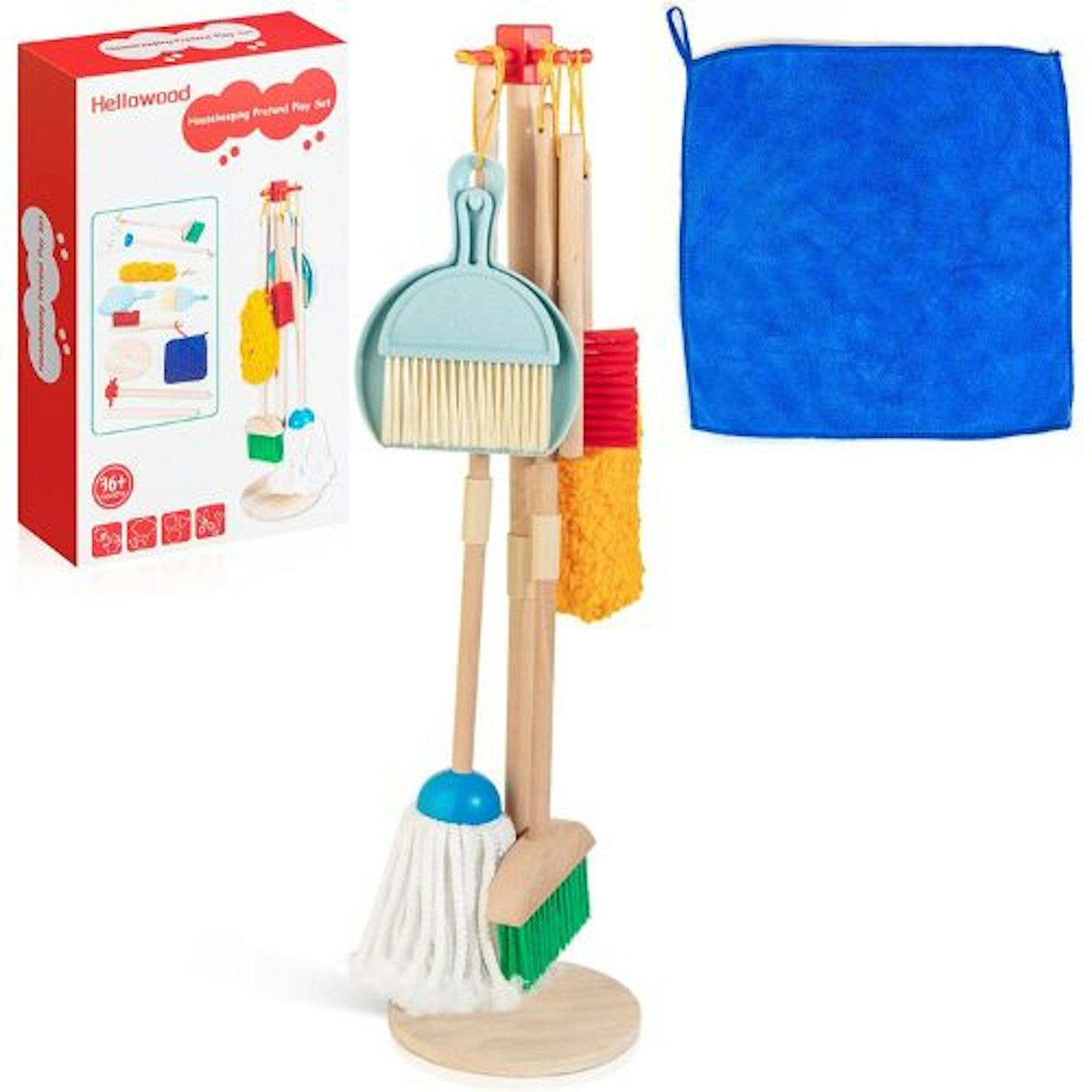 Credit: Amazon
Description
Toys that encourage cleaning up after themselves? Yes, please. This wooden cleaning set is great
Pros
Easy to assemble
Can be neatly tidied away with stand
Usable brushes
Cons
Some found the stand unsteady
Best toy for fine motor skills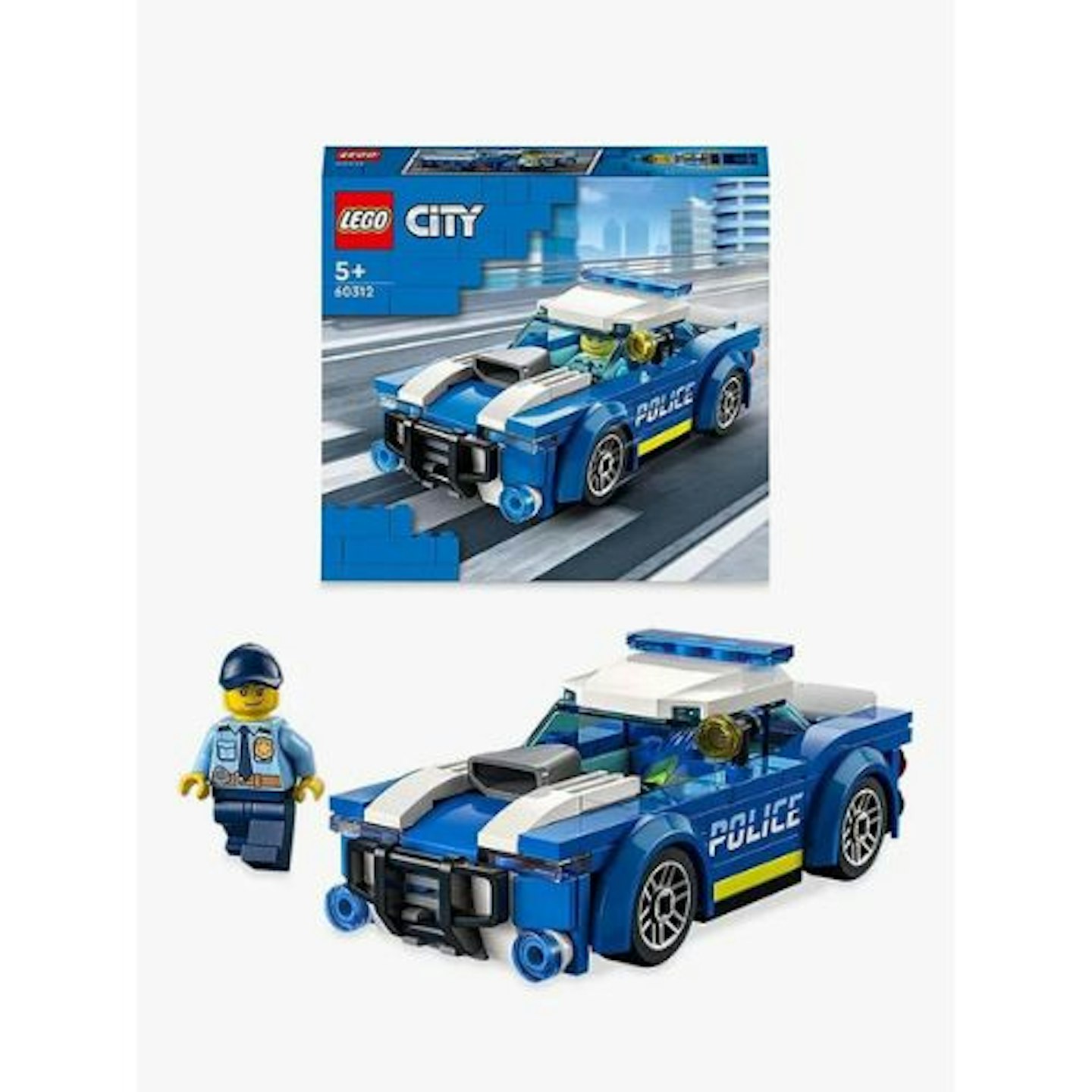 John Lewis
Description
Lego is one of the best ways to encourage fine motor skills. Fine motor skills are essential as
Pros
Great for hand-eye co-ordination
Helps children learn fine motor skills
Engaging for parents and children
Best toy for teens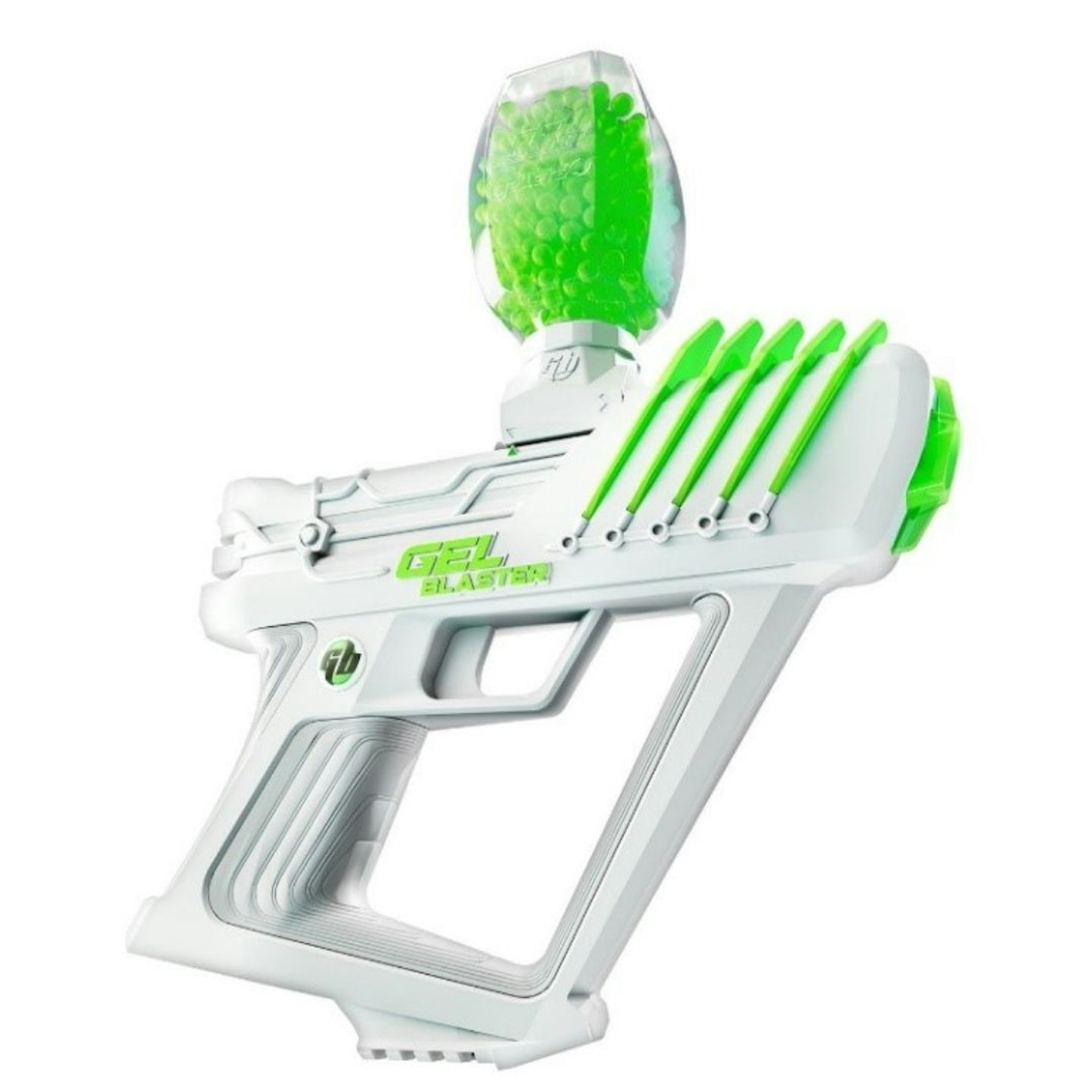 Currys
Description
The rechargeable Gel Blaster SURGE shoots water-based beads or "Gellets" that burst on impact. No
Most engaging toy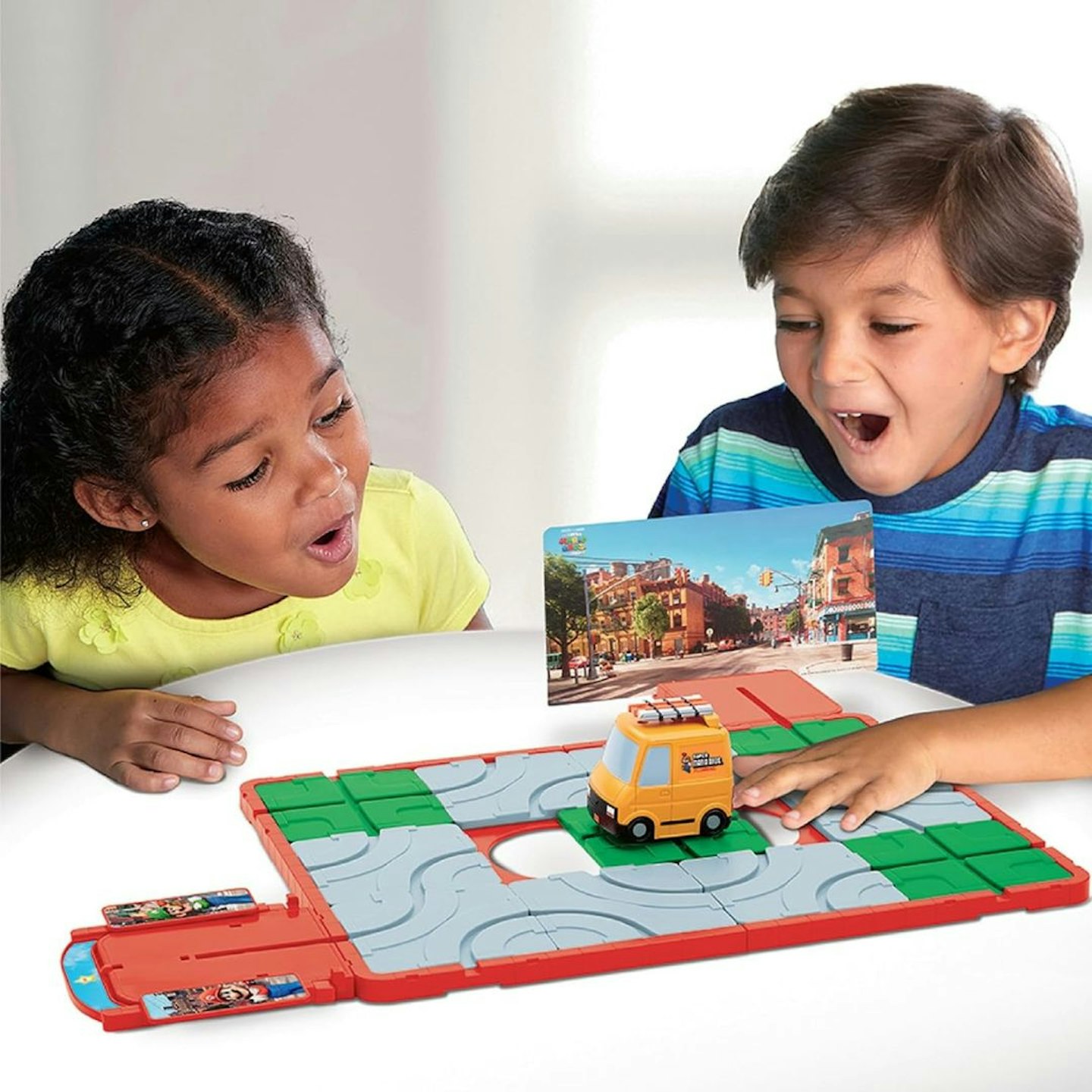 Amazon
Description
Lead the van to the finish line by sliding the track tiles! Be careful not to make the van fall
Best gaming toy
Description
Bluey: The Videogame offers another dimension for fans of the sweet Aussie based CBeebies cartoon.
Pros
A great way for children 3 and over to immerse themselves further in Bluey's world
Multiplayer mode for family and friends
Cons
You need a console to start with!
FAQs
What's the best way to clean children's toys?
It will depend on the toy and what type of material the toy is made out of. For example, cleaning wooden toys doesn't have to be done as often, as wood naturally has antibacterial properties. However, germs can survive on plastic surfaces for 24 hours and therefore need to be cleaned more regularly — wiping them down with a cloth dipped in hot water and washing up liquid should do the trick (remember, if the toy contains batteries, remove these first).
When it comes to cleaning bath toys, again, these don't need to be done as often as plastic toys and are fine to be rinsed off with some water after bath time. However, give them a deep clean every few months (pop them in the bath with some sterilising tablets) and make sure you allow them to dry properly, to prevent black mould build-up. If you're washing soft toys, the washing machine is usually fine, just make sure to check the toy's label first. Outdoor toys will also need to be cleaned more frequently due to the natural impact of the elements.
Is it safe to buy second-hand toys?
Buying second-hand toys is a great way to save money and is also good for the environment too. Brands that sell second-hand toys include eBay, Preloved, Gumtree, Etsy, Oxfam online and, of course, charity shops. However, there are a few things to consider/look out for when purchasing a second-hand toy, which we outline here in our guide to buying second-hand toys.
Safety Standards: Check if the toy complies with current safety standards. Look for labels indicating that the toy has passed safety tests and meets relevant regulations.
Recall Information: Research if the toy has been recalled. You can check the Consumer Product Safety Commission (CPSC) website or other relevant authorities in your country for information on recalls.
Cleanliness: Thoroughly clean and sanitize the toy before giving it to a child. Some toys may be washable, while others might need a more careful cleaning process.
Age-Appropriateness: Verify that the toy is suitable for the age of the child who will be playing with it. Check for age recommendations and warnings on the packaging or the toy itself.
Missing Parts: Confirm that all necessary parts and pieces are included. Missing components could affect the safety and functionality of the toy.
Hannah Carroll is a Parenting, Lifestyle and Home Product writer for Grazia, specialising in product testing and reviews. With three children, Hannah loves testing the latest industry products on her own family.