The new year can bring a lot of different sides of people. While some want to jump on the fitness 'new year, new me' bandwagon, others want to hibernate in pyjamas until spring. But one thing is for sure, when the excitement of Christmas is over, it can all get a bit dull, can't it? And this is why we want to share some exciting news with you: the new fashion collaborations you need to know about. Last year we've had the likes of JW Anderson and Marni for Uniqlo (again), and then we had the Jigsaw x Collagerie collection. Now, we want to tell you about some of the collabs that will be sure to liven up your 2023 wardrobes.
Zara x Clarks
You'll be amazed to know that, Zaraand Clarks have tagged teamed. The much loved global fashion retailer has collaborated with British shoe manufacturer Clarks on a collection that see's the Clarks iconic Wallabees and Desert boots updated with trendy chunky soles, vibrant shades and a leather cow hair finish to top it off. The collection has 15 styles for women, men and children - so there's a pair for everyone!
The colours include sand, orange, black and a bright bold shade of Barbie pink (our personal fave)!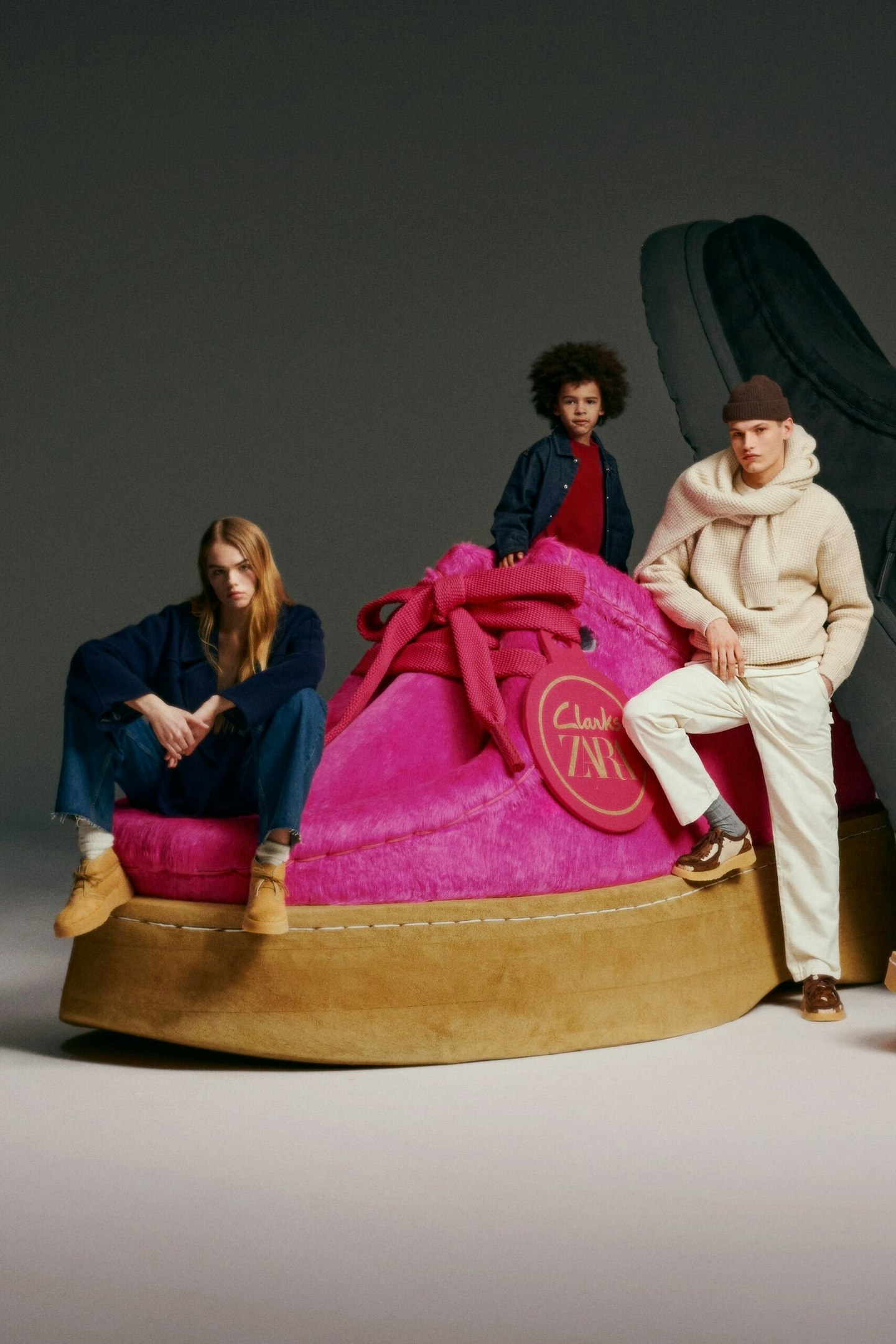 SHOP: Zara X Clarks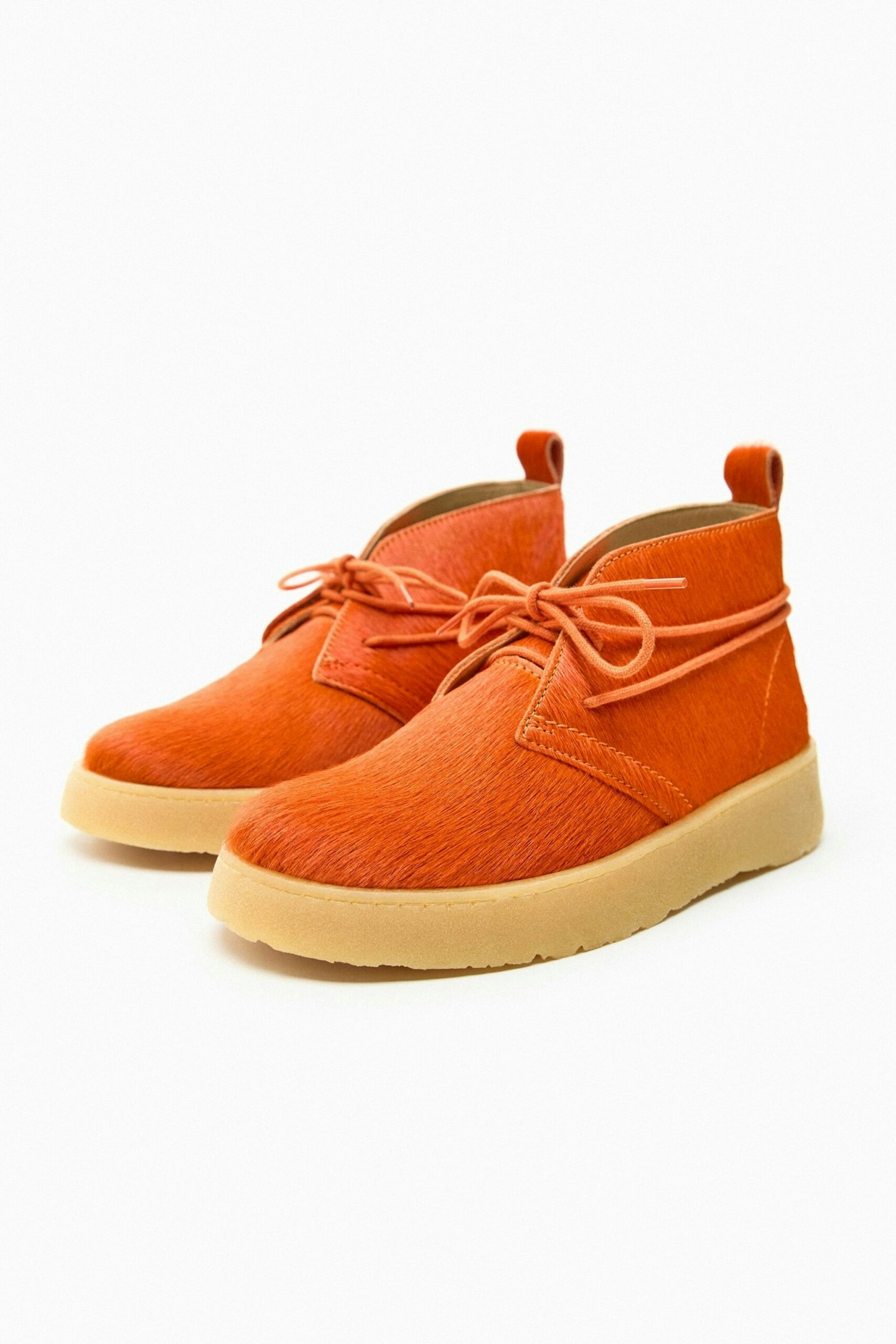 1 of 1
Clarks x Zara, Leather Ankle Boots
Just look at that cow hair finish!
Longchamp x Stéphanie D'heygere
French brand Longchamp is loved by A-listers, and if you're a fan of the iconic Le Pilage tote, you're in for a real treat. Teaming up with accessories designer, Stéphanie D'heygere, there will be a six-piece collection – including a poncho, trousers, two bags, and umbrella and a rain hat – dropping on 3 January. Basically, your ready-made capsule wardrobe, this unisex collection is made to be both inclusive and sustainable by using recycled polyester and nylon. D'heygere says, 'I regard the gender-free aspect of the collection as a particular success: the cuts and the details are neither feminine nor masculine, and the sizes go from S to XL. Inclusivity and universality are very important to me, and I always try to include these values in my work. I know that, with Longchamp, we can explore this dimension further.' Put the date in your new diary!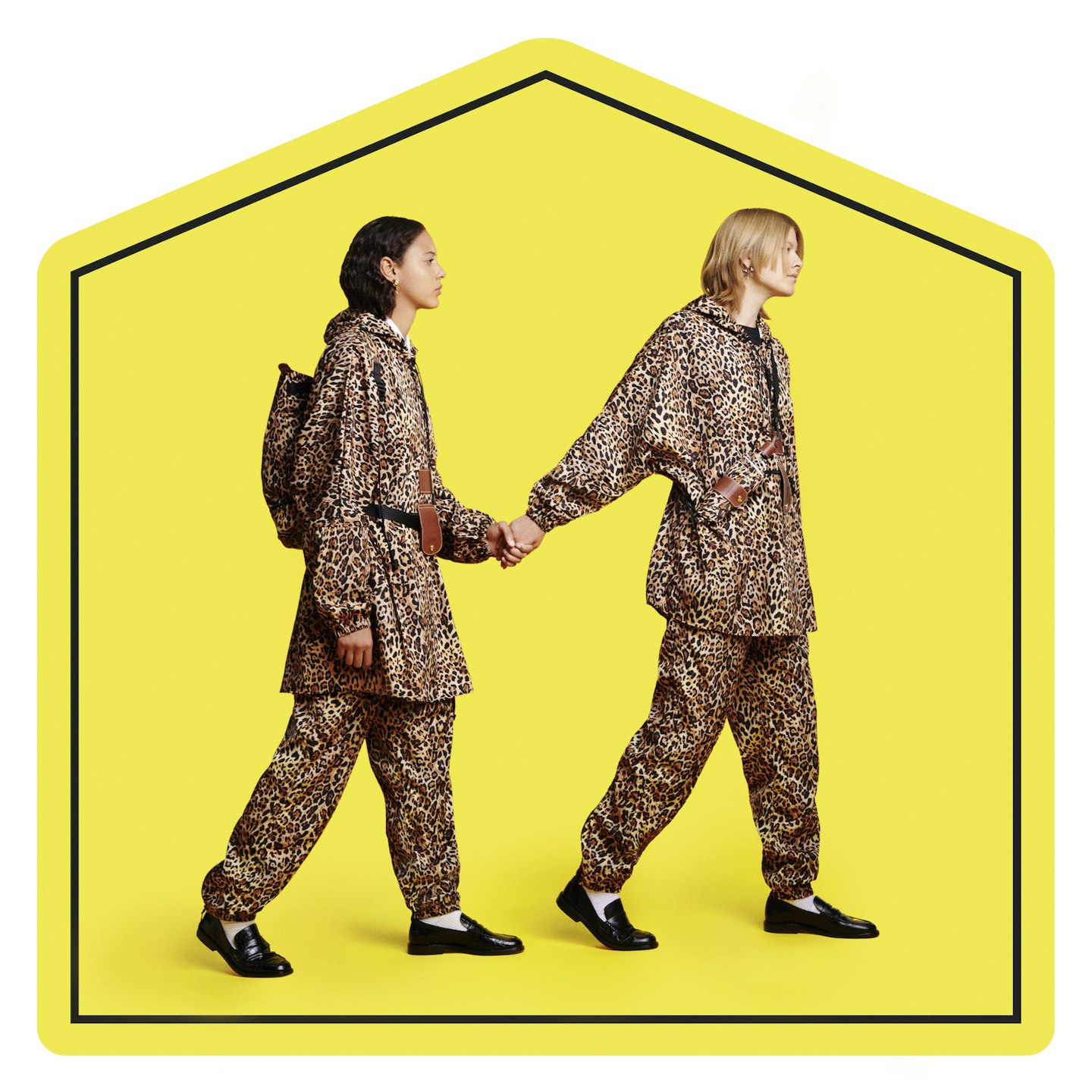 Covett x Front Row London
Have you ever wanted a particular designer bag, but can't quite justify spending so much on it? Well, Covett and Front Row London have joined forces to create the Circular Luxury Club. In this club, you can have shared ownership of bags from the likes of Bottega Veneta, Chanel and Hermés. So how does it work? You pay 20% of the price of the item and get to have it for up to 10 weeks out of the year, forever (for a minimum of one week and maximum of four weeks at a time). You can also do this with fine jewellery on site and the platform offers a cleaning and repair service so you can make sure it's kept in top condition. Hello, new dream bag.
SHOP: Covett & Front Row London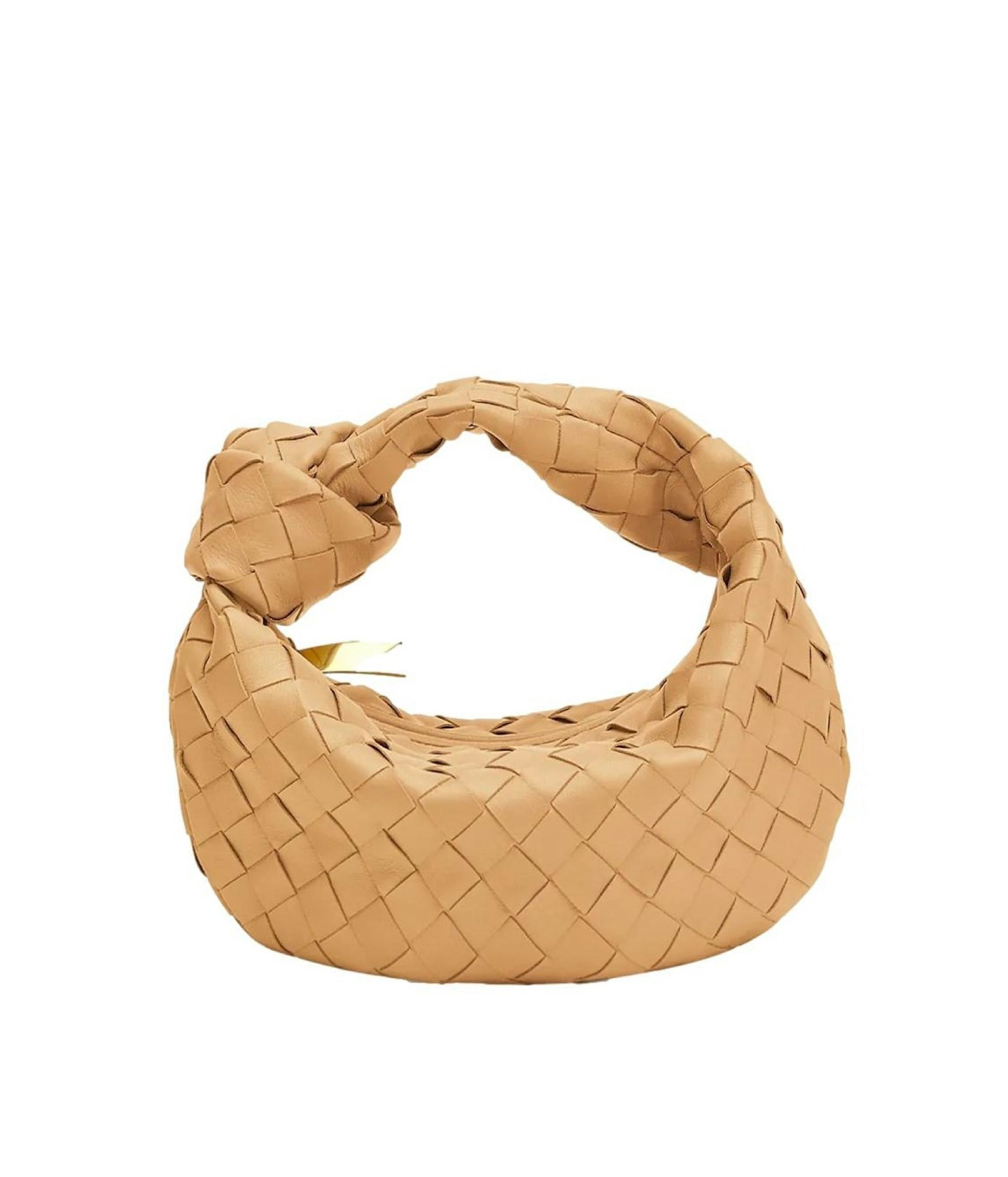 1 of 1
Bottega Veneta, Mini Jodie Bag
Bottega Veneta's Jodie is one of those styles that'll never date, will work with everything in your wardrobe and will always be iconic.
Perfect Moment x DL1961
If hitting the slopes is on your new year agenda, then stop the search. Snowboarding and skiwear brand Perfect Moment is renown for its statement-making sportswear pieces. Combine those credentials with the eco-conscious denim experts, DL1961, and you get a retro six-piece collection that definitely won't go unnoticed. That's right, denim skiwear is officially now a thing, and with ski suits, jackets and trousers created using recycled cotton and thermal technology, you get the coolest (pun intended) outfits for upcoming winter getaways. No doubt you'll want to show these off in the après ski cabin, too.
SHOP: Perfect Moment x DL1961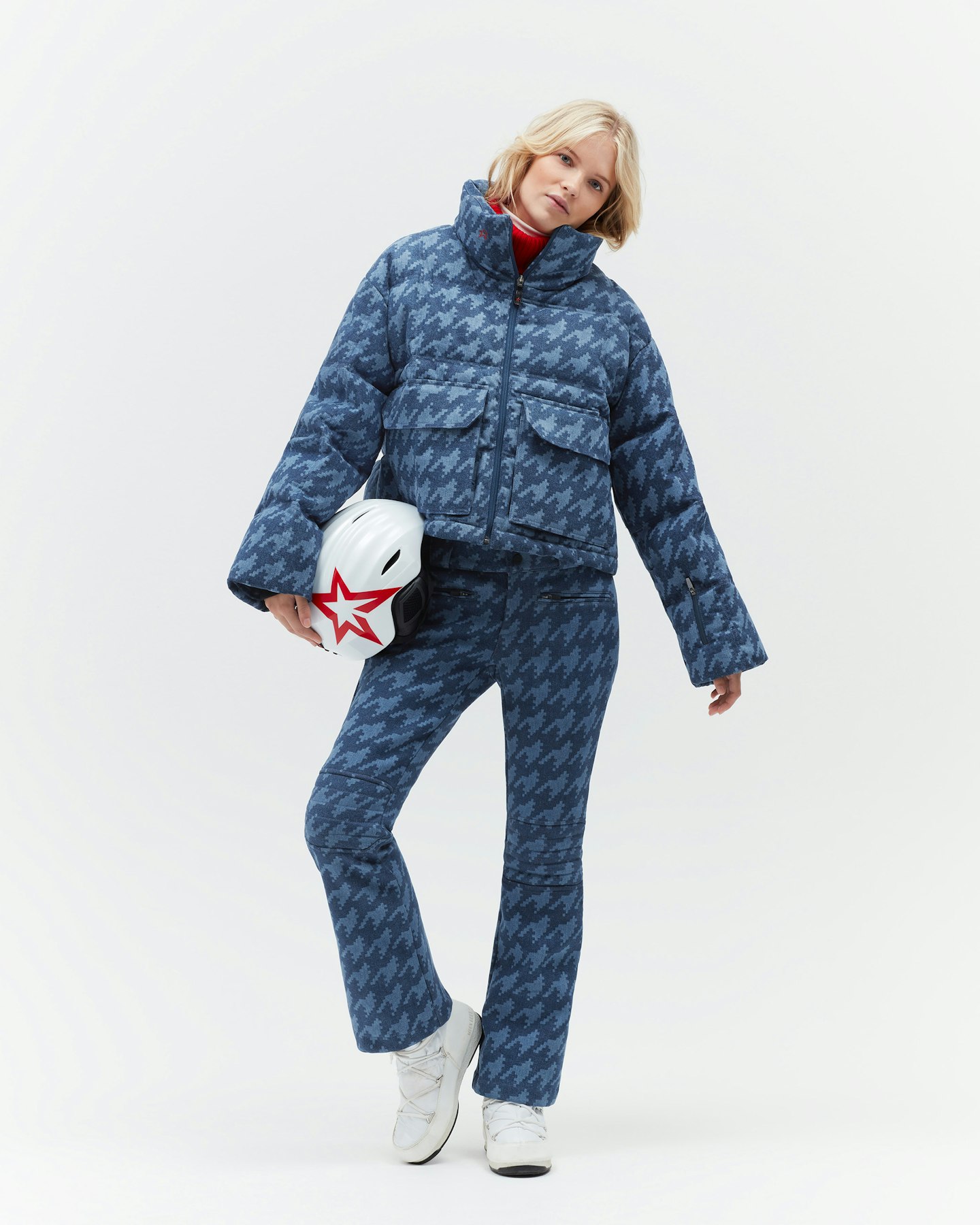 1 of 1
Perfect Moment x DL1961, Nevada Duvet Jacket
One of Perfect Moment's most recognisable prints is the dogtooth and we love this denim update.
Liberty x Carhartt WIP
Have you ever worn a pair of Liberty London pyjamas? If not, you're truly missing out on the joy of some of the most luxurious nightwear around. With exclusive prints, you can always guarantee they look as special as they feel. The latest collaboration is with streetwear brand, Carhartt WIP, and these unisex pyjamas are available in sizes XS-XXL. There's even a matchy-matchy eye mask to achieve the full sweet dreams ensemble. With the instantly recognisable Carhartt logo patch and addition of extra workwear pockets, these long pyjamas have been given a cool edge. Shop the set now.
SHOP: Liberty x Carhartt WIP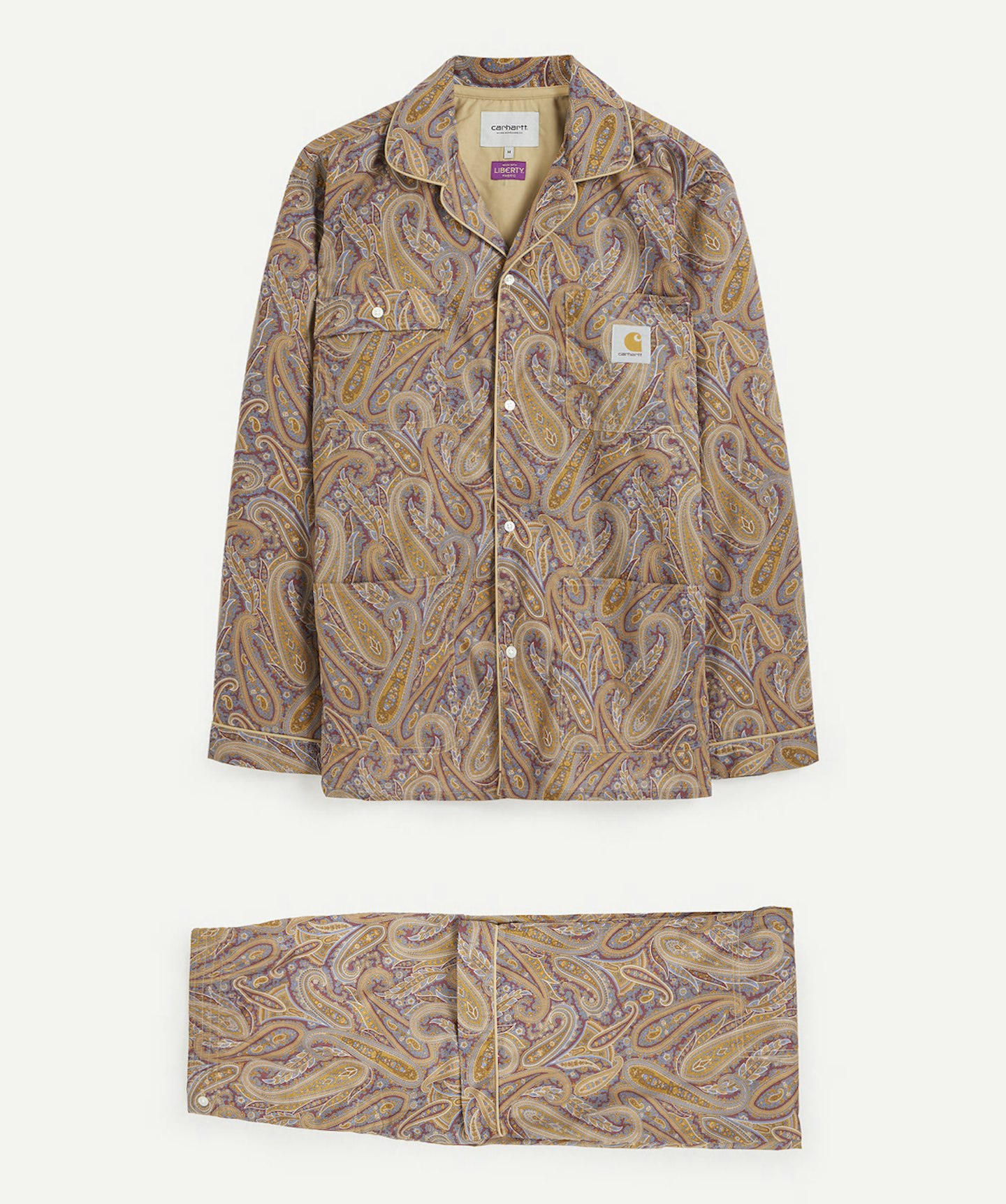 1 of 1
Liberty x Carhartt, Paisley Park Liberty Print Pyjama Set
We all know a pair of Liberty London pyjamas will be loved for a lifetime.