'What you wearing for New Year's Eve?' That has to be one of the top 10 most-asked questions when it comes to the end of year, when invites for dinners, get-togethers and parties start to roll in. To celebrate the start of a new year in style, you've got to go big or go home. That means metallics, sequins and bold colours need to come out of hiding, people. Whatever you've got planned, we've got outfit ideas a plenty - whether you're heading to a chilled house party or going out-out. New Year's Eve outfits just became a whole lot easier...
A Sparkly Jumpsuit
To celebrate the end of 2023, opt for a spangled jumpsuit like fashion influencer Ashley. Turning up to a party in this will have no one confused where you're going to - it screams New Year's Eve.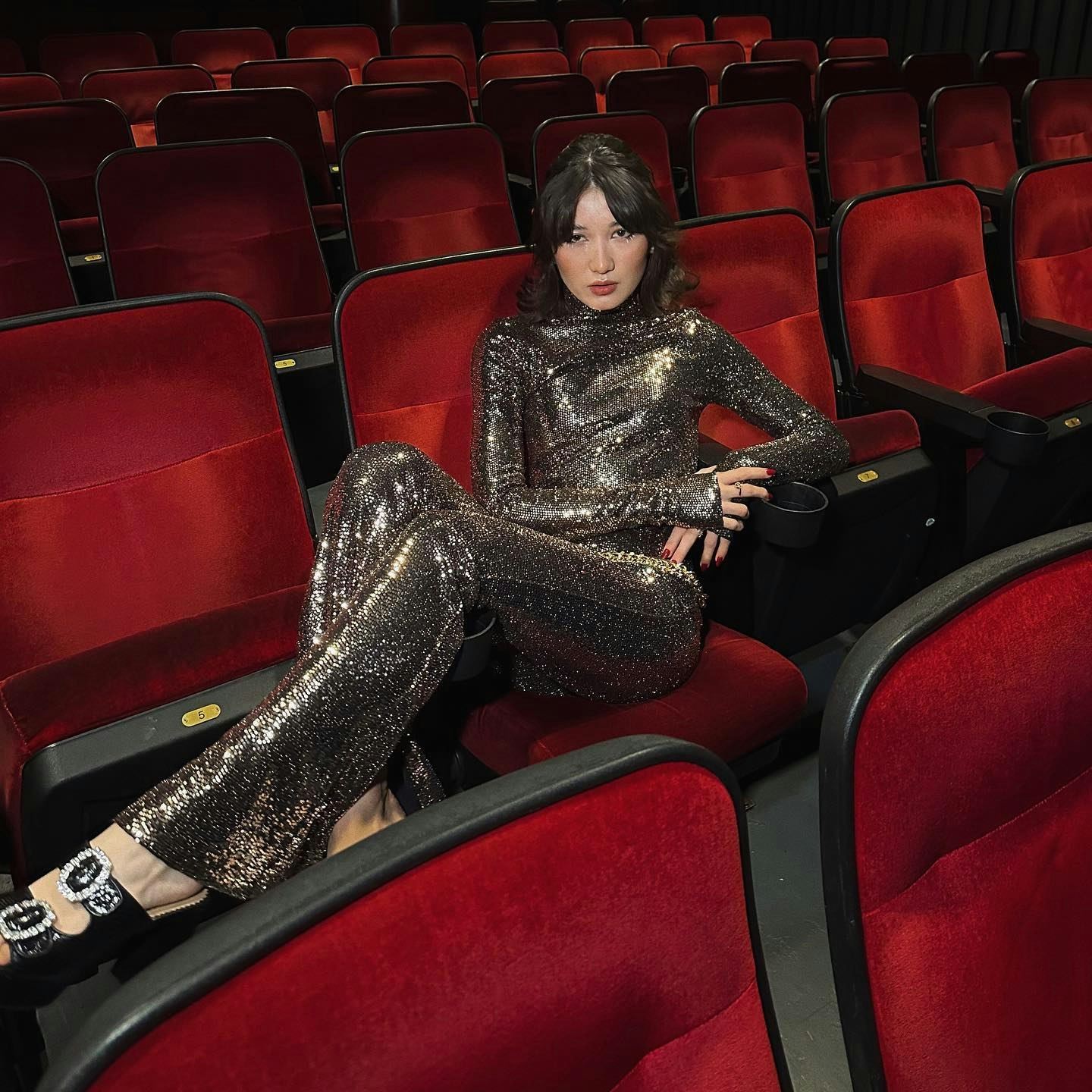 Description
This Sosander jumpsuit should immediately be filed under 'New Year's Eve'. With semi-sheer sleeves
Description
This sequinned jumpsuit's slightly thicker sleeves are great if you're not a fan of a spaghetti
A Black Dress
The LBD will always be a safe bet but feel free to mix it up like Love Island's Tasha, who wore a lace version with the accessory of the moment - the corsage - and hot pink heels.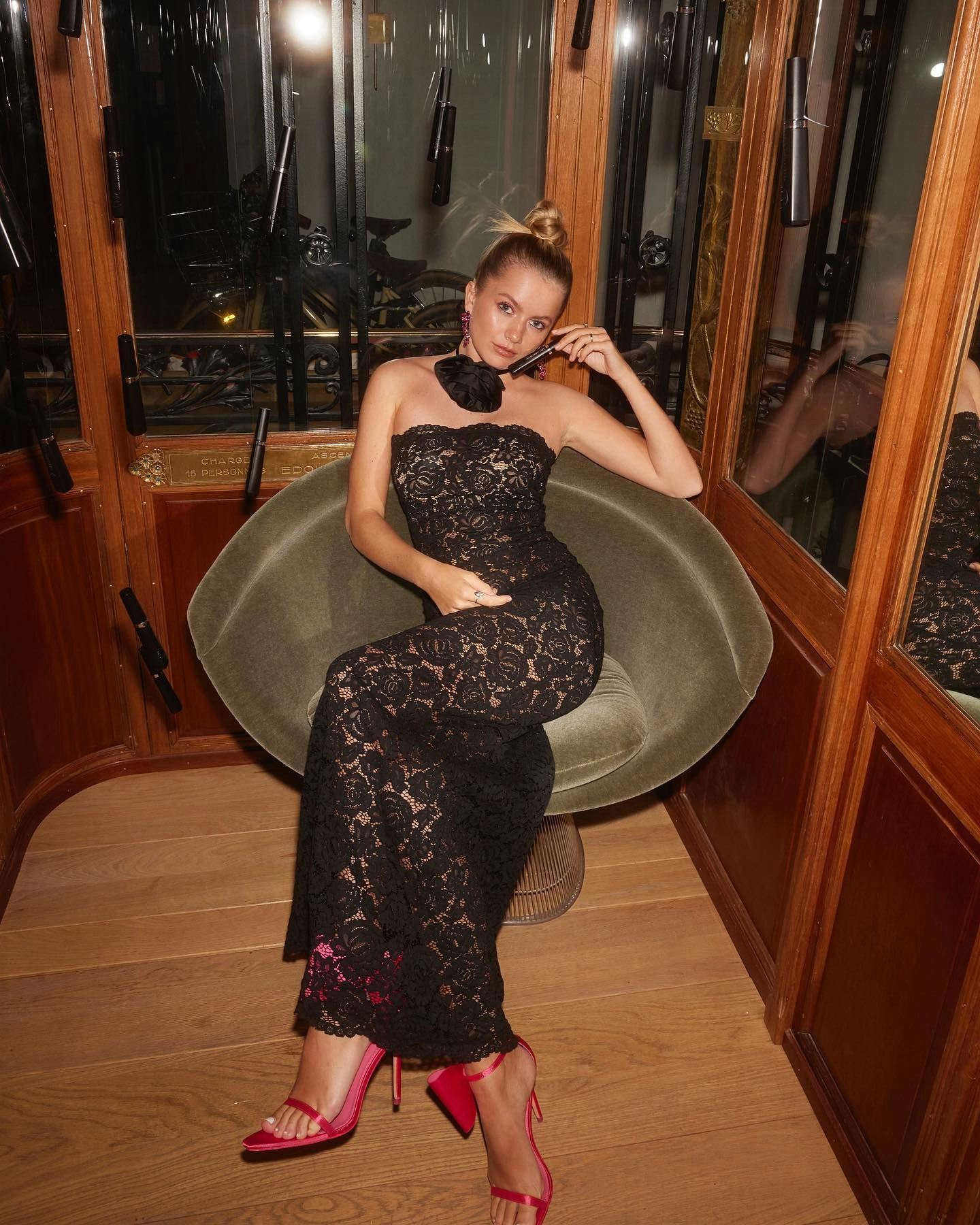 Description
Club L has so many dresses that could work for New Year's Eve, but this long-sleeved,
Description
AllSaints' slightly grungier take on the black lace dress is no less suitable for New Year's Eve.
Feathers
Your birthday outfit could also double up as the perfect outfit to watch the ball drop. This dress is 'It girl' material.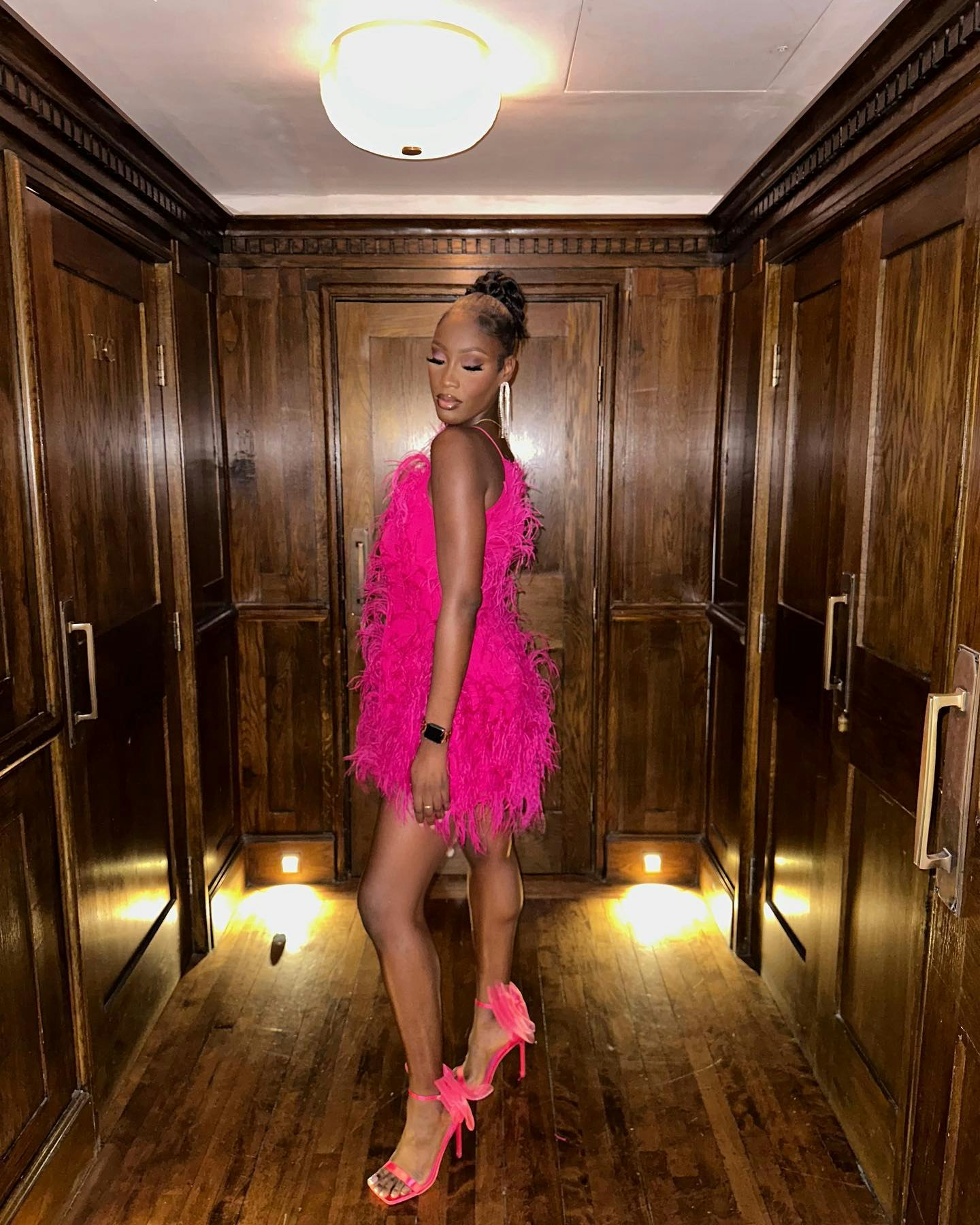 Description
Meghan Markle's a fan of Cult Gaia, whose feathery dress gets our vote for NYE. Balance out its
Description
For a hint of something feathery, Urban Outfitters has a faux-fur scarf that will add an element
A Nice Top
December isn't known for having the best weather, so you might want to wear a pair of trousers or cargos with a cool top like Jameela. Opt for some trainers to make this look more casual or for that stop and stare factor, make heels your go-to.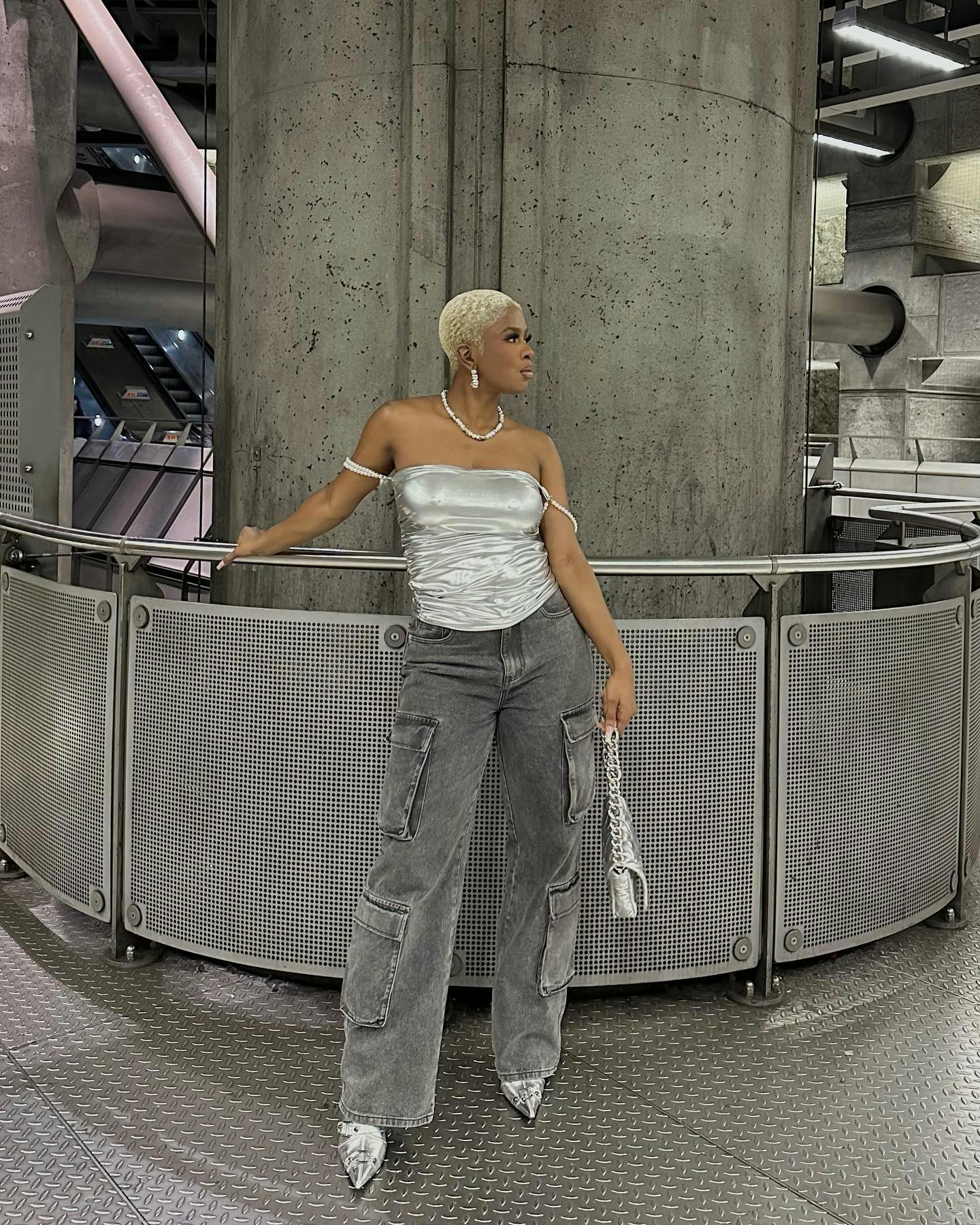 Description
New Year's Eve outfits don't get much more fail-safe than a nice top and jeans combo, especially
Description
Invest in a pair of cargo jeans and you won't look back. Seriously, they'll become such a
Description
Court heels have definitely made a comeback over the past few months, but the modern way to wear
A Red Dress
If you're still in the festive spirit, throw on some red like Fiyaso.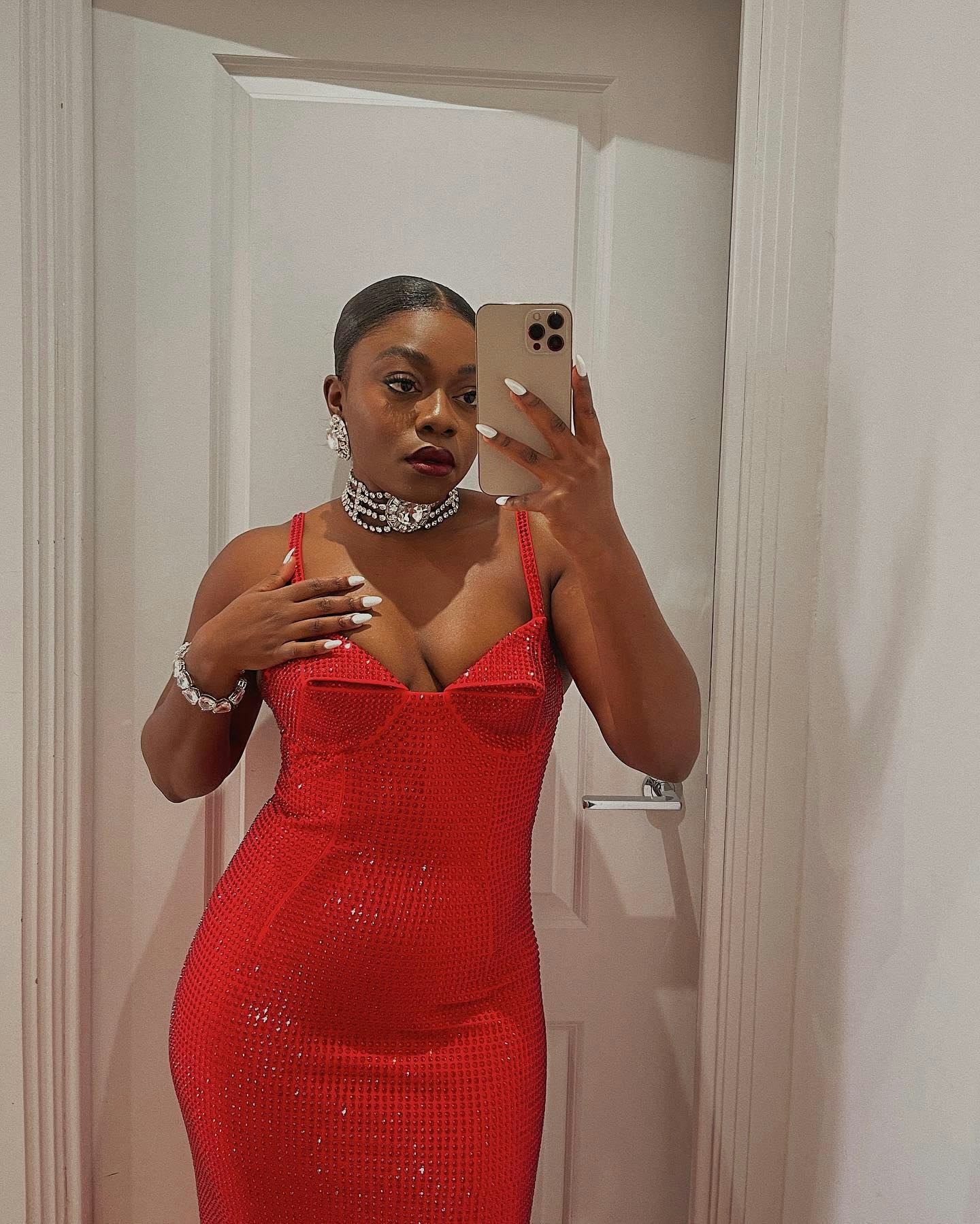 Description
New Year's Eve outfits don't get more statement than a rhinestone dress that's flame red. Meshki's
A Vintage Slip
A slip dress has never done anyone any harm. Why not stride into 2024 with a vintage number like Conna Walker? She's worn hers with a nice oversized blazer.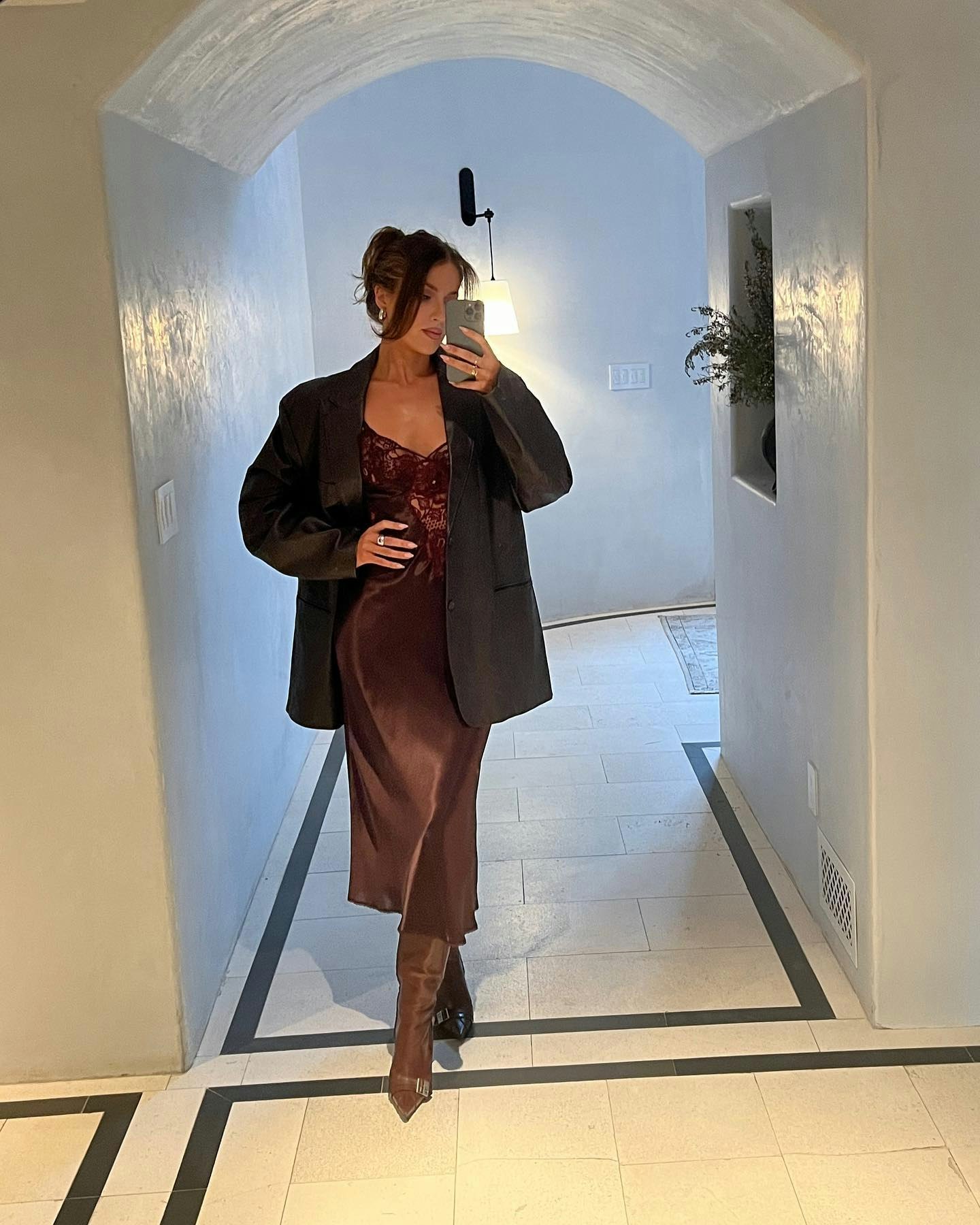 Description
Intimately's maxi slip comes in five tantalising shades, including hot fudge and sparking cider,
A Blazer
If a blazer is more your vibe then opt for a look similar to Melissa's (black or navy blue always looks good). You can also play around with some accessories to add that extra touch of glamour or jeans to dress the outfit down. New Year's Eve outfits don't get much more classy or versatile.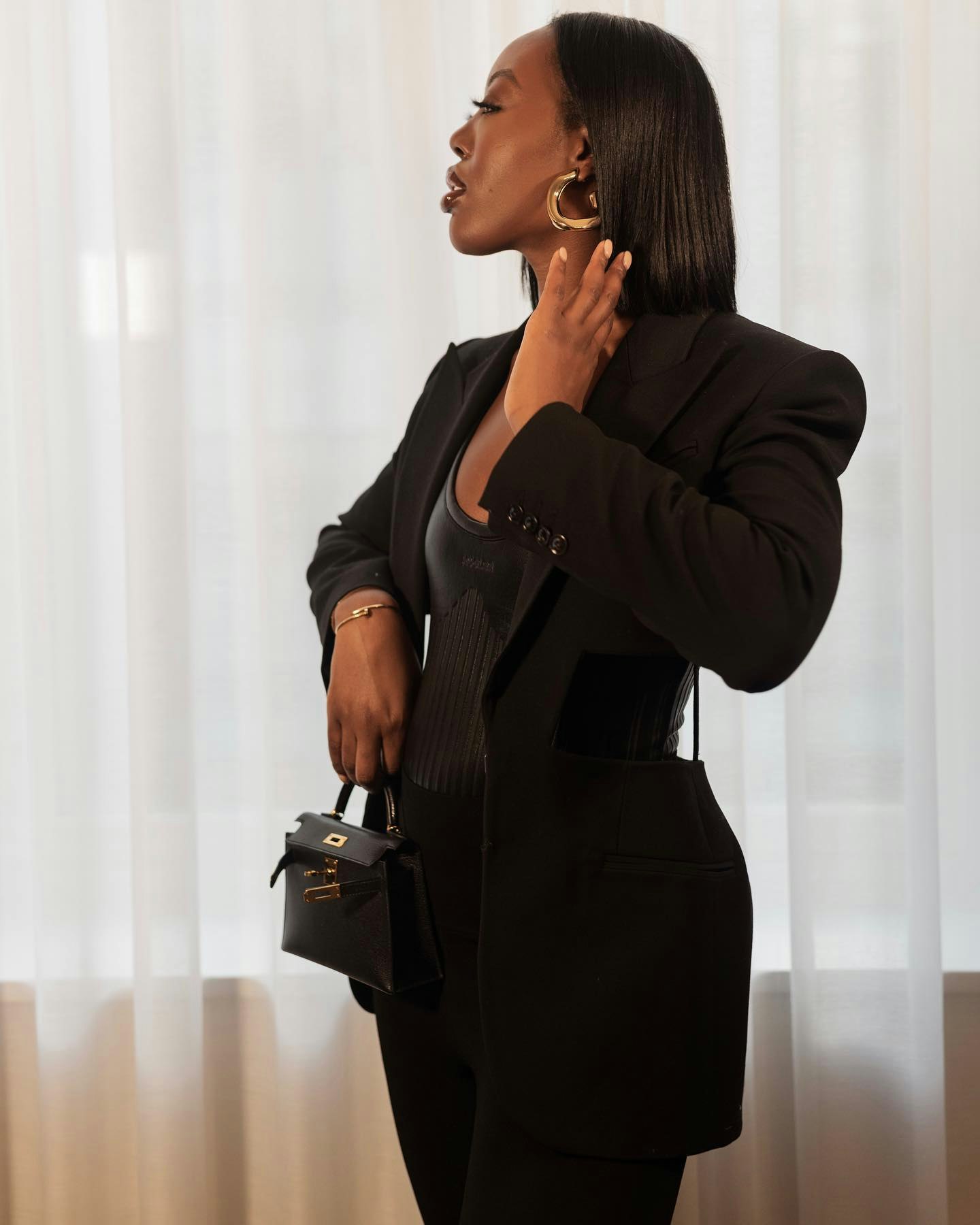 Description
New Year's Eve outfits can only be improved with an overlayer that you actually want to wear. COS
A Shiny Mini
Pink outfits are always a good idea - and content creator Adeola Patronne proves that you can't go wrong with matching heels!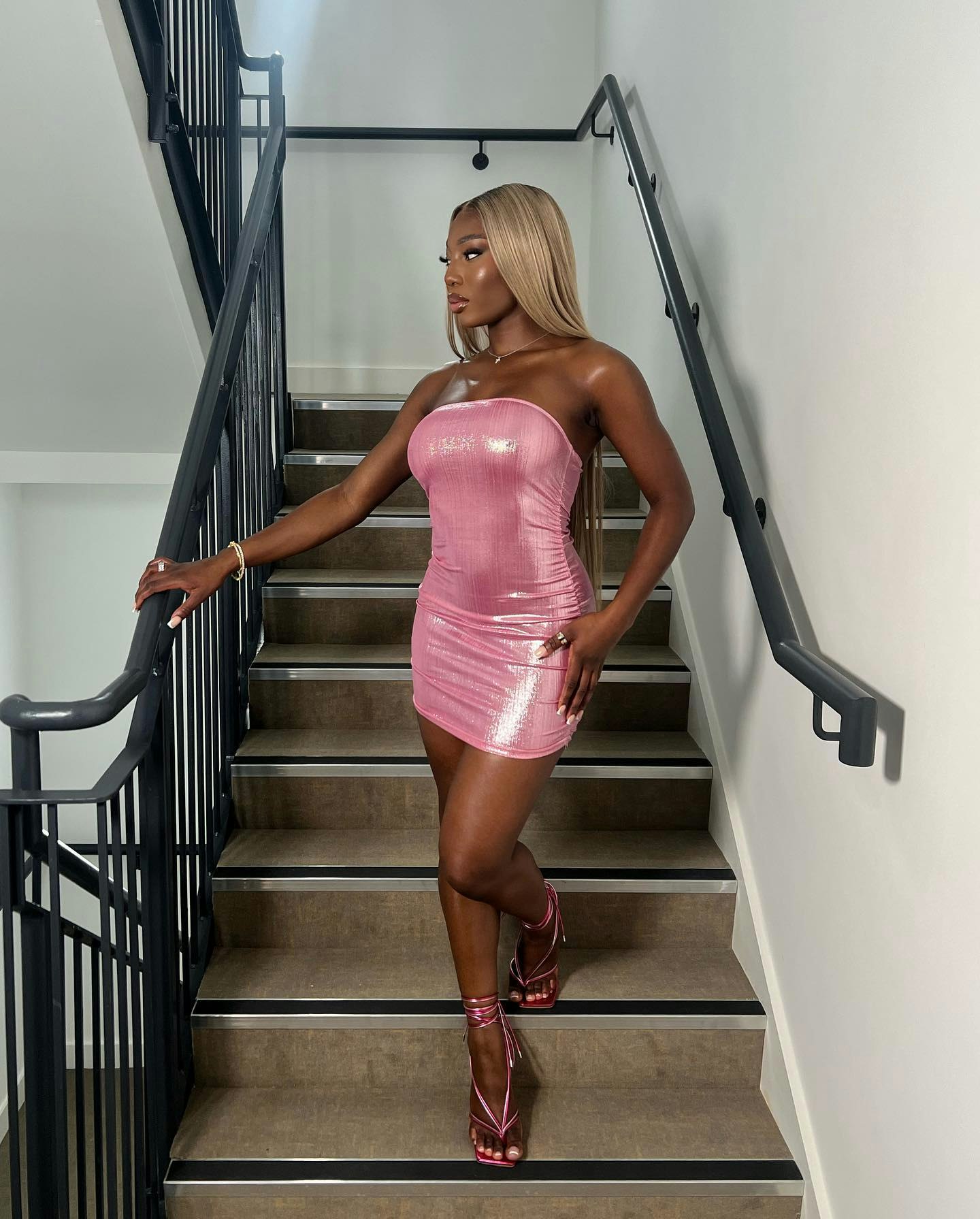 Description
Sleeper's feather-trimmed satin chemise feels appropriate for the year that was dominated by
A Bit Of Sparkle
Start the new year off with some glitz and glam. And you can make it even more fun by matching with a friend.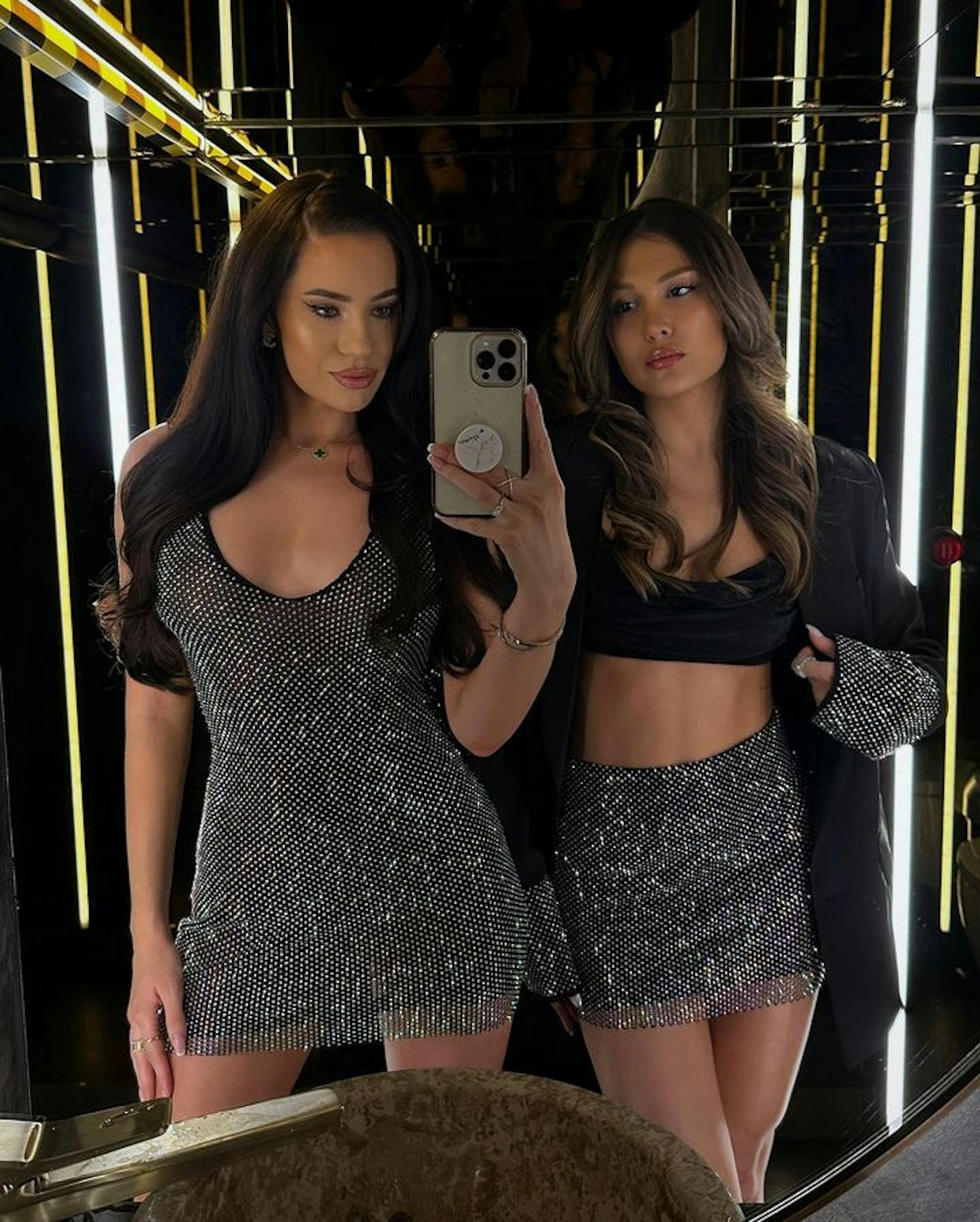 Description
Available in sizes 4-20, Whistles' lilac midi dress is a sophisticated take on sequins, featuring