Ever since Elle Woods stepped out on her first day at Harvard Law School in Legally Blonde, dressed in a magenta suit and matching rose-tinted shades, fashion has had a constant love affair with pink outfits. They're camp! They're fun! They're everything fashion should be. That's why we're making a case for outfit ideas that are all themed around all pink.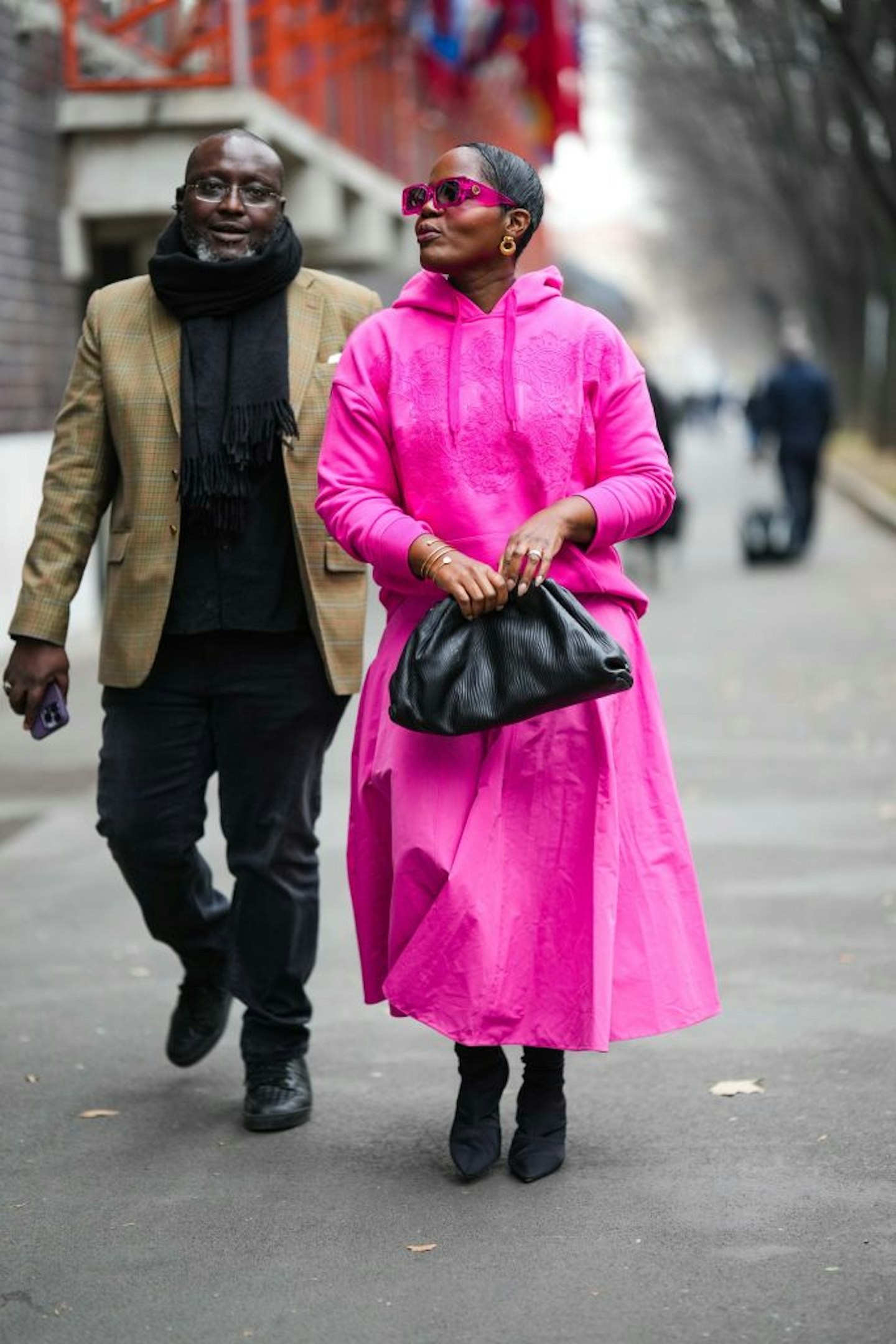 If you don't know what to wear, picking a colour and wearing it head to toe can be a simple but seriously effective outfit idea. Different shades of the same tone adds depth to your look but means clothing and accessories can be easily matched, making getting dressed a whole lot simpler. If you need convincing, Viva Magenta, a rosy tone of the pink, has even been named as Pantone's Colour of the Year for 2023 - proof that pink outfits have staying power.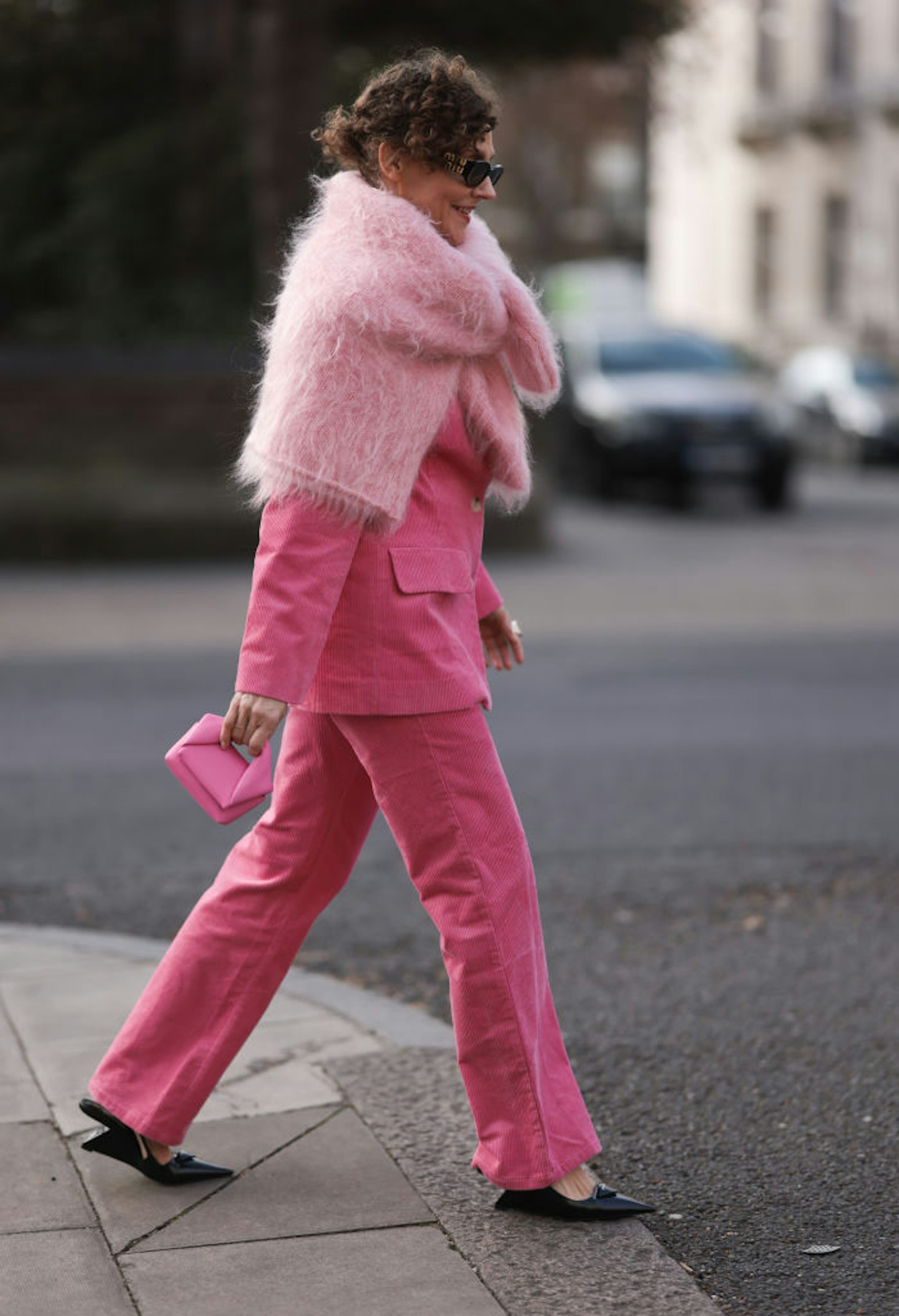 As our obsession with the '00s continues, so does our love of pink. From pastel pink velour tracksuits Paris Hilton would be proud of to hot pink and fuchsia, there's a shade for every occasion. And with the smash-hit success of Greta Gerwig's Barbie, it seems the pink love has amped up even more. Scroll below for some pink outfit inspo.
'00s Pastel Pink
Try matching your tights to your trench (or your suede bag to your slip dress) for an instant outfit that's easy peasy. Accessories in different shades will finish off the look perfectly.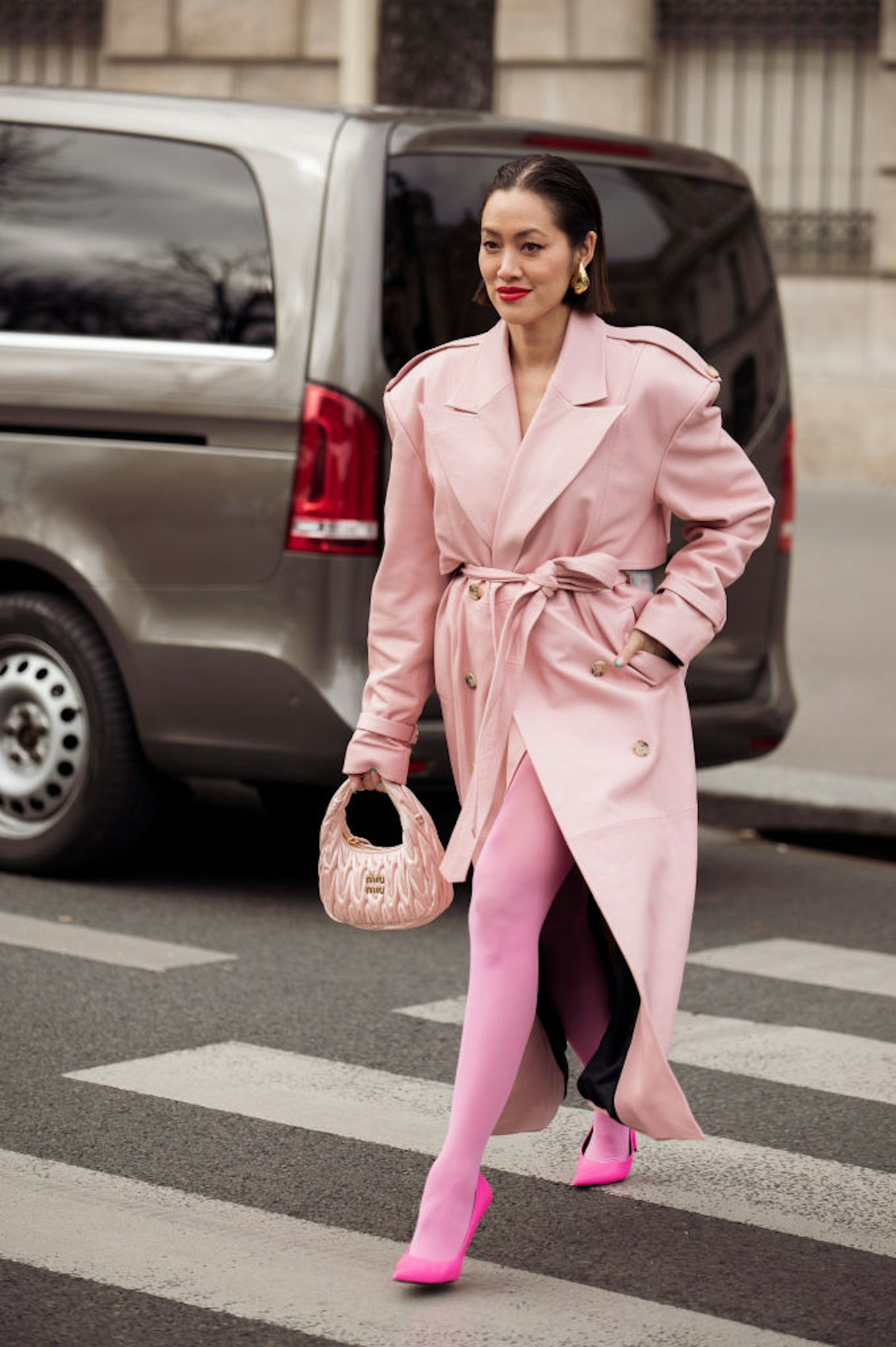 Description
The simple yet stylish shape of this pink handbag means it'll be a perennial in your wardrobe.
Description
Made from crinkle-effect satin, Acne Studios' self-tie wrap slip dress is the perfect shade of
Hot Pink
Go all out and opt for a highlighter-bright shade head to toe. Match your bag, shoes, top and skirt for a bold outfit that packs a punch.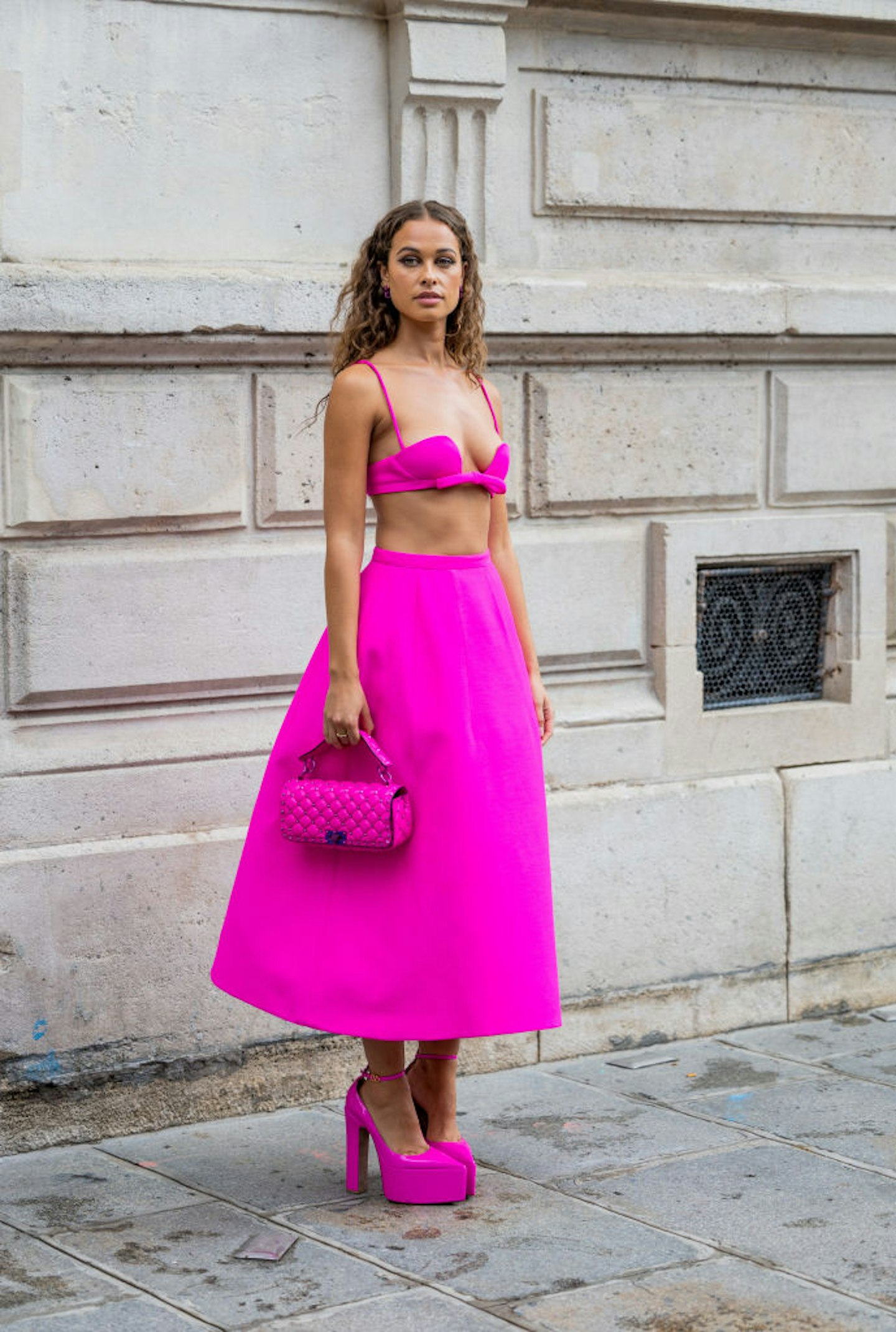 Description
This hot pink slip dress is perfect for weddings, holidays, anything you can think of really.
Description
Mulberry's merino wool scarf is available in five shades but this popping shade of pink is by far
Try Tailoring
Suits don't need to be black or navy. Add a rosy glow to proceedings by considering a pink suit. A dusky shade of pink is easy to wear, and will pair perfectly with accessories of all colours. For a final flourish try a corsage to keep this outfit bang on trend.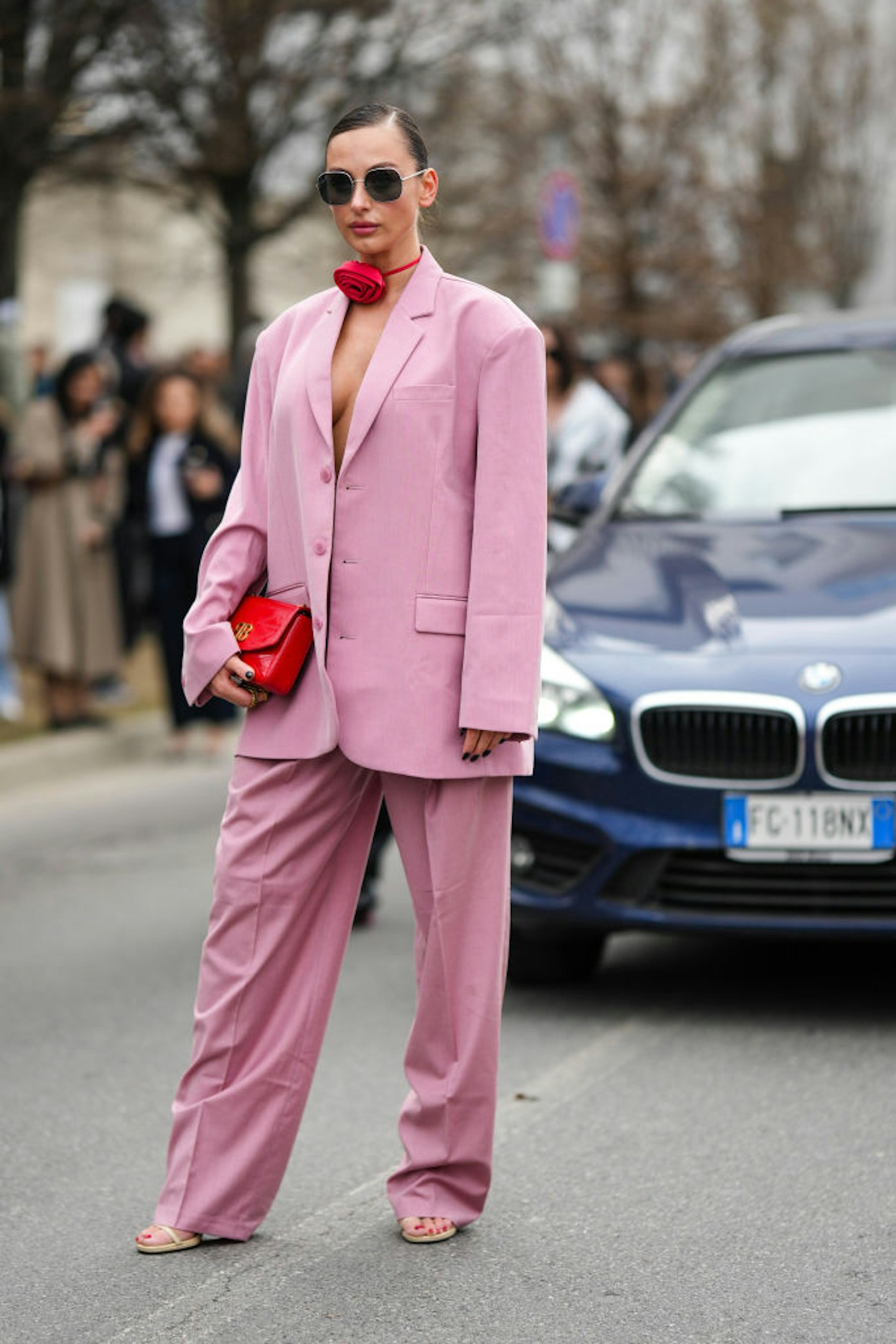 Description
Asceno's linen trouser suit couldn't be more perfect for summer's wedding circuit. Why not prepare
Description
You can wear these linen trousers with the matching blazer or with a crisp white T-shirt.
Description
This fuchsia trouser suit could be worn for party season or as separates as part of your
Description
These slightly flared trousers will cheer you up every time you pull them on.
LPD (Little Pink Dress)
As much as we love a little black dress, this season why not try the LPD. Wear with black boots or metallics to cut through the cuteness. Perfect for party season!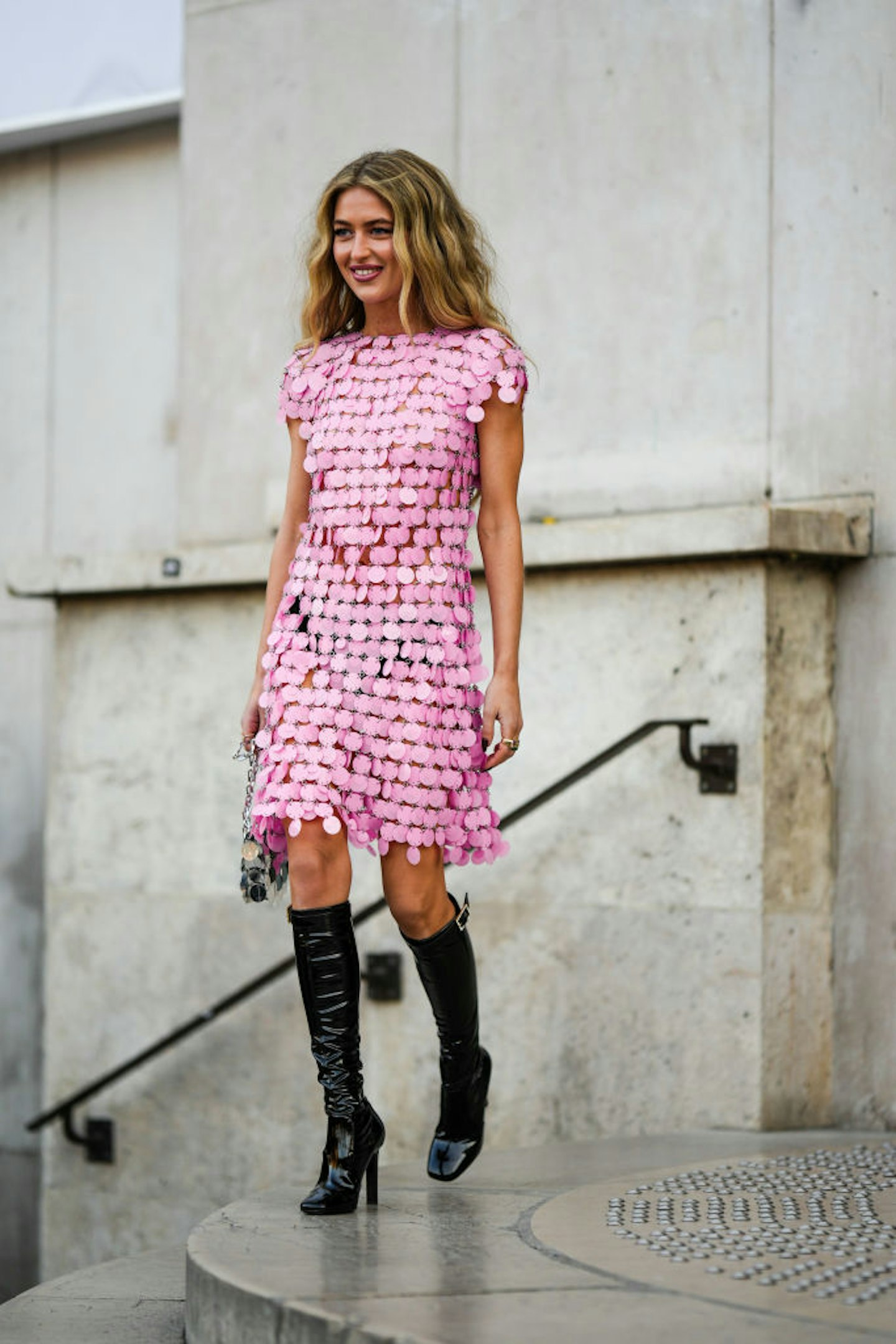 Description
Barbie would definitely approve of this hot pink mini by Staud.
Description
This sequinned bodycon mini has seriously main character energy thanks to its pink-and-red diamonds.