How many days a week do you wake up and think, 'Not again!' We're talking about getting dressed in the morning, of course, a daily activity that, depending on organisational skills and decisiveness, might be easy as pie or exceedingly challenging. If you're in the latter camp, how about some outfit ideas courtesy of your favourite influencers? They seem to have no trouble whatsoever is piecing together looks that are inventive enough to make you stop scrolling.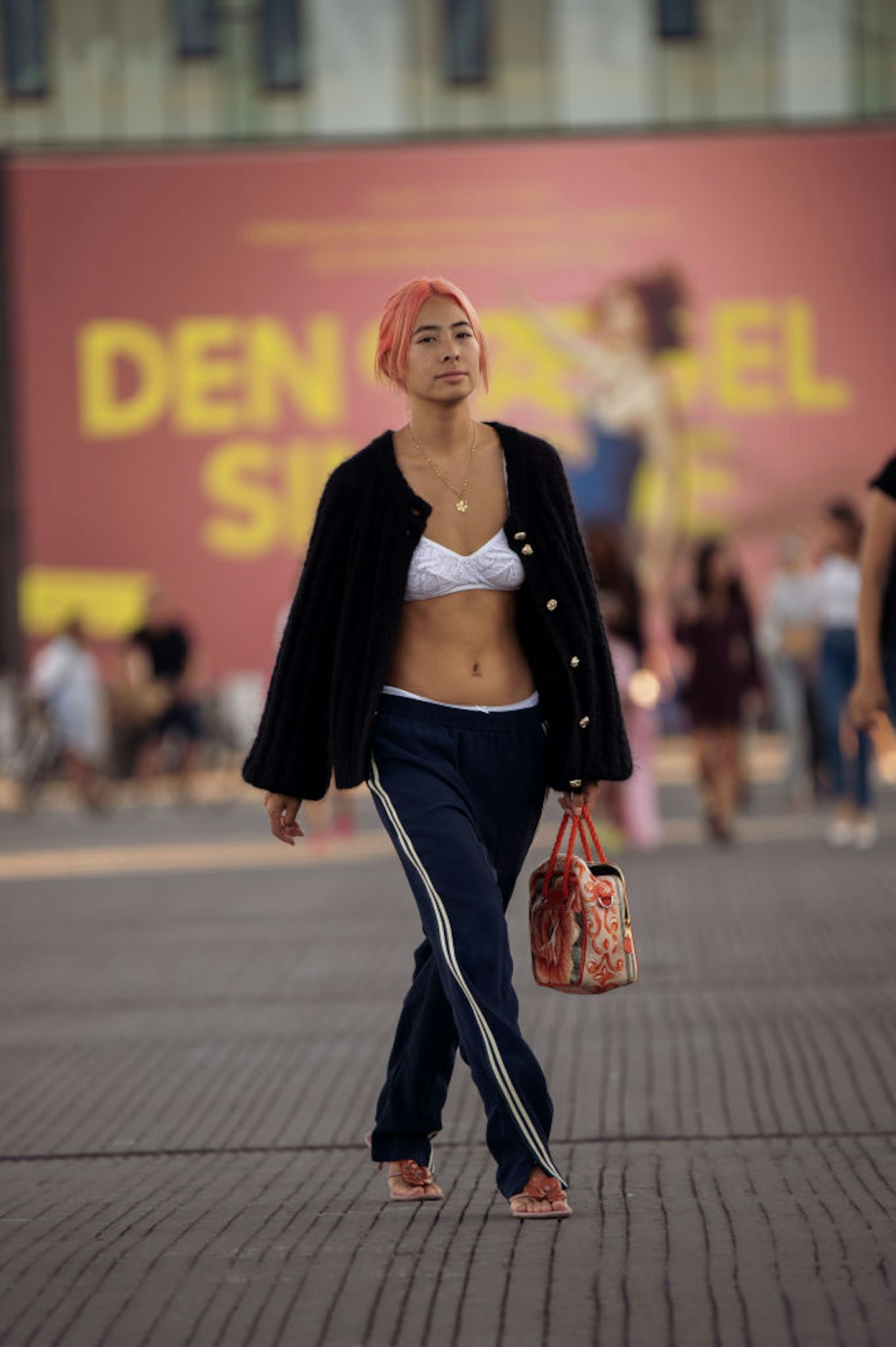 Stylist Michelle Li is a master of fun outfit ideas, layering different colours, textures and styles of clothing to make one perfectly imperfect look. Why not try contrasting a pair of everyday tracksuit bottoms with a peekaboo bra moment? Top it all off with a cardigan in case of changeable weather and you'll be ready for the 'gram.
Description
The outfit ideas are endless with this cropped cashmere-blend cardi from Extreme Cashmere (open
Description
Team Grazia is a big fan of Skims. This underwired bra is too pretty to keep under wraps.
Description
These black track pants are a classic that can be dressed up or down.
On the streets of Paris, this woman's city-appropriate take on athleisure caught my eye. If you've ever wondered how to elevate the humble sweatpants to something worthy of more than a supermarket shop, you've got your answer: silver ballet flats.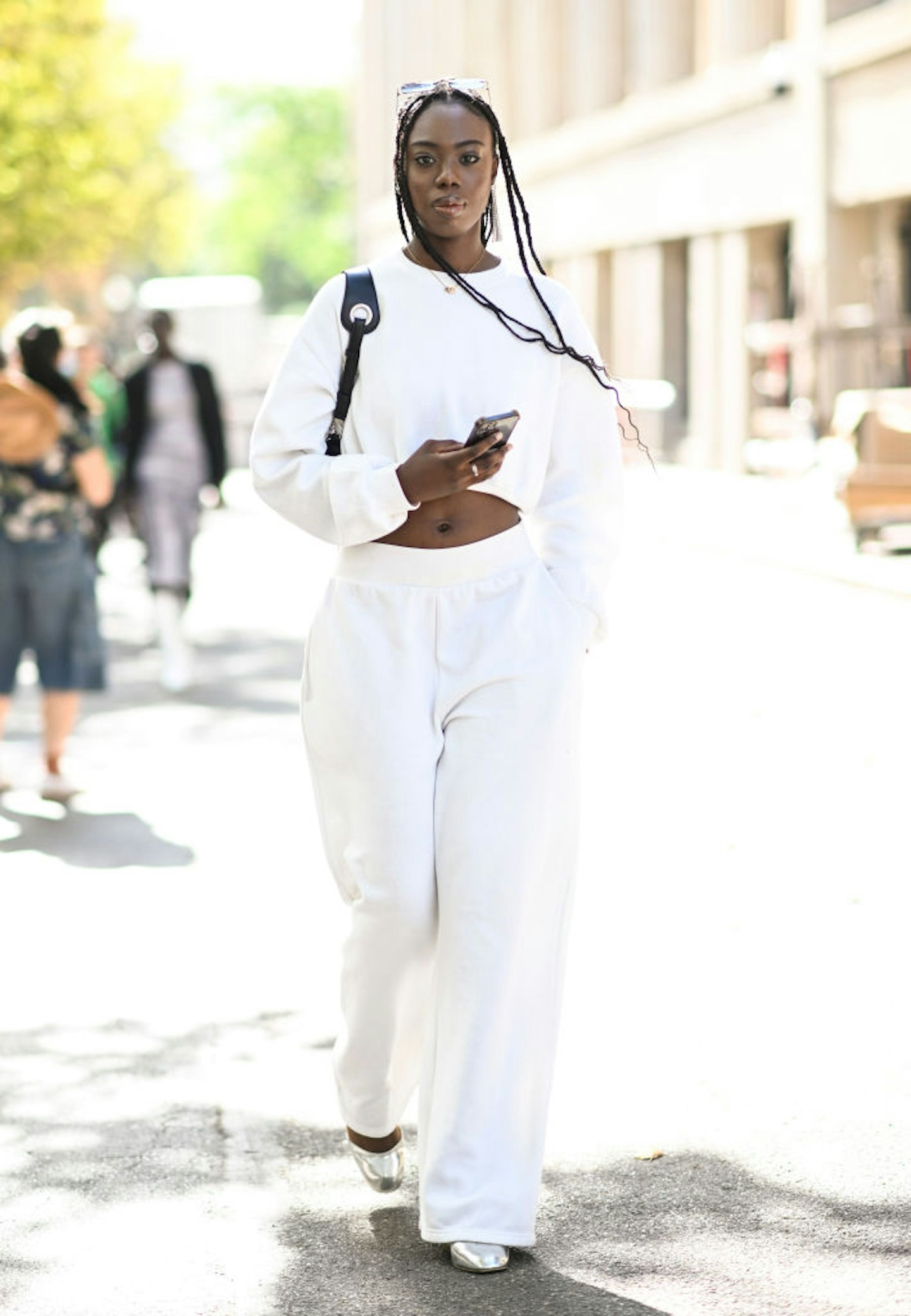 Description
Pangaia makes some of the best athleisure in the business, with a variety of silhouettes from
Description
With 18 shades to choose from, including orchid purple, celestial blue and stem green, you can go
Description
These silver ballerinas would look brilliant with so many different outfits.
It might not be shorts weather for much longe but a knee-length version still has a few weeks still in her. Just ask super stylist Gabriella Karefa-Johnson, who packed a pair for Paris Fashion Week, sporting hers with a vintage tee and statement shoulder bag.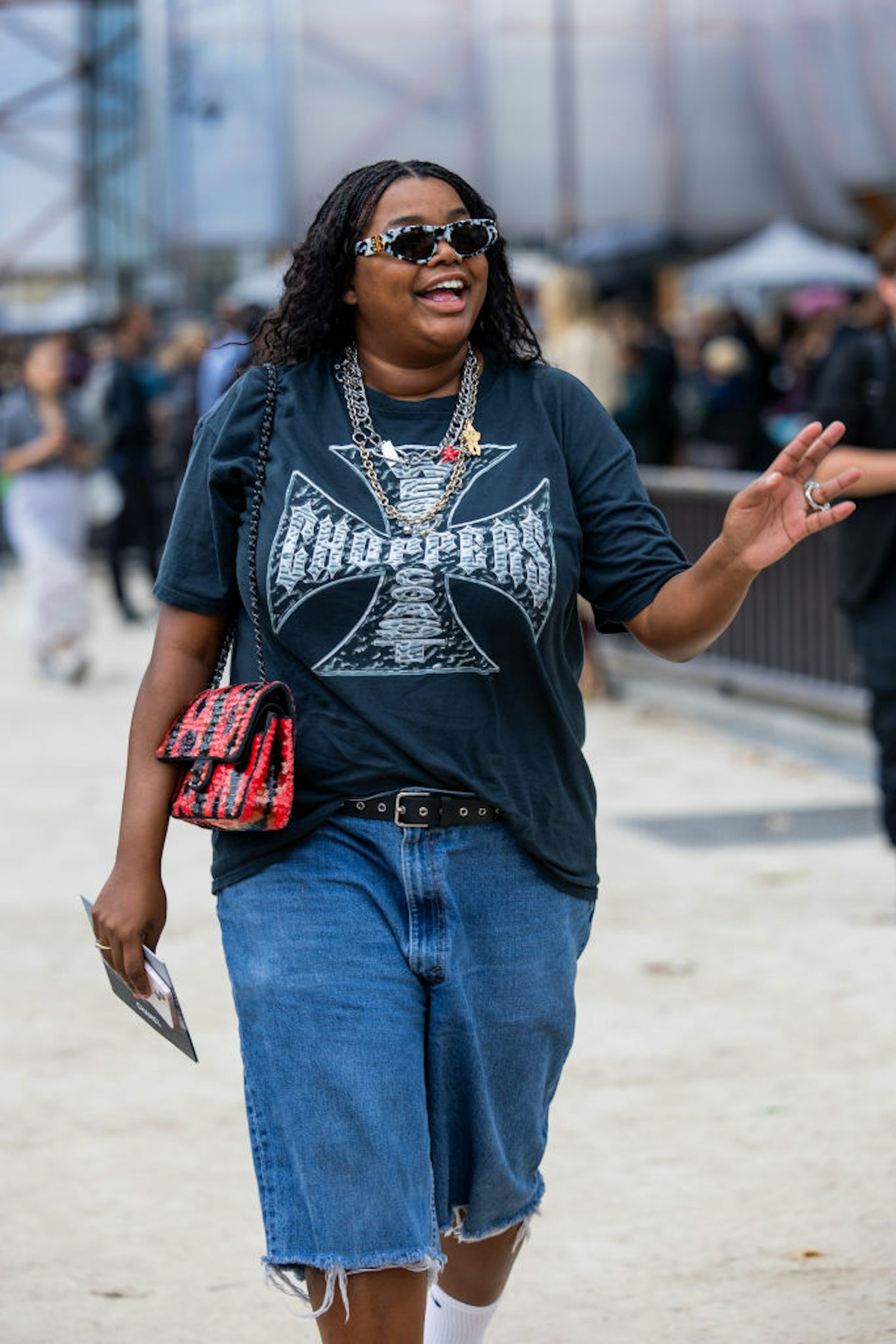 Description
Anine Bing has plenty of rock 'n' roll sweatshirts that you can add into your off-duty rotation.
Description
Raey is the fashion editor's go-to for denim - and its knee-length shorts are perfection.
Description
Karefa-Johnson contrasted her lo-fi shorts with a polished shoulder bag. H&M's ring stud tote is a
The Canadian tuxedo is a tried-and-tested outfit formula, but what about its even more extra cousin - triple denim? This street-styler wore it to brilliant effect on the pavements of Paris.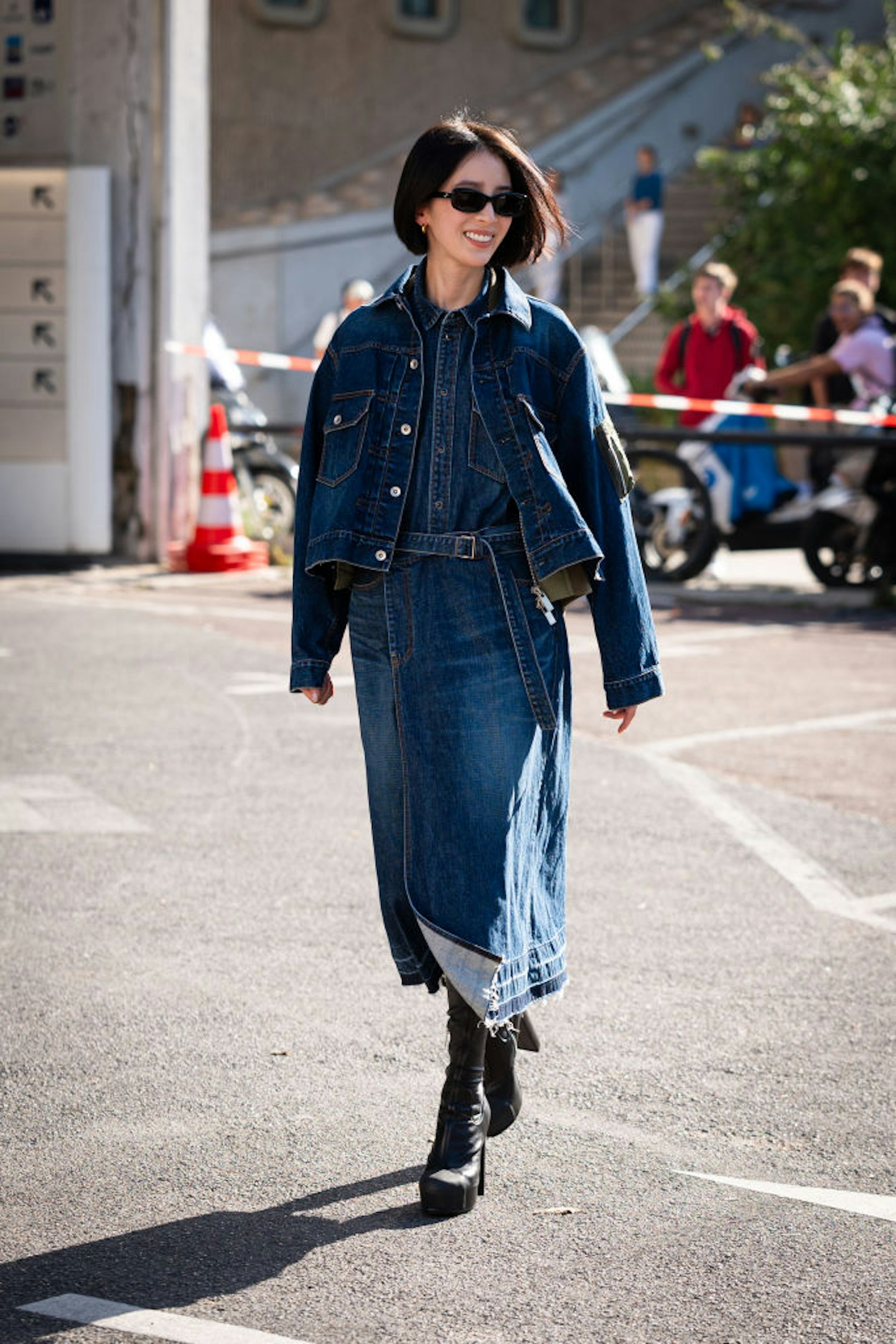 Description
Aligne's denim trench is a fresh take on the perennial trend.
Description
You can always cheat by wearing a denim dress instead of a shirt and skirt. We won't tell.
Description
COS' autumn shoe selection is superb - and includes this sumptuous cream loafer that looks much