When it comes to getting down and dirty, sometimes the best person who can get the job done is, well, our lovely friend: the vibrator. From rose toys to ramping rabbits there is a huge selection of the best vibrators for women in every shape and size (whether you like it in or out). Let's not be a prude about it, it feels good to have some 'me-time'.
Whether you're a complete newbie to the sex toy game or know exactly what you're looking for, sometimes it can feel a bit overwhelming to search through all the different types of sex toys online. To make it a little easier for you, we've done the hard job of testing them all out. Okay, we'll admit - it wasn't that hard.
According to Eleanor Mckenzie, Editor of erotic subscription Lady Victoria Howard, masturbating releases an incredible cocktail of hormones that improves your well-being in a number of ways.
'Research and anecdotal reports suggest that sexual stimulation, like masturbation, can relieve stress and tension, boost your mood, help you sleep better and improve your sex life by better understanding your wants and needs,' she explains. 'Orgasm causes the release of endorphins, which are known to reduce stress and boost confidence. Also released is serotonin, which is a known antidepressant.'
Undoubtedly, she says, it proved particularly important during lockdown to combat loneliness and the lack of physical touch.
Masturbation can relieve stress and tension, boost your mood, help you sleep better and improve your sex life.
Perhaps that's why Lily Allen's 'The Liberty' vibrator in collaboration with Womanizer skyrocketed off the shelves upon its release back in 2021. In fact, according to Google Trends, searches for the 'best vibrators for women' and 'best sex toys' on Lovehoney, Womaniser and Bondara went through the roof throughout lockdown. The Doxy Massage Wand seemed to be of particular interest, with searches peaking for it too.
With all that in mind, we've put together this list of the best vibrators for women from budget vibrators to sex toys for mums - tried and tested. You're welcome (or rather, thank you). We don't really need convincing to be honest...
SHOP: The Best Vibrators For Women 2023
The Best Vibrators For Women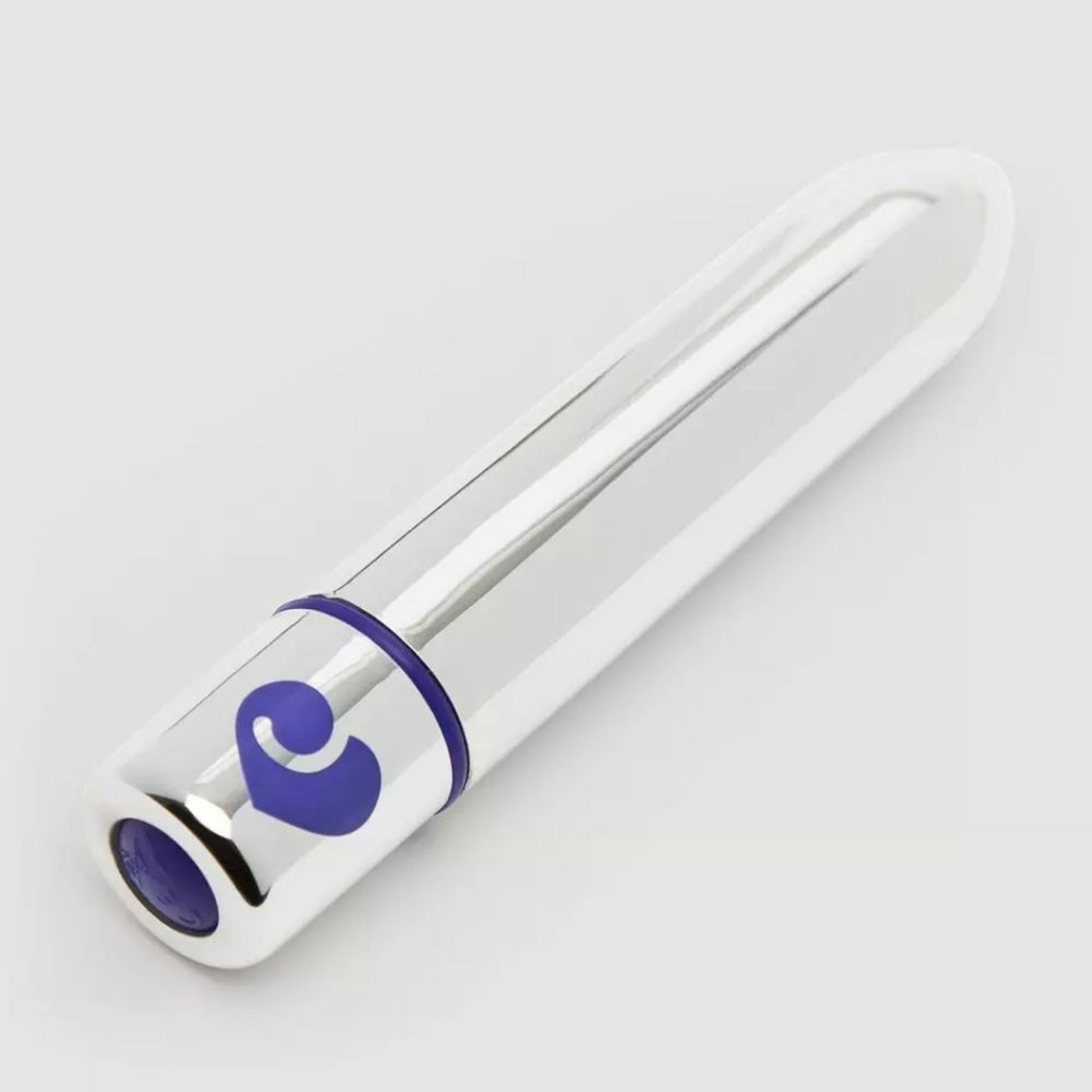 1 of 20
CREDIT: Lovehoney
Lovehoney Magic Bullet Vibrator
Best bullet vibrator sex toy
If you're completely new to the sex toy world, then chances are, the Lovehoney bullet vibrator is probably the first vibrator you'll pick up And, for good reason - with ten functions and coming in at a mere £12.99 it's a cheaper start to the industry. Plus, it comes packaged completely discreetly, so you won't have to worry.
Customer review: "This was my very first sex toy and I was not sure what to expect. It was on offer so I went for it. I used it in the bath and within a few seconds I was thinking "oh, this feels nice" and minutes later on the last setting, I had a powerful orgasm and was ready to go about the rest of my day!"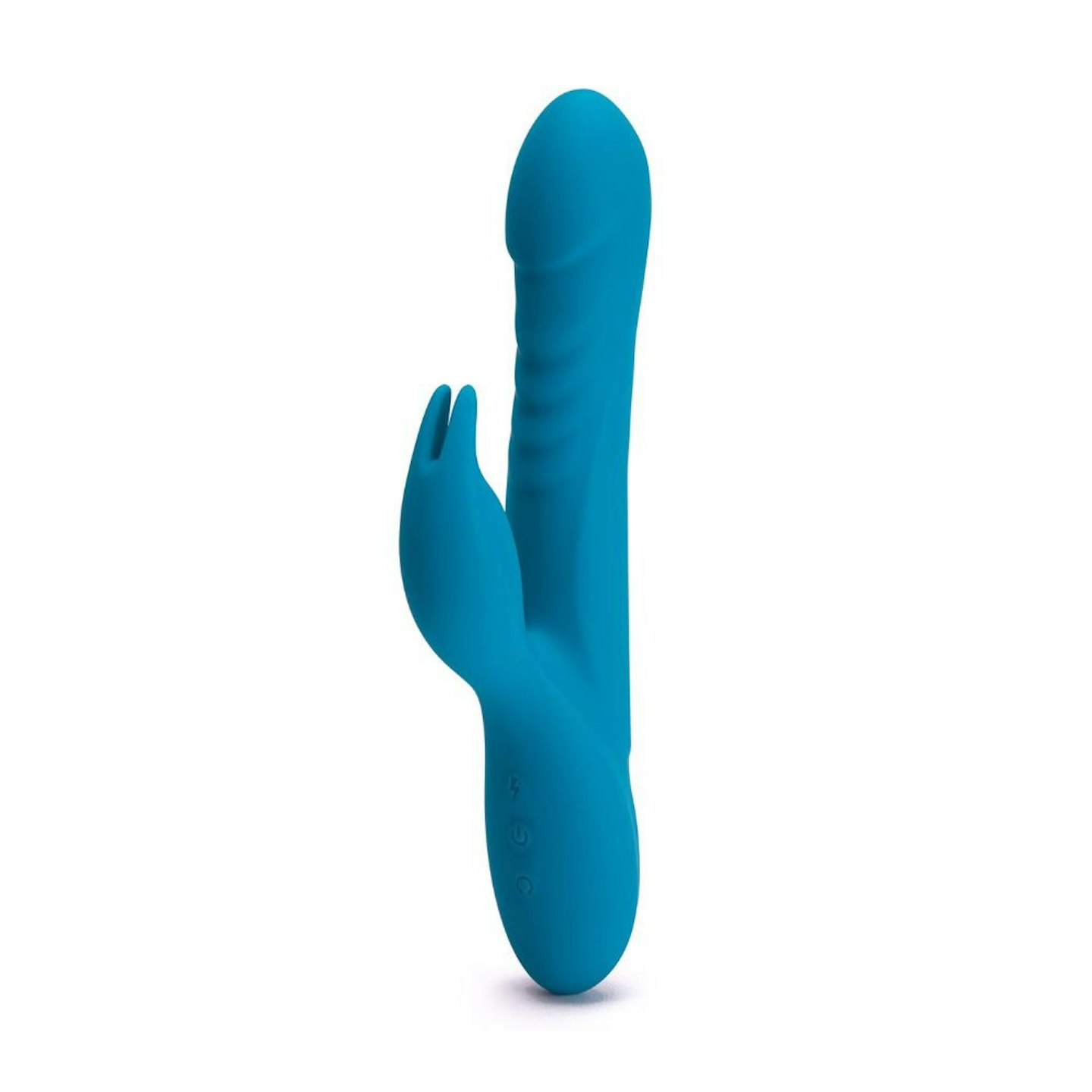 2 of 20
CREDIT: Ann Summers
Ann Summers Rippled Swivelling Rampant Rabbit
Best rampant rabbit sex toy
There's a reason why Ann Summers' bestselling sex toys are the infamous Rampant Rabbits, as coined by the brand over fifty years ago. There are tonnes of choices to tailor to your pleasure, but this rippled swivelling choice is definitely up there...
Customer review: "This is the best orgasm I've ever had. Sex will never be able to compete with this product. My clit is still vibrating and my body is in a total euphoric state!"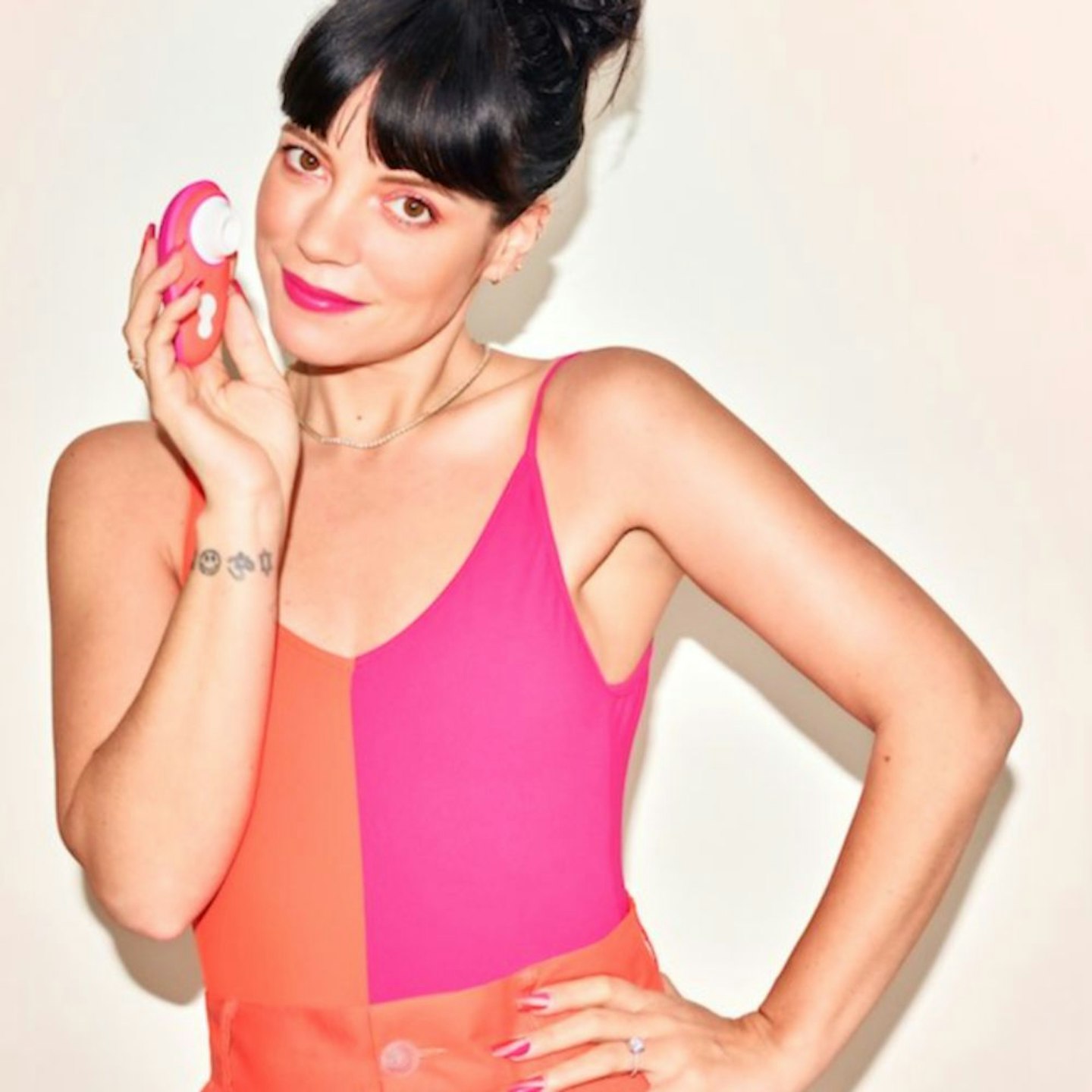 3 of 20
CREDIT: Womanizer
Liberty by Lily Allen
Best celebrity sex toy vibrator
The upgraded Womanizer vibrator, Lily Allen's 'Liberty' has received rave reviews. It's no surprise coming from the mother of all sex toy companies, and at just £89 it's one of their cheaper options. Don't be deterred by the price though, the orgasms you'll be having with this are more than worth it.
Customer review: "This air pressure massage is nuts. I didn't know a toy could get that close to the real thing. I pretty much don't use any of my old toys now, this is 100% my go-to."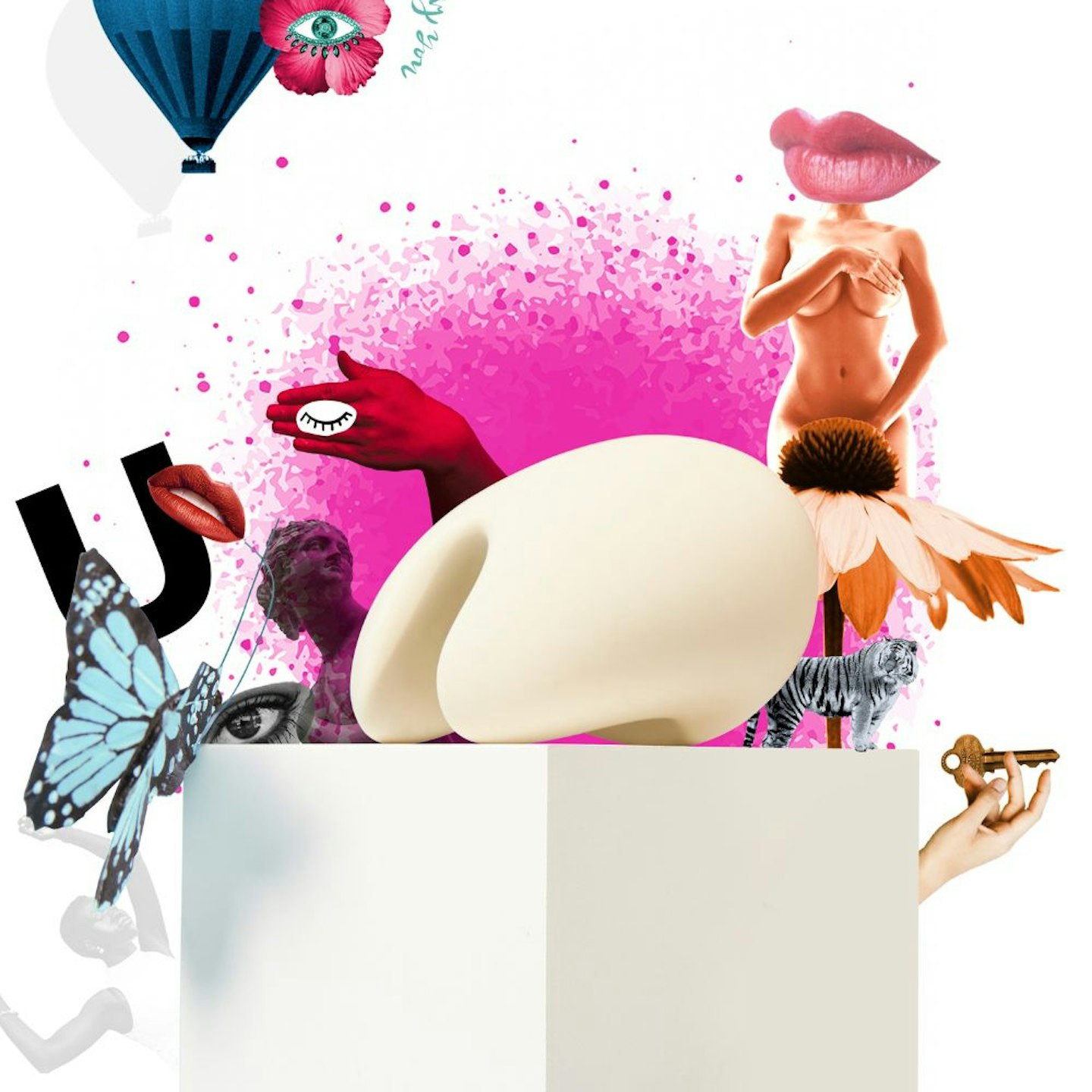 4 of 20
CREDIT: ann summers
The U
Best vulva vibrator sex toy
Introducing: the vulva vibrator that changes all external pleasure sensations. Surrounding the clit (rather than sitting right on it), the U is an intense, buildable climax that's designed to cradle, not penetrate. Plus, here's a secret - it was fully created and designed by Eastenders star Charlie Brooks. Shocker.
Customer review: "This toy was really different to any I've felt before. I love that it's all about surrounding the clitoris and that you can use it hands-free. It's a really great toy…wow!"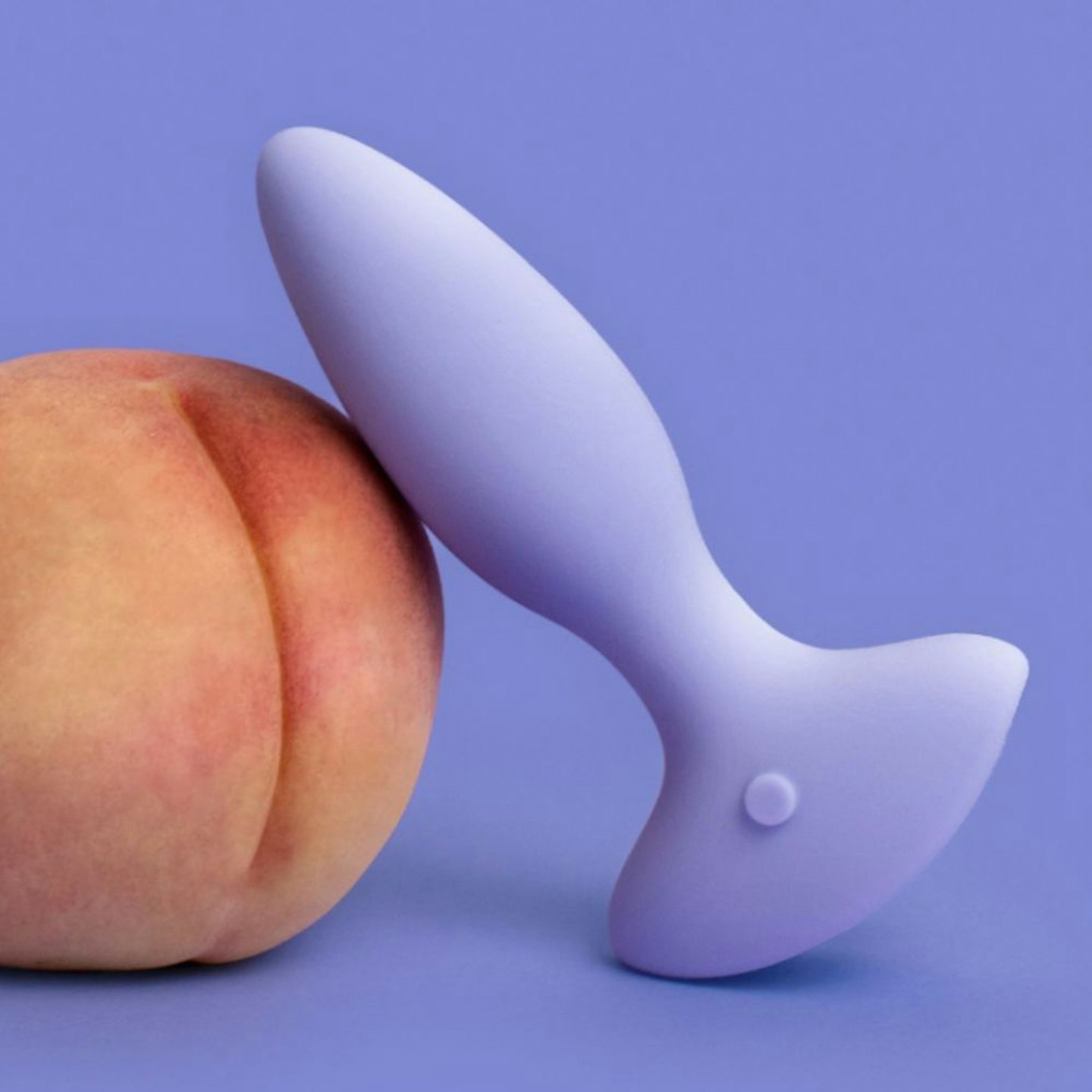 5 of 20
CREDIT: Smile Makers
Smile Makers The Neighbour
**Best anal vibrator sex toy
**A first for the adult toy industry, Smile Makers has branched into anal play with the new The Neighbour vibrator which is made with the back in mind. Perfect for beginners, you don't have to be afraid to branch into new experiences with this one.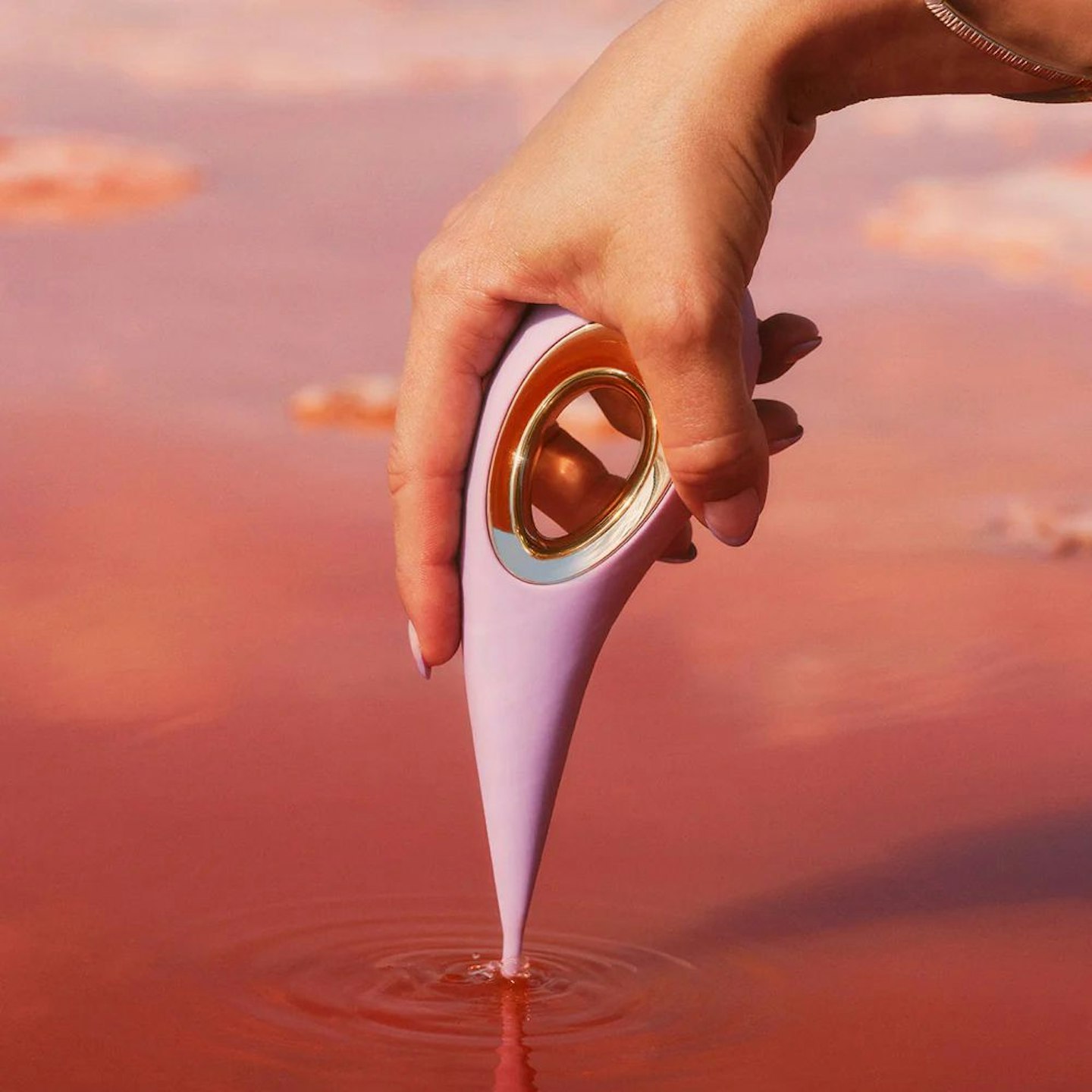 6 of 20
CREDIT: LELO
LELO Dot
Best pinpoint vibrator sex toy
Although it looks small, this LELO Dot truly is mighty, giving gentle but intense vibrations all over the body (including your favourite places). Use the bendy tip with a partner or in solo play for precise but powerful pleasure.
Customer review: "HUGE FAN. Huge. Fan. It's simultaneously relaxing and will clench everything in the right way. So far in solo play I came four times in an hour."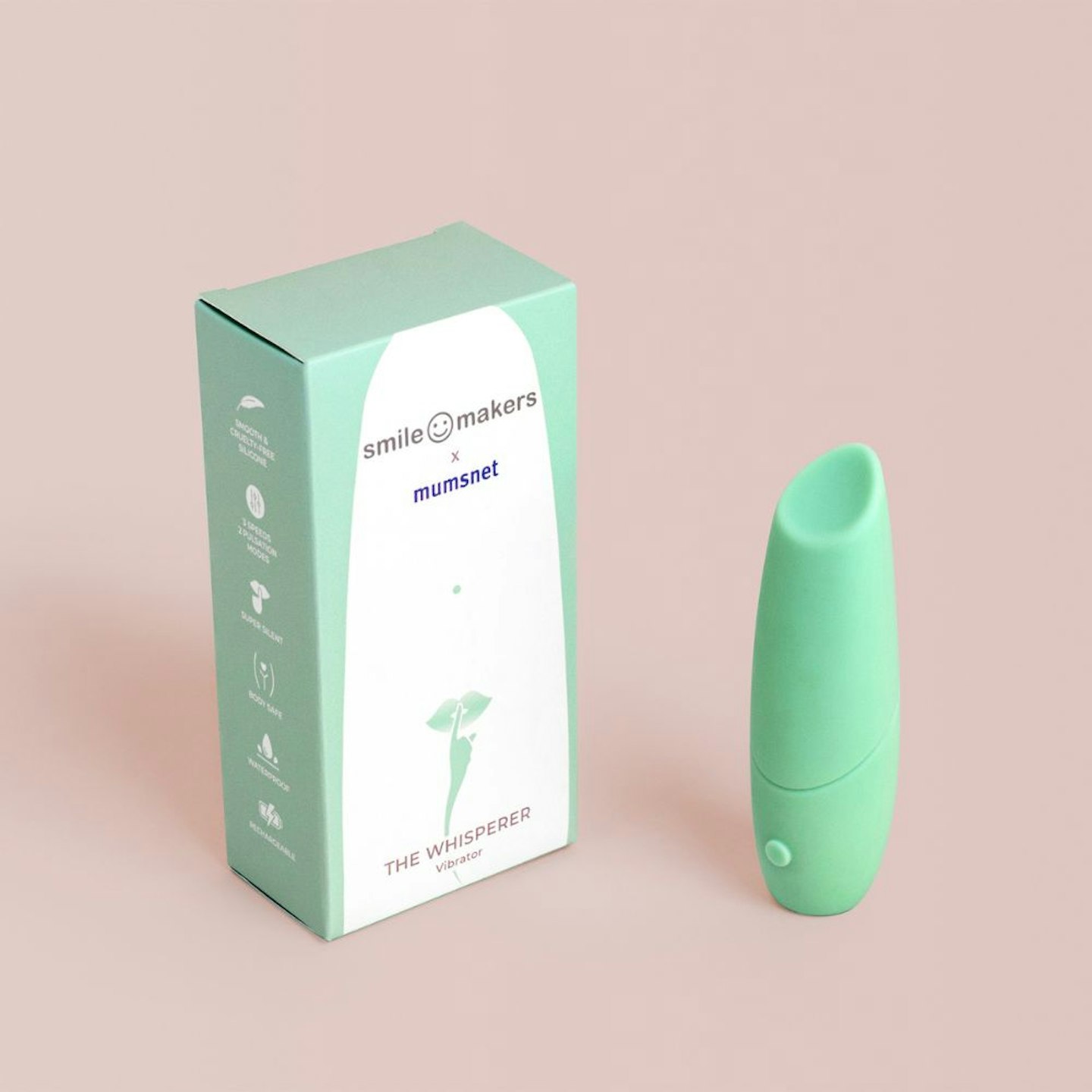 7 of 20
CREDIT: smile makers
Smile Makers The Whisperer
Best sex toys for mums
Partnering up with Mumsnet, Smile Makers has made the first vibrator made with mums in mind. And what better way to feel empowered about your femininity than to get in touch with your own body? For less than £40, it's a steal too.
Customer review: "Fun for alone times and partner play. It's definitely the quietest sex toy I've come across - no need to use it under the covers to quieten the noise!!"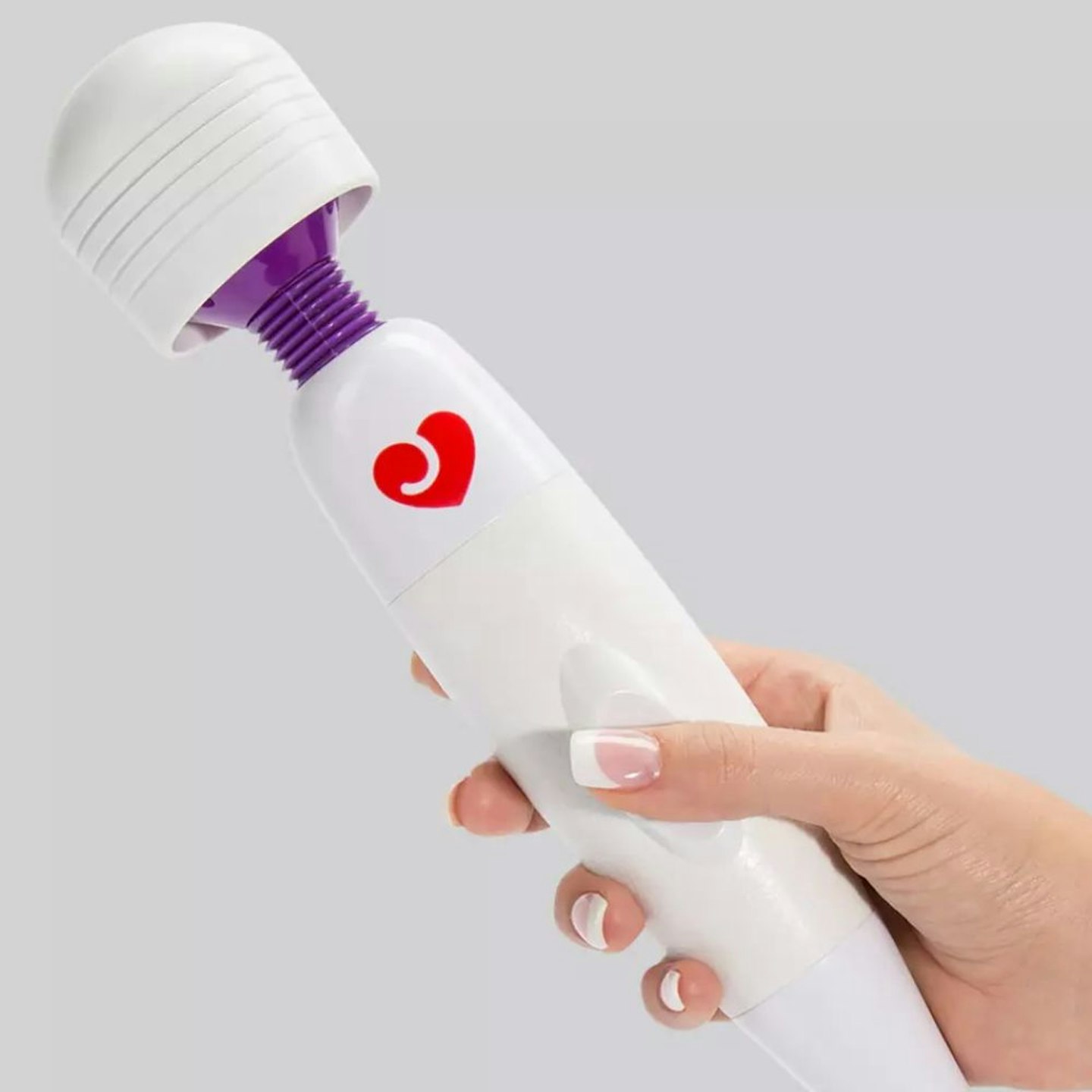 8 of 20
CREDIT: lovehoney
Lovehoney Magic Wand Vibrator
Best wand vibrator sex toy
With 4.5 stars and over 4,000 reviews, you know this one has to be good. The mains-powered wand means even stronger vibrations, which you can tailor yourself by increasing speed with the wheel function. For £54.99, it's a sex toy draw necessity. (If you don't have a sex toy draw are you even human?)
Customer review: "I bought this item well over five years ago, and it is STILL my favourite toy. Nothing comes close to it. The reliability of the earth-shattering clitoral orgasms that I receive on a daily basis is mind-blowing, even five years on. Quite simply, everyone should own one."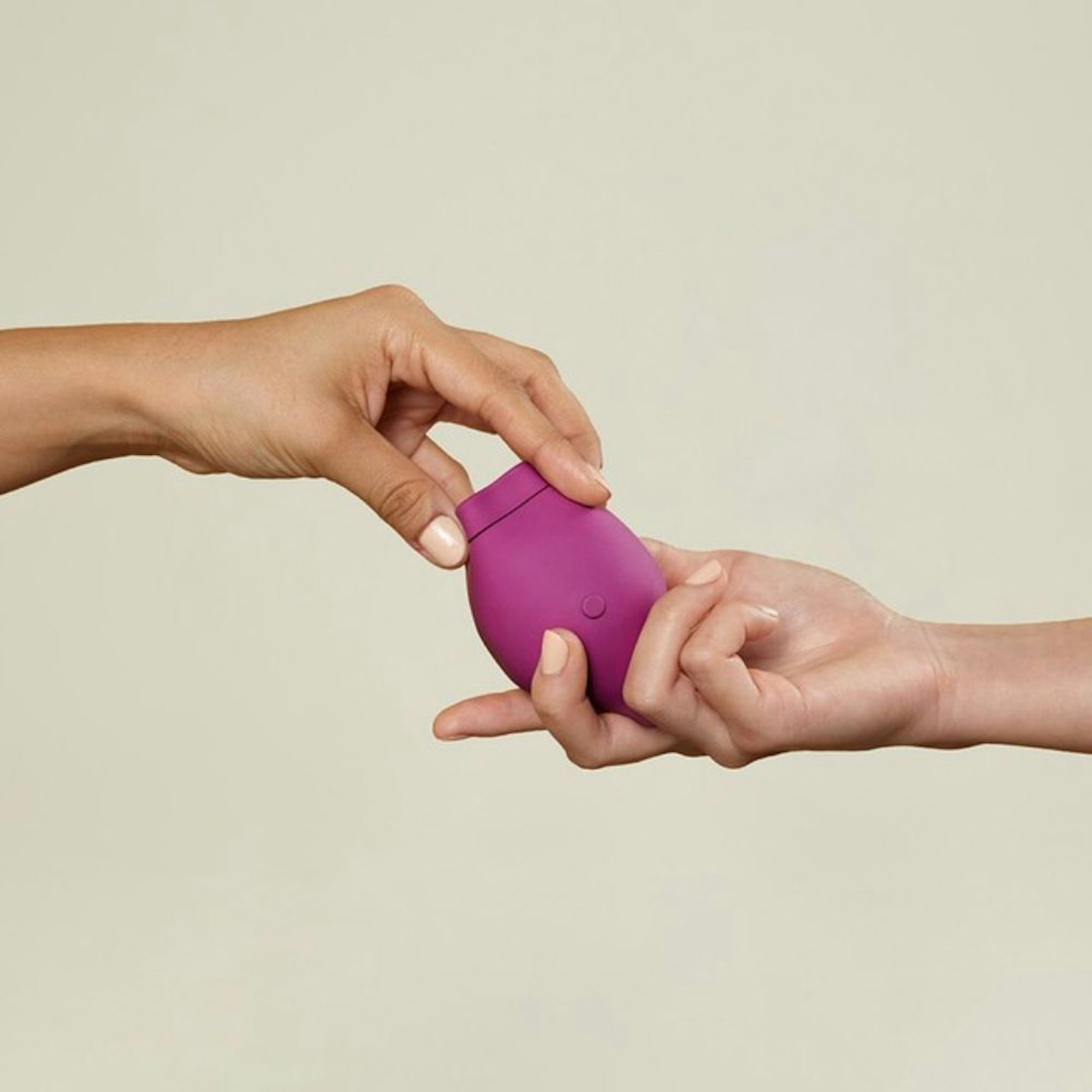 9 of 20
CREDIT: Smile Makers
The Poet Vibrator, Smile Makers
Best clitoral stimulator sex toy
An air-pulsing clitoral stimulator, the poet is designed to recreate sucking sensations. Perfect to use with a water-based lube, it's controlled by a pressure sensor so you can simply squeeze until you find an intensity you want and lock it in place with the click of a button. The best part? It comes with three different-sized mouths so you can swap them out for your preferred fit.
Customer review: "Who needs a man! Everything you could ever want from a toy! I've recommended this to all my single girls. Really premium feel and super discreet."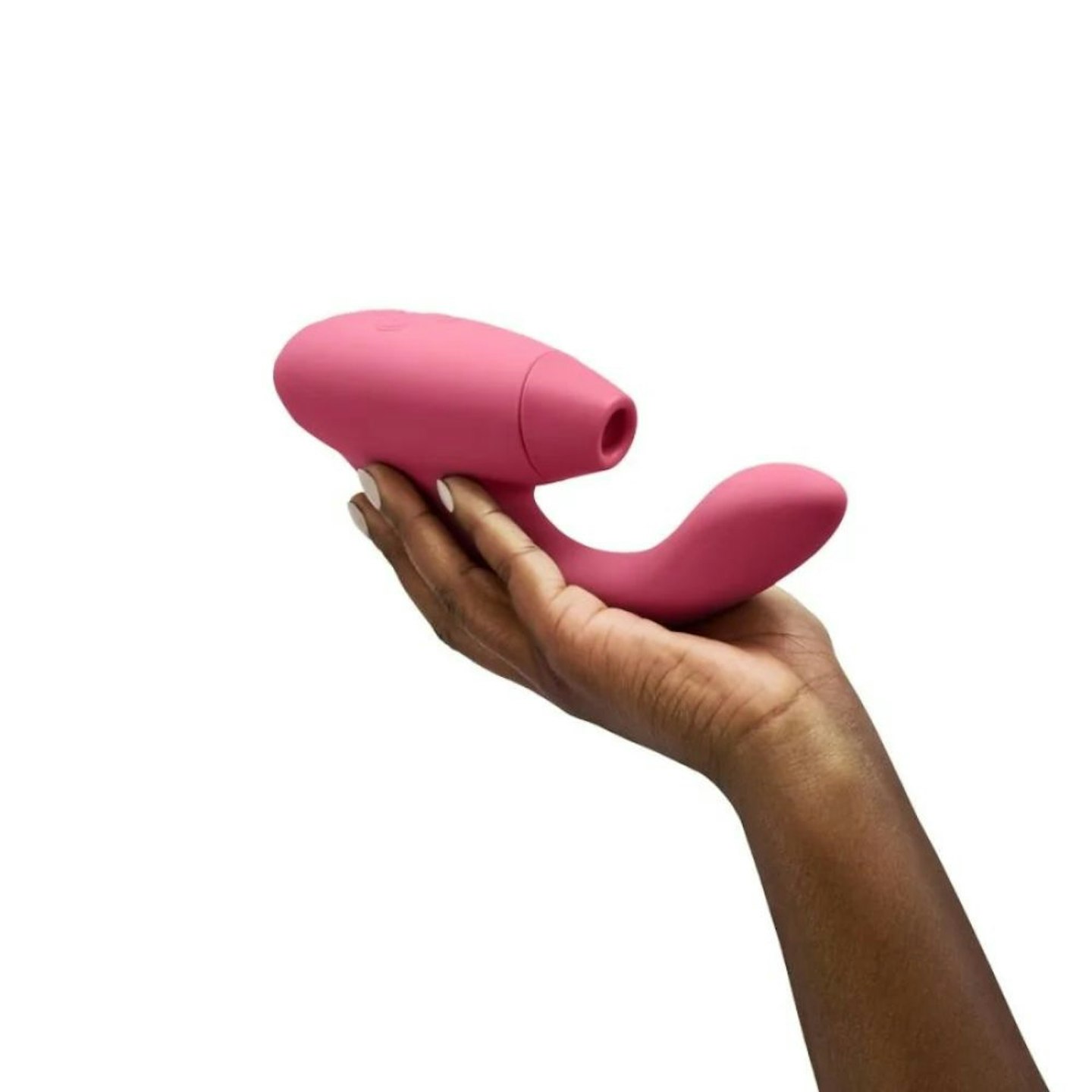 10 of 20
CREDIT: Womanizer
Womanizer Duo
Best dual stimulator sex toy
The holy grail of vibrators, the Womanizer Duo has been remastered twice to create the ultimate solo sex toy. Combining the Pleasure Air technology of the Pro 40 - that stimulates your clitoris by mimicking oral sex (but better) - with a G-Spot massager intended to make you feel 'full', it's the definition of perfection.
Customer review: "This product is not at all like the cheap knockoff versions I've had previously. This toy delivers smooth powerful pulses along each of the two areas, allowing you to dissolve into a puddle of pleasure."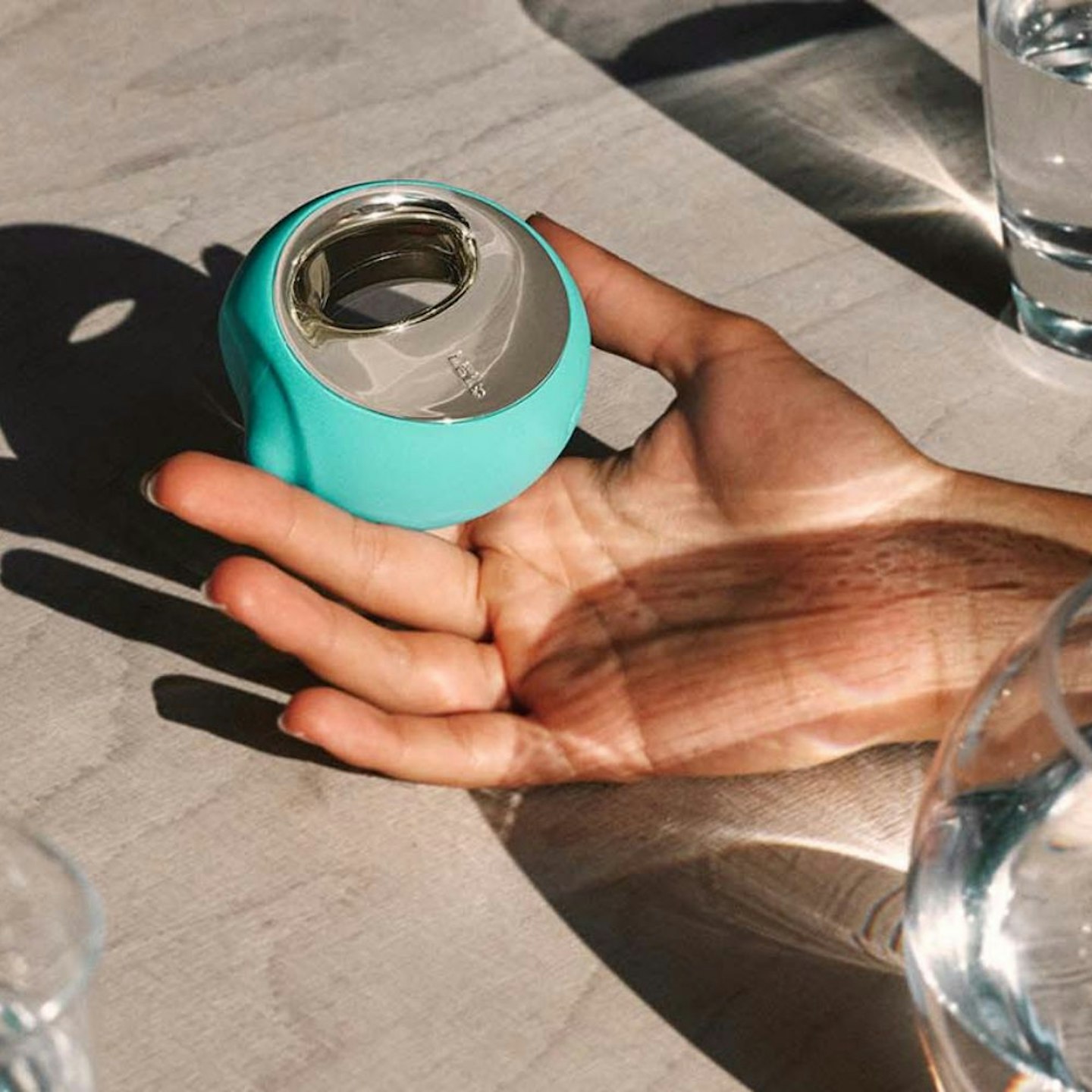 11 of 20
CREDIT: LELO
LELO ORA 3 Oral Pleasure Massager Aqua
Best oral stimulator sex toy
The Lelo Ora 2 is an oral sex stimulator and for £130, you can only hope it fulfils expectations, but as the winner of the Cannes Lions award, we don't doubt it will.
Customer review: "Maybe it is the shape, or the sensation, or the colour, but its function is primarily to mimic oral sex for women and it does that extremely well. Treat yourselves, ladies!"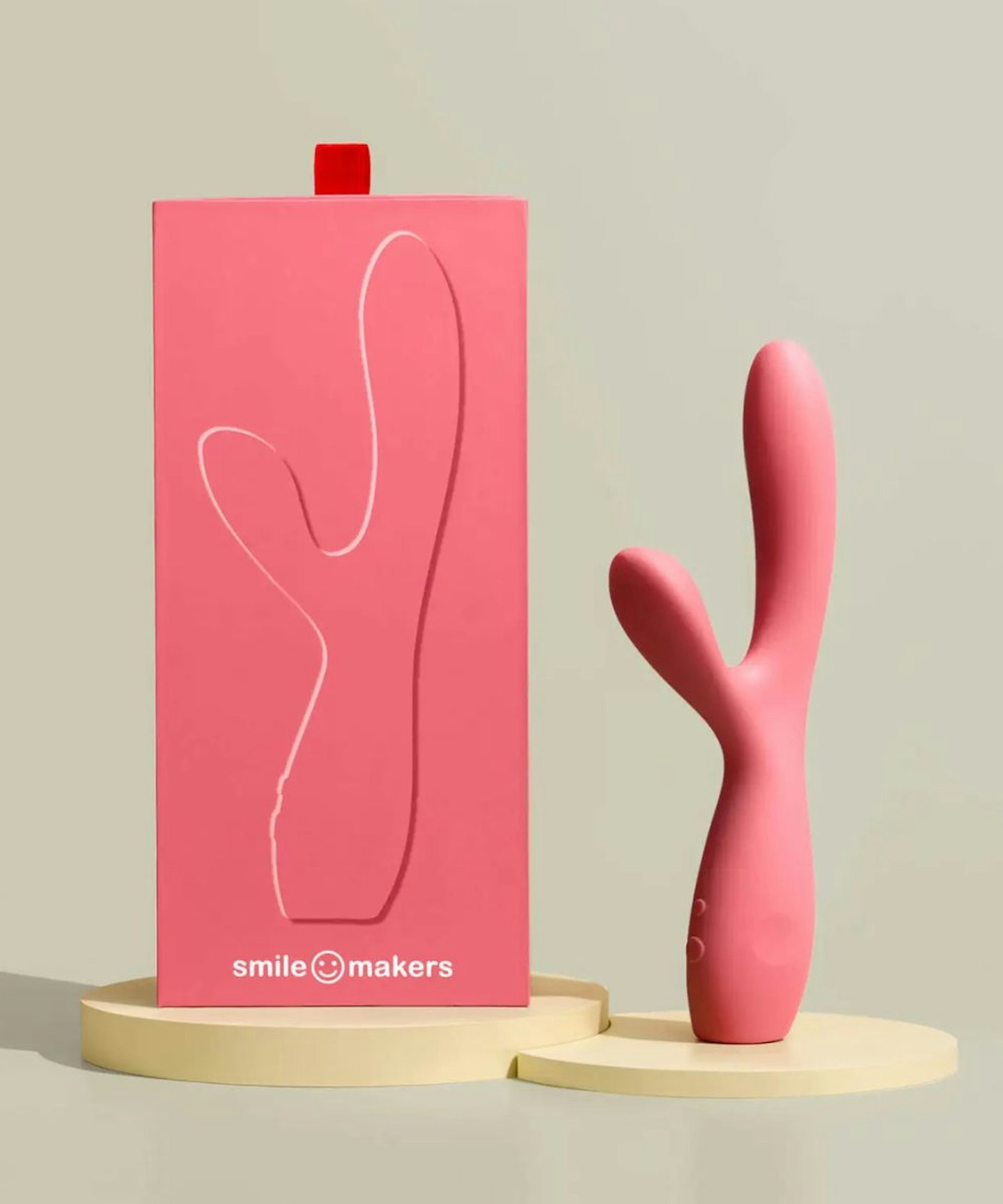 12 of 20
CREDIT: Cult Beauty
Smile Makers The Artist
Best sex toy for design
Could a sex toy look any more aesthetically pleasing? The Artist by Smile Makers is as good as it looks, trust us. With nine pre-programmed strokes and vibrations, it will never get old. It also has handheld easy adjusting, just squeeze the sides to up the intensity (very swanky). Bendy, pleasurable and good-looking, who really needs a man?
Customer review: "I speak four languages and still can't find the words to explain how amazing the art I've created with The Artist is. A solid 11/10."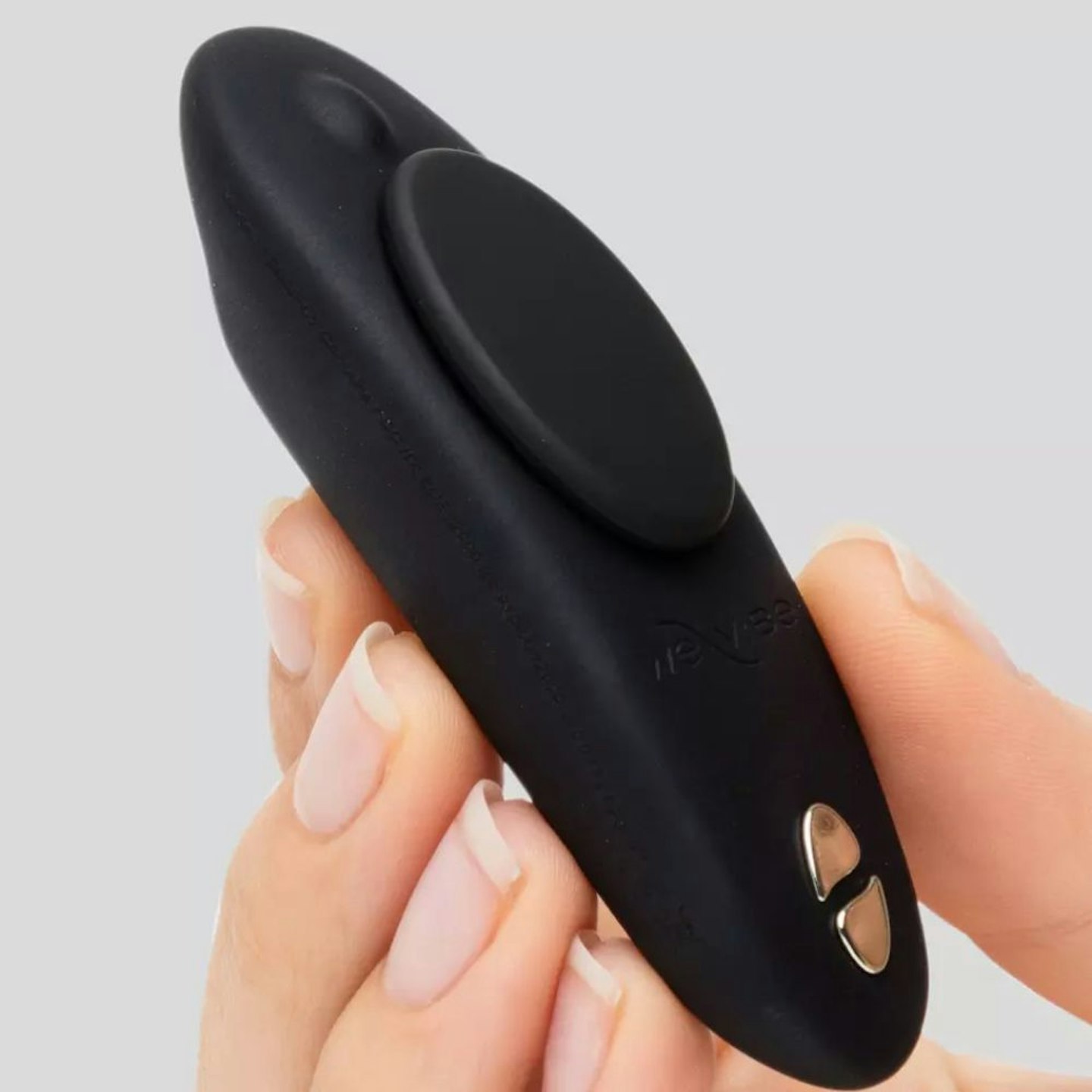 13 of 20
CREDIT: lovehoney
Moxie We-Vibe
Best remote-controlled vibrator sex toy
This sleek vibrator is so high tech your clitoris won't know what's hit it. Controlled via a hand-held remote OR your We-Connect app, the Moxie is placed inside your underwear and secured via a magnetic clip. You or a partner can then control it from any distance, and it's known to be incredibly quiet. The run time is two hours so it'll certainly make for an entertaining, and euphoric, evening.
Customer review: "All in all if you wanna make a dinner party a little bit more fun and exciting wear this little bad boy. It's quiet enough to take to dinner so don't worry - just make sure you don't moan out loud!"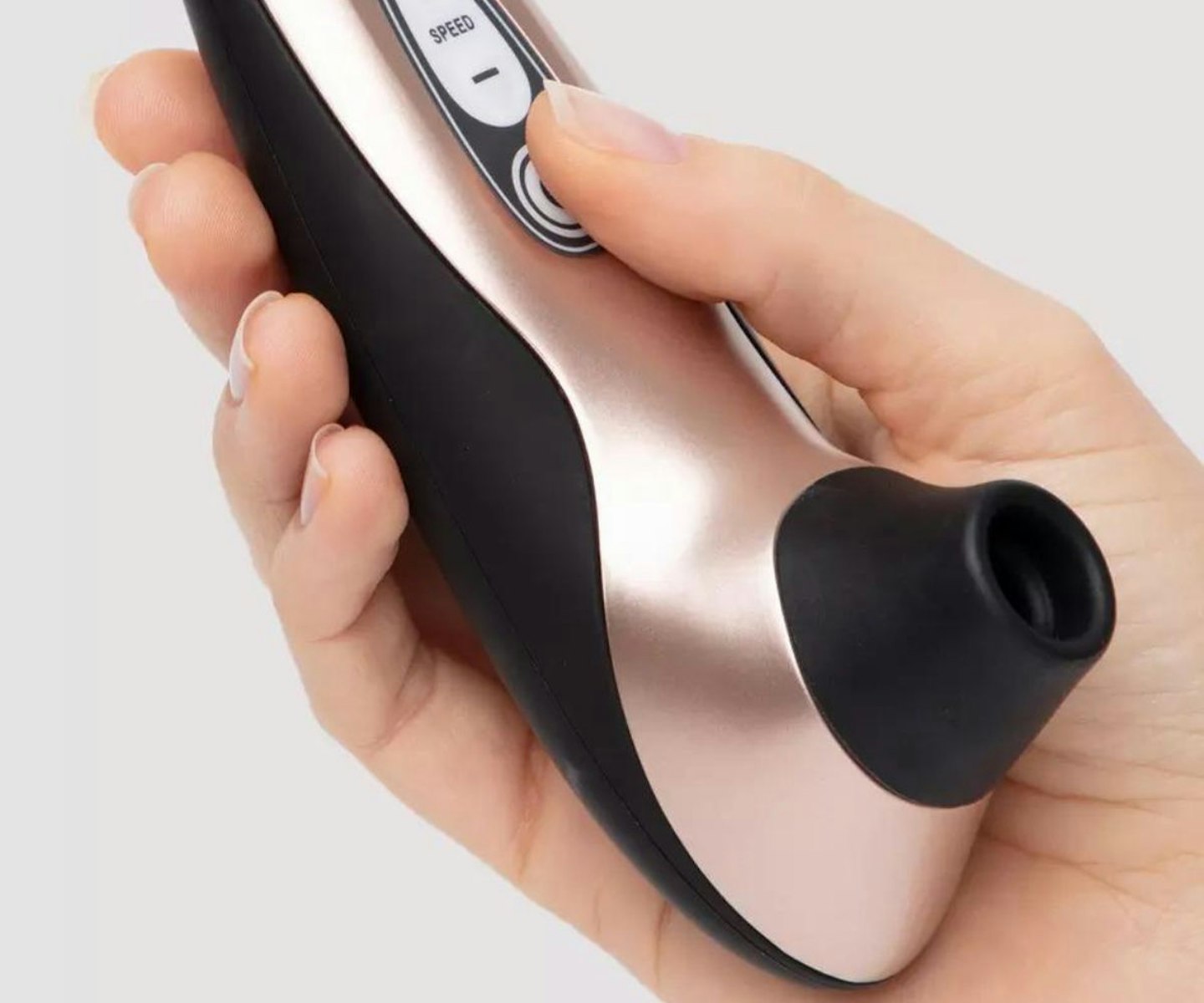 14 of 20
CREDIT: lovehoney
Womanizer X Lovehoney Pro40 Rechargeable Clitoral Stimulator
Best highly-rated sex toy
The Womanizer x Lovehoney clitoral stimulator has accumulated over 1,000 rave reviews - and for a good reason. Combining gentle suction with pulsations, the vibrator delivers gentle air vibrations to suck and massage, offering unparalleled pleasure.
Customer review: "Never had a sex toy before and this was my first. Wow. Sent me to space and back! I couldn't control myself. Please treat your clitoris to this incredible device, so worth the money!"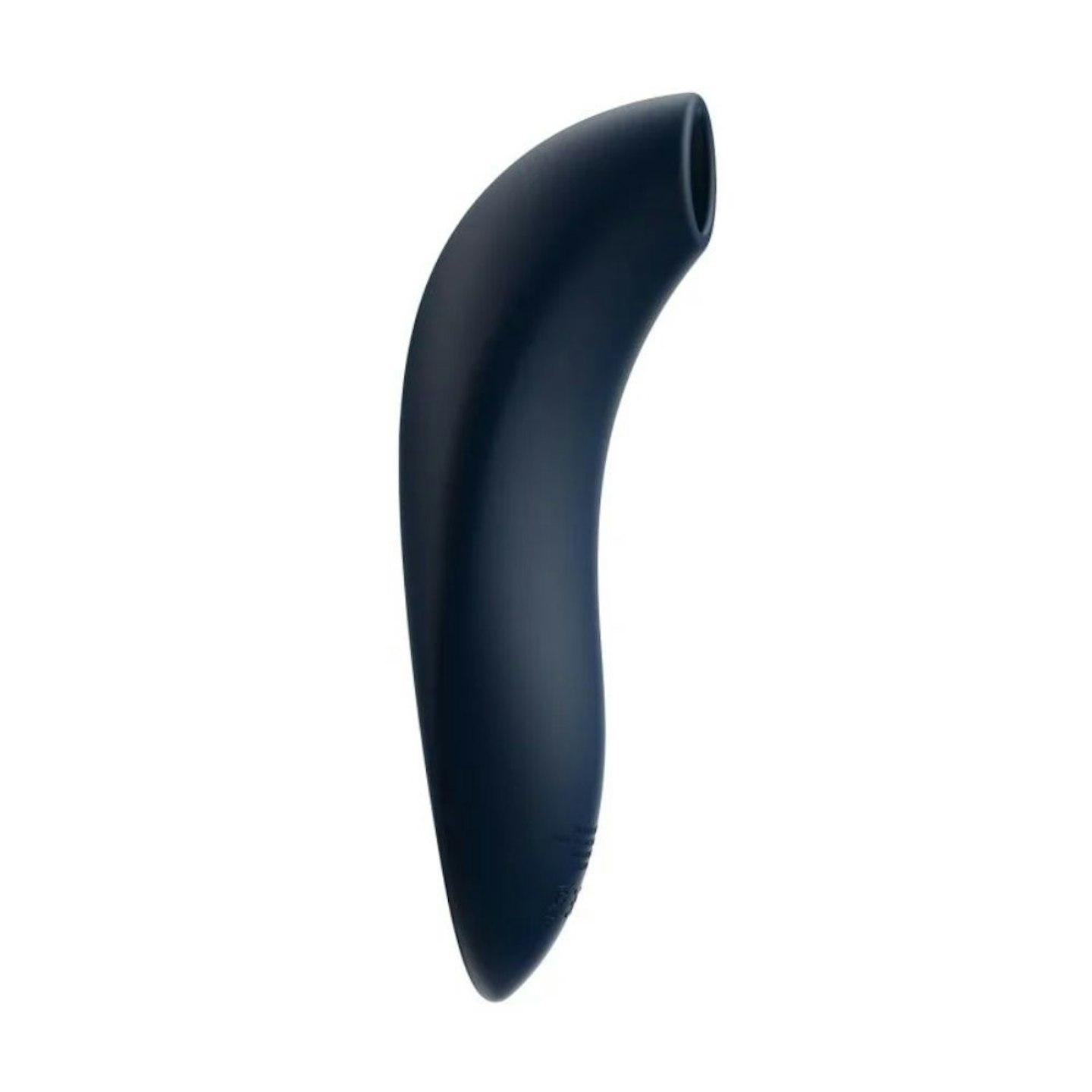 15 of 20
CREDIT: We-Vibe
We-Vibe Melt
Best sex toy with Pleasure Air technology
A connected and contactless clitoral stimulator, this sex toy features patented Pleasure Air technology which stimulates the sensitive nerve endings of the clitoris with pulsating airwaves and gentle suction. The slim and ergonomic design makes it easy to slip between two partners during sex, or to use by yourself - whatever makes you happiest!
Customer review: "I always have this on my bedside, ready to go when I am. Whether with a partner or not, it makes my orgasms much more exciting and powerful. There's not a single time I've been disappointed by this toy."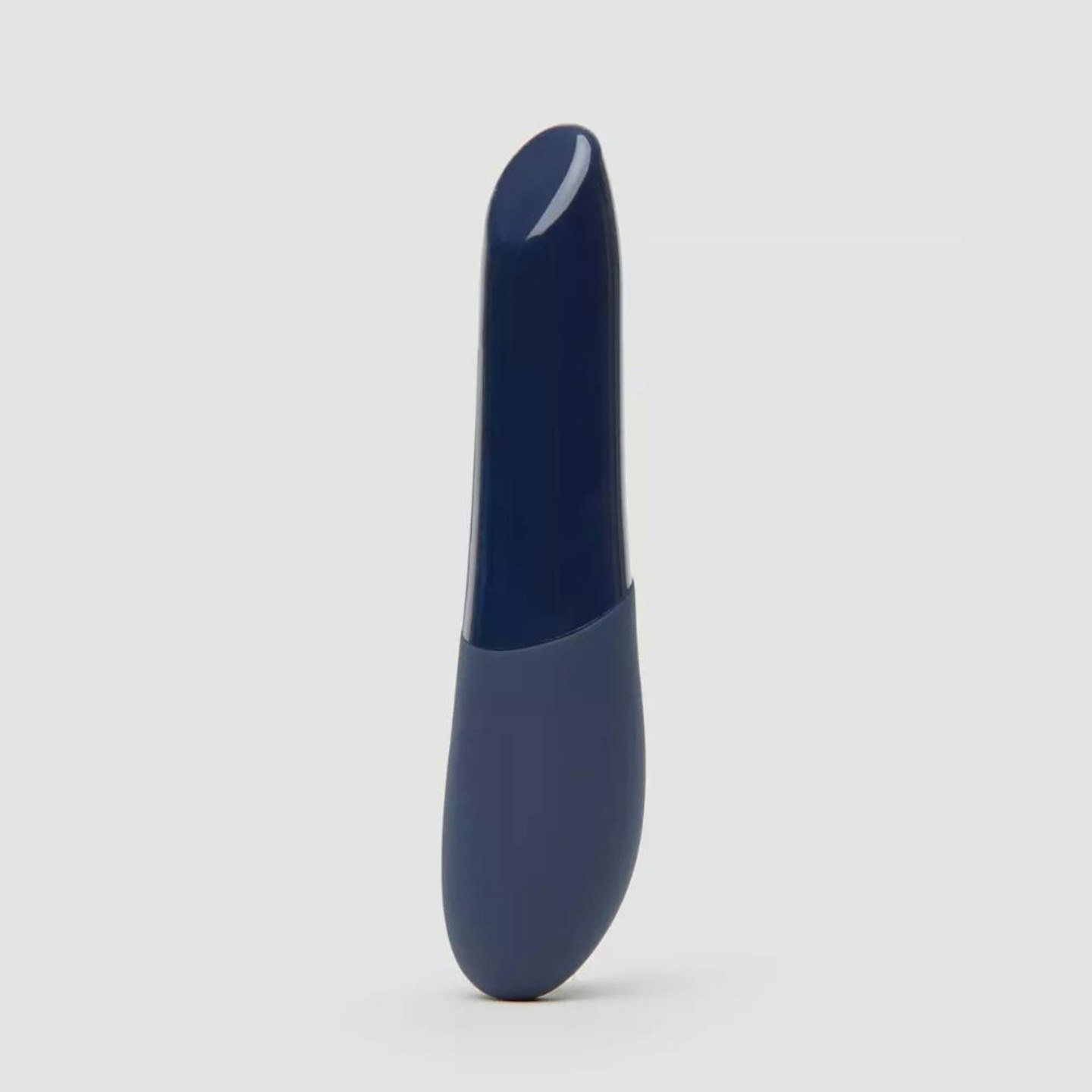 16 of 20
CREDIT: Lovehoney
We Vibe Tango X
Best unique bullet vibrator
This compact bullet vibrator is known for its power, a strong silicone handle to grip with a sculpted design to fit the seven sensations vibration sensations and eight different intensity levels.
Customer review: "Very happy with this purchase, the only downside is now my expectations for vibration toys are raised lol."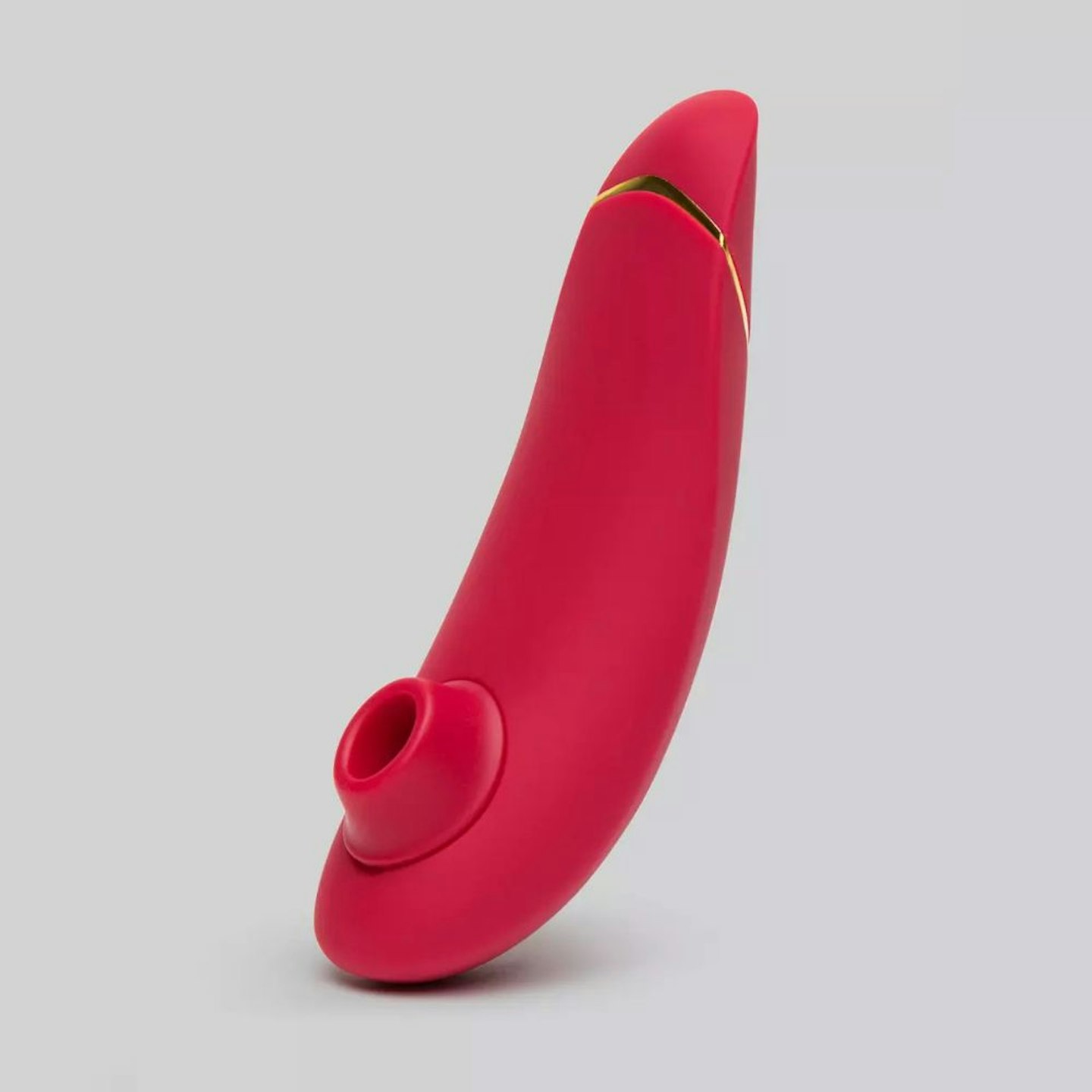 17 of 20
CREDIT: Lovehoney
Womanizer Premium
Best sex toy with autopilot
Dubbed the 'Prada of sex toys', the Womanizer Premium has more intensity levels than their other - already incredible - product line and an improved Autopilot function to take you on new, unpredictable adventures...
Customer review: "It's a great toy, I like the changeable heads and there should be an intensity level for everyone - from soft to really strong. It's called the Lamborghini among the sex toys for a reason. Just don't push it down too hard, that kills the engine."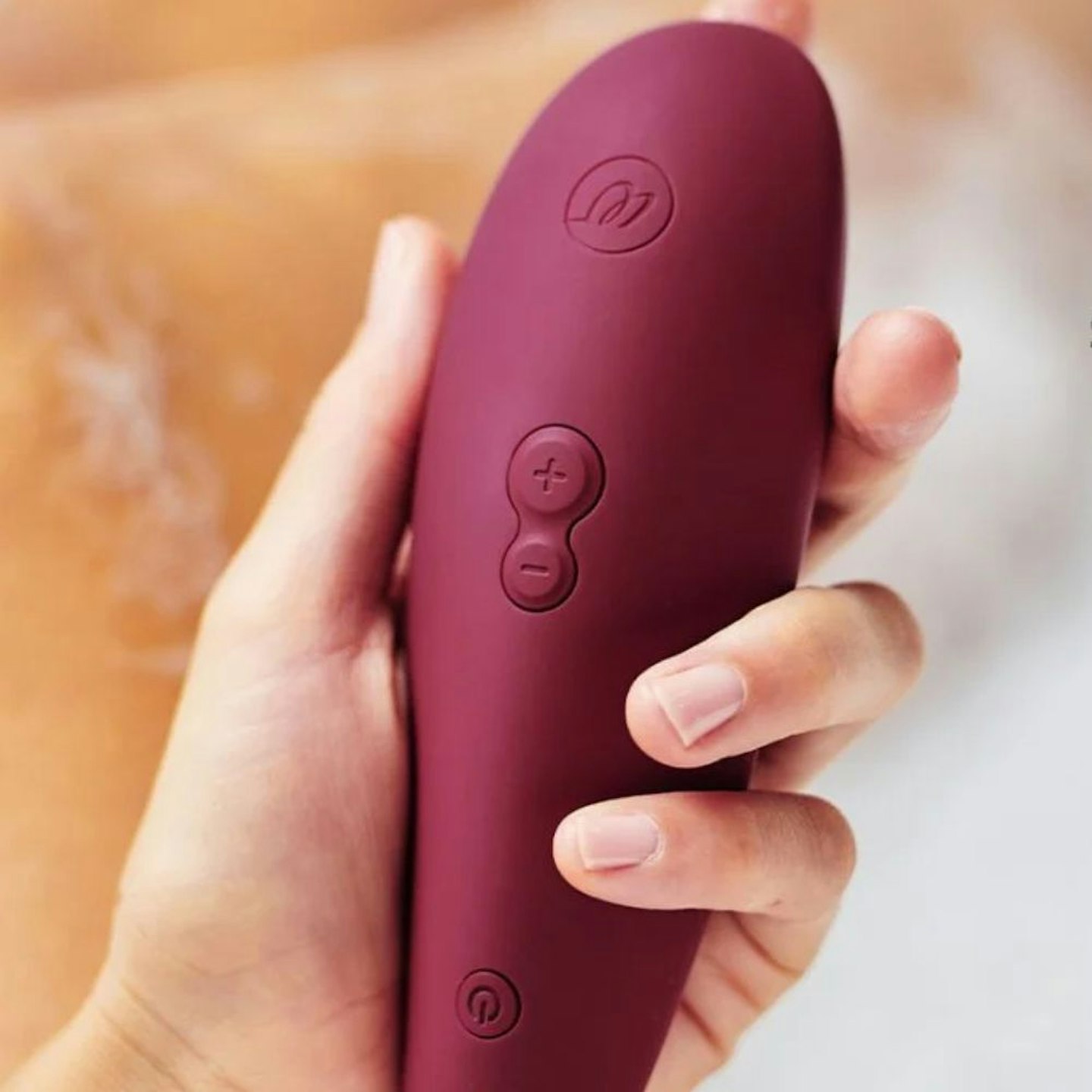 18 of 20
CREDIT: Womanizer
Womanizer Classic 2
Best vibrator for sensitivity
A must-have in any sex toy draw, the Womanizer Classic 2 is discreet, simple and powerful. By short pressing the power button, the newer Afterglow feature allows the toy to quickly switch back to the lowest intensity level to finish your climax in a more comfortable way. Honestly, they think of EVERYTHING.
Customer review: "I think I unlocked something in my body with this. The orgasm was phenomenal. And afterglow just lets you ride it as long as you like after your orgasm which is the ultimate happy ending. None of my partners would do that."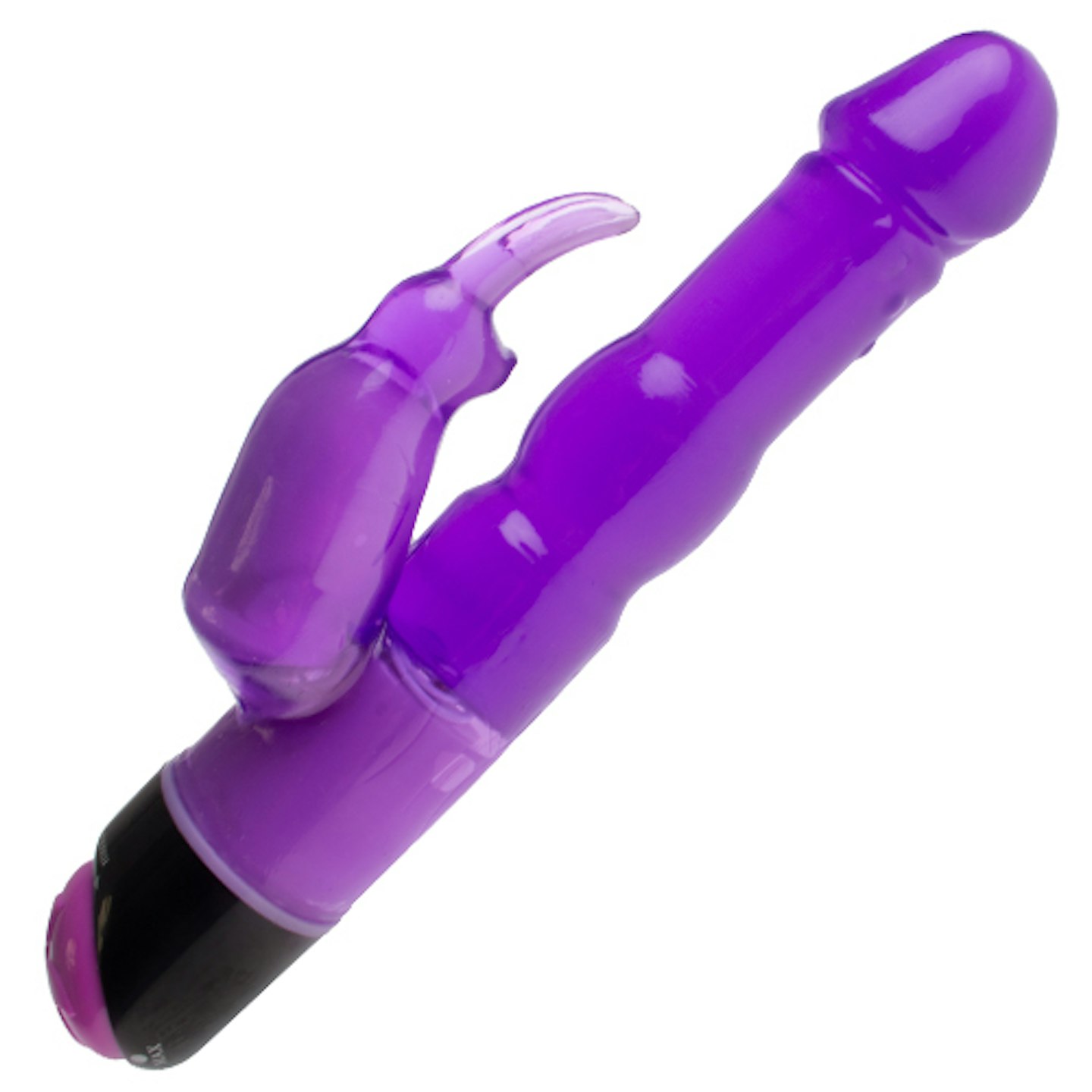 19 of 20
CREDIT: Bondara
Bondara Jessica Rabbit
**Best low-priced vibrator sex toy
**
Luckily for you, Bondara's best-selling toy is also our cheapest rabbit on offer. Under £15, you can't really go wrong with this one. Targeted towards beginners, it will ease you into vibrators if you're inexperienced. There's no time like the present to give it a try...
Customer review: "If this is what all Bondara's sex toys are like for ladies then men are about to be extinct. The price is unbeatable and good luck if you really think you can take on "Jessica" at full power!!!"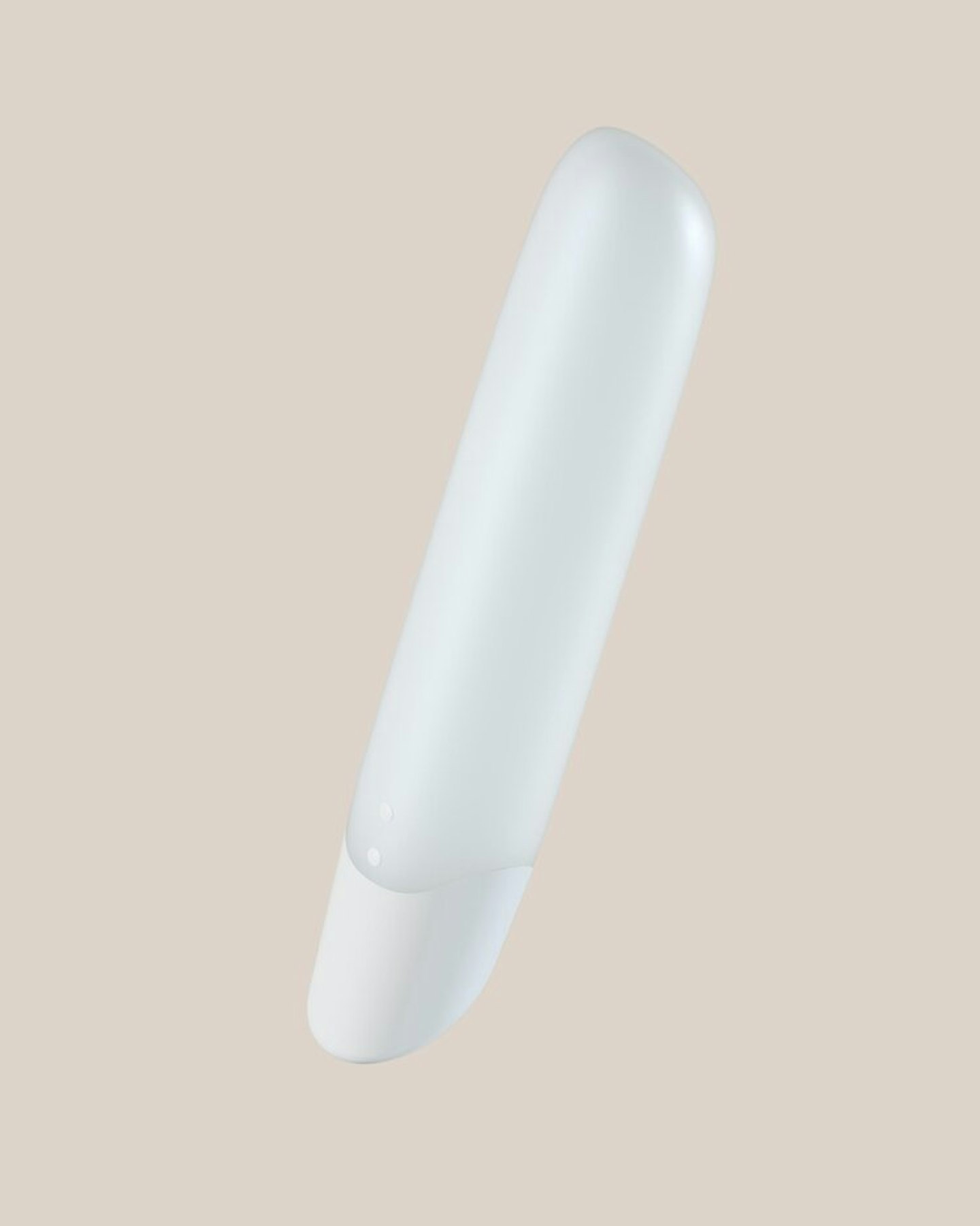 20 of 20
CREDIT: Aura
Aura Vibe
Best compact sex toy vibrator
This vibrating 'personal massager' is perfect if you're looking for a more discreet option. The noise out of it is kept to an absolute minimum, even on the highest intensity setting (for which there are three, and seven vibration patterns).
Customer review: "Couldn't recommend this product more. My girlfriend would leave a review but she can't find the time now she has one of these... it seems that I might have been replaced!"
How Lockdown Changed Women's Views On Sex Toys
'If I'm being really honest, I had more orgasms in lockdown than I would normally. Dating men is like playing the orgasm lottery, you get one in a blue moon. After the casual sex ban, I started having sex with myself way more. I was satisfied all the time. Even now, I haven't gone back to my old sex life, I just think... if men aren't giving me regular orgasms... why would I bother?'
Claudia is one of many women whose relationship with sex and masturbation completely changed because of the lockdown. Finding more time at home alone meant one thing: our sex toys and vibrators became our best friends.
'Before lockdown, I rarely had time to masturbate,' Niamh, from Liverpool, told Grazia during lockdown. 'Now, I get at least two sessions in a day and I love it. It's not just the orgasms - although they certainly help me feel more productive and relaxed day to day - I feel like I've really improved my relationship with my body and outlook on sex in general.
'I wasn't necessarily ashamed before, but I wasn't very experimental and didn't see masturbating as a priority. Now, knowing how much it can improve my mood and general well-being, I feel like it's a vital element of self-care.'
Ultimately, lockdown seems to have changed our attitudes towards sex and masturbation for good, even after we returned to normal socialising. Because, once you've experienced the high life - and we mean, very high - why go back?