If you're looking to get the most out of your gorgeous new garden love seats, cocoon chairs and rattan furniture, you'll want to invest in some great protection. Keeping your outdoor furniture looking brand new for as long as possible is easy with the right garden furniture cover.
From UV rays to storms and snowy winters, our outdoor furniture can go through a lot when not in use. The simple solution to general wear and tear is a good quality cover to keep it looking clean and well-maintained.
We've highlighted the best furniture covers to protect your outdoor items, from parasols to sun loungers and even egg chairs; there's a cover for it all. Check out our selection to ensure your garden furniture is kept pristine and ready for all unpredictable weather conditions.
SHOP: The Best Garden Furniture Covers
Best Garden Furniture Covers UK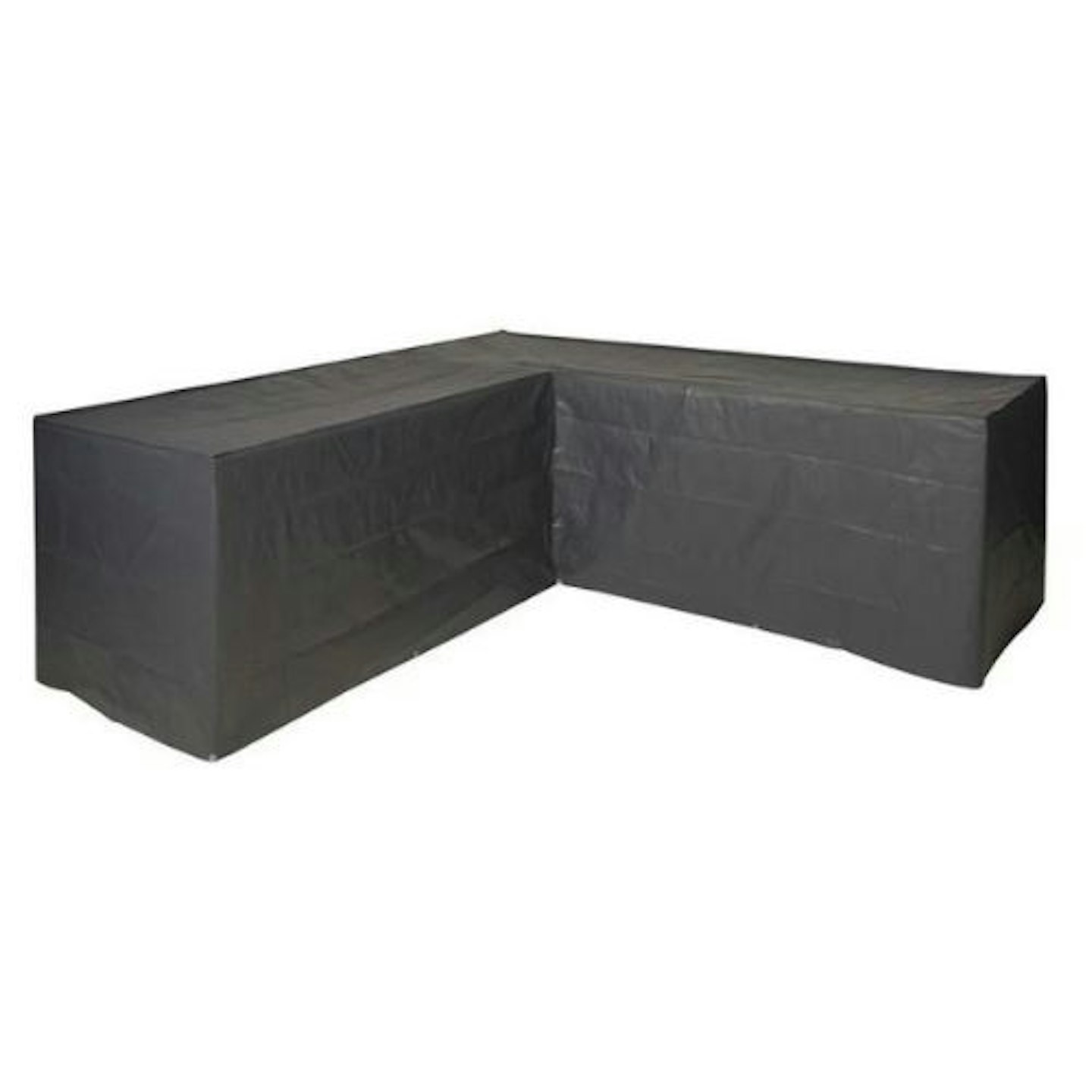 1 of 9
Patio Sofa Cover
Come rain or shine, protect your patio set with this L-shape furniture cover. Made with fade-resistant polyethene, this sheet will stop your set from being damaged by dirt or the elements.**Key Specifications:**L-shape patio set coverMade with fade-resistant polyethylene with a density of 100gsmSize: 90cm H x 250cm W x 250cmWeight: 1.4kgEquipped with eyelets and cords at the bottom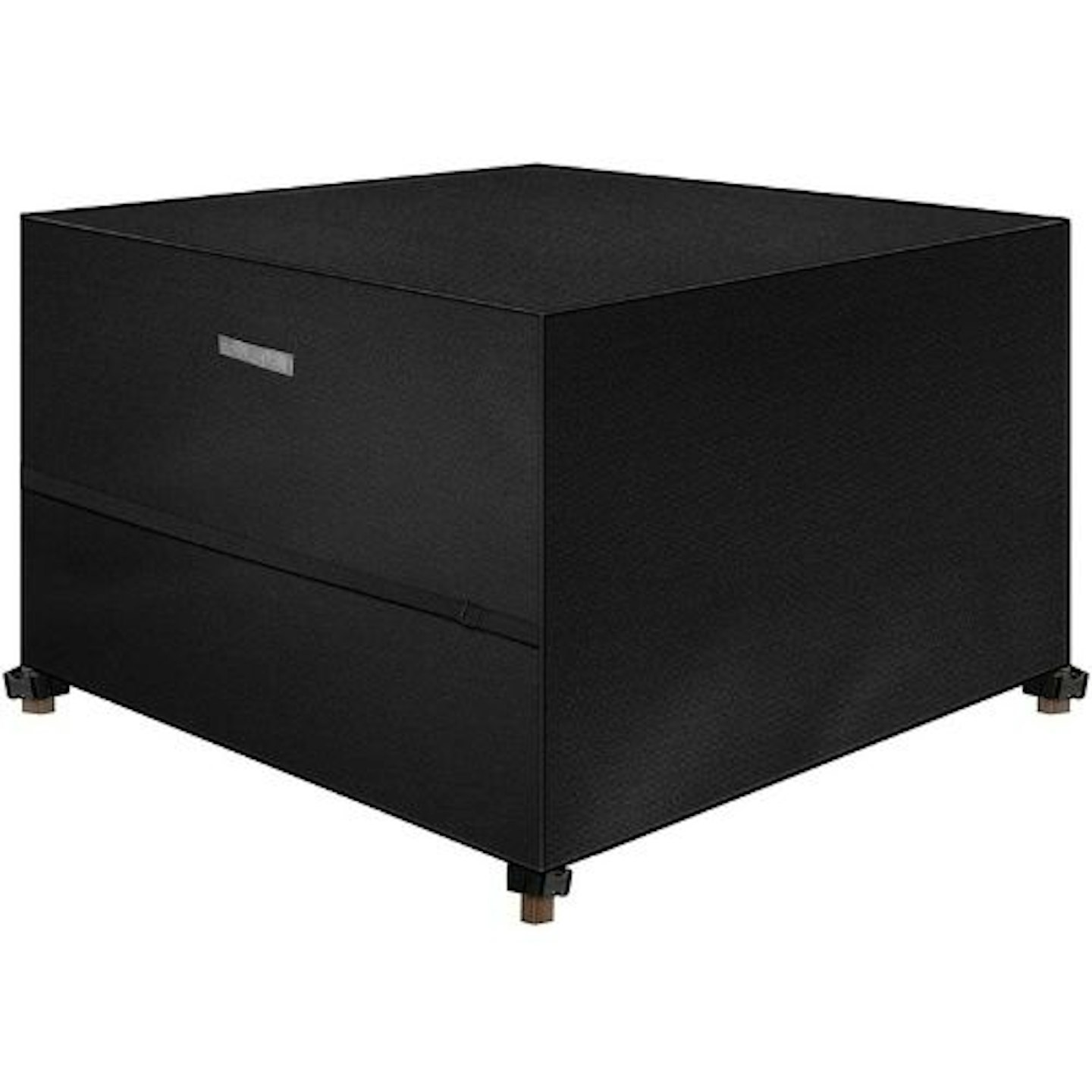 2 of 9
Dokon Cube Cover
With a near-perfect rating on Amazon, this sleek look, high-quality cover will keep your square patio set looking pristine.**Key Specifications:**Square patio set coverWill fit square or round patio tables with 6-8 standard chairsMade from 600D PVC-lined oxford fabricSize: 125cm x 125cm x 74cmWeight: 1.5 kgFour Click-close straps at the bottomHidden air vents that prevent mildew
3 of 9
Dokon 3 Seater Garden Swing Cover
This three-seater garden swing cover from Dokon also has a near-perfect rating on Amazon, so you will be sure to see good results. Not only does it look sleek, but it will provide excellent protection against bad weather.**Key Specifications:**3-seater garden swing coverMade from 600D PVC-lined oxford fabricSize: 210x150x150cm or 215x125x170cmWeight: 3.5kgHand wash onlyFeatures two front zips and four click-close straps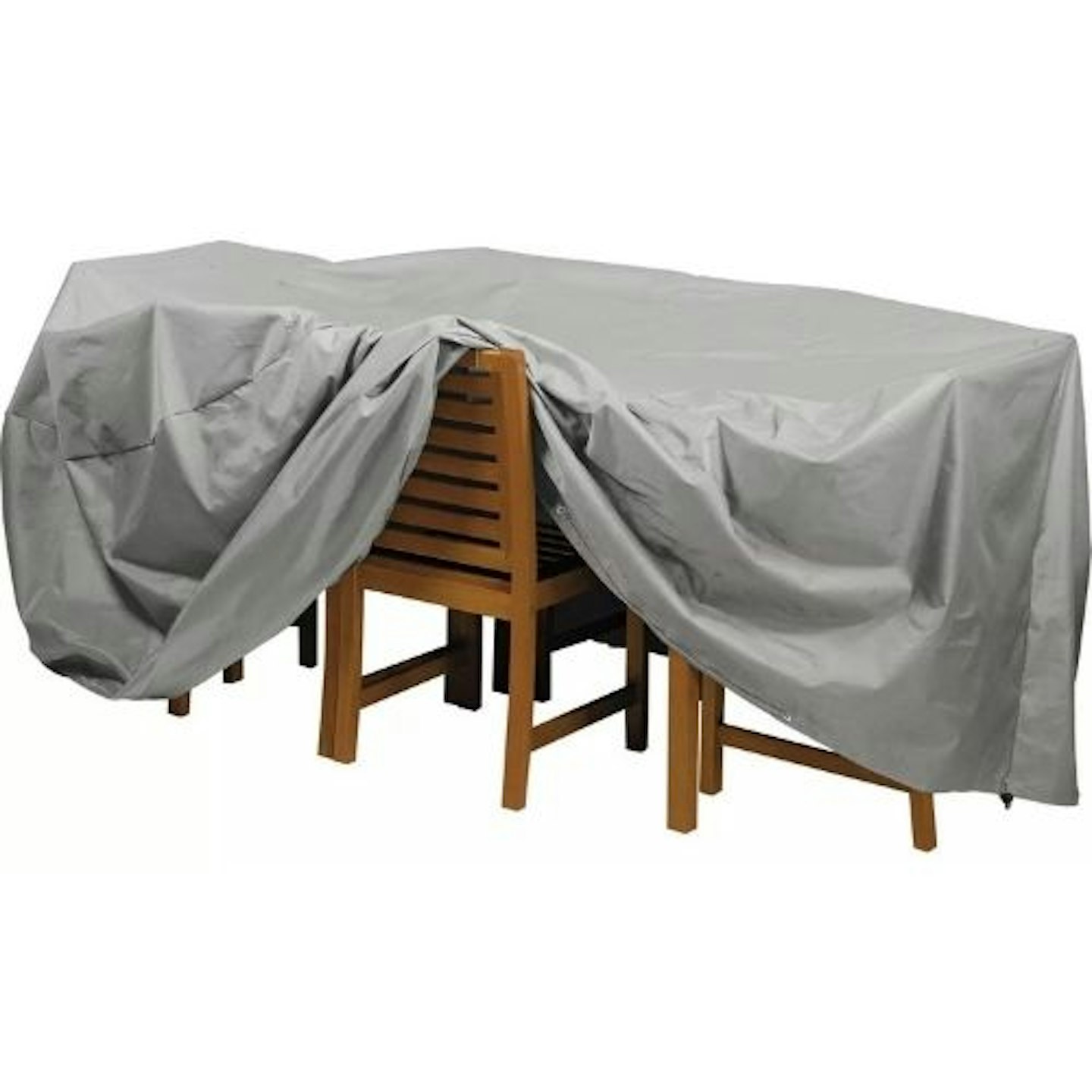 4 of 9
Argos Home Deluxe Extra Large Oval Patio Set Cover
Providing great protection from the ravaging elements of the weather, this extra-large patio set cover is erect if you're after something large and affordable. Made from strong polyester, finished with a PVC lining, it is durable, easy to clean and ensures your patio furniture stays fresh, clean and damage-free all year long.**Key Specifications:**Oval patio set coverMade from strong polyester, finished with a PVC liningSize: 95 cm x 210 cm x 270cmWeight: N/AStays in places with an elasticated cordOne year guarantee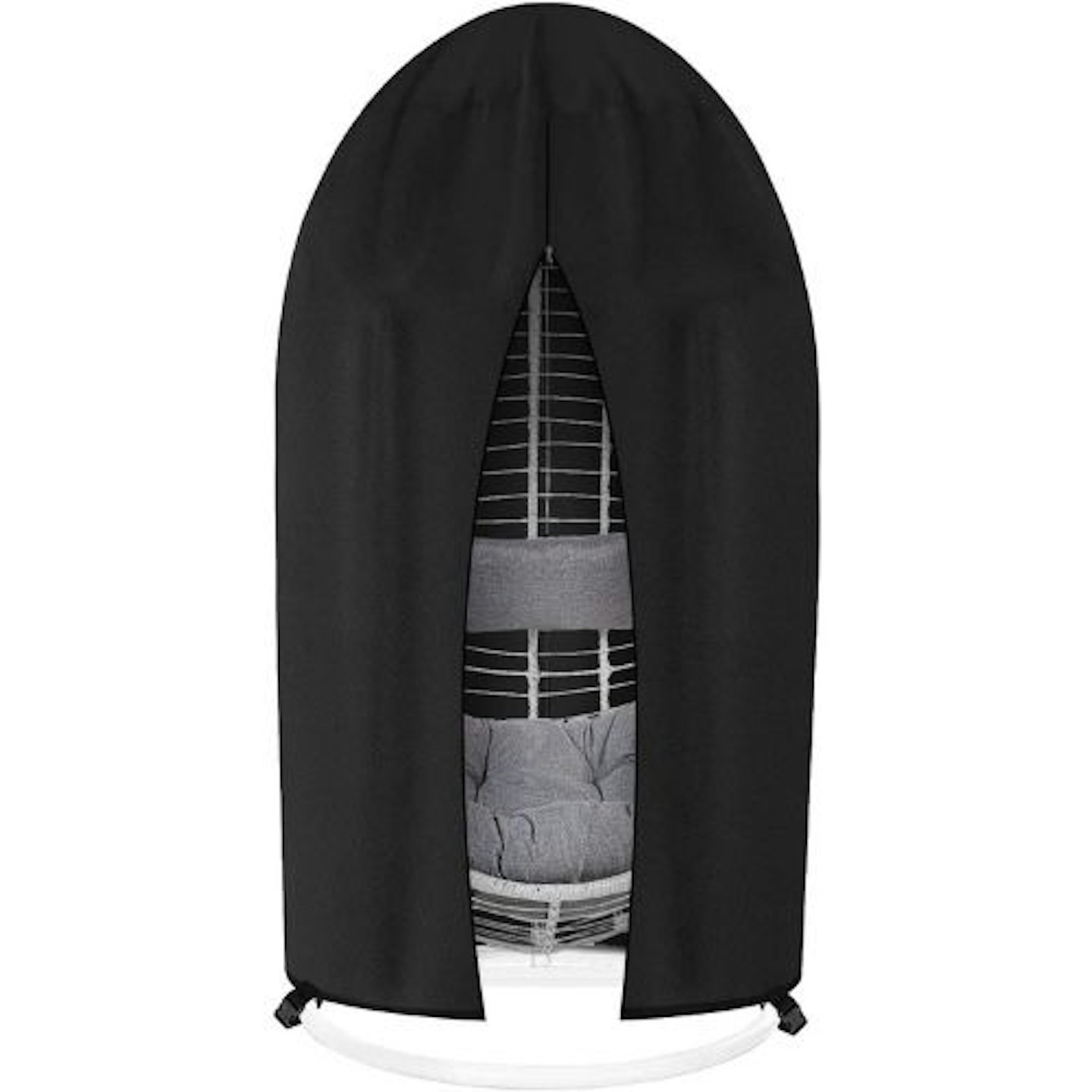 5 of 9
Dokon Egg Patio Hanging Chair Cover
Keep your egg chair in pristine condition with a dedicated cover for the unpredictable weather. Made from 600D PVC-lined oxford fabric, this heavy-duty hanging chair cover is waterproof, UV-resistant, tear-resistant and fade-resistant.**Key Specifications:**Waterproof, UV-resistant, tear-resistant and fade-resistantFour click-close straps and an adjustable strapEasy to clean Comes with an extra carrying bag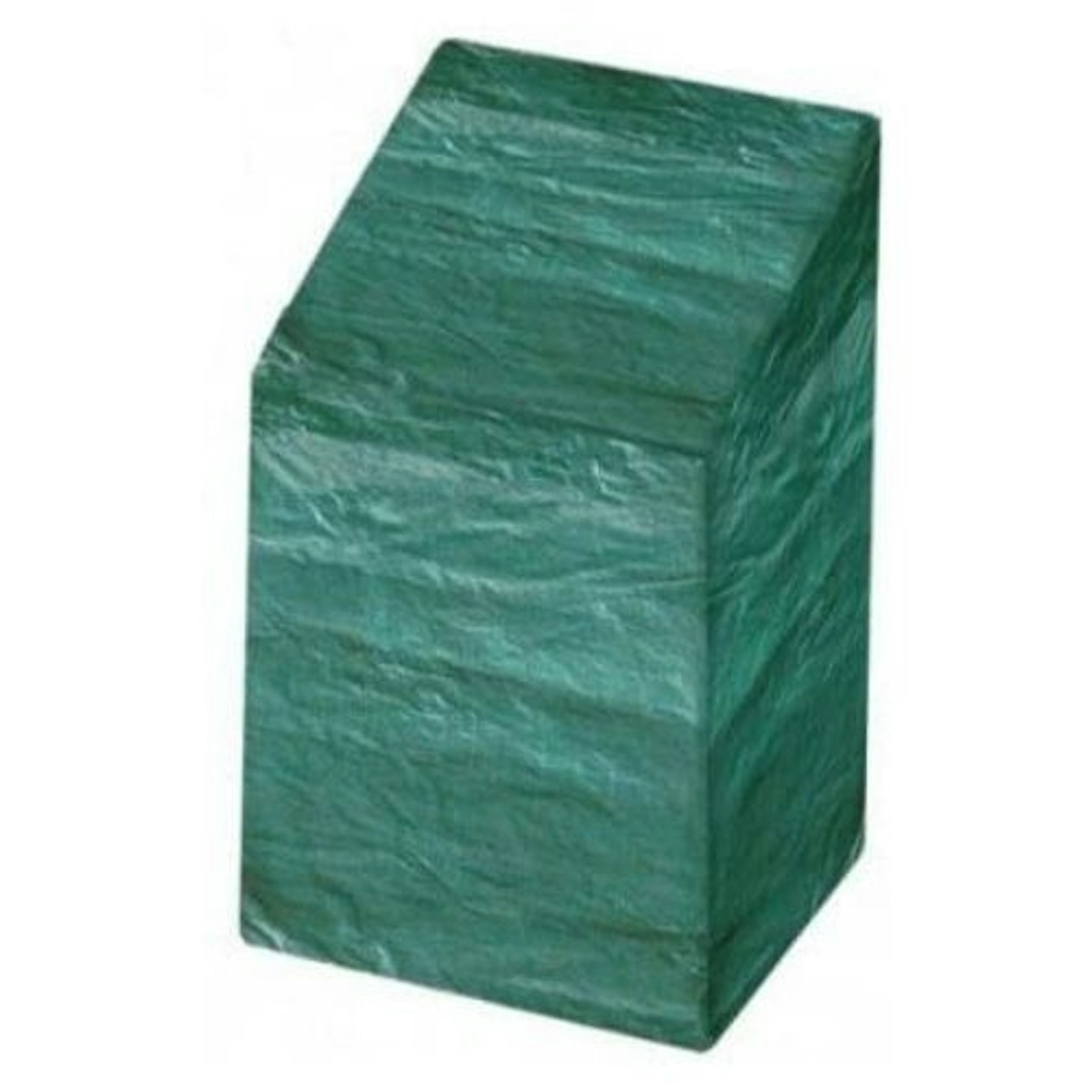 6 of 9
Garland Stacking Polyethylene Chair Cover
Even your standard plastic chairs could do with some protection. Save yourself from the task of spring cleaning your chairs each year by investing in a cover for all outdoor accessories.**Key Specifications:**Plastic chair coverMade with UV-protective polyethylene fabricSize: 68cm x 61cm x 107cmWeight: 3.79kgStays in place with all-round drawstrings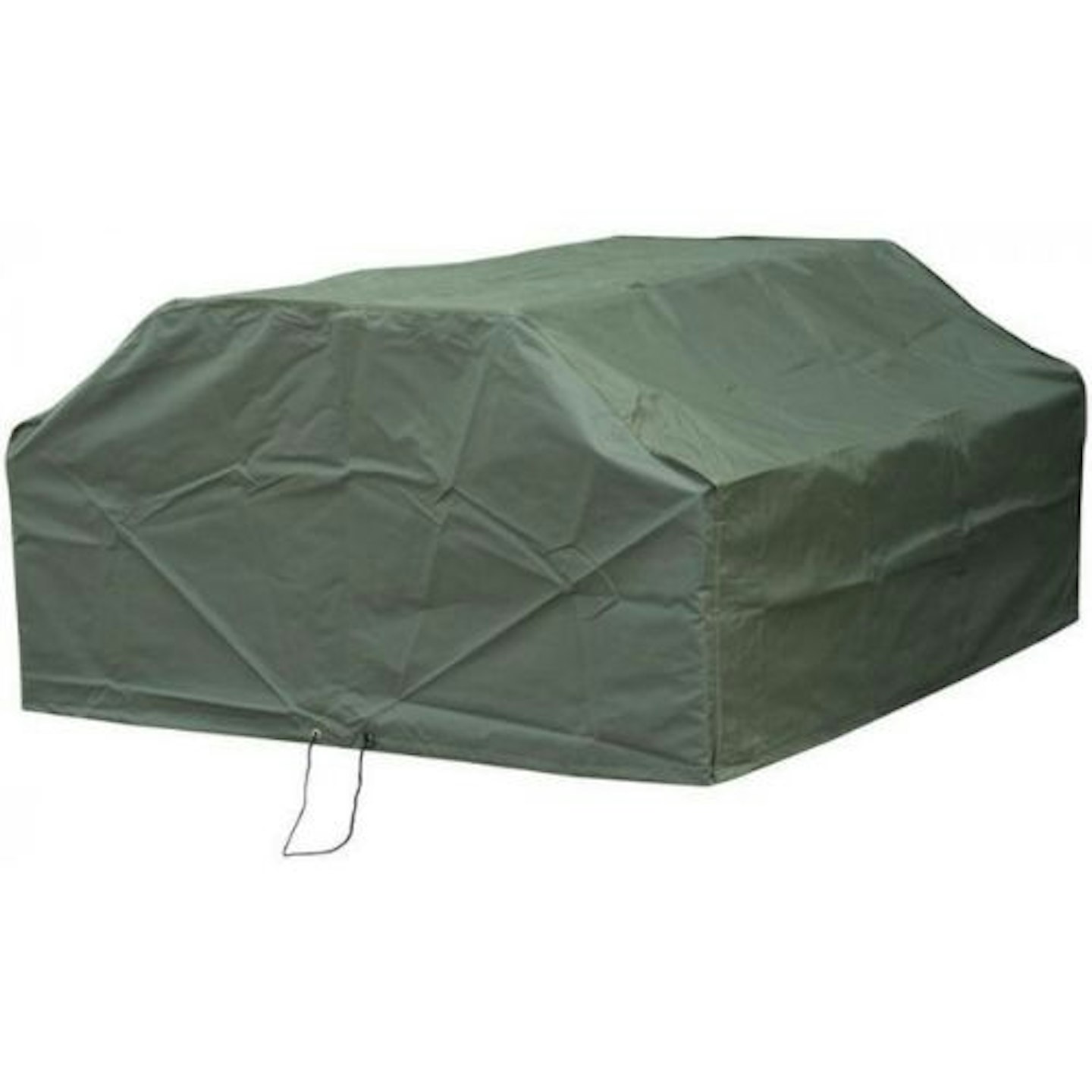 7 of 9
Picnic Table Cover
Keep your picnic table or rectangular patio set protected with this durable weatherproof polyester cover. This weather cover is made to protect your tables from any harsh weather and is the answer to extending the life of your patio furniture for years.**Key Specifications:**Picnic table coverMade from polyester and is UPVC-linedSize: 182 x 160 x 72cmWeight: N/AStabilised with a pull chord which pulls tight round the base.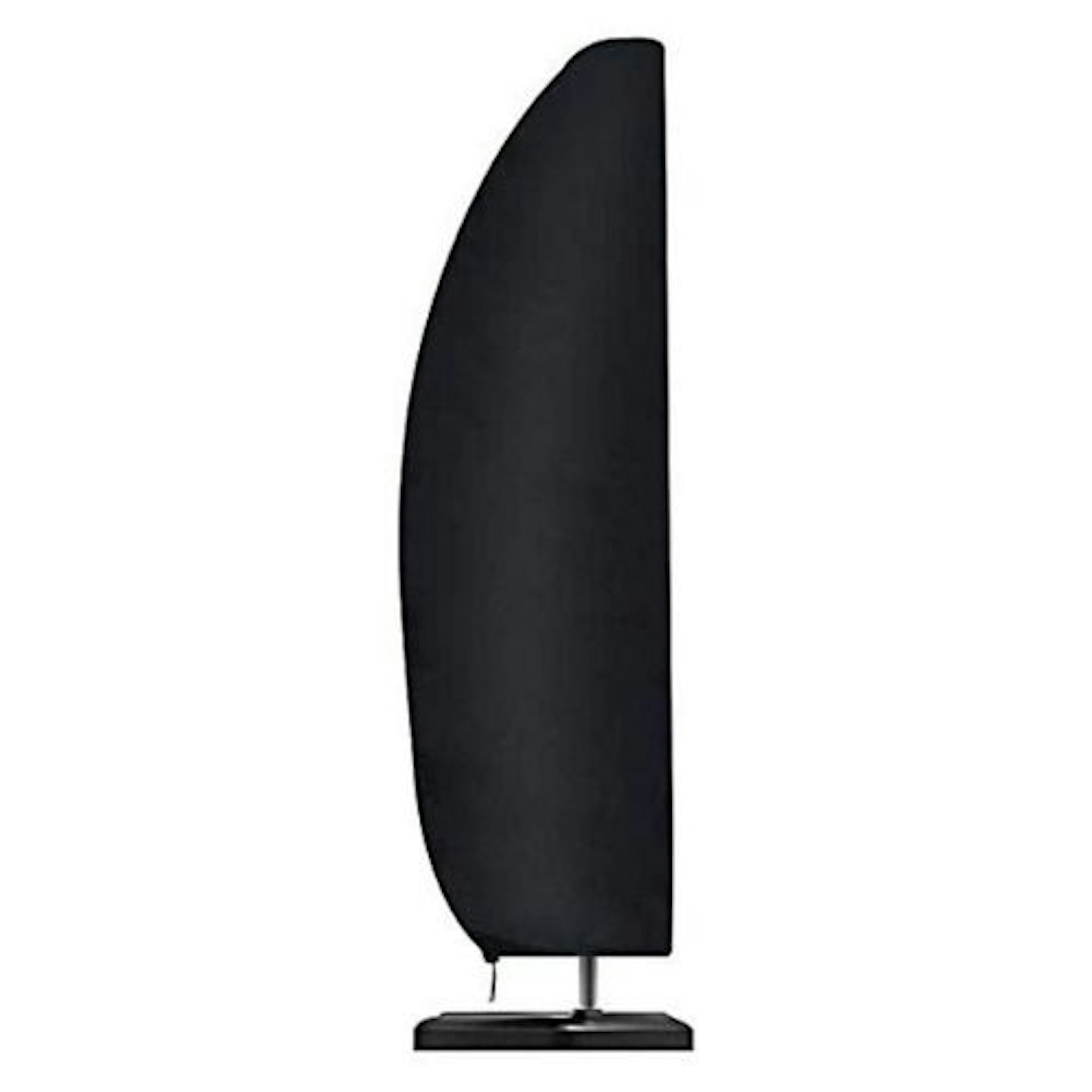 8 of 9
Parasol Cover
No need to store your parasol in the garage over the winter when you have a parasol cover. Made from weather-resistant Oxford fabric, this cover looks fantastic and will protect your parasol through the winter.**Key Specifications:**Cantilever parasol coverMade of 210D PVC-lined Oxford fabric with PU coatingSize: 26 x 20 x 3 cmWeight: 260gA drawstring rope at the bottom securely locks the parasol coverComes with storage bag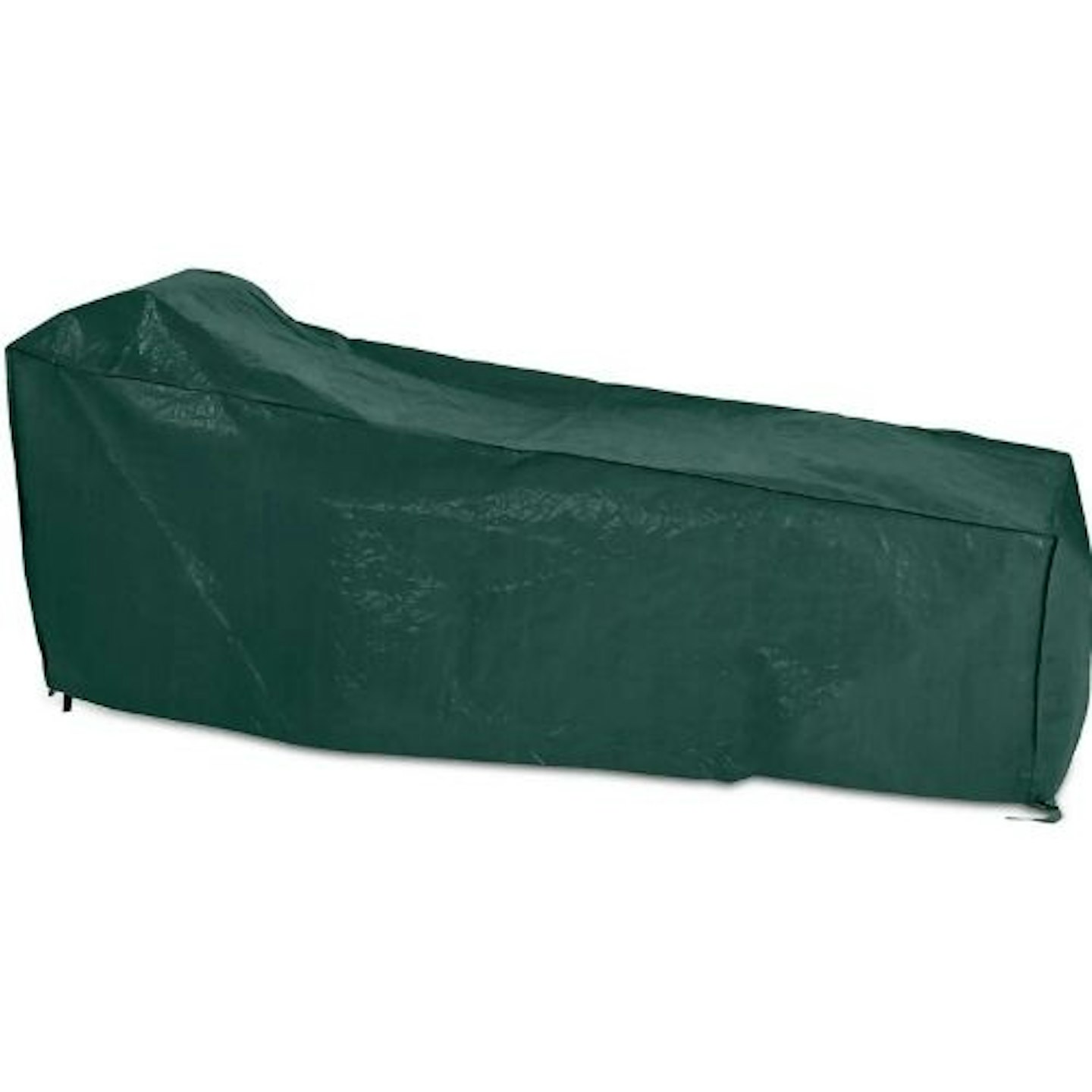 9 of 9
Alfresca Sun Lounger Cover
The Alfresca sun lounger cover provides dependable protection against changing weather conditions. Made from UV treated, double-coated woven polyethylene fabric.**Key Specifications:**Medium duty, double-coated woven polyethylene fabricUV, water, frost and snow resistantReinforced seams for increased strength and tear resistanceStrap ties for securing the cover to furniture during use
READ MORE: Sit Back And Unwind Outdoors With The Best Rattan Furniture
READ MORE: The Best Outdoor Heaters To Dress Up Your Garden, Patio Or Balcony
READ MORE: Garden Love Seats To Make Your Outside Space Perfect For Two