There's a lot we love about summer (summer dresses being the first) but being able to host summer soirees and BBQs is up there with one of our favourite things to do as the weather gets hotter. If you're blessed with a spacious outdoor area, then you've unwittingly signed yourself up for months of playing host - and what better way to impress your guests than by decking out your outdoor space with some garden accessories?
Introducing the right garden accessories can completely up your design game. Whether it's replacing those planters (you know, the ones you've had since 2011), changing out your yellowing cushions or adding a statement piece, there's no time like the present to give your garden a little revamp.
It doesn't matter whether you have a tiny balcony or sprawling lawns, there are always quick, affordable things you can do to make your outdoor space feel more personal and put together. If you're working with a small space, why not focus on plants to 'dress' the area and give it more of a garden feel?
If you're blessed with tons of outdoor space, however, brush up on your tablescaping skills and create imaginative, beautiful settings for dinner parties outdoors.
From contemporary planters, to elaborate fire pits, we've found the best garden accessories for the ultimate garden makeover. Shop our top picks below.
The best garden accessories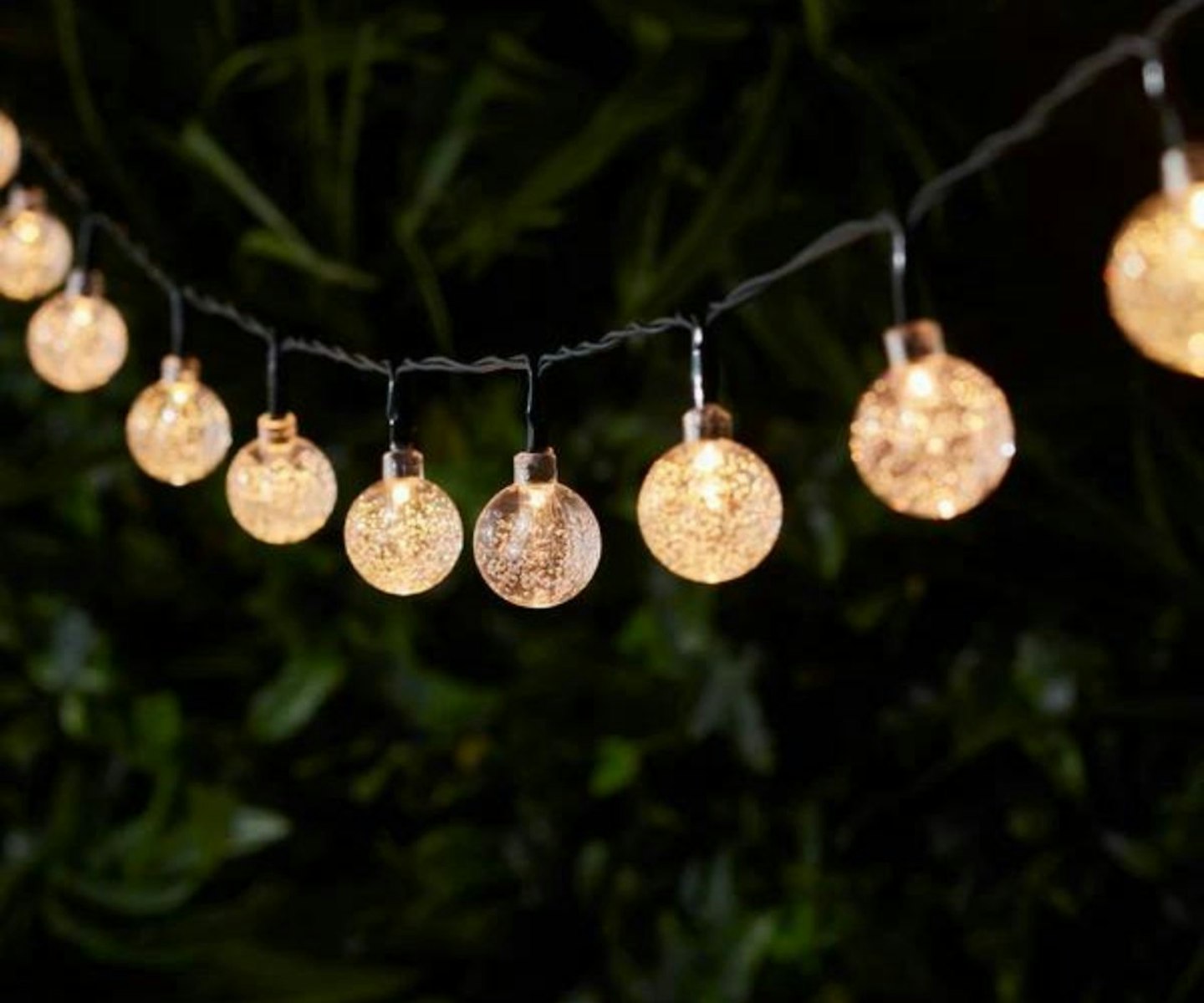 1 of 8
40 Warm White Bubble Solar Fairy Lights
Fairy lights have the ability to transform your garden into a magical, cosy haven. These warm white bubble lights are powered by solar energy, making them eco-friendly, and will help add that perfect golden glow on a warm summer evening.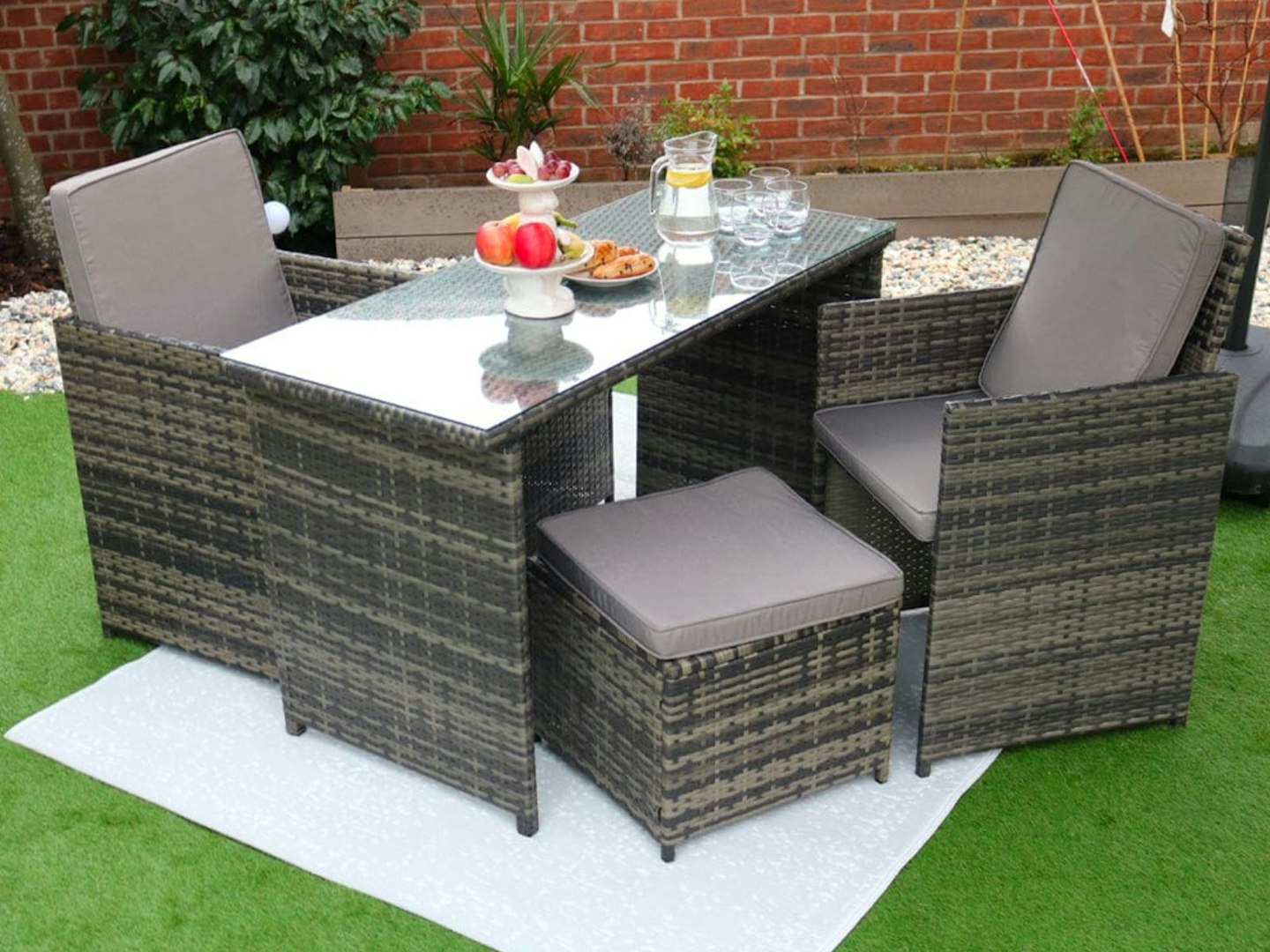 2 of 8
Furniture Maxi Eton 4 Seater Rattan Garden Cube Armchair with Bar Dining Table Set
Say hello to your next new garden furniture set. This table and chairs four-seater will look the part in any hosting garden and tidies away compactly, with the stools and chairs fitting perfectly underneath each other. Now you just need to get some friends round.
3 of 8
M&S, Palm Embroidered Cushion
It's amazing how much a brand new cushion can change things up. We fell for this embroidered, nature-inspired cushion by M&S, to help add a tropical touch to your garden.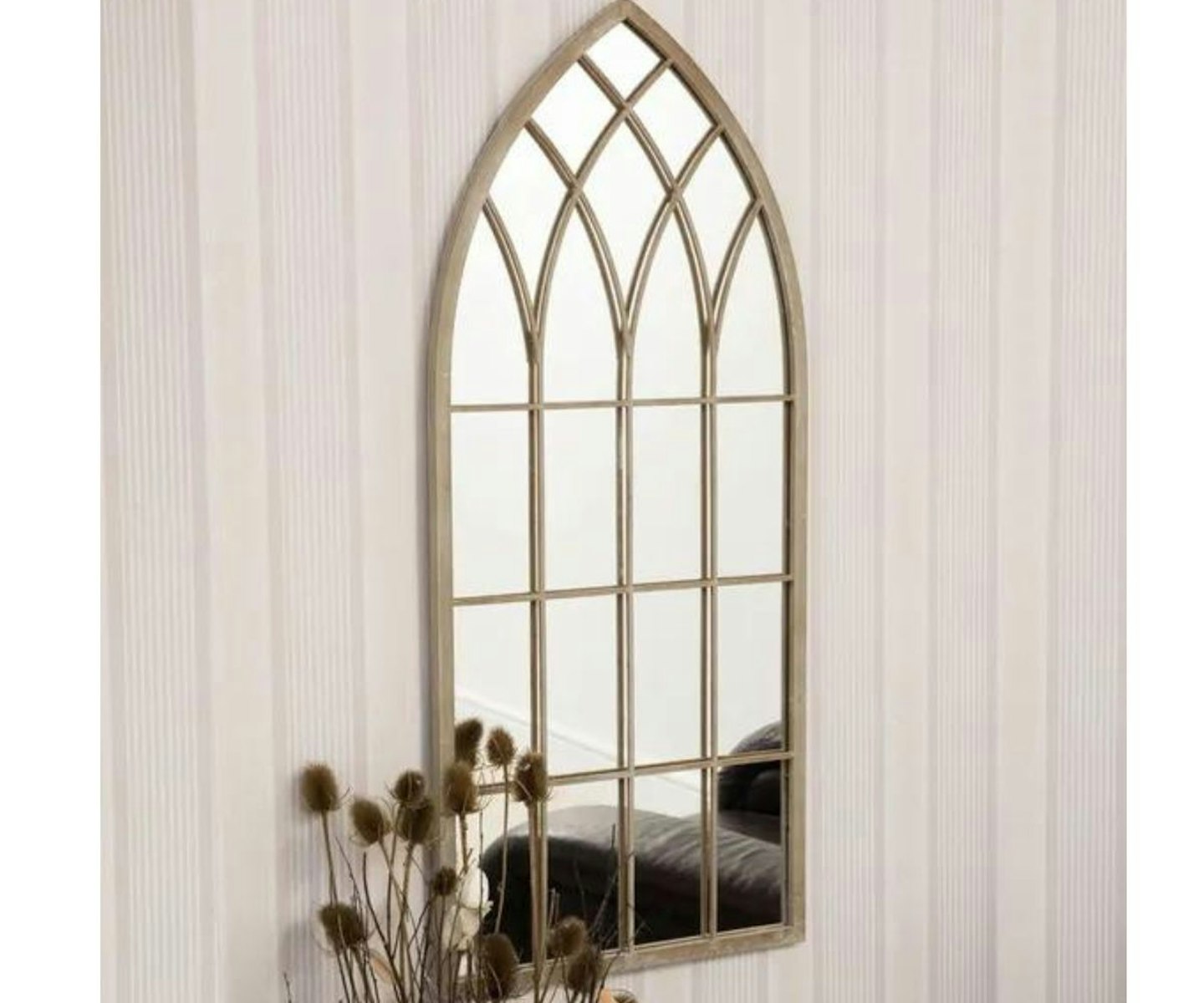 4 of 8
Dunelm, Flitwick Cream Outdoor Window Mirror
As far as garden accessories go, it doesn't get much more grandiose than a garden mirror. This window-shaped mirror from Dunelm will not only add an element of style to your garden, but it'll also create the illusion of a bigger outdoor space.
5 of 8
Duenlm, Tile Indoor Outdoor Rug
This Moroccan-inspired outdoor rug will elevate your outdoor space in seconds. It's durable, weather-resistant, and perfect for patios or conservatories.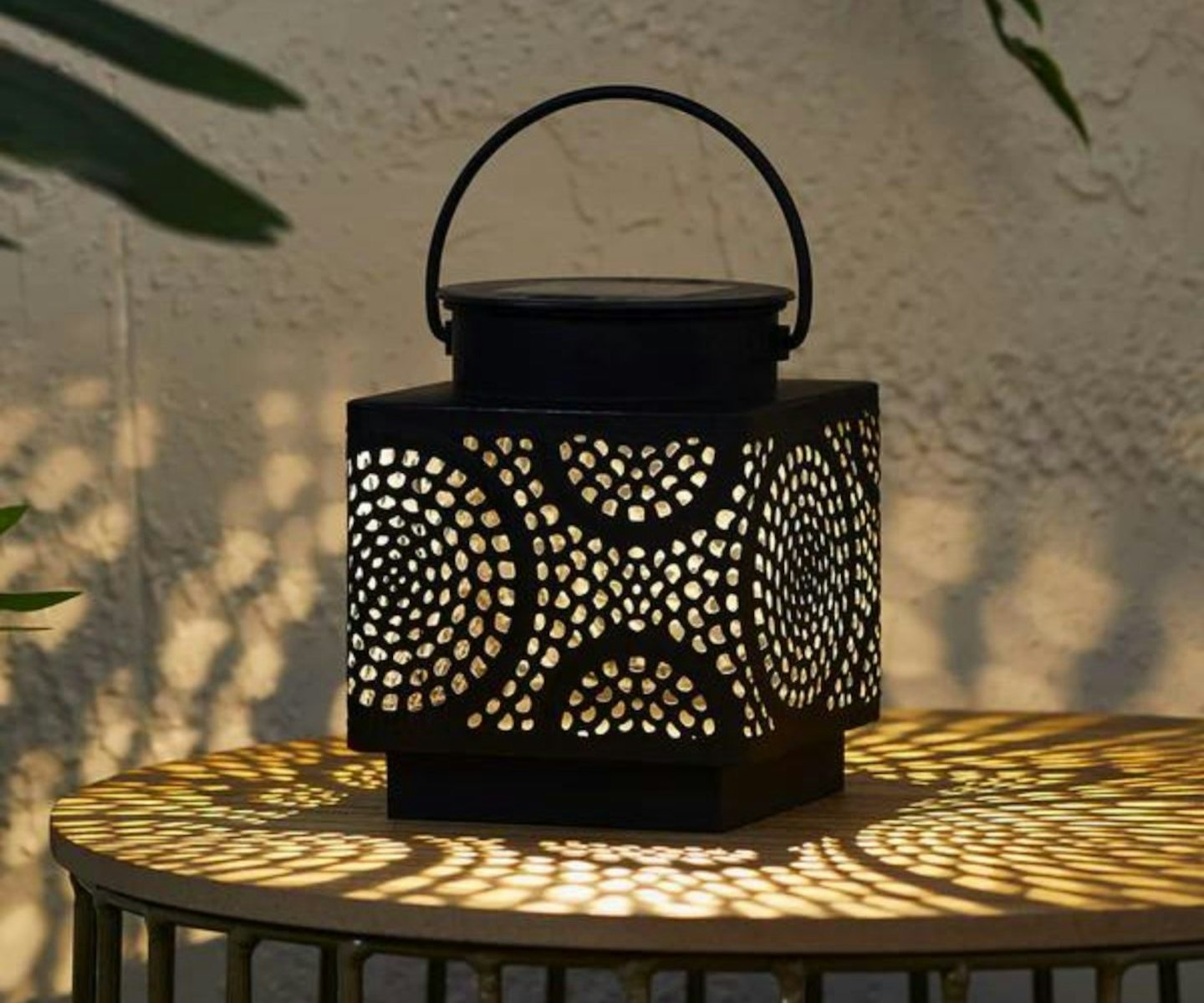 6 of 8
Taza Moroccan Solar Lantern
A lantern is a simple yet effective way to elevate your garden This one features an intricate Moroccan design, creating a dazzling light display.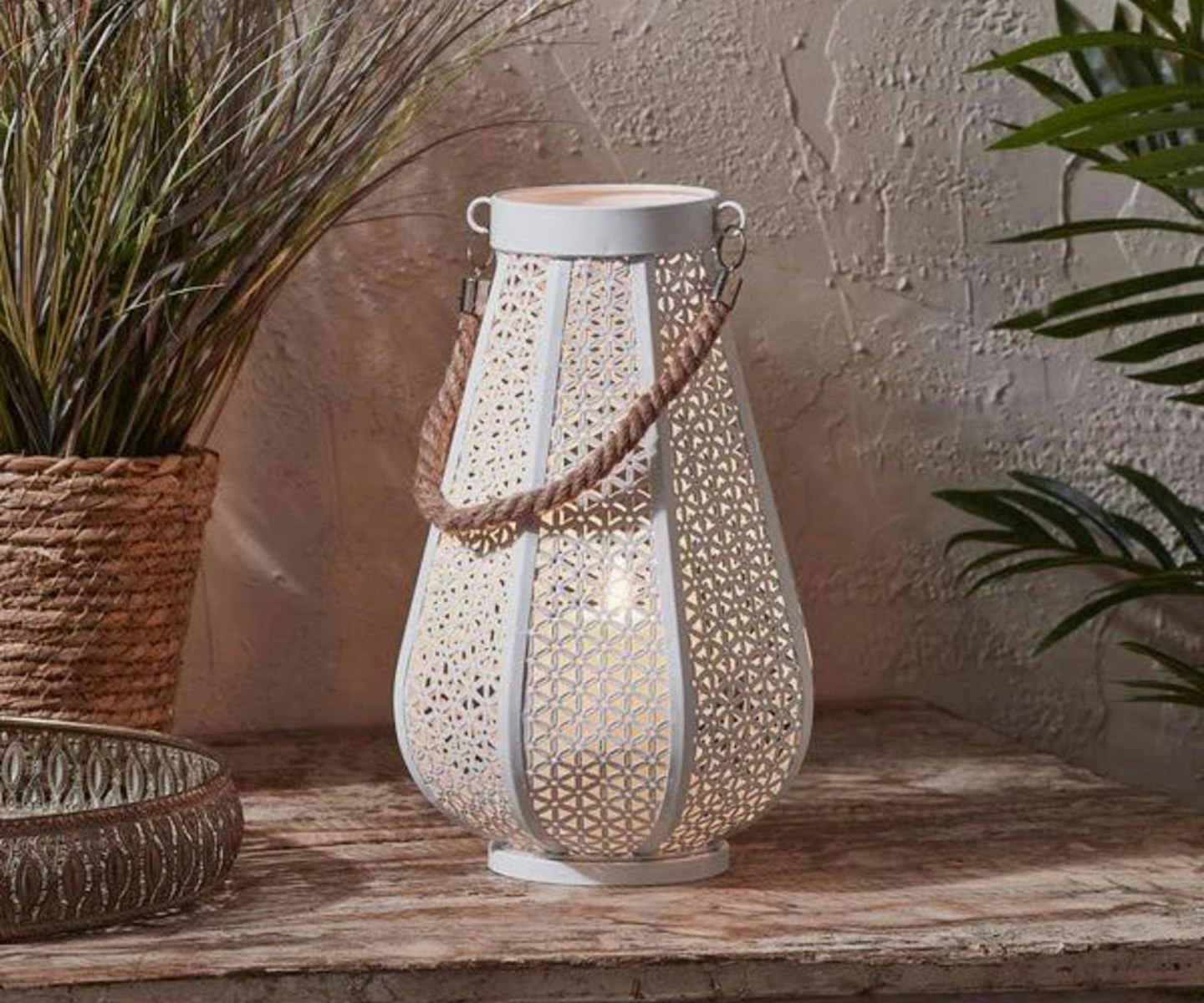 7 of 8
Pollensa White Garden Lantern Duo with TruGlow® Candles
Make your garden the ultimate sanctuary with this intricately patterned lantern duo.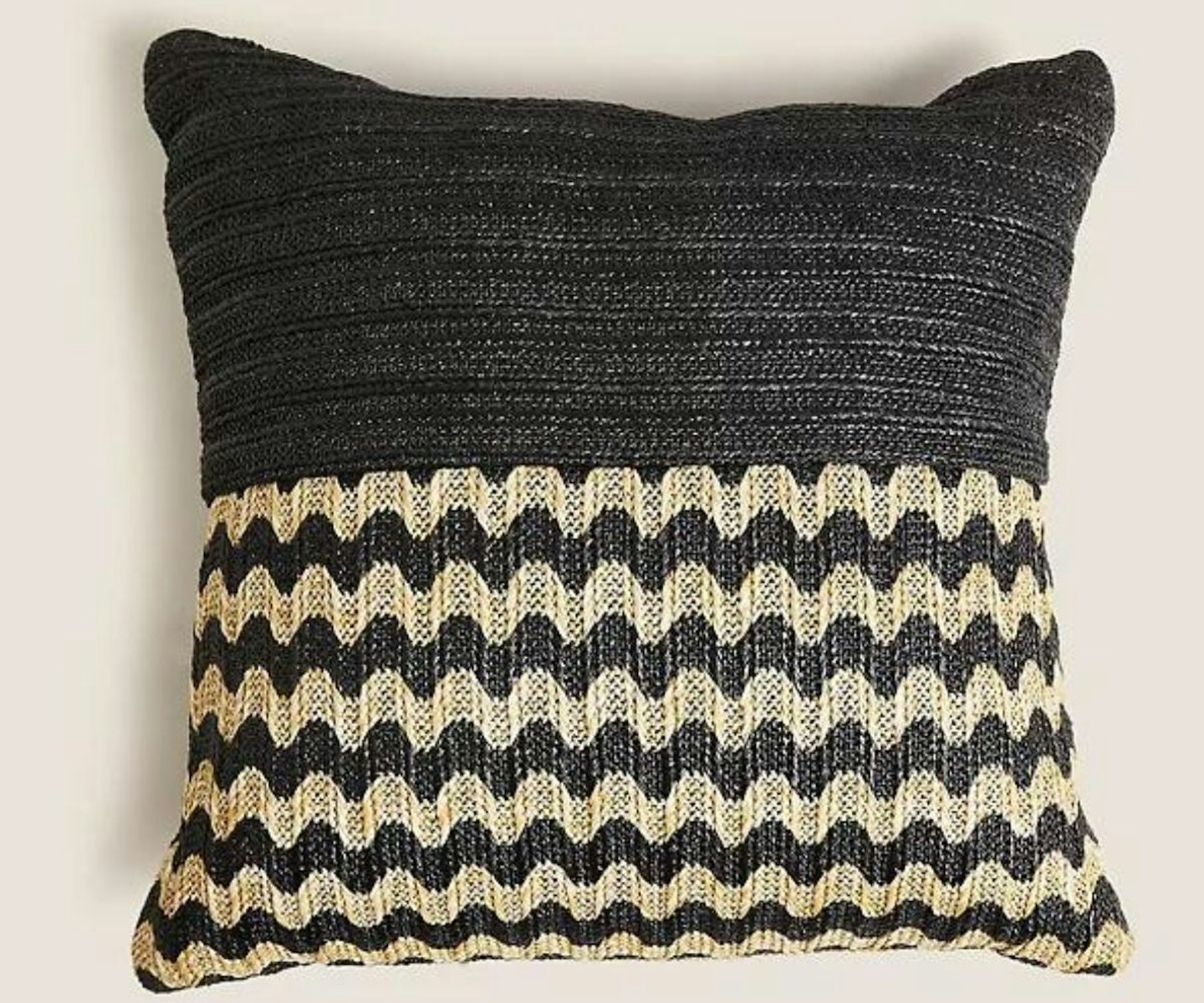 8 of 8
M&S, Striped Outdoor Cushion
If your colour palette is a little more neutral, opt for this simple yet distinctive outdoor cushion. The wavy stripe is reminiscent of the ocean, which is exactly the energy we need on a hot summer's day.