Whether you're worried about square footage, counter-top space or cupboard storage - we always seem to fill whatever extra space we might have with junk. With the right organisation, a small kitchen can be just as great to prep and cook in - and still be the hub of your home.
No one likes clutter, especially in your home, so we've put together an edit of super clever kitchen storage ideas from simple swaps to full blown D.I.Y's to inspire - plus, nifty products to invest in that will make all the difference to your drawers and doors.
Create Purposeful Decor With Displays
A smart kitchen idea that maximizes on style while also providing ample storage opportunities is to create a zoned display using shelving and hooks. Open shelving is a great way to add height to a space, while creating a wow-factor that doesn't impose the room with solid cabinetry.
Watch Grazia's tutorial below to create your own D.I.Y kitchen shelving:
When wondering how to style up kitchen shelving - group similar items together, balancing height with smaller and tall kitchenware and accessorize with accents like vases or artwork. Devol Kitchens are the cream of the crop when it comes to open shelving.
Start simple with matching jars
Don't forget, food and kitchen items on display require a little more thinking about. Matching jars and various containers keep open storage from looking cluttered and helps to create a space Mrs Hinch would be proud of.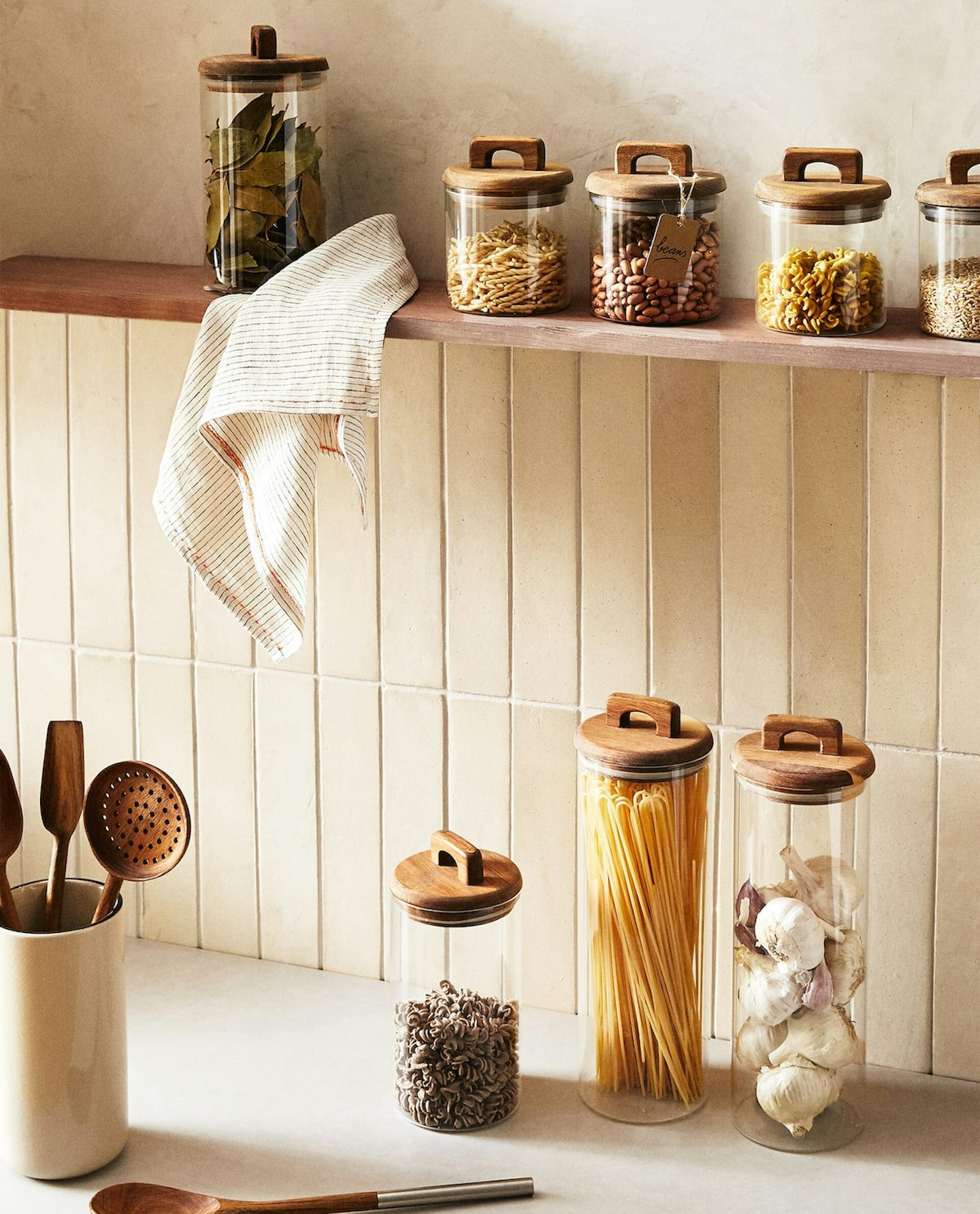 Sounds obvious, but have you done it? Well, no, so now's the time! These super stylish jarsare available at Zara Home and help to bring an elevated edge compared to simple kilner jars. For a budget-friendly option, supermarkets and even pound shops carry an assortment of jars - it's a cheap way of ditching ugly packaging and making your kitchen Pinterest worthy. Plus, jars keep everything air tight, meaning food stays fresher for longer.
Choose clever cabinetry
Whether you opt for glass-fronted cupboards to display your prettiest crockery or open plate racks, choosing clever cabinetry rather than just lining your walls with cupboards ticks a lot of boxes.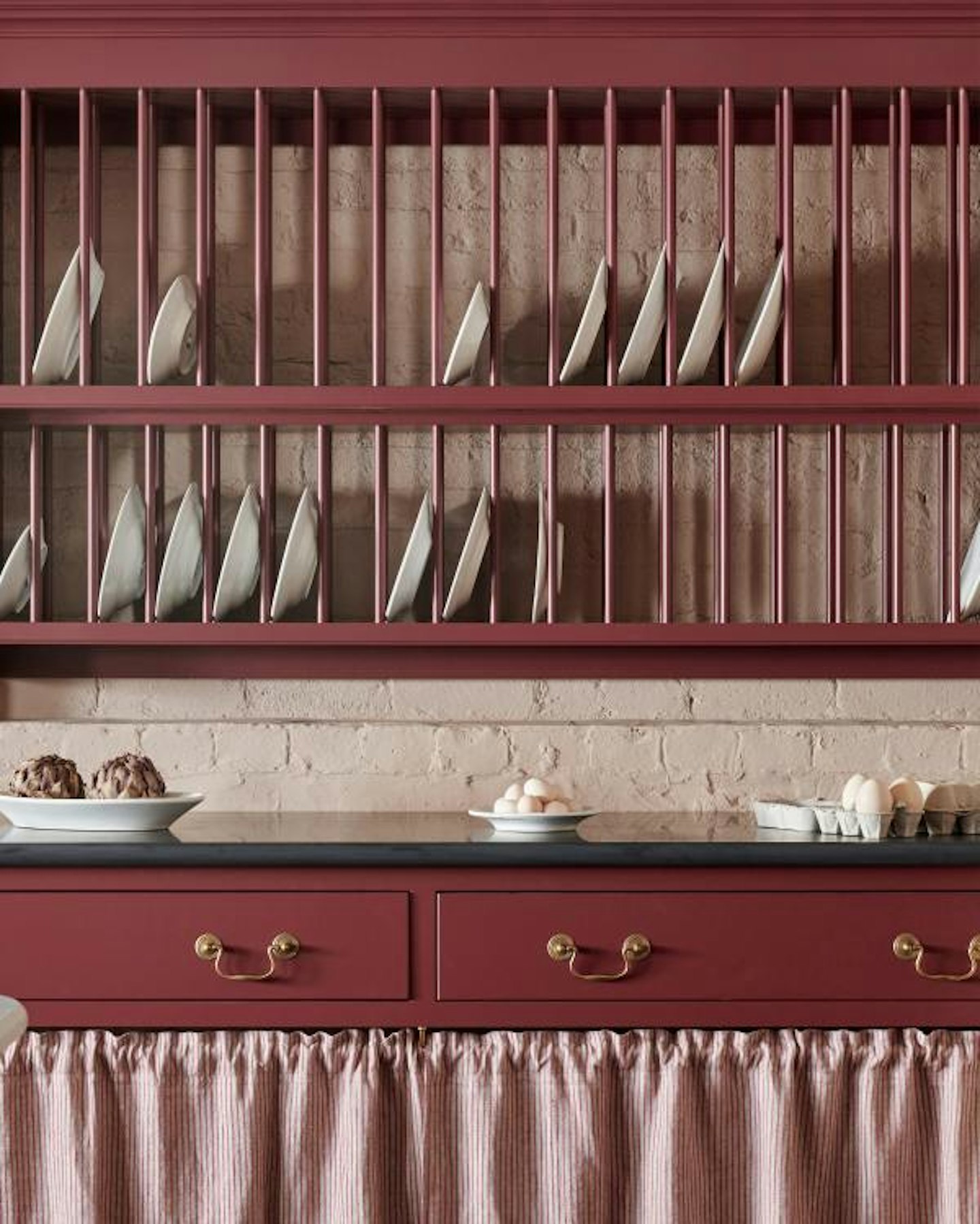 Glass-fronted cupboards can be used to show off your best glassware, and work to reflect light around your kitchen - which is especially great in smaller spaces - while allowing you to see into the depths of the cabinet, which tricks the eye into thinking your kitchen is bigger than it is. Both plate racks and glass-front cupboards can be fitted with lighting inside too, to bounce even more light into the room. Bonus: everything's easily accessible when you need to grab them.
Utilise The Back Of Doors With Over-Cabinet-Door Organizers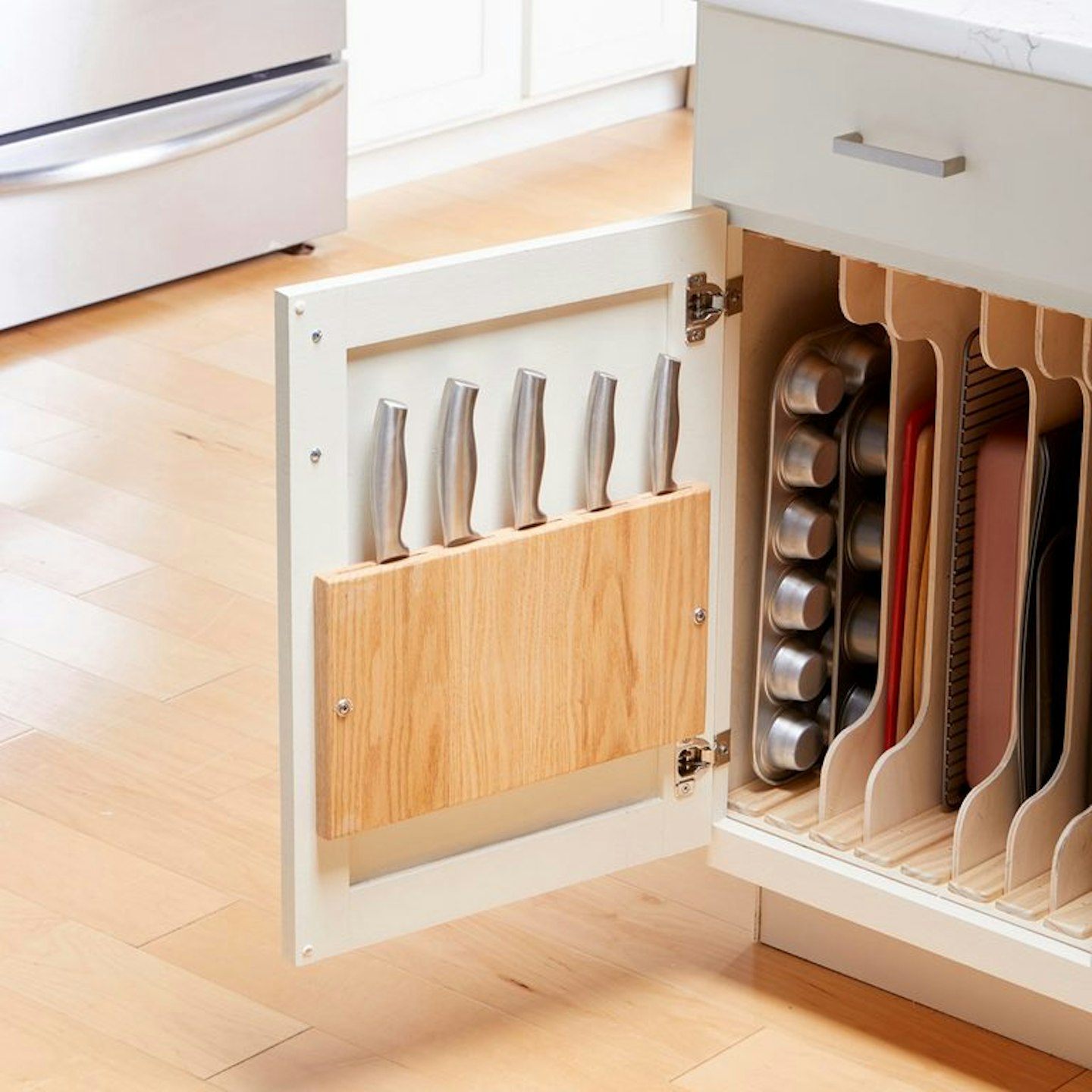 Remember watching Saved By The Bell and seeing all that cute decor inside the locker doors? Well take that practicality, and you've got somewhere to see your shopping list AND those heart-shaped Harry Styles cutouts on a daily basis (just me... fine).
Hide pesky items this clever way
Internal kitchen storage solutions will make the most of your cupboards and are highly efficient for tidying away smaller items that don't necessarily have a 'place' - so think about making your kitchen work harder for you with spaces for your knives, lids, cling film and spices etc.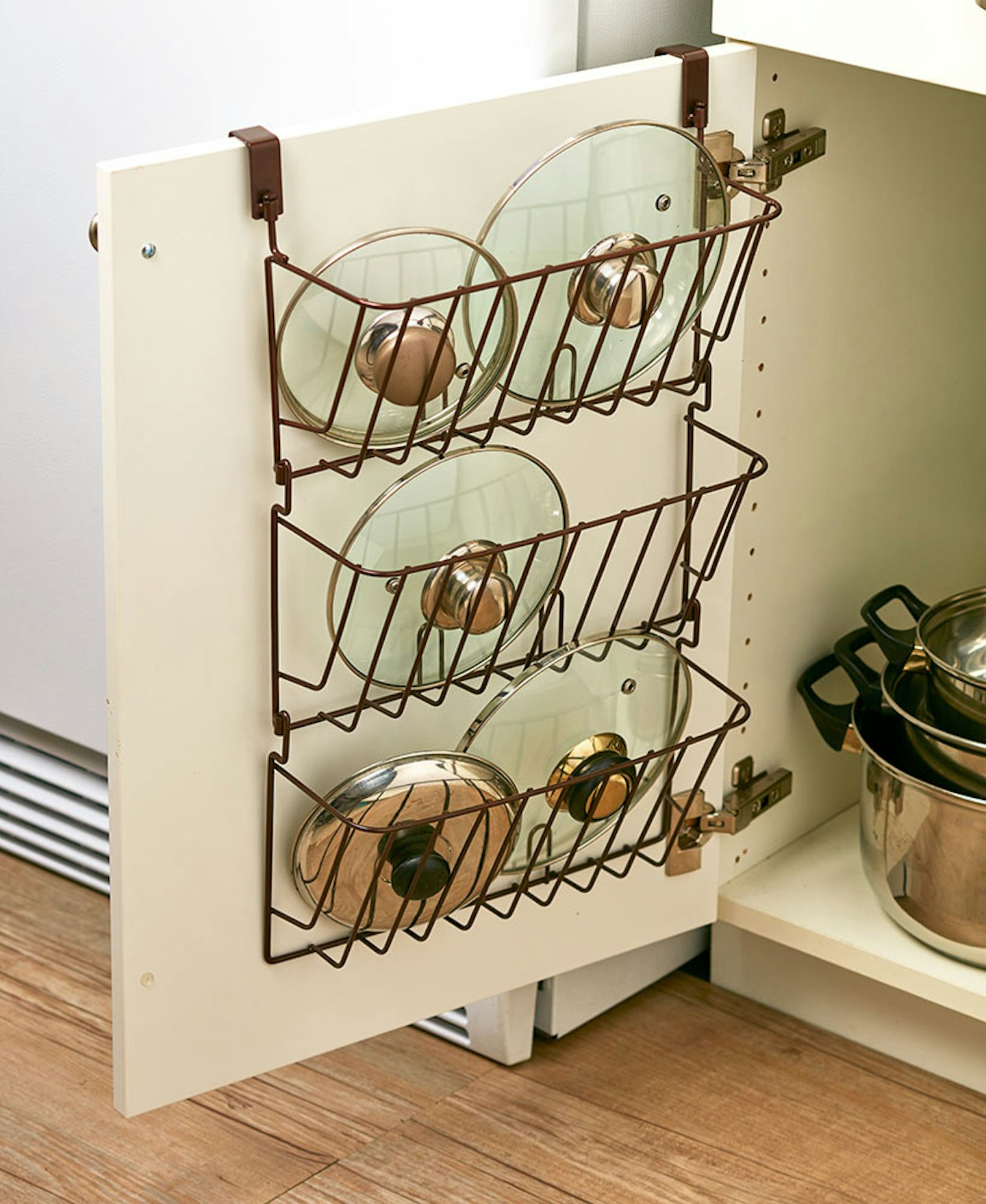 Top tip: Stick chalkboard paper or a whiteboard to the inside of one of your cabinets for your shopping list or chores to-do list.
SHOP: back of door storage
Shop: kitchen storage for back of doors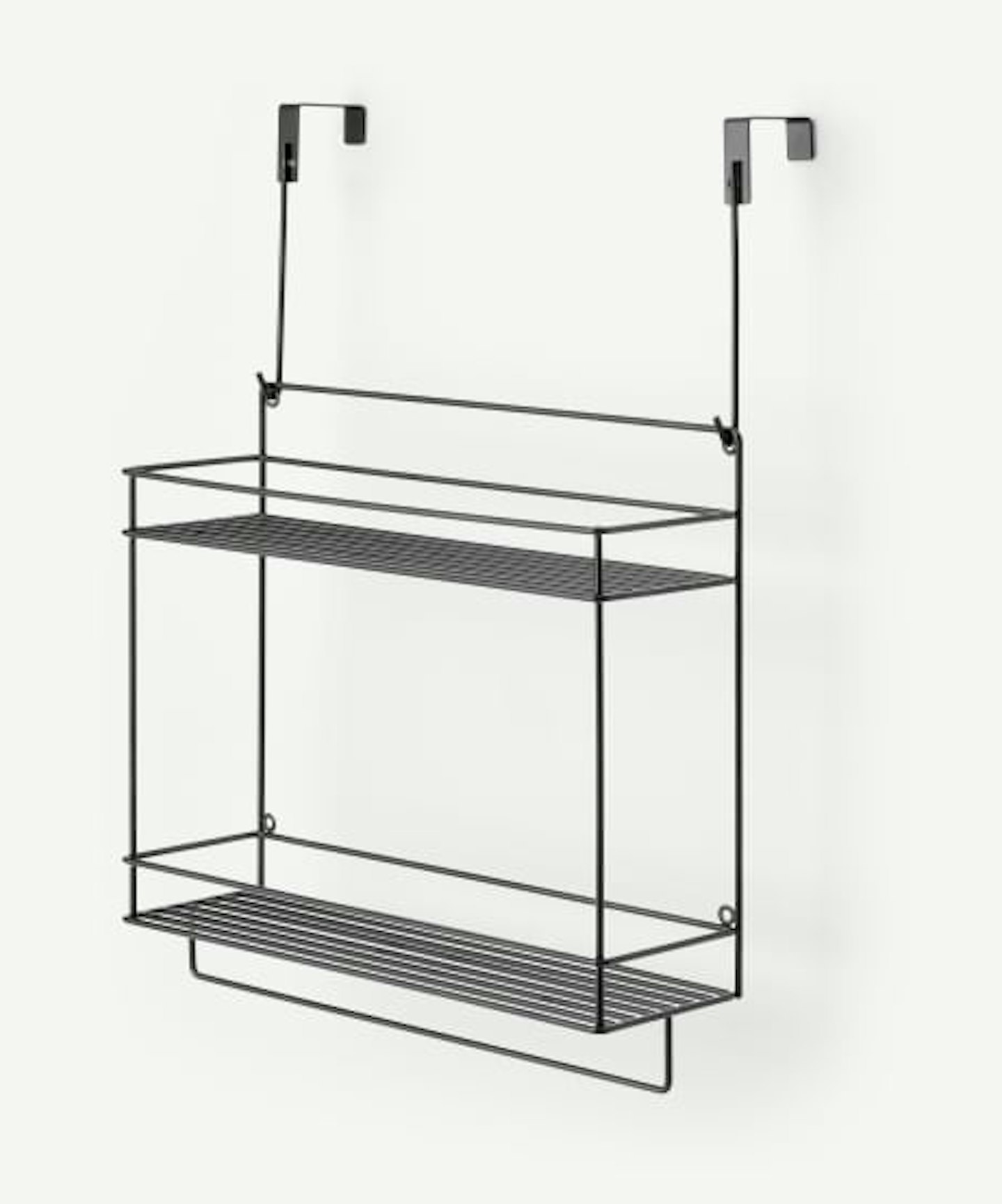 1 of 6
MADE, Calypso Wall or Over The Door Shelves, £42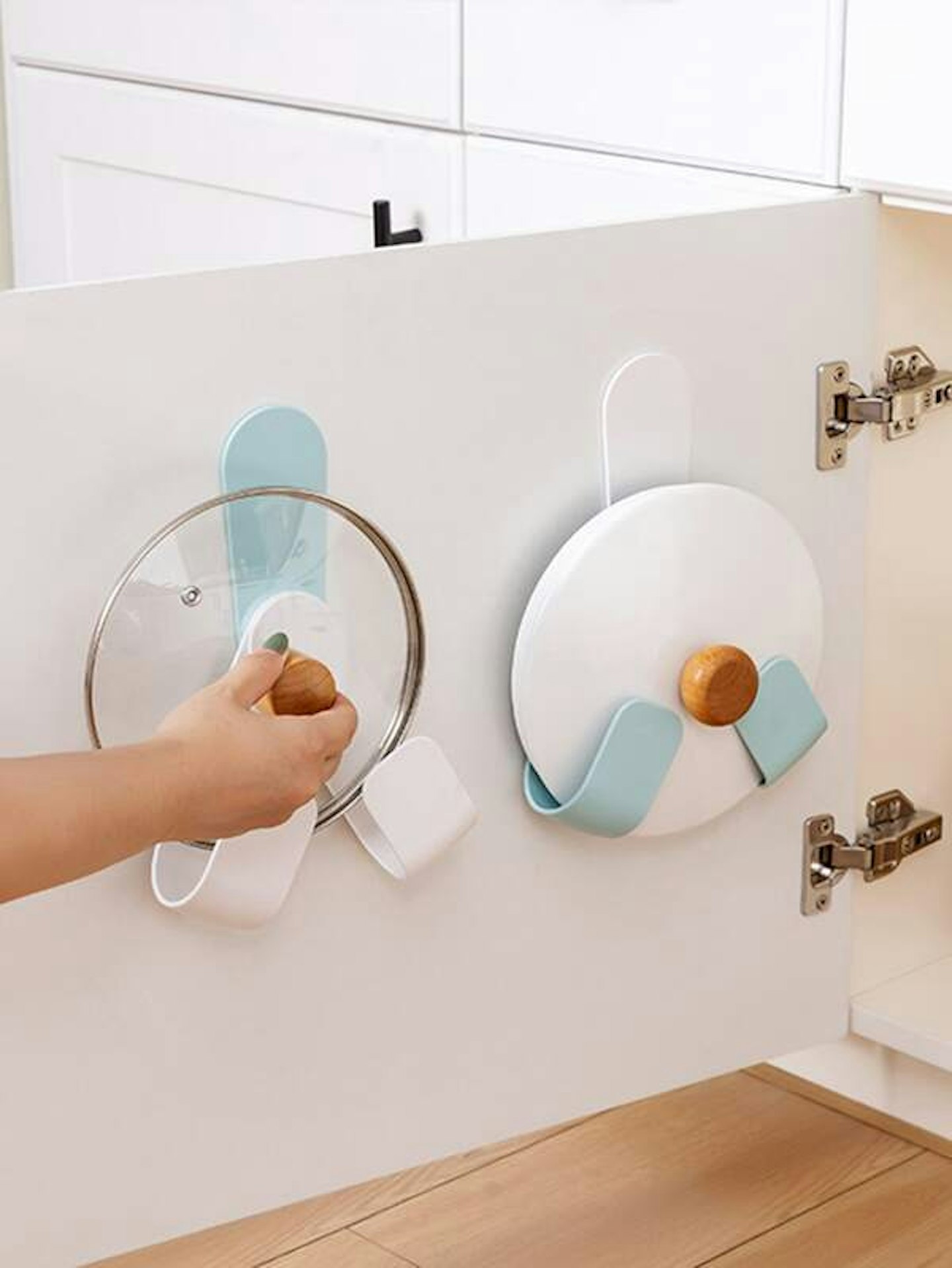 2 of 6
Shein, Color Pot Lid Storage Rack, £2.50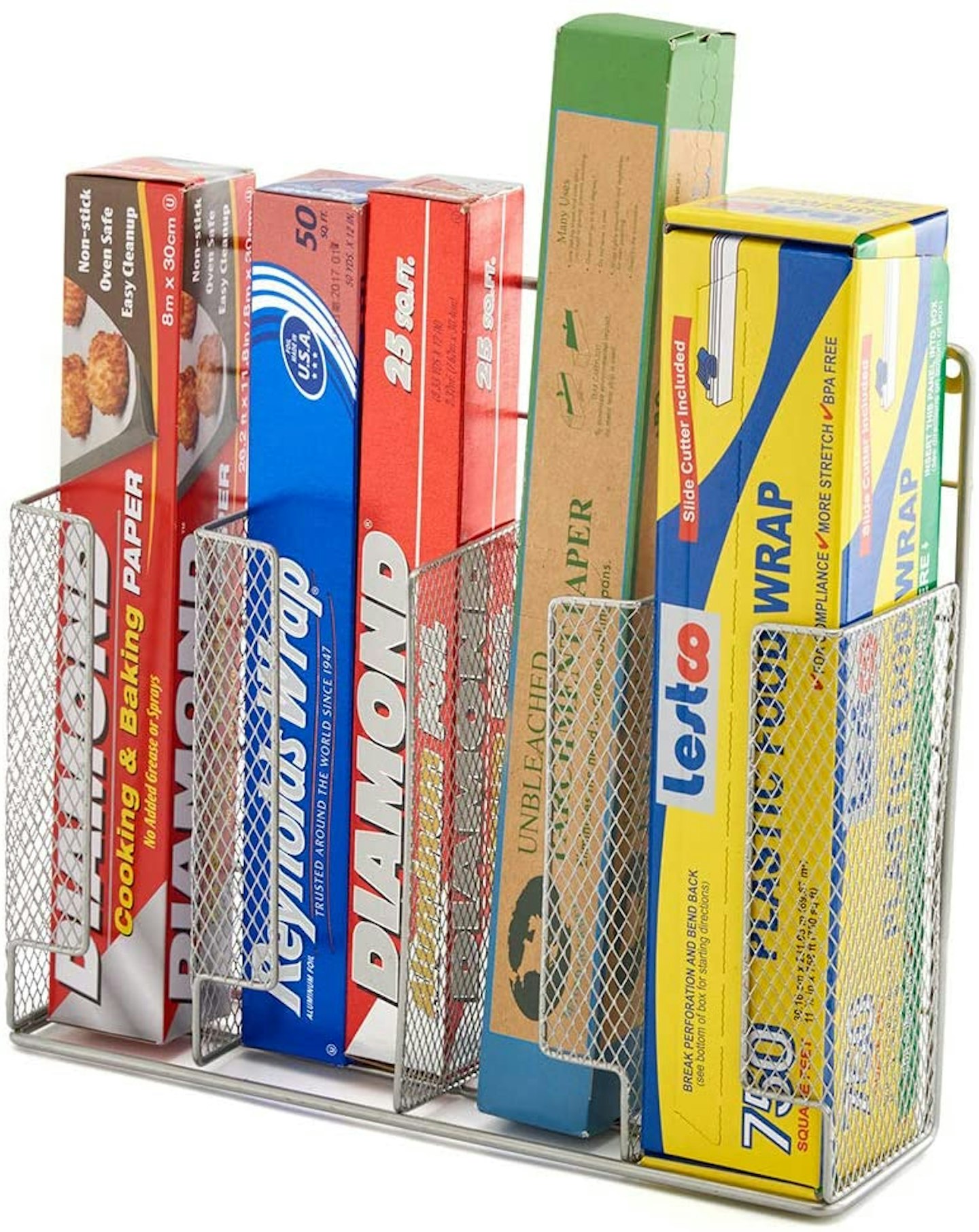 3 of 6
Amazon, EZOWare Wrap Organiser Rack, Wall and Cabinet Door Mount, £19.99
4 of 6
Amazon, 2 Pack Over the Door/Wall Mount Cabinet Organizer Storage Basket, £19.99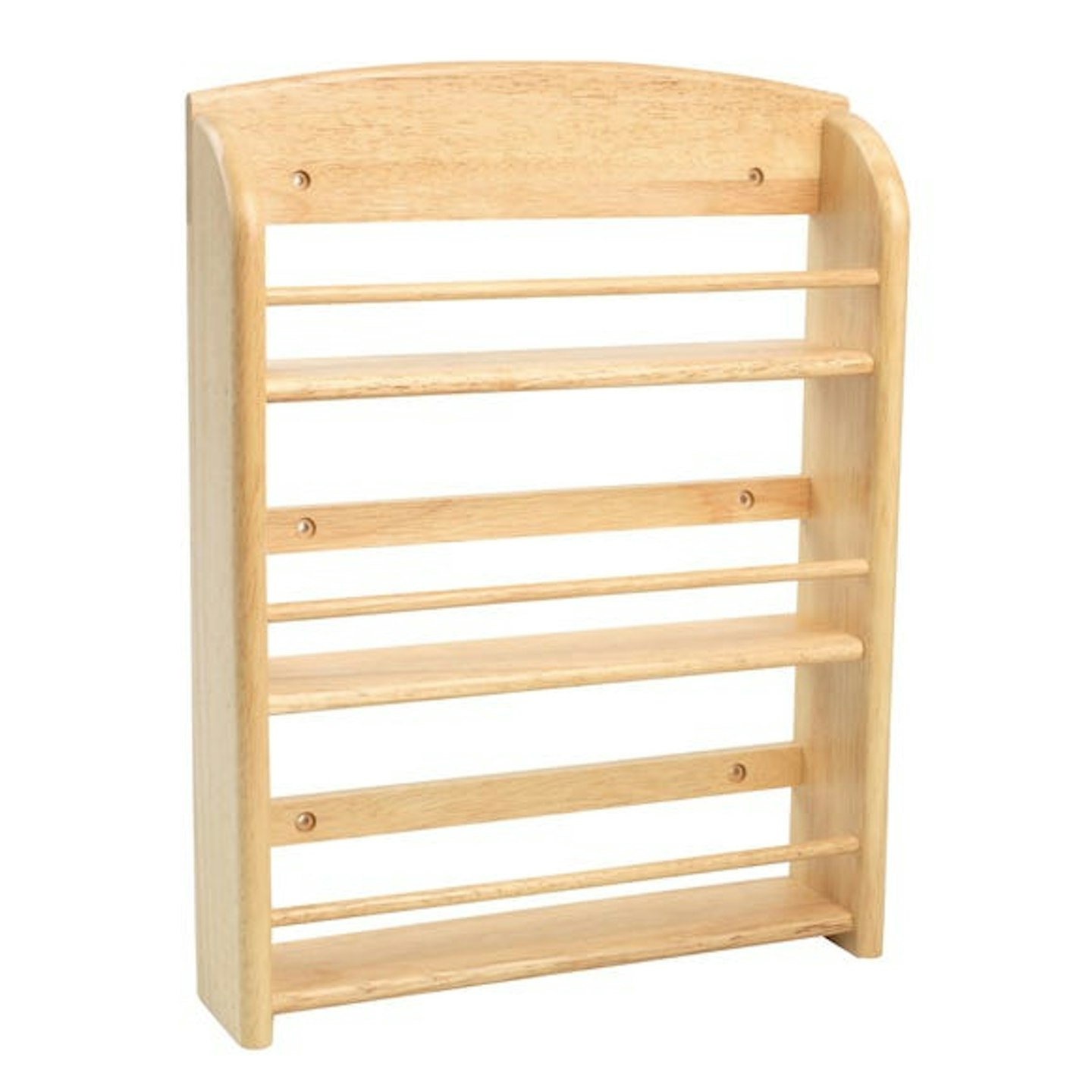 5 of 6
Dunelm, T&G Wooden Scimitar 18 Jar Wall Spice Rack, £25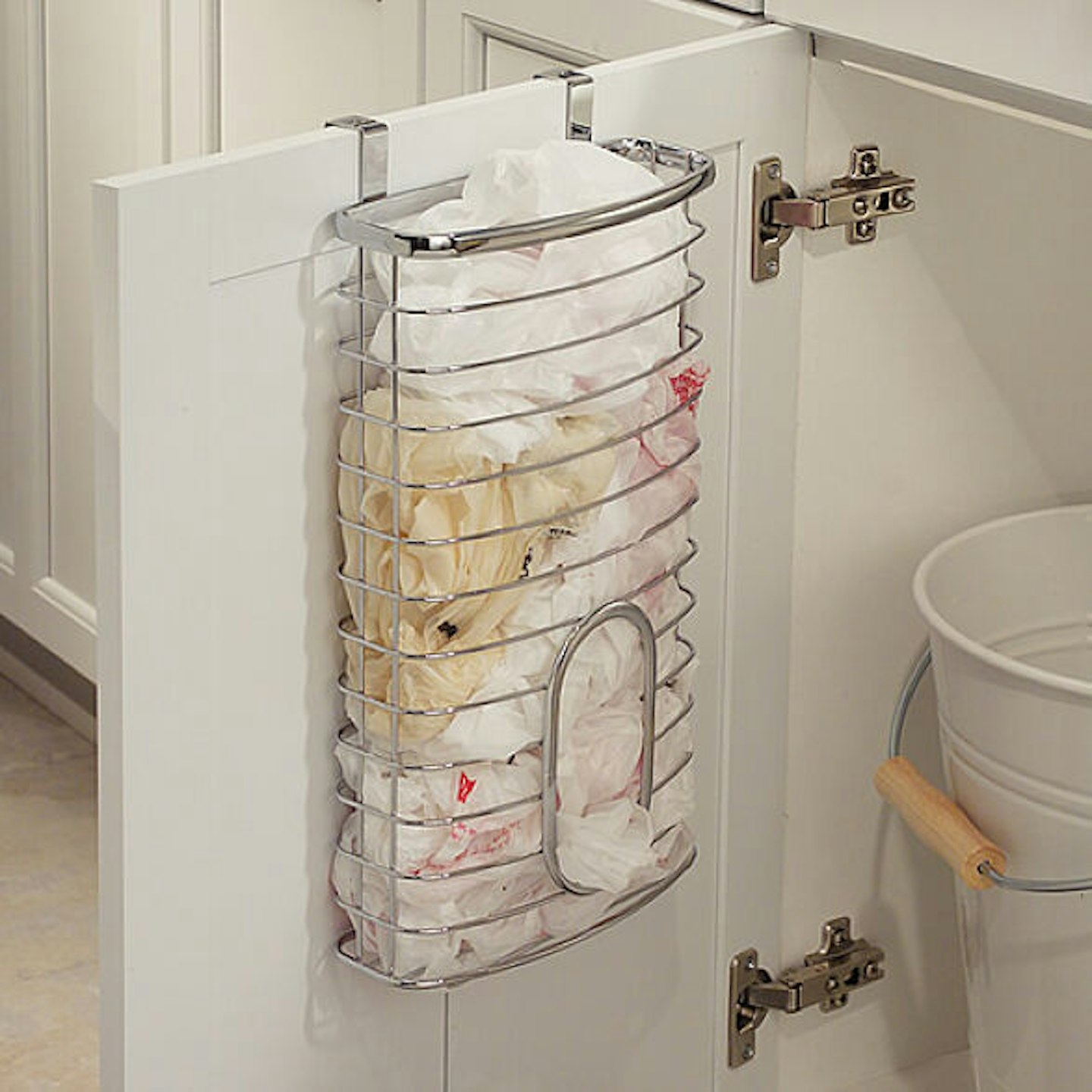 6 of 6
A Place For Everything, Over Cabinet Carrier Bag Holder, £14
Turn An Awkward Corner Into A Pantry
Let's face it, those pull out kitchen cornercupboard units are such a waste of space - you're missing out on so much storage potential, they're fiddling AF and tricky to clean.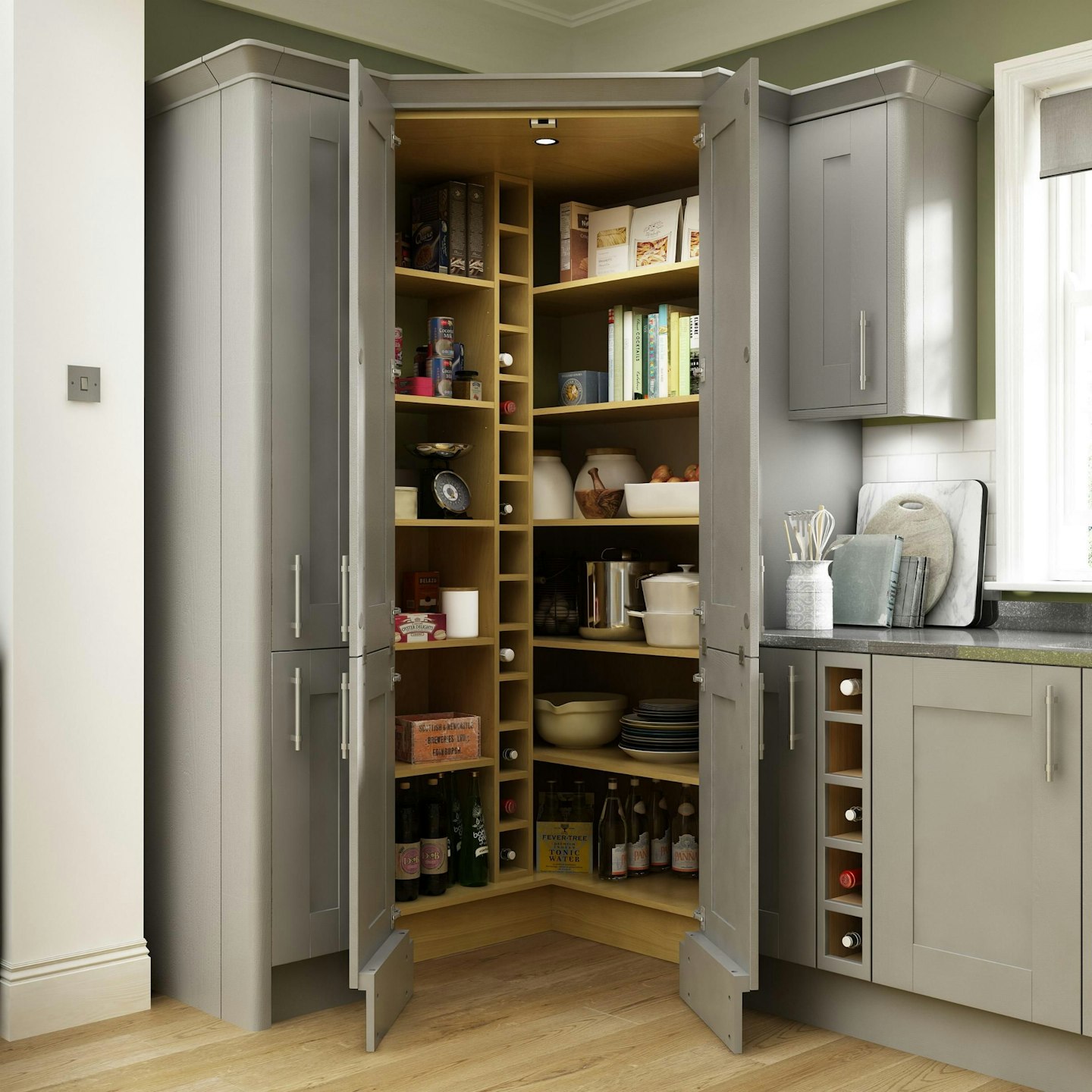 Opting for a full-height, wall-in corner pantry or larder means you not only make the best of an awkward corner that would other be redundant but you create a statement feature in your kitchen that will be the envy of all your visitors.
Enabling you to close the door on mess, you can design the inside of your pantry to include racks for wine, shelving for your jars and even space to high un-sightly electricals like your microwave and toaster.
Save Space With Bench Seating
No matter the shape of your kitchen - either underneath a window or backing onto your kitchen island - a bench seat not only make for beautiful pieces of furniture, but are also very practical. Booth-style seating can create additional storage solutions (get your seats made with hinges or hidden drawers) and allow for much more floor space in your kitchen when compared to rows of chairs.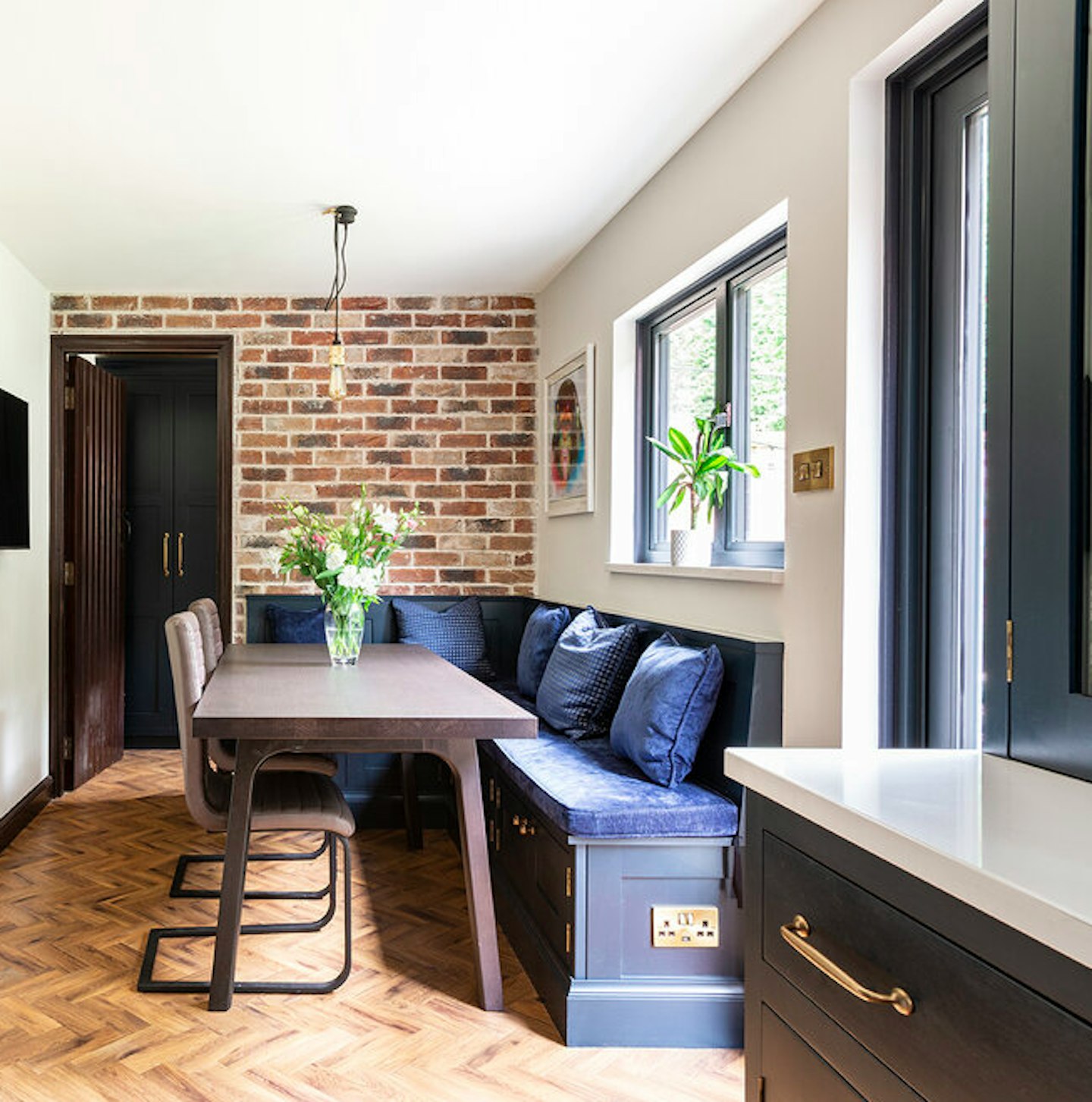 Double Your Capacity With Shelf Inserts
If you find yourself with lots of gaps in your cupboards try some of these nifty inserts like hanging baskets or even a place for your kitchen roll.
SHOP: Shelf inserts and systems
Kitchen storage ideas - shelf inserts and systems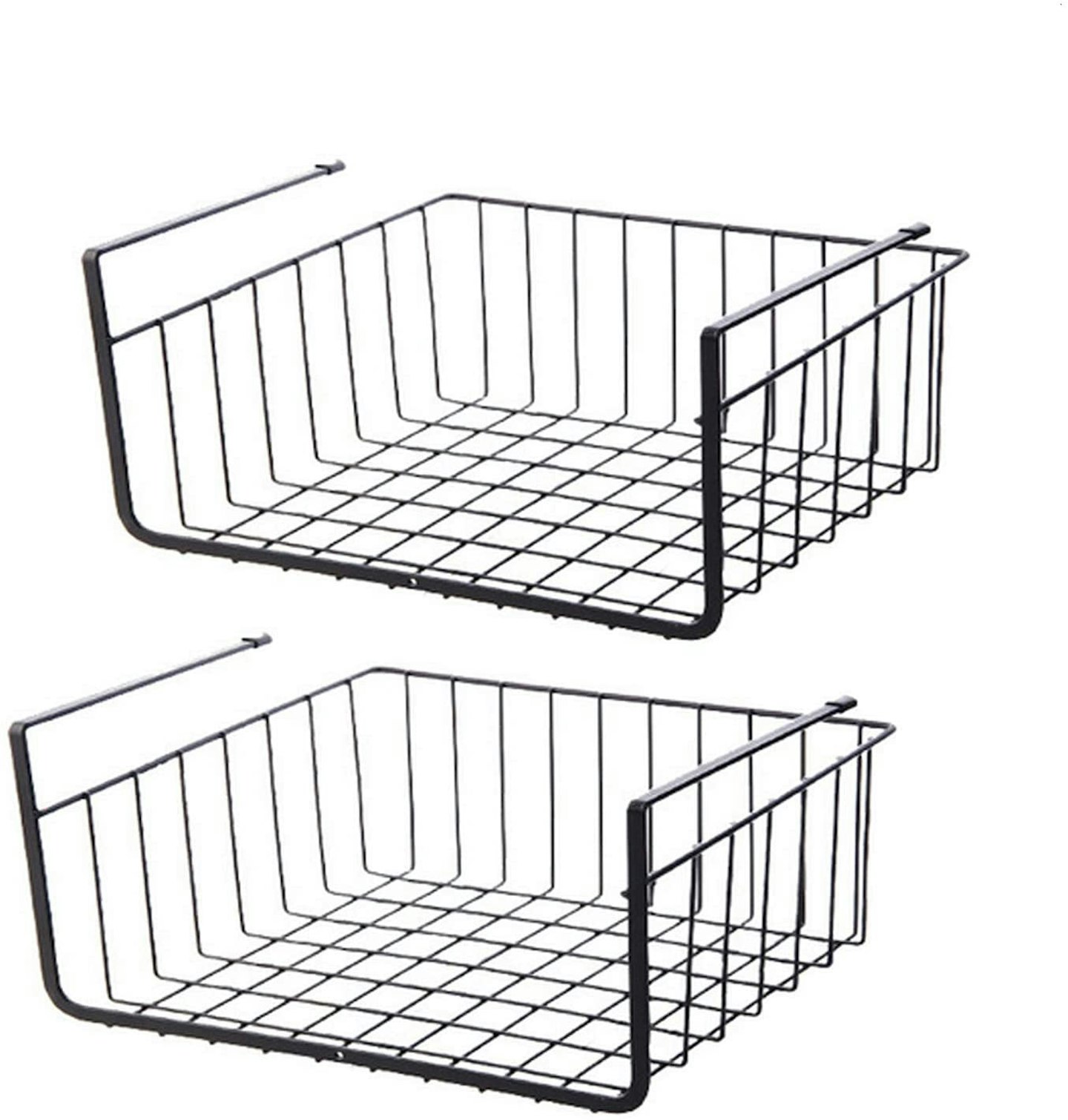 1 of 4
Amazon, 2Pcs Under Shelf Storage Basket, £14.96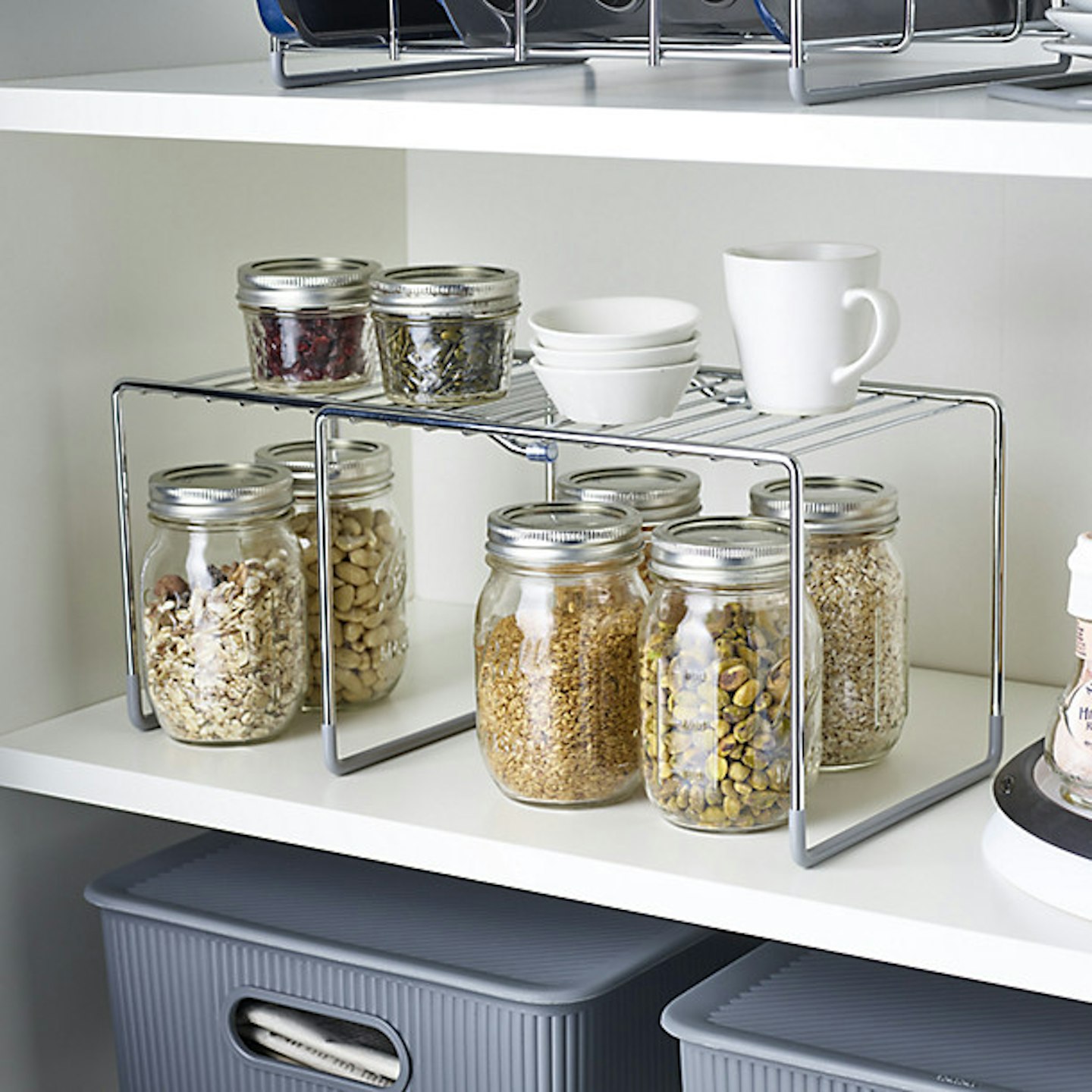 2 of 4
Lakeland, Adapt A Shelf Extendable Storage Shelf Compact, £11.99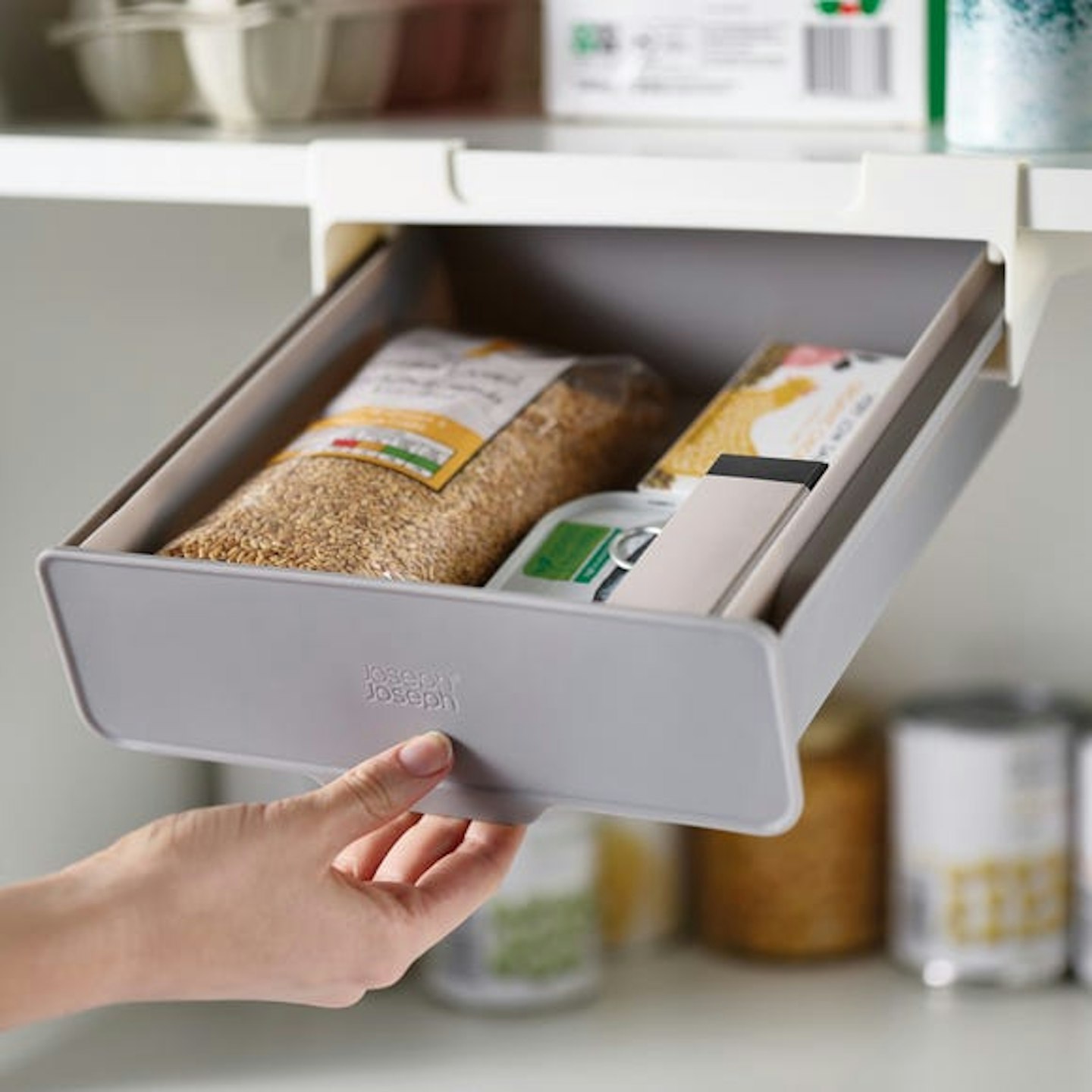 3 of 4
Dunelm, Joseph Joseph Undershelf Drawer, £16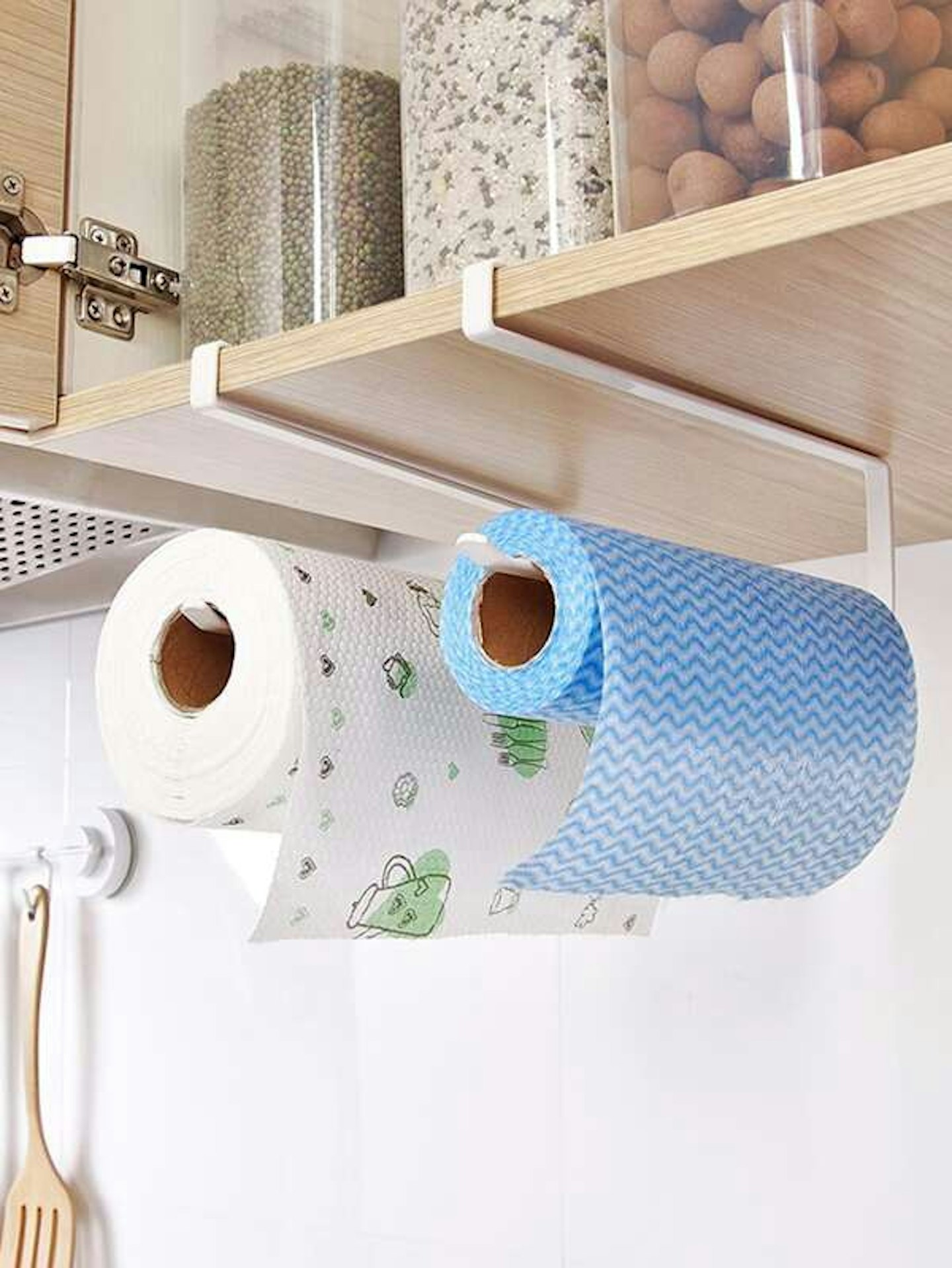 4 of 4
Shein, Cabinet Hanging Storage Rack, £3
Factor In Freestanding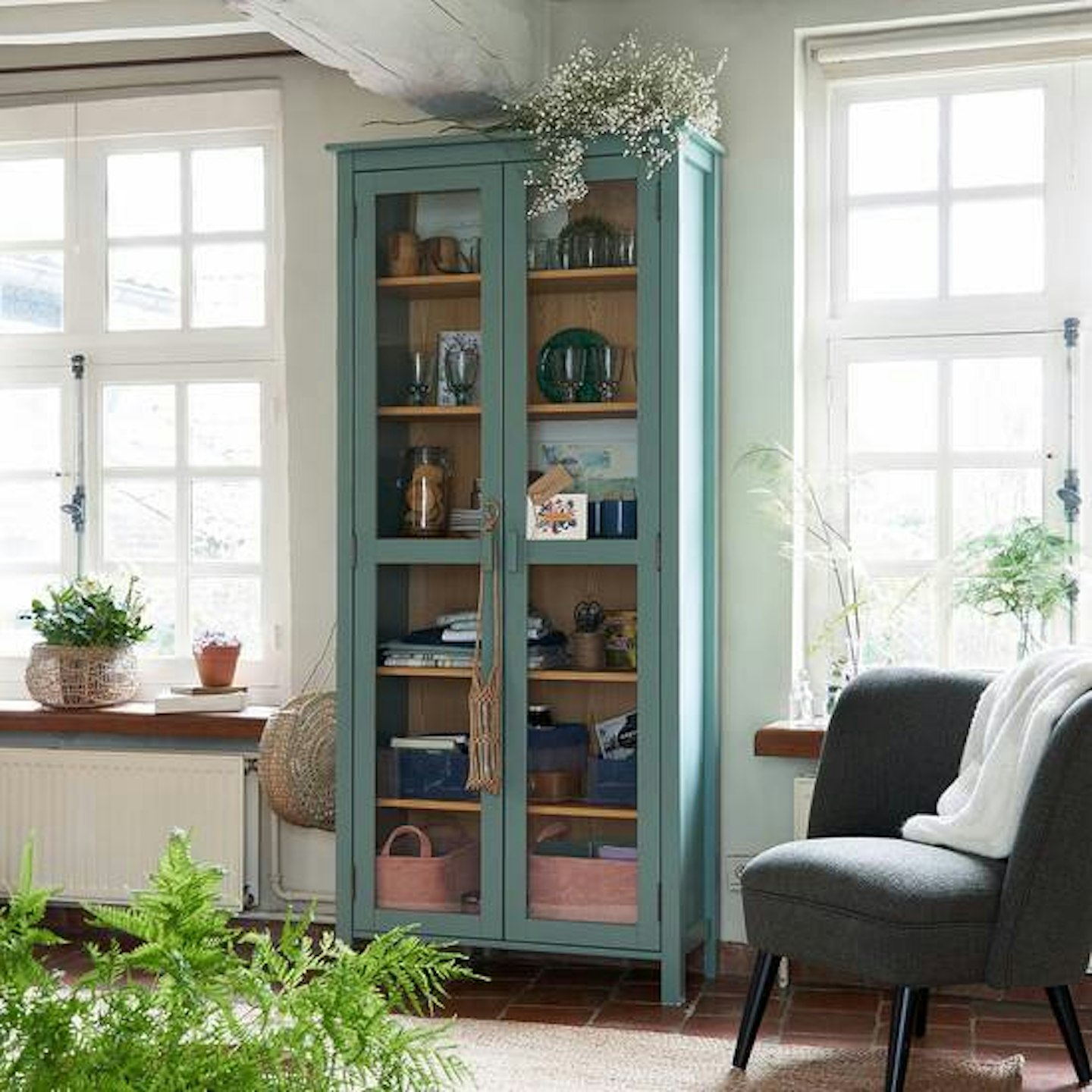 Not everything needs to be built-in - don't forget the beauty of a kitchen island (if you're lucky enough to have the space) or even add a simple butchers block for added counter space, complete with extra shelves. And you don't have to buy new, add character to your kitchen with a second-hand sideboard or an older dresser for a statement piece.
If you love the idea of a walk-in-larder, but just don't have the space, look for a freestanding pantry cupboard instead.
SHOP: Freestanding kitchen storage
Kitchen storage ideas - freestanding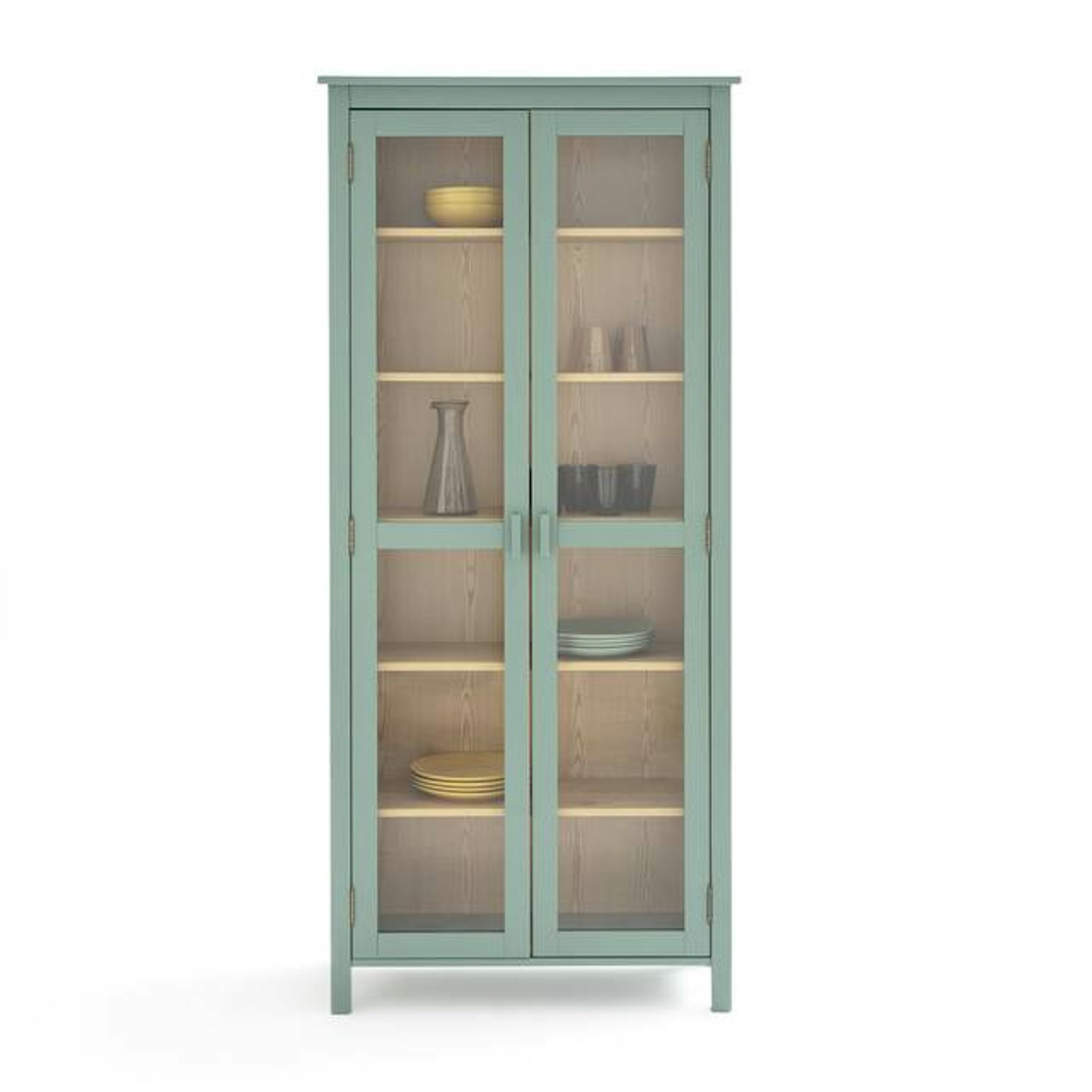 1 of 7
La Redoute, Alvina Solid Pine Dresser Display Cabinet, £650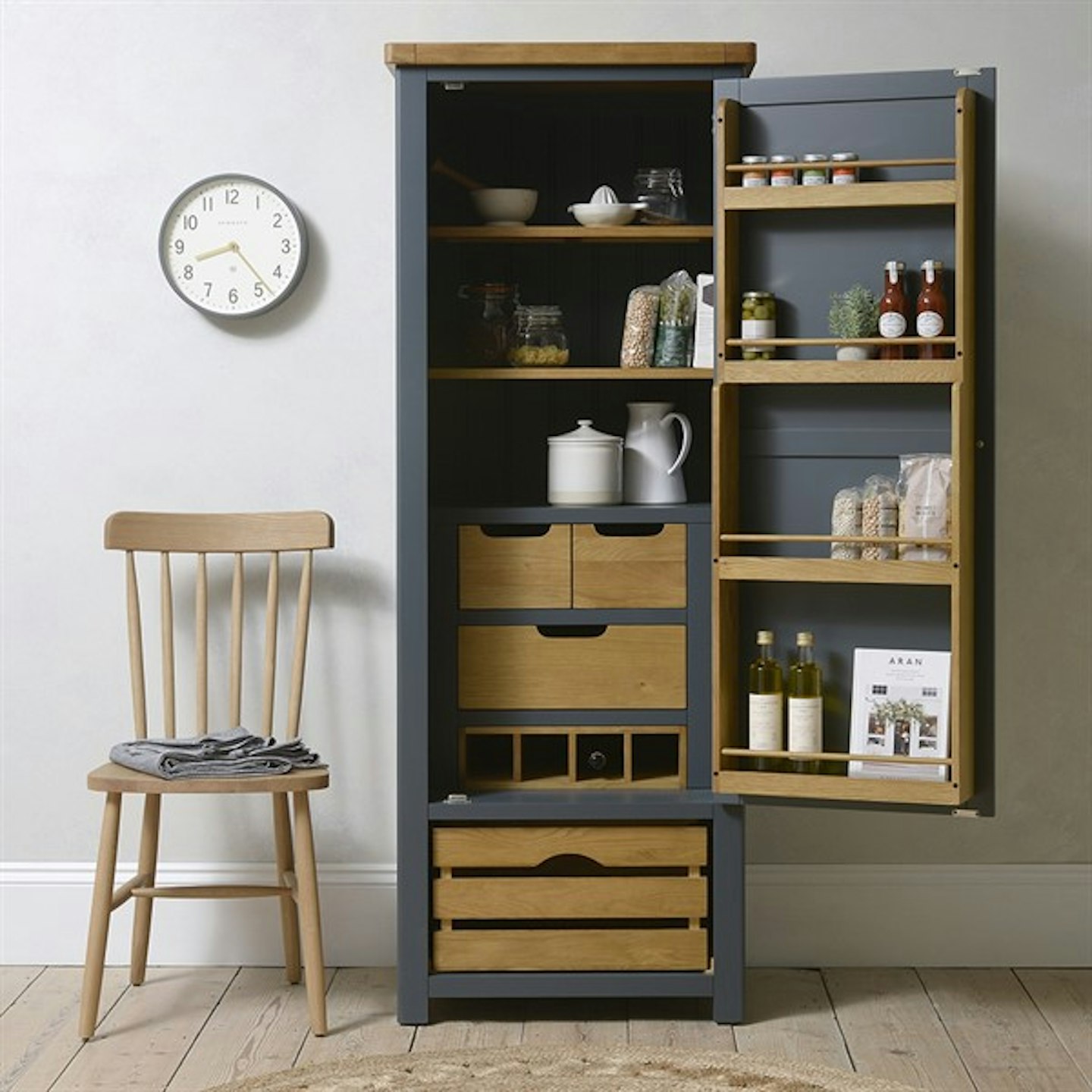 2 of 7
Cotswolds Company, Narrow Larder with Oak Crate, £895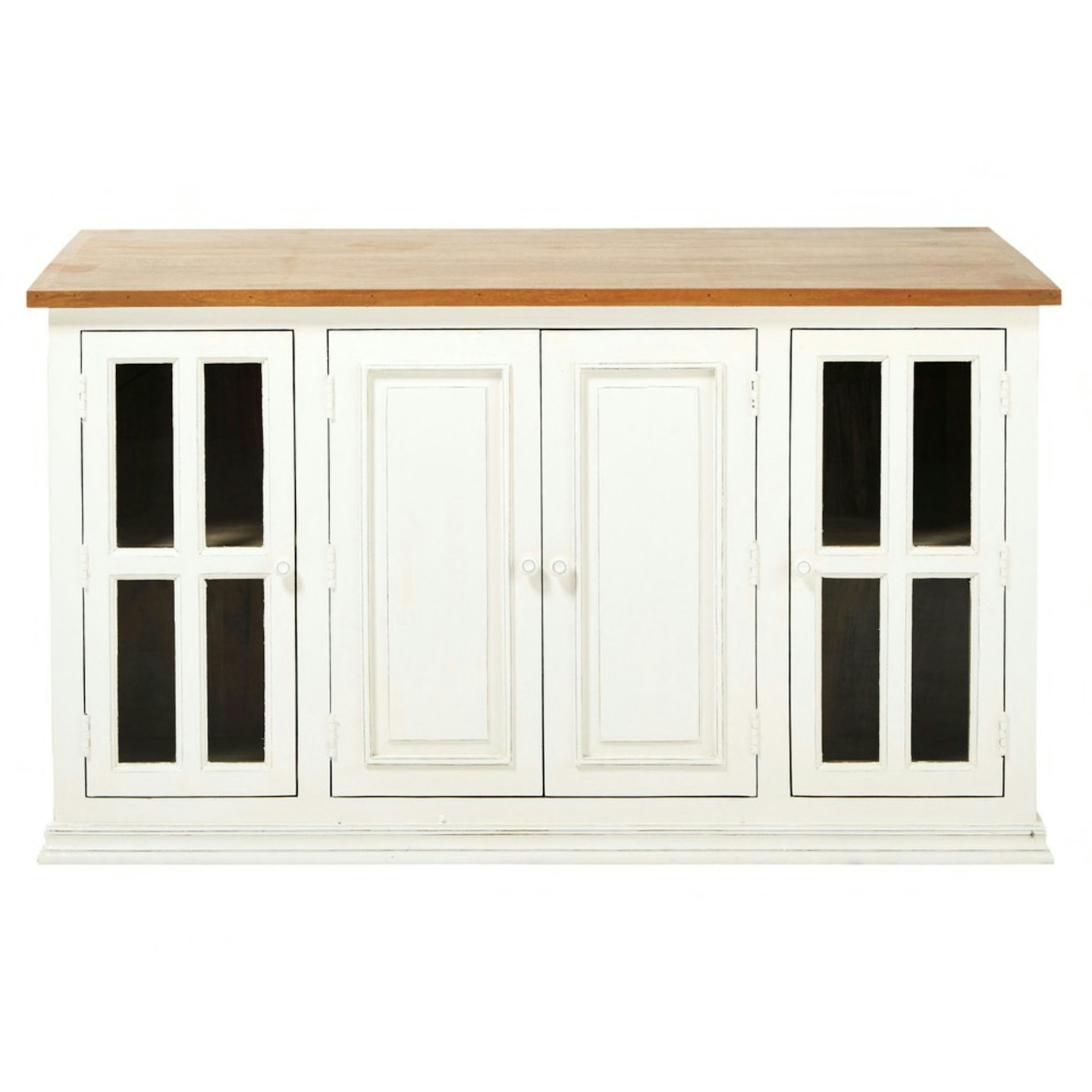 3 of 7
Maisons Du Monde, Mango Wood Kitchen Island in Ivory, £1,515
4 of 7
IKEA, Kitchen trolley, birch58x50 cm, £59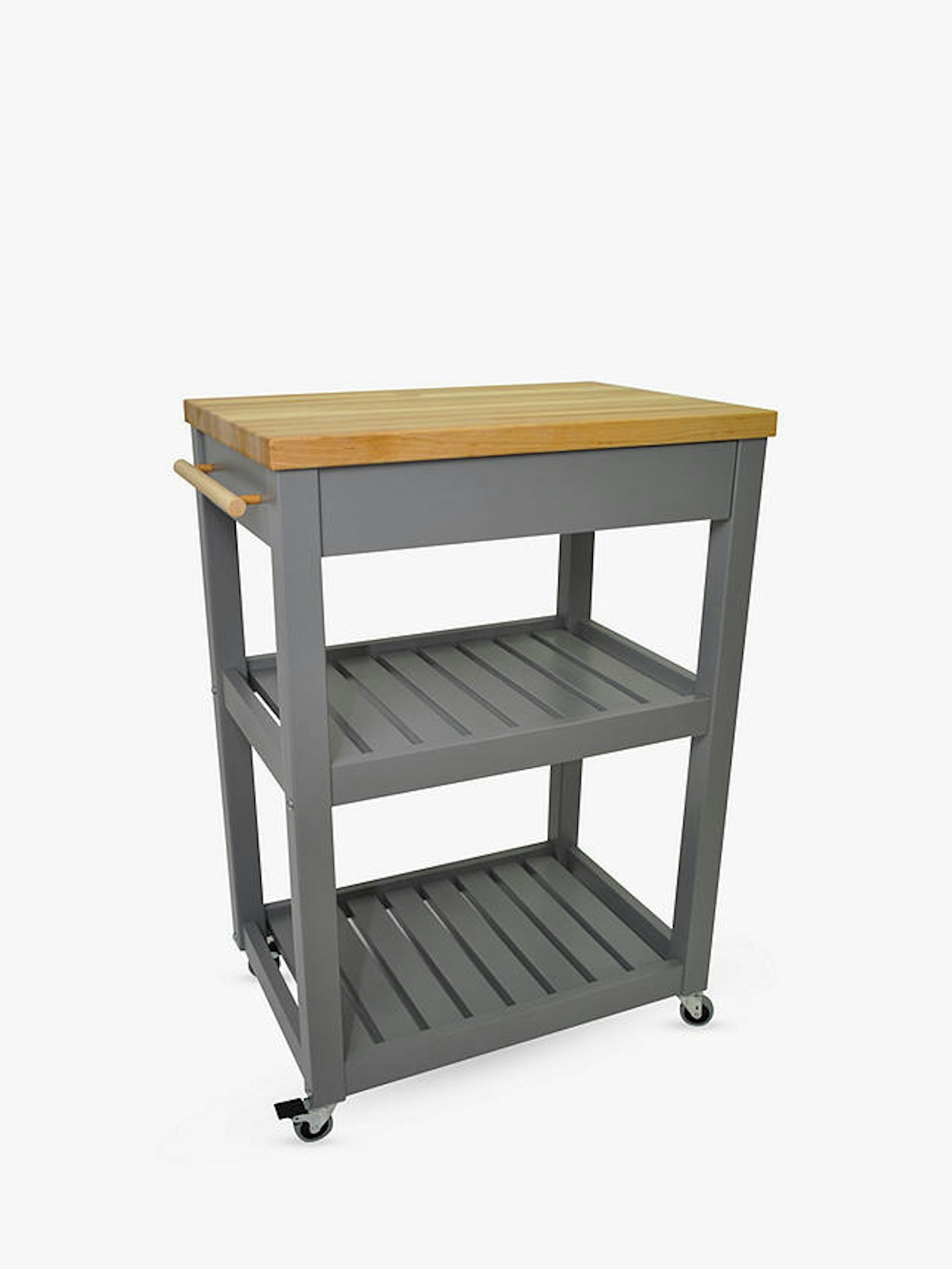 5 of 7
John Lewis & Partners, Butcher's Trolley, FSC-Certified (Beech Wood), Slate Grey, £235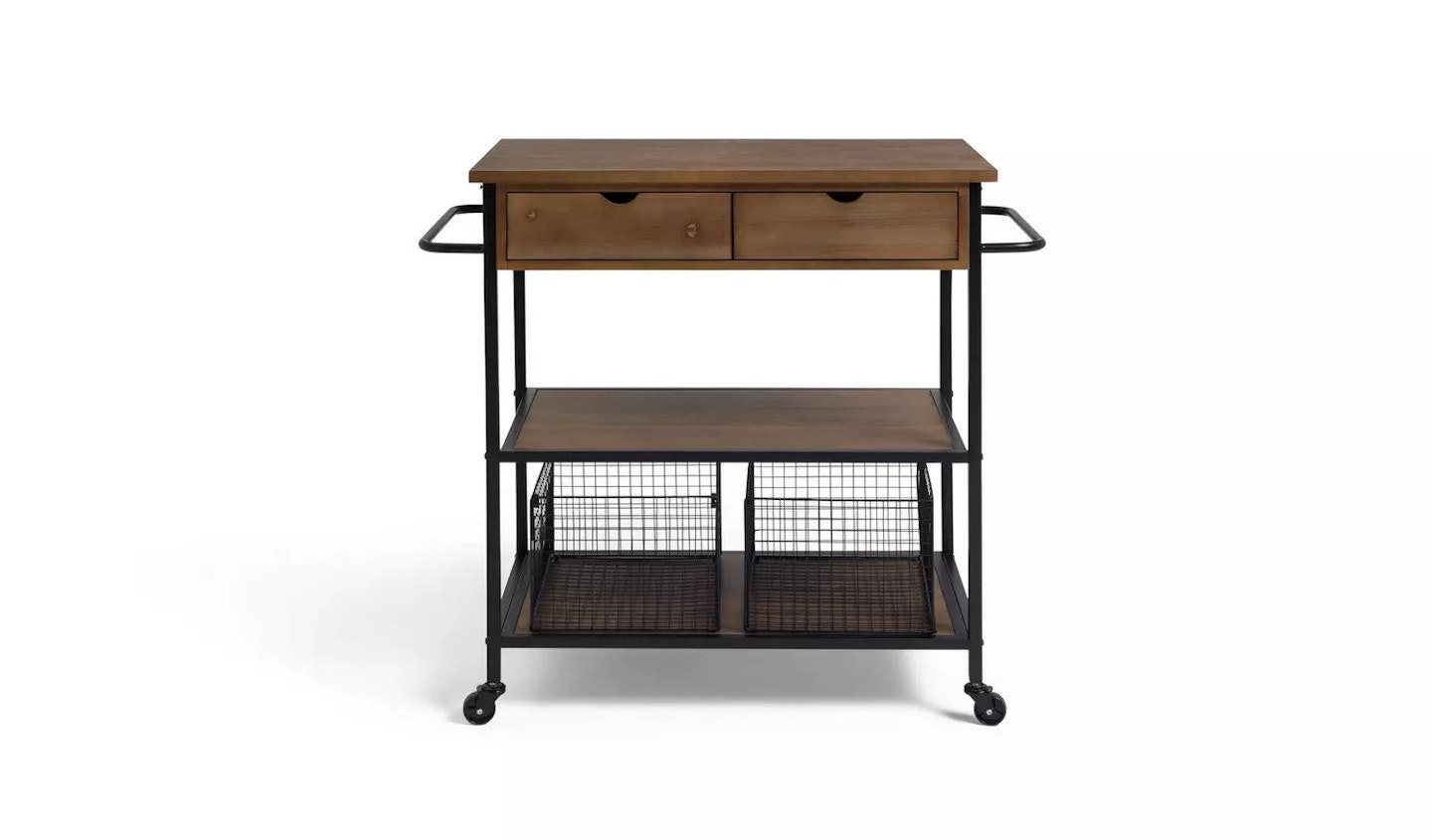 6 of 7
Habitat, Metal and Wood Kitchen Trolley, £130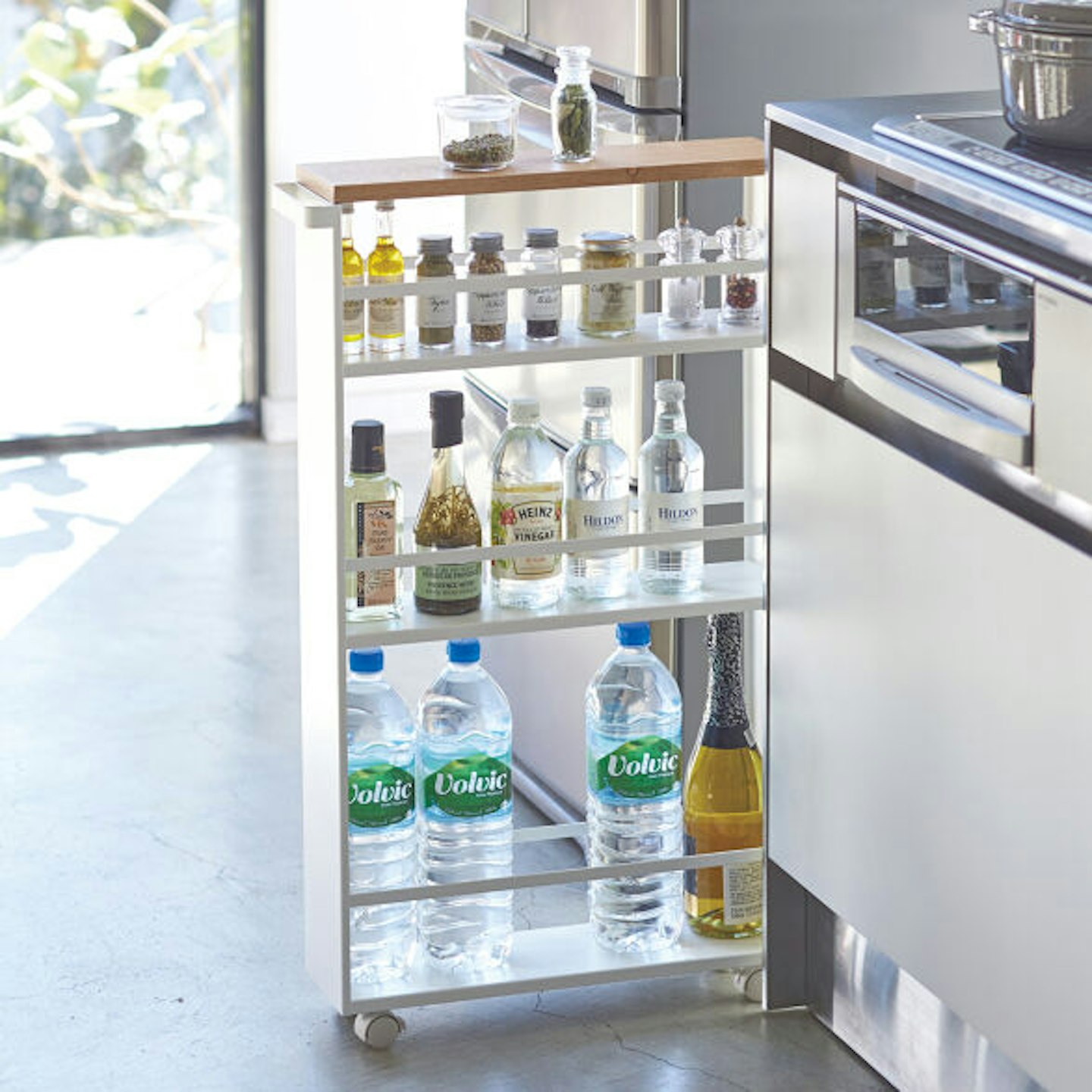 7 of 7
A Place For Everything, Slimline Kitchen Trolley, £119.50