The number one dilemma of living anywhere - big or small, rented or bought - is knowing where to store all your crap. Try as we might to only buy what we need and live by the terrifyingly restrictive advice of the Marie Kondo method, we always seem to have too much stuff for the space we occupy.
Thankfully there's good old Pinterest: here to provide all the inspiration (and envy) to finally create the de-cluttered, organised room of your dreams. Because not only does a tidy room help to make your space feel bigger, but it also creates a feeling of calm - tidy room, tidy mind as they say.
When considering storage for a small space you have to get creative, you don't have the room for lots of bulky furniture, but you still need plenty of storage - this is where we come in. We've trawled the web for the 6 best storage ideas for your small rooms, plus game-changing buys that will truly step up your organisation game.
The best small room storage ideas:
1. Go Full Height
Storage isn't just about freestanding cupboard or drawer space - don't forget to look up too! Adding shelving or little nooks to the full height of the room not only gives you extra space for books or handbag storage but creates a decor moment too. Plus, by taking your shelving full height it draws the eye up, making your ceilings appear taller.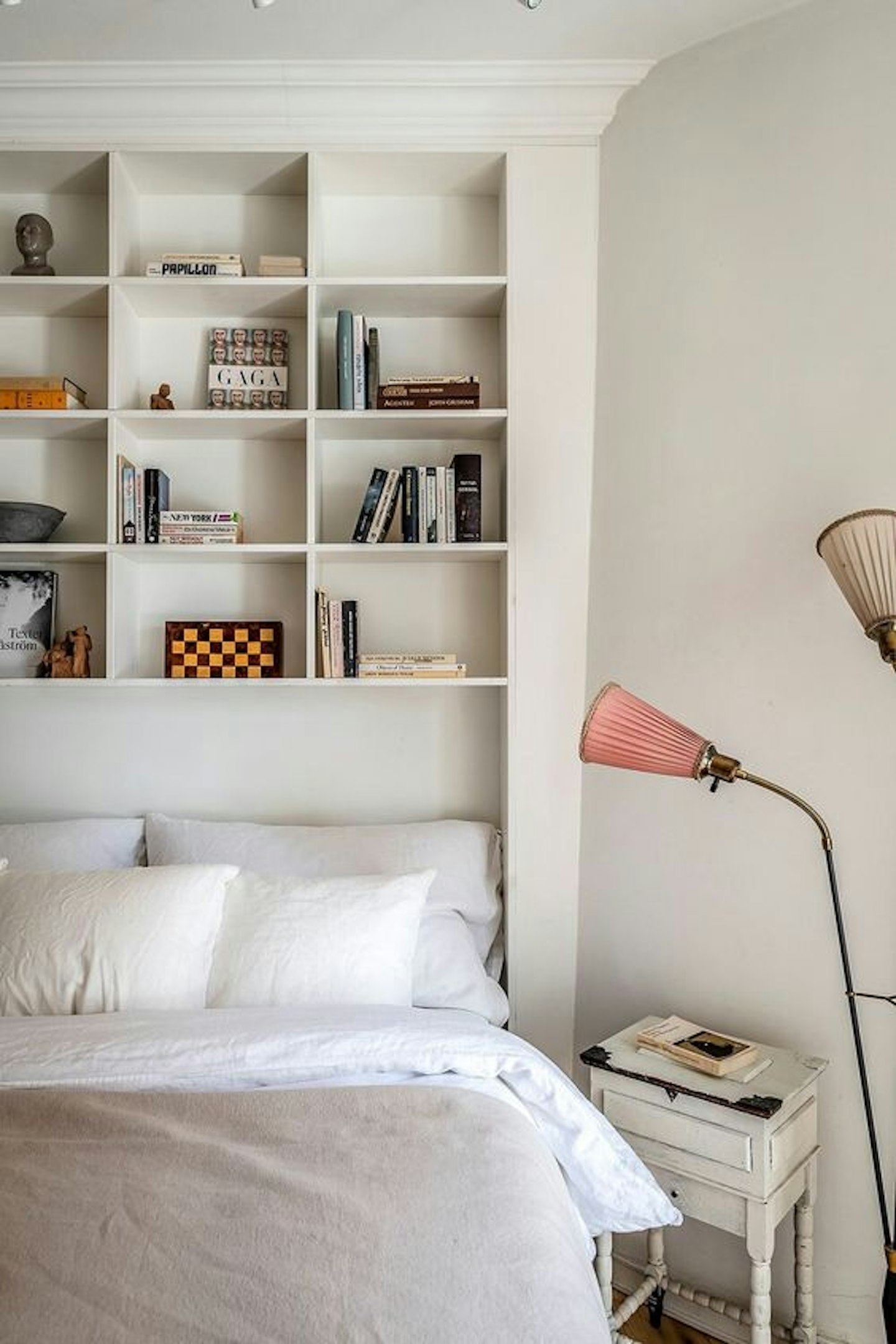 2. Wall Mount Your Tables
By opting for wall mounted bedside or coffee tables you can save a lot of redundant space that traditional tables take up, meaning you have room for baskets or even a magazine holder or shoe rack to sit beneath. Choose something with a built in drawer system to hide your electronics or general junk.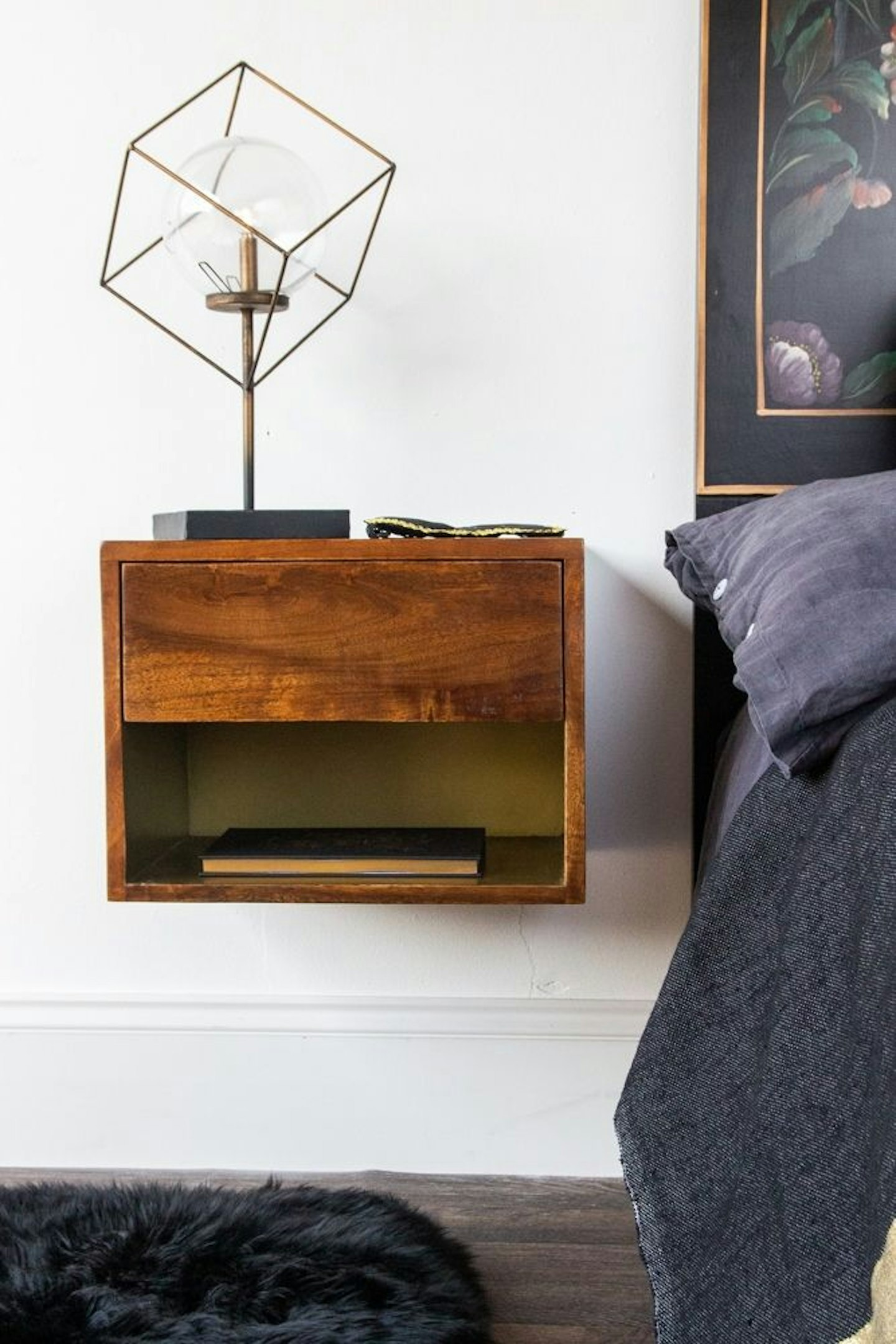 3. Opt For Multi-functional Furniture
In small bedrooms it can be tricky to squeeze in different pieces of furniture for different purposes - so make yours work harder for you with pieces that do two or more jobs.
One of the simplest ways of doing this - if you have the width - is to swap your bedside tables for chest-of-drawers meaning you've got a space for your lamp, coffee and phone to charge whilst also housing your knickers. Arranging a table or chests on either side of the bed with varied accessories will create symmetry in your space.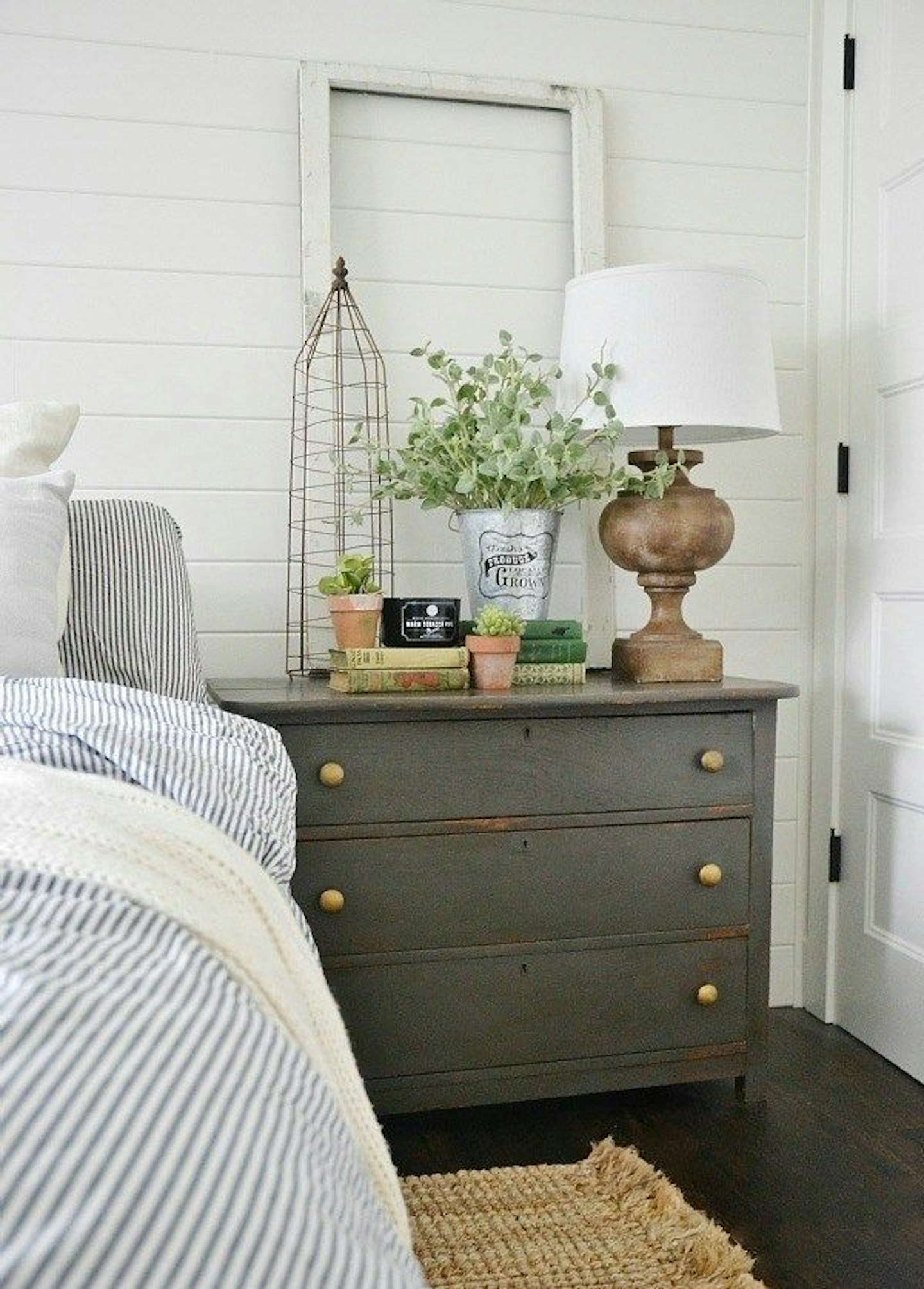 4. Try A Storage Bench Or Ottoman
Not just reserved for the end of your bed - a storage bench, ottoman or trunk can work just as well in your hallway or perhaps tucked behind the sofa for added storage that doubles up as seating. Great for hiding messy shoes.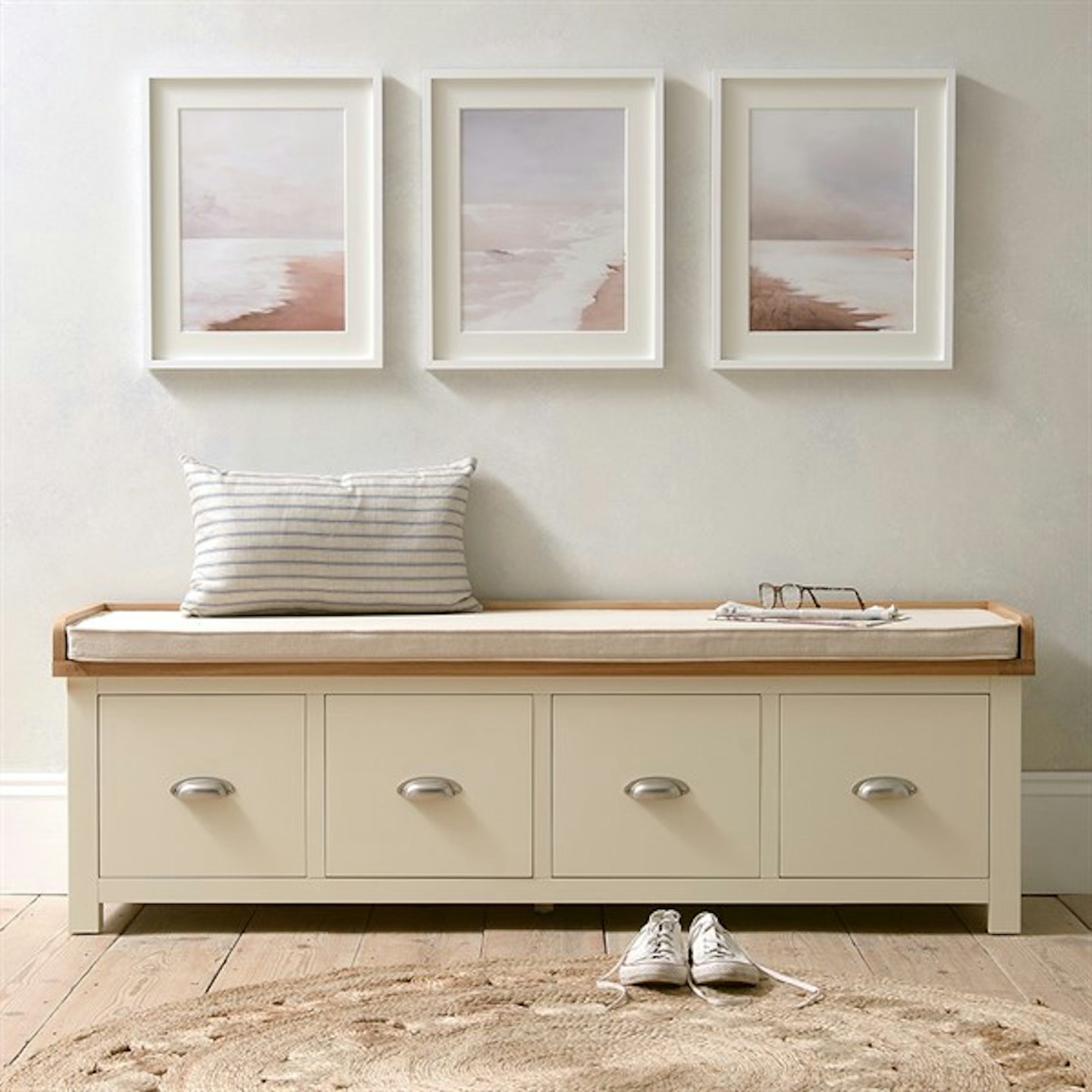 5. Utilize Behind-the-Door Storage
This works for every type of storage dilemma - kitchen cupboards, closet doors, bedroom/bathroom backs of door - you name it, use it. You can buy fairly simple hooks or more elaborate organisation systems, whatever works for you!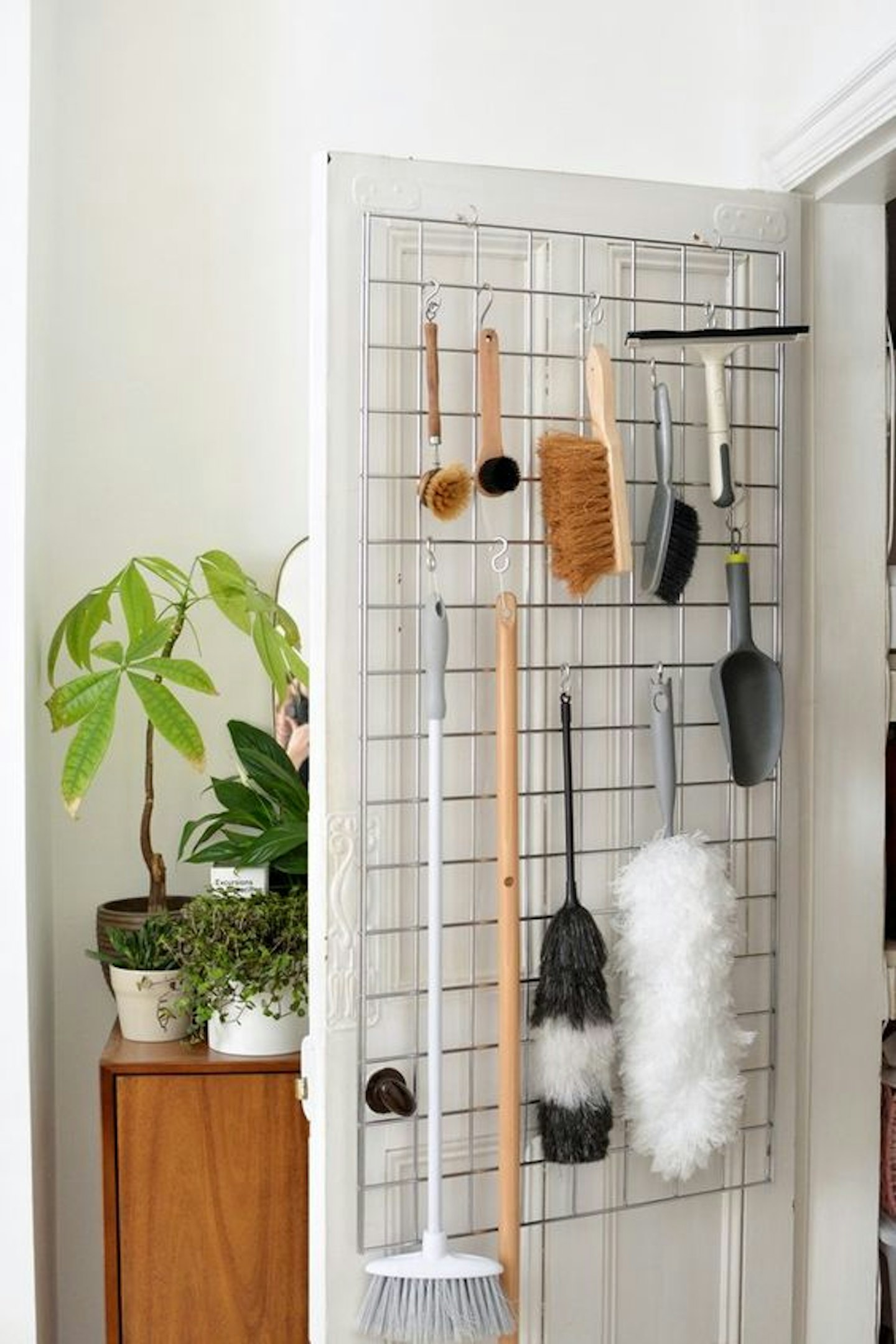 6. Don't Forget You Have Space Under Your Bed
This doesn't mean you have to invest in a giant king size ottoman bed that lifts up (although these are genius) try getting some drawers on wheels that slide under your bed, or simply just popping a few baskets underneath for your summer/winter clothes to wear on rotation.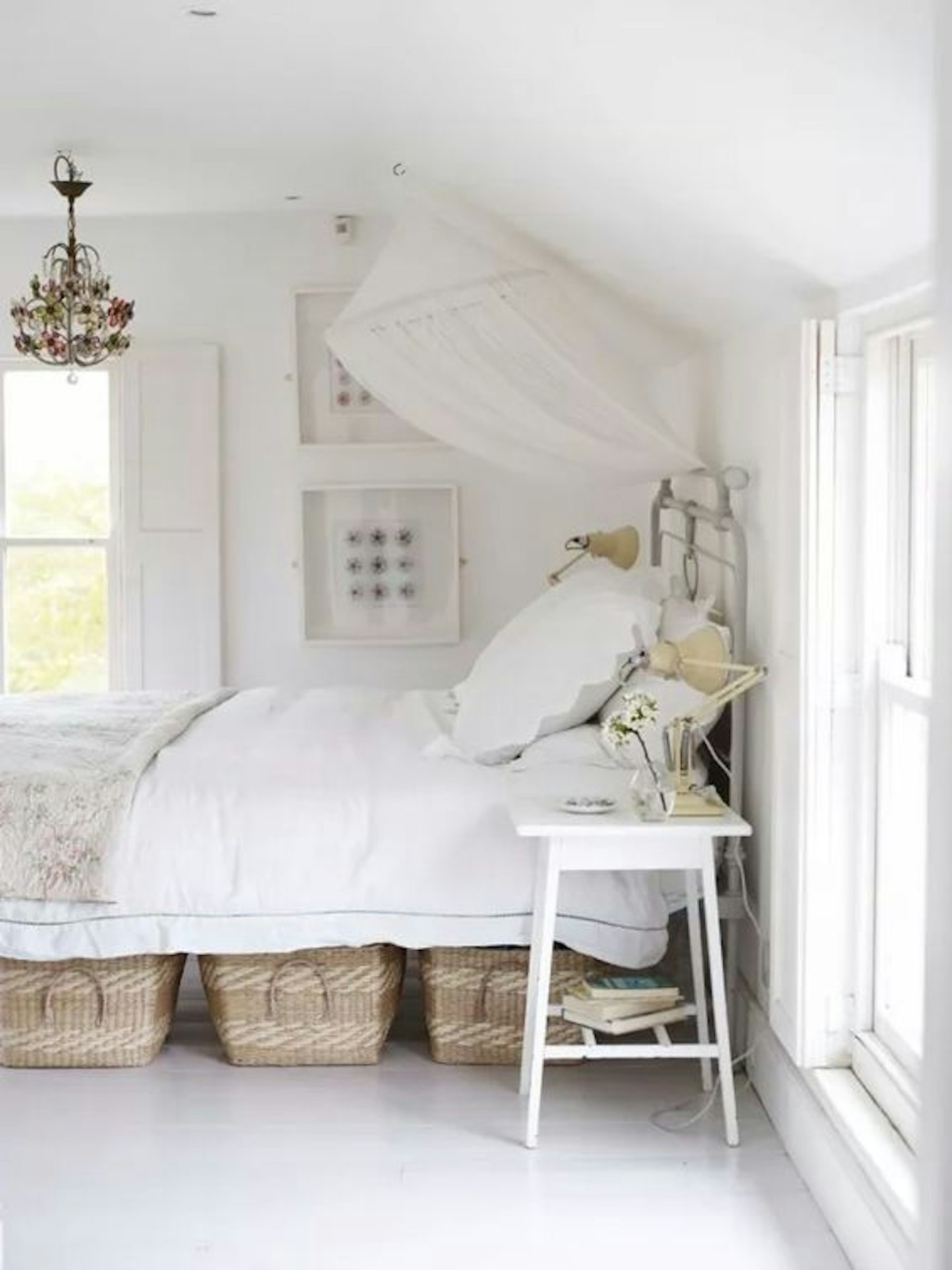 SHOP: Small Room Storage Buys (Trust Us These Are Game Changers)
Small room storage: buys to organise your life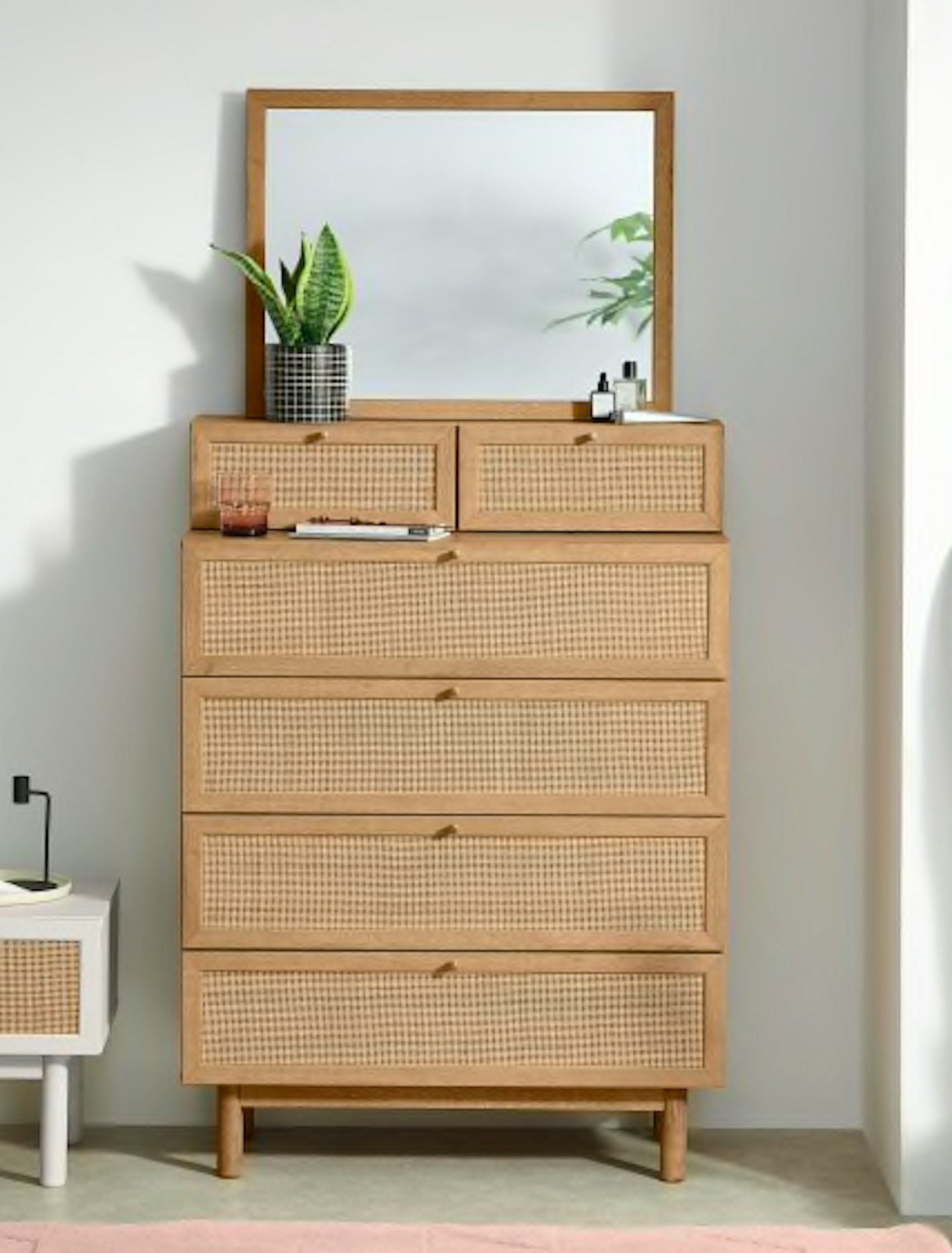 1 of 13
MADE, Pavia Vanity Chest of Drawers, Natural Rattan & Oak Effect, £525
Vanity meets chest of drawers - multi-purpose at its most stylish.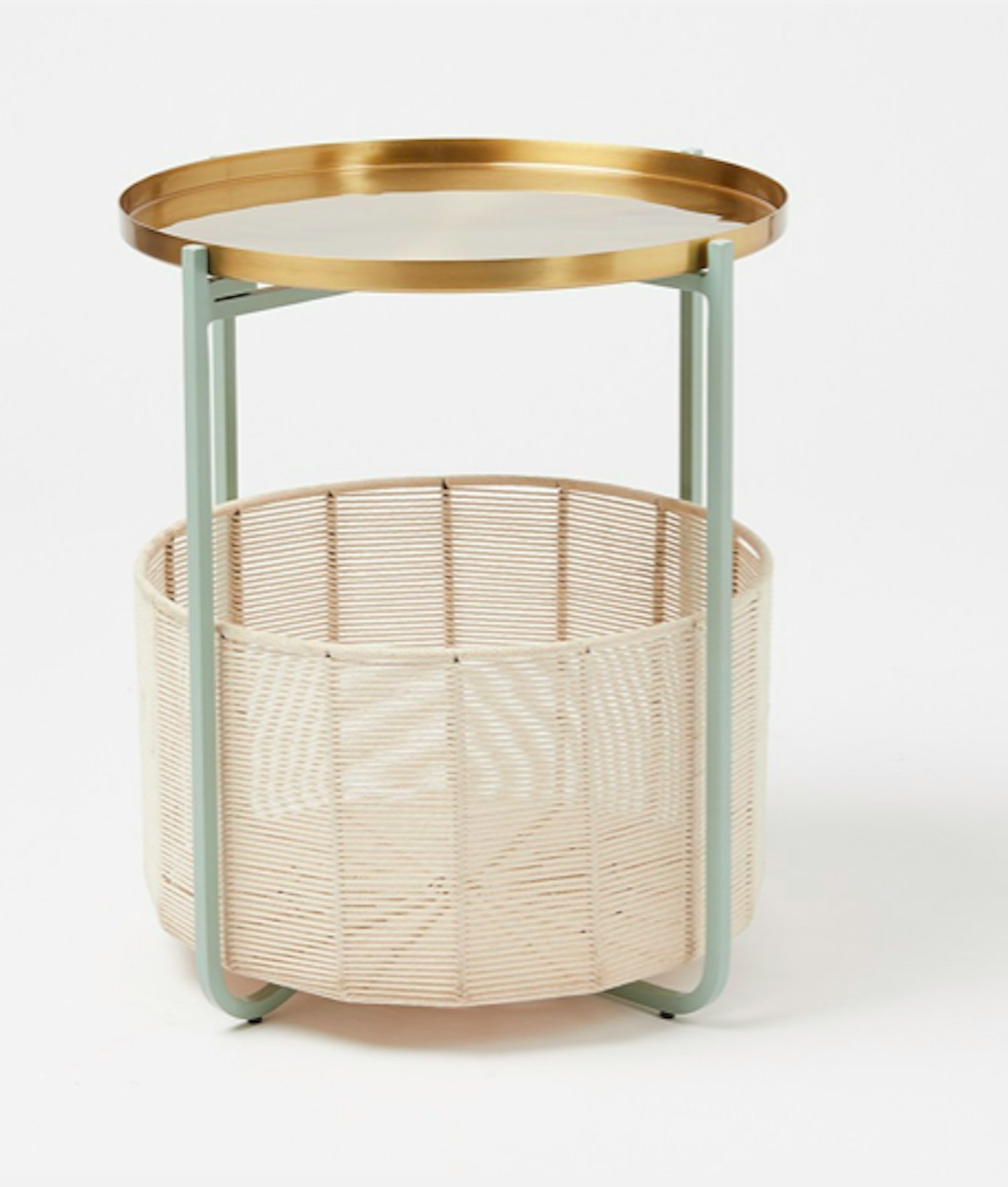 2 of 13
Oliver Bonas, Iggy Green & Gold Metal Storage Side Table, £115
A great little table for sitting bedside your sofa for coffees but also can store an abundance of junk.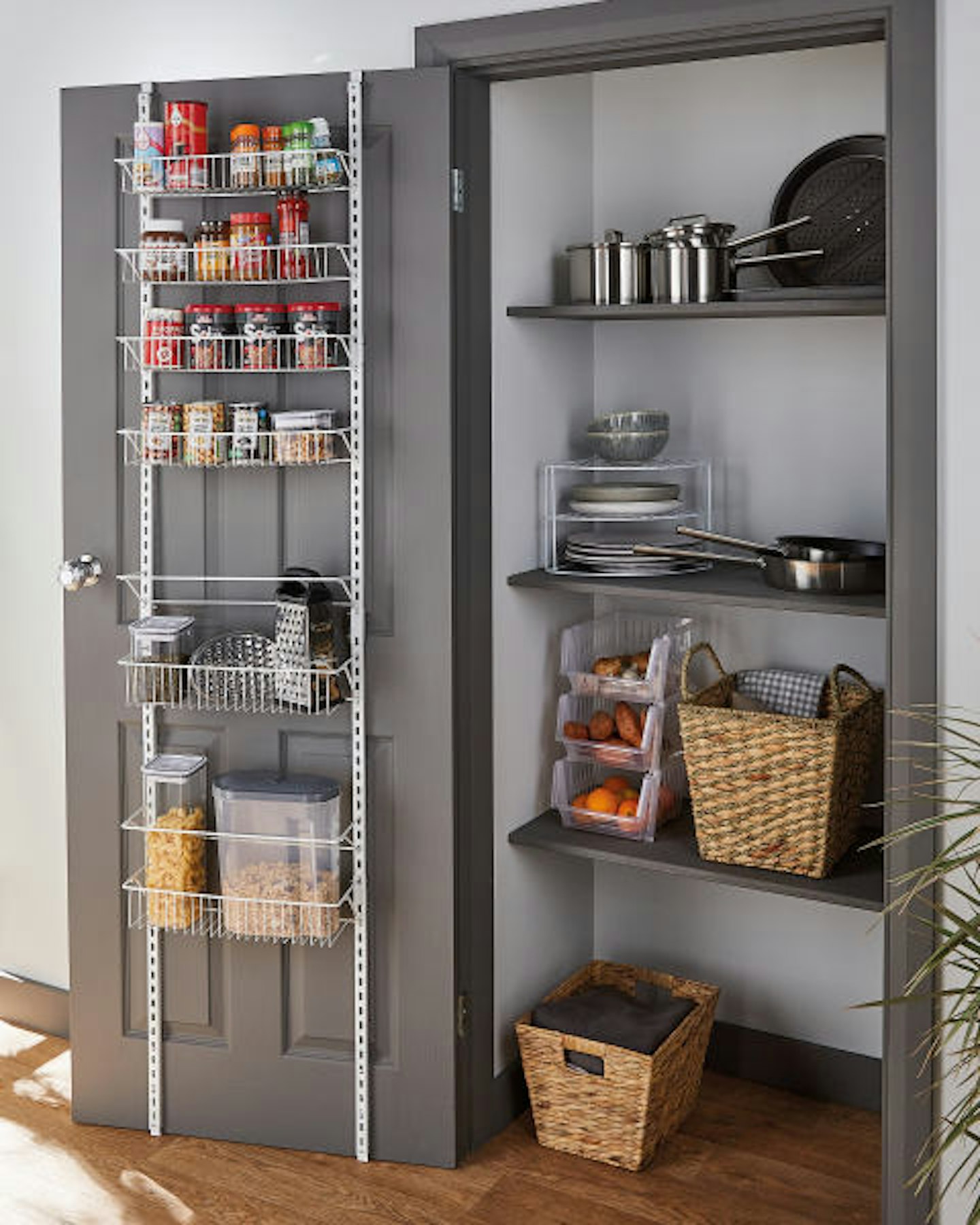 3 of 13
Aldi, Kirkton House Over Door Storage, £19.99
Call me Mrs Hinch - this Aldi kitchen organiser is the stuff of dreams.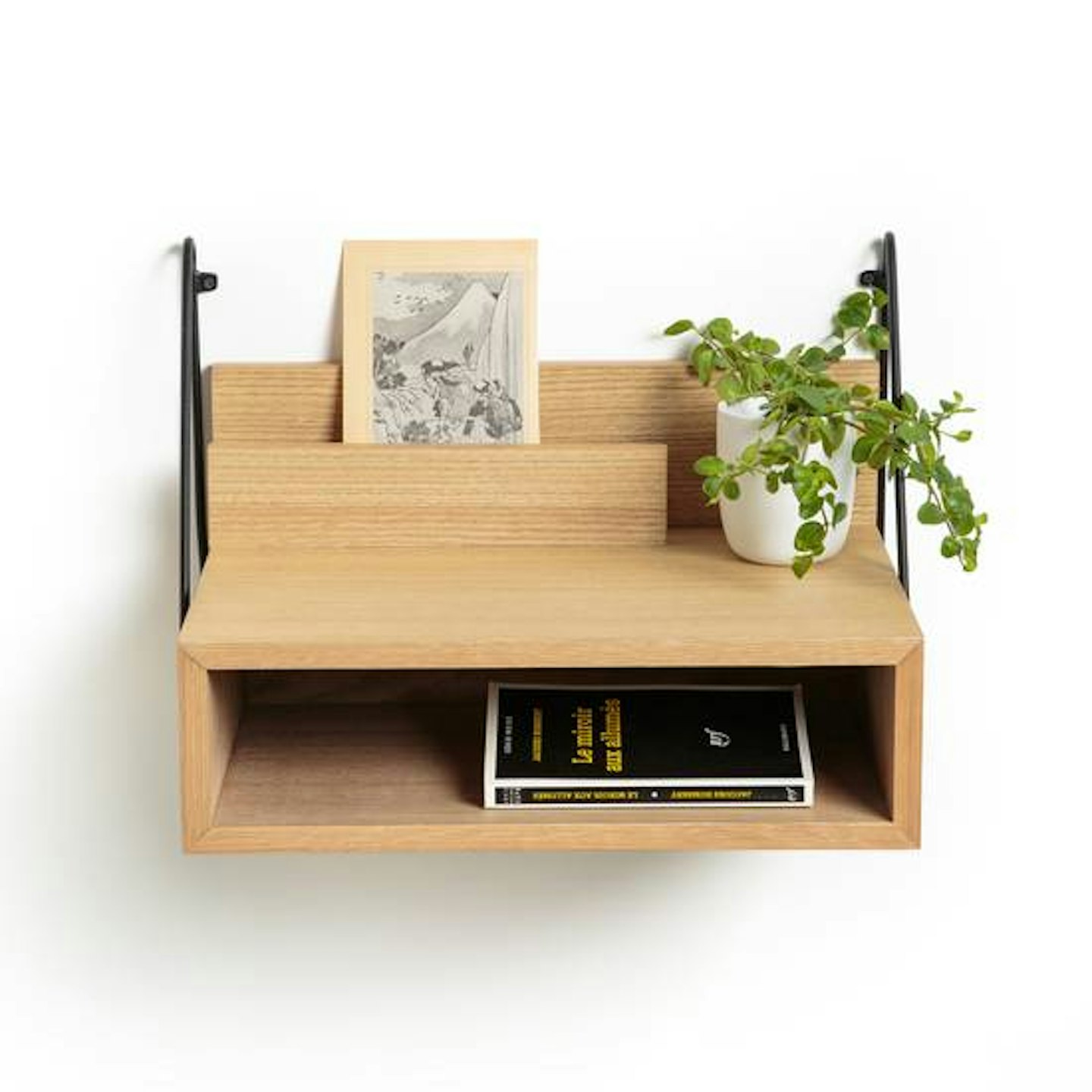 4 of 13
La Redoute, Trigala Wall-Mounted Bedside Table, £110
This wall-mounted bedside has been made super smart to neatly house everything you need.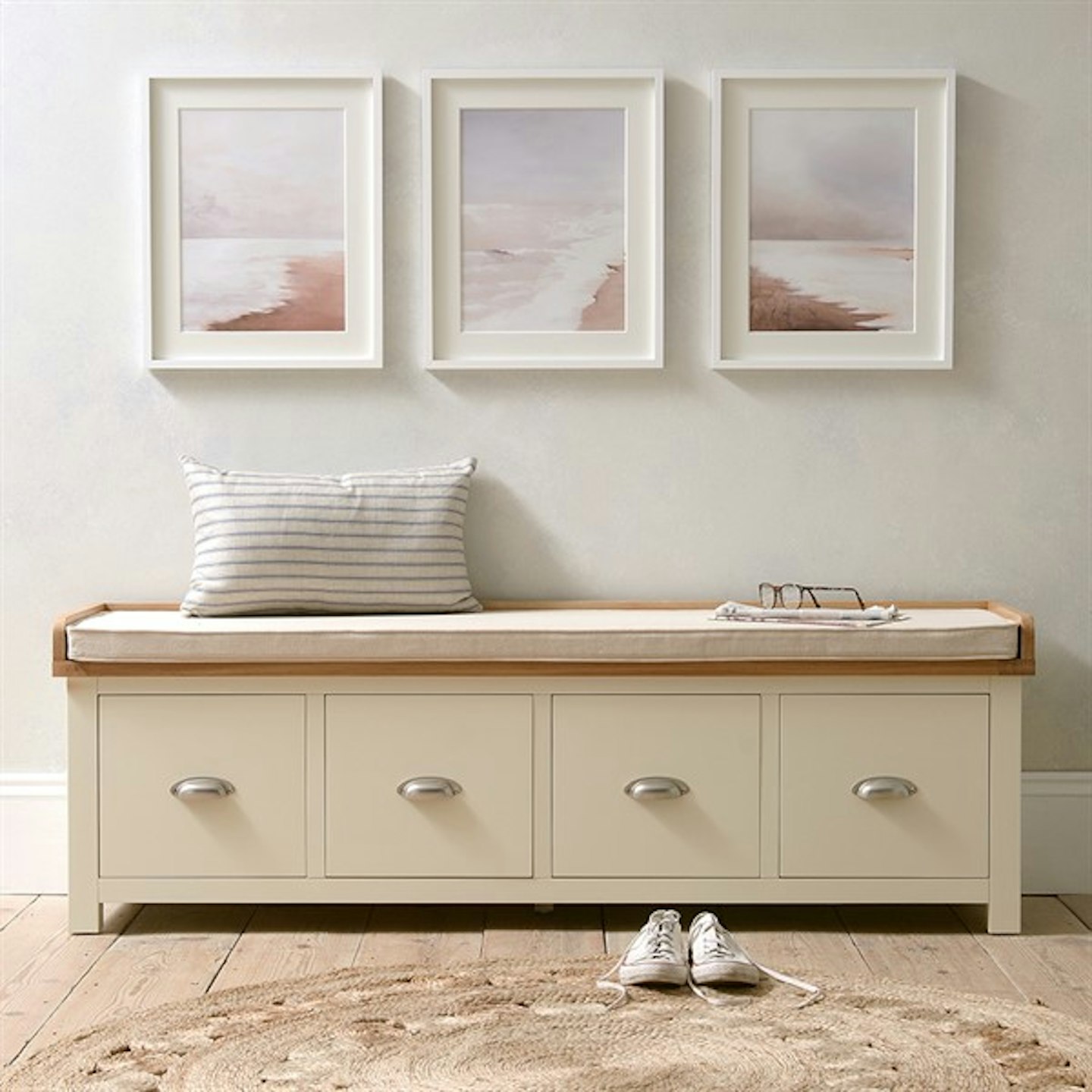 5 of 13
The Cotswolds Company, Four Drawer Shoe Bench with Cushion, £465
Perfect for the hallway to store shoes and boots.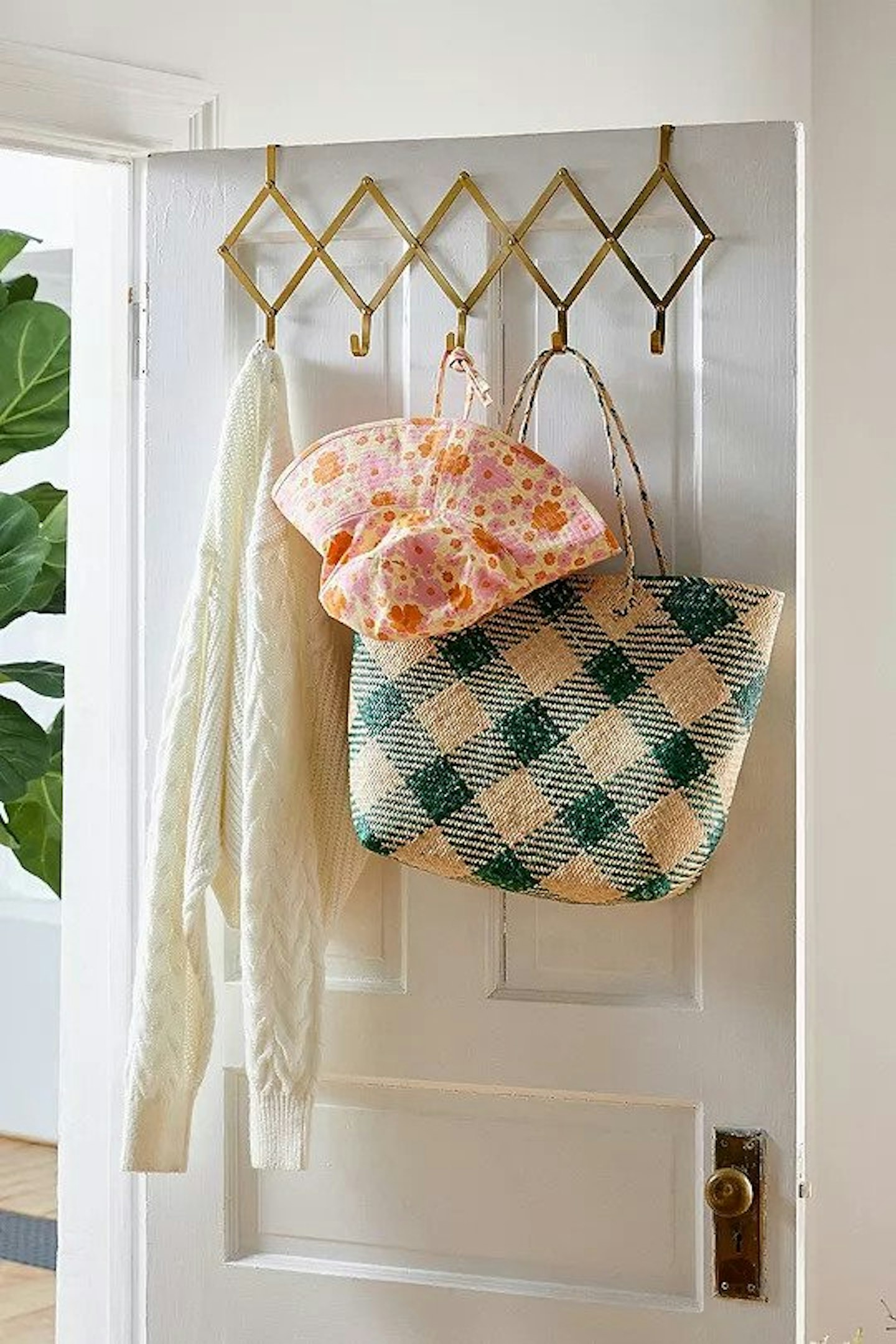 6 of 13
Urban Outfitters, Expandable Over-The-Door Multi-Hook, £19
A nifty over-the-door hanger that works just as great for coats and bags as it would in the bathroom for robes and towels.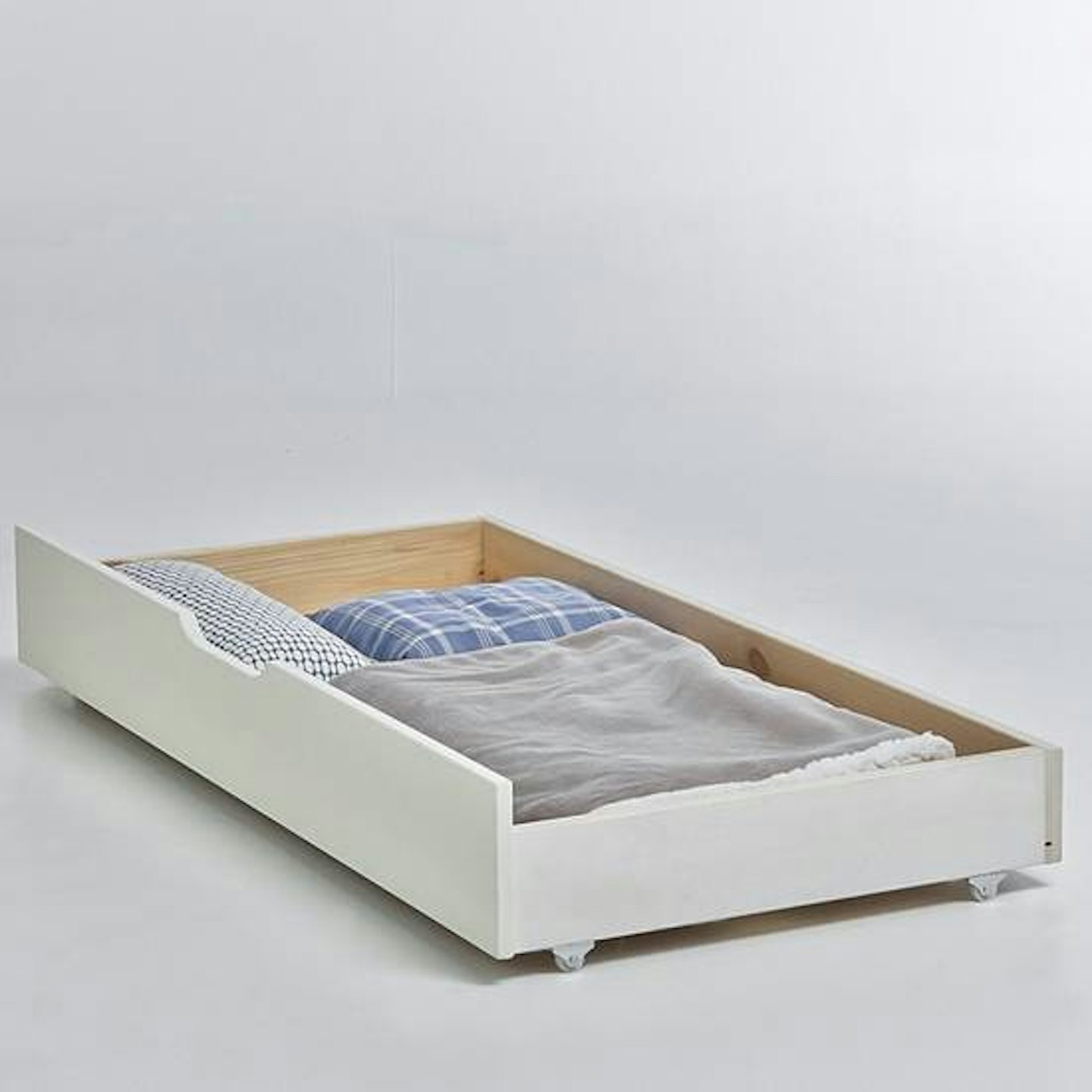 7 of 13
La Redoute, Toudou Under-Bed Drawer, £110
A handy under-the-bed solution.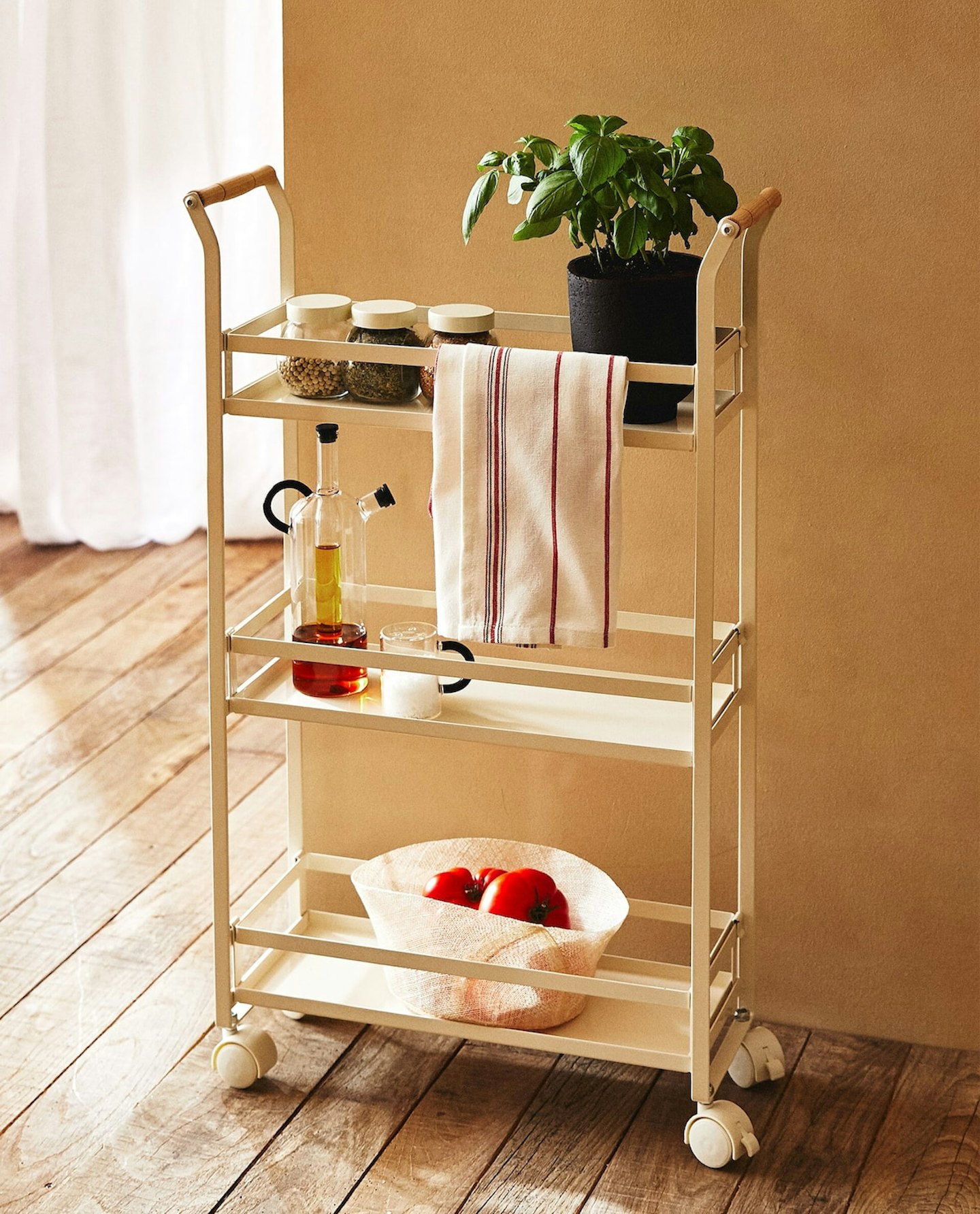 8 of 13
Zara Home, Trolley with metal wheels, £99.99
Trolleys of all shapes and sizes are a great move-out-the-way-able means of storage.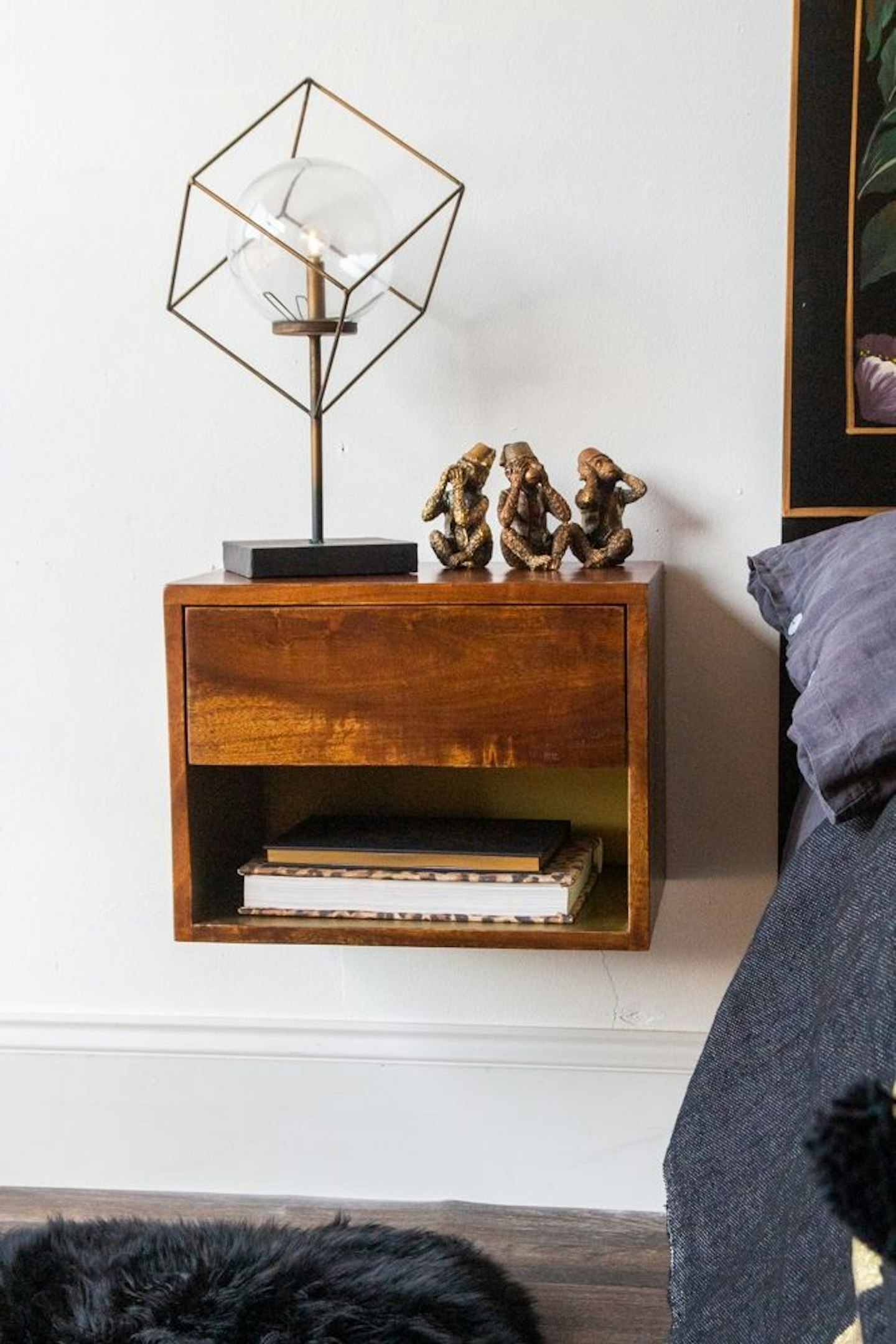 9 of 13
Rockett St George, Mango Wood Wall-Hung Bedside Shelf, £138
This compact storage solution can be hung either side of your bed to add extra space for books and any other beauty sleep essentials.
10 of 13
MADE, Munro Shelving Unit, Brass, £475
Go full height but without needing to build in.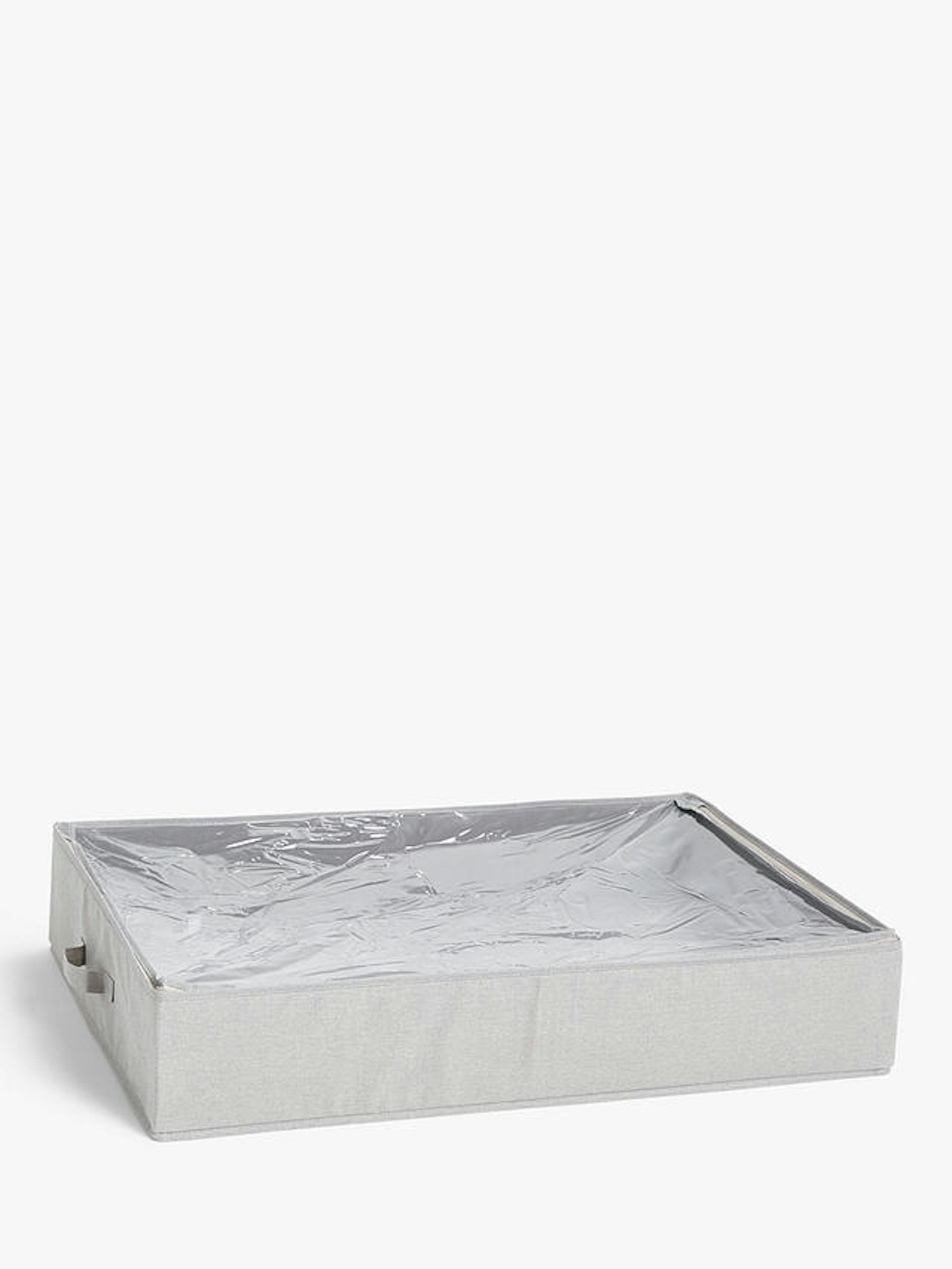 11 of 13
ANYDAY John Lewis, Storage Box, Grey, £10
Great for storing your bikinis in the winter months.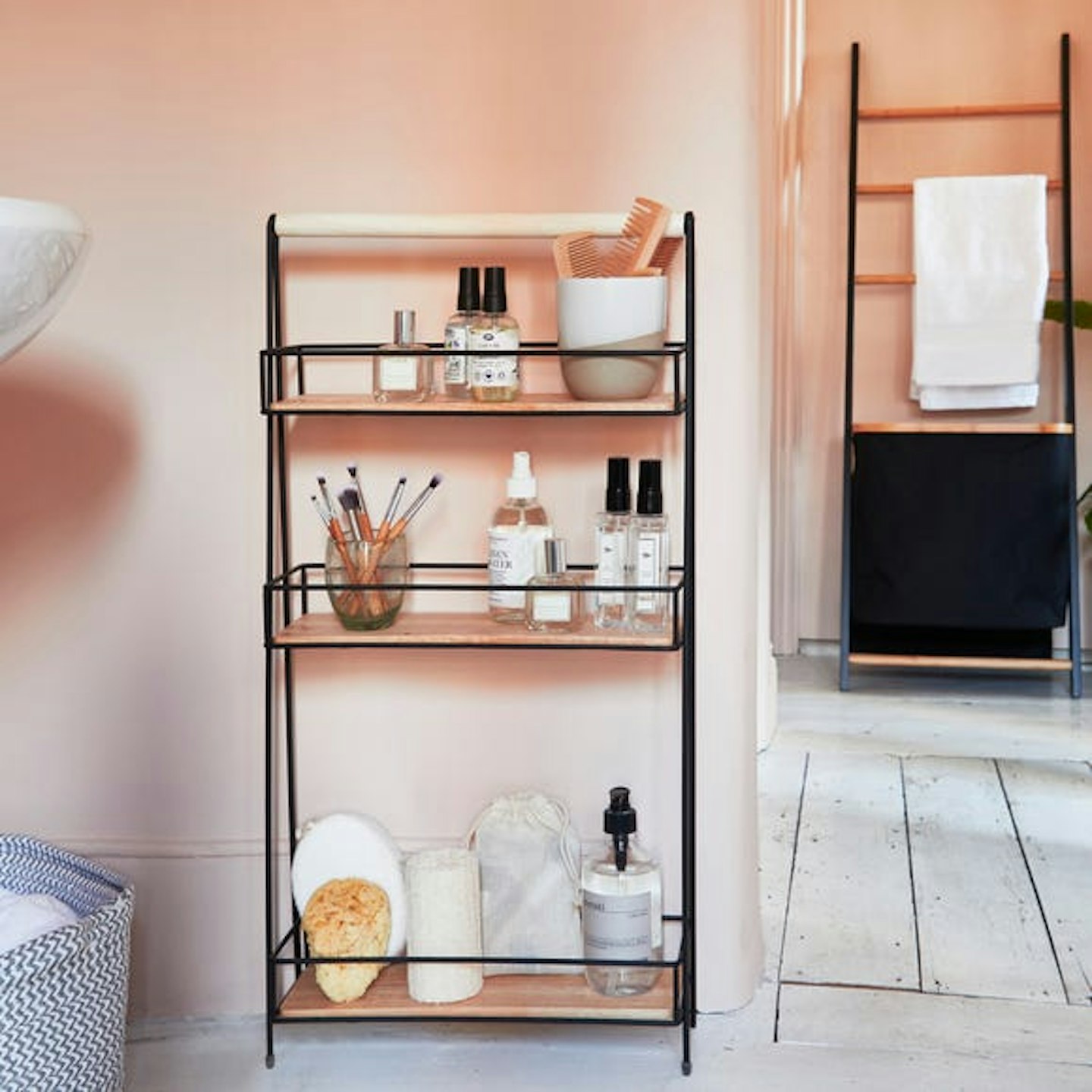 12 of 13
Dunelm, Slim Line Bamboo Caddy, £30
No space for a bathroom cabinet? This slim line caddy works great, just make sure to keep it tidy.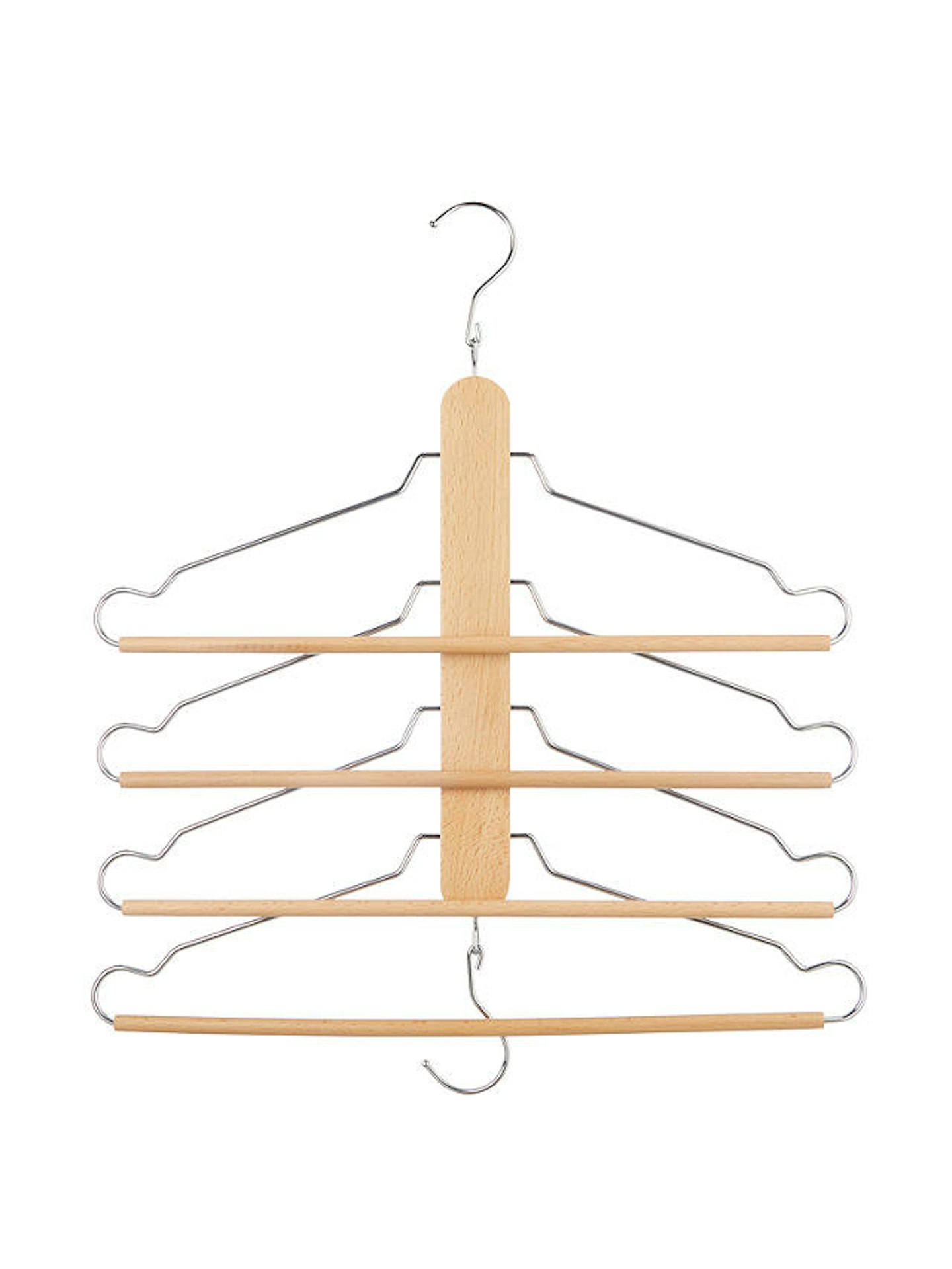 13 of 13
John Lewis & Partners, Space Saving Wooden Hanger, Beech, £15
A 4 arm hanger which stacks vertically to save space in your wardrobe.
READ MORE: How To Make A Small Space Sing With Expert Tricks From Interior Guru Beata Heuman