How DO you use your kitchen? Is it where the family comes together to eat and share their day? Where you entertain friends? Is it where you work from home? The way you use your kitchen is key to how it should be designed – and both have changed enormously over the past couple of years.
For decades, kitchen design was based on the idea that the three main work areas – cooker, sink, fridge – should be laid out to form a triangle to be easily accessible. However, research by Wickes found that this three-point plan is now out of date with how many of us live. Whether it be because of more casual dining habits or the rise of home working, modern kitchen design now needs to be much more flexible.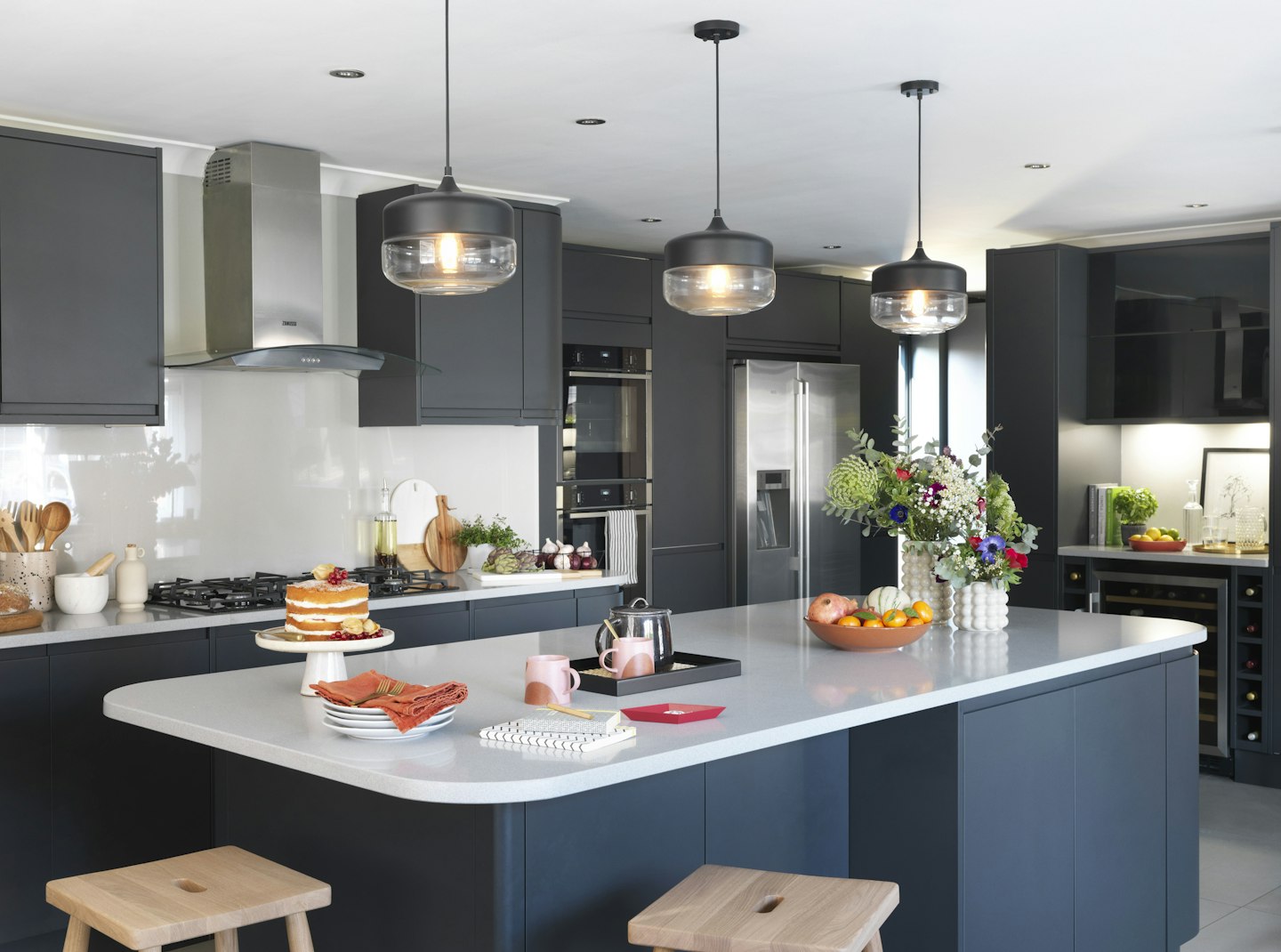 So, Wickes defined new shapes to cover modern kitchen use, such as the Kite layout, which includes a fourth zone – a place to prepare drinks. Then there's the Pentagon – five points – which adds a 'feet on floor' eating area. The Hexagon, meanwhile, further introduces a multi-functional space for WFH, doing homework or crafting. If there's a pet in the home, the Heptagon factors an area for them into the design.
This new approach can be seen in Wickes' stylish Camden Carbon kitchen, seen here. Its Hexagon layout has a generous worktop area near the cooker and sink for easy food prep, plus space for making drinks. In easy reach is the fridge and ample storage, including a pantry and wine cooler. Finally, the island doubles as a family eating area and a place to work from home.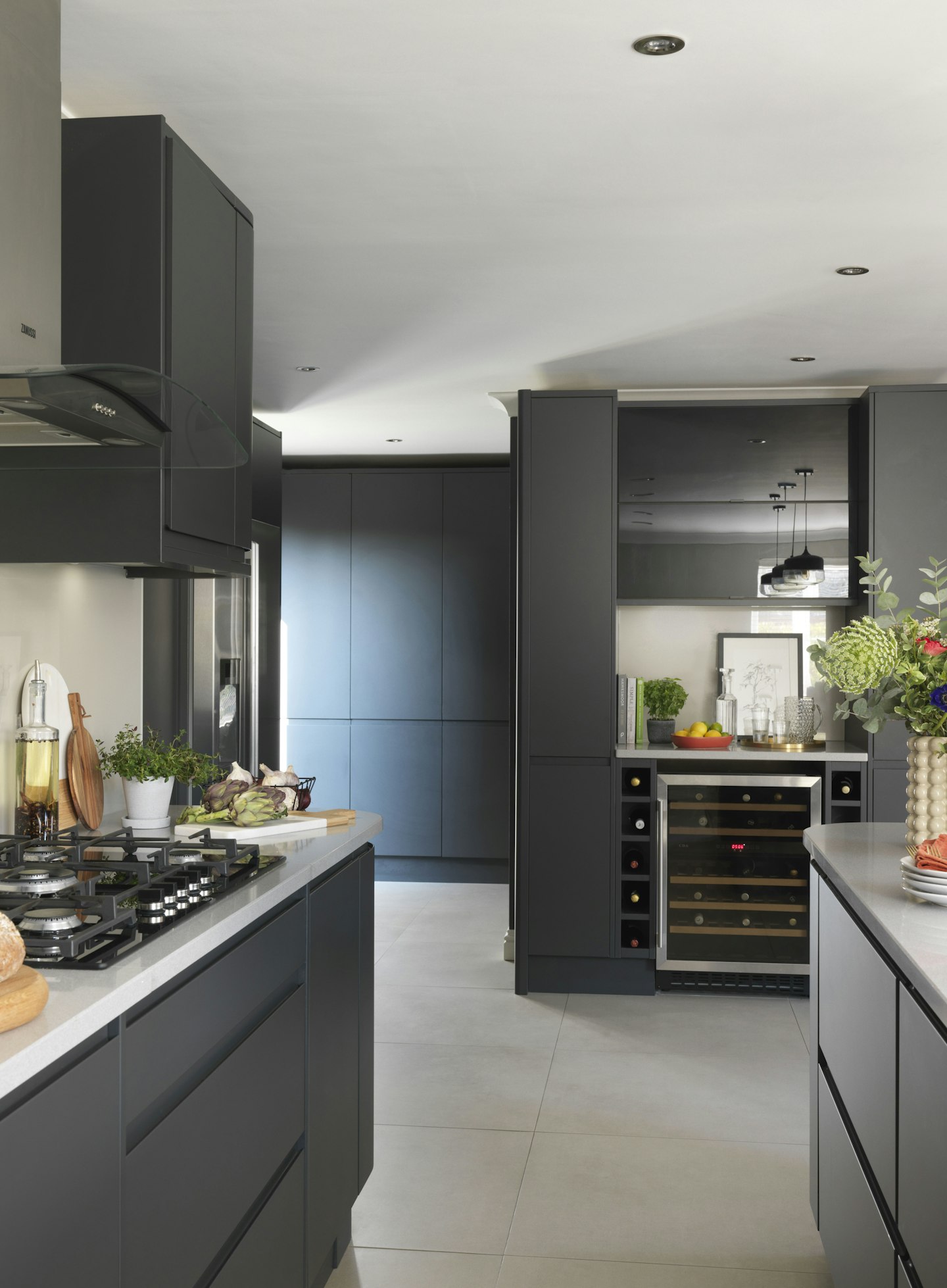 With its handle-free, fingerprint-resistant doors and soft close features, the Camden Carbonis just one of over 40 showroom kitchens from Wickes. All can be designed to fit your space – simply book a free design appointment, in-store or virtual, and a Design Consultant will help create your ideal layout and bring your dream kitchen to life.
Wickes also has everything you need to complete your kitchen, from laminate and wood worktops to splashbacks, branded appliances, sinks and brassware, along with lighting, tiles and flooring.
For a modern, well-designed kitchen, that fits how you live your life, Wickes is your one-stop shop.
To find out more, download the Showroom Kitchen Brochure to see the full range, including new kitchens for 2022.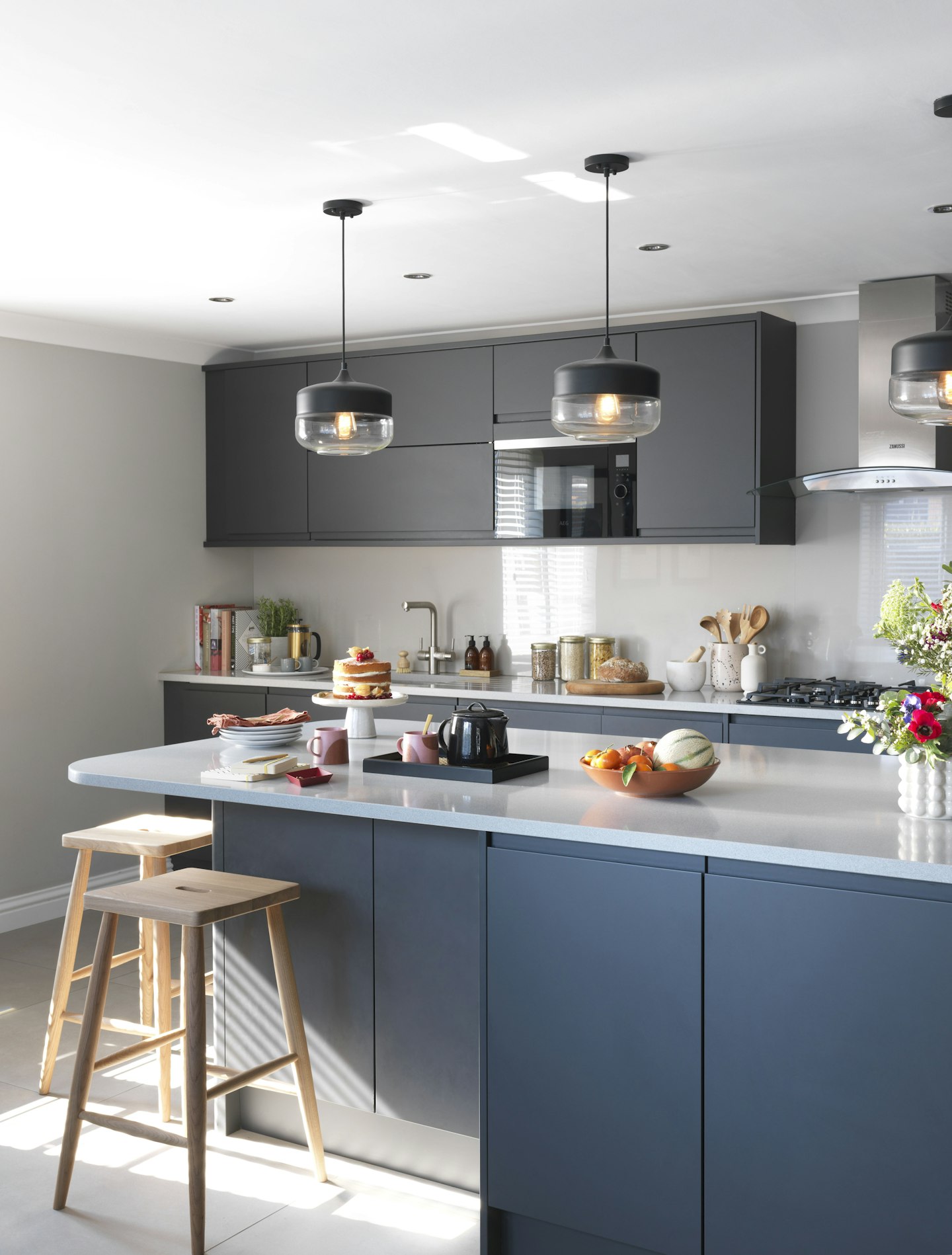 You can meet a Design Consultant face to face or virtually, simply book an appointmentand we'll call to discuss your ideas and preferences. We offer a free home visit where we will precisely measure your space. A local Design Consultant will then do a home visit or walk you around the showroom before designing a kitchen based on how best to use it and your ideas. You'll then see a 3D visual of your new kitchen with 360° views. If your kitchen is being installed by Wickes, a technical survey will be carried out. You can then discuss with your installer any other work, such as carpentry, you'd like them to carry out. They'll also check all measurements before installation. What's more, you'll receive a two-year workmanship guarantee on top of the one for your products.
For more information or to book a free appointment click here.