Perhaps you bought a sheer dress intentionally or maybe you only realised that something was see-through the first time you wore it (we've all been there). Whatever your situation, an under slip for your best dresses remains one of the most useful solutions to a myriad of wardrobe problems.
Not only do under-slip dresses offer extra coverage, but they can also provide a smoothing layer underneath whatever you're wearing. This is particularly handy if you're wearing fabrics like satin or anything prone to static.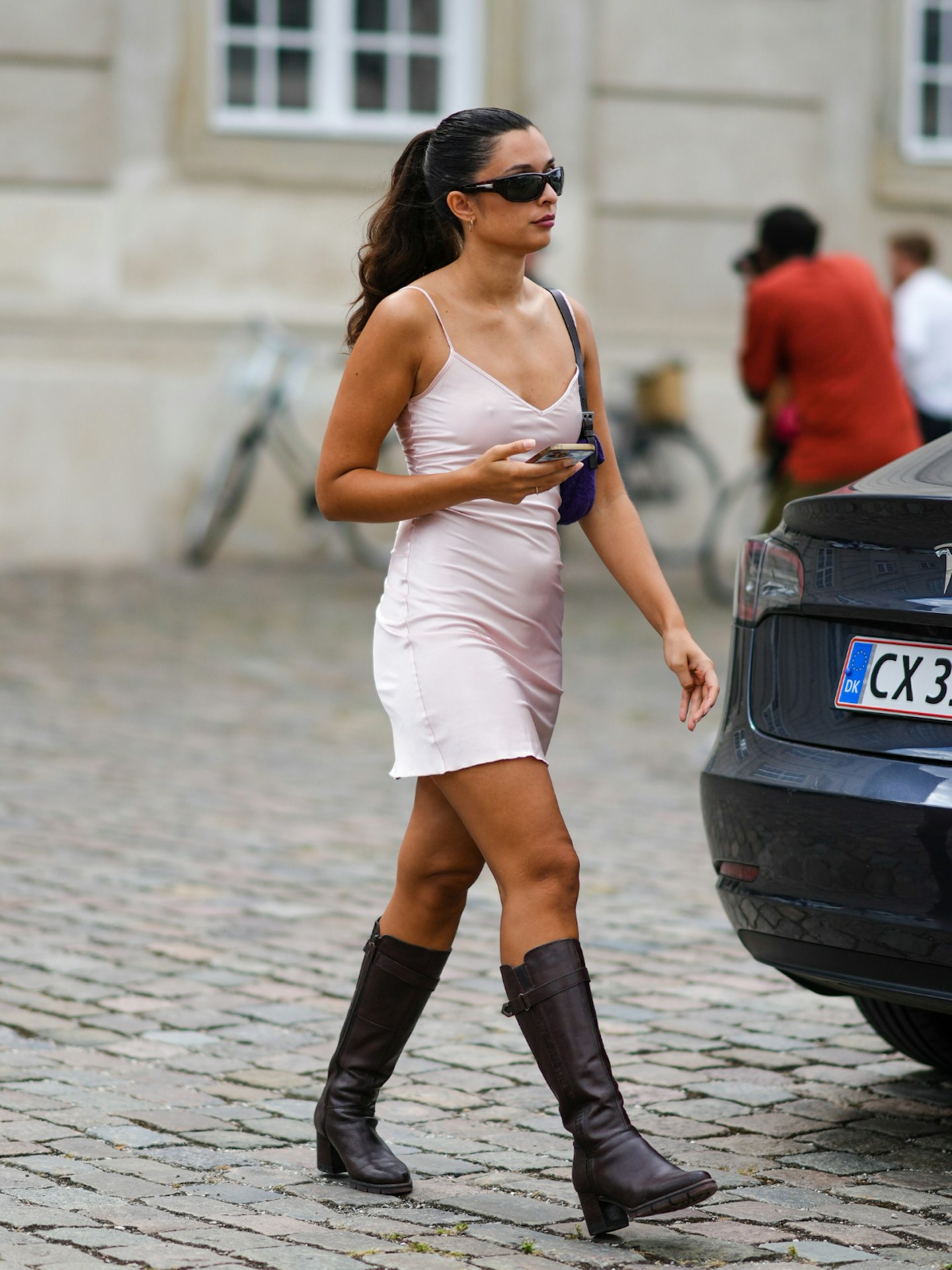 Solution wear (aka shapewear lingerie) has taken on a new meaning of late - thanks to brands like SKIMS and Lizzo's recently launched label Yitty. It is all about empowering rather than concealing. So, whether you're looking for an under slip to match your skin tone, one to wear under your favourite summer dress for an extra layer of confidence (particularly great for one the weather isn't playing ball and you want extra warmth) or even a luxury silk slip for special evenings, there are plenty to choose from, whatever your budget.
SHOP: The Best Under Slips For Dresses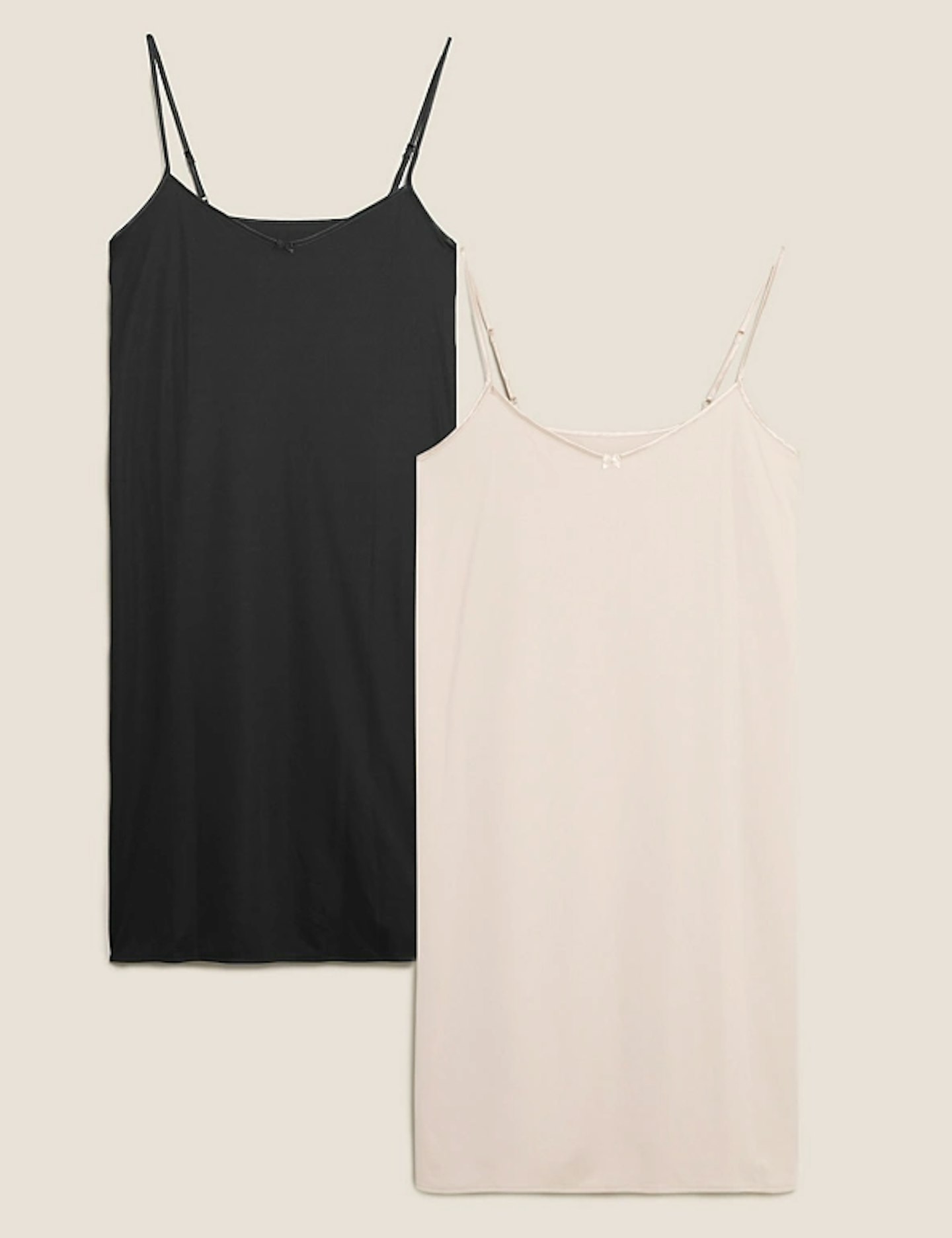 1 of 10
CREDIT: m&s
M&S 2 Pack Assorted Full Slips 19"-29"
Combining elegance and value, this under slip is available in different lengths and has adjustable straps. It's also anti-static, lightweight and designed to flatter.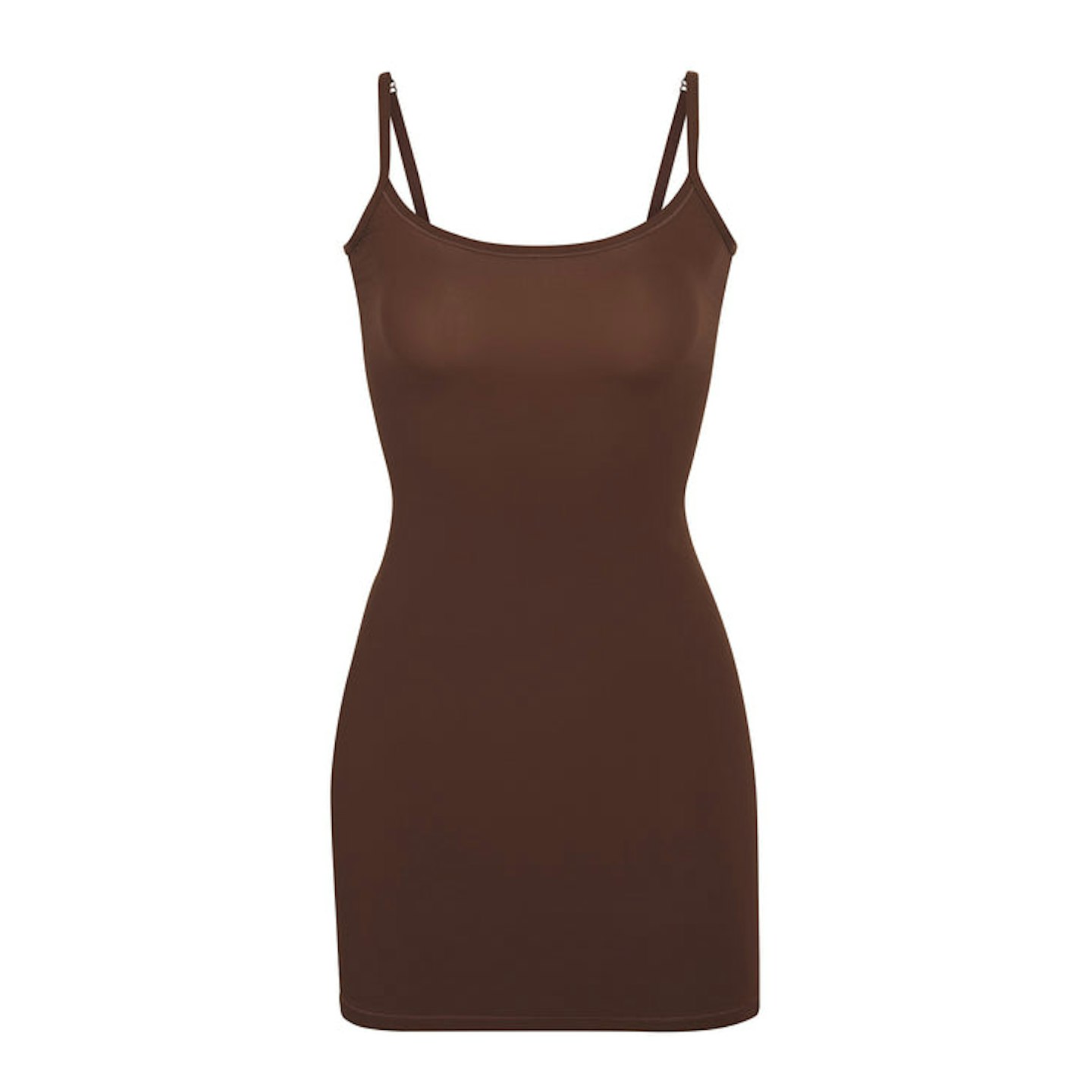 2 of 10
CREDIT: skims
SKIMS Fits Everybody Slip Dress
Kim Kardashian's SKIMS brand just keeps on giving. Super soft and flattering, you'll never want to take this one off.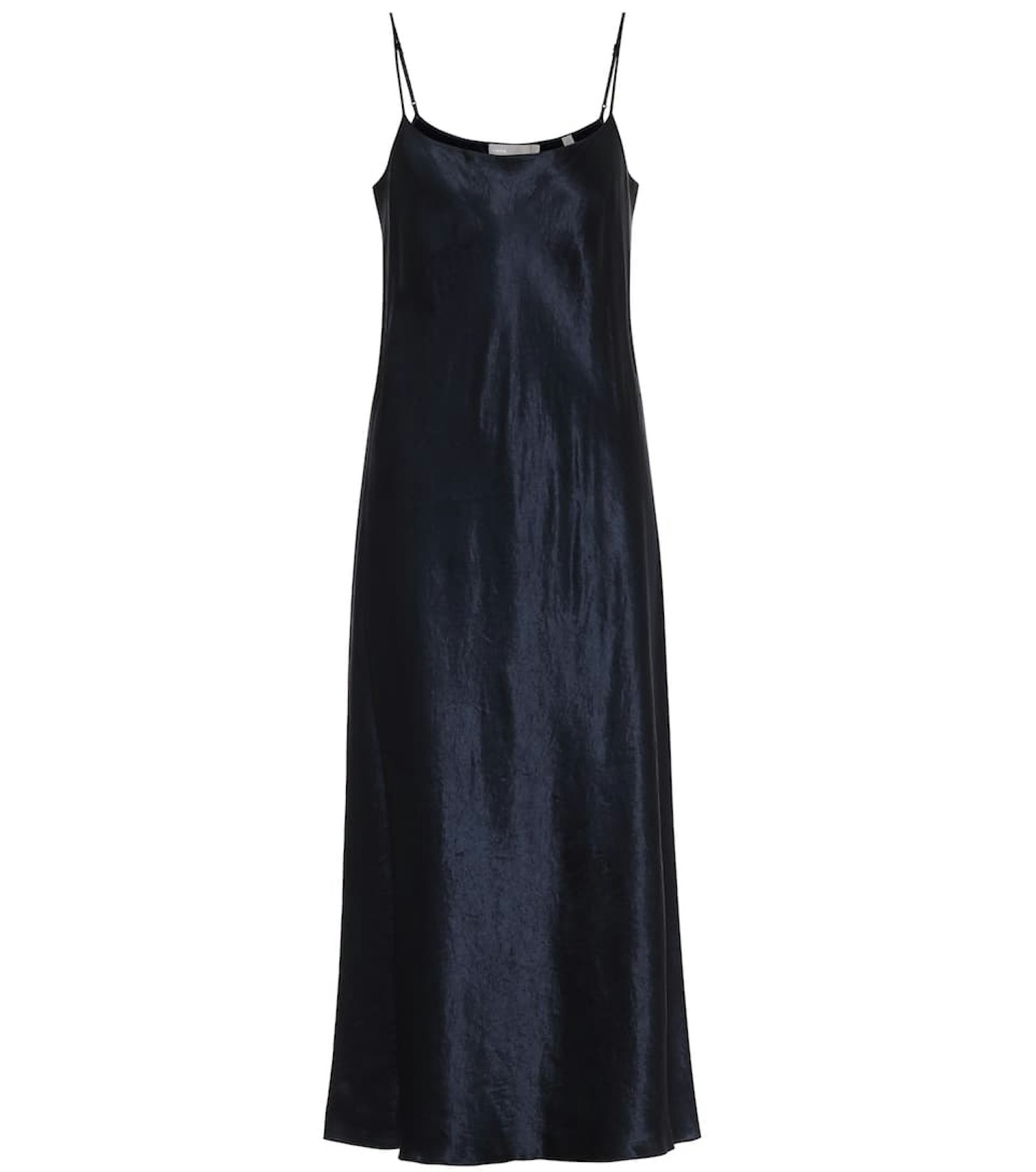 3 of 10
CREDIT: mytheresa
Vince Satin Slip Dress
This satin slip dress could be worn solo (as it's so stunning), or underneath your favourite maxi dress.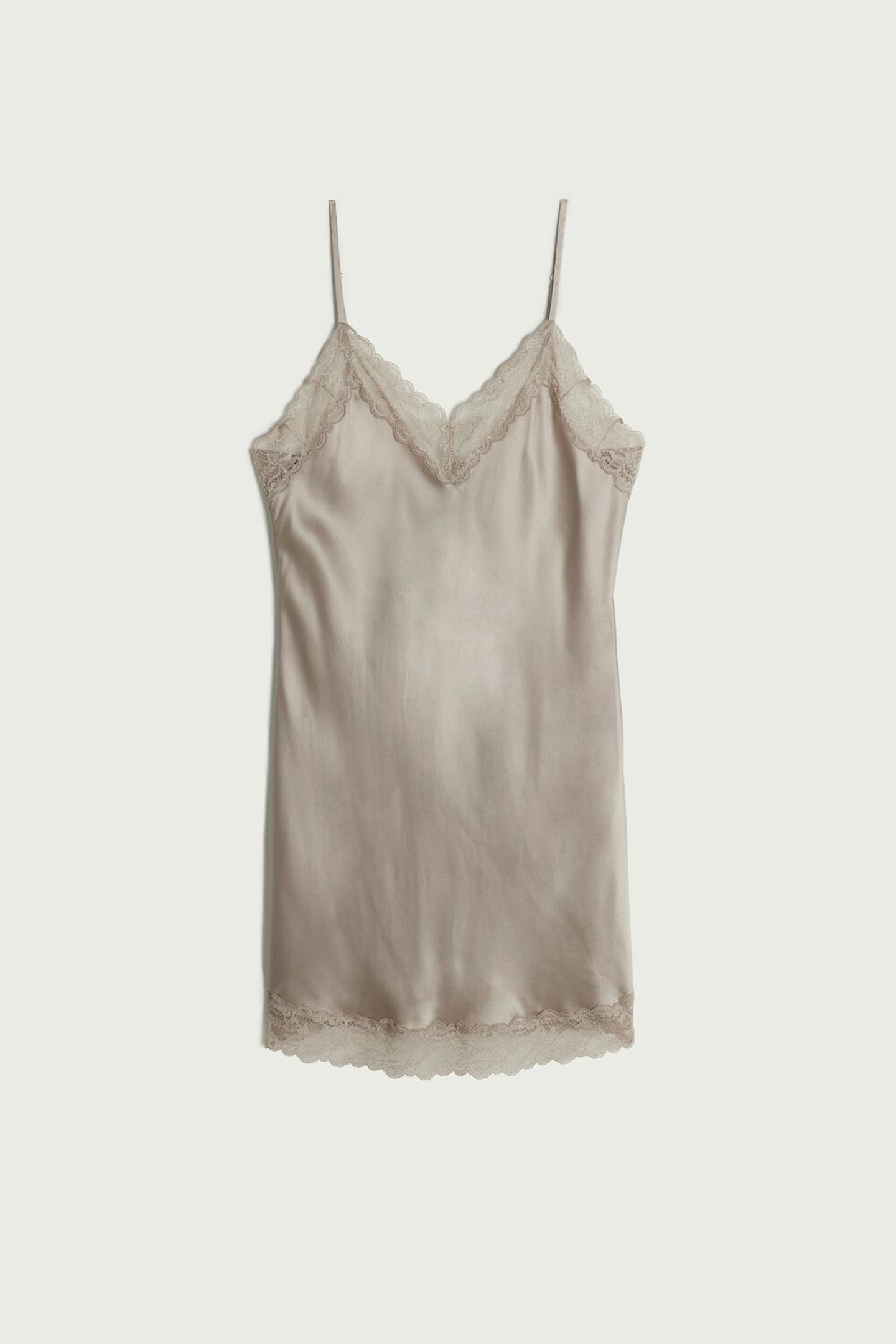 4 of 10
CREDIT: intimissimi
Intimissimi Silk Slip With Lace Detail
This silk slip has adjustable, skinny straps and lace embellishment on the V-neck and hem. Available in twelve divine shades.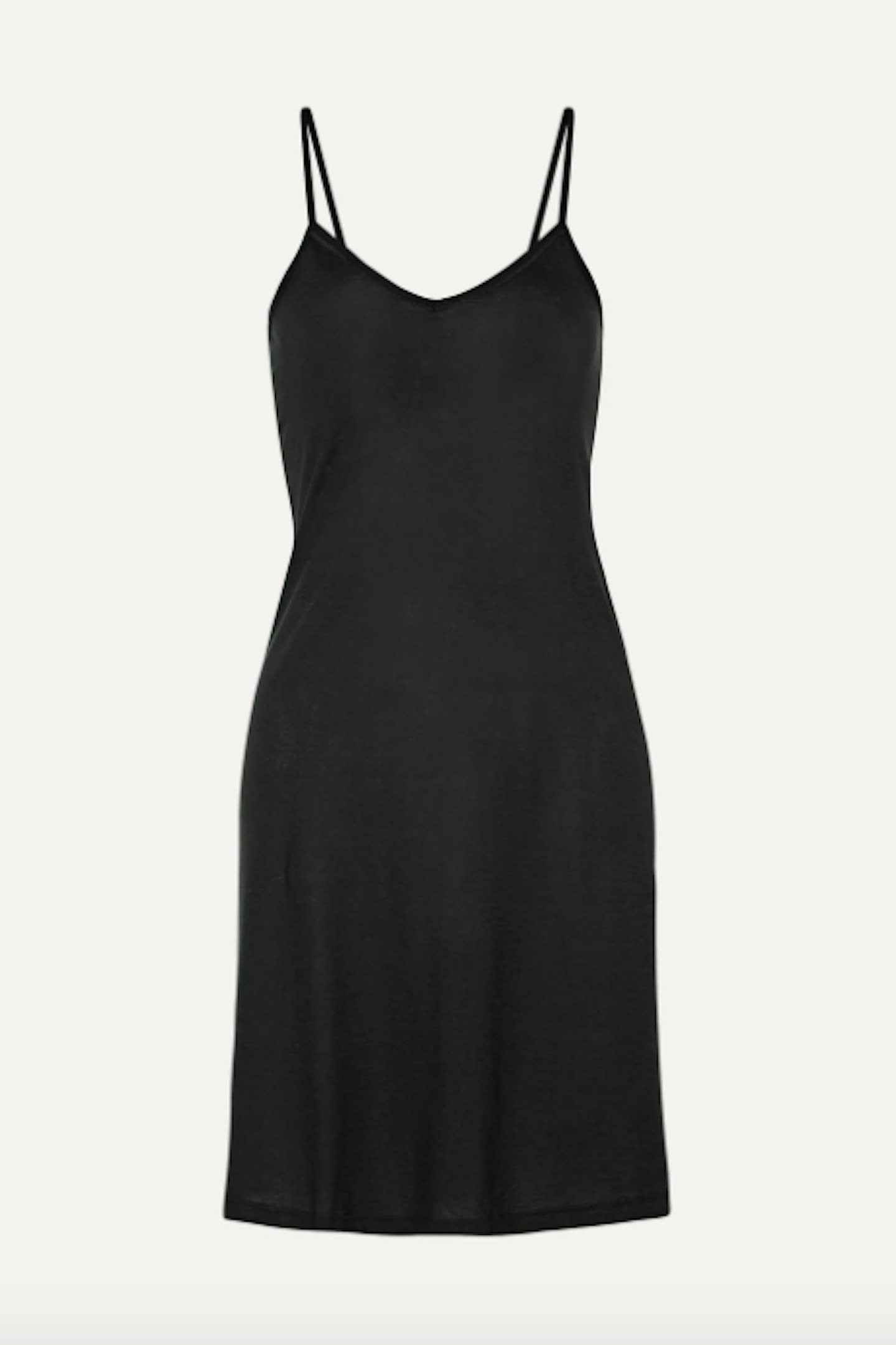 5 of 10
CREDIT: net a porter
Hanro Ultralight Cotton Slip
The perfect match for the LBD, Hanro's slip is made from soft mercerised cotton for a weightless feel.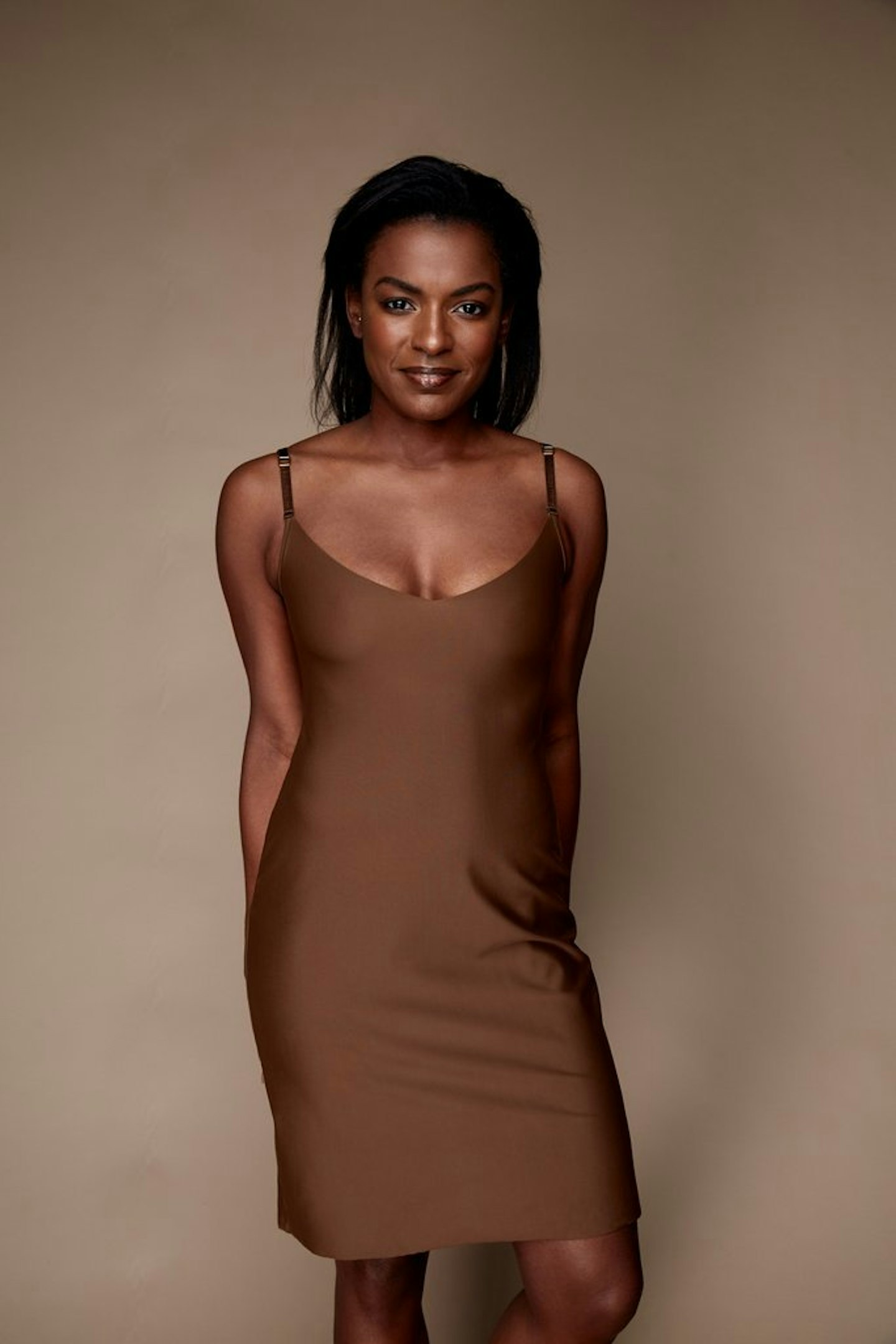 6 of 10
CREDIT: nubian skin
Nubian Skin, Full Slip
Nubian Skin's Naked Full Slip is perfect under any sheer dress or to create the perfect silhouette. Finished with a raw-cut neckline and hem, it's crafted in Europe from silky Italian microfibre, custom dyed to four unique nude shades.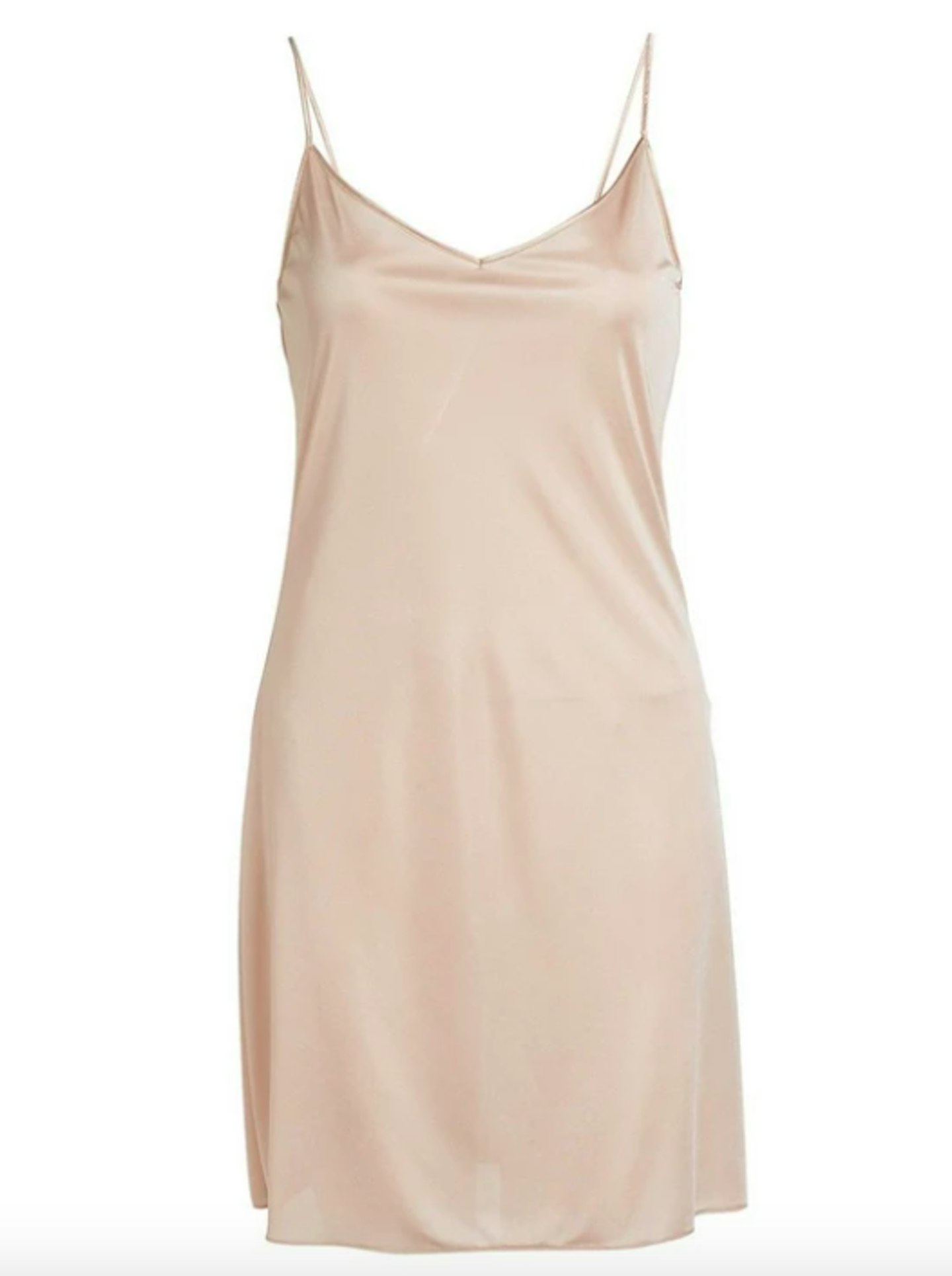 7 of 10
CREDIT: lindex
Lindex Satin Full Slip
Simple and affordable, Lindex is the home of staples and basics. Available in black or beige.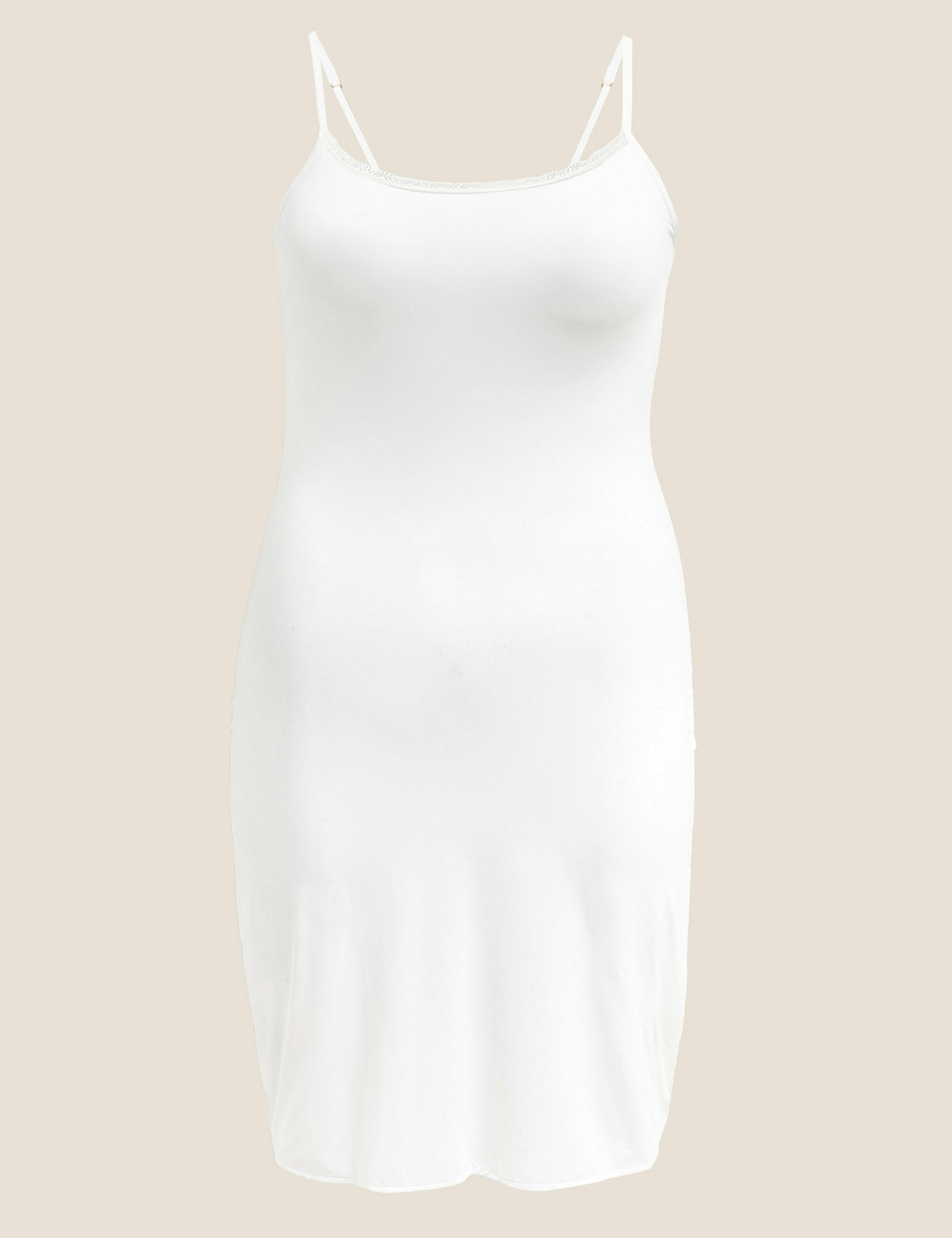 8 of 10
CREDIT: m&s
M&S, Cool Comfort Full Slip
Featuring sweat-wicking technology, a reversible design and adjustable straps, this M&S under slip comes highly rated.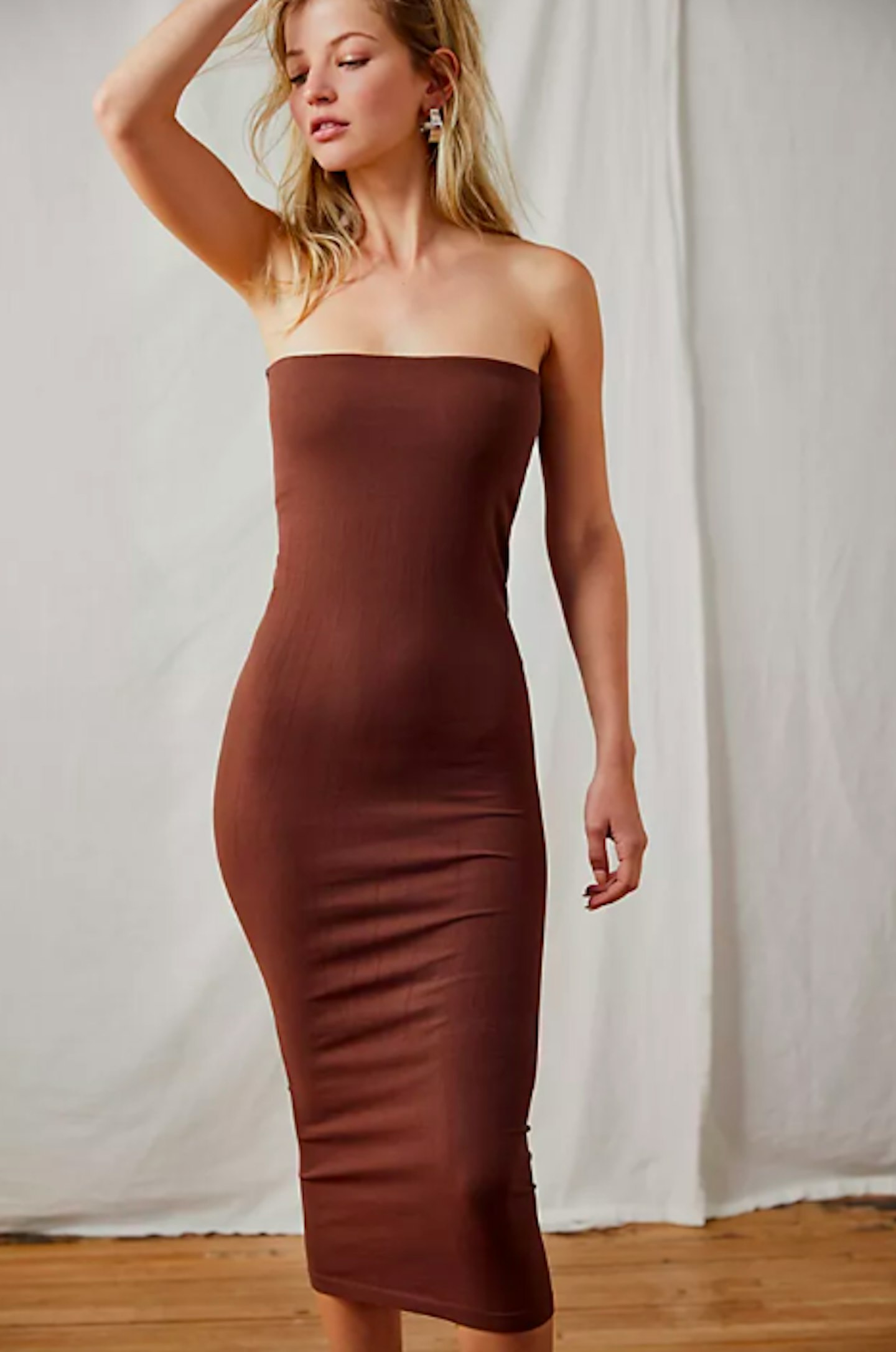 9 of 10
CREDIT: free people
Free People Everyday Seamless Tube Slip
This seamless tube-style slip comes in a pull-on style in stretch fabric for a versatile staple.
10 of 10
CREDIT: la perla
La Perla, Silk Short Slip
Available in six different colours and crafted from luxurious silk, you can't go wrong with La Perla.
Under Slips For Dresses: Where To Shop The Best SKIMS Dupes
From curve-contouring dresses in fleshy tones to fuzzy pyjama sets, SKIMS is everything we want in a shapewear brand. But, if you find yourself perusing the SKIMS website on a weekly basis, only to find that your favourite under slip dress is still out of stock, it might be time to look elsewhere.
We won't lie - searching for SKIMS lookalikes was no easy task, but we powered through. We've found the best SKIMS dupes that look, feel, and fit exactly like your favourite SKIMS styles, and - most importantly - are still in stock. Read our full SKIMS dupes article to discover all our finds.
Hannah Banks-Walker is the Head of Fashion Commerce for Grazia, where she waxes lyrical about midi dresses and tries not to collect any more red lipsticks.