Another day another celebrity brand and we just can't get enough. The latest to get in on the action is none other than singing superstar; Lizzo. Posting on Instagram last night, the singer announced her brand new shapewear label "YITTY" with a pic of some fabulous derrières. Here's everything we know so far...
What is YITTY?
Posting about the launch of YITTY, Lizzo described the brand as "This is a love letter to my big grrrls, and a welcome letter to Every Body. This is not an invitation to change who you are… this is an opportunity to BE who you are on your terms. I don't know about y'all— but I'm sick of people telling me how I'm supposed to look and feel about my body. I'm tired of discomfort being synonymous with sexy. If it's uncomfortable TAKE IT OFF. And if it makes you feel good PUT IT ON. @YITTY isn't just shapewear, it's your chance to reclaim your body and redefine your beauty standard. I love y'all—"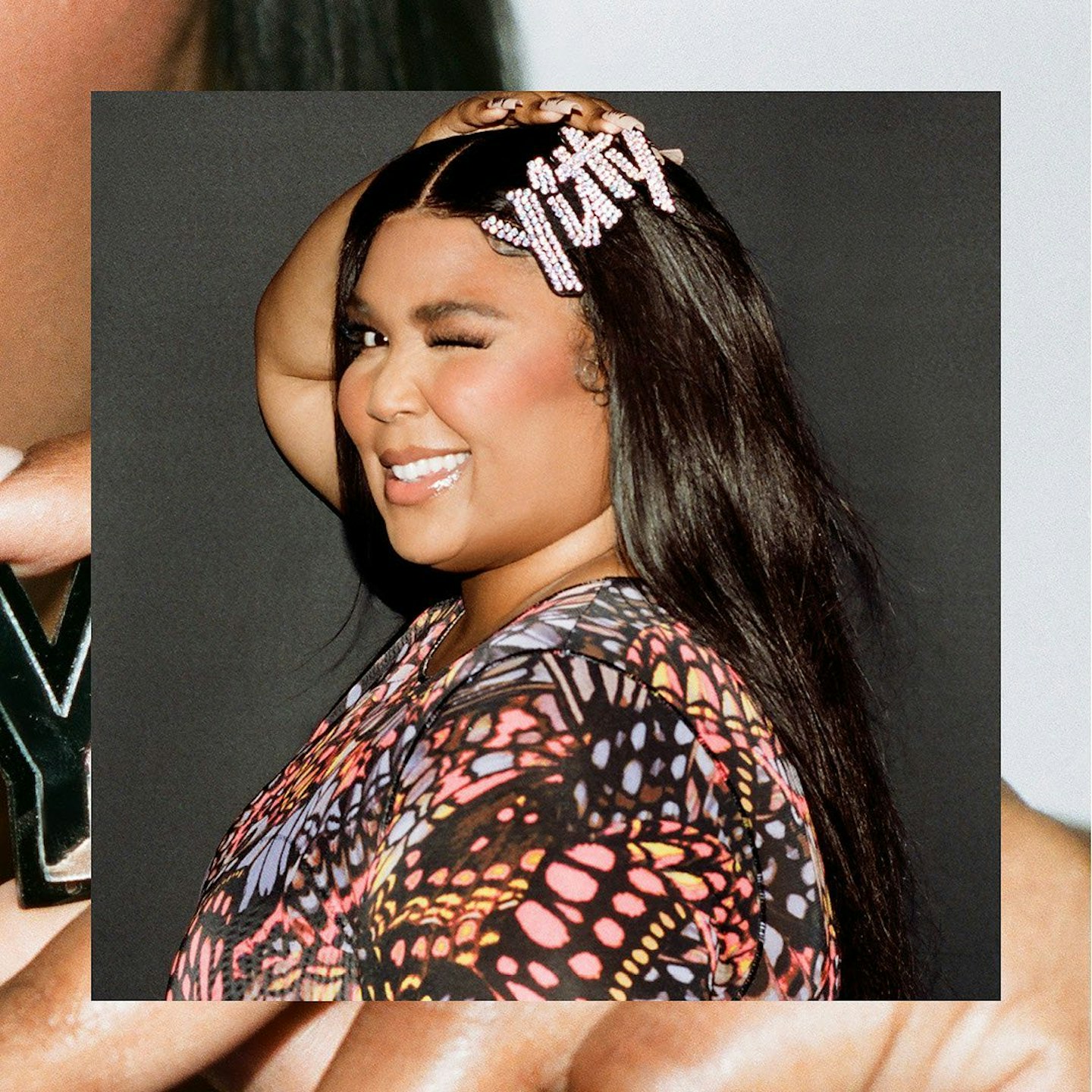 The shapewear industry appears to be going from strength to strength. In 2021, Forbes reported that Spanx had been valued at a whopping $1.2 billion, propelling founder Sara Blakely to billionaire status once again.
Kim Kardashian's label 'Skims', began in the shape wear department, too, and has since gone from strength to strength. Launching in just 2019, the brand has already collaborated with major fashion house Fendi on a sell-out collection. Most recently branching out into the world of swimwear, it seems getting into the shapewear market is an absolute power move.
That being said, YITTY, which is backed by Fabletics, is set to re-invent shape wear as we know it, so watch this space!
When can we buy it?
We haven't got long to wait as the collection is set to launch on April, 12th 2022, 4pm UK time. For any eager beavers out there, there's the option to sign up to the waiting list, too.
For a sneak peak, head to Lizzo's instagram for a video of the singer answering questions on all things YITTY, dressed in a rather lovely electric blue mesh set. If this is a sign of the pieces to come, we're here for it!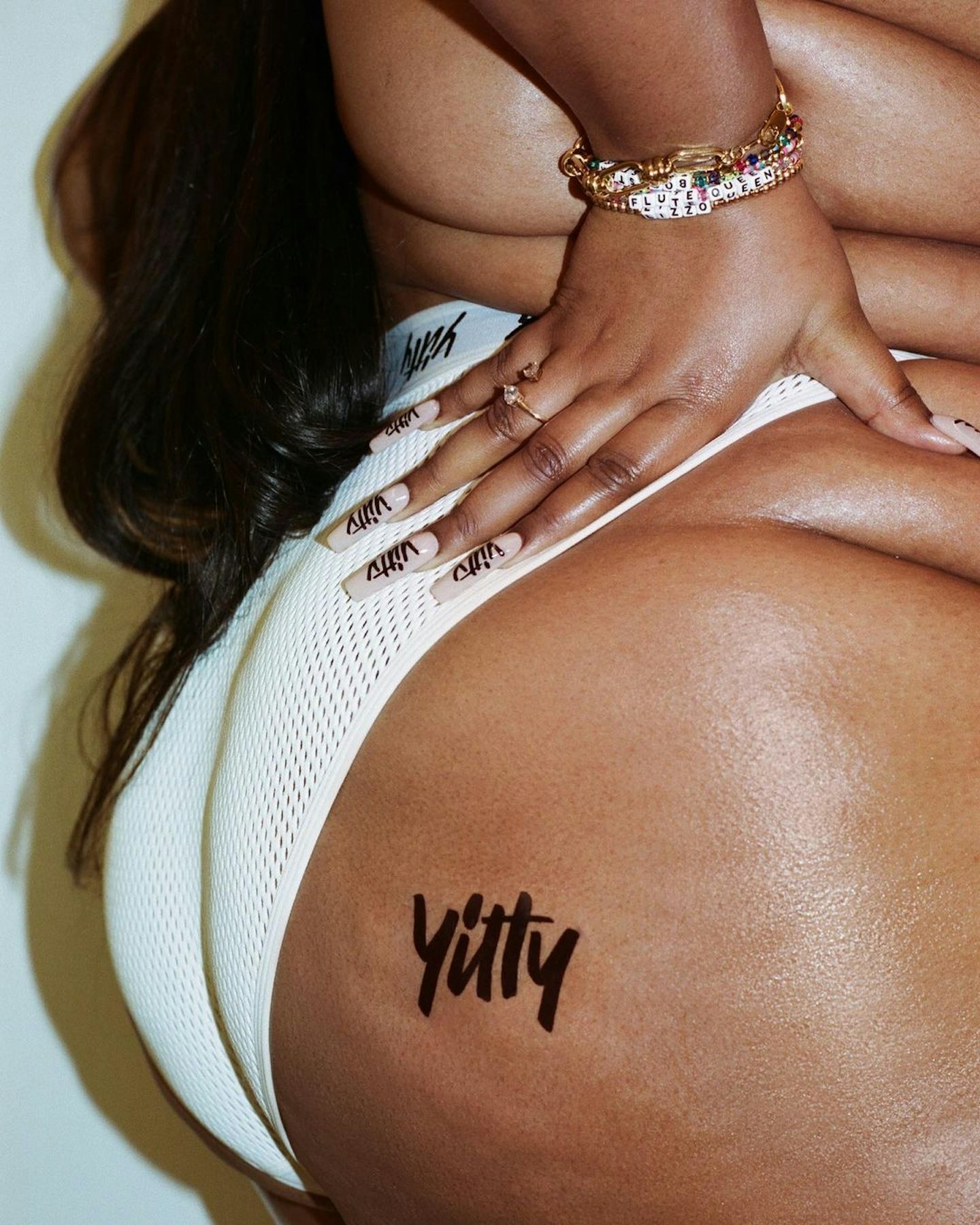 SHOP: 13 Of The Best Shapewear Pieces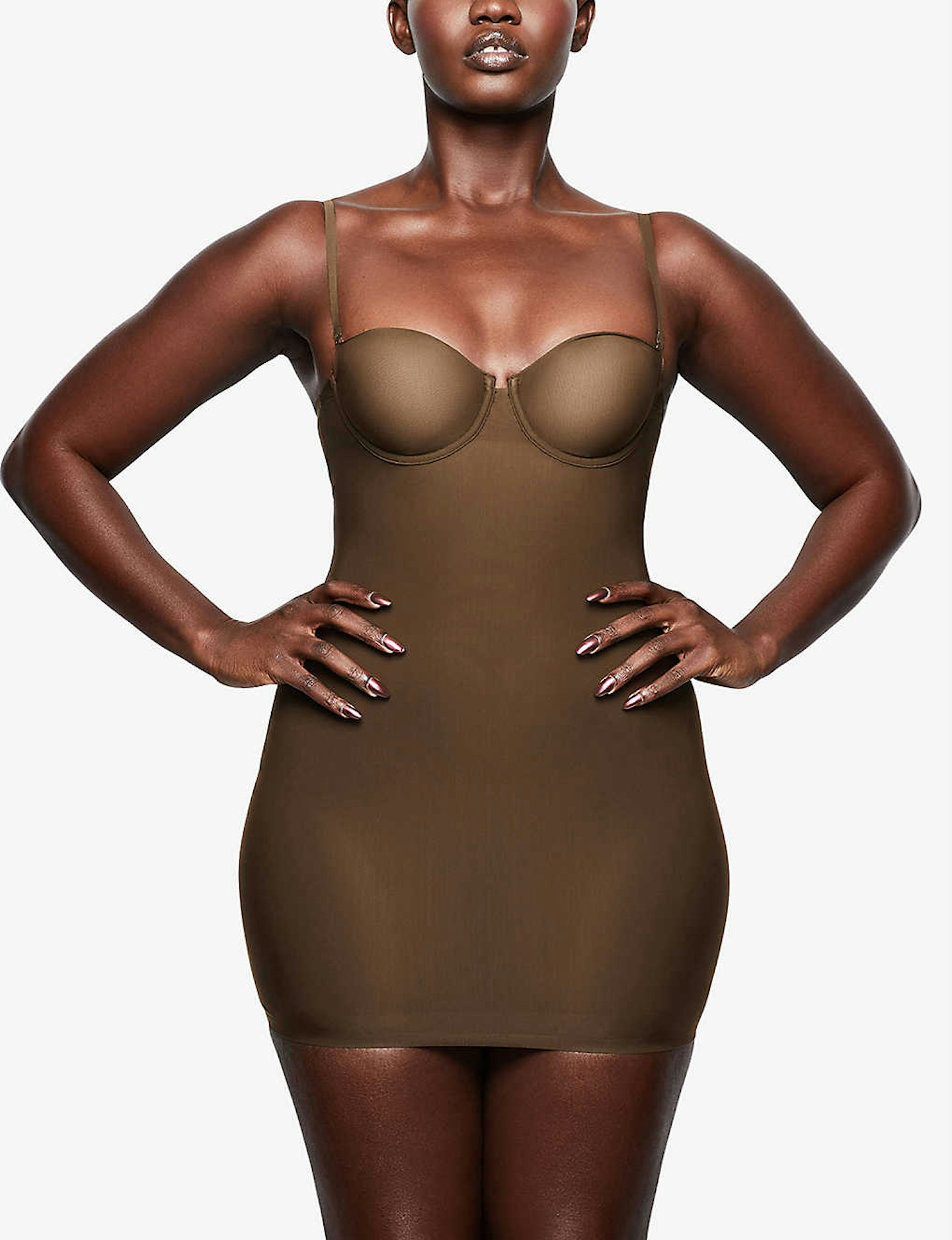 1 of 12
Skims, Stretch-Woven Mini Dress, £115 at Selfridges
71% elastane, 29% polyamide. Adjustable shoulder straps, underwired, fitted, sculpting panel at waist, cut-out at back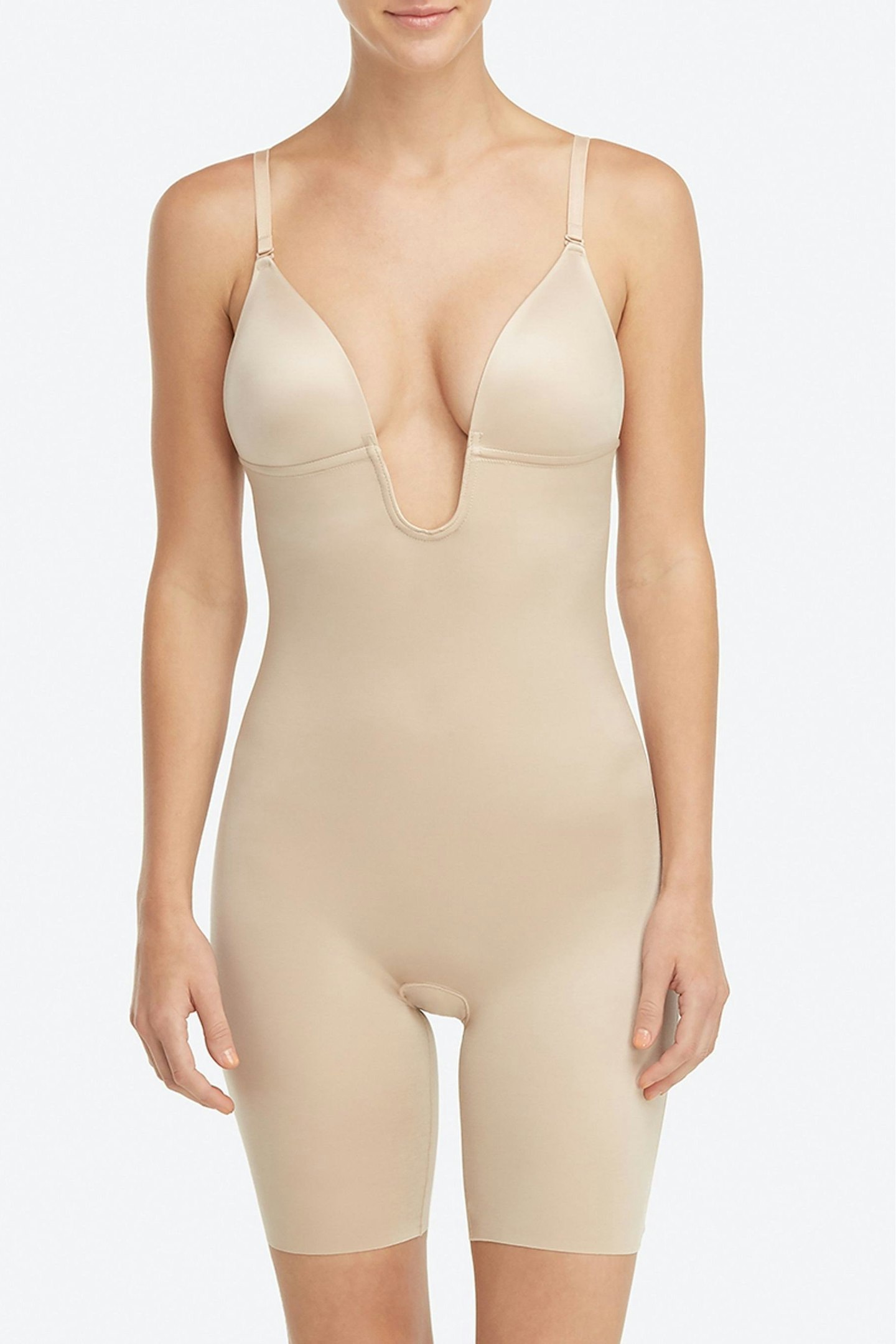 2 of 12
Spanx, Suit Your Fancy Low Back Mid Thigh Bodysuit, £65
51% Elastane, 49% Nylon. The Spanx Suit Your Fancy Low Back Mid Thigh Bodysuit features adjustable and convertible straps to lend an ideal low-back and low-front silhouette. The soft nylon stretch lends breathability.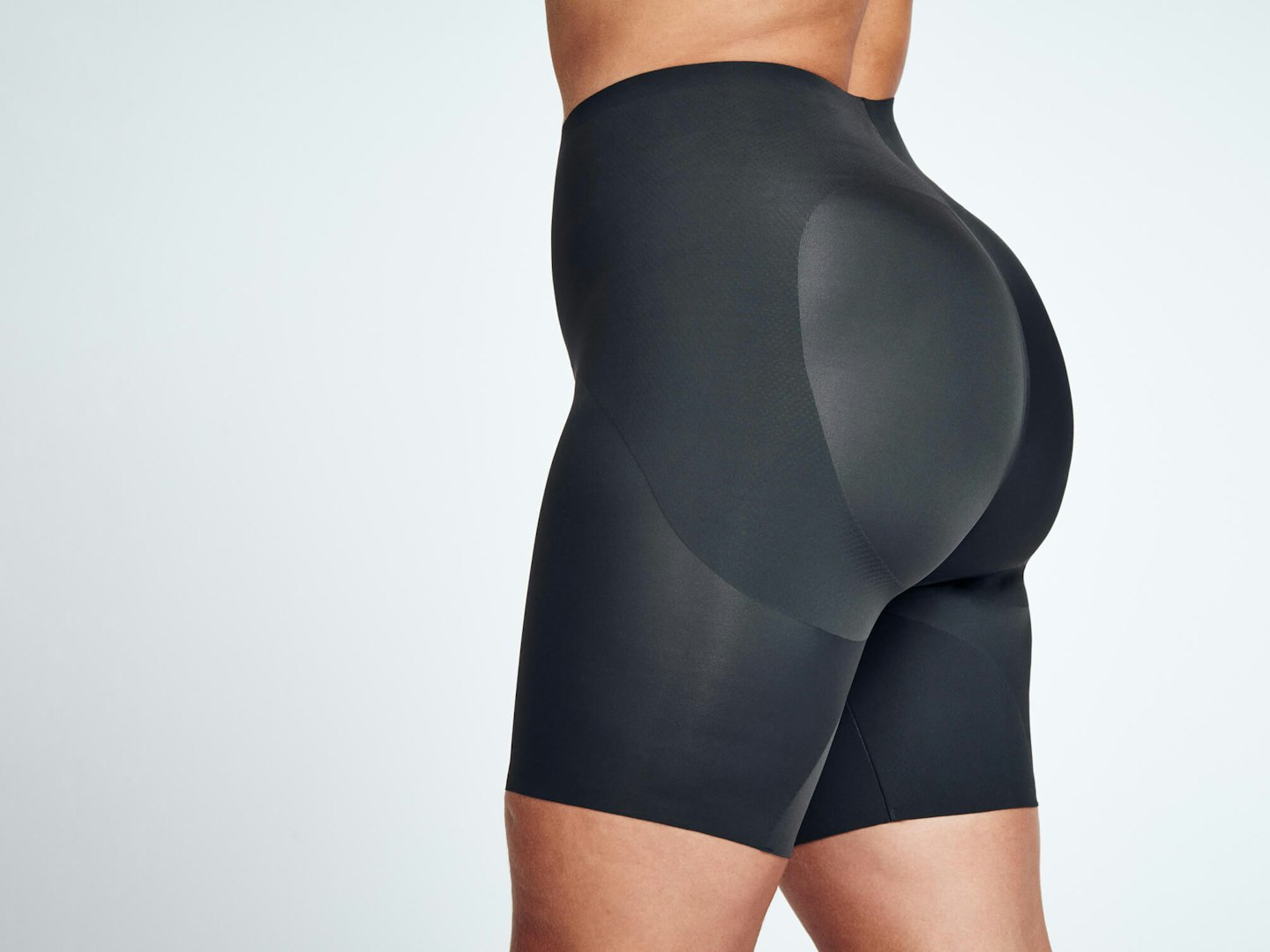 3 of 12
Heist, The Highlight Short, £65
74% Polyamide, 26% elastane. Expertly positioned HeroPanels™ give strong, even compression where you want it; lifting, smoothing and sculpting for a contoured silhouette. Breathable second-skin fabric and stylish design mean you can feel confident and comfortable, day and night.Lifts and defines bottomSmooths and sculpts hips and thighsFirms and flattens lower stomach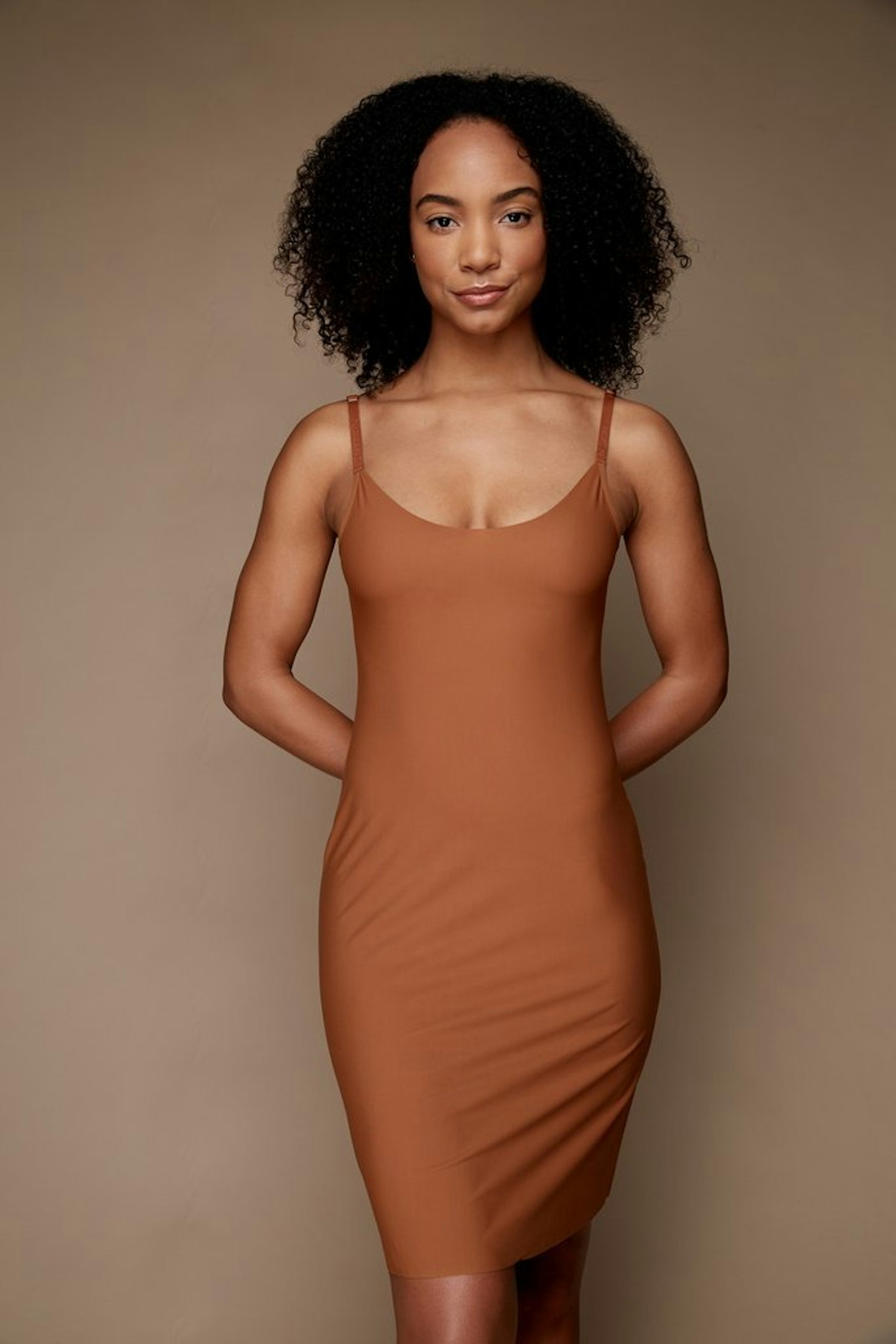 4 of 12
Nubian Skin, Full Slip, £57
86% Polyamide, 14% Elastane. Raw cut edge fabric for perfectly seamless finish with adjustable straps (wider 15mm straps for XL+).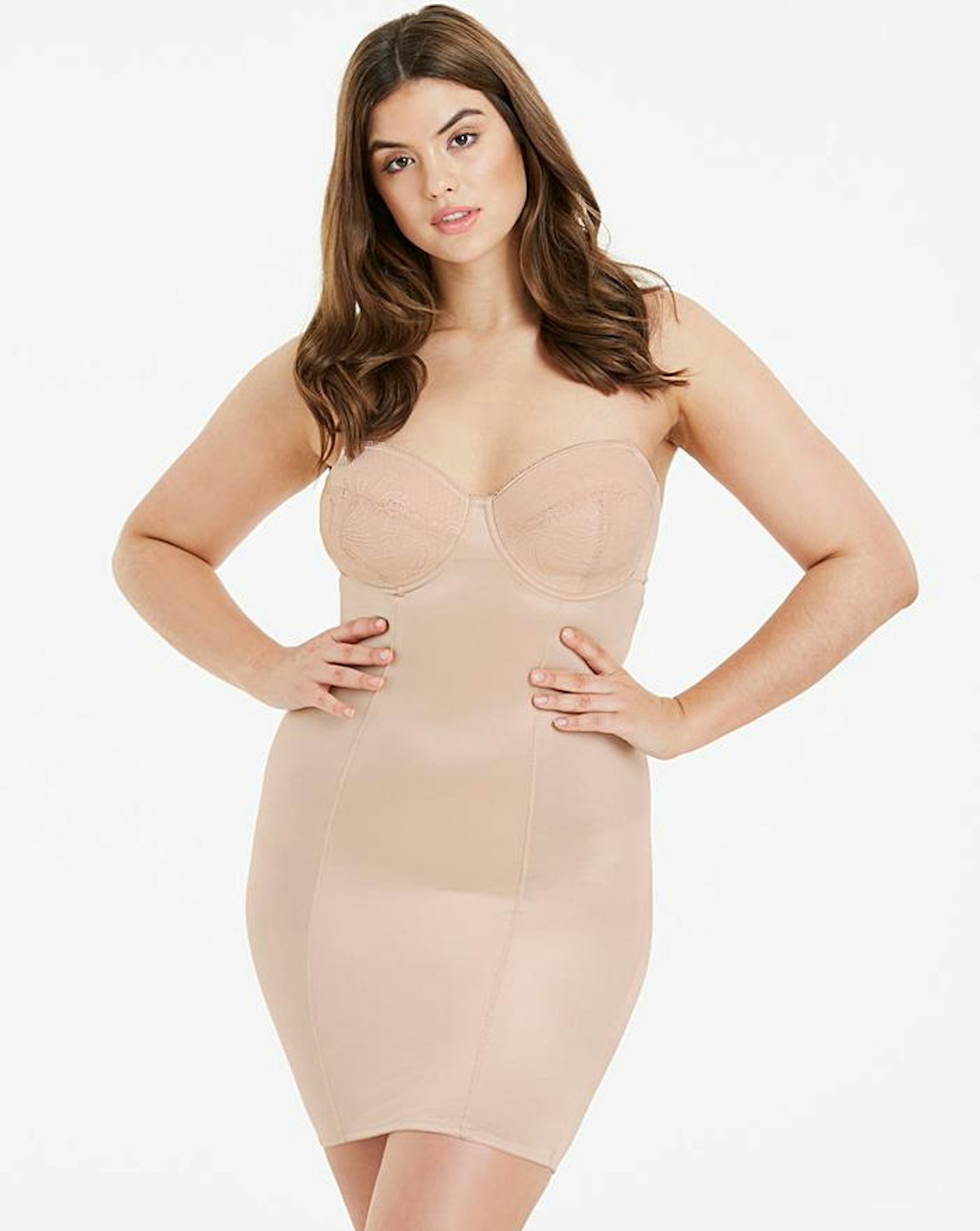 5 of 12
Magisculpt at Simply Be, Jacquard Blush Underwired Full Slip Firm Control, £22
73% Polyamide, 17% Elastane, 10% Cotton. This Magisculpt Jacquard multiway slip offers firm control technology that is targeted to smooth and sculpt your waist, tummy, bum and hips.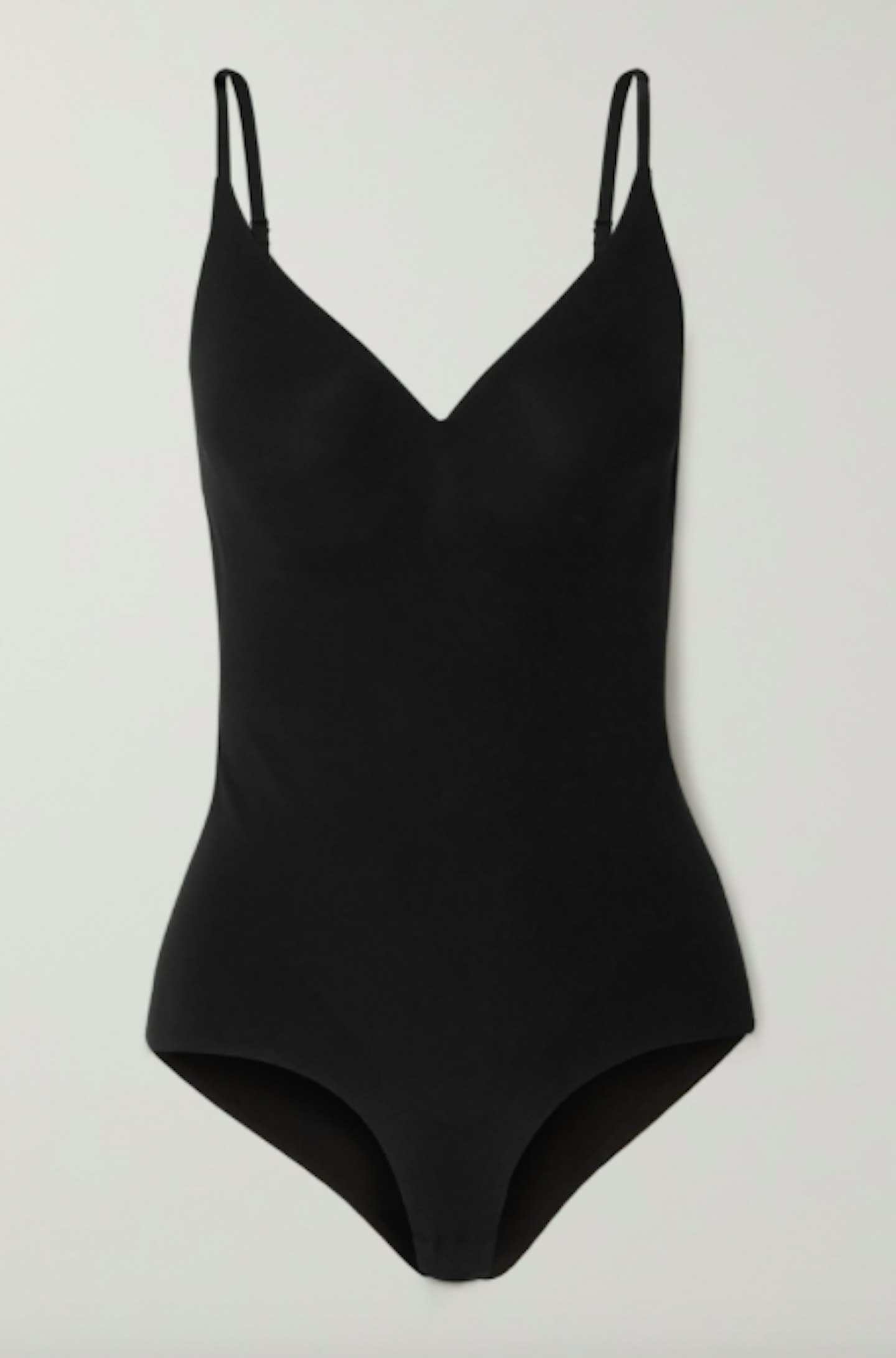 6 of 12
Heist, The Outer shaping bodysuit, £95 at Net-a-Porter
74% polyamide, 26% elastane; lining: 100% cotton. The Outer' bodysuit is cut from a stretch fabric for a compression fit that smooths and supports your figure. It has softer, breathable panels along the bust, back and thighs to maximize comfort and flexibility.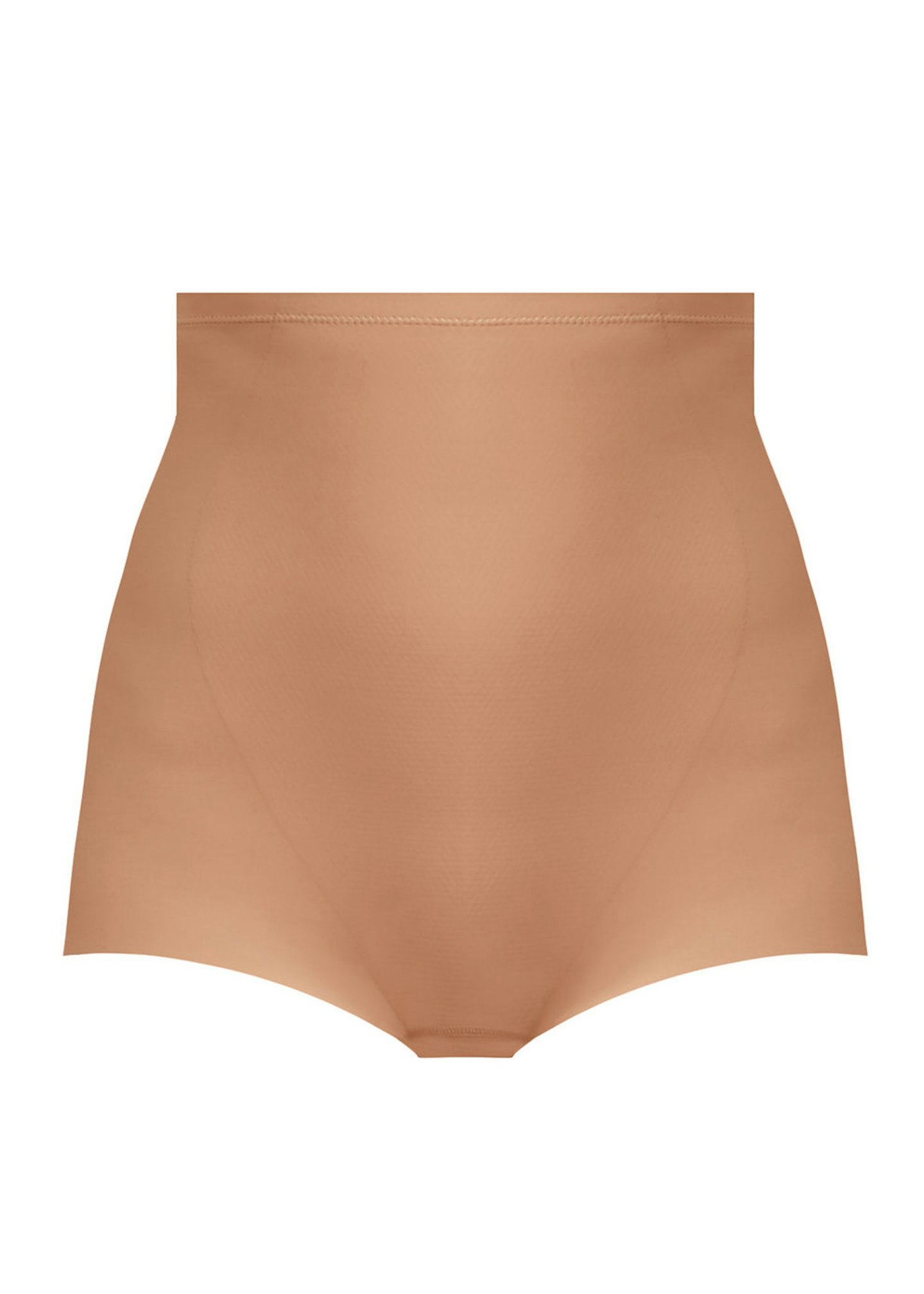 7 of 12
Wacoal, Beyond Naked High Waist Shaping Brief, WAS £60 NOW £36
60% Nylon/Polyamide/Poliamida 40% Spandex/Elasthanne/Elastano. Ethereal Beyond Naked Firm's High Waist Shaper Brief in Macaroon ensures an invisible finish under clothing whilst smoothing and flattering the body. The 'firm' control level provides unrivalled shape retention and stretch in sizes S - XL.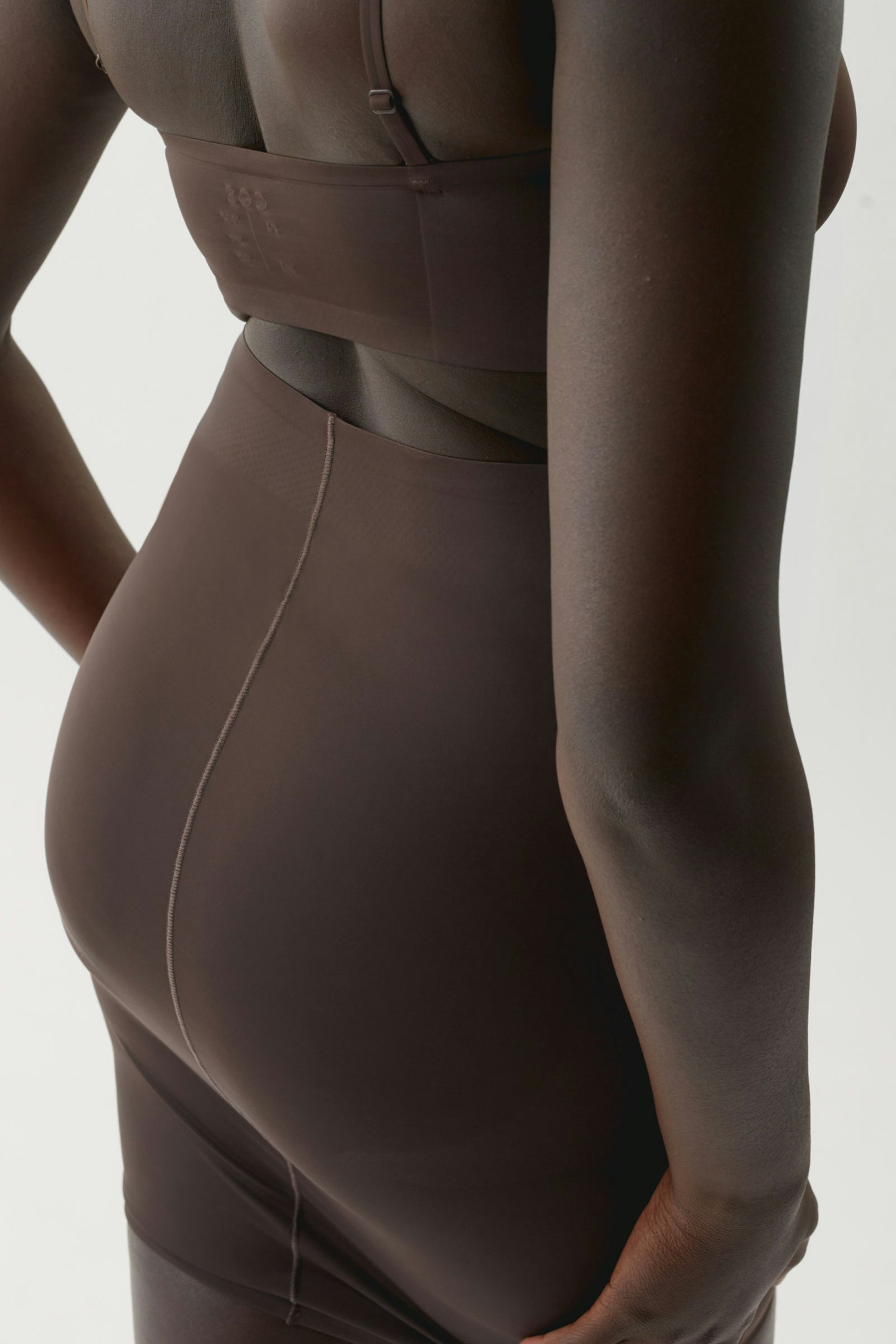 8 of 12
COS, Sculpt Recycled Underskirt, WAS £39 NOW £19.50
73% Recycled polyamide, 27% Elastane. Shapewear by COS: designed for maximum comfort, sustainably sourced collection is made from recycled polyamide with a touch of elastane. This underskirt features an in-built sculpting effect to smooth and support.
9 of 12
Maidenform at Very, Full Body Slip, WAS £45 NOW £22.95
78% polyamide, 22% elastane. This Flexees full body shaper allows you to wear your own bra with it for that extra bit of comfort. This firm control slip features adjustable straps and integral panty. The length of this ladies control body makes it great for wearing under dresses.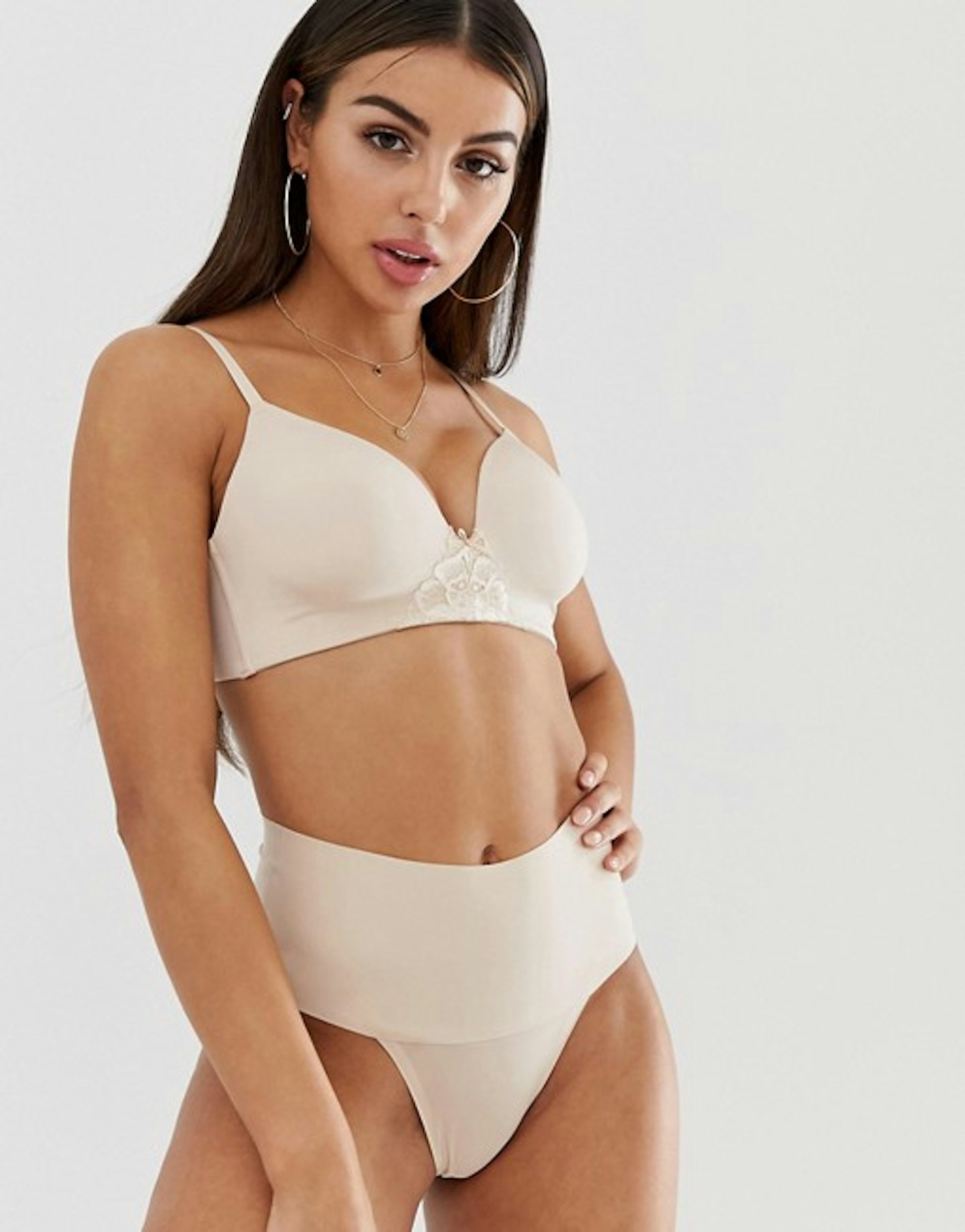 10 of 12
Spanx, undie-tectable thong in beige, £24
78% Nylon, 22% Spandex. Bonded waistband for an invisible finish, elastic-free edges help eliminate VPL.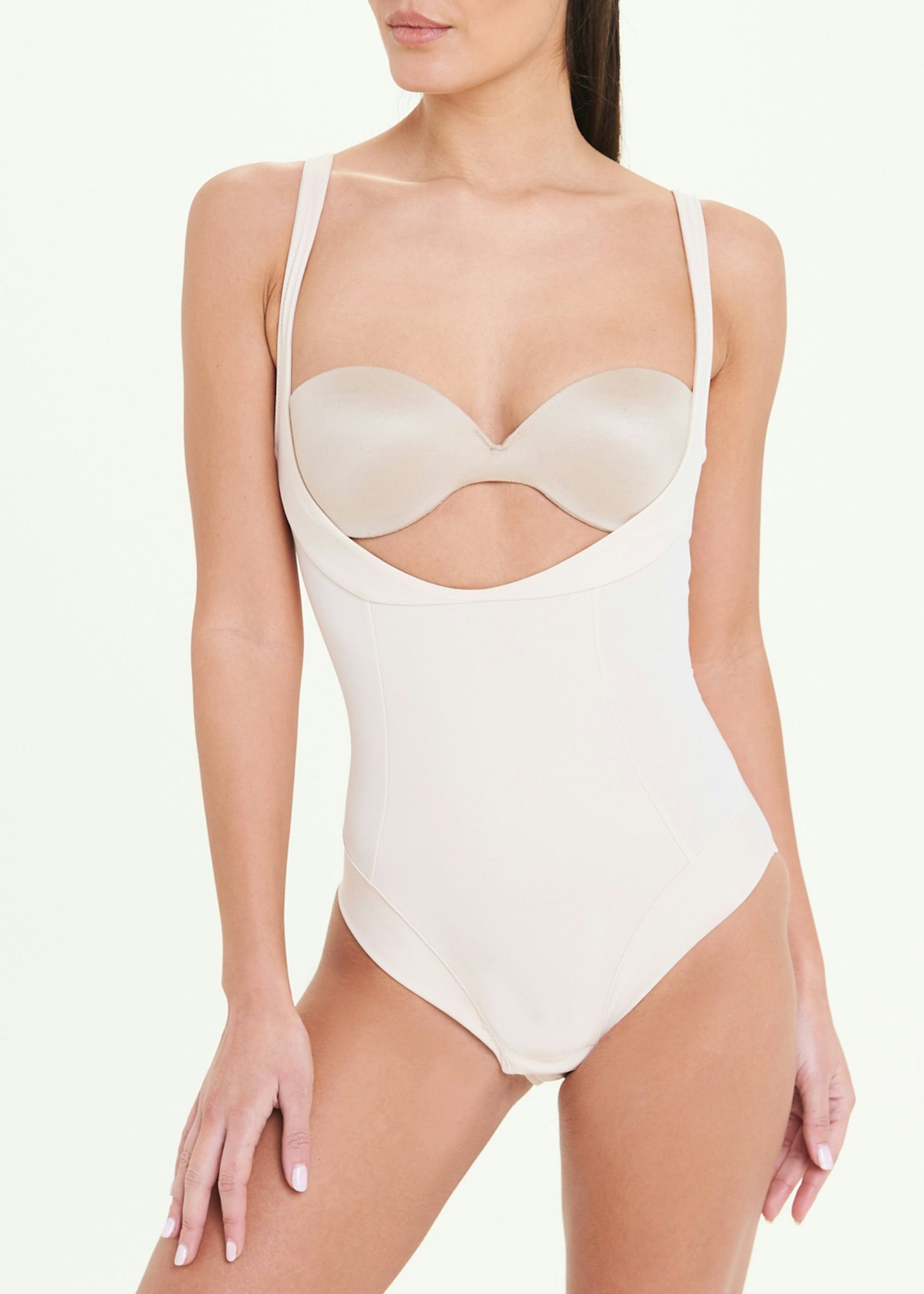 11 of 12
Matalan, Wear Your Own Bra Control Bodysuit, £14
71% Polyamide 29% Elastane. Made with shape-enhancing technology, it's designed to slim your waist, sculpt your hips and flatten your tummy. This nude bodysuit comes in a low scoop design so you can wear it over your favourite bra to ensure the perfect fit. It's finished with a popper gusset fastening for comfort and practicality.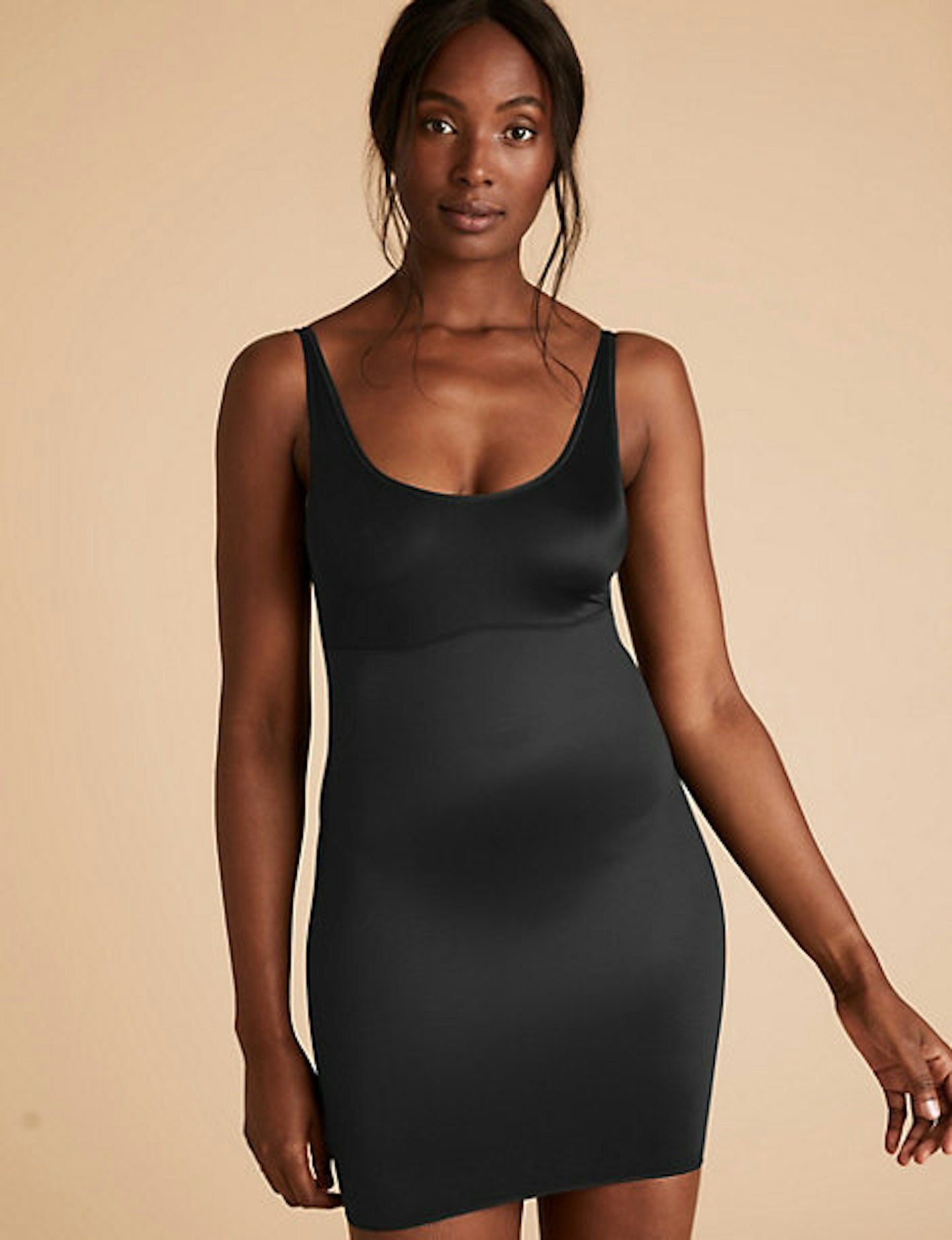 12 of 12
M&S, Medium Control Secret Slimming™ Full Slip, £29.50
63% polyamide, 37% elastane. Secret Slimming™ technology, this ladies' full slip is the ultimate in lightweight supportive shapewear. A regular fit that finishes just above the knee with non-wired support, it helps create a streamlined look for your favourite outfits by sculpting and shaping your tummy, waist and hips, all while remaining completely invisible with no VPL.