Whether you're a bride-to-be, a wedding guest or simply looking for a solution to wearing a backless dress, top or jumpsuit - no matter the occasion, it can feel like a real challenge to find an alternative to going bra-less. There are so many of the best backless bra options on the market it can feel rather bamboo(b)zling. Which ones actually last all day or night? Will they support your bust? And is there such a thing as a comfortable stick-on bra?
A great backless bra should help you feel supported, be virtually invisible and definitely not leave you in a sticky situation as the night goes on. With brands such as Wonderbra, M&S and more all offering options for us to peruse, there's no shortage of great backless options.
The best last minute Black Friday deals on backless bras:
Though Black Friday is over, you can still shop the last minute deals on backless bras. Take a look at them below, or keep scrolling to look at our best of list.
Shop the best deals on backless bras on: Ann Summers, ASOS
15% off: Wonderbra Multiway Push Up Bra, WAS £39, NOW £33.15
With that said, we've done our due diligence to find all the very best bust-inclusive options available to buy right now across the best shapewear brands and shops that stock them up. With tried-and-tested reviews from consumers who have got their hands on these products, you'll be sure to be able to find the best choice for you. Here's our round-up of the best backless bra solutions below.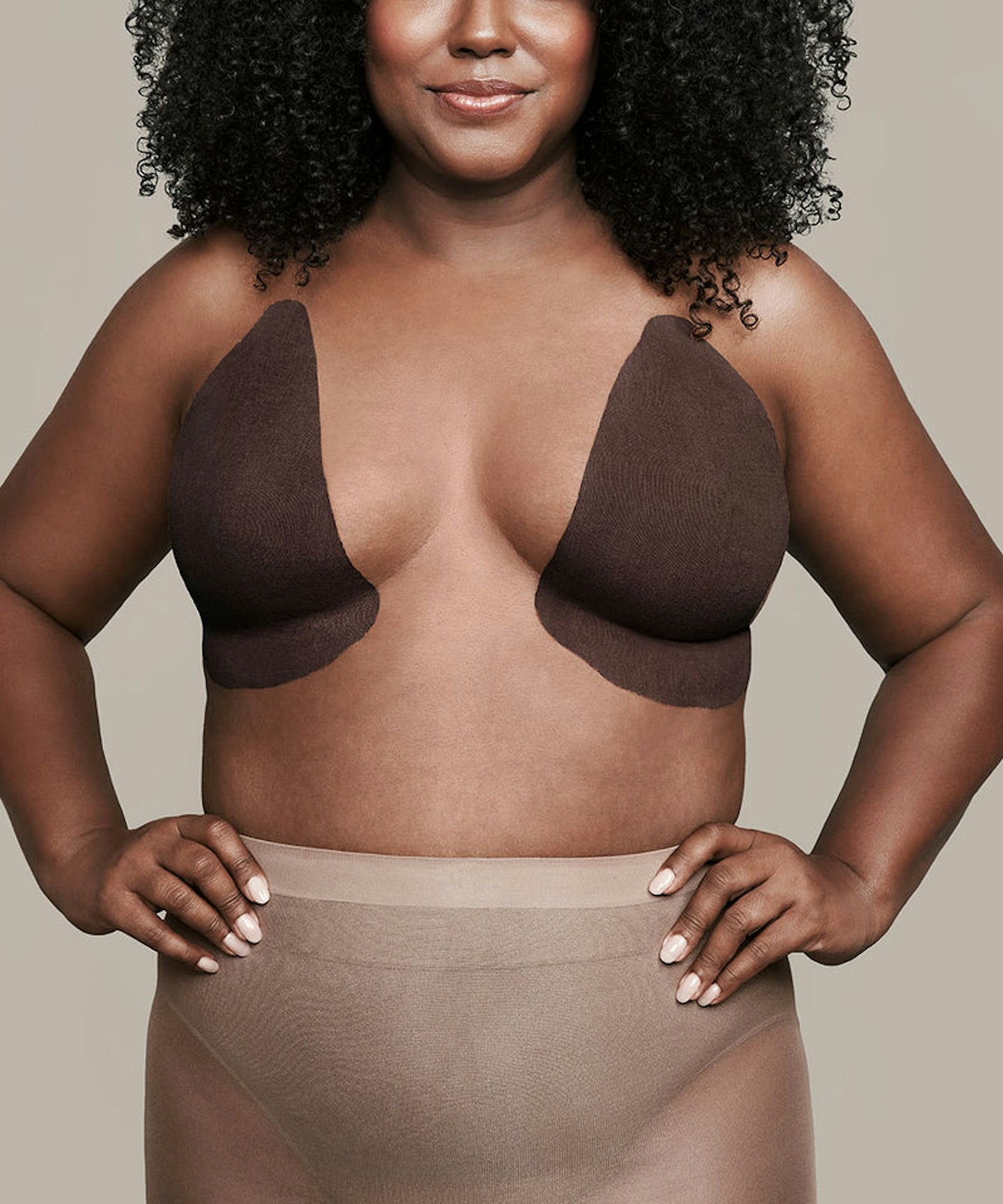 The best backless bras at a glance:
In a rush? Here are our top backless bra choices to shop right now, or keep scrolling for the full list.
Editor's Choice: Wonderbra, Ultimate Backless Bra, £49 on John Lewis
Best multiway backless bra: M&S Collection, 100 Ways to Wear Multiway Bra, £22.50 on M&S
Best adhesive backless bra: Ann Summers Stick On Backless And Strapless Bra, £15 on Ann Summers
SHOP: The Best Backless Bra Solutions
Best overall backless bra
john lewis
Description
Thanks to Wonderbra's patented hand-shape technology, this bra will give you the support you need
Best multiway backless bra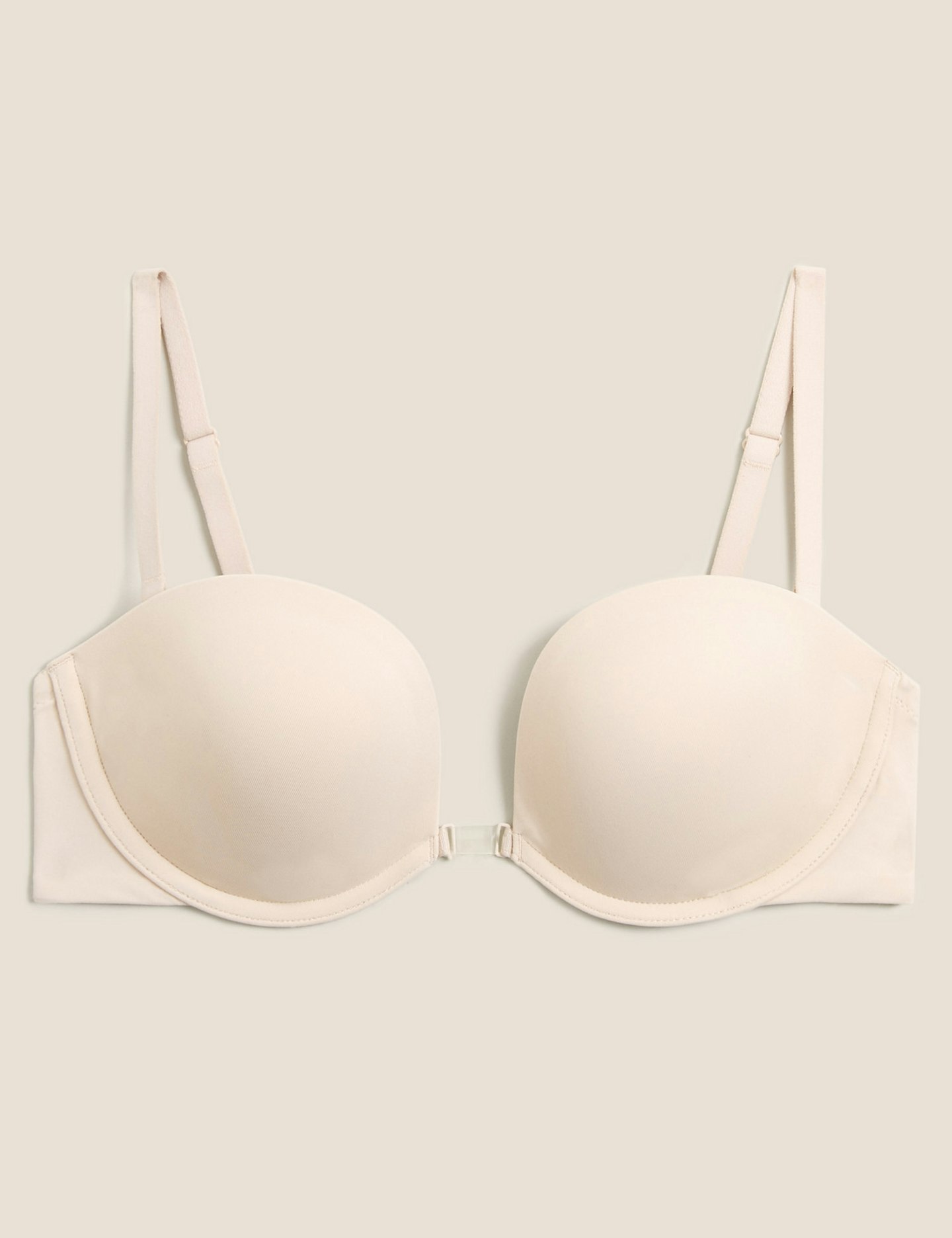 Marks and Spencers
Description
This innovative multi-way bra can be worn with practically any outfit thanks to its versatile
Best adhesive backless bra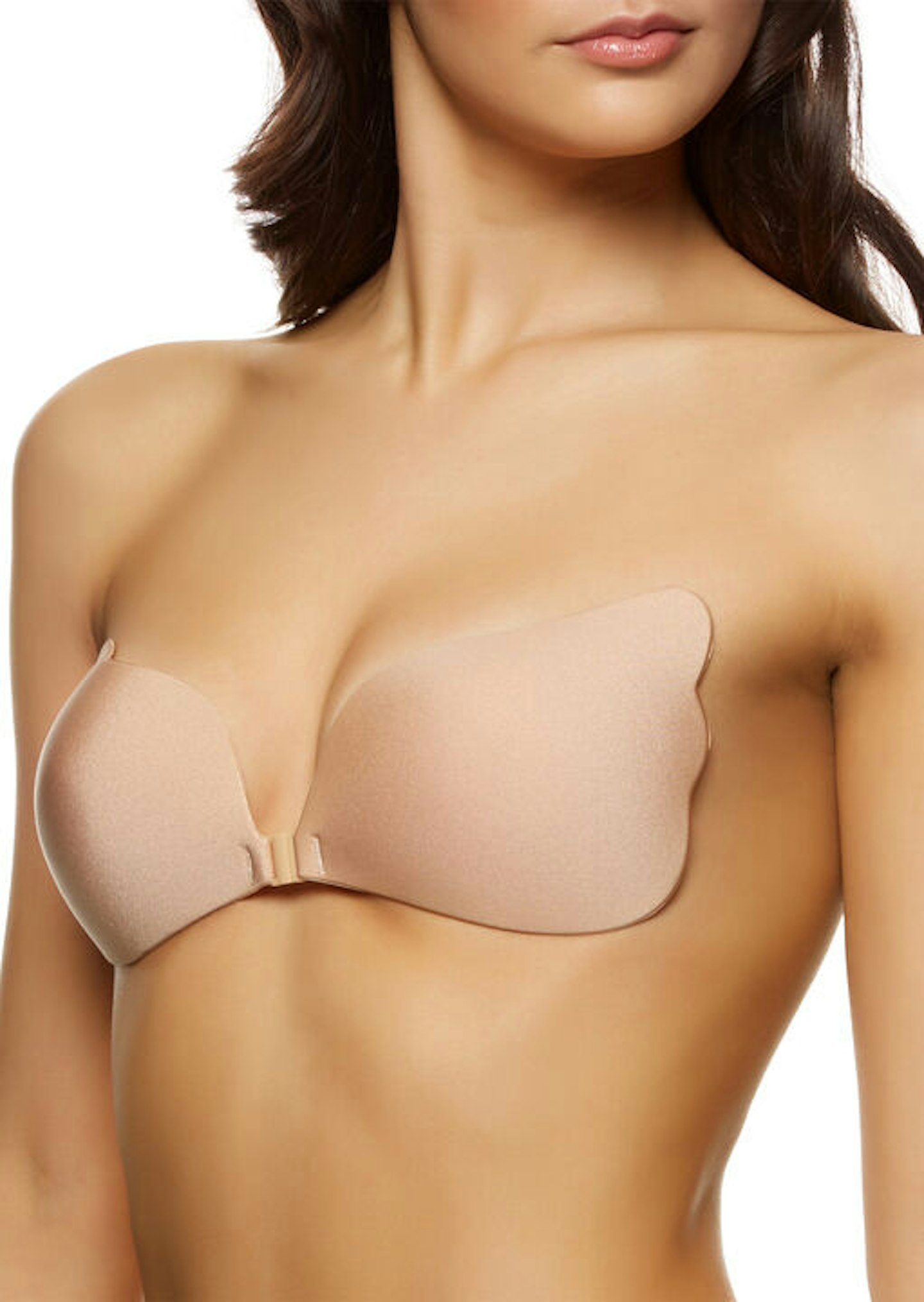 ann summers
Description
An underwear saviour for complex or backless clothes, this strapless bra is rendered with adhesive
Best push-up backless bra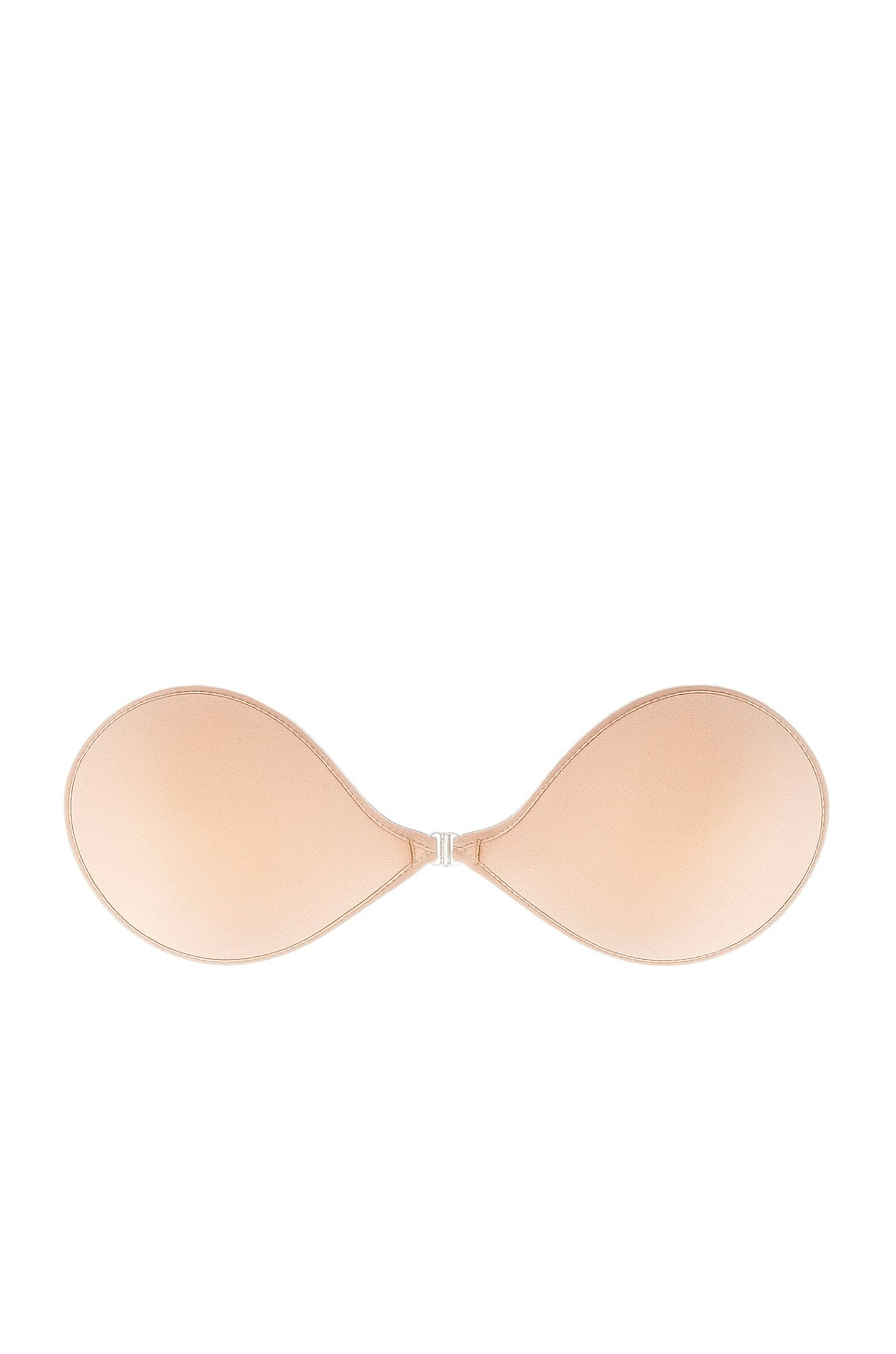 revolve
Description
The unique PSA adhesive, once washed, regenerates its stickiness and offers its wearer more than
Best backless bra for big boobs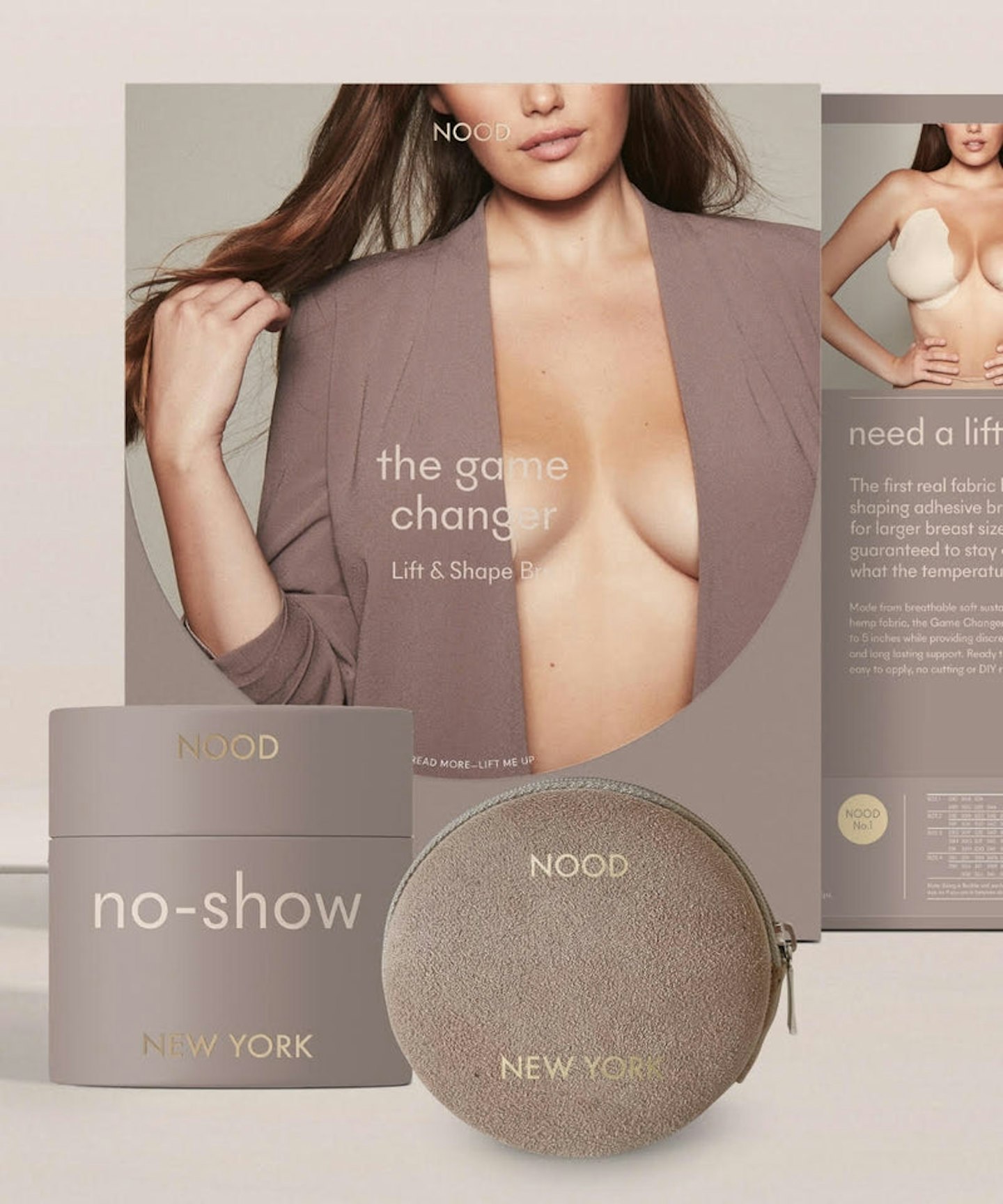 nood
Description
PSA: if you think sticky bras aren't for bigger busts, enter Nood. Launched in 2012, it
Best Amazon backless bra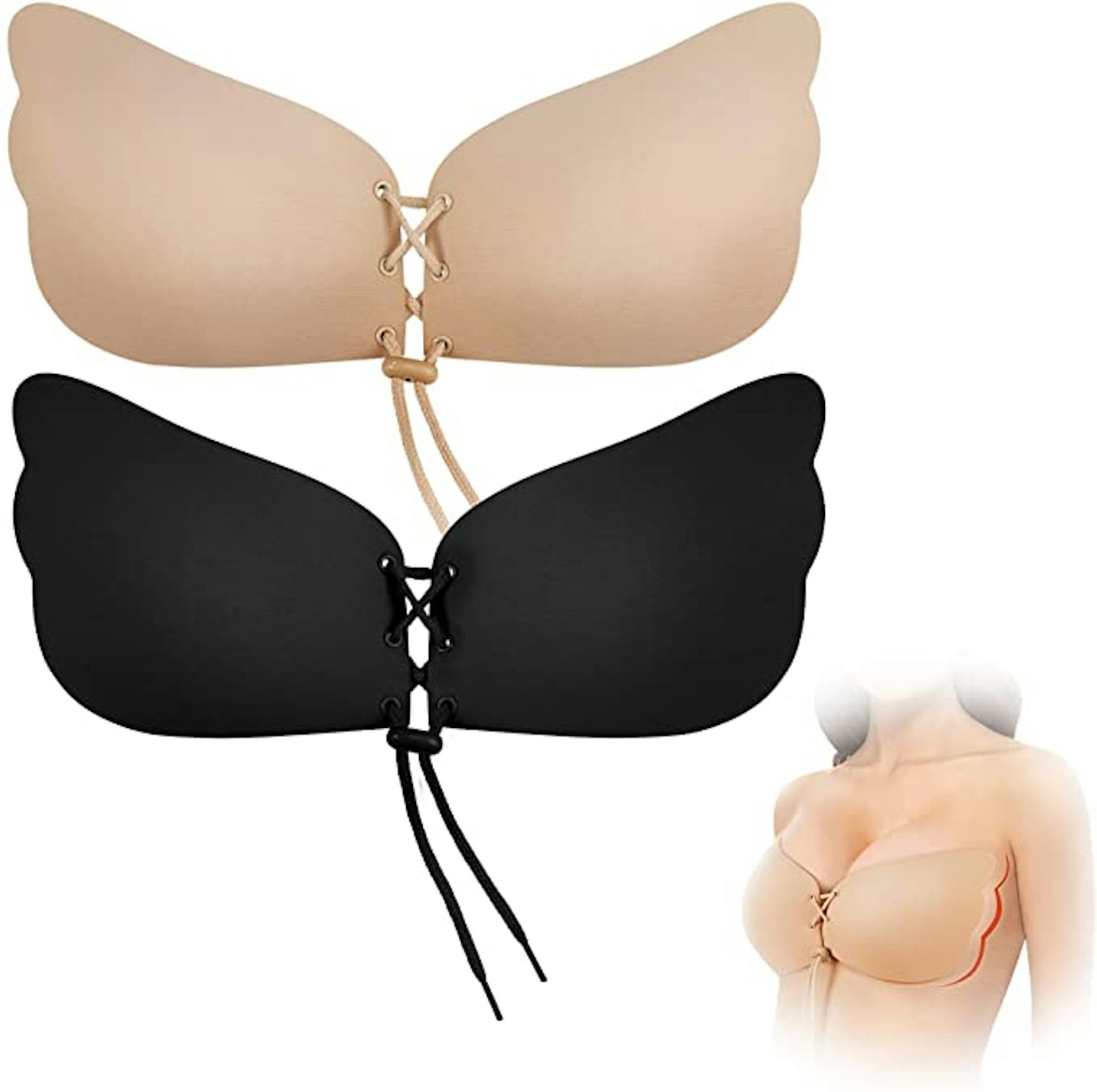 amazon
Description
An Amazon best-seller, these lace-up front adhesive bras allow you to pull the strings to your
Best lace backless bra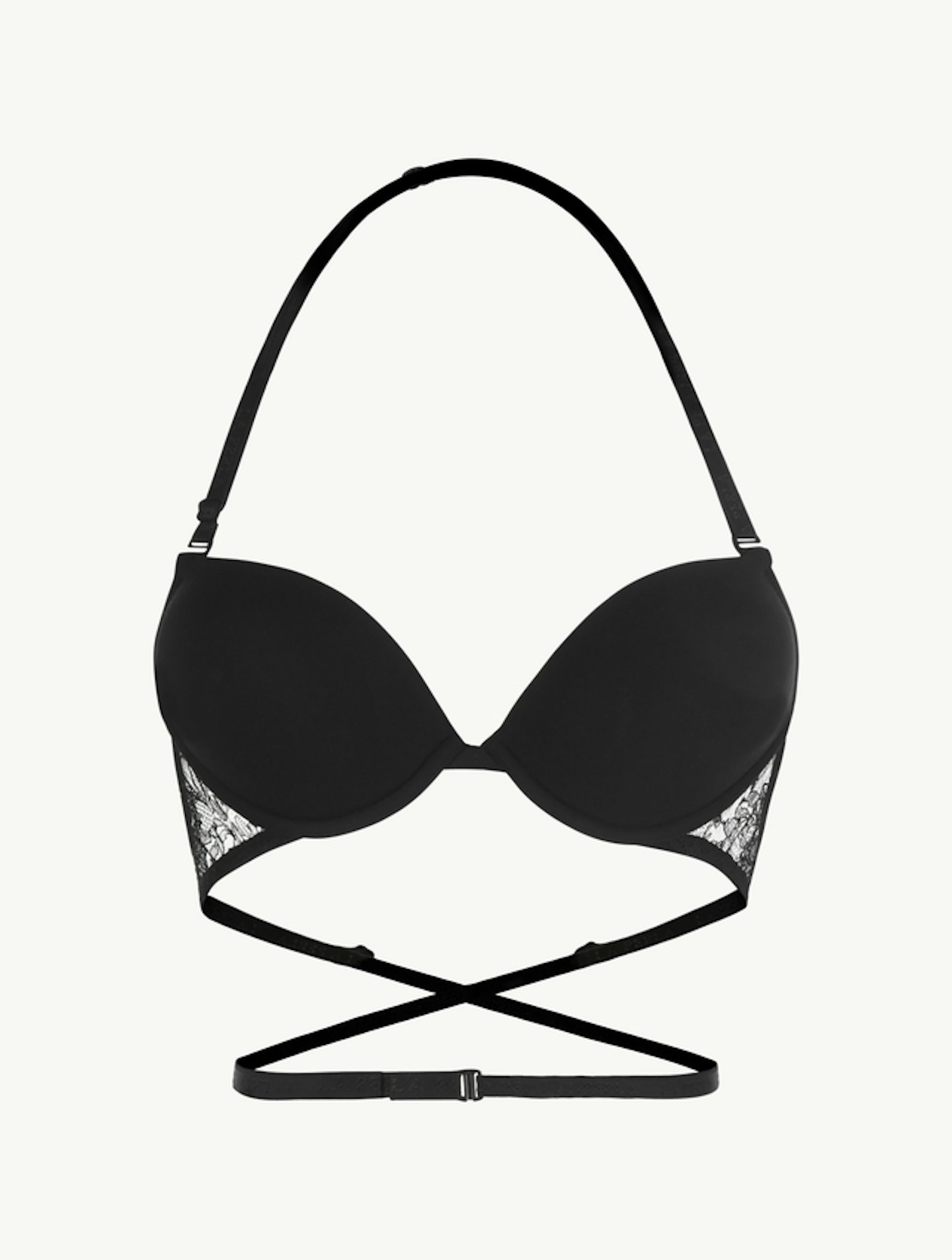 la perla
Description
Reinvent your look with underwear that can be personalised for any occasion, thanks to moveable
Best lifting backless bra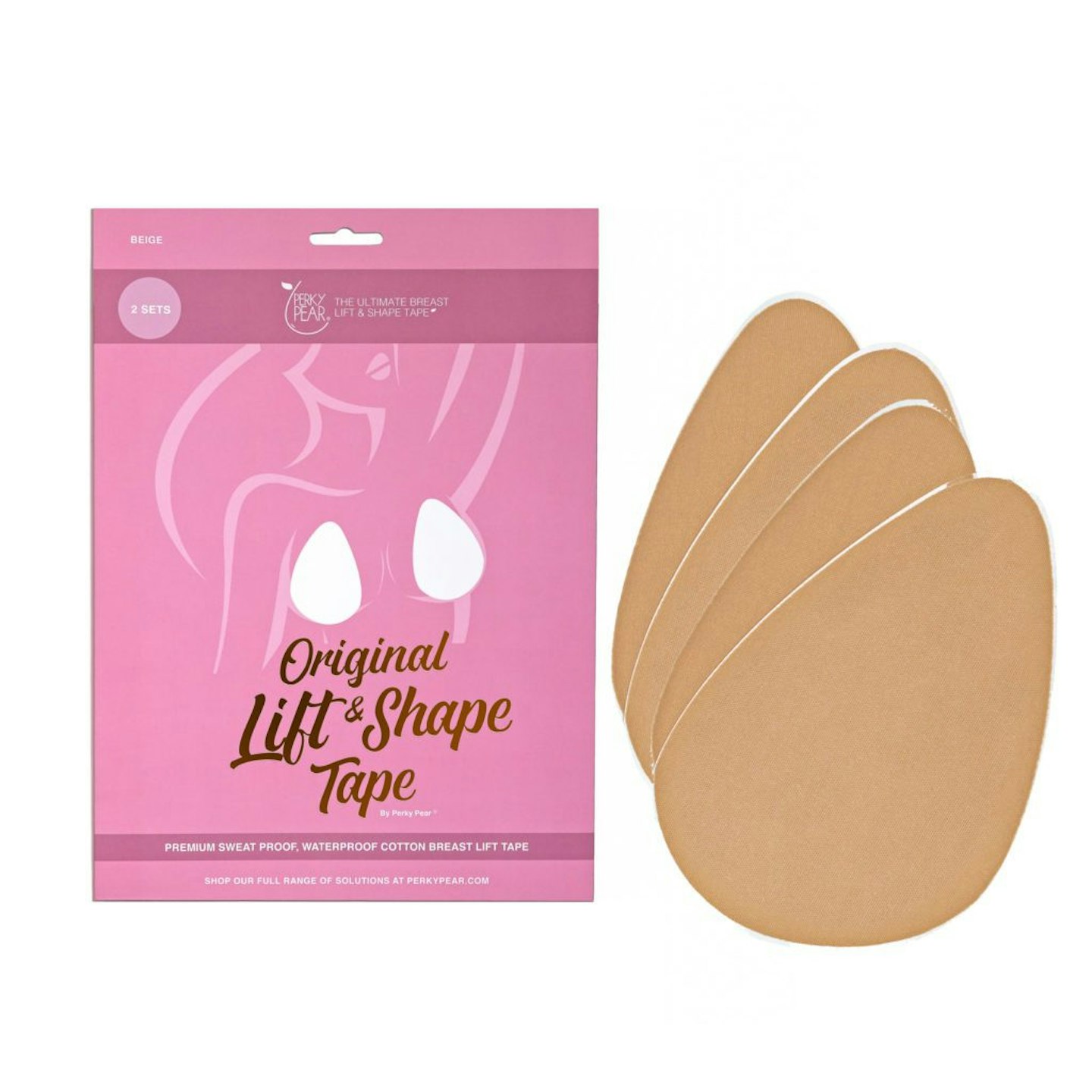 plt
Description
From an A-cup all the way to a G-cup, Perky Pear's original lift and shape tape is a must-have.
Best tape backless bra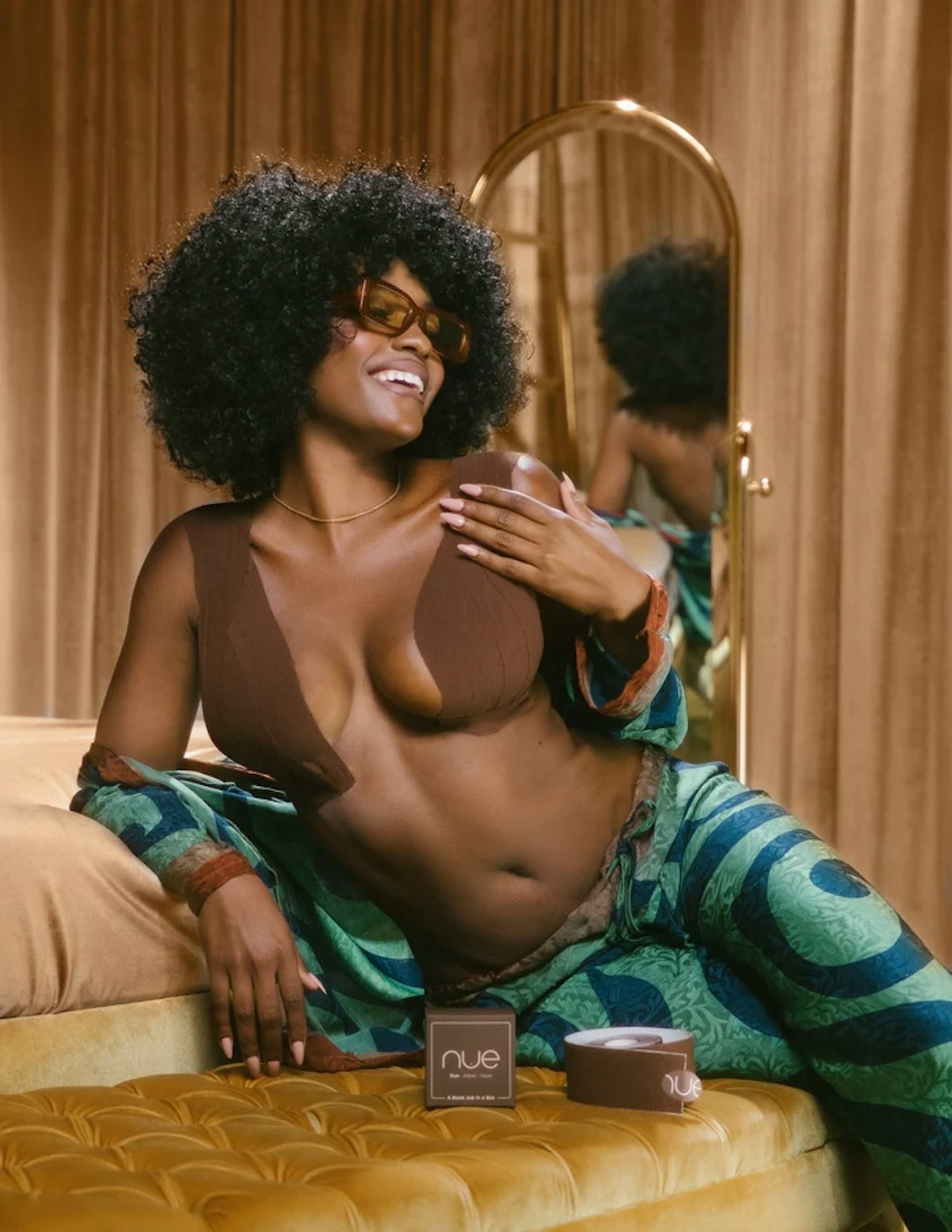 nue
Description
Looking for breast tape to match your skin tone? Make sure to check out NUE's range of shades.
Best backless bra tape removal oil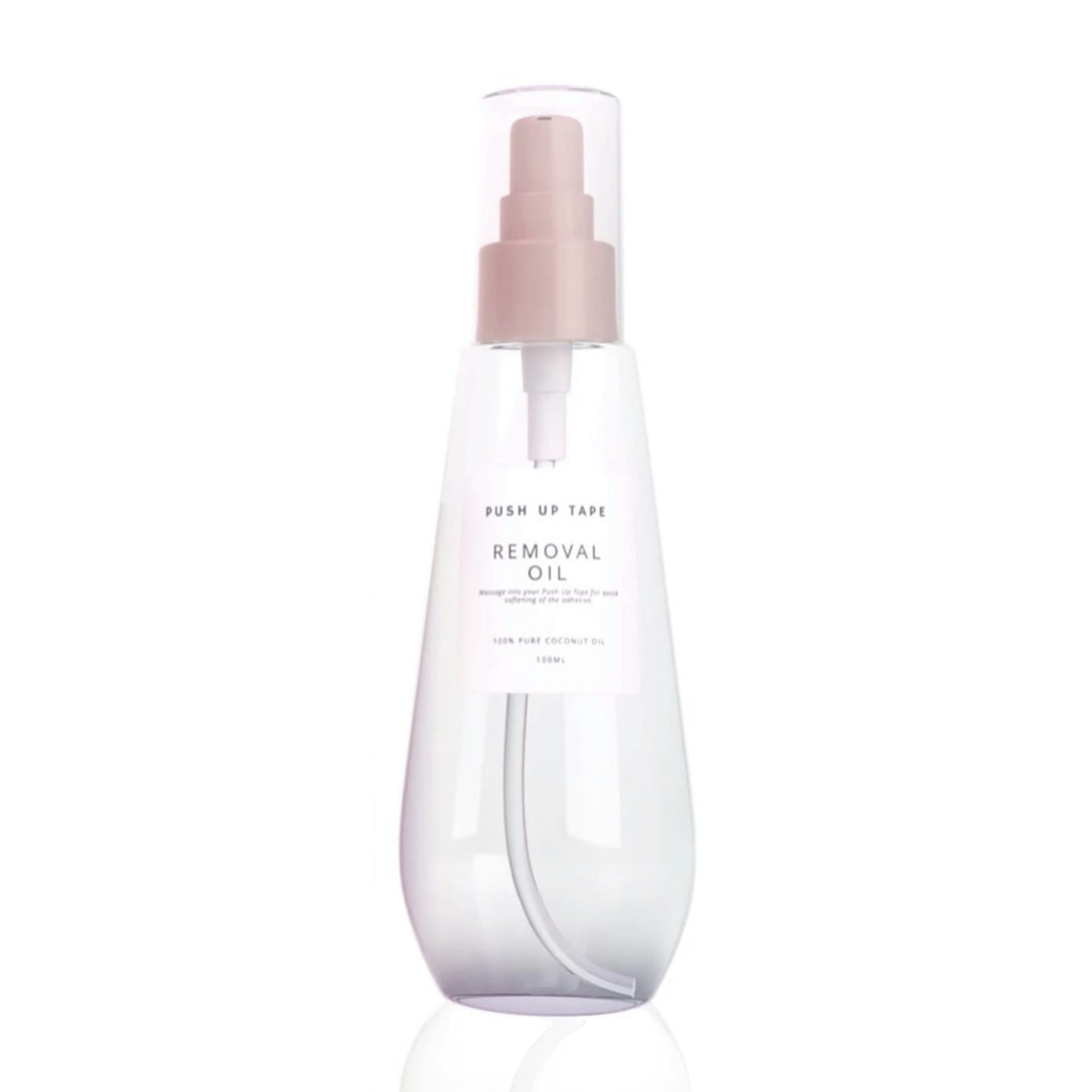 push up tape
Description
Sometimes when you're wearing adhesive underwear, it leaves your skin feeling pretty sticky, so
What backless bra should I buy?
Backless bras come in many different styles and forms - just like we do. From backless multi-way bras to stick-on adhesive cups, finding the right bra for you can feel like a marathon. When it comes to backless bras and stick-on bras you want to make sure you have the right size (if there even are any options) and that it fits well underneath what dress or top you may be wearing.
How does a backless bra stay in place without a back band?
Backless bras typically have some form of adhesive property or alternative tie to stay in place - think low-back clips, stick-on bras and more. They come with adhesive wings or cups that adhere to the sides of the breasts and the skin, providing support and lift without the need for a back band. If you're worried about how they'll peel off, generally the adhesive is skin-friendly and designed to be easily removed without causing discomfort.
Can all breast sizes wear backless bras?
Backless bras are available in various sizes, so they can be suitable for different breast sizes. But, because backless bras have less support, it's true may work better for smaller to medium-sized breasts, while others might offer better support for larger breasts. It's essential to check the sizing and specifications of the backless bra before purchasing it to ensure a proper fit. If you're looking for a backless bra that supports a bigger bust, try out the Nood Starter Lift Kit - it's made for those with bigger boobs.