The world of bras is a complex and can, at times, be nightmarish. How to find the right bra opens up a whole new set of questions. Do you want strapless, is it a half cup or full cup situation? Padding? Underwire? Back size? It's a lot to think about and can be a real minefield.
If you choose to wear a bra, it's not just about what design you're after, but also, how it works for your body. How it supports your chest helping to combat back pain, shoulder strain and, ultimately, keep those boobies in place.
To ease the pain of trying to find the right bra for you, we've edited down the best bras out there, for whatever your needs may be, ready for you to shop now...
Strapless Bras
Finding the right strapless bra (that is actually wearable and mildly comfortable) is no mean feat. Look for a wide back-band for maximum support without slipping down and avoiding any painful digging in. Removable straps can also be a bonus as you are technically getting two bras in one, result!
SHOP: The Best Strapless Bras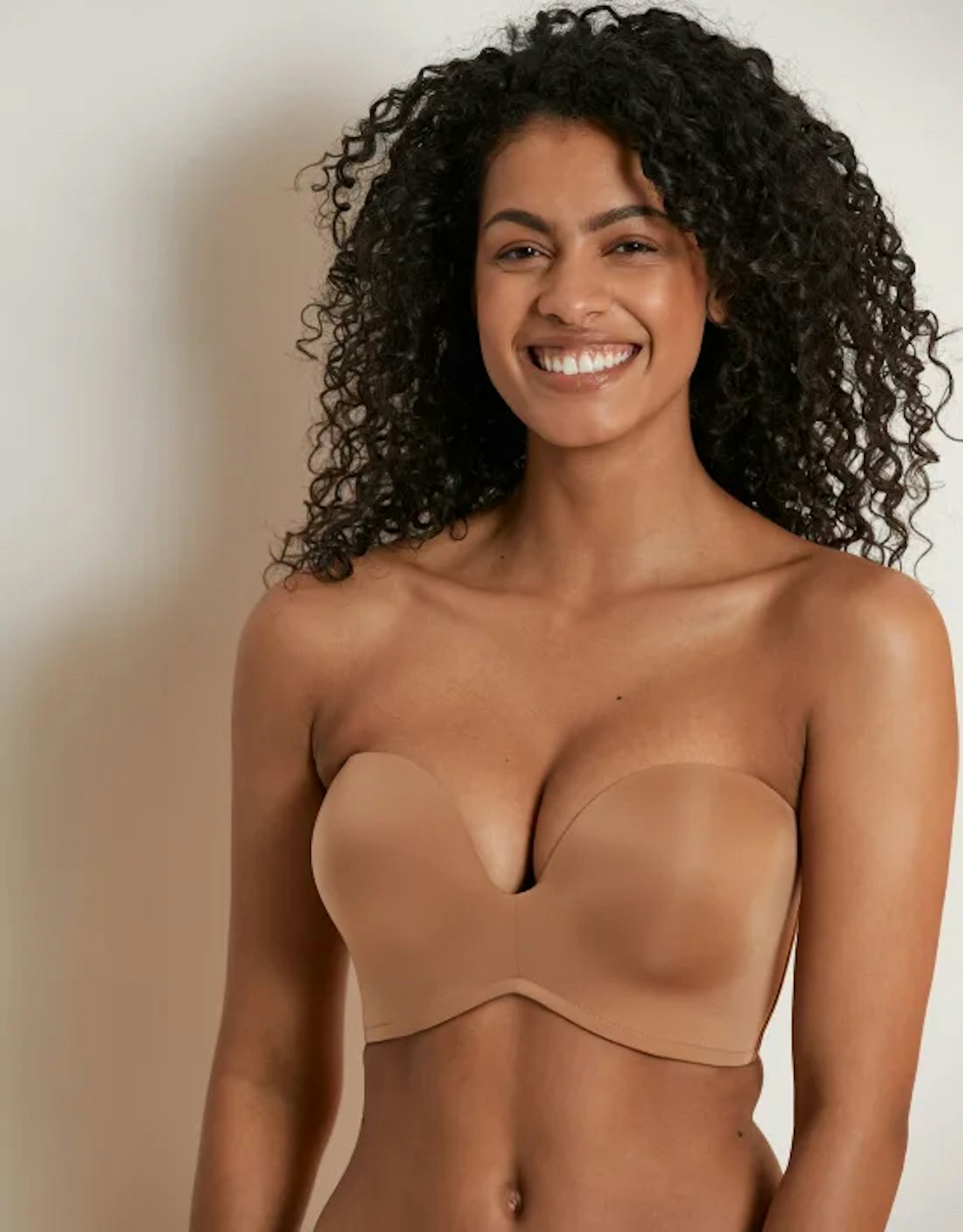 1 of 4
Wonderbra at Bravissimo, Ultimate Strapless Bra, £42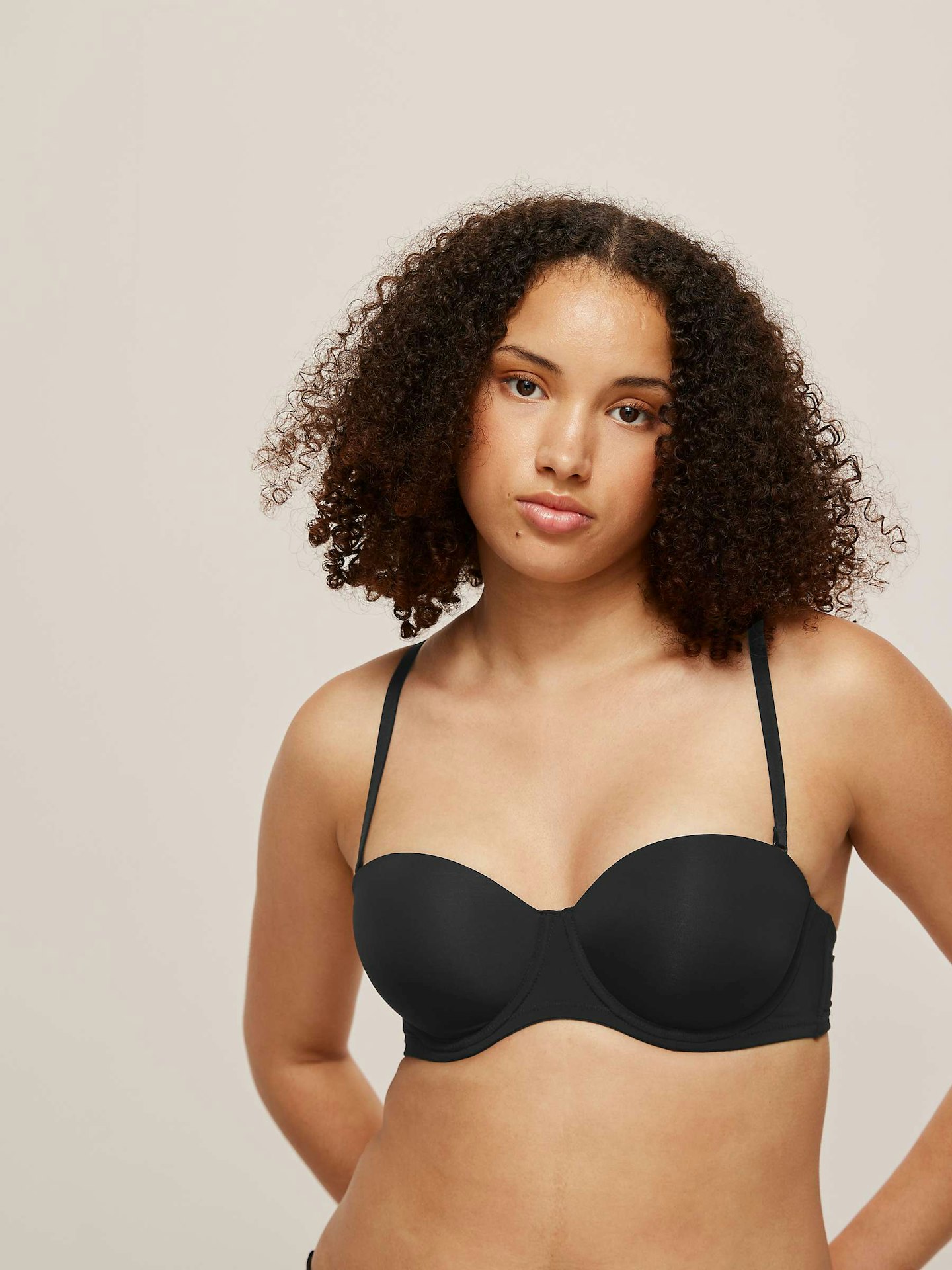 2 of 4
John Lewis & Partners, Jessica Multiway Bra Sizes D-F, £20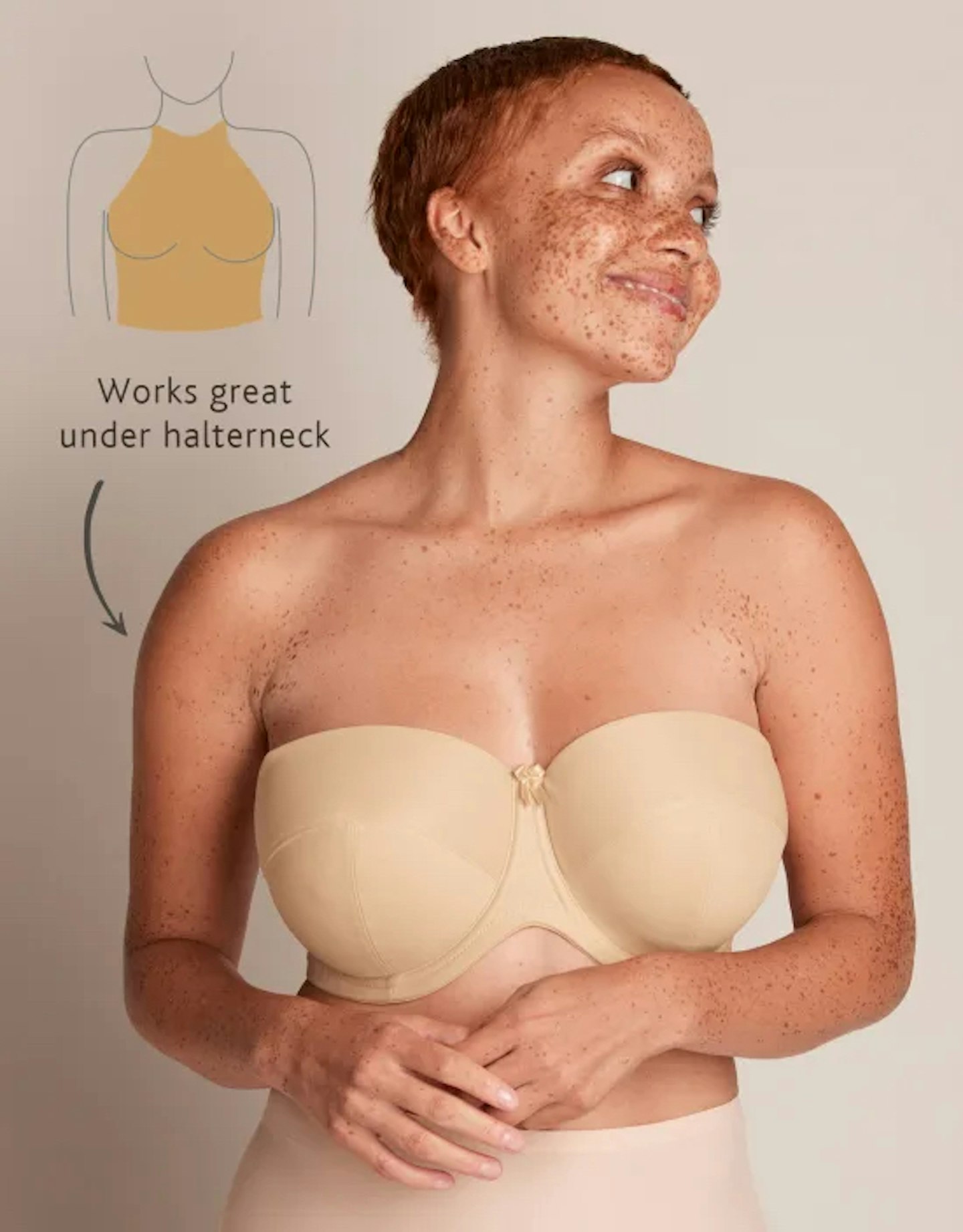 3 of 4
Panache at Bravissimo, Evie Strapless Bra Sizes D-H, £32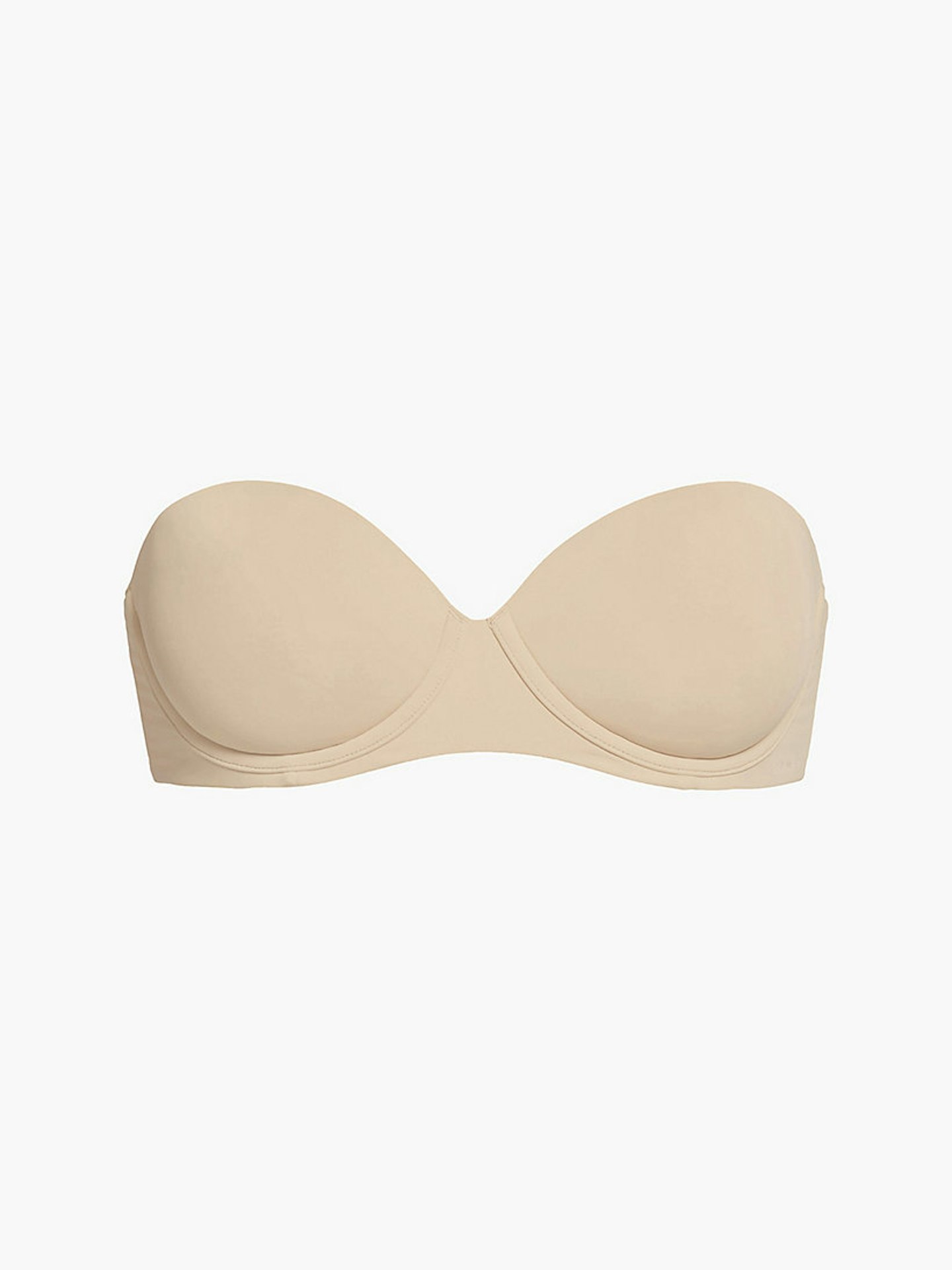 4 of 4
Calvin Klein, Strapless Bra Sizes B-DD, £42
Bras For Big Boobs
It's all very well seeing a sea of dainty little triangle bras, all mesh and embroidery, but a proper fit is key - especially when you're blessed in the boob department. Lugging around two boulders all day requires serious support to help with back ache and shoulder strap indents. Luckily, there are plenty of amazing brands around now who are designing beautiful bras in plus sizes and large cup sizes so nobody is left out.
SHOP: The Best Plus Size Bras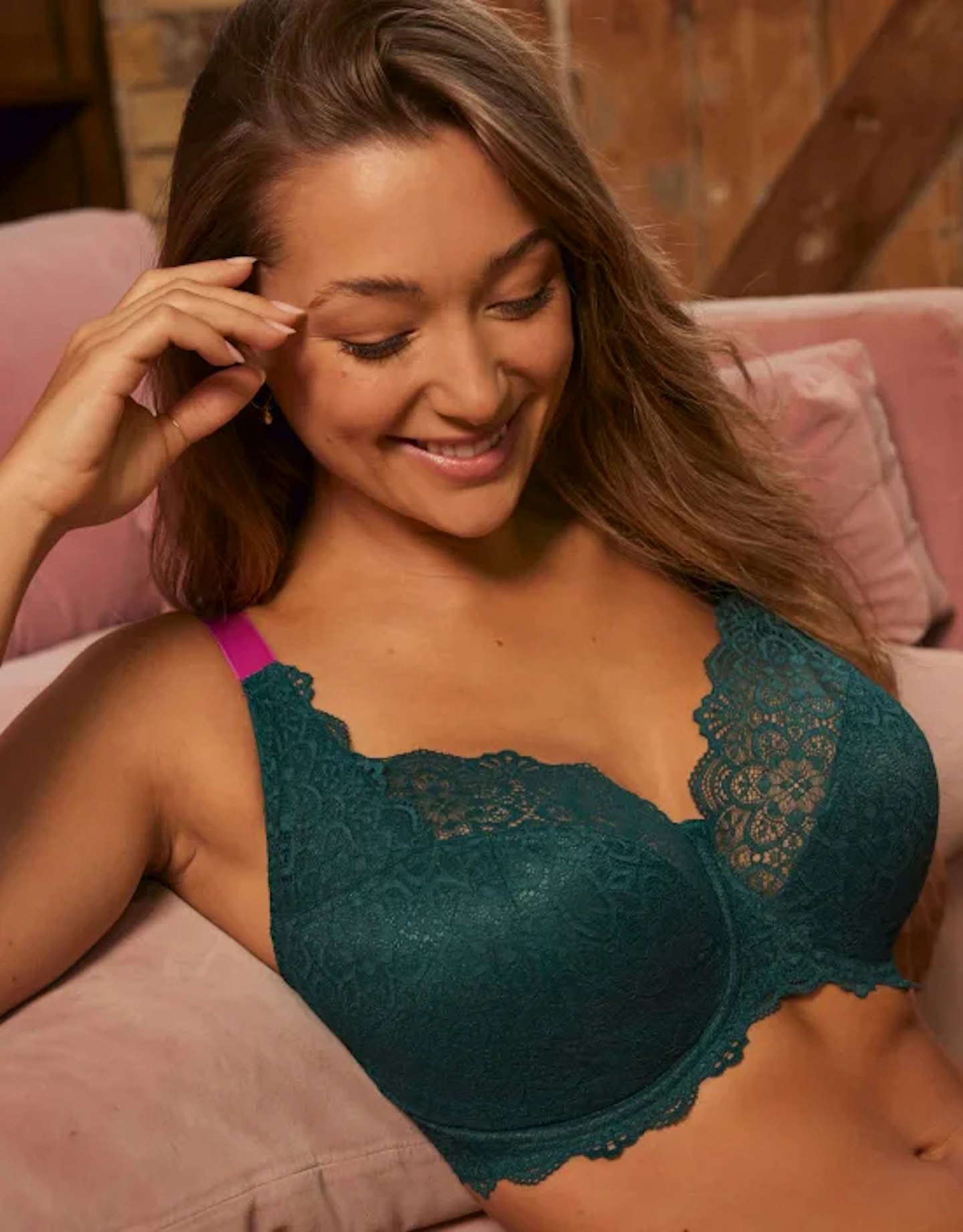 1 of 4
Bravissimo, Non Padded Millie Bra Sizes D-K, £36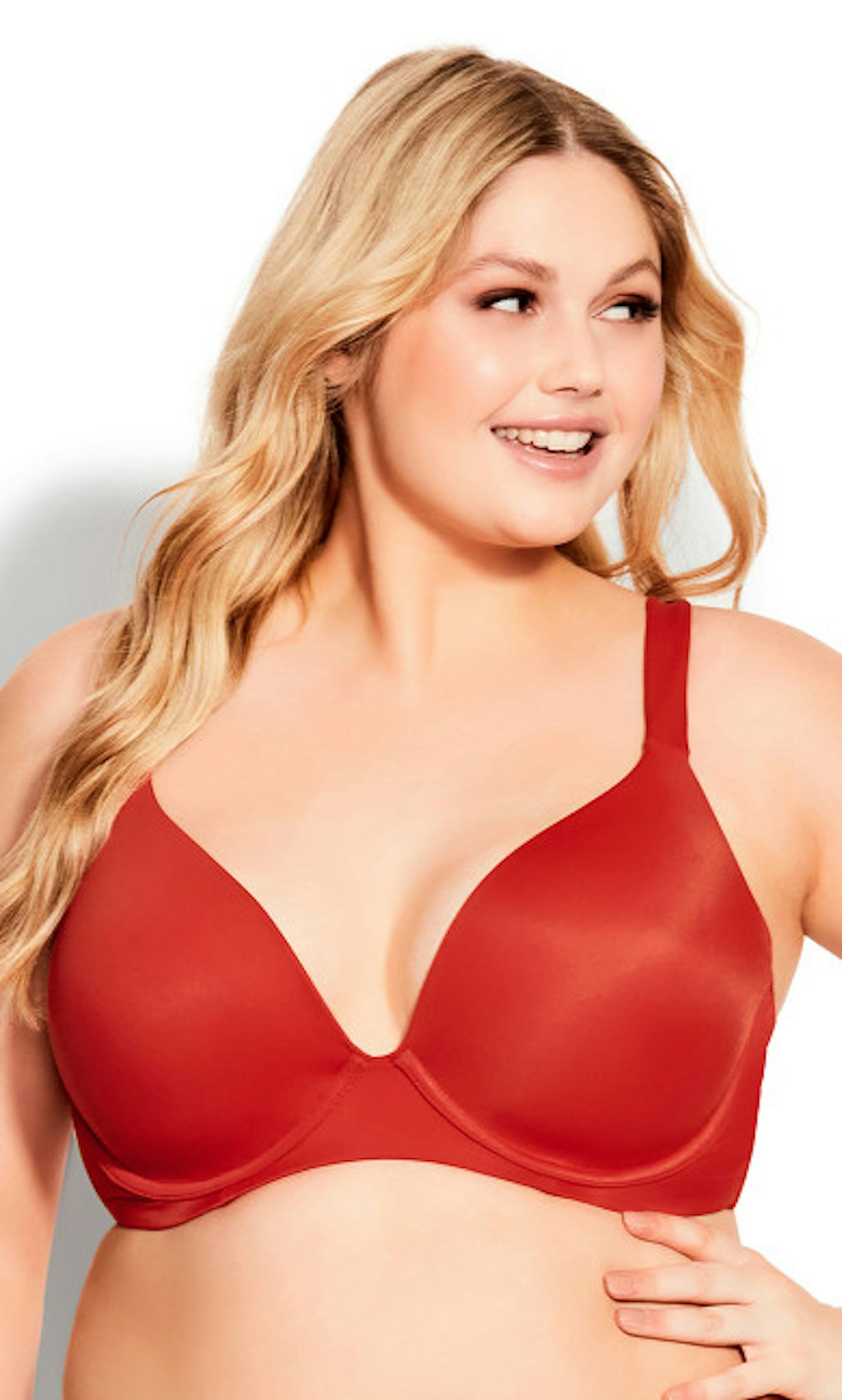 2 of 4
Evans, Plunge Bra In Red Sizes 40D - 50D, WAS £25 NOW £20
3 of 4
Molke, Hot Leopard Bra Sizes XS - 3XL, £39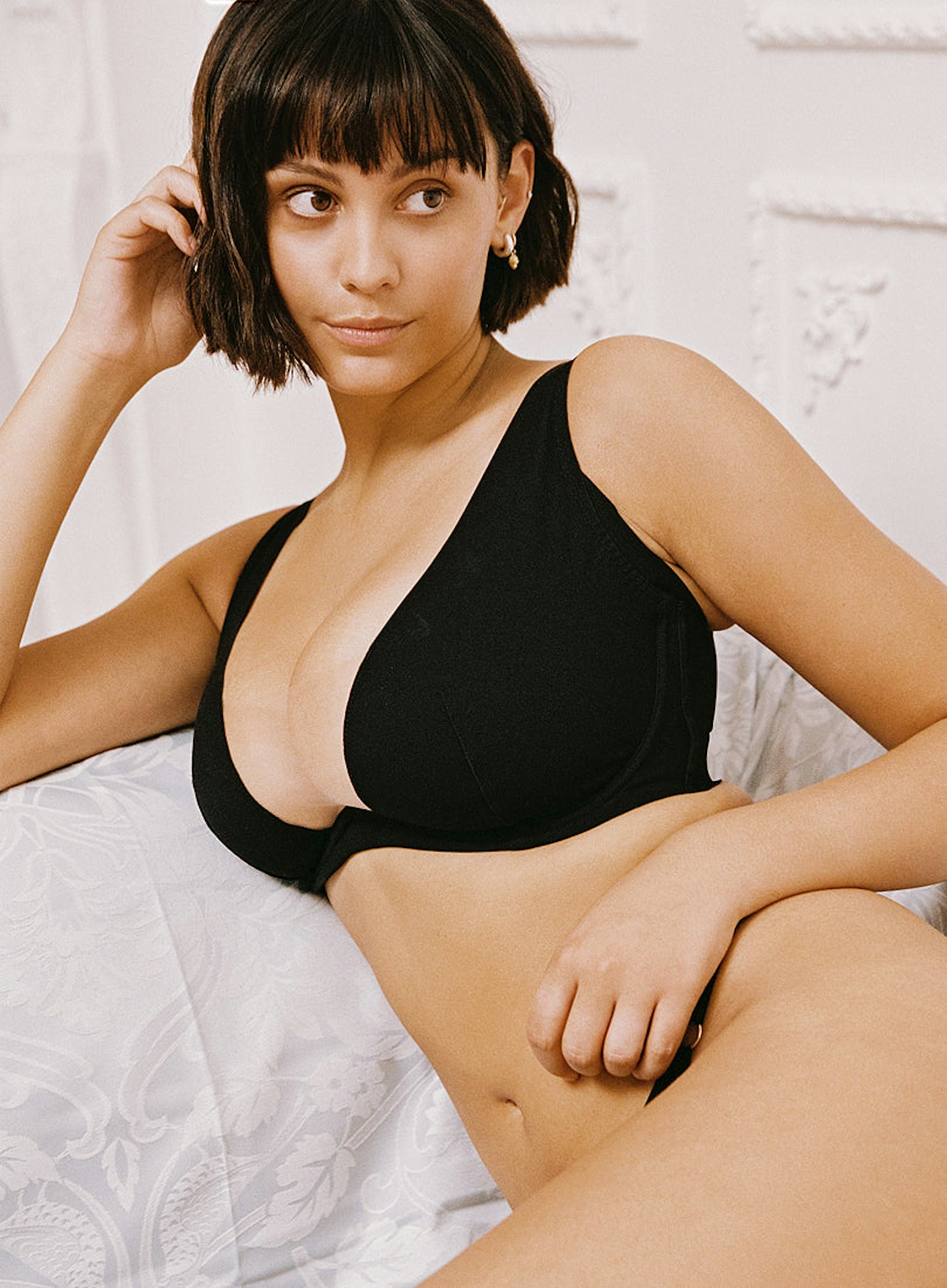 4 of 4
Myla, Black Wells Street Bra Sizes B-E, £95
T-Shirt Bras
If you're going to wear a bra underneath a t-shirt, it always helps to find a super smooth (and of course comfy) option that doesn't show through the fabric. Sure, embroidery and cute colours can look great, but peeping through your crisp plain white t-shirt doesn't really give the desired effect. Opt for something plain in wither mesh or moulded cups to give a smooth finish.
SHOP: The Beat T-Shirt Bras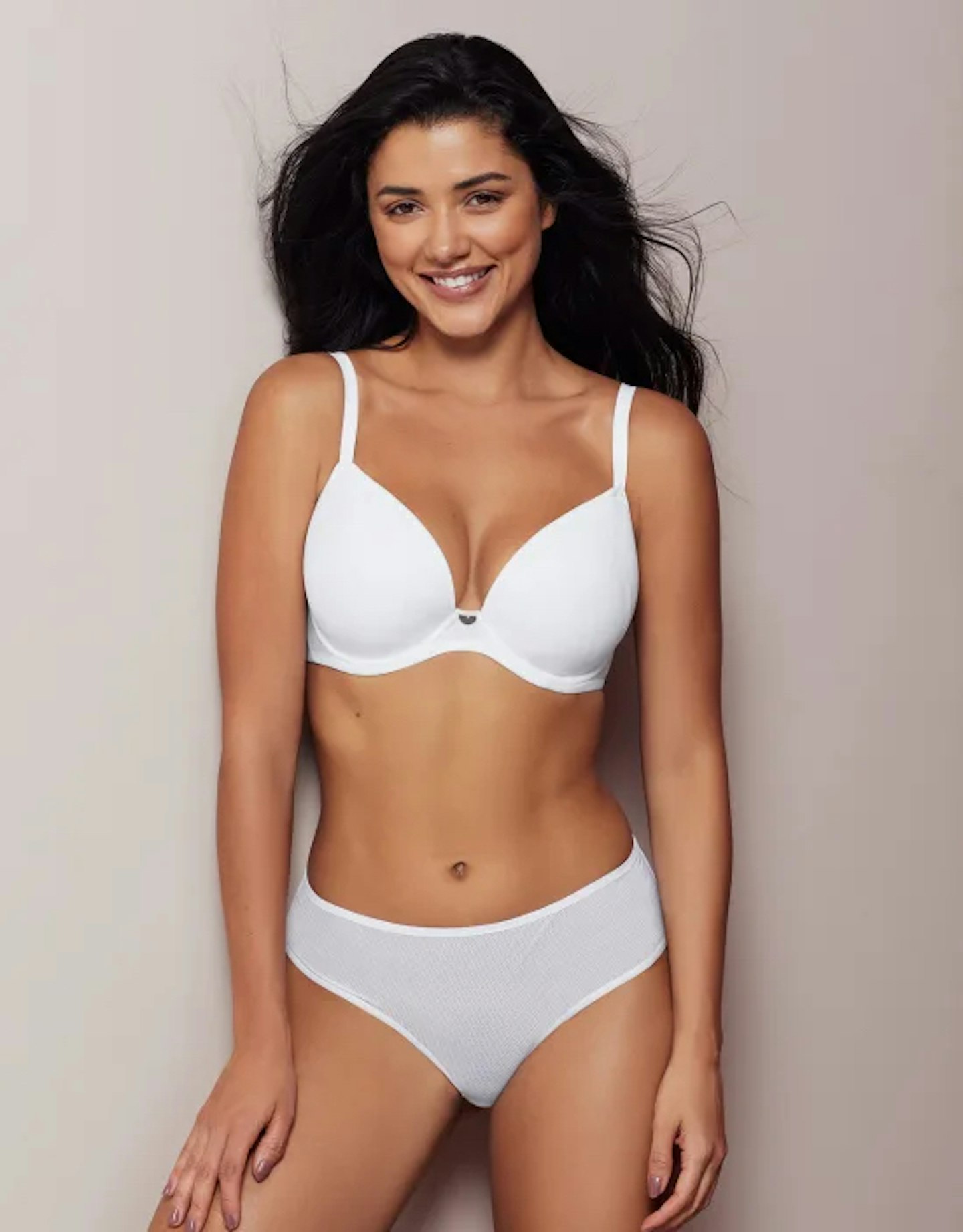 1 of 4
Bravissimo, Niya Everyday Bra, £34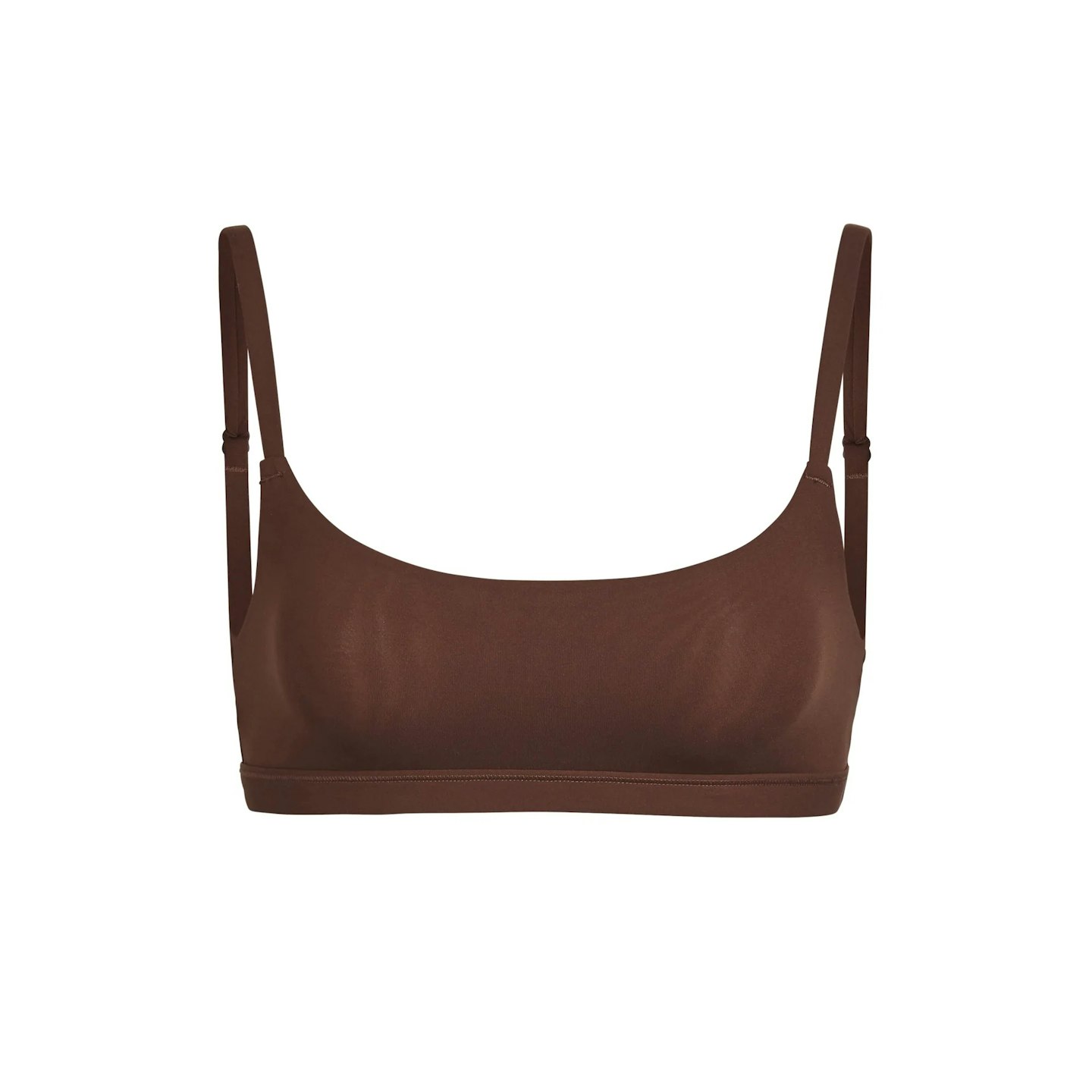 2 of 4
Skims, Fits Everybody Scoop Neck Bra Cocoa In Sizes 4XL - XXS, £32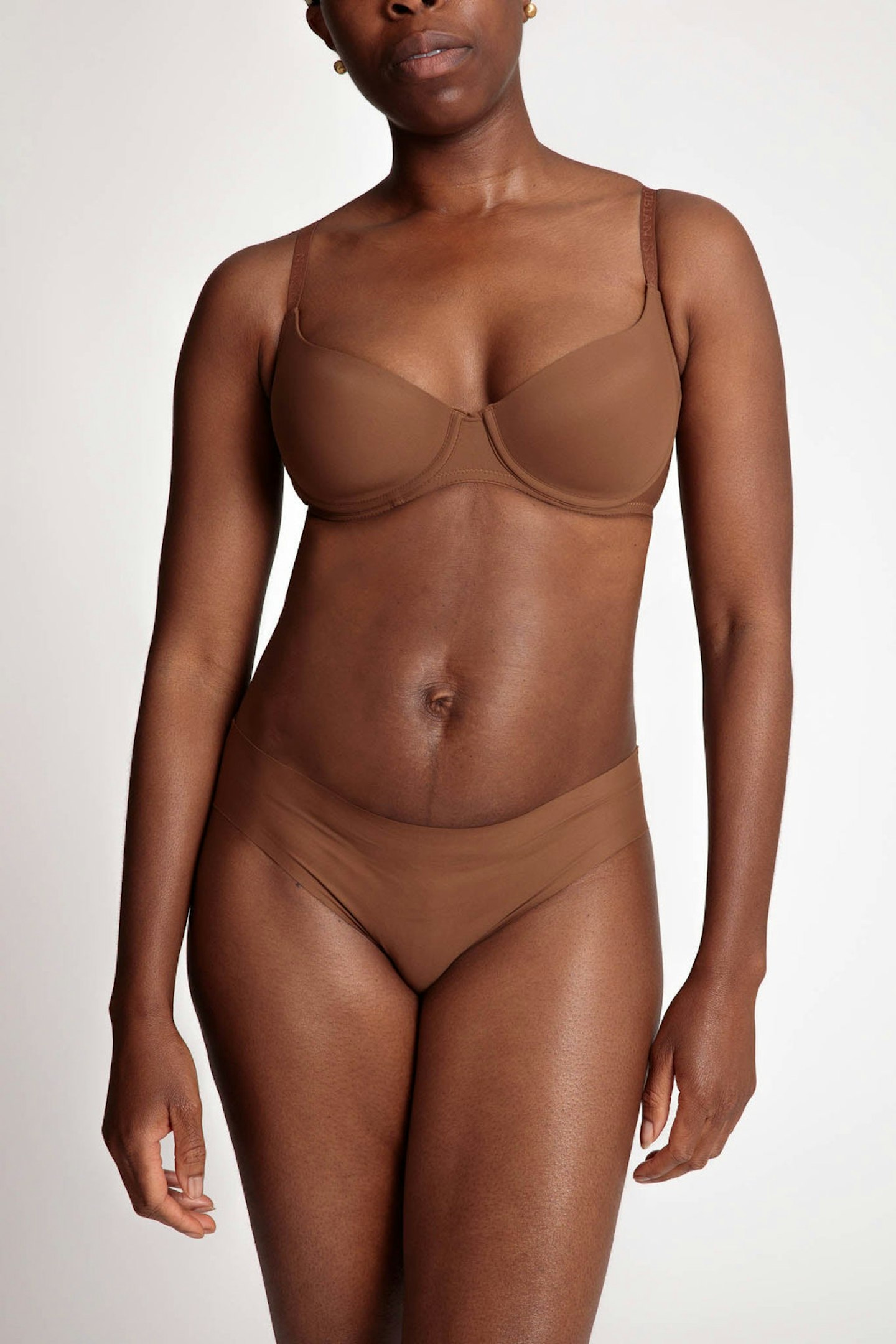 3 of 4
Nubien Skin, Naked T-Shirt Bra Cinnamon, £59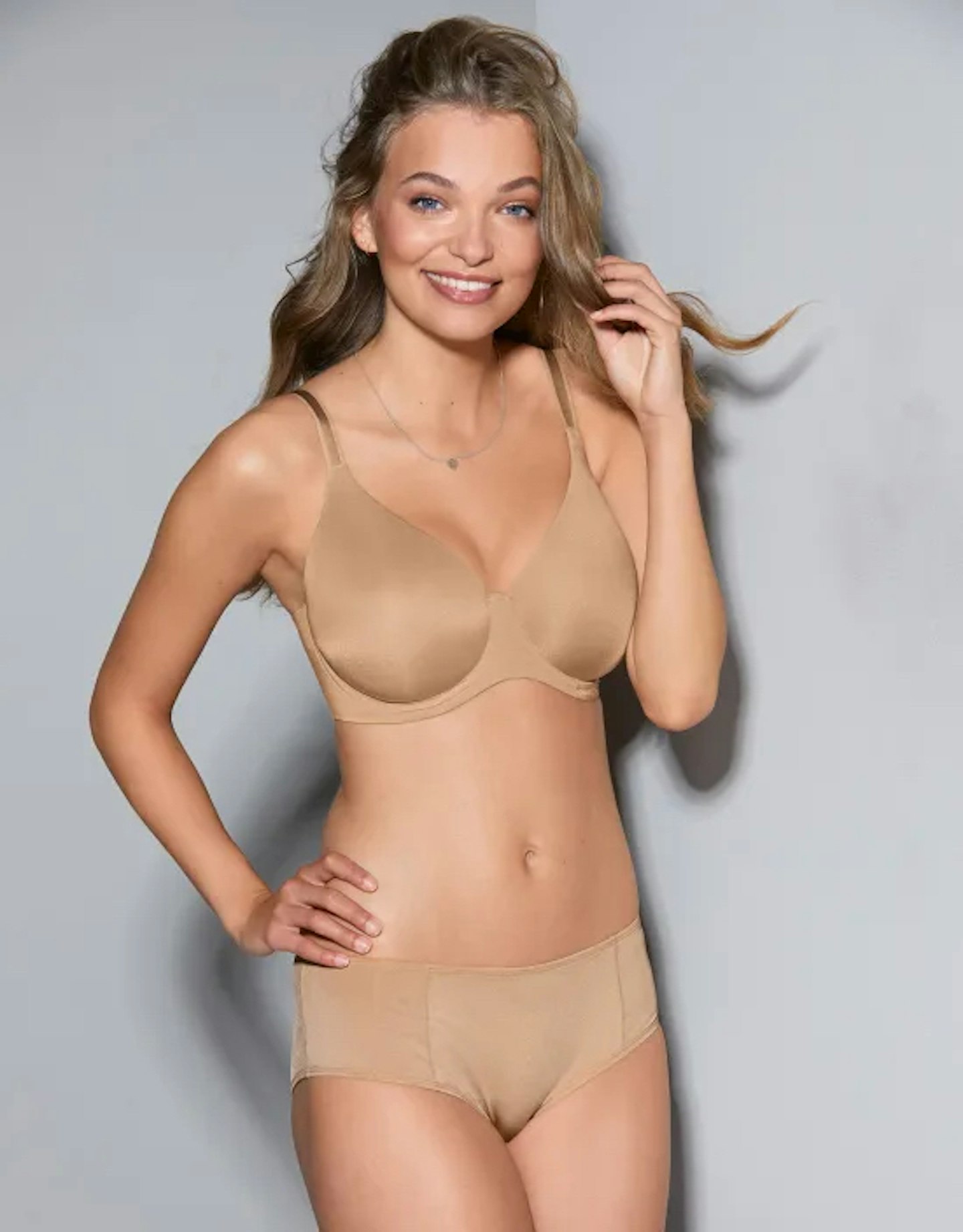 4 of 4
Bravissimo, Porcelain Non Padded Bra In Sizes D-H, £36
Bralettes
A bralette is the part crop-top part bra hybrid that can be worn as a lovely little crop top but also as a functional bra under clothes, whichever way takes your fancy. Some are just too good to hideaway, wear under a tailored jacket or oversized blazer to show off just a little, or, balance it out with super high-waisted trousers.
READ MORE: The Best Wireless Bras That Are Super Comfy, Yet Super Supportive
READ MORE: I've Found The Perfect Summer Dress, And It's Only £18