Autumn is practically on your door step. And with it comes the arrival of boot season - specifically knee-high boots, the smartest member of the boot family. Now that you're about it get into the swing of autumn/winter dressing, it's worth noting that not only are they polished, but they also make just about every outfit better sans fuss.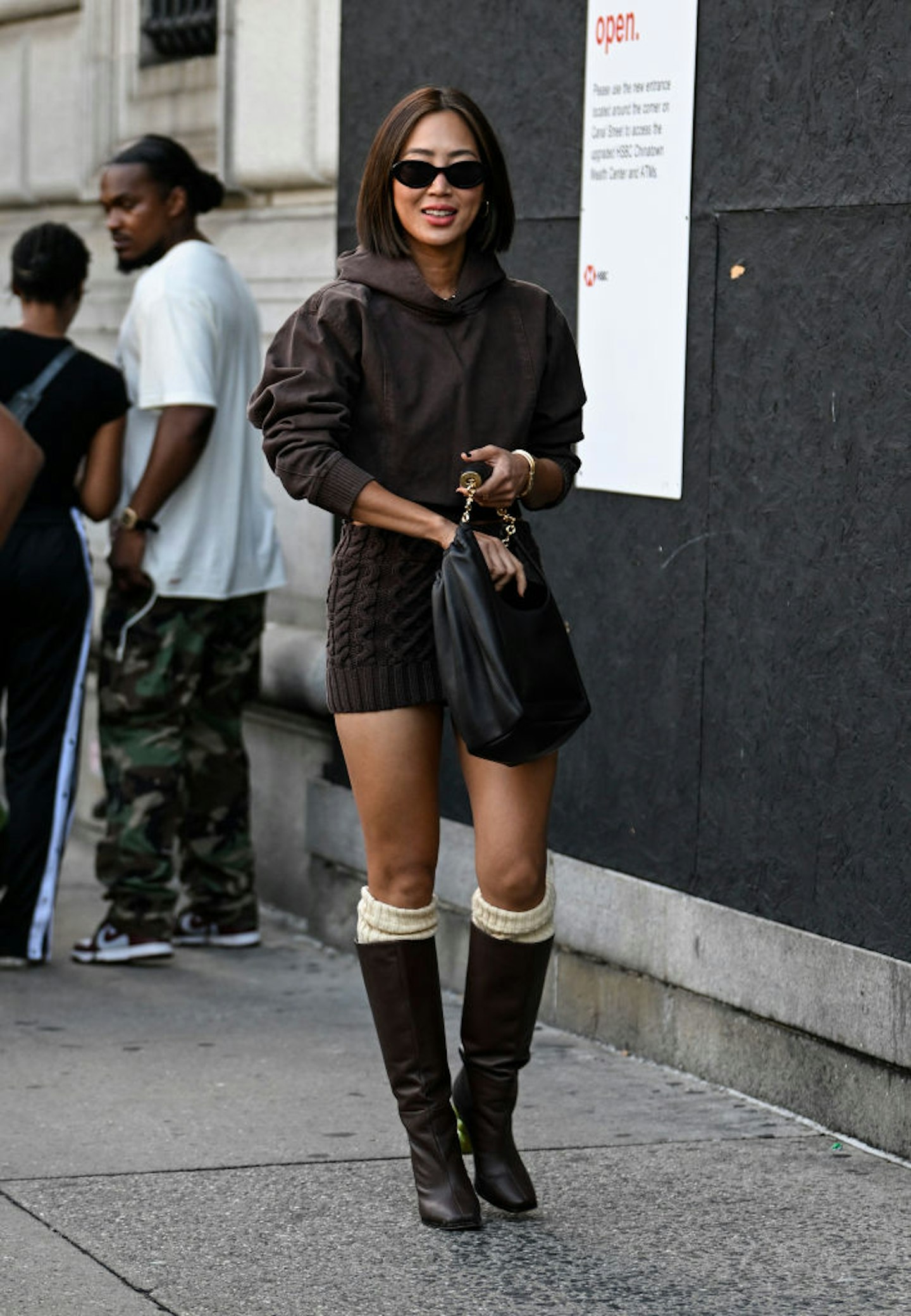 The best way to wear yours? My long-held belief is that the easiest styling trick is to slip your knee-high boots underneath a midi-length skirt. Micro hemlines can also work - although flat boots might feel easier to wear with them. The truly brave can also try tucking their jeans into their boots, balancing out the slimline result with an oversized blazer or shirt on top.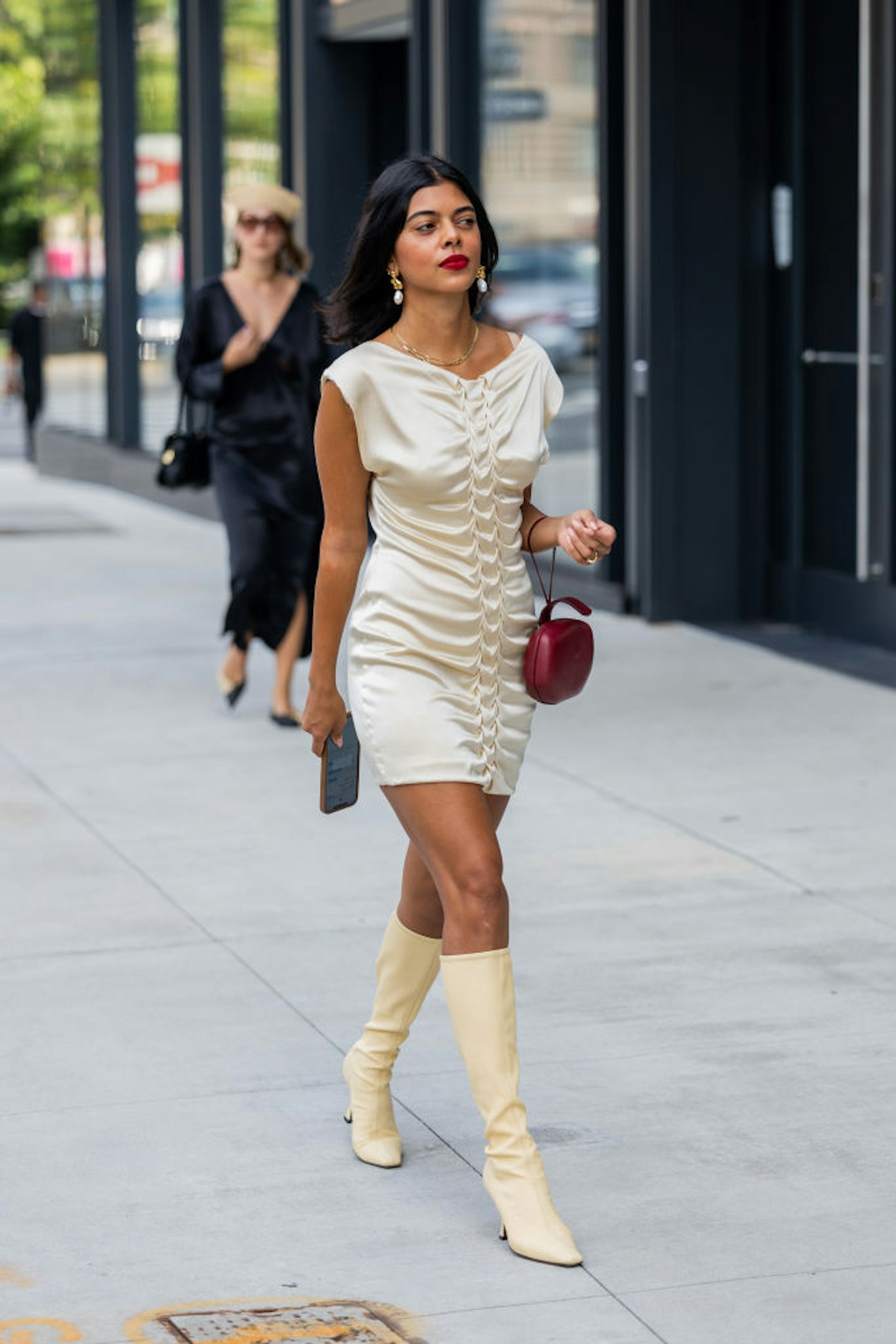 At Copenhagen Fashion Week, cowboy boots rode back into town. With plenty of rodeo flair thanks to white stitching and their slanted heels, they're guaranteed to give your outfit some flavour.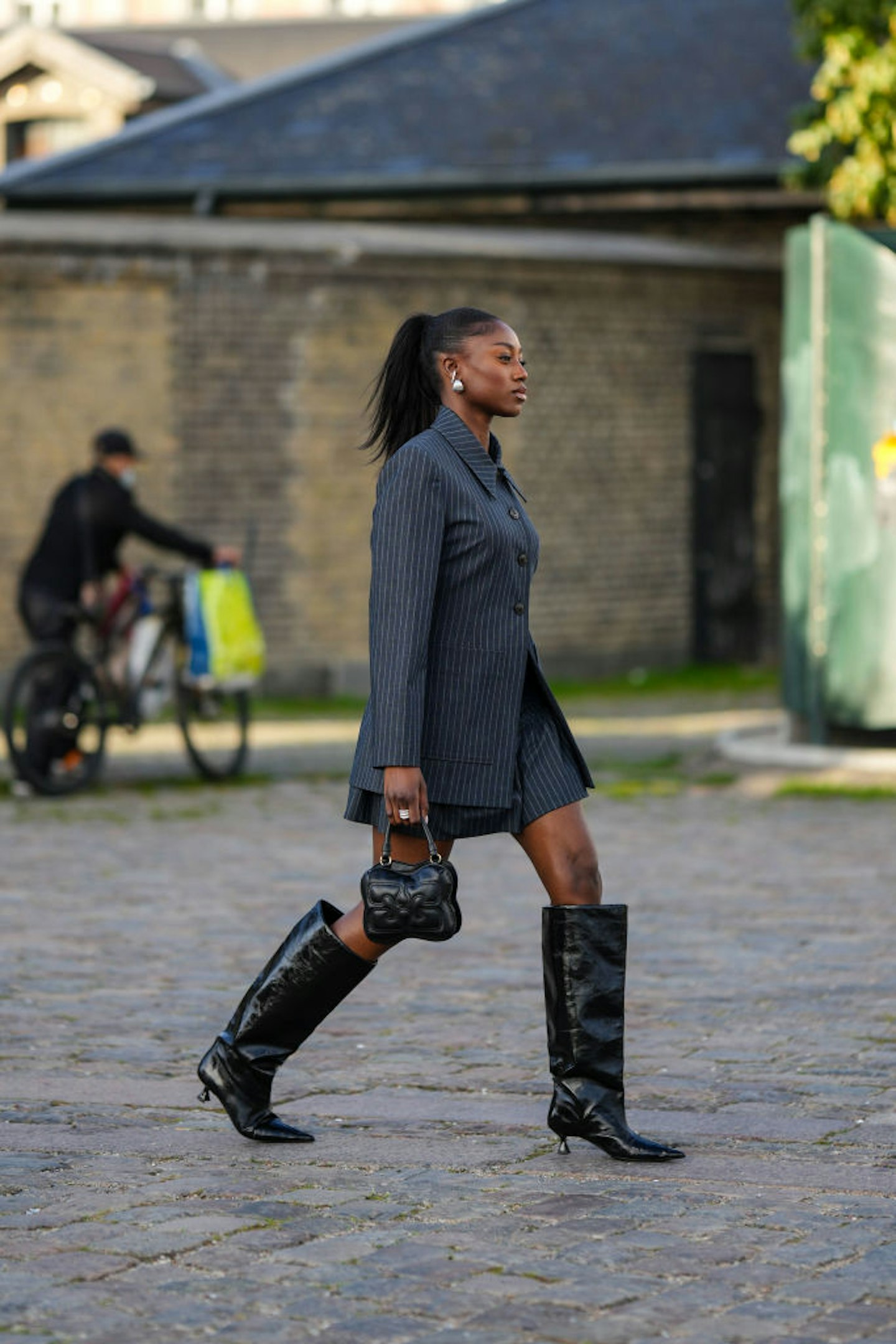 Some other great brands for women's knee-high boots are DuoBoots, Russell & Bromley, Dune, and Ganni, which is the cool girl's go-to. If you're after heeled boots, Aedye's Mathilde, a black lace-up pair that has a hint of Victoriana, is beyond perfect. Slip them under a ruffled white dress - something from O Pioneers, perhaps, or Meadows. And for a slightly more stompy pair, Ganni's have the requisite thick sole, making them the perfect choice for puddle season.
SHOP: The Best Knee-High Boots For Women
Description
Duo Boots allows you select your calf width as well as your size for a better fitting boot. These
Description
These lace-up knee-high boots have a handy zip up the back so you don't have to spend hours tying
Description
As well as its cowboy boots, Ganni has become famous in footwear circles for its sturdy cleated
Description
If you're going to go cowgirl, why not opt for a buckled knee-high boot like this pair from Zara?
Description
EmRata is a big fan of kitten-heeled boots like this pair from Dune, wearing them with everything
Description
If you're looking for a great pair of work boots, M&S has just the ticket.
Description
These suede knee-high boots are super versatile. Just don't forget to spray them before leaving
Description
By Far's suede knee-high boots would be the perfect partner for swishing shirt dresses.
Description
Khaite is another frontrunner when it comes to cowboy boots - and its knee-high version is best in
Description
These leather riding boots are as stylish as they are sturdy.
Description
& Other Stories has another great pair of knee-high cowboy boots. The Cuban heel on this pair