If you're graduating in 2023, or you know someone who is, then we're here to help find the perfect outfit. Because choosing what to wear for one of the most memorable days of you life, is high pressure – right? Fear not, though, as we have plenty of outfit ideas for all types of ceremony. With most graduation gowns being black, this gives you the freedom to basically choose any colour outfit underneath. The thing is, the hoods can be a whole host of colours, so it's best to find out which hue yours will be so you can plan your graduation outfits accordingly.
While your chosen colour is very much dependant on your style, we can help with different graduation outfits. And considering you'll most likely have your pictures hung on the walls of relatives for years to come, it's important you look back and love your outfit. If you're a dress person, you could go for a mini or fully embrace the fancy ceremony with a full-length gown. Because why not take advantage of the opportunity to get dressed up? If you prefer separates, you could try a tailored jumpsuit, a full trouser suit or even opt for shorts and a waistcoat if the weather's set to be hot. Basically, it's all about looking the part and keeping your outfit on the smart side. And while most people wear heels, you could of course get away with a smaller block-heel style or even loafers if you want to make sure there are no stumbles on stage.
Keep going to get some ideas for graduation outfits.
Go For Head-To-Toe Black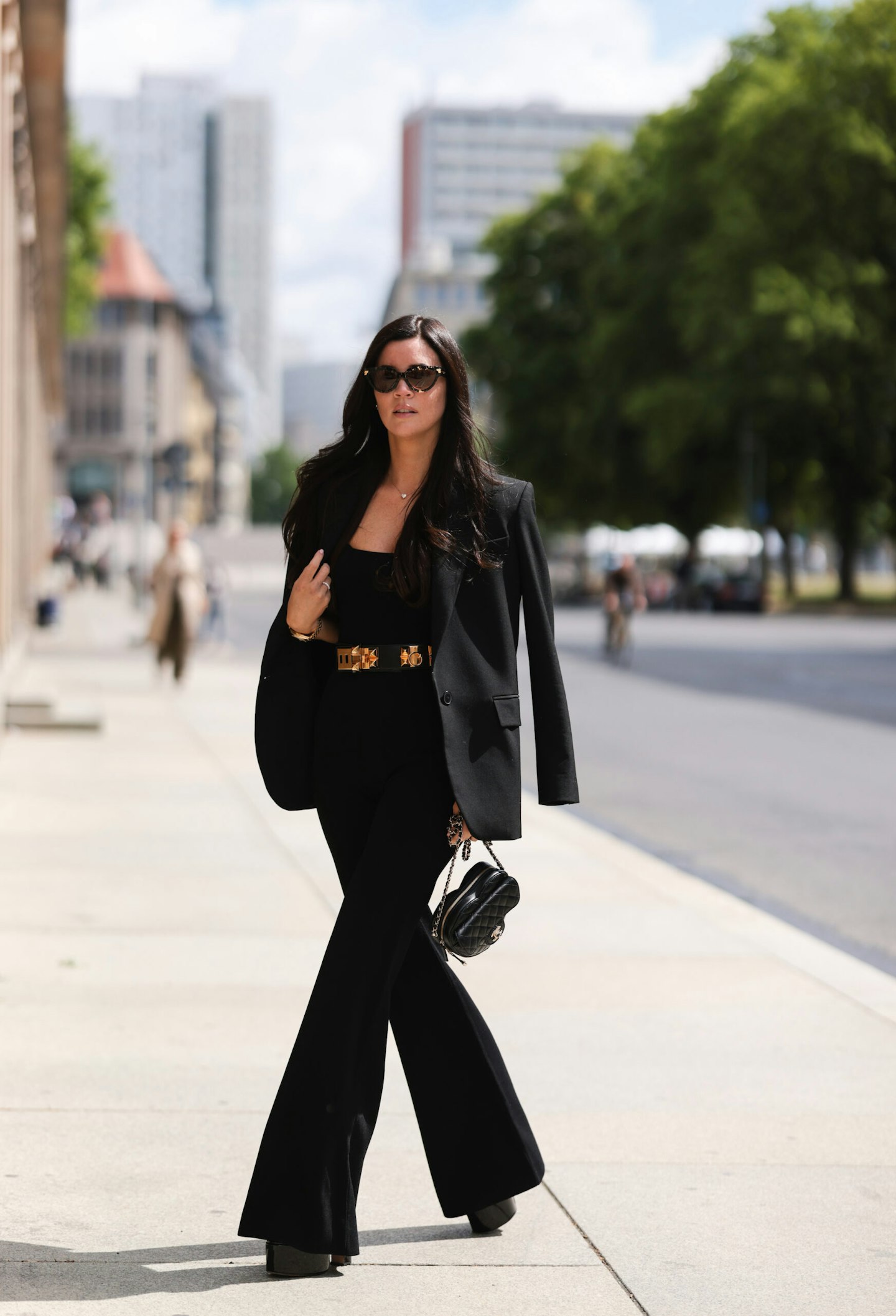 While wearing all black may be seen as playing it safe (it kind of is), it's never going to be a bad move for graduation outfits. The colour will never date, it'll always look smart and there's so many ways you can wear it – as a jumpsuit, an LBD or a 'nice' top and trousers will even do the trick.
Take The Opportunity To Wear A Long Dress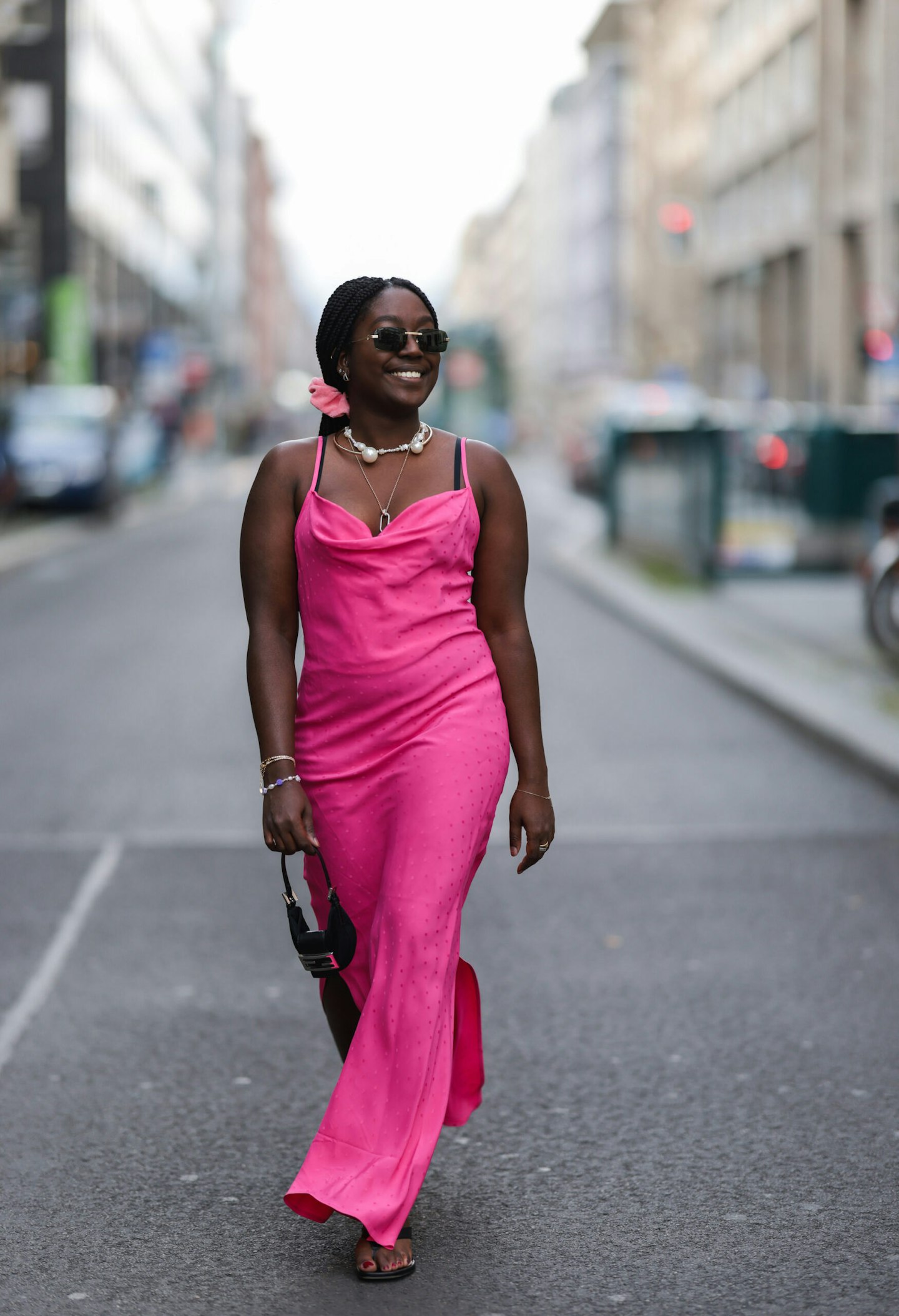 The slip dress is one of those styles you can buy for a fancy occasion, in this case a graduation (or a wedding), and you can rest assured that you'll be able to get the wear out of it afterwards. Wear a bold colour and it'll liven up your graduation gown as it flashes underneath.
Mean Business In A Smart Jumpsuit With Blazer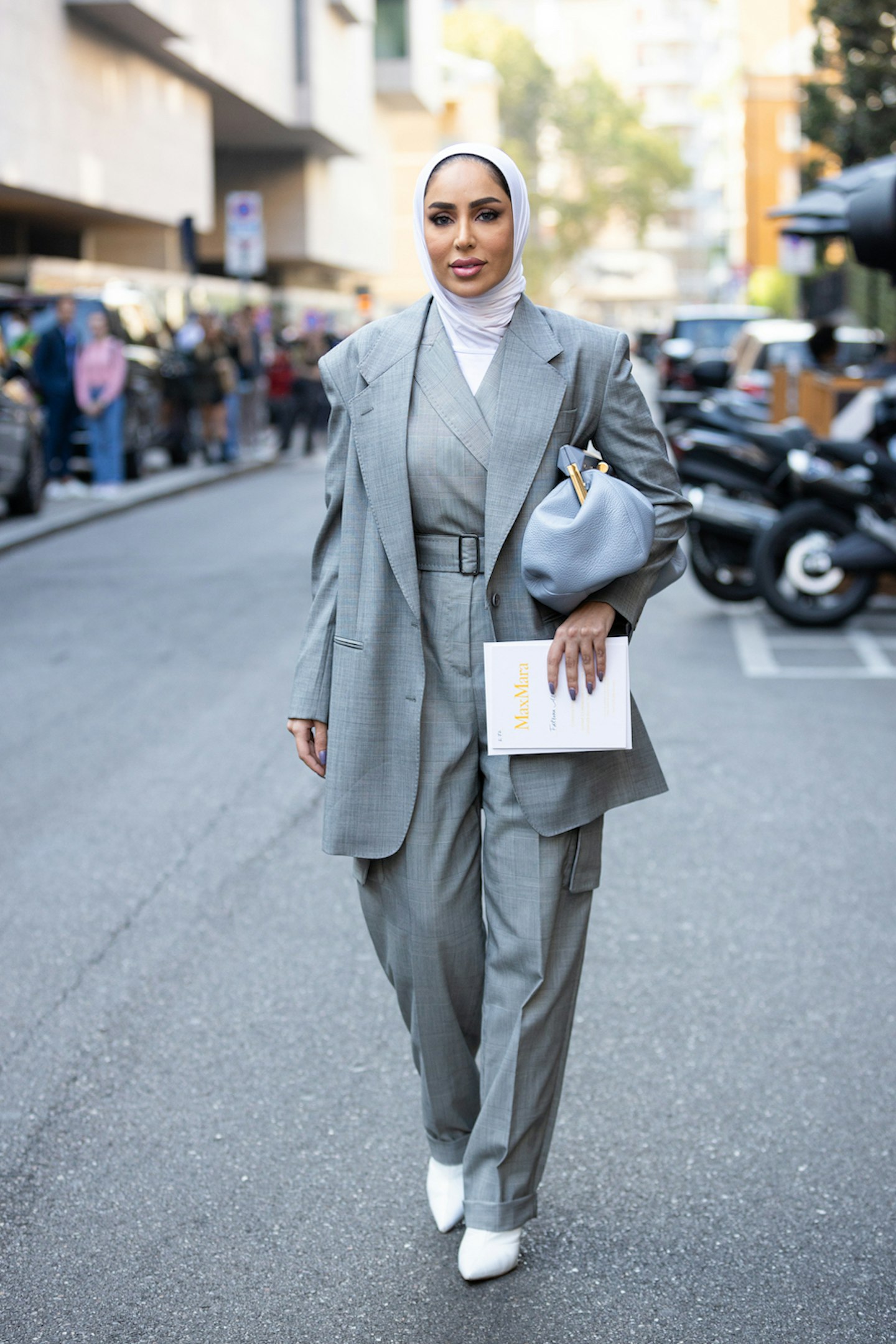 As an alternative to a dress, try a jumpsuit. There are so many tailored styles out there, and if you want to look even more polished you could always add a matching blazer. You'll look very professional holding your certificate in this one.
Try Out A Shorts Suit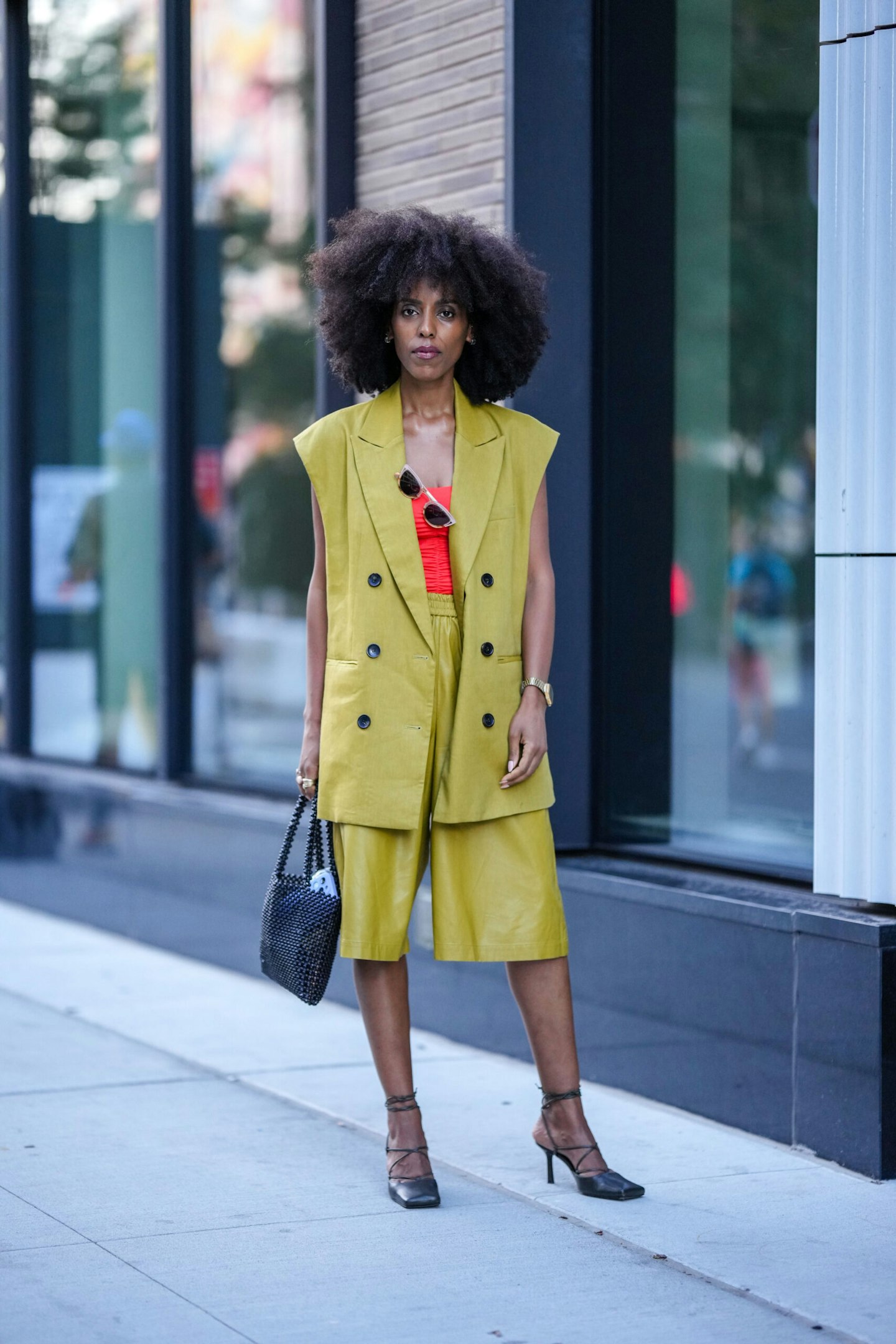 With a lot of graduations held in peak summer, it's important to take the weather into consideration when you're planning graduation outfits. Instead of a trouser suit, why not try a Bermuda short with a matching waistcoat? You could wear undone over a cami top like this street-styler or button up as a shorts suit. (It can also double as a holiday outfit if you switch up the accessories.)
Make It A Mini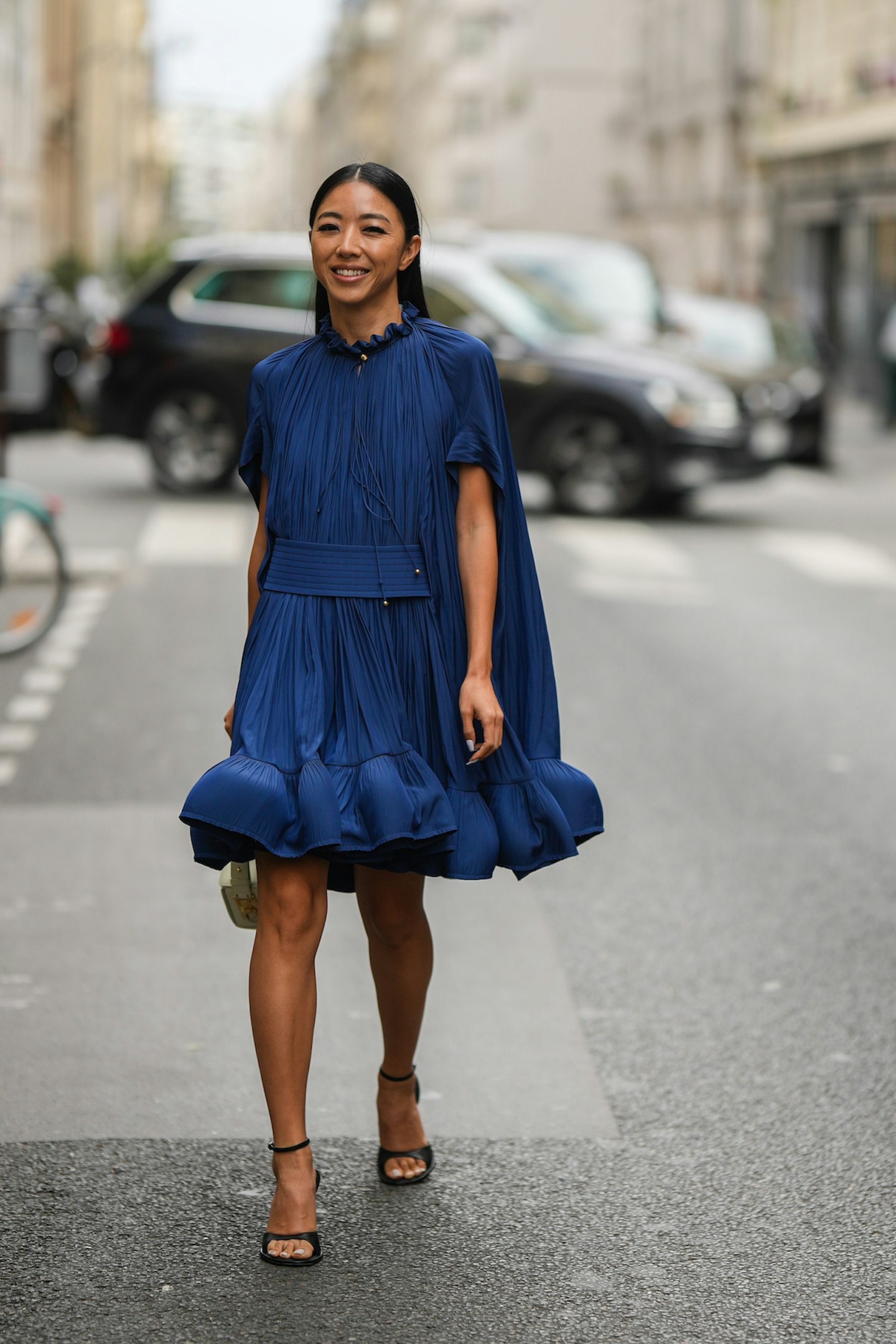 And easy go-to for graduation outfits is a mini dress with strappy heels. The shorter length of the dress will be balanced out by the longer length gown and if you're petite, this will stop you from feeling too swamped under all the extra material.
Go For A Look-At-Me Dress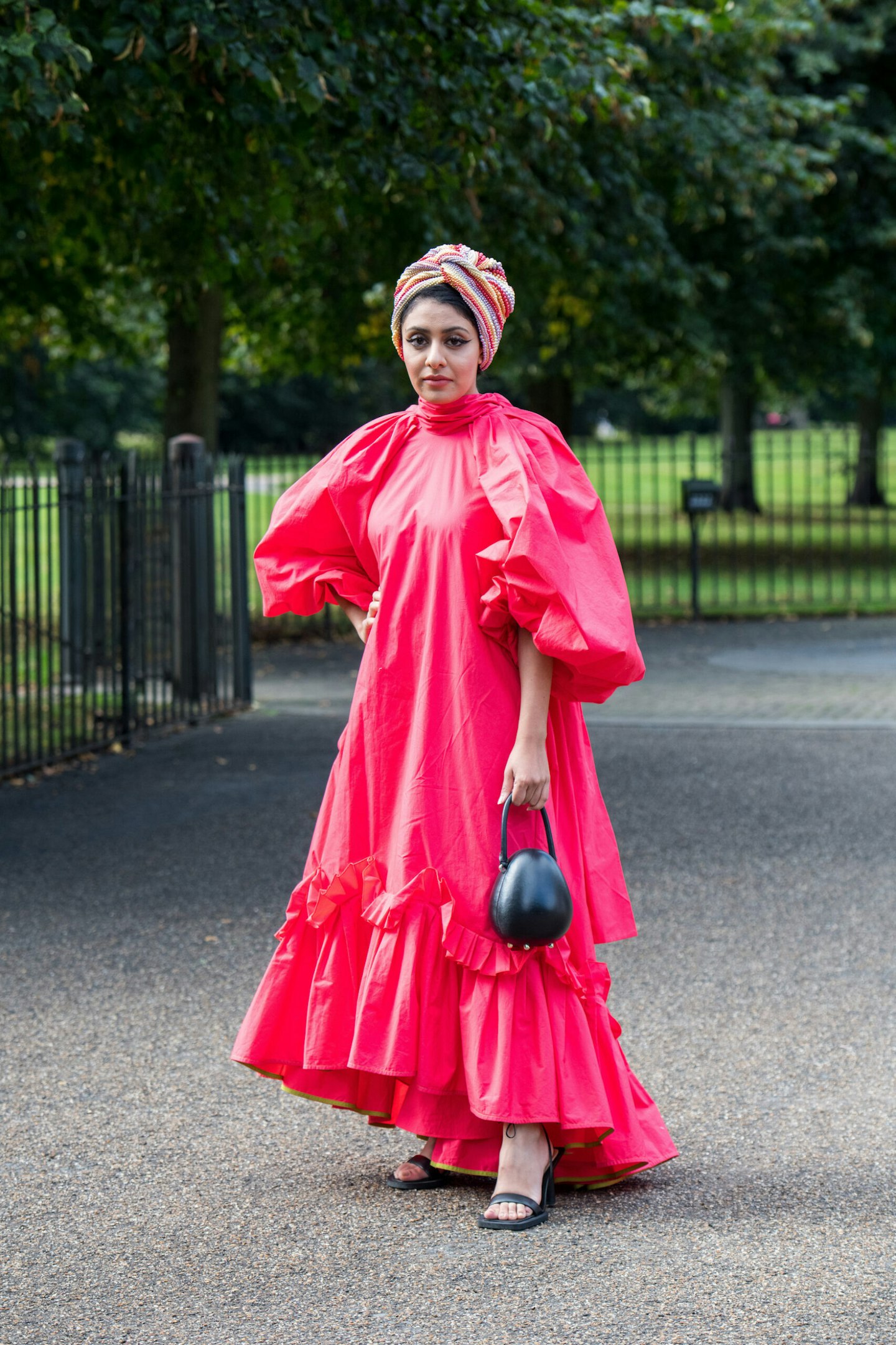 If you want to make sure you have all eyes on you when you're collecting your graduation scroll, then go for a statement-making dress. A bold colour, or one with lots of detail such as ruffles and puff sleeves (or all three, like this street-styler) will be a way to make an entrance. After all, this is your big day!