There's no denying Aldi's dominating presence in the beauty dupe hall of fame. No longer is the budget supermarket primarily renowned for its garden furniture and bargain fruit and veg (crowd pleasers though they may be). More recently, Aldi have amassed a loyal and avid following of beauty obsessives, all intent on trying out the brand's relentless outpouring of perfume, make-up and skincare dupes.
While we err on the side of scepticism when it comes to beauty dupes as a rule, Aldi's do seem to perform well when it comes to sales. Time and time again its bargain beauty alternatives are met with rave reviews and frequently sell out: think Rare Beauty's Soft Pinch Liquid Blush, the Sol De Janeiro dupe, and their £2.99 answer to Olaplex - and don't get us started on their perfumes. Aldi's scent dupes have form for going viral – just look to their crude Paco Rabanne and Baccarat Rouge copies for proof.
And brace yourselves. Aldi's newest fragrance dupe to hit the shelves will no doubt take #PerfumeTok by storm. Enter the Lacura Hotel Collection Pure Noir Perfume, which is by all accounts a dupe for Tom Ford's iconic Black Orchid Eau de Parfum.
Revealed: Aldi's Lacura Hotel Collection Pure Noir Perfume, their Tom Ford Black Orchid Eau de Parfum dupe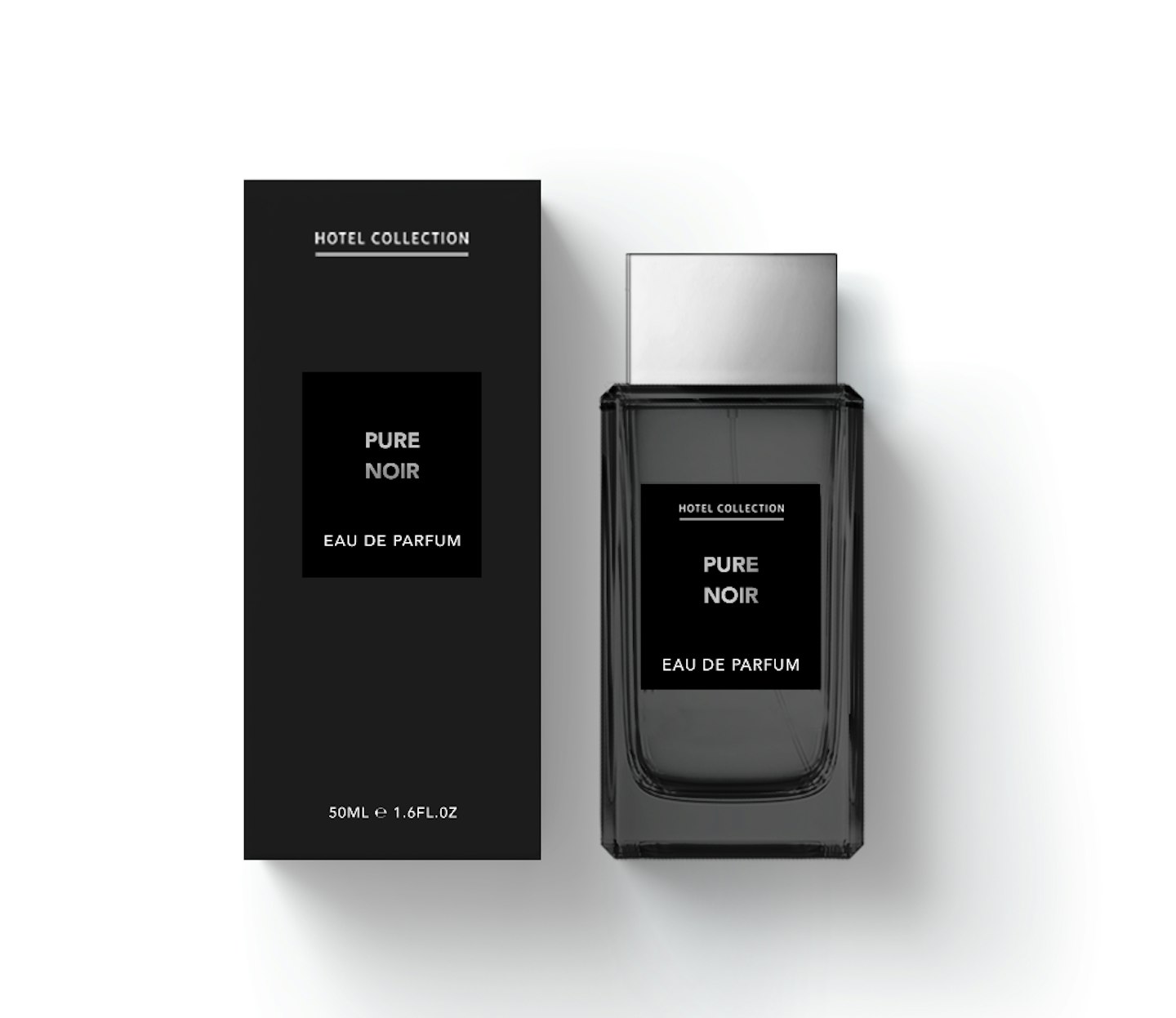 Aldi's Tom Ford Black Orchid Eau de Parfum Dupe: An Honest Review
After it landed on the Grazia beauty desk we were more than eager to get a whiff of the stuff. Perhaps unsurprisingly (given their impressive track record) there is something of a likeness between Aldi's Pure Noir and Tom Ford's Black Orchid. Both are deep, musky and rich and both share notes of jasmine, truffle and vanilla. They're similar if you know what you're looking for, but for us, Aldi's iteration comes no where near to capturing the gravitas that Tom Ford's iconic Black Orchid Eau de Parfum has become renowned for. Aldi's scent nails on another major count - the longevity just isn't there. Tom Ford are known for their heavy-hitters with scents like Black Orchid being renowned for their impressive wear time. While the initial spritz of Pure Noir is a heady one, it fades quickly, making regular top-ups a necessity.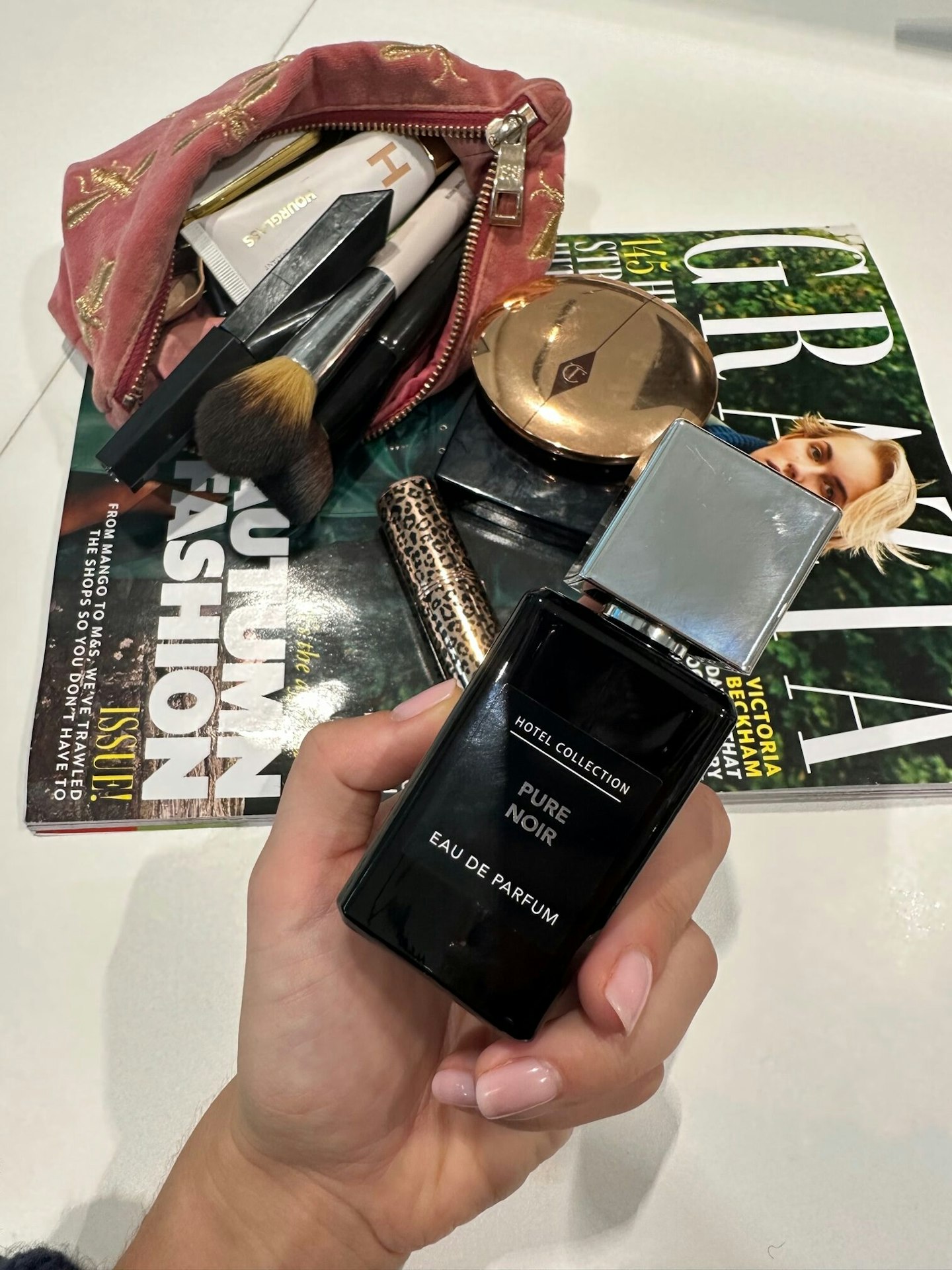 Our verdict? Make no mistake - for £4.99, Aldi's Lacura Hotel Collection Pure Noir Perfume is a good option for those who want a designer inspired fragrance for the price of a venti Starbucks order, especially if you don't mind regular reapplication throughout the day. Tom Ford fans however? They're unlikely to be swayed by this one. The fragrance house is well-renowned for opulence - think gold-standard formulations and luxury packaging – signature traits that apparently can't be replicated on a budget.
Aldi's Lacura Hotel Collection Pure Noir Perfume will land in store on the 30th November
Shop: Tom Ford Black Orchid
Sultry, Elegant, and Sophisticated
Description
Frequently described as the 'Little Black Dress' of scents, Tom Ford's Black Orchid is beloved by