Considering that Christmas is all about spending time with family, it makes sense that the best dog advent calendars are some of the most sought-after. Many of us consider our four-legged friends to be members of the family, and for good reason.
Always by our side, our ever-faithful companions deserve to be part of the festive fun. And, although Christmas is about treating yourself to a beauty advent calendar (or even a gin advent calendar if you're partial to a tipple), our hounds are waiting patiently for their treat as well.
From biscuits to bones, dog advent calendars tend to be full of dog-approved treats. However, some calendars might even include toys for them to play with. Or, grooming products so that you can really pamper your pooch. When it comes to selecting the best calendar, you'll really want to consider their breed and personality.
If there's one way to reward their unwavering loyalty and unconditional love, it's with a dog advent calendar. Knowing how important it is to include them as part of the family, this selection of dog advent calendars will provide you with heartwarming memories for years to come. Here are the best dog advent calendars to shop in our edit below.
SHOP: The Best Dog Advent Calendars 2023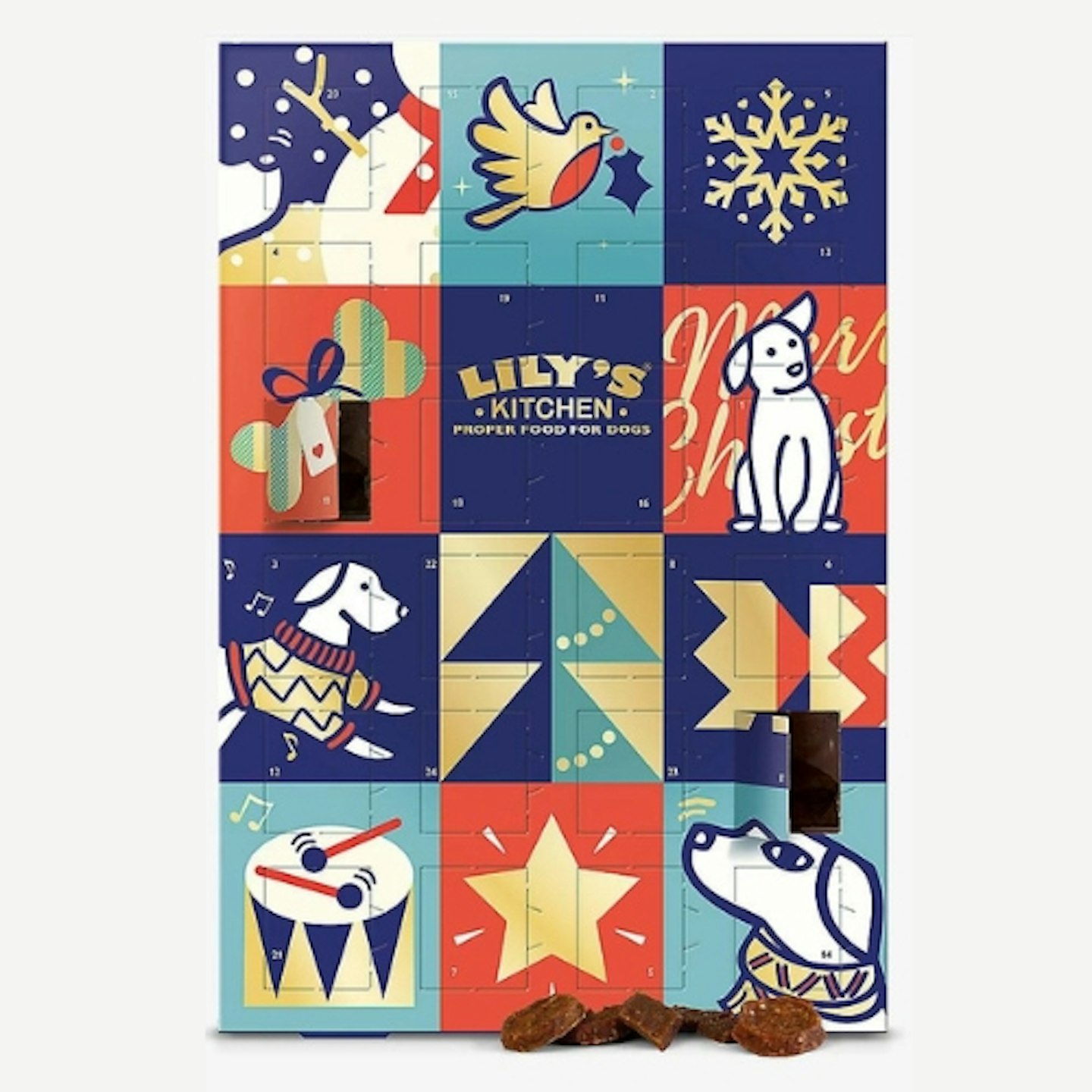 John Lewis
Description
Packed full of treats that will have their mouths watering, the Lily's Kitchen Advent Calendar for
John Lewis
Description
If you're looking to splash out and treat them to a luxury advent calendar, this Bonne Et Filou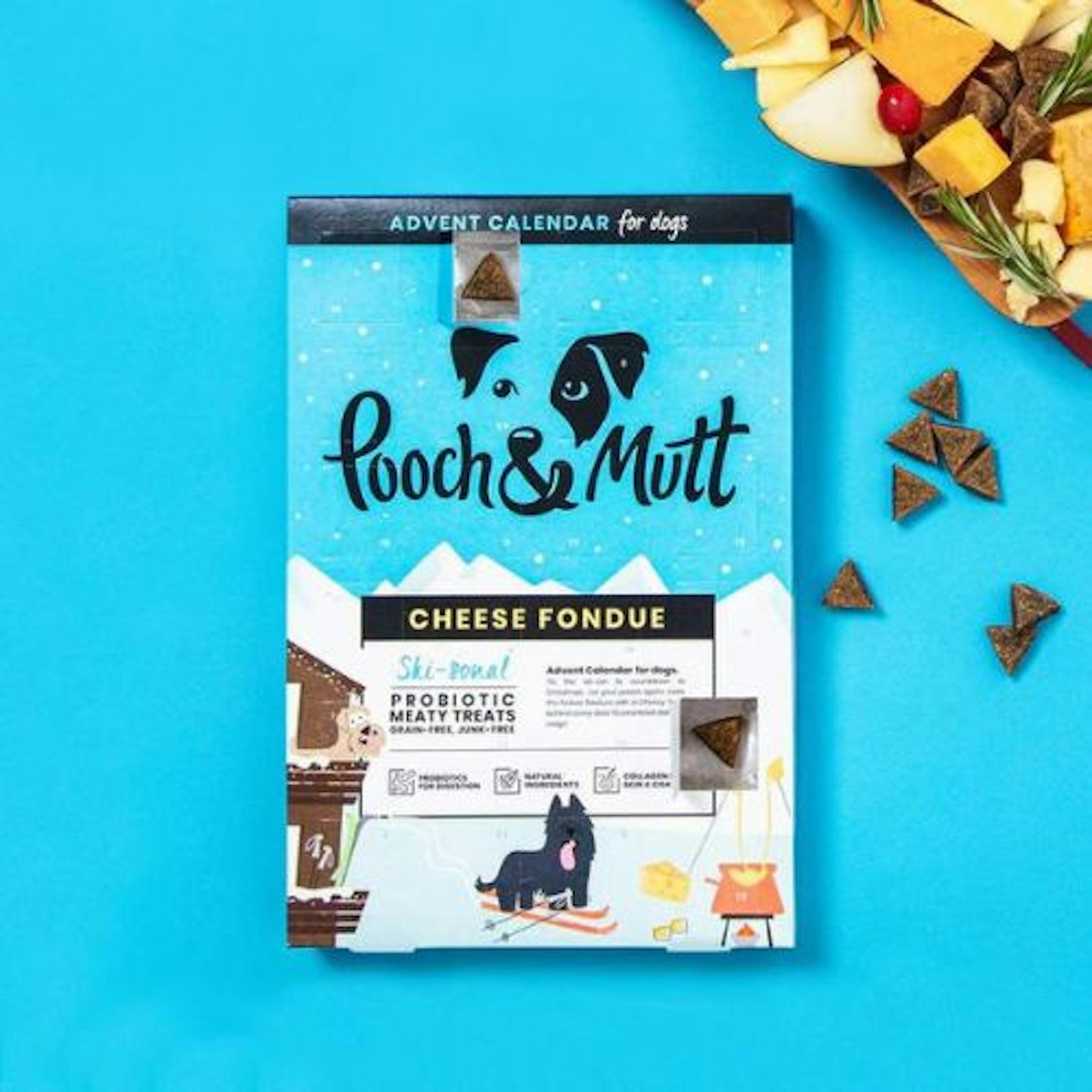 Pooch And Mutt
Description
As well as encouraging healthy digestion for your pooch with added probiotics and collagen to keep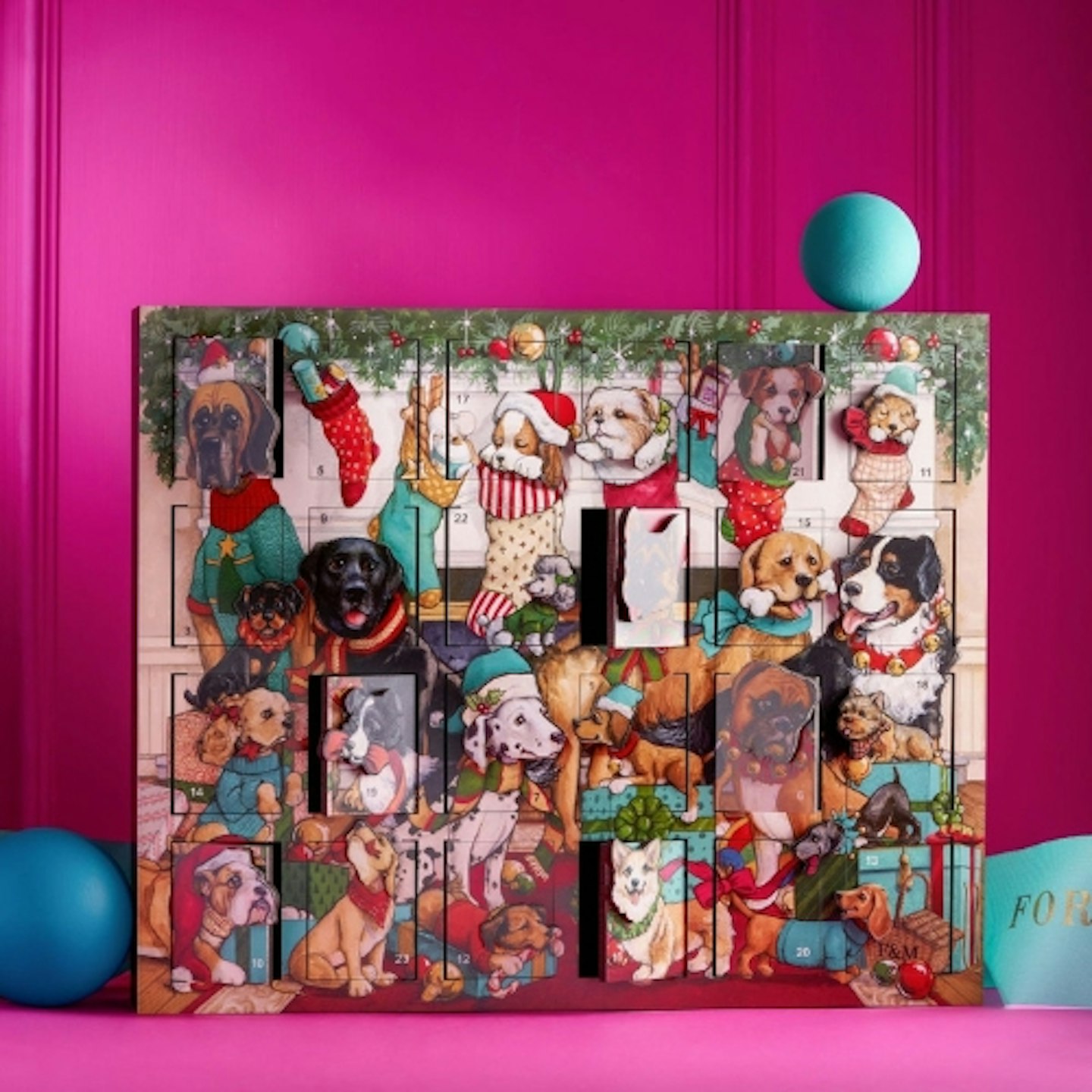 Fortnum and Mason
Description
Never one to disappoint, Fortnum and Mason have released their beautiful wooden Fortnum's Dog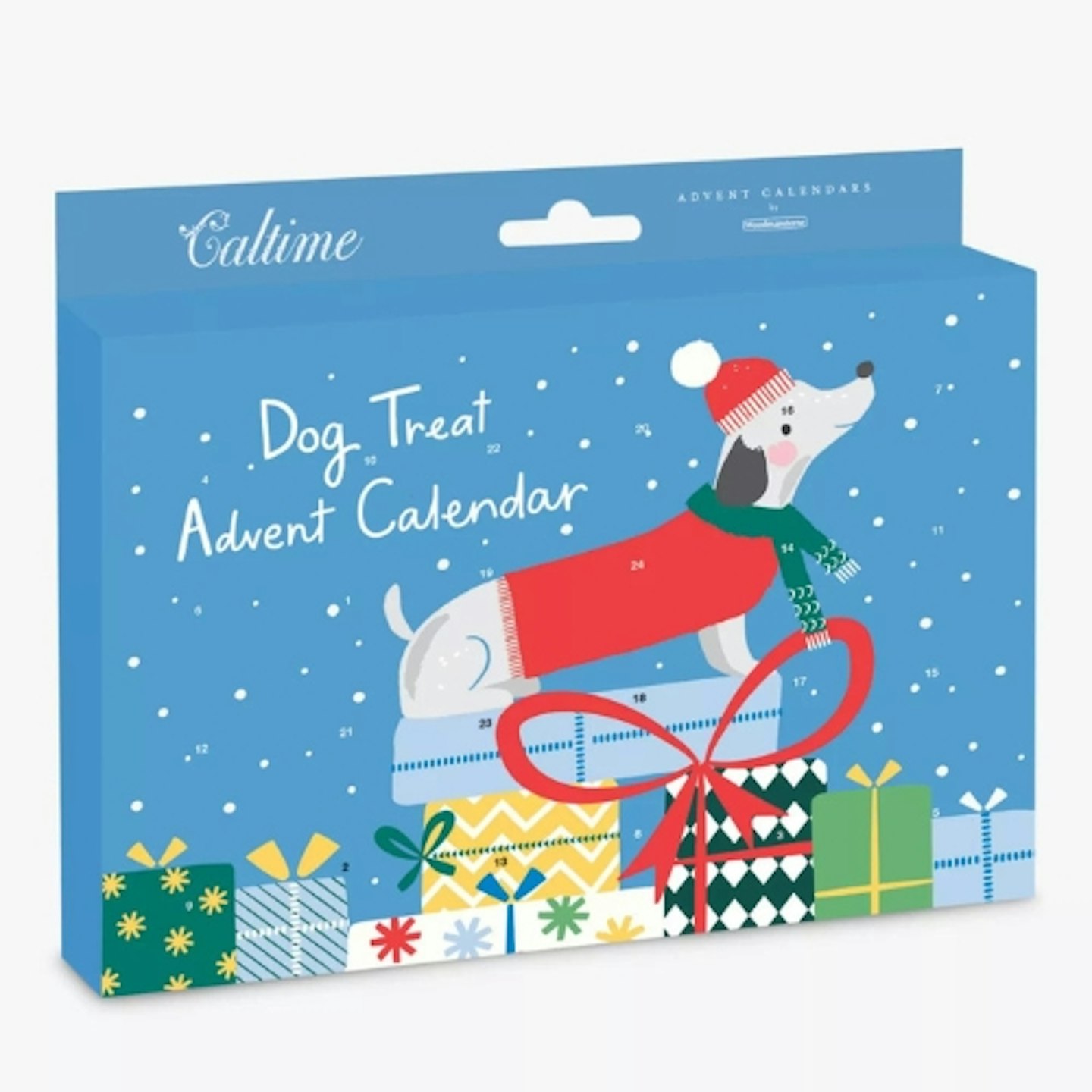 John Lewis
Description
There's no doubt that the Woodmansterne Dog Treat Advent Calendar from John Lewis will set tails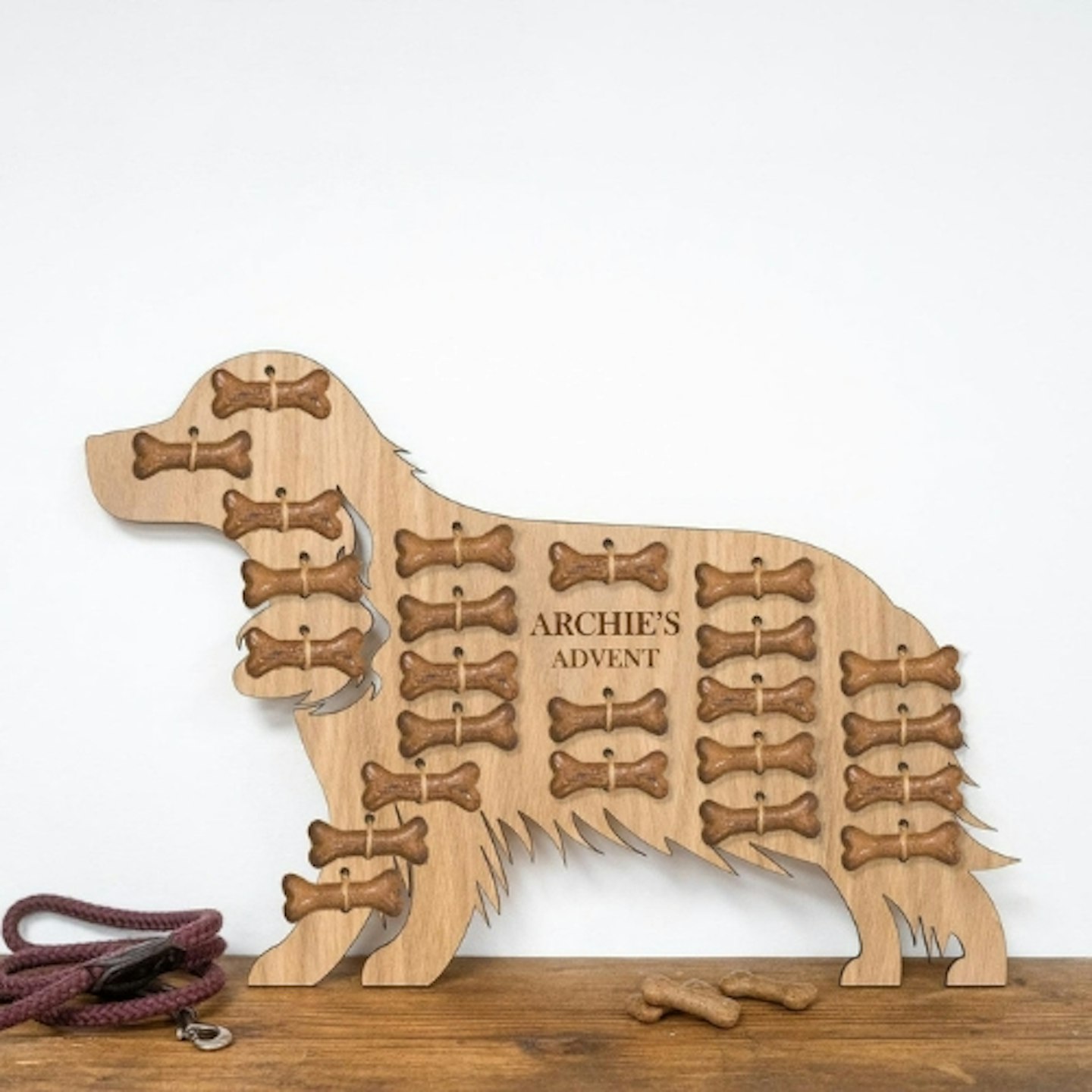 Etsy
Description
Whether they're a Spaniel or not, this Spaniel Dog Advent Calendar from Etsy will certainly put a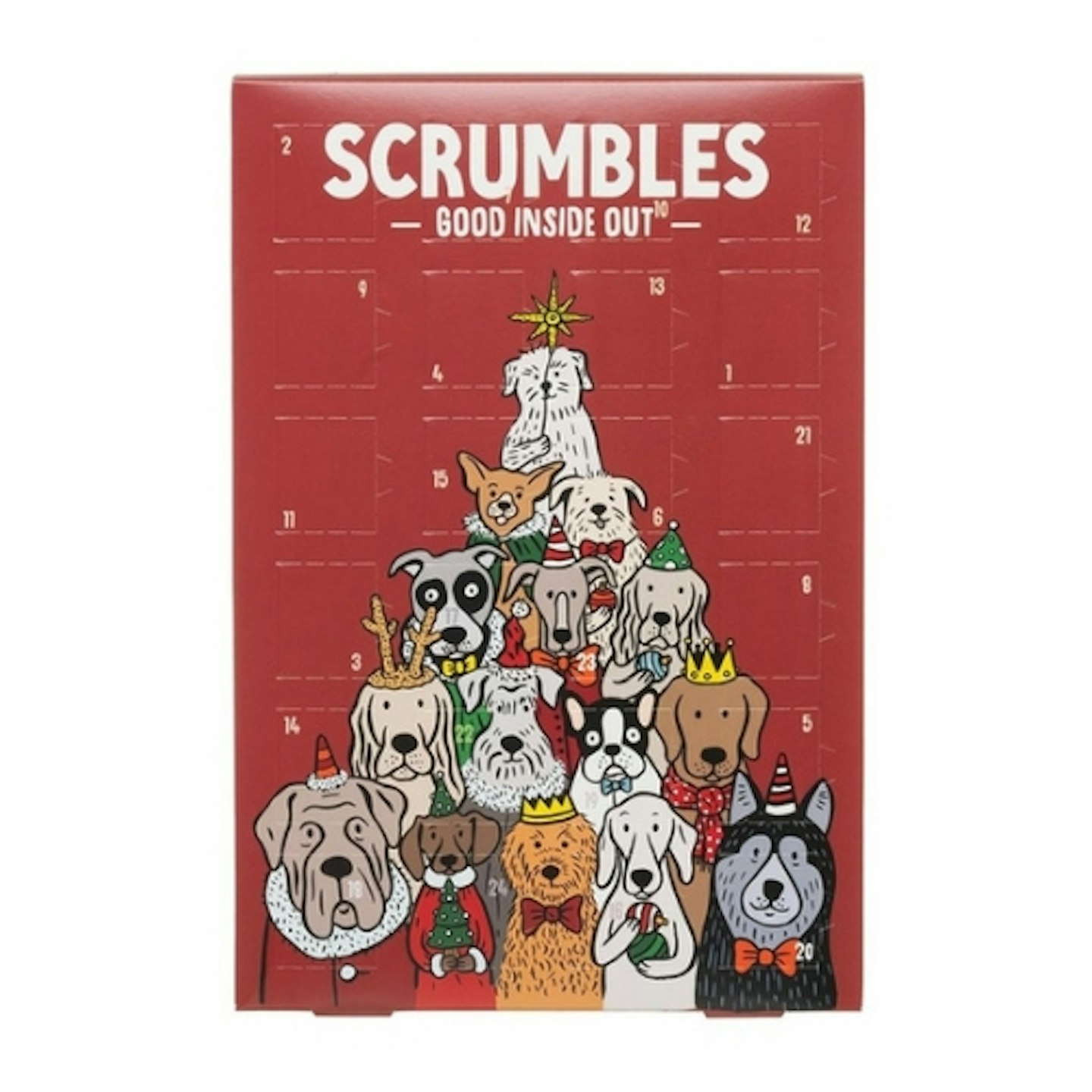 WHS Smith
Description
Scrumbles deliver every Christmas, and this year's Dog Advent Calendar is no exception. It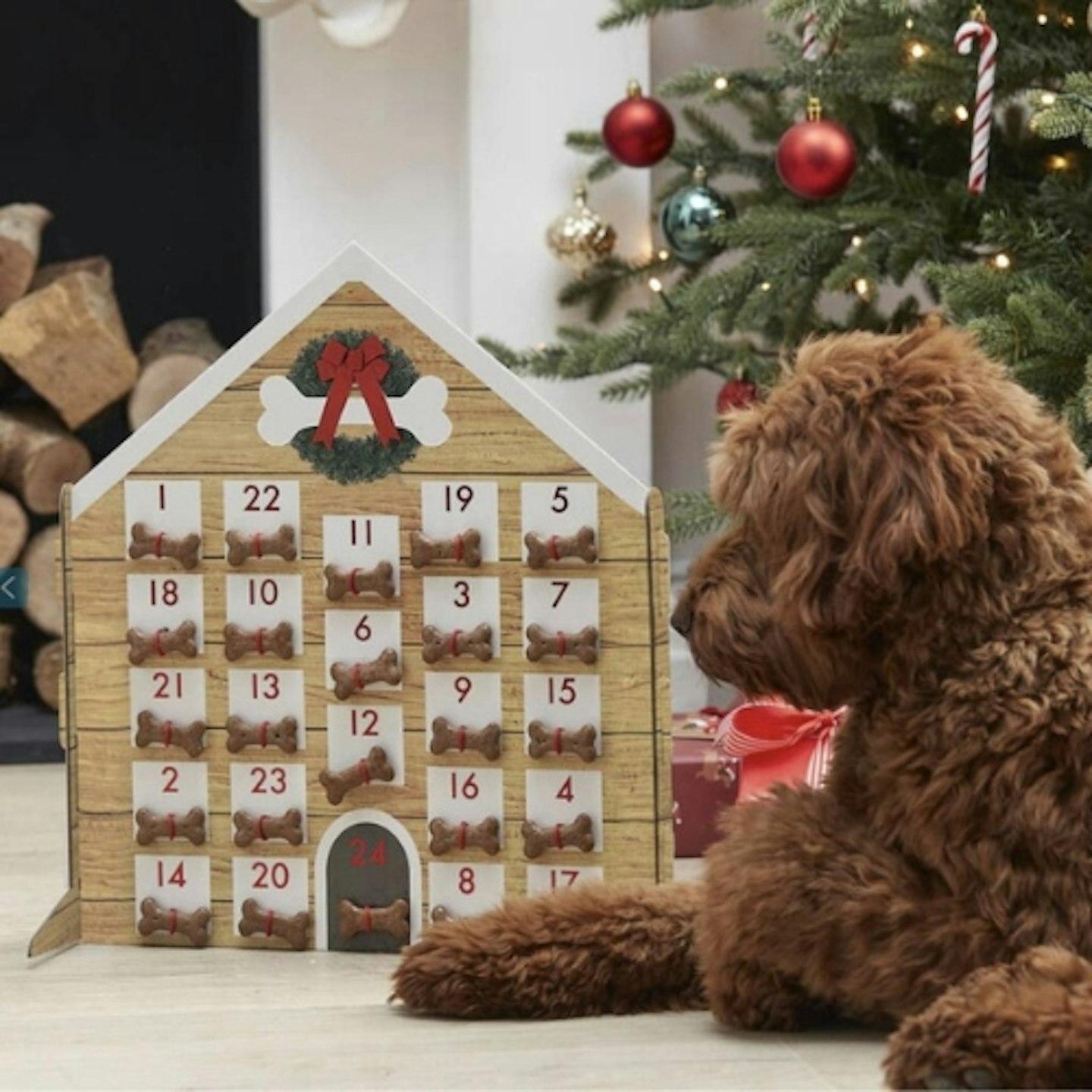 Not On The High Street
Description
Delightfully festive, bring the Refillable Dog Biscuit Advent Calendar out every year to celebrate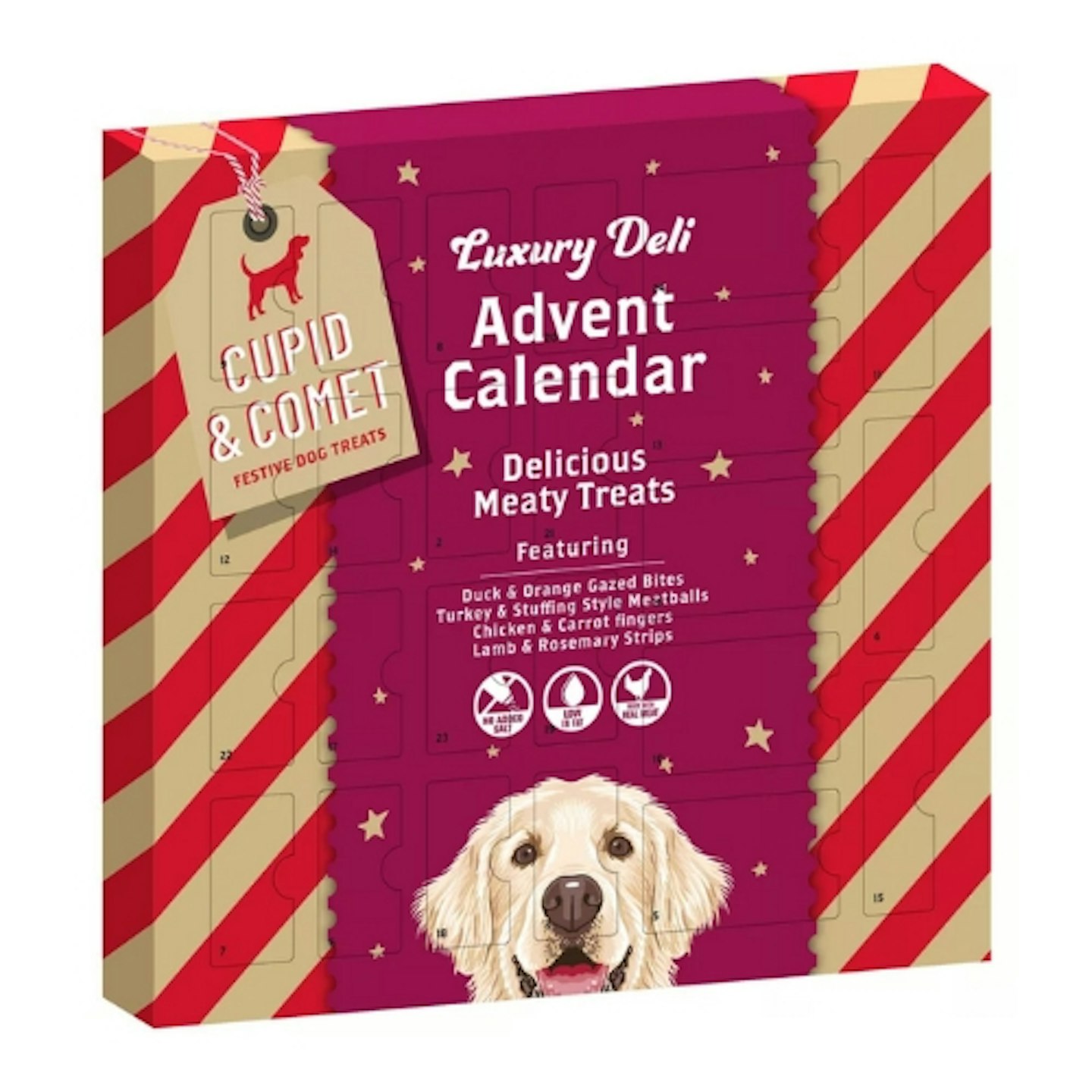 Robert Dyas
Description
The Rosewood Luxury Deli Advent Calendar For Dogs includes Cupid & Comet's festive-themed dog
Available to preorder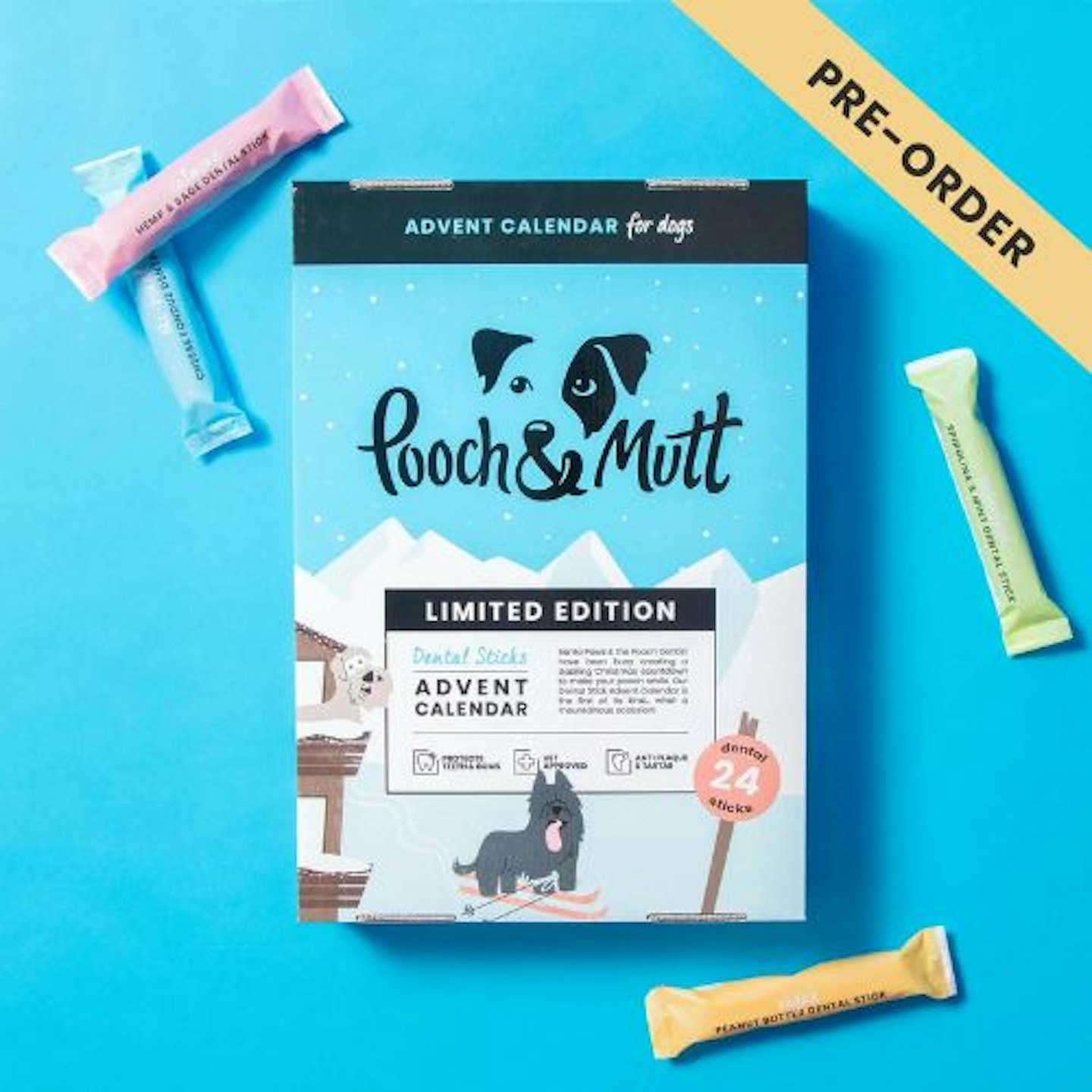 Pooch And Mutt
Description
Coming soon, Pooch & Mutt's Dental Sticks Advent Calendar will mean your hound with have healthy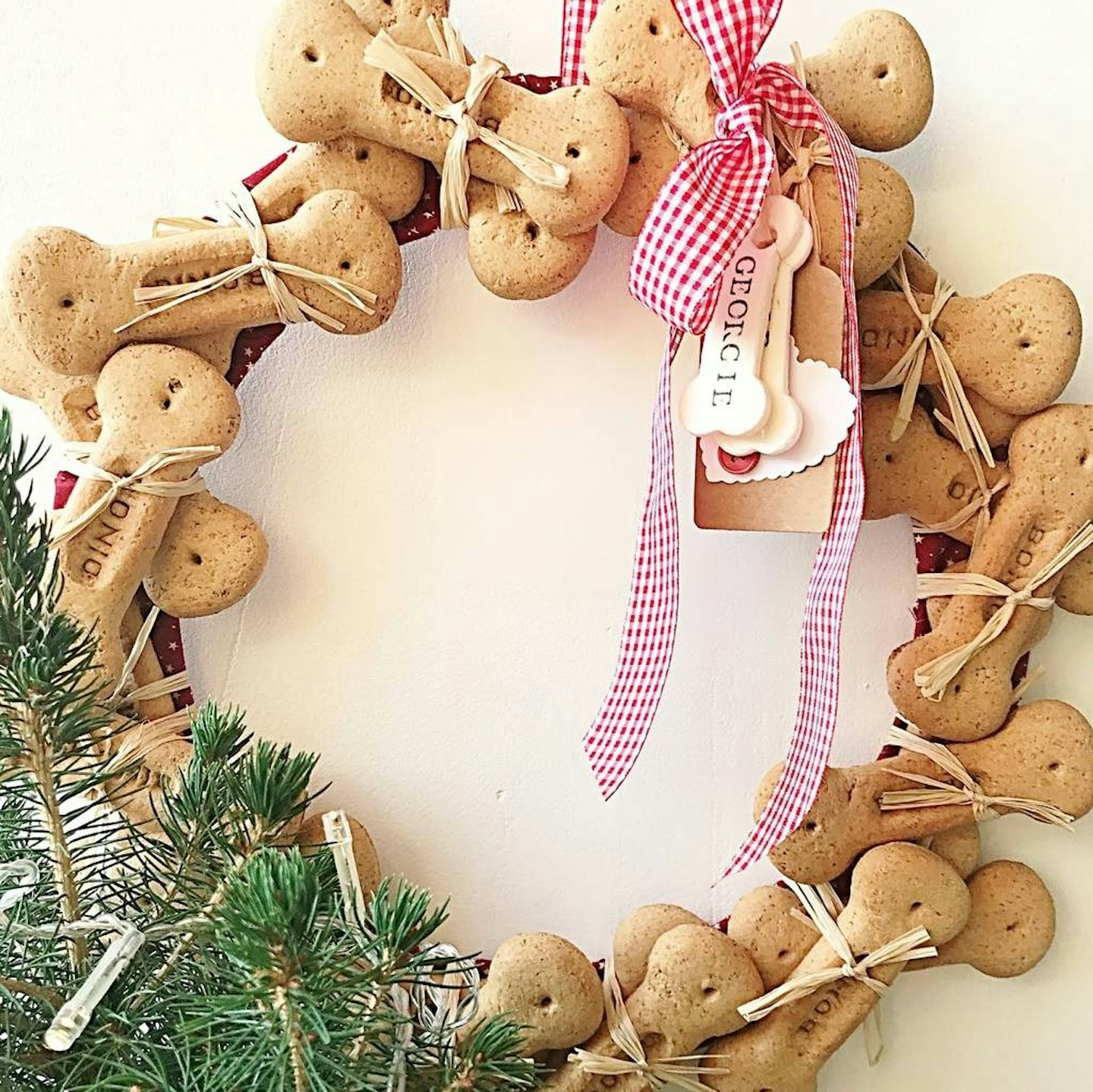 Not On The High Street
Description
In a wreath design, this Personalised Dog Advent Calendar from Not On The High Street comes with a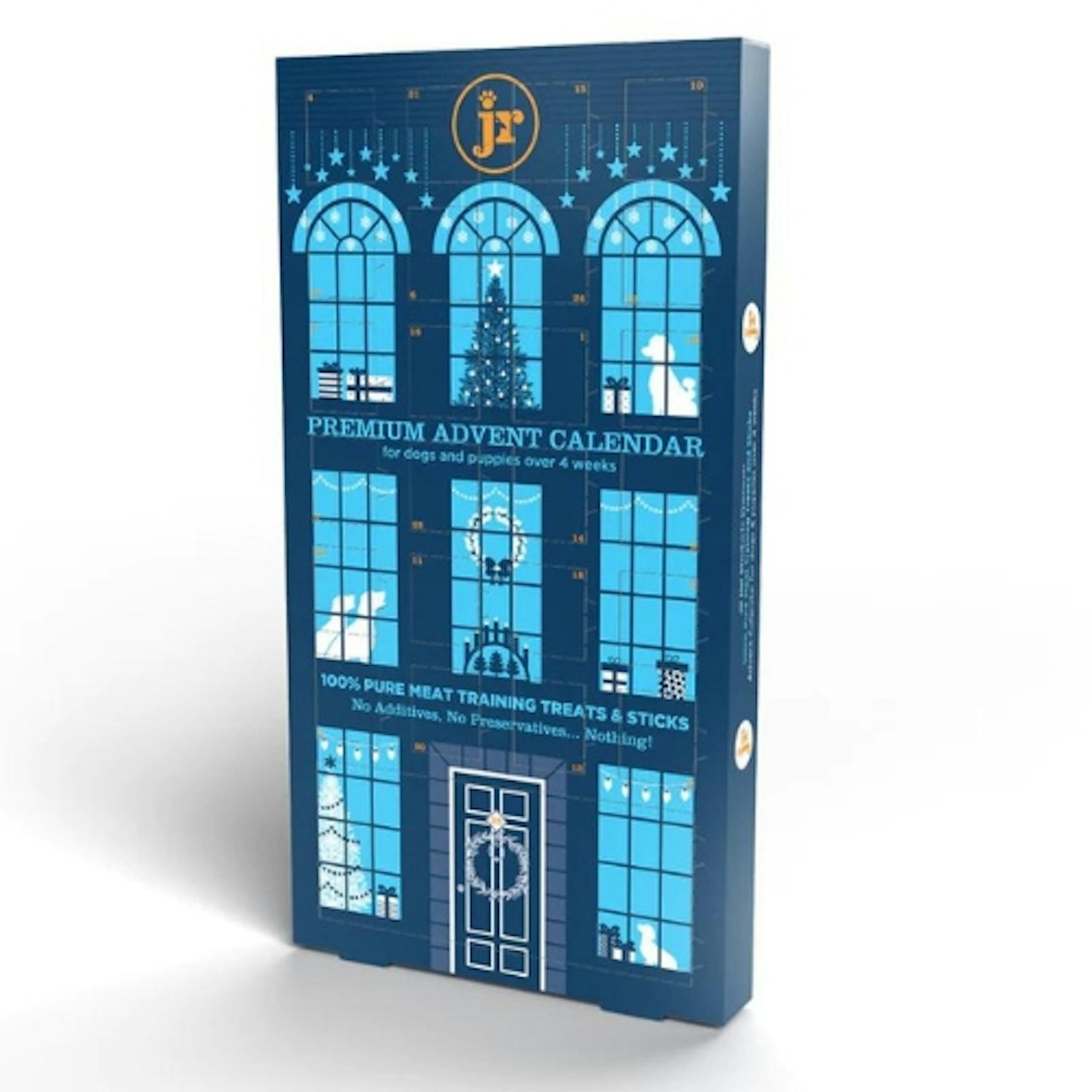 Jr Pet Products
Description
You can't get more luxury than the Pure Ostrich Advent Calendar, packed full of high-protein
How To Make Your Own Dog Advent Calendar?
If none of the dog advent calendars on the high street are doing it, there's always the option to make your own. Simply buy a do-it-yourself calendar like the ones included above, and fill it with your dog's favourite treats or toys. These types can be reused every year. Also, it gives you the opportunity to customise and personalise to your dog's tastes - especially if they're fussy.
Samantha 'Sam' Price is a Beauty, Fashion & Wellness Products Writer at Grazia magazine. In 2021, Sam began her journey as a Storytelling Executive at Closer and heatworld on an internship, creating beauty and fashion content across these brands. It was 2022 when Sam was employed as a Commercial Content Writer writing about Family Life on Yours, Mother & Baby and Spirit & Destiny. Now, she specialises in beauty, fashion and wellness content across many brands.