Choosing one of the best cot beds for your baby can be a daunting process. You want to choose a bed which is both safe, comfortable and chic - in equal measure. Finding the right cot bed or crib is essential, as it will set the whole tone for your little one's nursery as well as being where your little one sleeps. Toddlers sleep up to 13 hours a day, so it is important to choose a cosy cot. With so many options on the market, it can be a little overwhelming.
Like adult beds, each cot bed or crib is different. One of the most crucial things to consider is the space in which it is going. Do you want the cot to be the main feature of your baby's nursery, like Molly Mae's stylish acrylic cot? Or would you rather it blend into the background?
The Best At A Glance:
• Best overall cot: Stokke Sleepi Oval Crib view on John Lewis
• Best luxury cot: CAM CAM COPENHAGEN - Harlequin Baby Bed view on Harrods
• Best cot for small spaces: Mamas & Papas Petite Cot - Pure White view on Mamas&Papas
• Best statement cot Bambizi - Secret Garden Monogram Three In One Cot Bed view on Not On The Highstreet
Each cot and cot bed will have different age suitability. Some may only last until your little one enters toddler years, whilst others will be safe to use until they are ready to move into a single bed - at around five years old. Although age is a good indication of when your child should move into their next bed, it is more important to check that they are a suitable weight and remember to make sure that you have the correct mattress for your cot. All of the cots and cribs included in this article comply with the latest UK safety standards.
Finding an aesthetically pleasing bed that is spacious enough to last until your little one is ready for school and fits within your nursery space seems like a heavy task. But fear not - we have done all the hard work, so you don't have to. In this ultimate cots and cribs guide, we will cover everything you need to know, so all you have to do is say goodbye to your Moses basket, measure your space and pick your favourite. Enjoy!
SHOP: Best Cot Beds and Cots 2023
Best modern cot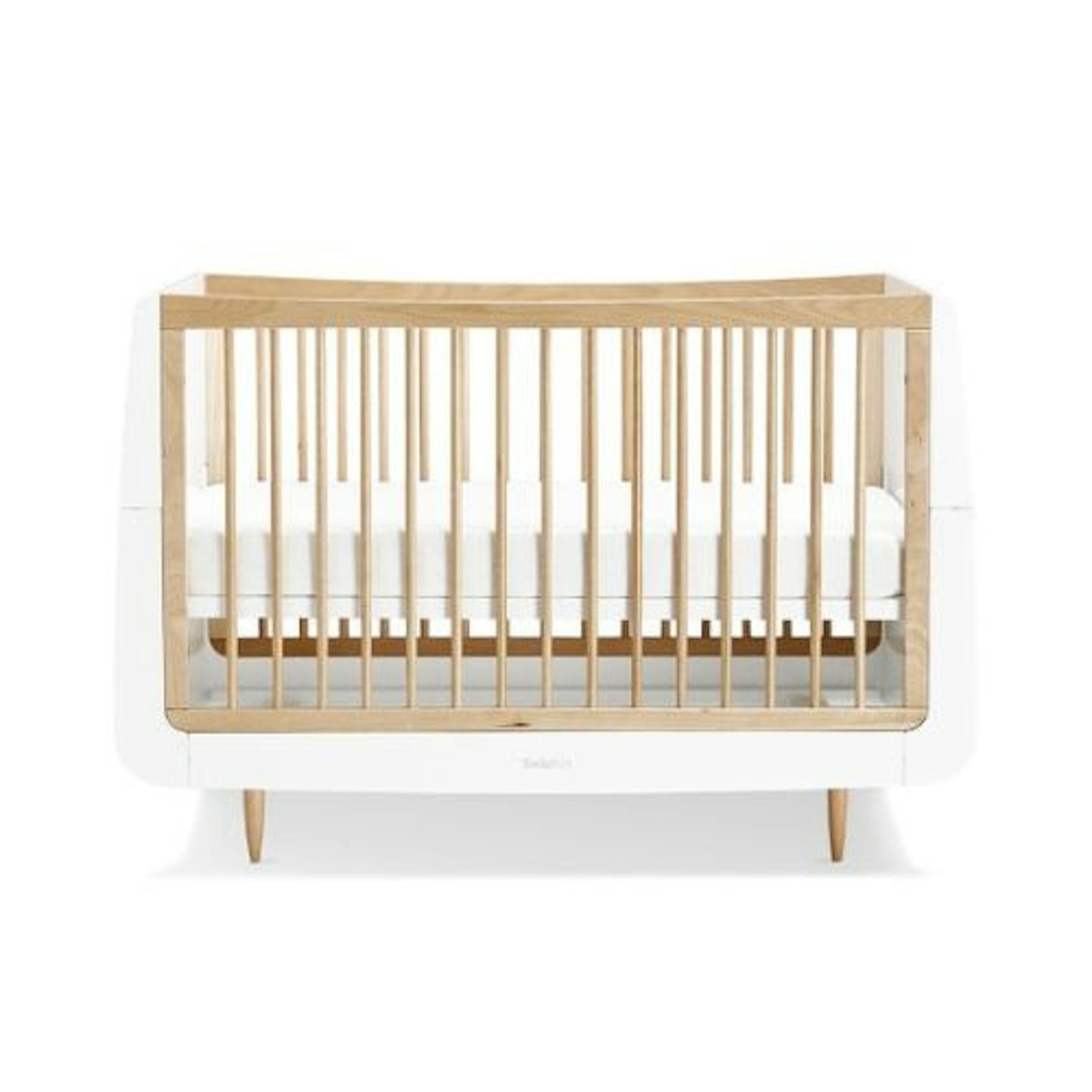 Kiddies Kingdom
Description
We love the customisable concept behind this minimalist SnuzKot Skandi cot bed – you can choose
Pros
Modern and minimal in true Scandinavian style 
Available in six colours 
Stylish
Best traditional cot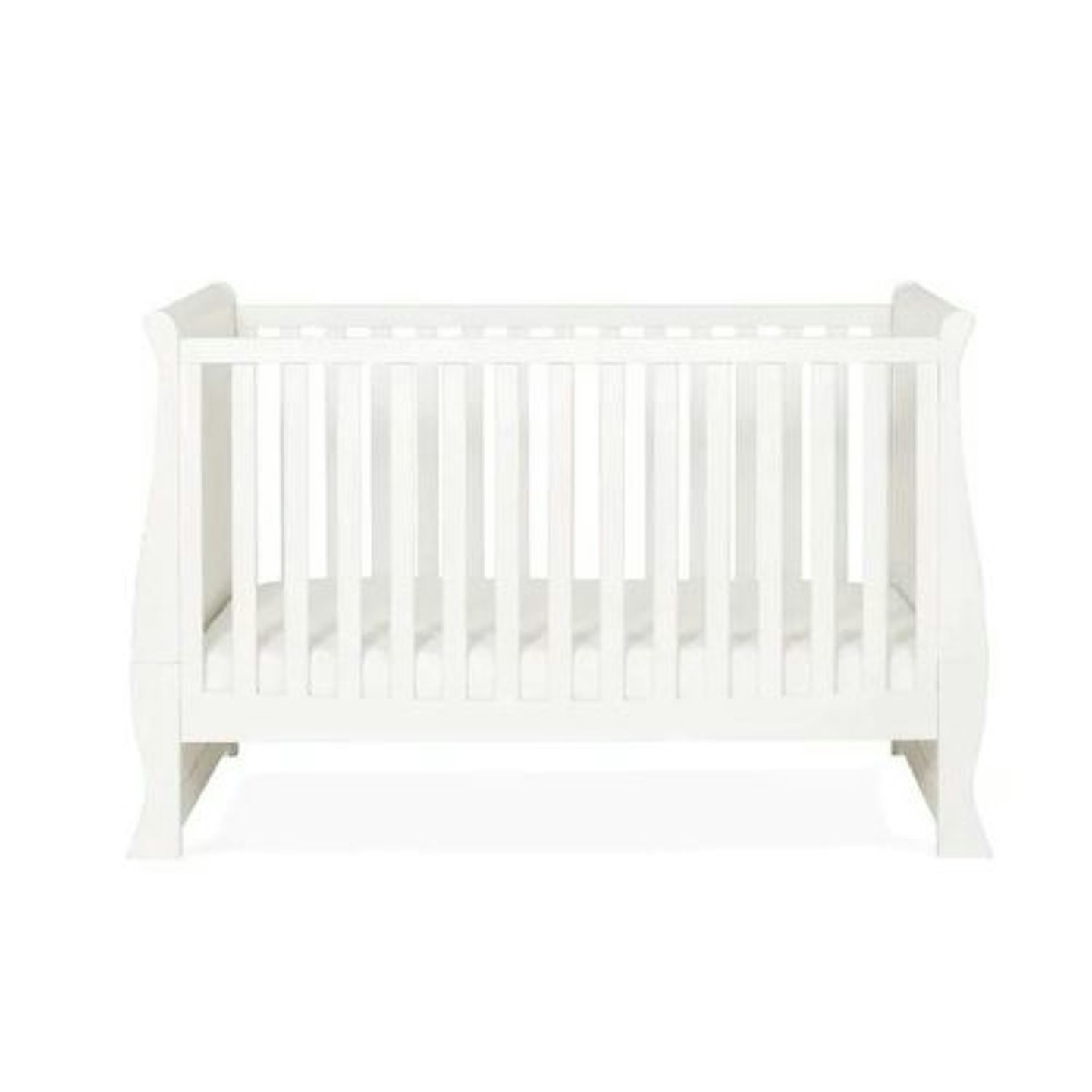 Silver Cross
Description
There's something about this traditional sleigh cot bed that we cannot get enough of. The satin
Pros
Traditional design
Grows with your child
Three base height positions
Best multi-purpose cot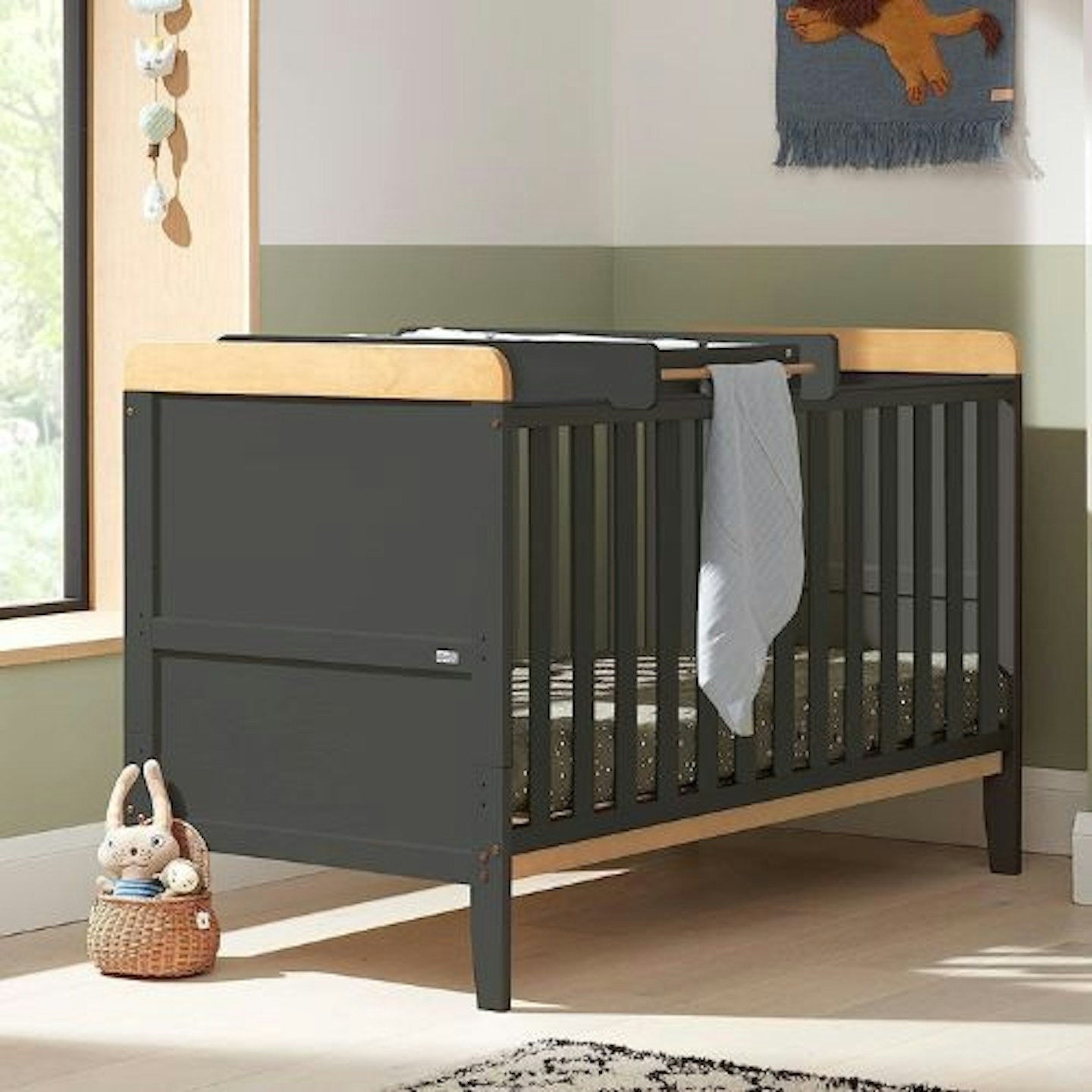 Amazon
Description
We love that this Tutti Bambini cot has a matching cot top changer that attaches securely to the
Pros
Easy to assemble
Space-saving
Two colour options
Best overall cot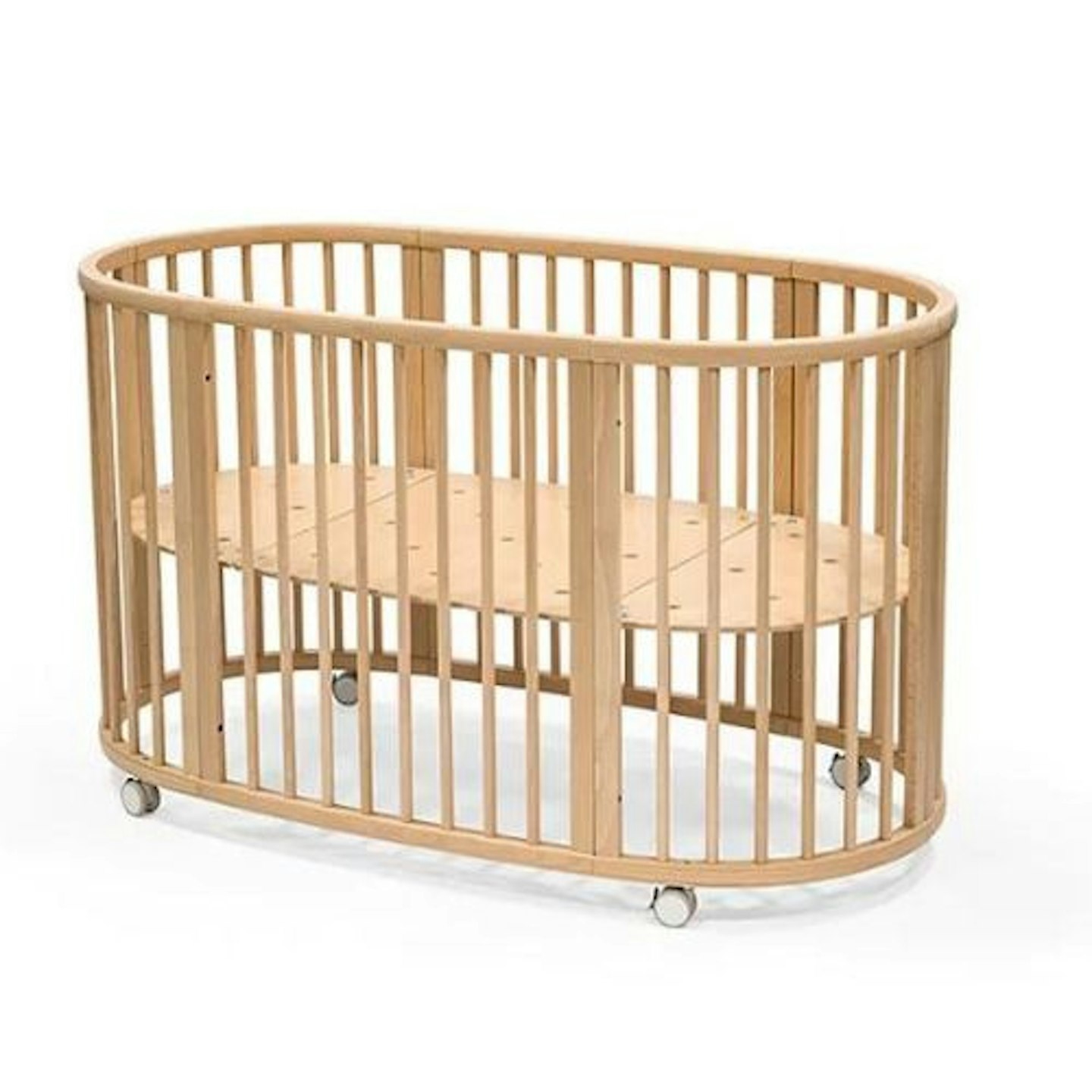 John Lewis
Description
The Stokke Sleepi Oval Crib bed grows with your child from birth until they are school-age. We
Pros
Multiple colour options
Wheels which can be removed
Unique oval design
Cons
Slightly tricky to put together
Best luxury cot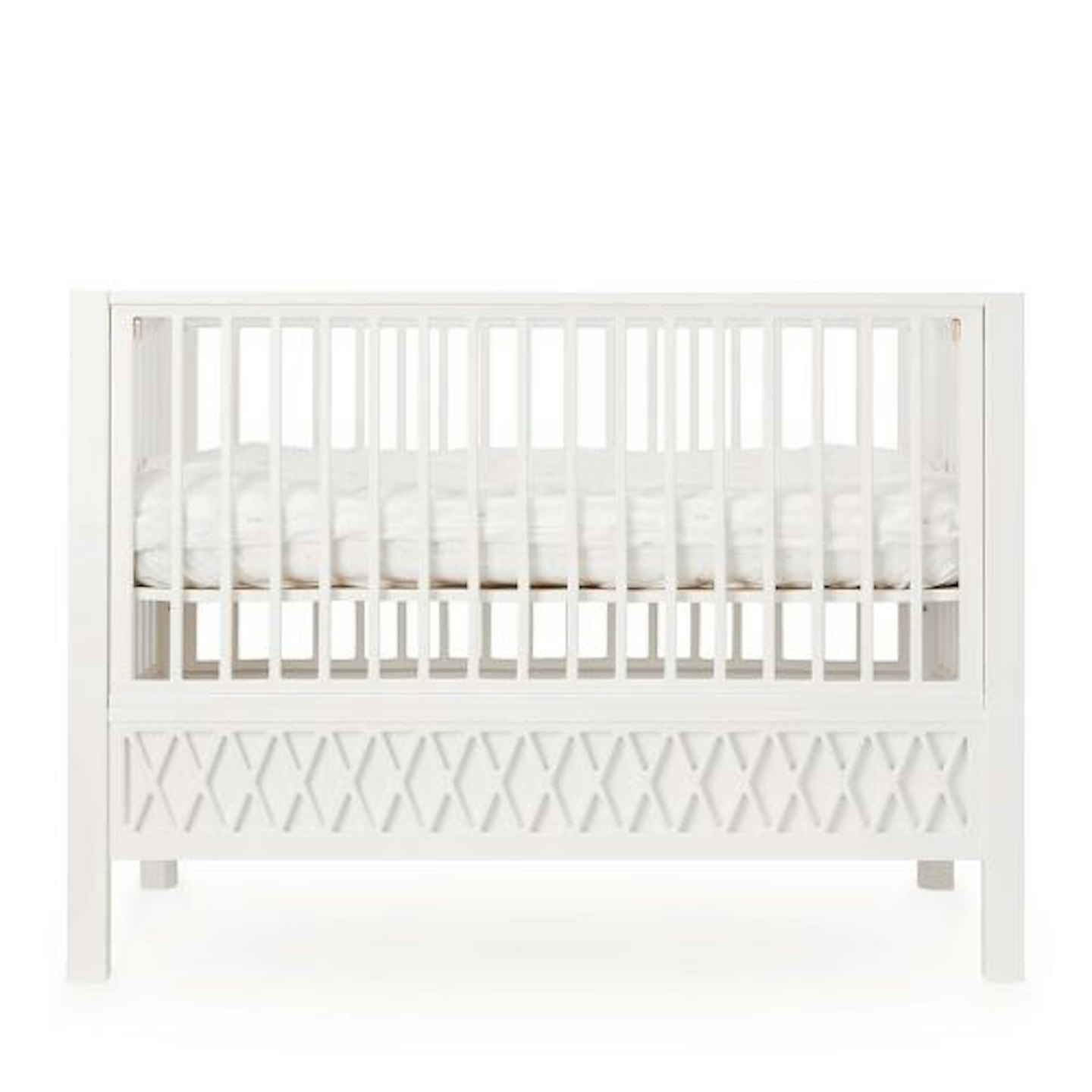 Harrods
Description
This stunning cot will bring a timeless elegance to your little one's nursery. The name Harlequin
Pros
The side panel is easily removed with two childproof push buttons.
Easy to assemble.
It can be set at three different heights.
Best natural wooden cot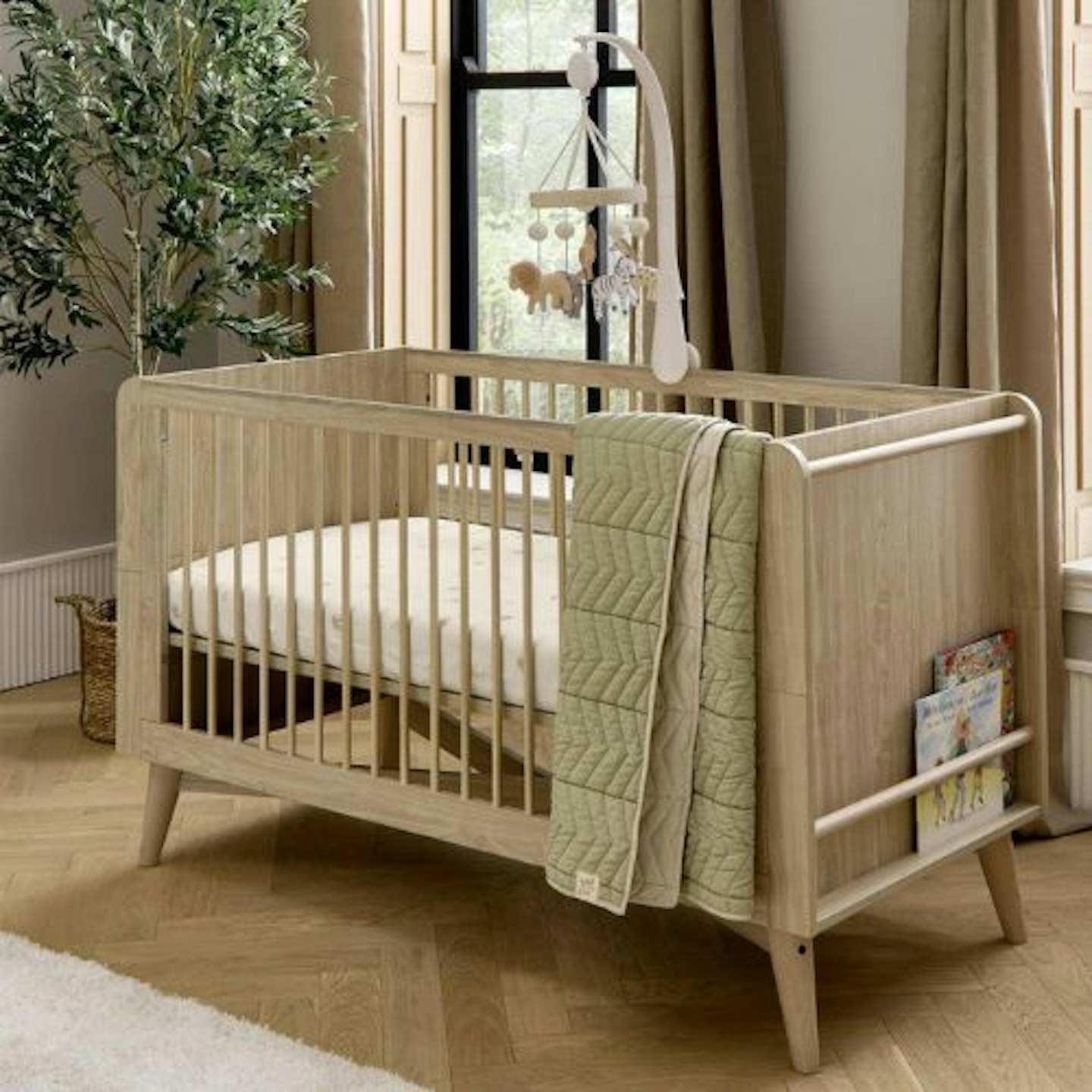 Mamas & Papas
Description
If you are looking for a neutral cot, then this wooden Coxley cot bed from Mamas & Papas is a
Pros
Two teething rails will soothe and protect gums
Easy to assemble
Matching furniture range
Best for a stylish design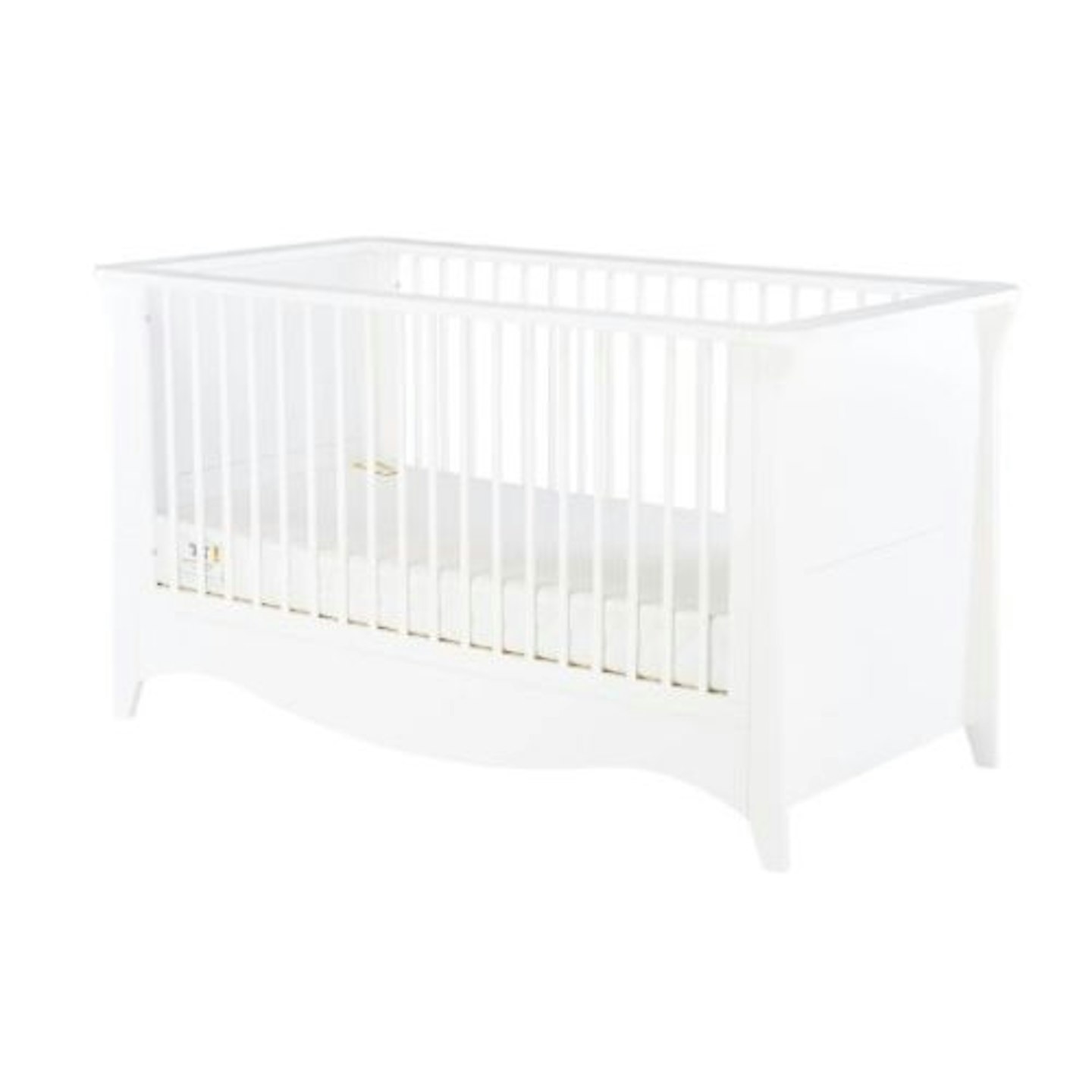 CuddleCo
Description
The Clara Cot Bed won Silver winner for Best Cot, Crib or Moses Basket in 2023 at the Mother&Baby
Pros
Converts from a cot to a stylish toddler bed
Has three mattress positions
Stylish design
Cons
Can't make use of storage under the bed
Best statement cot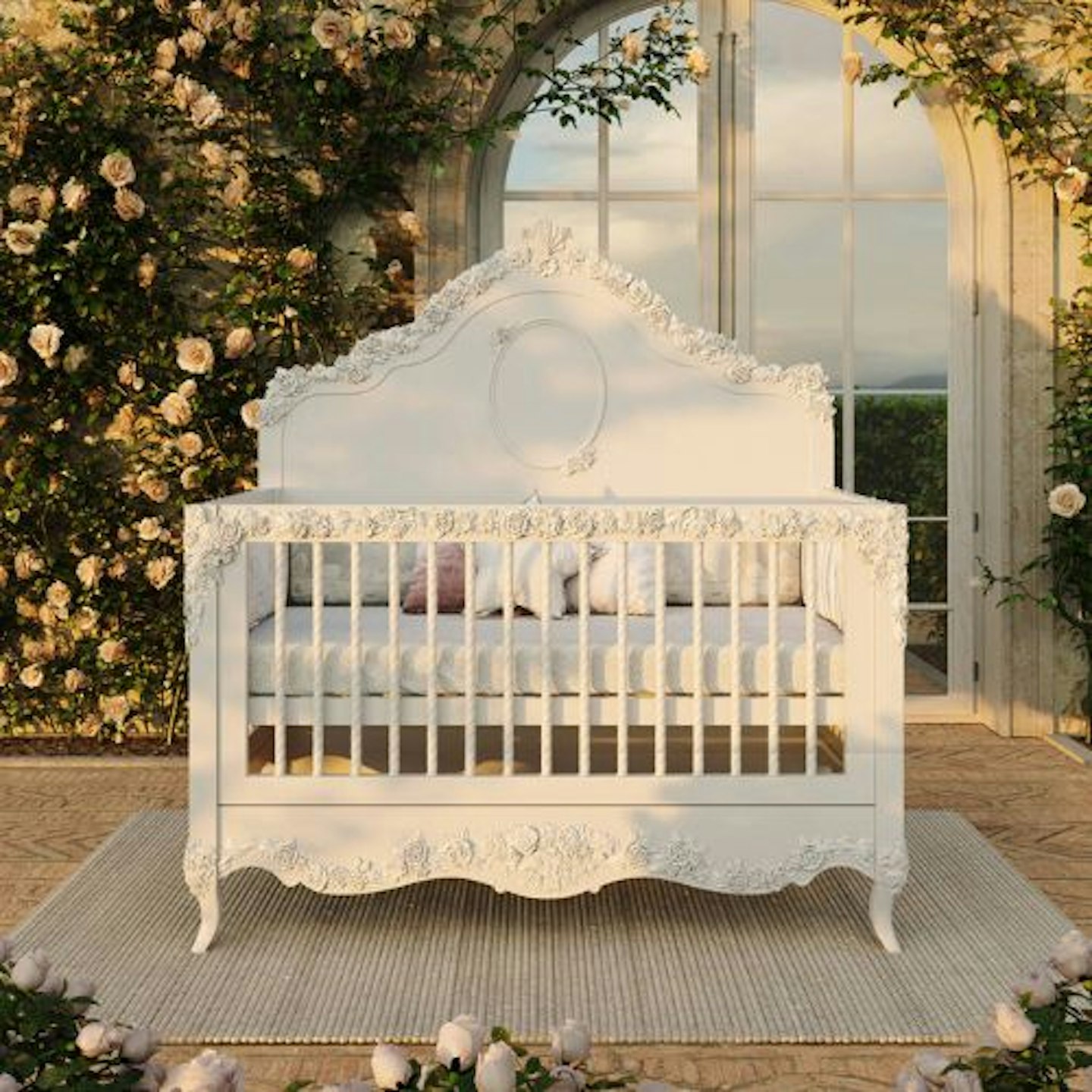 Bambizi
Description
This Bambizi cot is truly magical. The French cot epitomises majestic elegance while possessing a
Pros
3 in 1 cot bed
Hand-crafted from solid mahogany
Fixed side rails
Two height settings
Cons
Might be too big for some
Best cot for small spaces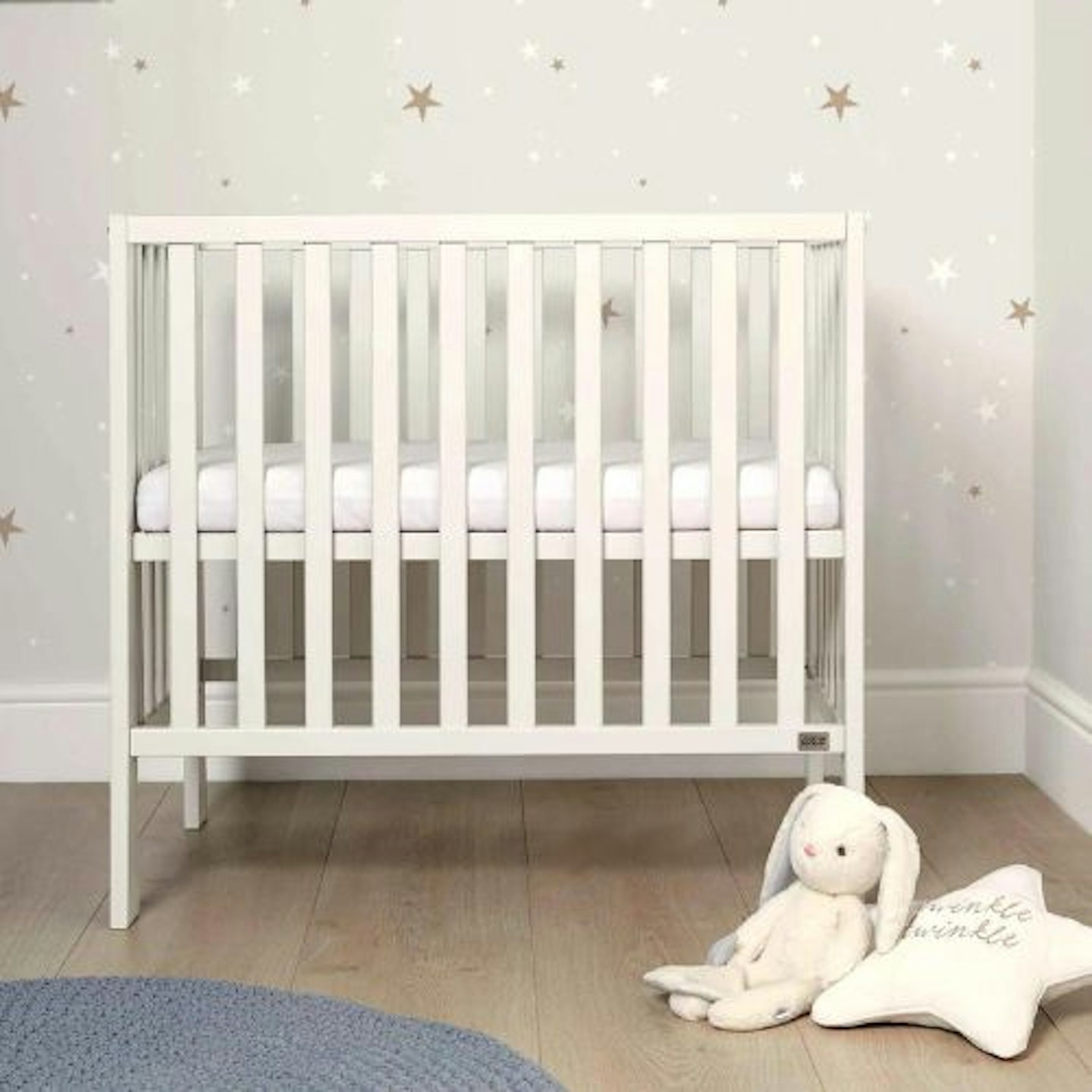 Mamas & Papas
Description
A cot doesn't need to be the focus of the room if you don't want it to be. If you would rather
Pros
Perfect for smaller spaces
Compact
Two cot base heights
Cons
Not suitable past 18 months
Best cot bed with storage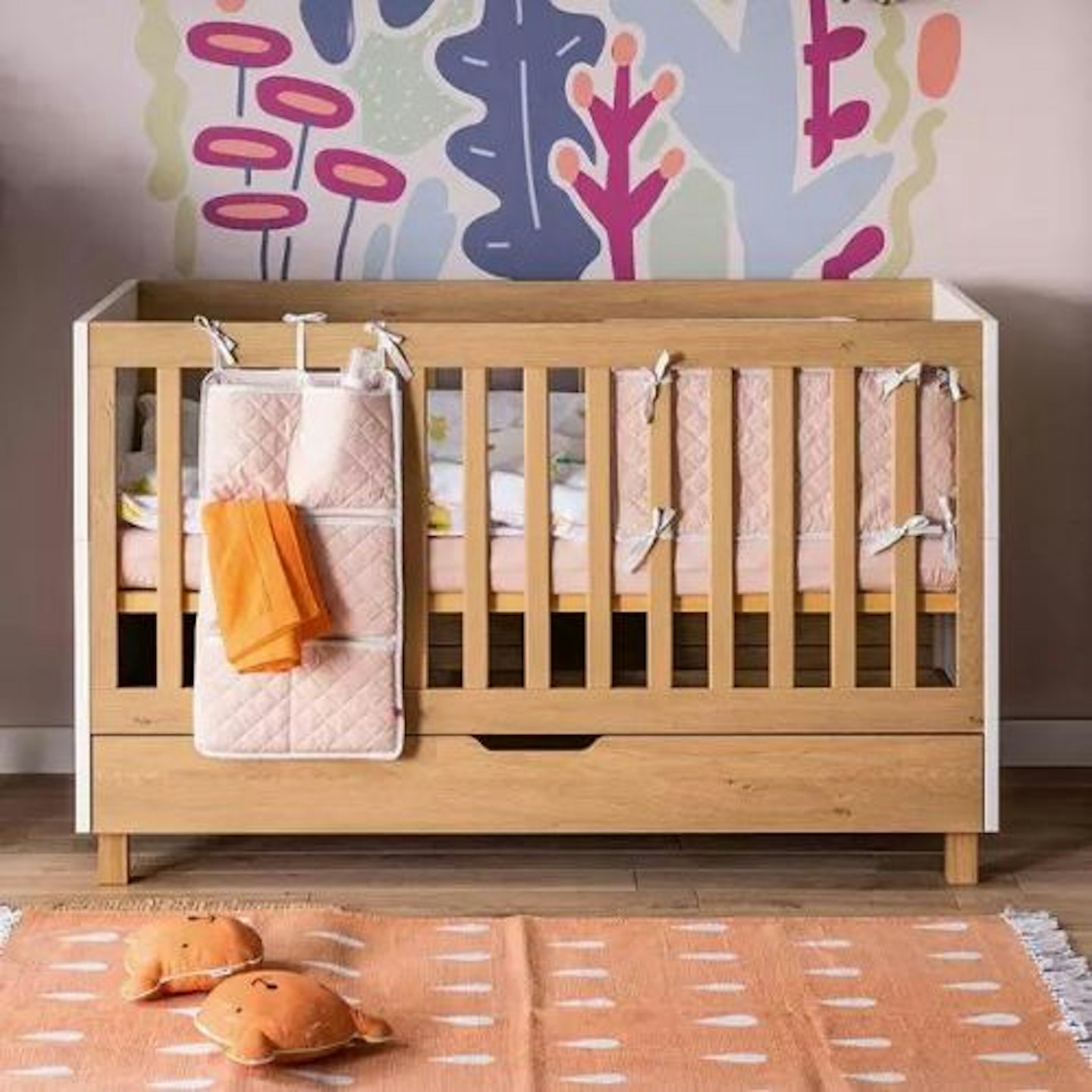 Cuckooland
Description
When you have a baby, you quickly learn that storage is worth its weight in gold. The endless
Pros
Height adjustable base with nine settings
Full-length storage drawer
For co-sleeping - one side of the cot can be removed and attached to any of the Vox adult beds
Cons
No detailed online reviews
Best cot for the Scandi aesthetic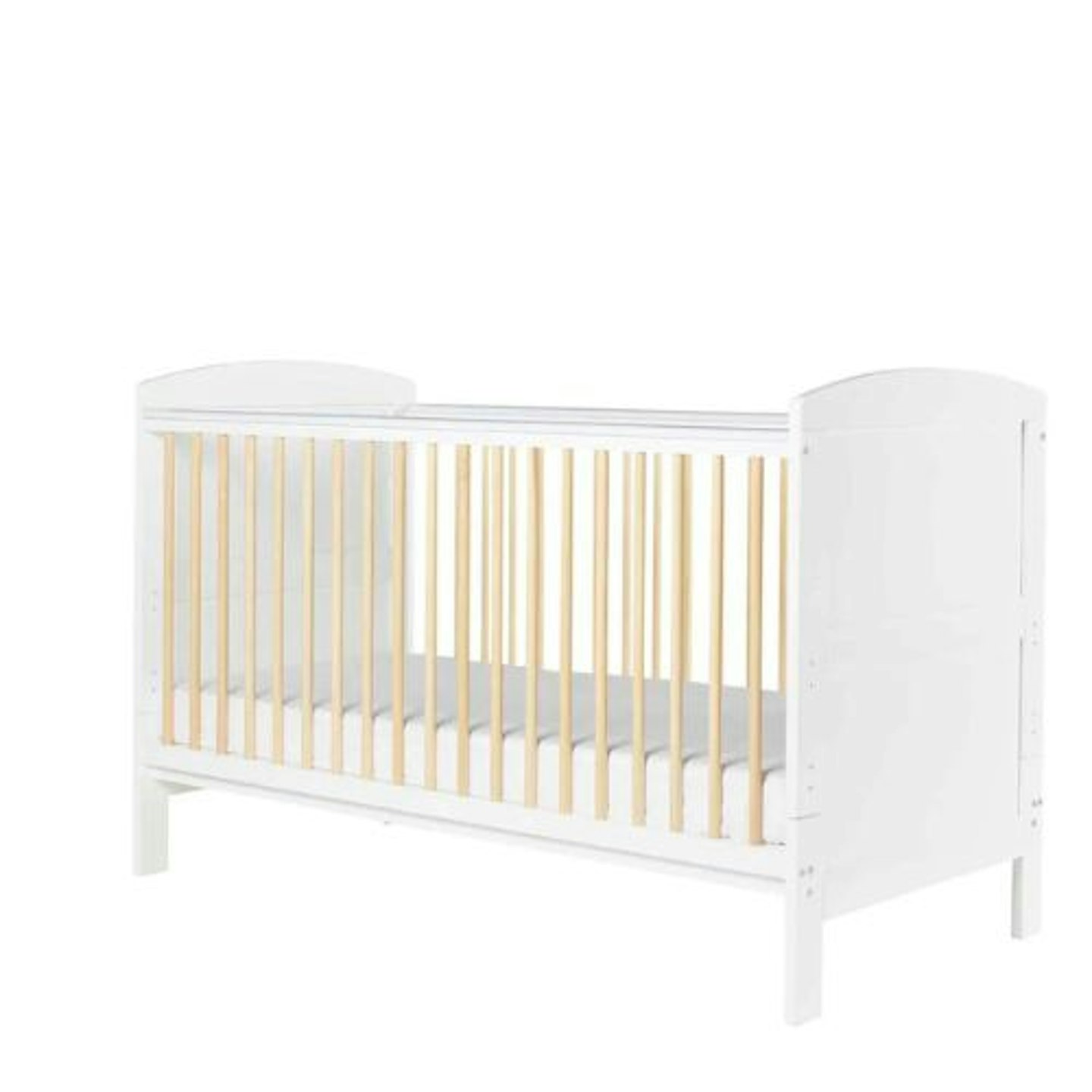 Ickle Bubba
Description
Scandinavian design focuses on minimalism and functionality. We like the clean and simple lines
Pros
Three height positions
Includes teething rails
Includes mattress at an added cost
Two colour options
Best acrylic cot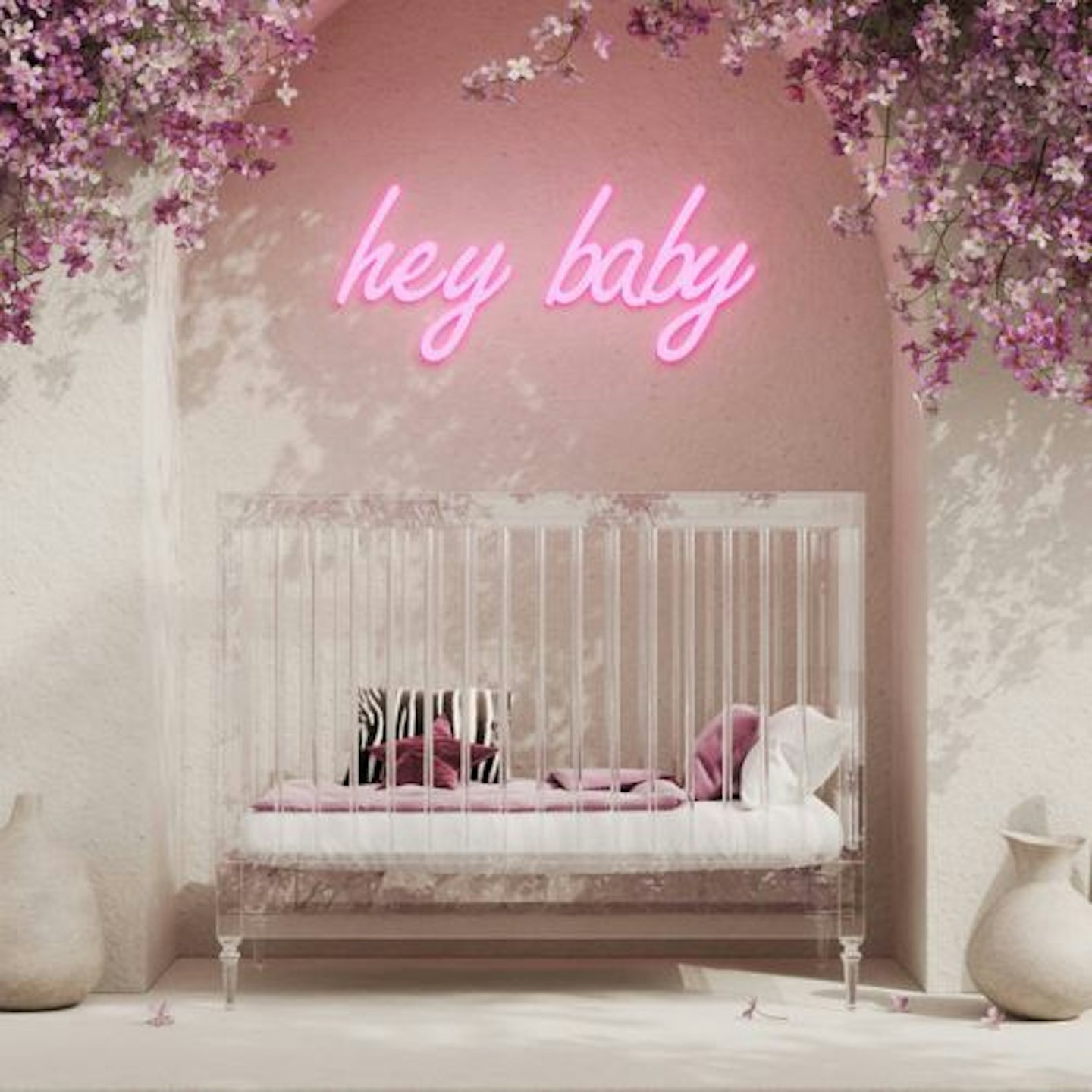 Bambizi
Description
This cot bed takes 18th-century chic and pulls it into the 21st century, with the modern aesthetic
Pros
100 per cent recyclable
non-toxic acrylic
On trend
What to Consider When Buying a Cot
Assembly: Some cots are significantly easier to put up than others, but most of the baby beds in our list require some assembly. If you are not a DIY queen or king, you will probably want to opt for a cot bed which is simple to put together or comes with installation.
Space: Naturally bigger than others, especially ones that are designed that convert into toddler beds (even a double bed in the case of the Bambizi Secret Garden Monogram Three In One Cot Bed), so keep this in mind. Always check the size dimensions before purchasing.
Does it include a mattress? — Another key thing to consider. Most of the cots in this list do not include a mattress. This means you will have to purchase it separately. Always check the size mattress needed as these are not always the same.
Should I start with a cot bed or a Moses basket?
The Lullaby Trust (The British charitable organisation for promoting infant health and safe sleeping) advises that for the first six months of your little one's life, they sleep in your bedroom with you. Your little one should sleep in their own flat sleeping space. However, the choice of where they sleep is yours. It can be a cot bed, crib, Moses basket or next-to-me cot. We love next-to-me cots as we found that you can easily comfort your precious new baby if they wake in the middle of the night - without having to leave the comfort of your bed. Some people opt to have a Moses basket downstairs for daytime naps and a next-to-me cot for the night.
Cot safety
To ensure you're buying the safest crib possible for your baby, the NHS advises to make sure it meets the British safety standard BS EN 716. All of the cots selected in this article comply with this regulation. You should be able to find this number either in the instructions or on the cot itself. Other important features to look out for include:
For the first six months, the safest place for your baby to sleep is on their back in a separate space in the same room as you.
There are no gaps between the mattress and crib for the baby's head to get stuck.
The distance between each bar shouldn't be more than 6.5cm (2.5 inches), so your baby's head cannot get trapped.
The cot must be sturdy and built following the instructions.
Any moving parts should work smoothly.
Cot bumpers, teddies and loose blankets aren't advised, as they can cause baby to overheat or get tangled in the fastenings.
Never leave anything with ties in the cot with your baby.
What's the difference between a cot and cot bed?
The main difference between a cot and a cot bed is the age suitability. Cots are suitable from birth until your little one can stand and potentially climb over the bar (usually 18 months). At this point, the cot becomes unsafe. Cot beds are generally bigger and can be adapted into a toddler bed by removing one of the sides or panels.
FAQs
What age should my baby move from Moses' basket to cot?
After the first six months, your baby will be ready to go into their nursery or bedroom, and it is then a good time to upgrade their sleeping quarters. Although little, your baby is growing at a rapid speed, and they will need a spacious cot or crib to sleep in - if any of you have any chance of getting a good night's rest.
Should a baby cot be against the wall?
Your baby's cot should either be right up to the wall with no gaps or at least one foot away from the wall. This positioning will ensure that they don't get trapped if they learn to climb out of their cot bed. Ideally, position your child's cot away from windows, heaters, lamps or any wall decorations. Keep any furniture your child could use to climb out away from the cot as well.
Hannah Carroll is a Parenting, Lifestyle and Home Product writer for Grazia, specialising in product testing and reviews. With three children, Hannah loves testing the latest industry products on her own family.