Loved by celebrity parents such as Rochelle Humes, Binky Felstead, and even the Duchess of Cambridge, Kate Middleton, a Moses basket has become a staple for new parents for keeping baby in a cosy little cocoon, whether that's around the house or by the bedside at night.
Designed to be used from birth up to around six months old and to resemble the closeness of a womb-like environment, it makes for a great first bed. But do you need one? And what are the perks? We've shared everything you need to know, as well as a collection of the cutest and most stylish Moses baskets worth buying for your little one.
Do you need a Moses basket?
A Moses basket isn't a necessity, and you may prefer to keep your baby in a cot or bedside crib from day one. However, if you're limited on space, a Moses basket is perfect for keeping your newborn close and doesn't take up as much room as a bedside crib or a full-size cot. The key difference however is that Moses baskets come with handles on either side of the bassinet, making it easy to carry your baby from room to room as they slumber and to keep a close eye on them at all times.
Not only that, but we can all agree your little one will look super cute tucked up napping in one of these.
Benefits and considerations for a Moses basket
• Portability: The biggest selling point with a Moses basket is just how portable it is and while it isn't specifically designed for travel, it's easy to take with you when visiting family and friends compared to a travel cot. Plus, if you're staying overnight, your baby is likely to sleep better in the familiarity of their usual bed.
• Storage: Realistically, you'll only be using your Moses basket for a limited time. For this reason, you might want to opt for one that can be neatly folded away once outgrown or to save for another baby. That being said, a Moses basket can have huge sentimental value, and with some gorgeous options available, you may want to keep it on show and use it for storing other baby buys like toys or muslin cloths.
• Extra buys: It's worth considering that not all Moses baskets come with a mattress and sheets, and if that's the case, you'll need to buy these separately. The same goes for a Moses basket stand - if you want yours to have one, make sure to check if it comes with it or instead buy one that's compatible with your chosen Moses basket.
SHOP: The Best Moses Baskets
The Best Moses Baskets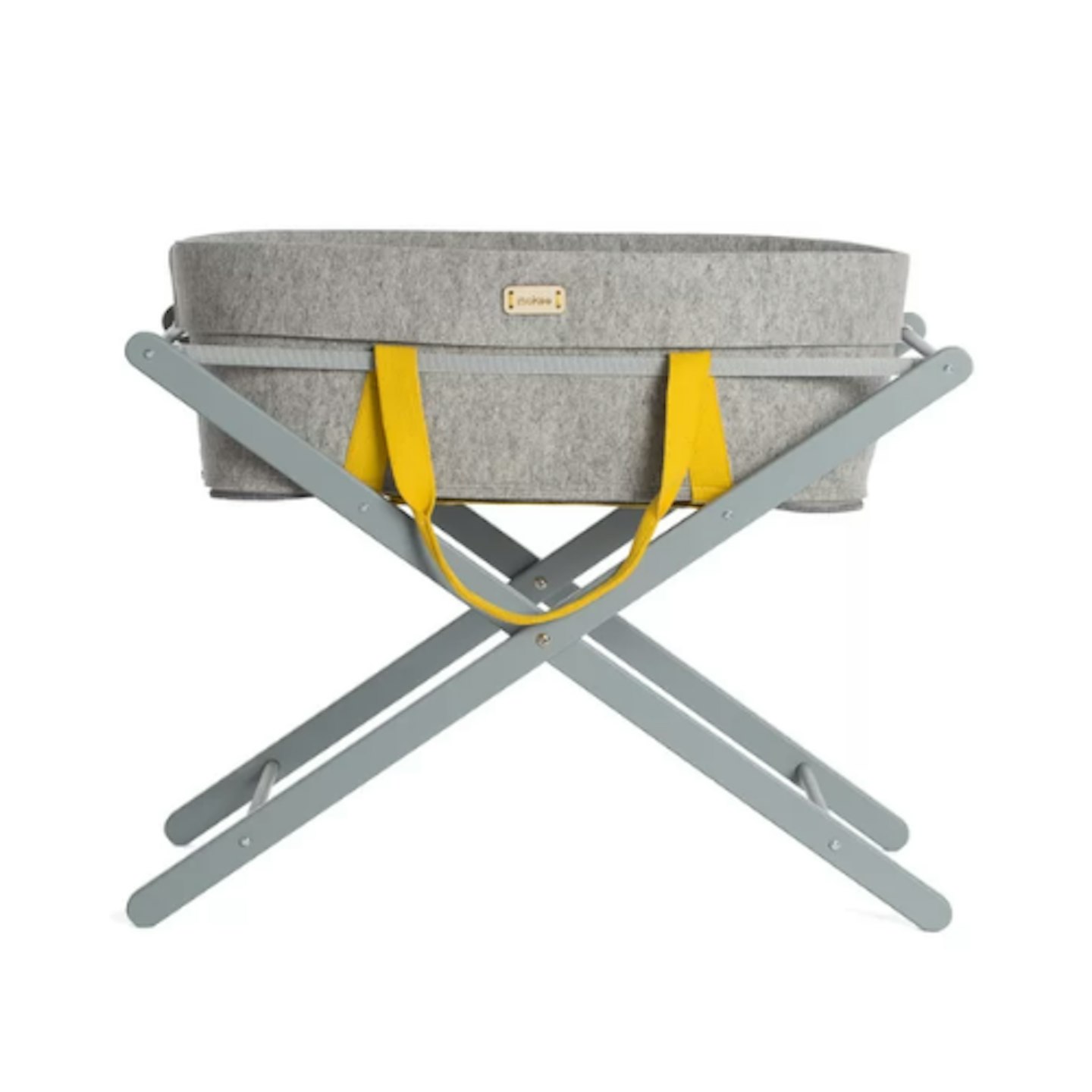 1 of 10
Mokee WoolNest Bassinet, £219.99
The bassinet is made from soft natural wool felt and available with a range of bold handle colours so you can customise your little one's nest to suit your style. It's suitable for babies up to six months and has a stylish, contemporary twist on the classic Moses basket.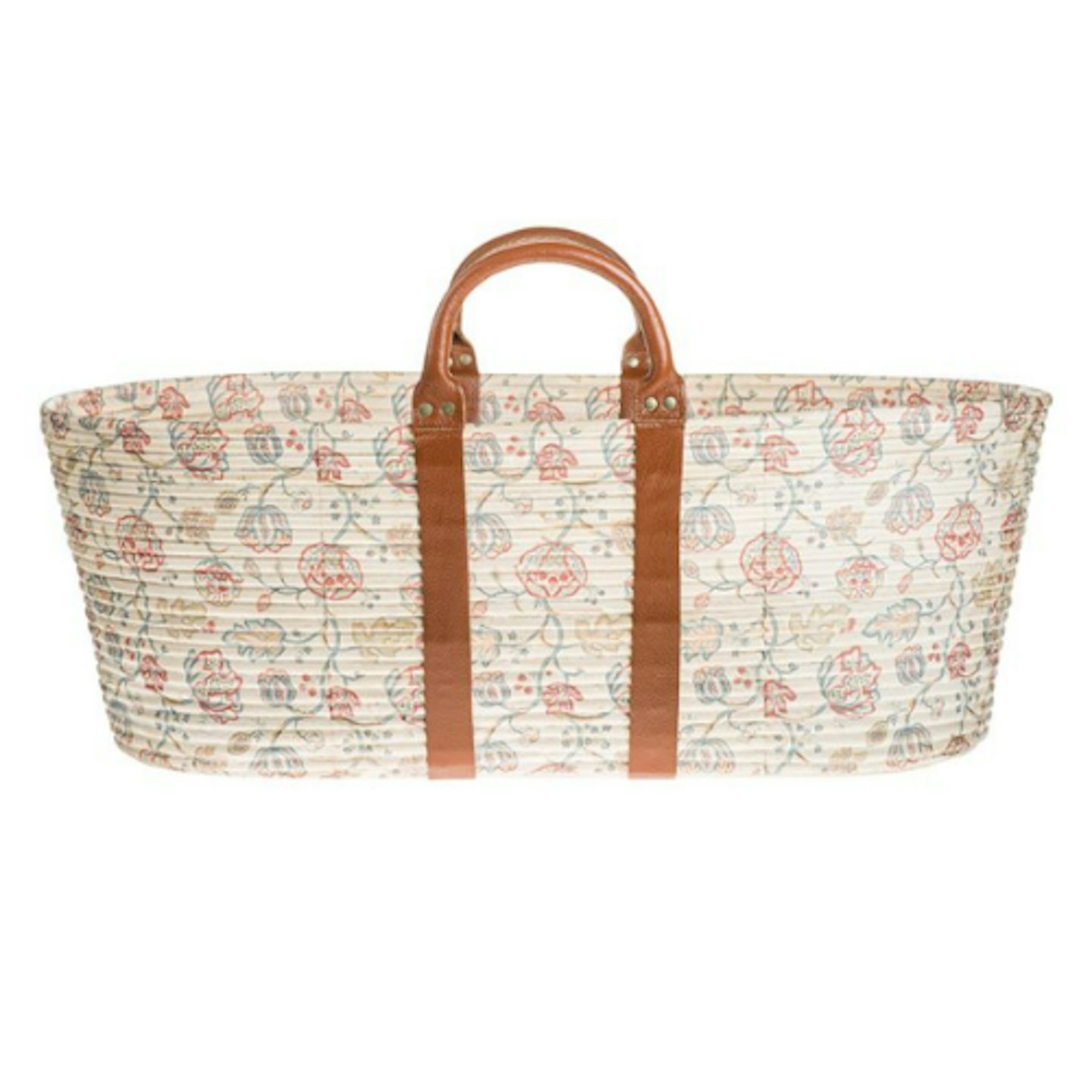 2 of 10
DockATot x William Morris Moses Basket, £450
This DockATot Moses basket with an eco-friendly coconut coir mattress, twin top leather handles, and a pretty-in-pink decoupage-style William Morris design is what dreams are made of.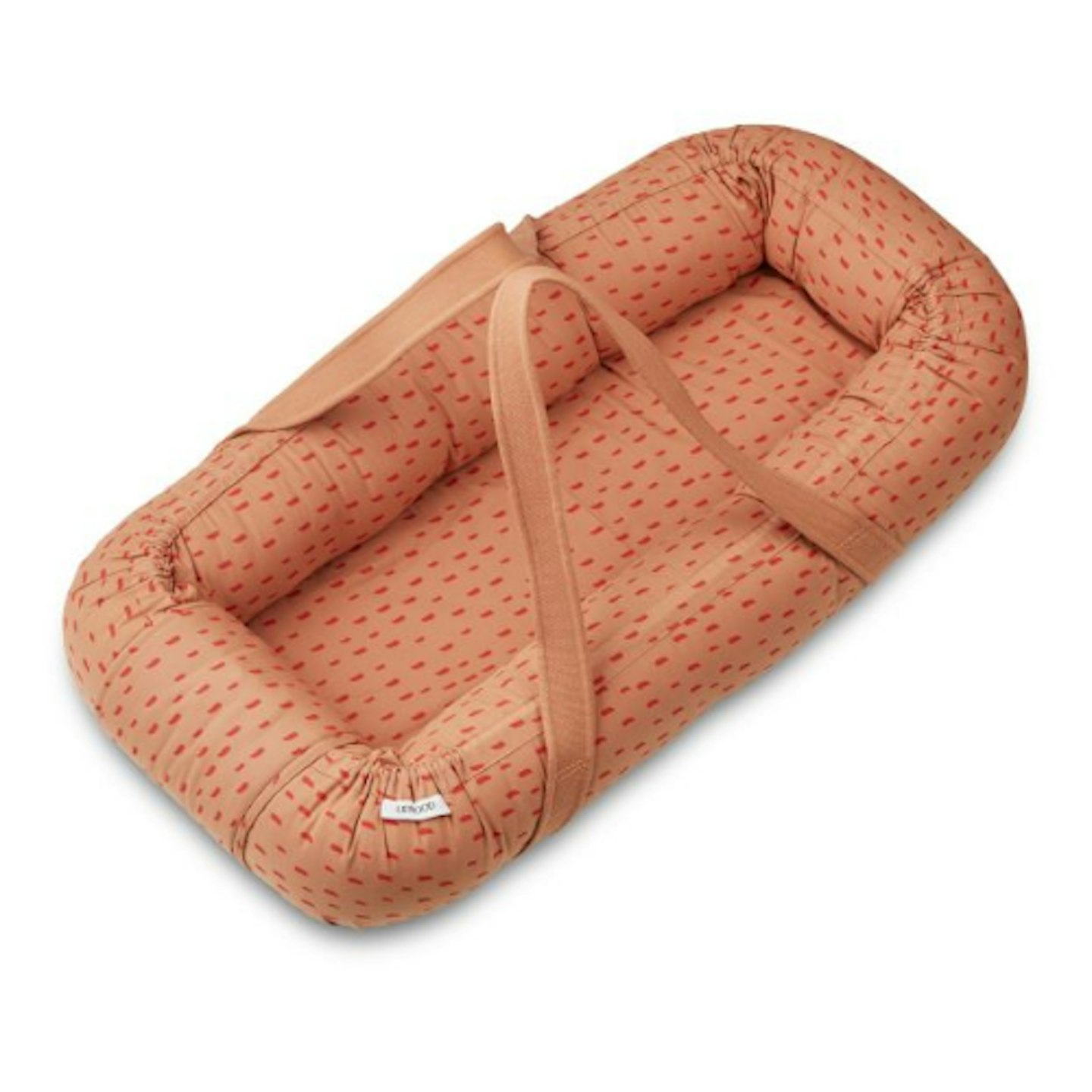 3 of 10
Liewood Soft Organic Cotton Moses Basket, £103
The Liewood Moses Basket, available in a whole host of Scandinavian-style designs including polka dots and superheroes, is a super snug choice for your newborn with the padded sides working perfectly as a cocoon. And don't worry, the cover can be removed and put in the washing machine.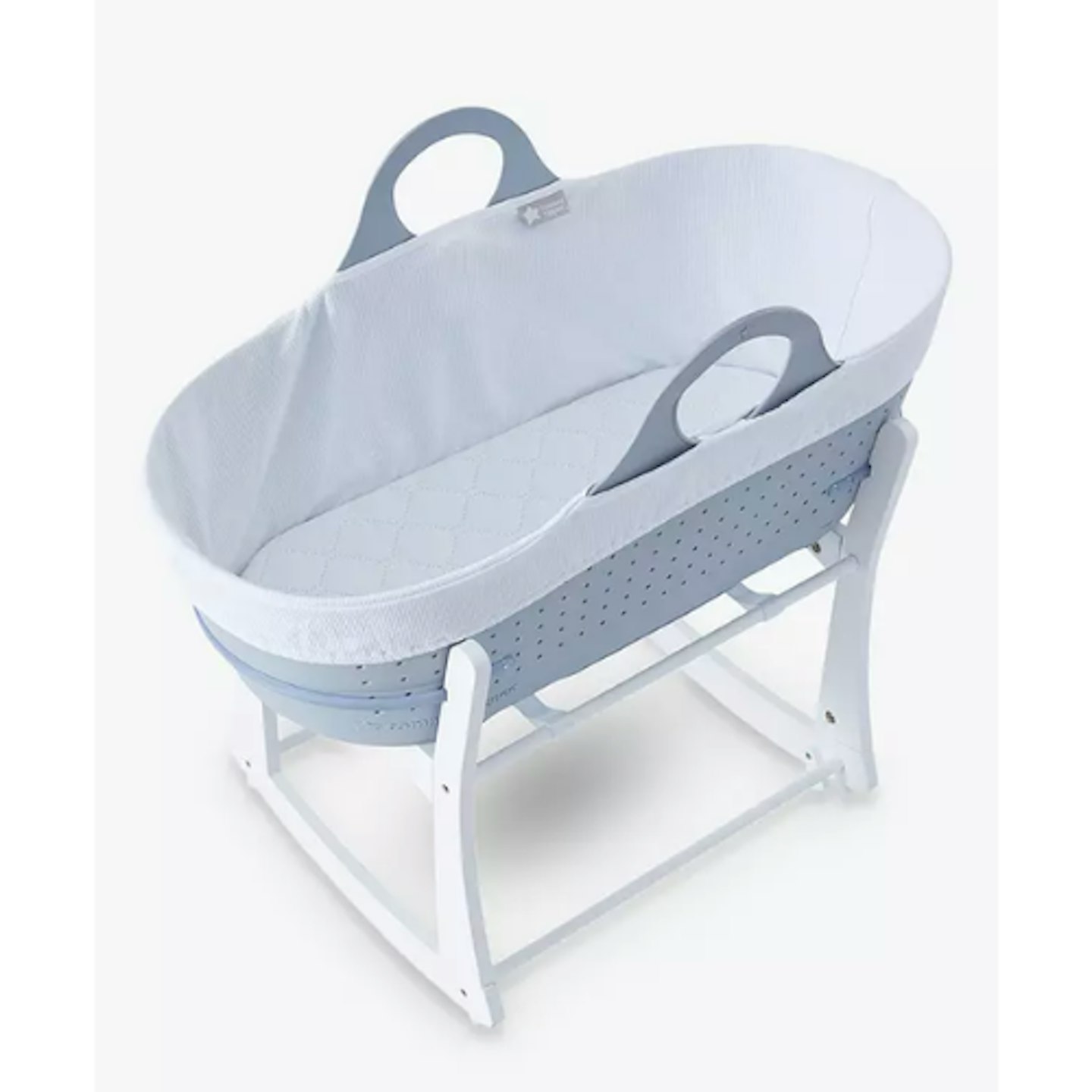 4 of 10
Tommee Tippee Sleepee Baby Moses Basket and Rocking Stand, £74.99
The simple and sleek Sleepee Baby Moses Basket from Tommee Tippee comes with air holes for breathability, a mattress, cotton liner, and even a rocking stand to help gently soothe your baby to sleep.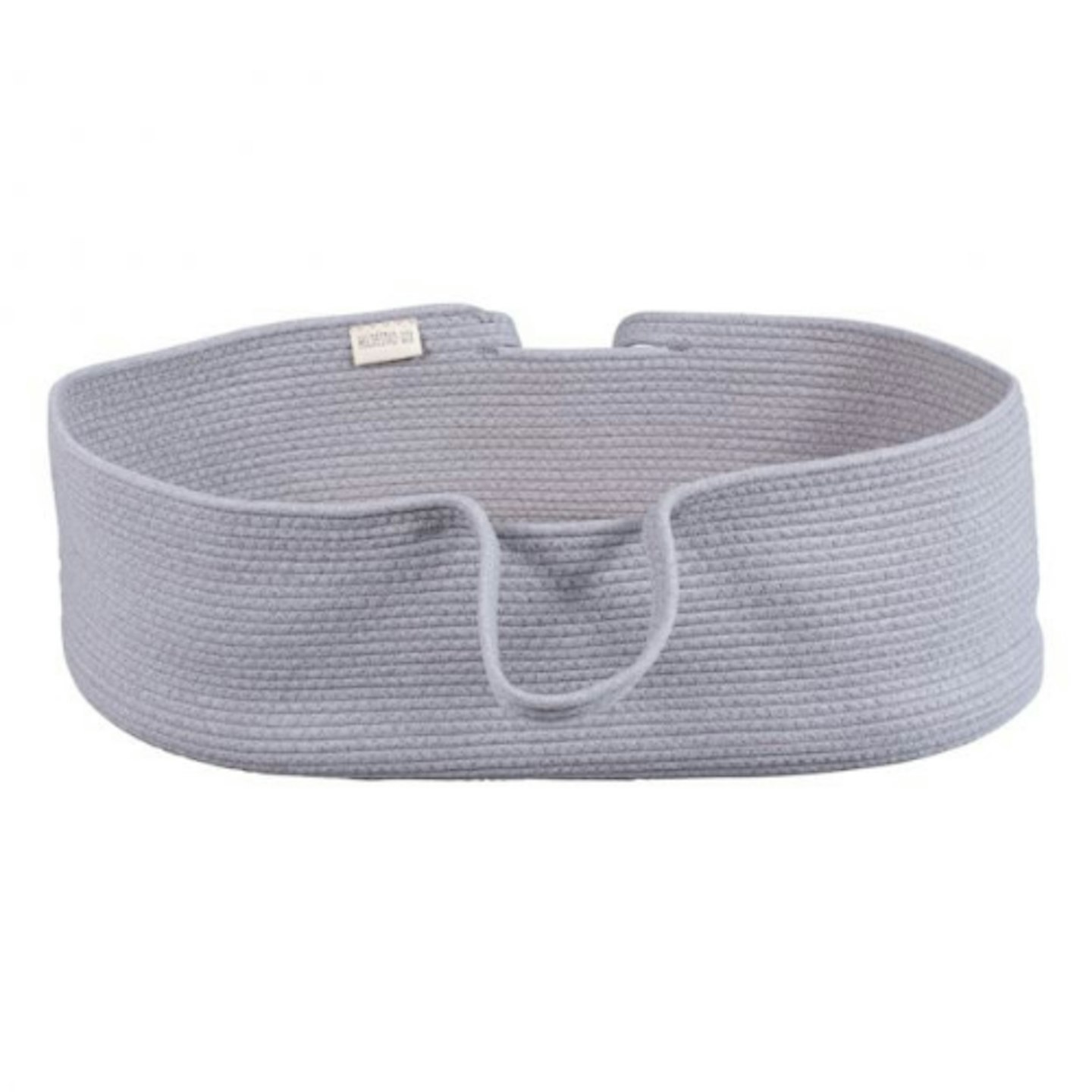 5 of 10
Hildestad Copenhagen Organic Cotton Moses Basket, £115
This beautiful, artisan-made Moses basket will be perfect for your baby whenever they need a nap. Suitable up to eight months old, its high sides will give your baby a sense of security and will help them sleep soundly.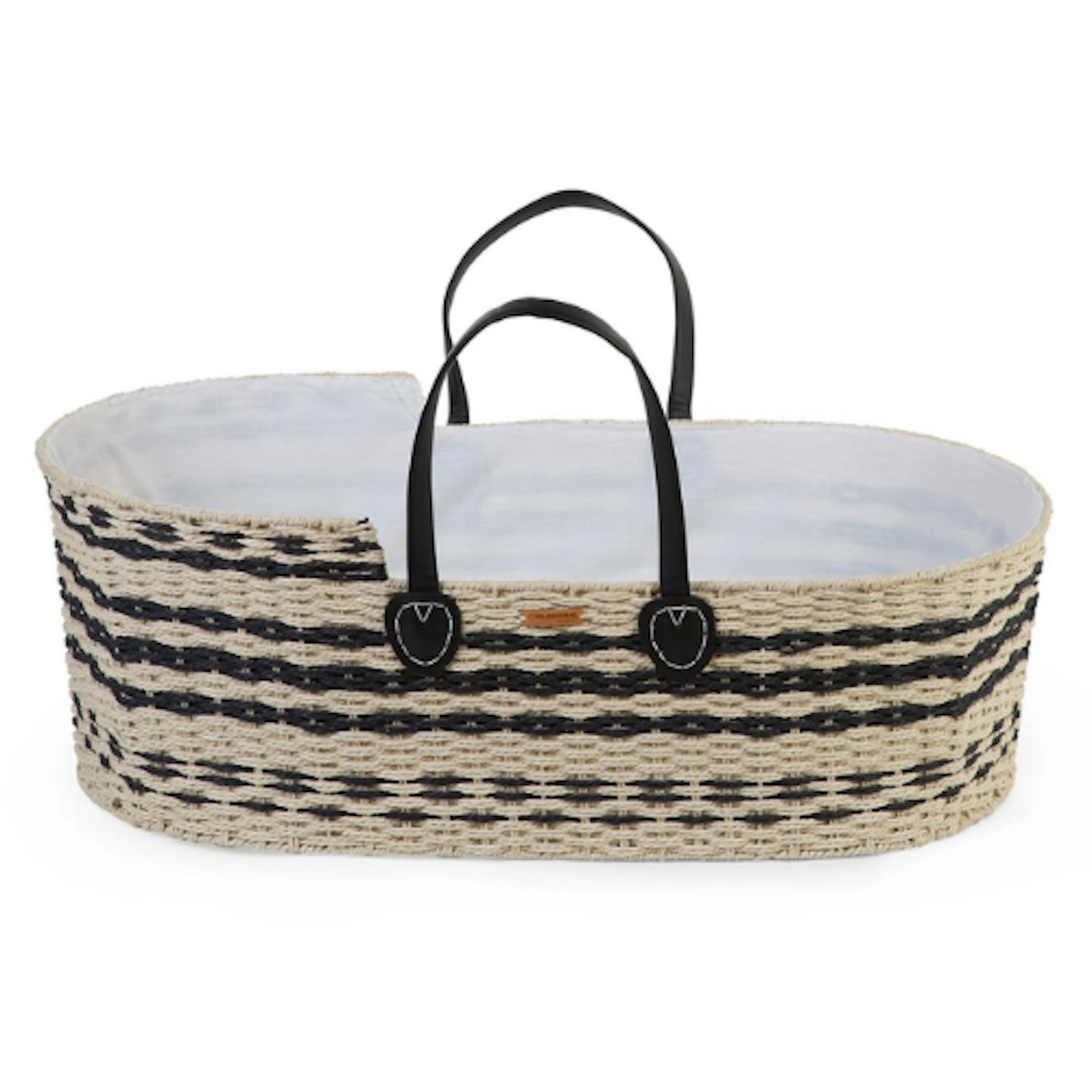 6 of 10
Childhome Moses Basket, £129
We love the contrasting natural and anthracite grey design that's striking, stylish, and will look great in every room. With a soft baby mattress included, your newborn will be comfy and sleep well (we hope!) from the get-go.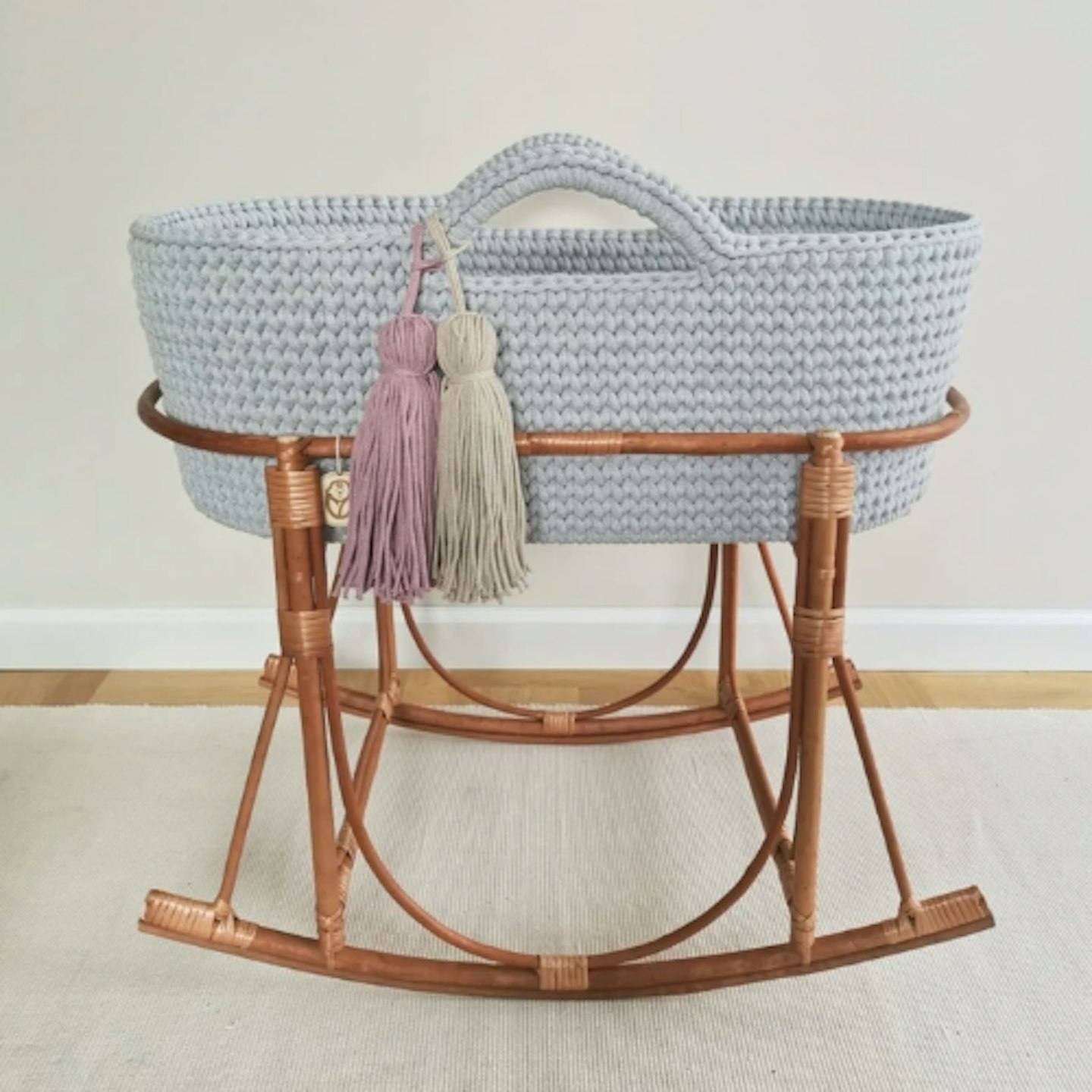 7 of 10
Blue Almonds Crochet Moses Basket, £275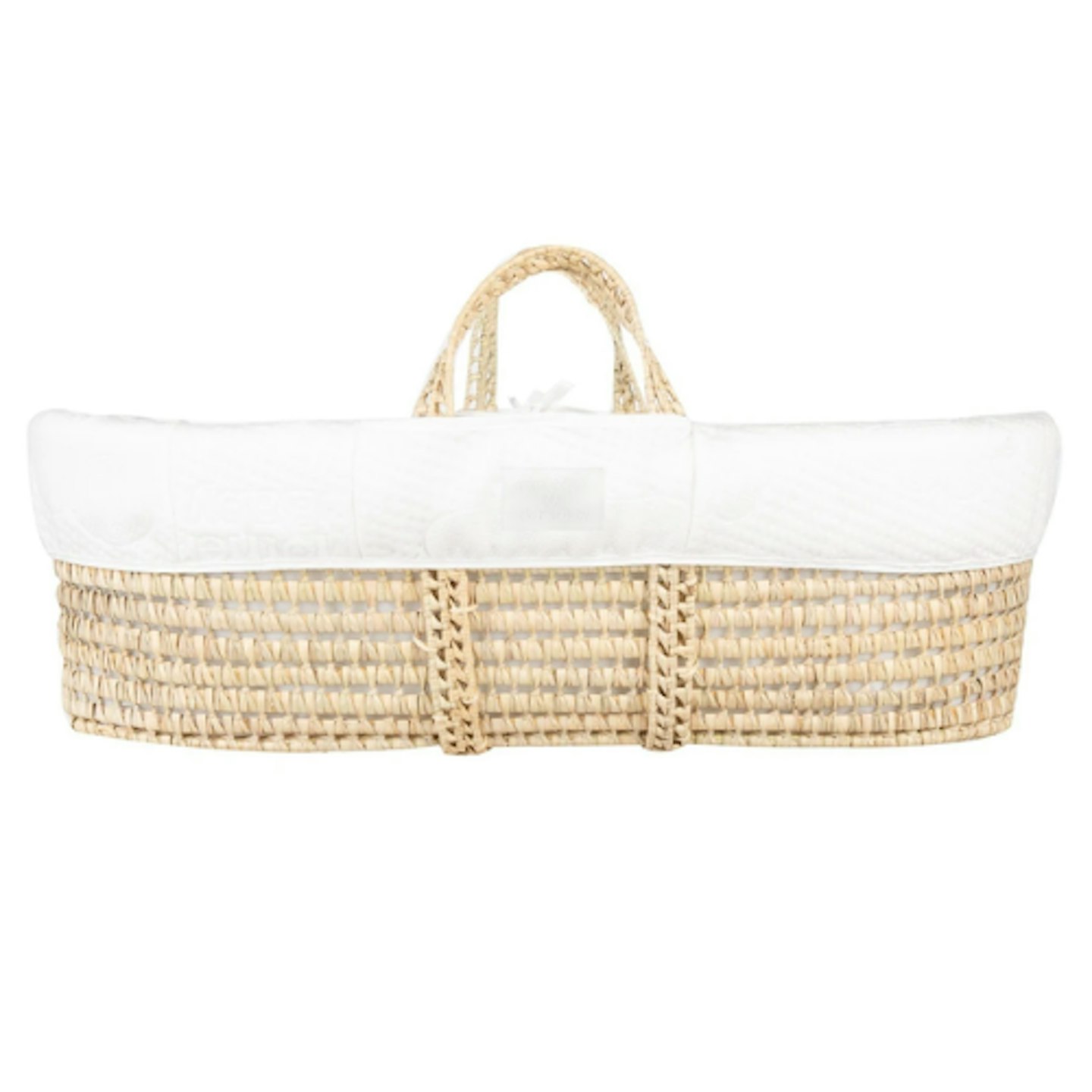 8 of 10
Mother&Baby Anti-Allergy Moses Basket, £89
Our friends at Mother&Baby have brought the traditional Moses basket into the 21st century with an innovative probiotic treatment on the mattress and dressing. This will protect the sleep environment from proteins that are known to cause common allergies - how smart is that?
9 of 10
The Basket Room Moses Basket, £152
This high-quality, hand-weaved Moses basket has been made ethically in Northern Ghana with the weaving communities and is a truly unique and beautiful find. With a mattress and sheet included, you can also choose other colour schemes with more of the natural veta vera grass weave colour coming through.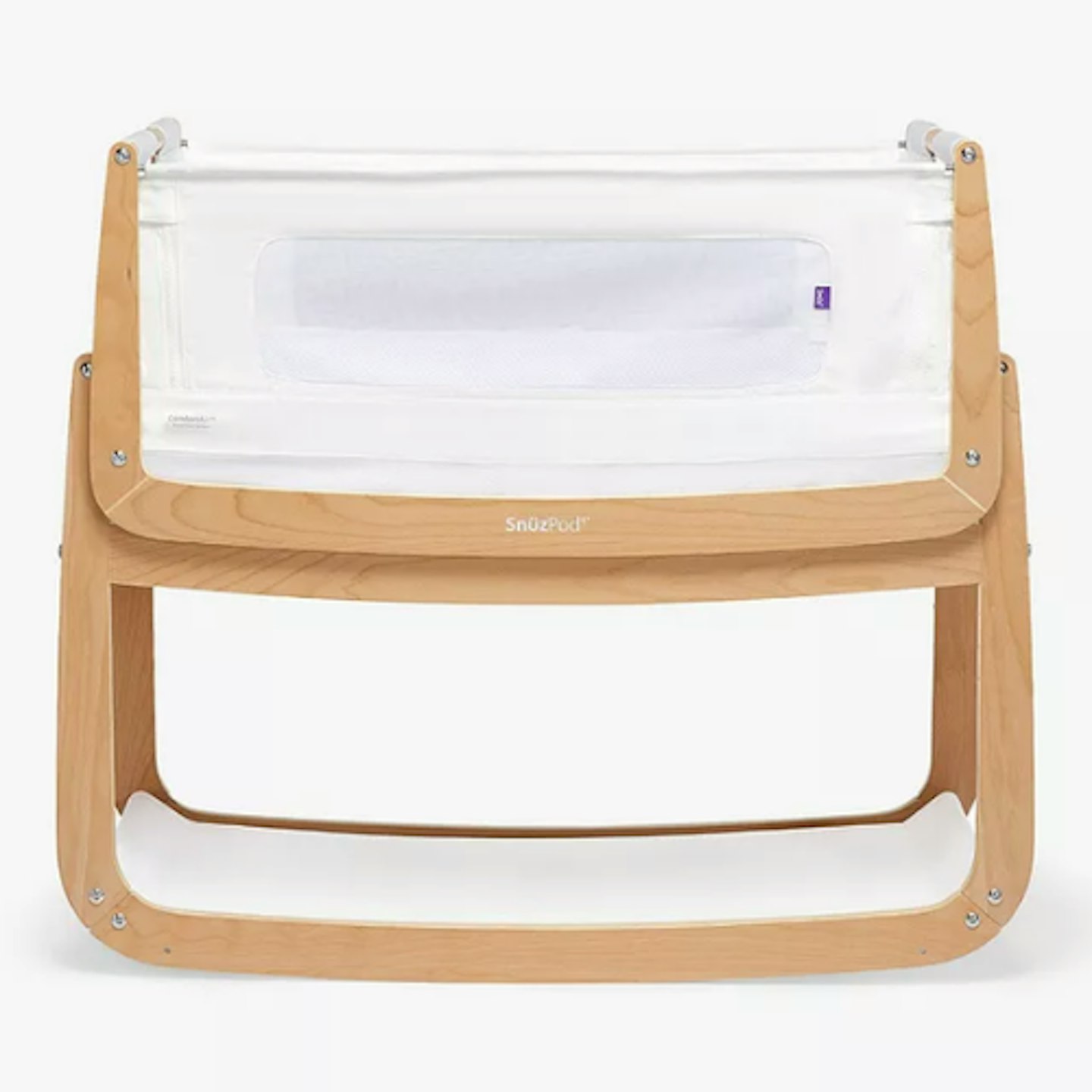 10 of 10
Snüz SnüzPod 4, £199.95
While this is technically a bedside crib, it's a super versatile option if you want a crib with the perks of a Moses basket. This three-in-one bed has a lift-off bassinet to carry around the house like a Moses basket, adjustable height to use as a bedside crib, and can even be detached from your bed to be a stand-alone crib with a rockable stand. Problem solved.
For more parenting stories, (non judgmental) advice, tips and memes, check out Grazia's new parenting community on Instagram, @TheJuggleUK