Molly-Mae has been setting trends from the moment she first hit our screens on the fifth season of Love Island. An Instagram influencer long before she even stepped foot into the Casa Amor, it's fair to say she knows how to spot a trend and have our search engines buzzing. From the moment she announced her pregnancy with long-term partner, Tommy Fury, followers and fans have flocked online to copy the couple's iconic - and somewhat lavish - style, plus find out what's in her hospital bag and the baby products she's already loving.
Now their little girl, Bambi, is finally here, they have piqued our interest once more (and no, it's not about their baby's name, which for the record, we think is very sweet.) This time they have us scouring the internet to find see-through cot beds.
This isn't the first time we've seen acrylic cot beds - both Kim and Khloe Kardashian used them for their children, so PrettyLittleThing's Creative Director is in good company. However, Molly-Mae has brought them back to the forefront of our minds once more and we expect to see them as a must-have baby trend for 2023.
Where Is Molly-Mae's Acrylic Cot From?
We can't say for certain that this is Molly-Mae's cot bed as hers is probably bespoke, like her bassinet, however, it does look really similar. The Lucine Acrylic Cot Bed is available to shop from Not On The High Street. Whilst this see-through cot bed looks like it has been made from glass, it is actually made from a hardwearing, sustainable material. And whilst traditional cots can dominate a nursery, acrylic cots seamlessly blend in. Crafted from 100% recyclable, non-toxic acrylic, it has two adjustable mattress levels and can be converted into a toddler bed.
We suspect that acrylic cots and see-through cot beds are going to be one of the biggest trends this year. However, it seems, as always, that Molly-Mae is setting trends rather than following them. There aren't too many on the market right now, but we've hunted down some cots that will give your nursery a similar feel. Keep scrolling for some expert comments on acrylic cots to give you all the need-to-know info.
SHOP: Where To Buy Molly-Mae Hague's Acrylic Cot Bed And Similar Beds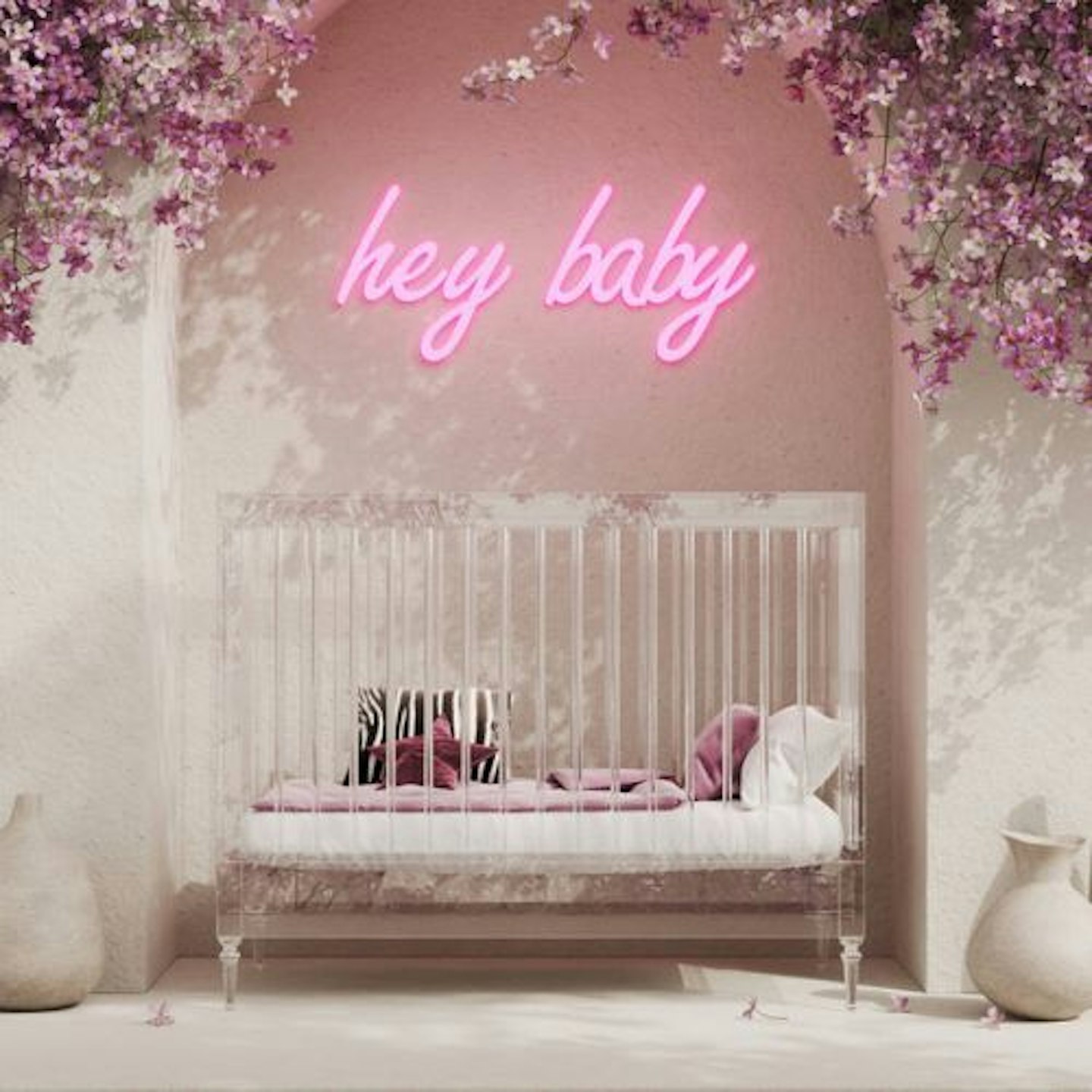 1 of 4
Lucine Acrylic Cot Bed
This cot bed takes 18th-century chic and pulls it into the 21st century with the modern aesthetic of clear acrylic. We love how effortlessly this bed blends into any room and how easily you can see your little one sleeping.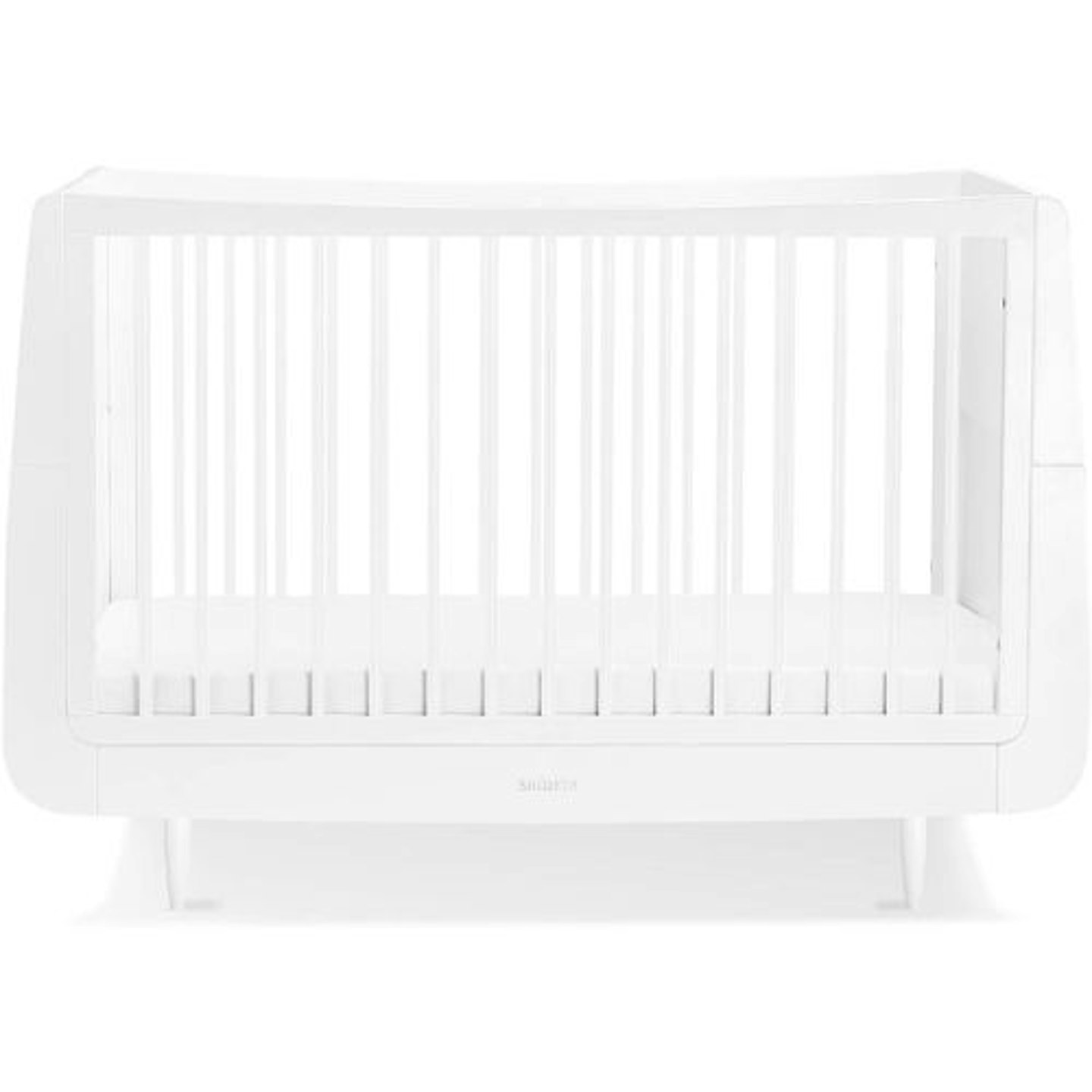 2 of 4
SnuzKot Skandi Convertible Nursery Cot Bed
Much like Molly-Mae's cot bed, this baby bed is brilliant for blending into a nursery and creating an open spacious feel. SnuzKot is made using sustainably sourced wood, without the use of MDF, chipboard or veneer.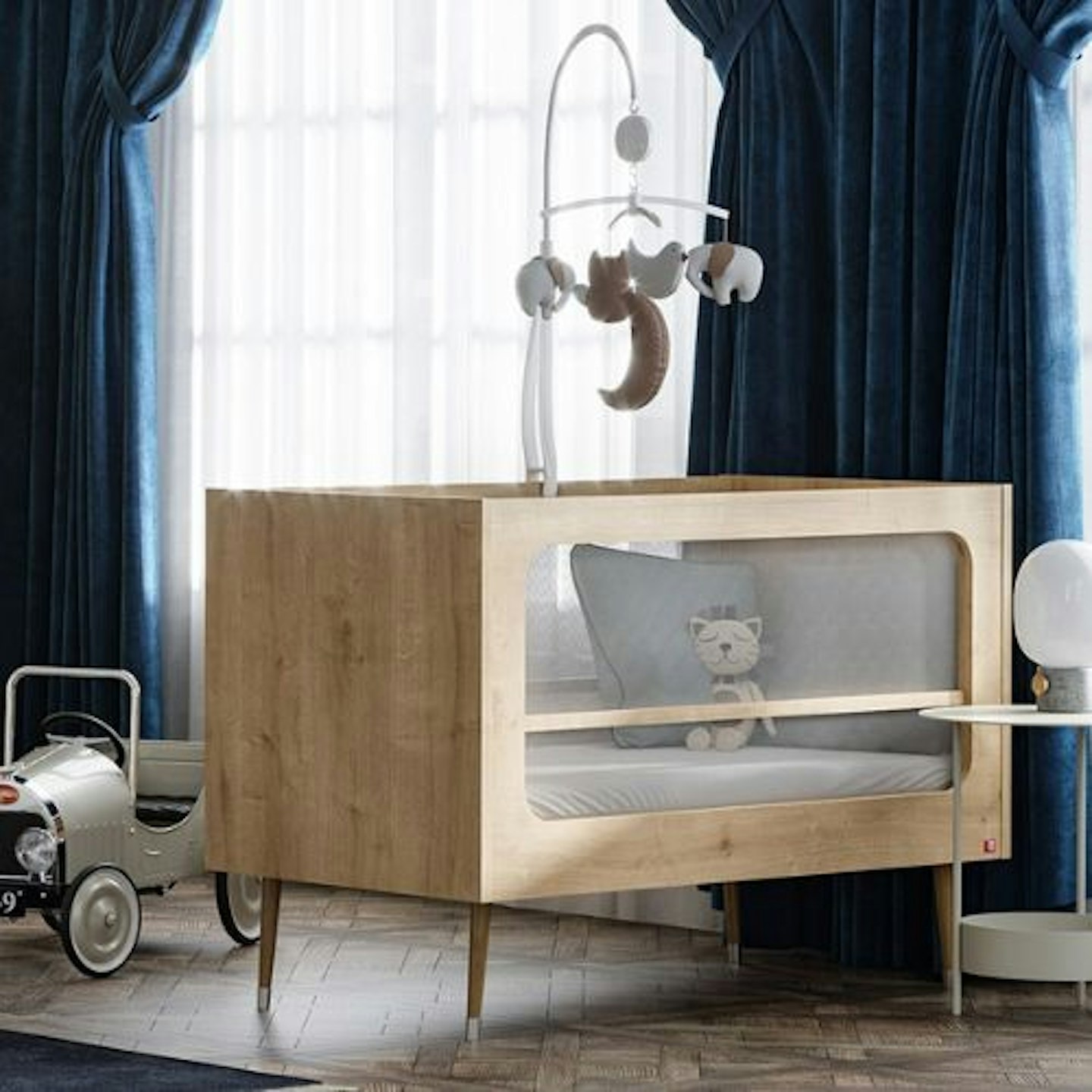 3 of 4
Vox Bosque Baby Cot Bed
If acrylic material doesn't appeal to you but the idea of a see-through cot does, this is a fantastic alternative. The Vox Bosque Baby Cot Bed has a breathable mesh layer to the side of the cot bed. Not only does this help to increase airflow but it means your little one will be easily visible as they rest in their bed.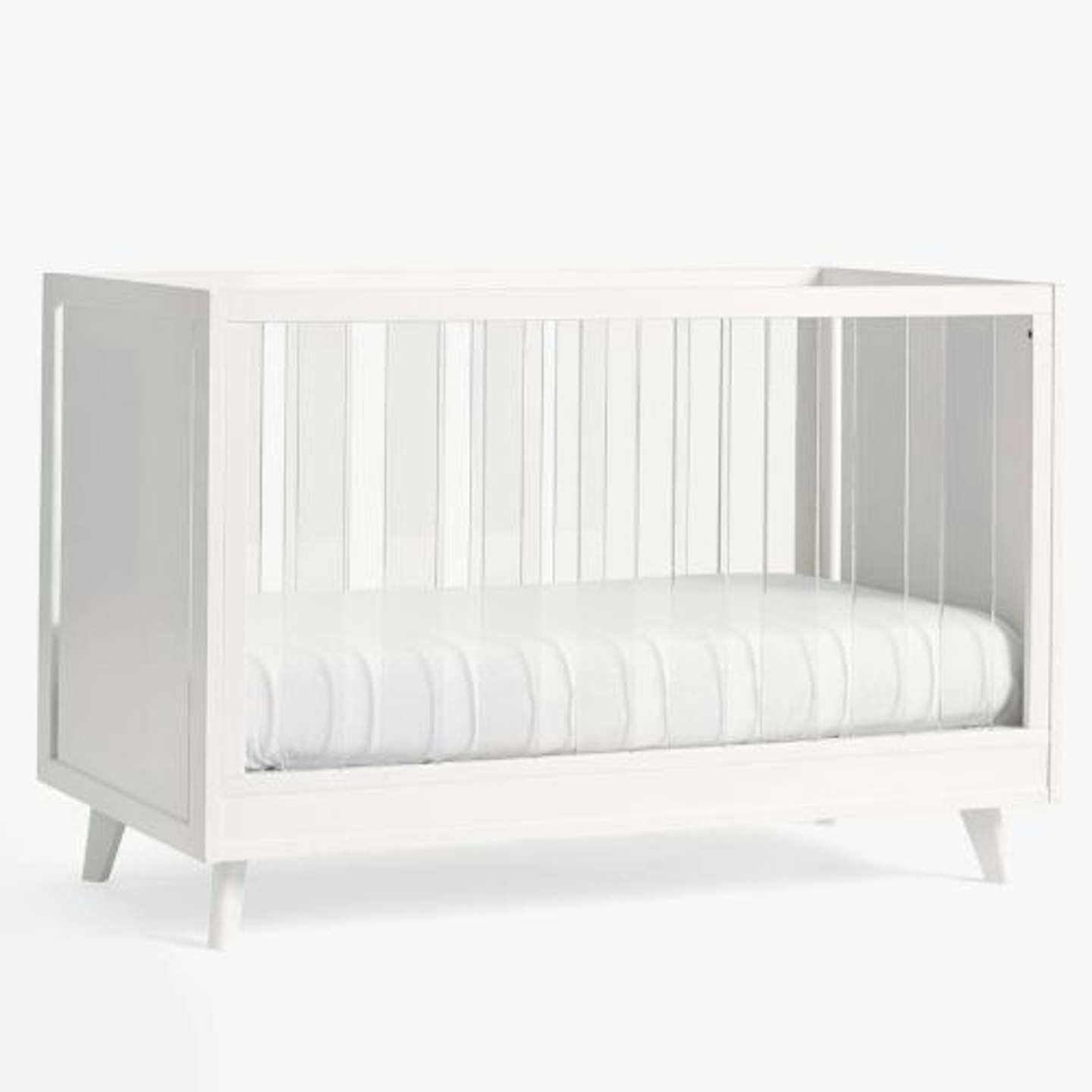 4 of 4
Sloan Convertible Cot - Simply White
If you want clear sides but aren't sure about the invisible cot vibe, this is a perfect compromise. It is sleek and elegant and could work in any nursery. It is crafted with solid sap gum wood, MDF and clear acrylic panels.
Are Acrylic Cot Beds Safe?
Safety is paramount when it comes to purchasing furniture for your new addition, so we reached out to Baby Care Specialist, Millie Poppins (@millie.poppins on Instagram) for her expertise.
She explained, 'Yes, generally speaking, acrylic cots are just as safe as wooden cots and cot beds. It is important when purchasing that you check that they meet the British safety standards and that you adhere to the NHS and The Lullaby Trust Guidelines for safe sleep, such as having a firm, flat mattress inside of the cot which is free of cot bumpers, pillows, teddies etc.'
Would You Recommend Using An Acrylic Cot?
'I would recommend acrylic cots the same as I would recommend using any other type of cot that adheres to the safety guidelines. Let's remember that babies are in acrylic cots in hospitals when born! Aesthetically, I do think they are gorgeous and less prone to chipping and damage. This might be something to think about if you are planning to use your cot for many years with subsequent children or passing it on to friends/family etc.'
Are There Any Benefits Of See-Through Cots?
'From a professional perspective, I do find them reassuring when watching a baby sleep and being able to check their positioning from across the room. Other than that I think they are on par with wooden cots. The most important thing about any place where your baby is put down is that you are providing them with a clear, firm space to sleep as safely as possible.'