Sleep is important to us all and with a new little arrival, a healthy eight hours can seem hard to imagine. Anything to promote a restful nights sleep for your baby is worth investing in - after all, if your baby is sleeping well, so will you.
We take great measures to find the perfect mattress for ourselves, it's only fair we do the same for our little ones. However, while we may like the choice of going, soft, medium or firm for support, babies have specific needs to consider for healthy development in their early years.
The best cot mattress will offer your baby both firm support and comfort to ensure a restful uninterrupted nights sleep.
In order to make sure that your little one is getting the best sleep possible, here's everything you need to know about choosing a cot mattress, along with our list of the best cot mattresses.
What to consider when choosing a cot mattress
Safety
The Lullaby Trust recommends the use of a firm and flat mattress that is protected by a waterproof cover. It'll need to fit your baby's cot snugly and there should be no gaps for fingers or toes to get trapped. If in doubt, keep an eye out for the BSI (British Standards Institute) number BSEN716 on swing tickets and product specifications, as this is the standard for cots, prams and mattresses.
According to the Lullaby Trust, it's also important to avoid the use of soft or bulky bedding, as theycan increase the risk of SIDS. Firmly tucked in sheets and blankets (not above shoulder height) or a baby sleep bag are safe for a baby to sleep in. Duvets and pillows can be introduced when your little one gets older.
For more information about the best and safest way for your baby to sleep, visit the Lullaby Trust website.
Composition
The composition of your baby's mattress is another important fact to consider - for little ones with allergies or asthma this is especially vital.
Natural fibres and breathable fabrics are better suited to allergy sufferers and will promote a better night's sleep. For environmentally-conscious parents, excellent options that feature eco-friendly and highly renewable materials are available.
Cleaning
You'll want a cot mattress that is protected by a waterproof cover. This will help keep the mattress clean and dry, as the cover can be wiped down.
Types of cot mattress
You have three main composition choices when it comes to picking the best mattress for your baby's cot:
• Foam cot mattress - They are designed to provide the right support and maintain your baby's natural posture.
• Spring or pocket-spring cot mattress - Coiled spring interior have layers of felt and foam padding. A spring inner core will support your baby and hold its shape well.
• Coir or natural fibre cot mattress - With a core of coconut fibre, they tend to be more breathable and naturally hypoallergenic.
Brands, Naturalmat and CuddleCo are up there in our top pick of the best cot mattress, due to their durable and high-quality construction, material choice and support levels. Read more on our top picks and notable features to find the perfect baby cot mattress for your little one.
SHOP: The Best Cot Mattress
The best cot bed mattress for support and comfort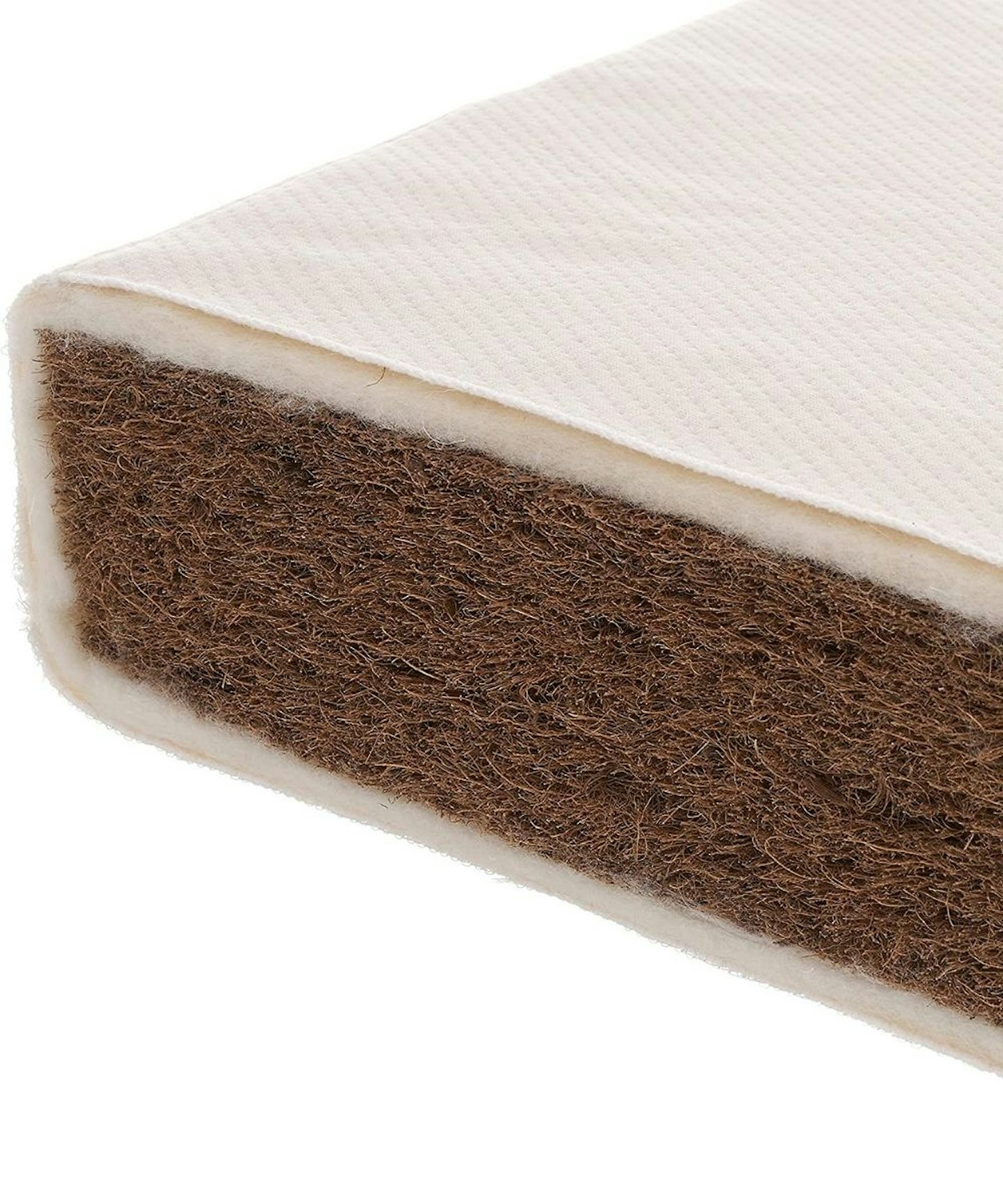 1 of 7
Obaby Natural Coir Wool Cot Bed Mattress
An excellent option for environmentally conscious parents, this mattress is made from coconut coir and bonded with latex. This is then topped with soft and luxurious lambswool that regulates body temperature and moisture for maximum comfort as well as being naturally hypoallergenic. The bamboo fabric cover is derived from 100% bamboo fibre knitted together which is eco-friendly and highly renewable. This fabric is not only softer, more breathable and absorbent than cotton but is also tough on bacteria and odours due to its natural antibacterial properties providing a prefect night's sleep and peace of mind. With a five-year guarantee for the UK and Ireland, this mattress is excellent value for money.Key features: • Size – 140 x 70 cm.• Support – firm.• Composition – bamboo, lambswool and latex.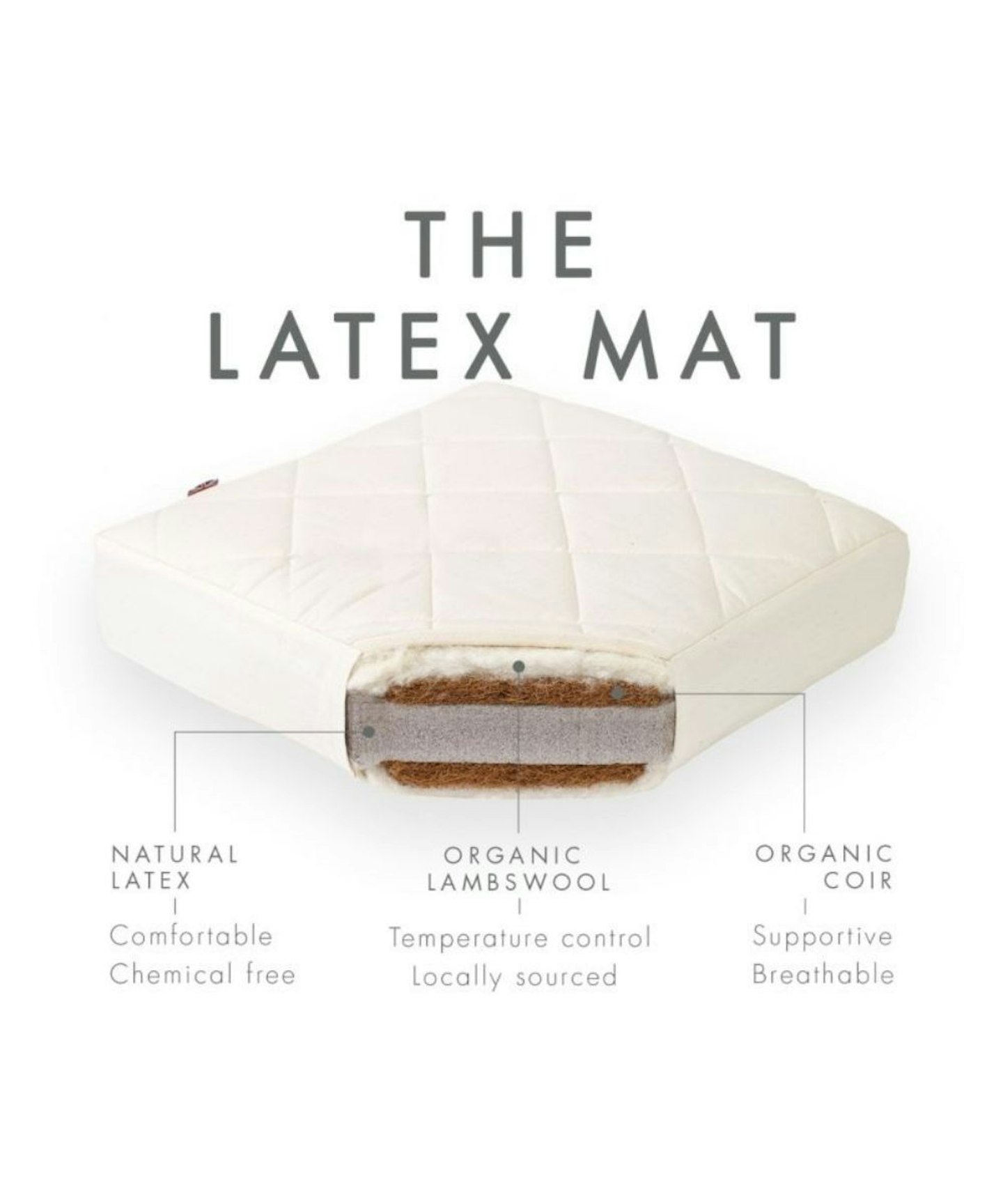 2 of 7
Naturalmat Quilted Latex Mat
Handmade in Devon using organic materials, this cot mattress is another great option for conscious parents. Materials are naturally breathable and self-ventilating to help baby regulate their body temperature for a comfortable night's sleep. The cotton mattress cover features an OEKO-TEX® certified hypoallergenic treatment to protect against bed bugs, dust mites, mosquitos and moths. You're in safe hands as there's a five-year guarantee - rest assured this cot mattress will stand the test of time and will last until your little one grows out of it.Key features: • Size – 140 x 70 cm.• Support – medium.• Composition – coir, cotton, natural latex and organic lambswool.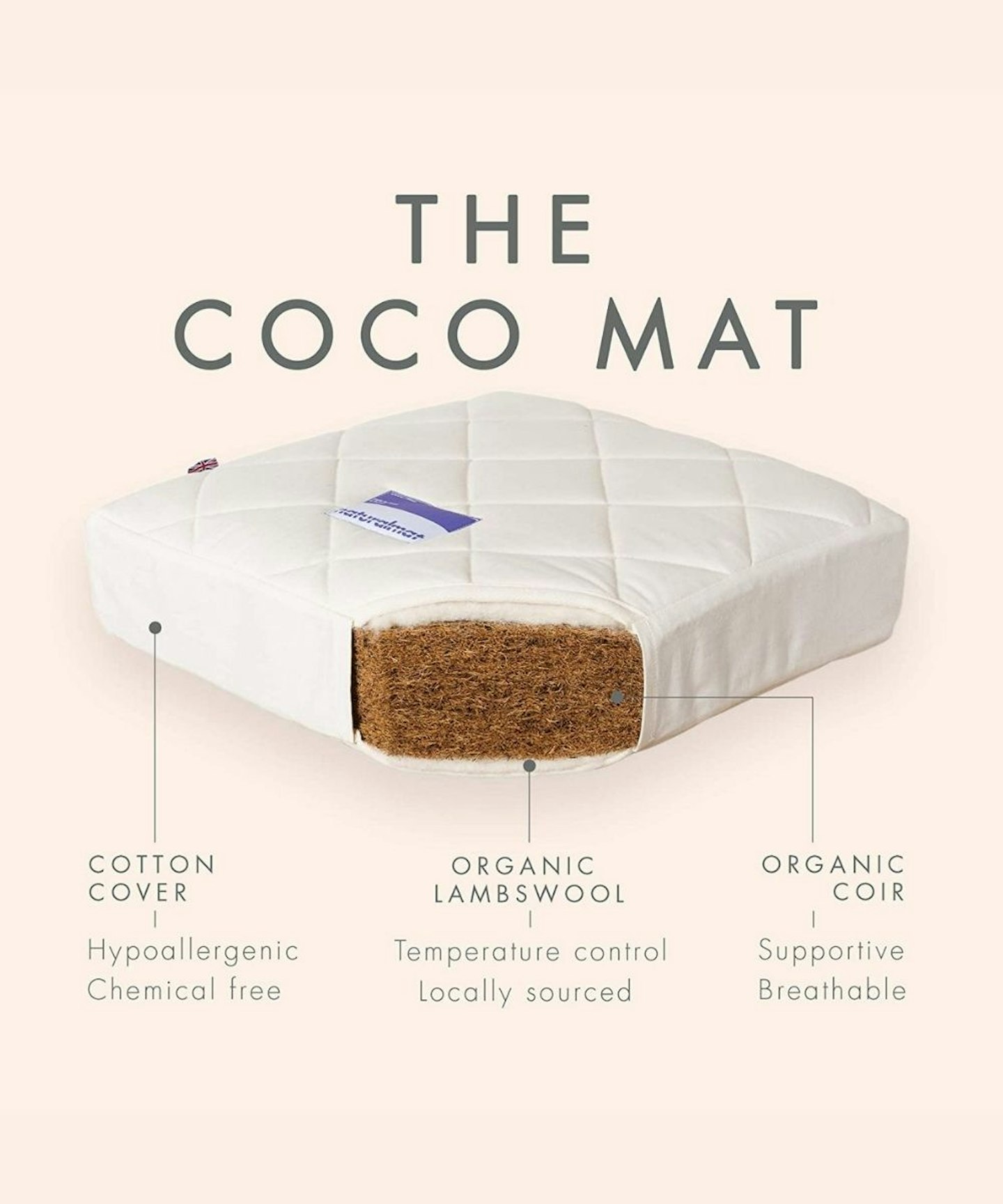 3 of 7
Naturalmat Coco Mat Cot Mattress
A great option from Naturalmat if you're looking for firm support for your baby. Featuring organic lambswool for temperature control and a hypoallergenic cotton cover, the Naturalmat Quilted Mattress is handmade from natural materials and scores highly among parent reviews. Organic coconut fibre allows the mattress to be breathable and self-ventilating, making it great for asthma sufferers.Key features:• Size – 140 x 70 cm.• Support – firm. • Composition - organic coconut fibres, coir, cotton and organic lambswool.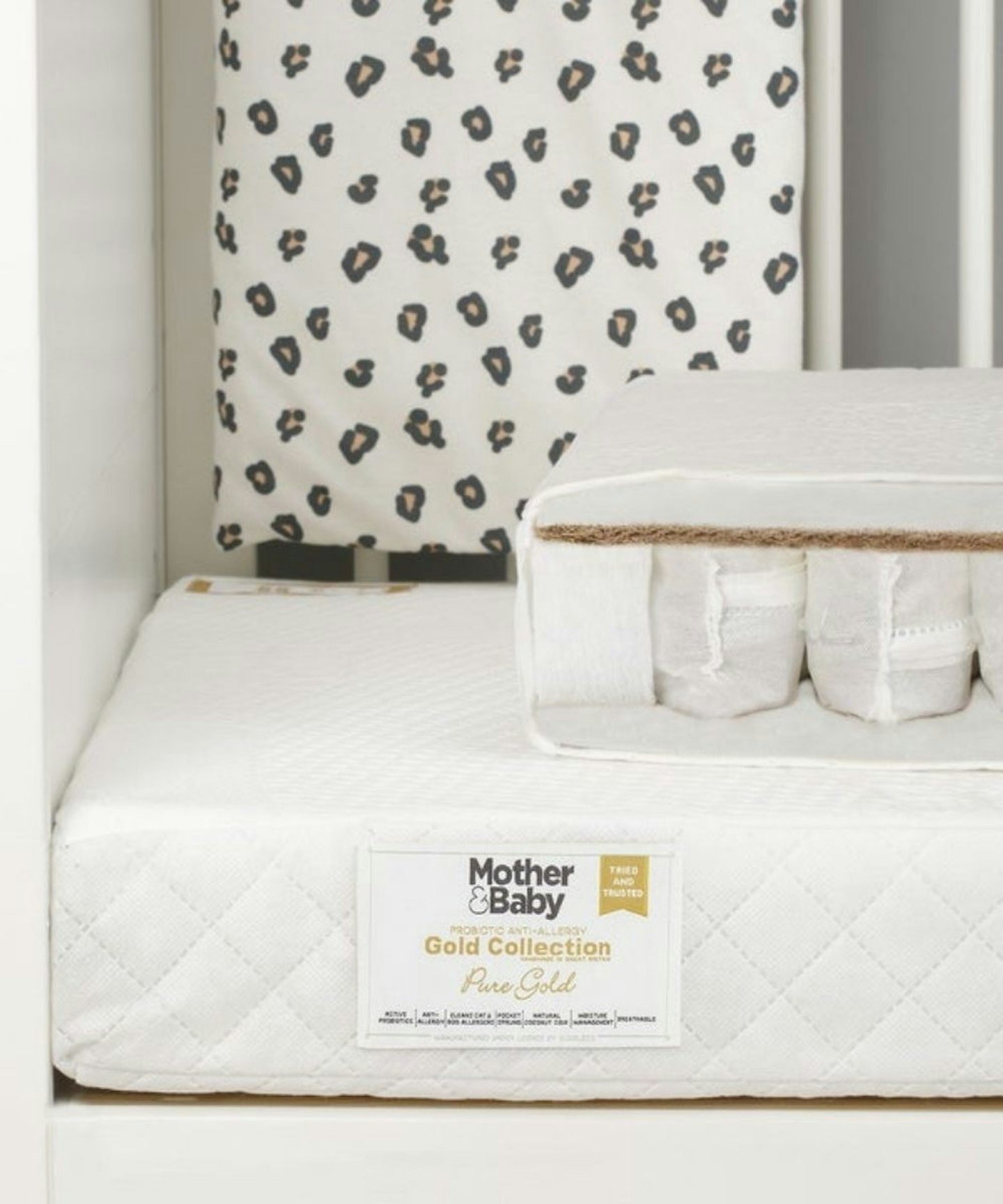 4 of 7
Mother&Baby Pure Gold Anti-Allergy Coir Pocket Sprung Cot bed Mattress
The Mother&Baby Gold Collection baby and toddler mattresses provide a cleaner, fresher, healthier sleep environment for your little one, and this Pure Gold Anti-Allergy Coir Pocket Sprung Mattress is no exception. Crafted using the perfect combination of nature's finest TENCEL™ fibres and Purotex® anti-allergy protection to guarantee a fresher and cleaner sleep for your baby night after night. Tests and scientific studies show that Purotex® improves allergy symptoms by reducing house dust mite allergens by 93.7%, cat hair allergens by 92.8% and dog hair allergens by 66.7%, allowing your baby to wake up in a healthy bed.Key features:• Size – 140 x 70 cm.• Support – firm.• Composition - natural bamboo fibre, natural coconut coir, Tencel natural fibres and Purotex® active probiotics.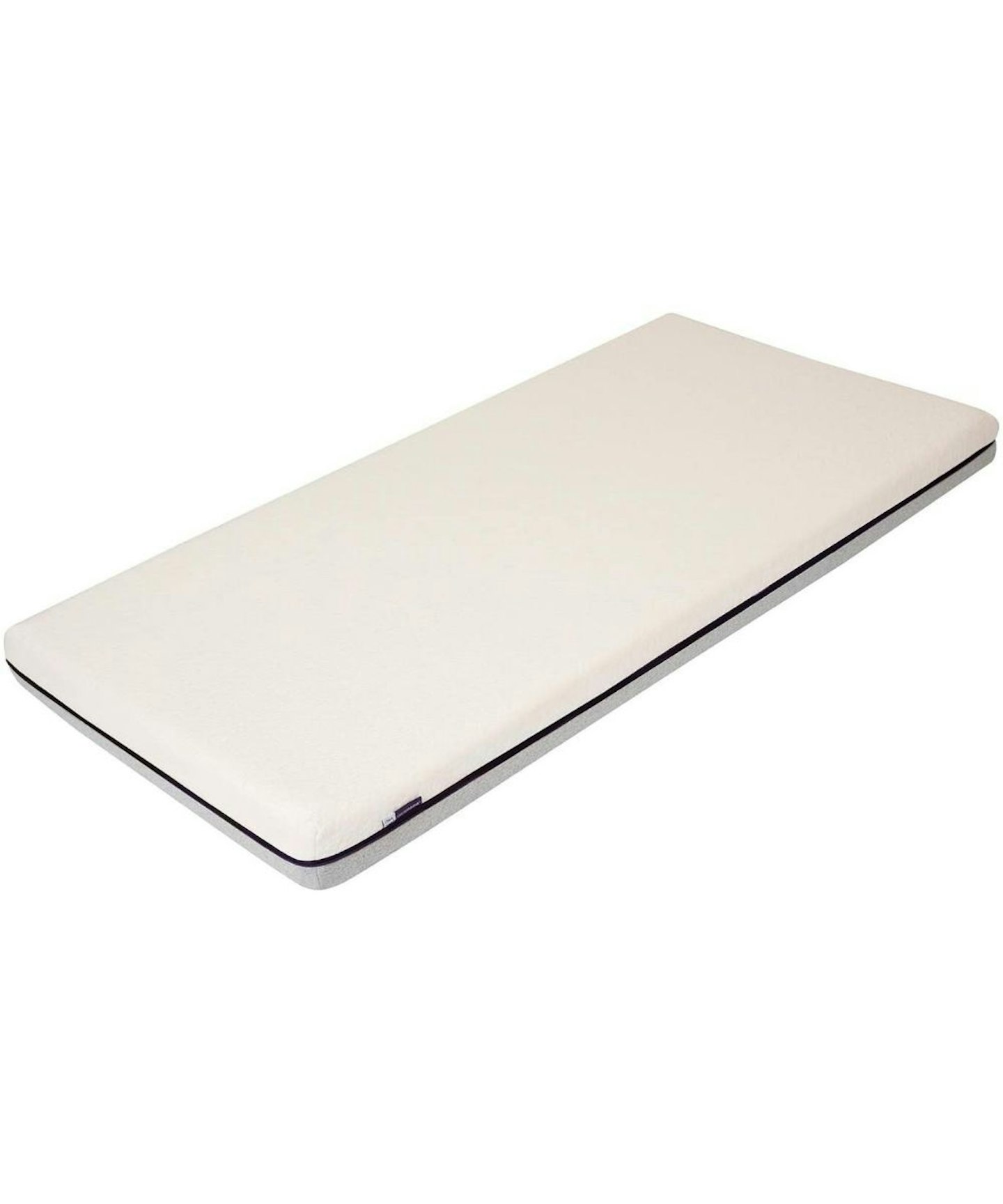 5 of 7
ClevaMama ClevaFoam Baby and Toddler Cot Support Mattress
Designed to support your baby's developing head and joints, the ClevaMama mattress is just what you need for those early months. The unique formulated composition with 11cm of comfy thickness supports a fast-growing baby and helps sleep safely anytime and in any season. Not only is the cover is removable, lightweight, and breathable, but the airflow fabric draws away moisture and increases airflow.Key features:• Size – 120 x 60 cm.• Support – firm.• Composition – Clevafoam, reflex support foam, soft and breathable outer cover and a protective inner lining.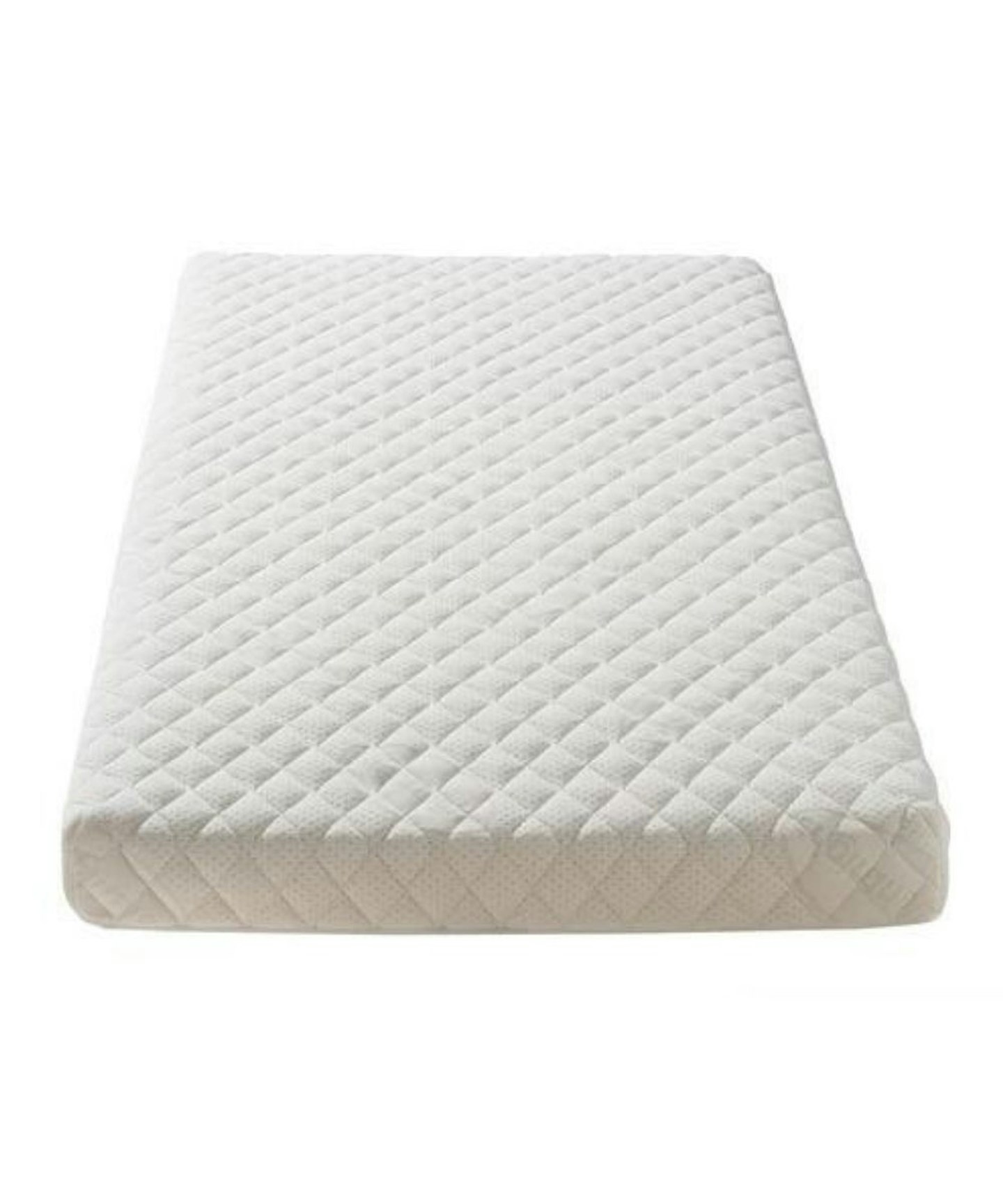 6 of 7
Silentnight Safe Nights Superior Pocket Cot Bed Mattress
This mattress from Silentnight (a brand we've all heard of!) features a natural lambswool support system, making it supportive for your baby's head and body. The mesh cover is washable and allows air to flow freely, and the mattress comes with Purotex, a 100 per cent natural treatment that combats moisture, mites and allergens for a more hygienic sleeping environment.Key features:• Size – 140 x 70 cm• Support – firm.• Composition – natural lambswool, mini-pocket core, waterproof panel and washable cover.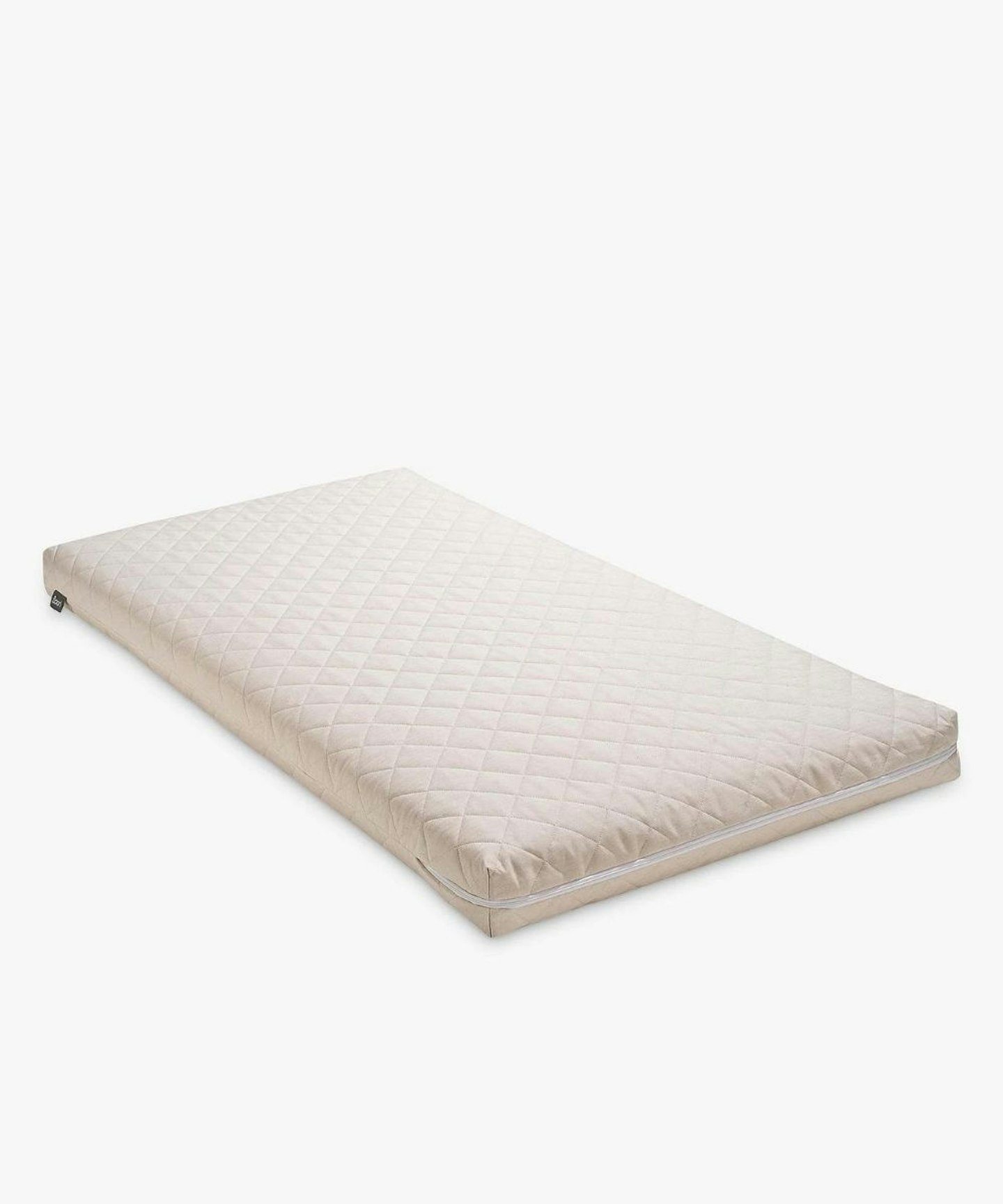 7 of 7
Boori Natural Pocket Spring Mattress
Boori's natural pocket spring cotbed mattress is perfect if you're looking for a natural option for your baby's mattress, but don't want to compromise on support and comfort. With its innovative DualTech technology, the mattress features a firmer side for newborns and a softer side for toddlers to promote perfect posture for your little one. A wipe-clean inner care cover protects the mattress core and the herringbone quilted natural organic cotton twill cover is removable for easy cleaning.Key features:• Size – 132 x 70 cm.• Support – medium. • Composition - organic coconut coir fibres bonded with Latex, micro comfort pocket grid springs and British lambswool.
How thick should a cot mattress be?
Your baby's cot mattress should be at least 10cm thick - most cot mattresses on the market range between 10-12cm. This ensures their body doesn't sag through and hit the base underneath.
How long will a cot mattress last?
Although it can differ depending on the type of mattress you buy, typically, a cot mattress will last between 3-5 years. Look out for company warranty policies to ensure you are getting the best customer care and value for money.
For more parenting stories, (non-judgmental) advice, tips and memes, check out Grazia's new parenting community on Instagram, @TheJuggleUK
READ MORE: The Best Toddler Pillows For A Great Night's Sleep
READ MORE: The Best Toddler Duvets For Sound Nights And Naptimes
READ MORE: What To Do If Your Child Can't Sleep