Considering London is one of the world's best cities for nightlife, finding a decent night out for all of your friends can be really, really hard. Very few places meet the holy trinity of clubbing needs: great music, cool decor and exceptional atmosphere. That's all you could want from a great night out, somewhere to dance surrounded by fun people in chic or unique setting, right?
With that in mind, I've set about scouring London for the absolute best clubs that meet all of those standards. It's quite the minefield, but somehow I've managed it. Here, you can find the ultimate list of the best clubs in London - from exclusive celeb hotspots to immersive nightlife experiences. So, if you're planning a night out in London soon and want the best of the best, keep scrolling...
Lío London
Pacha Group reopened the highly anticipated Lío London in March, bringing back it's one-of-a-kind entertainment and dining experience previously reserved for Ibiza. The immersive show – incorporating artists, acrobats, singers and dancers - is curated by Pacha's longstanding Creative Director Joan Gràcia, Lío's is an unforgettable experience – a sexy, sensual and modern reinterpretation of cabaret - which combines with Lío's delectable signature cuisine.
Guests can start and end their night at Lío as the venue transforms into a nightclub where resident and international DJs will perform, in addition to well-known Lío club nights – bringing the inimitable Pacha spirit to London's nightlife scene.
Cirque le Soir
On the busy cobbled Ganton Street in the heart of Soho, the queue for Cirque le Soir is buzzing with energy. Everyone is desperate to get into the exclusive club, known for hosting the likes of Leonardo Di Caprio, Rihanna and Miley Cyrus.
When my party arrives, we're greeted by none other than Tom Eulenberg, otherwise known as The Ringmaster. He has a reputation for his dedicated and decadent hosting skills, winning the award for Best Front of House at GQ's Food & Drink Awards last year. And boy, does he deliver. Within seconds of arriving at our table, drinks are flowing and the atmosphere is electric. At a certain point in the evening, bottles are delivered to my table with a birthday song from the DJ – the whole club erupting into celebration. If you've ever wondered where to host your birthday in London, Cirque le Soir does it like nowhere else.
The playlist for Cirque le Soir is a perfect combination of modern and old-school RnB, Hip Hop and commercial house – or, as my friend described it: 'a f*cking vibe'. But it's not just the excellent service, music and celebrity clientele that make Cirque such an incredible night out, it's the outrageous entertainment too. Over the course of the evening, you'll be treated to an elaborate stage show by dancers and performers, meanwhile you can enjoy the ball pit, take pictures on stacks of cash arranged like a vault or fraternise with the many circus-themed characters dressed up all to make your night more entertaining. You'll leave Cirque with 1000 different pictures on your phone, but more importantly 1000 hilarious memories.
Daring and distinct, there is no club in London quite like Cirque le Soir. And if you happen to be hosted by the Ringmaster himself? Well, expect to have a night you'll never forget.
The Windmill
The new hotspot in town, The Windmill will introduce you to a world of theatrical dining where there is no edge to the stage. Bringing a new definition to immersive theatre, it is already attracting the likes of singer Maisie Peters, DJ Jodie Harsh and Pixie Lott.
From 8pm until 2am from Wednesday to Saturday, guests are treated to never-before-seen performances alongside an immersive dining menu designed by Michelin starred Chef Andrew Mcleish - and creative cocktail list by celebrated mixologist Andy Mil.
And what's more? There's a hidden cocktail bar you can escape to afterwards: Henderson's. With thrilling live music and entertainment, Henderson's is Soho's most exclusive invitation-only speakeasy.
Wyld Club
Described as a 'nature loving nightclub with sustainability at its core', Wylde is certainly unique to London nightlife. Another new spot surrounded with buzz, its motto is 'Hedonism with heart'. What does that mean? Well, according to their website 'Wyld aims to empower change in the hospitality sector through a variety of measured sustainable initiatives that will see it become not only the number one club in town but one that gives something back.'
'Be that via funding global reforestation schemes one bottle at a time,' it continues. '[Or] sponsoring endangered species, up-cycling waste into new objects, achieving carbon-neutral or shifting to renewable-only energy sources. At Wyld, doing good and having fun are not mutually exclusive.'
So wait, you can get drunk AND give back at the same time? Sign us up.
Briefs Close Encounters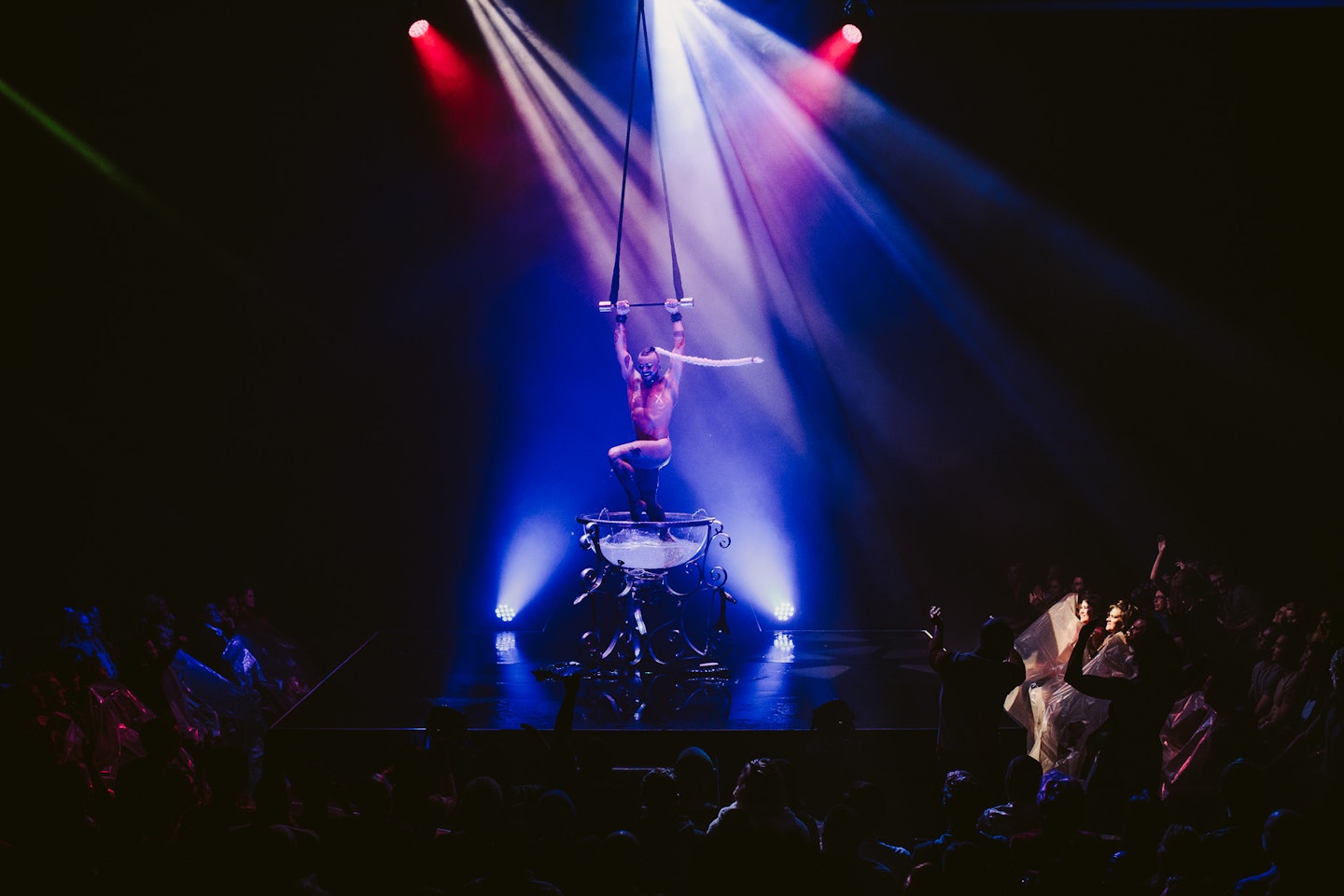 If you're in need of a night of non-stop laughter and debauchery, look out for an elusive Briefs Factory performance. The Australian creative collective spend the year touring the globe, stopping in London a few times a year for one of the best cabaret nights out you can get. The drag-inspired performance features unreal acrobatics, evocative burlesque and a whole host of great comedy routines to both amaze you and keep you hysterically laughing all night.
Selling out well in advance (we've already bought out tickets for their 2019 shows), they next arrive in London for Southbank's Underbelly Festival on the 1st and 2nd of August. The 90 minutes how is strictly adults only, containing nudity and strobe lighting, and tickets start at £23.50. Get them while they're still on sale…
Gin House Burlesque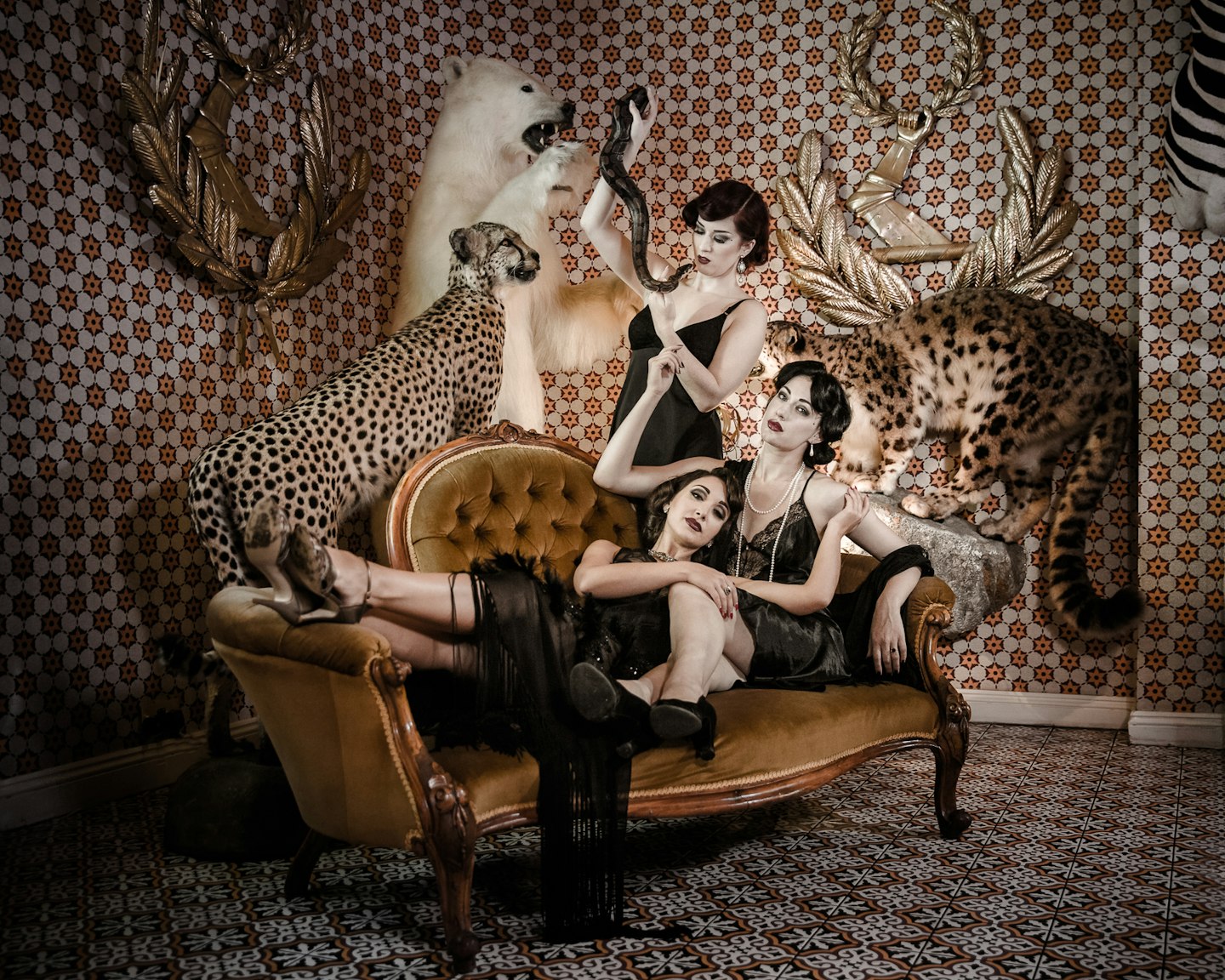 With consecutive years of completely sold out shows, you know you're in for a treat with Gin House Burlesque. Founded by three world-renowned burlesque performers, Miss Betsy Rose, Josie Papillion and Miss Fatale, there is typically one show a month so getting your tickets in advance is a must.
Hosted at The Kinds Head in east London, the show is inspired by the prohibition era, embodying all of the hedonism that went on behind closed doors. With snake charmers, fire eaters and live music throughout, the event takes place over four floors and goes on until 5am. And trust us, you'll want to stay until then.
Stay tuned, this investigation continues...
Read More:
The Best Restaurants With Outdoor Seating And Heating In London