Fancy a little staycation? We've got you covered with the best boutique hotels in the UK. From travelling more of the UK that you may never have thought to visit, to spending quality time with family doing activities you never normally would, there are a ton of reasons to holiday locally - and these best UK hotels range from budget to luxury!
The best boutique hotels in the UK
Vintry & Mercer, London
Nestled down a cobblestone alley in the heart of the City of London, Vintry & Mercer couldn't be more central - just a stone's throw from the majesty of St Paul's - but feels like the ultimate luxe hideout. In case you're wondering the name of the hotel is inspired by the historical guilds of the area: Vintry was the centre for London wine merchants, while Mercer was for noble textile sellers who specialised in fine silks.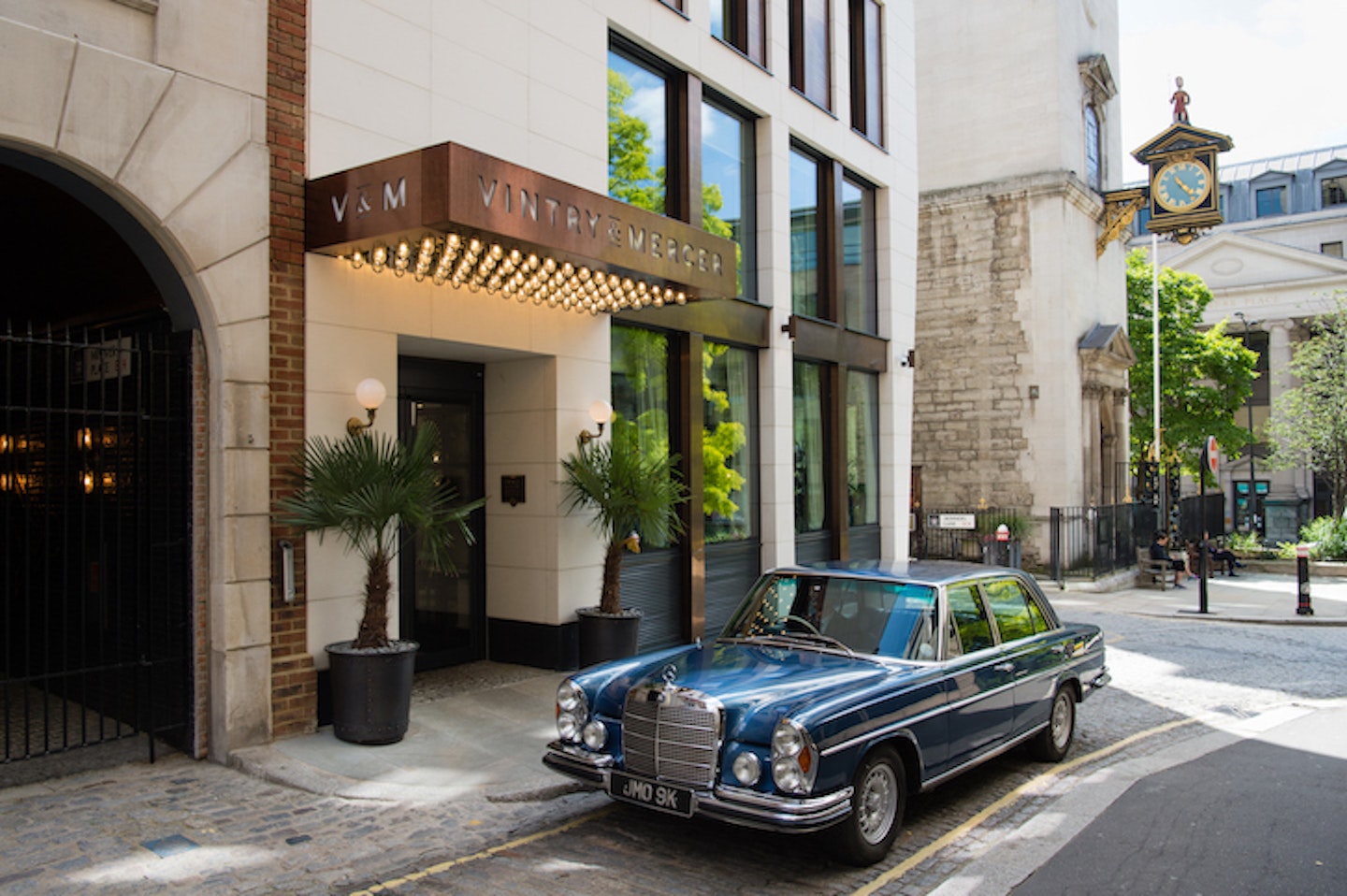 The comfortable, elegant rooms feature plush velvet headboards and wallpaper inspired by vintage maps of London. In Superior rooms you'll find Nespresso machines and Marshal speakers; upgrade to a Studio or Suite for the ultimate luxury: a TV at the end of the bath.
While you have London on your doorstep to explore, the hotel's underground 1920s style speak-easy, Do Not Disturb, is a must - with a cocktail menu ranging from the classics (top marks for a perfect Gimlet) to the adventurous (think creations laced with pumpkin and chestnut cordial, or bubble-gum syrup).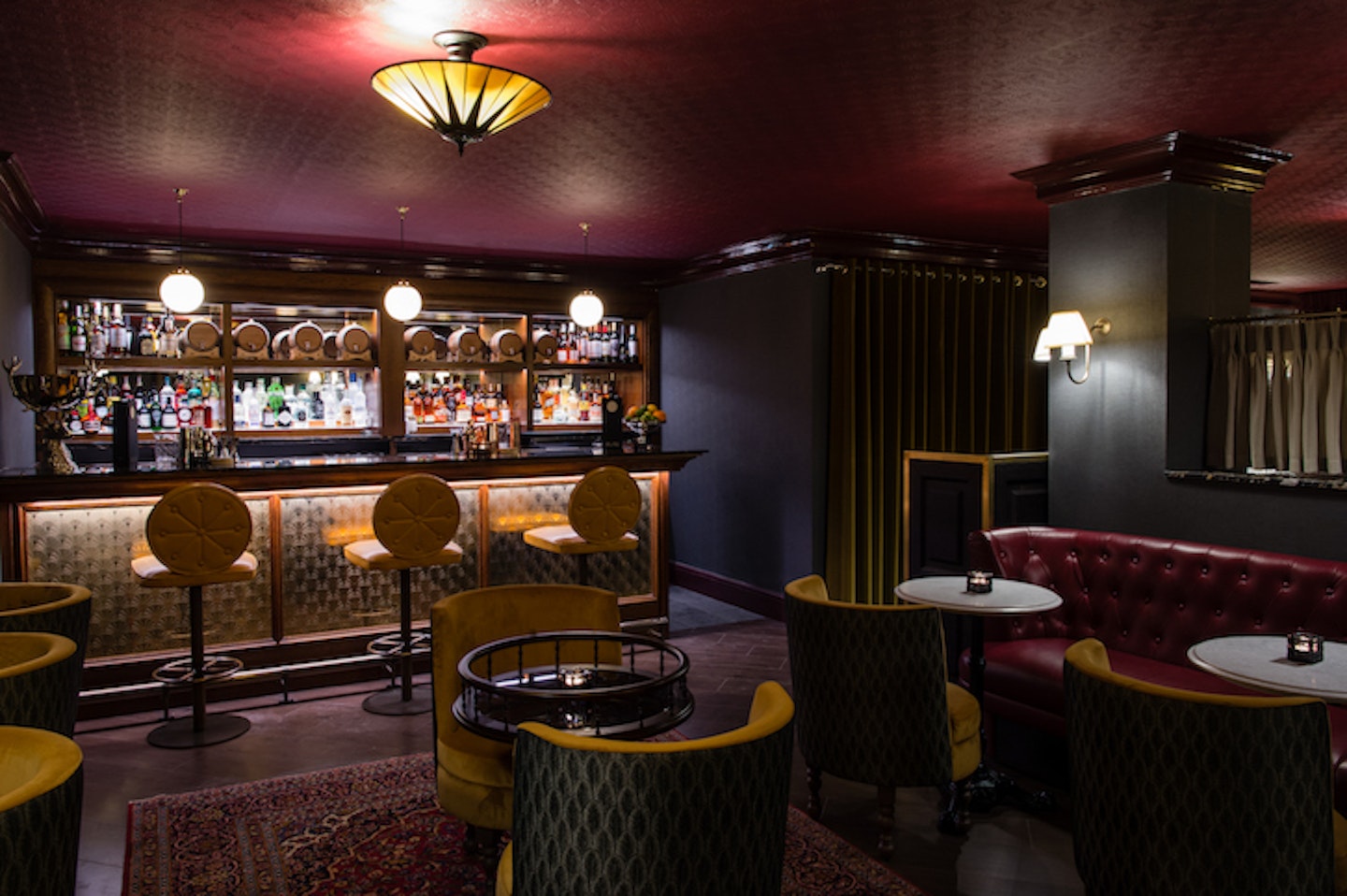 For dinner with a view of the city skyline there's the Mercer Roof Terrace restaurant (the barbecue octopus and guinea fowl with celeriac barley risotto come highly recommended), and breakfast is served in the Vintry kitchen (truffle omelette, anyone?).
The location is unbeatable for exploring London - you're a 15 minute walk from The Tate Modern or the Barbican centre, but the Vintry & Mercer is such a gem, you'll find it hard to tear yourself away.
Rooms from £345, vintryandmercer.com
The Ampersand, London
As London locations go, a minute's walk from South Kensington tube station is pretty perfect if you want to hit all the big museums, from the V&A to the Natural History Museum, or you've got tickets to a performance at the Royal Albert Hall. You're also a 20 minute stroll to Kensington Gardens and Kensington Palace.
The rooms are suitably plush with insanely comfortable beds and come with Malin+Goetz toiletries (for maximum indulgence, ask for a Deluxe Studio with a freestanding bath in the room).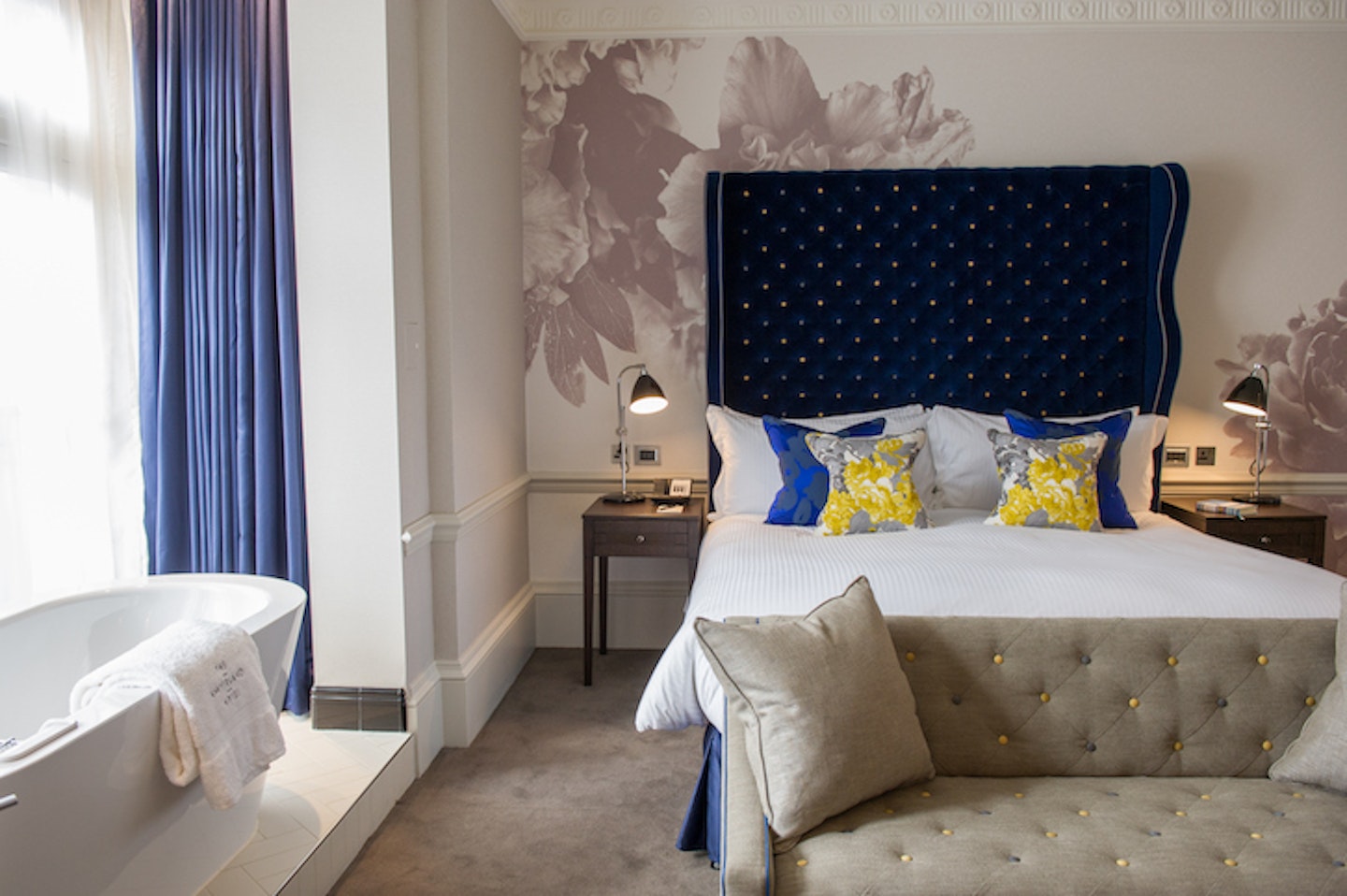 Afternoon tea is served in the stylish Drawing Rooms. We tried the science themed tea (inspired by the nearby Science Museum; there's also a Jurassic Afternoon tea for dinosaur lovers) which has a fun mix-your-own drink element, astronomy themed delicacies and delicious morsels served in Petri dishes. Try a 'Tea-Pot Tail' cocktail, from Darwin's Draught to Marie's Cure-All, or a glass of champagne for an extra treat.
Breakfast is served in Apero, tucked beneath the Victorian cellar arches of the hotel. Hit the smorgasbord laid out on the breakfast counter, or order a la carte menu (think sweet ricotta and honey on toast, coconut porridge, or Italian baked omelettes). At night it transforms into a restaurant with a buzzy bar and Mediterranean inspired menu.
Rooms from £306, ampersandhotel.com
Milestone Hotel, London
This luxurious hotel is a London landmark known for it's striking red-and-white brick façade, just a stone's throw from Hyde Park in a Grade-II listed building that dates back to 1883. The enchanting historical qualities of the hotel do not go unnoticed, with rich furnishings and exquisite original art - immaculate 'old money vibes' as the kids would say. The service is certainly fit for a royal, with a room service option so incredible you'll wish you could move in here full time.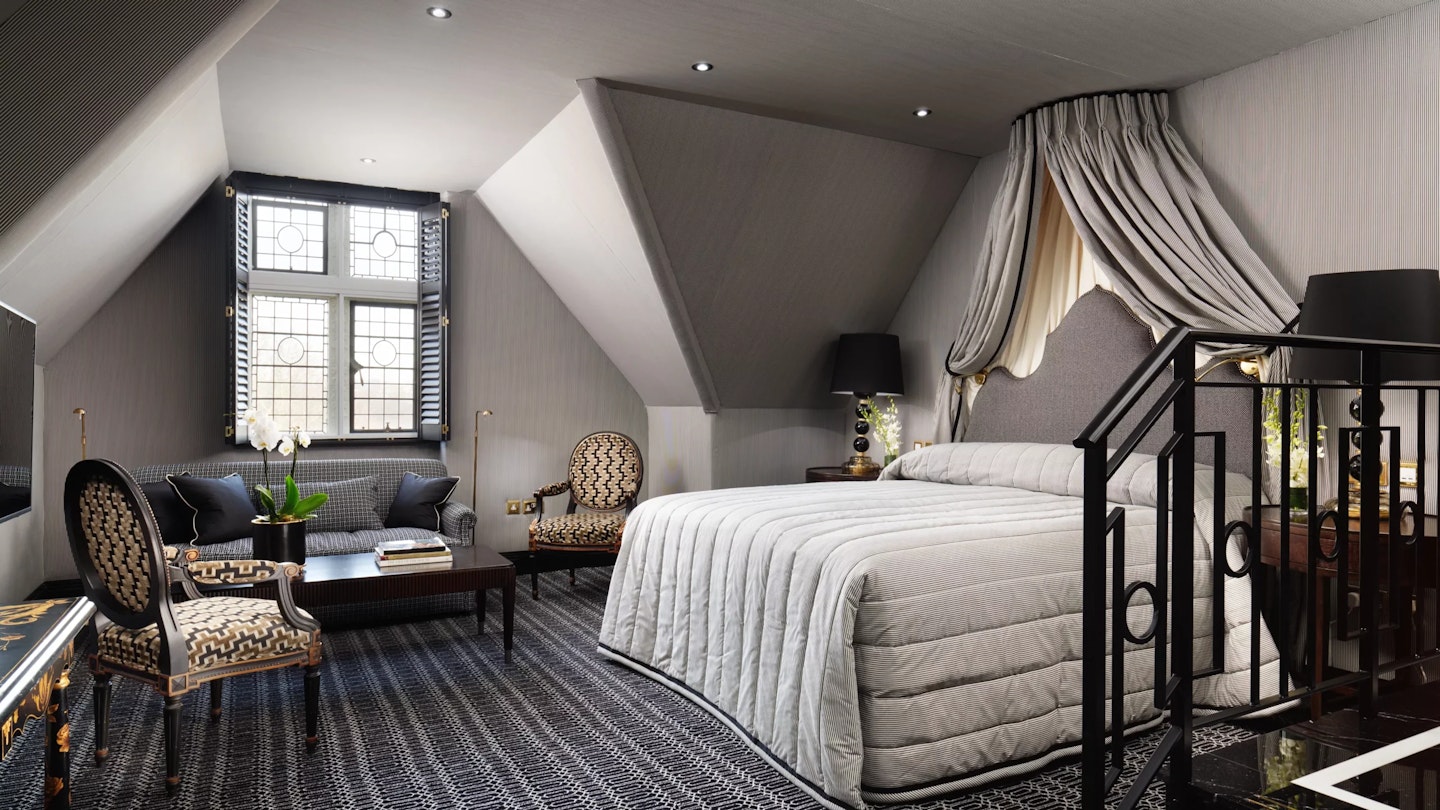 The hotel features a fabulous indoor pool, sauna and two chic bars on site. The fine-dining room is a particular highlight, where guests can enjoy afternoon tea in the Park Lounge. Spend your weekend at the Milestone Hotel relaxing in the state of the art sauna, swimming in the indoor pool or enjoying the chic furnishings and cocktails in the two lounges on site. You can even have a bespoke cocktail masterclass in your room, with expert mixologists that can teach you a new twist or their signature Smoking Old Fashioned. Then, take a short stroll from the hotel to the legendary Royal Albert Hall, as well as Notting Hill and Knightsbridge, with leafy surroundings perfect for a beautiful picnic in the park.
The best thing about the Milestone Hotel though is the room service, named as one of the best in the world by Hotels.com. According to Hotels.com's inaugural Room Service Report, demand for the popular amenity is on the rise globally according to almost 40% of hotels with one third of travellers spend at least £100 on their room service bill per night.
That's why Milestone Hotel's room service is so great - you can order any time of day or night, with delectable options from wagyu burgers and truffle fries to champagne! Honestly, the room service alone is reason enough to visit this incredible hotel. For a unique experience, you can treat yourself to a private in-room concert from the Royal Philharmonic Orchestra while having your room service meal, wild right?
Suites on Hotels.com from £1,165 per night and orchestra quoted on an individual basis.
The Resident Soho, London
A must-stay hotel for any London travelling, The Resident Soho is perfectly placed for a weekend of culture, great food and alcohol-induced fun. Just minutes from Oxford Street, The Resident Soho is walking distance to the best theatres, restaurants and museums in the city - plus, great nightlife too.
But to be honest, you might not even want to leave your hotel when you get there. Chic furnishings in incredibly utilised space, the king rooms are particularly indulgent. One might expect that being based in such a busy location would make for an interrupted nights sleep, not in these beds. The room itself was perfectly enclosed for a quiet, peaceful atmosphere - with a kitchenette on offer where you can microwave your favourite London leftovers.
Rarely does a London hotel have enough space to feel luxurious, but The Resident is a crop above the rest - the same goes for their incredible staff, who will welcome you to the city with such warmth you might never want to leave!
Rates per night for Soho are from £189. Or, if you fancy trying out one of The Resident's other locations, the rates for Covent Garden are from 189, Kensington from 129, Victoria From 149 and Liverpool from £59 (sun-thu) £99 (Fri/Sat).
Click here to book and check out more about The Resident Soho.
The Gallivant, Rye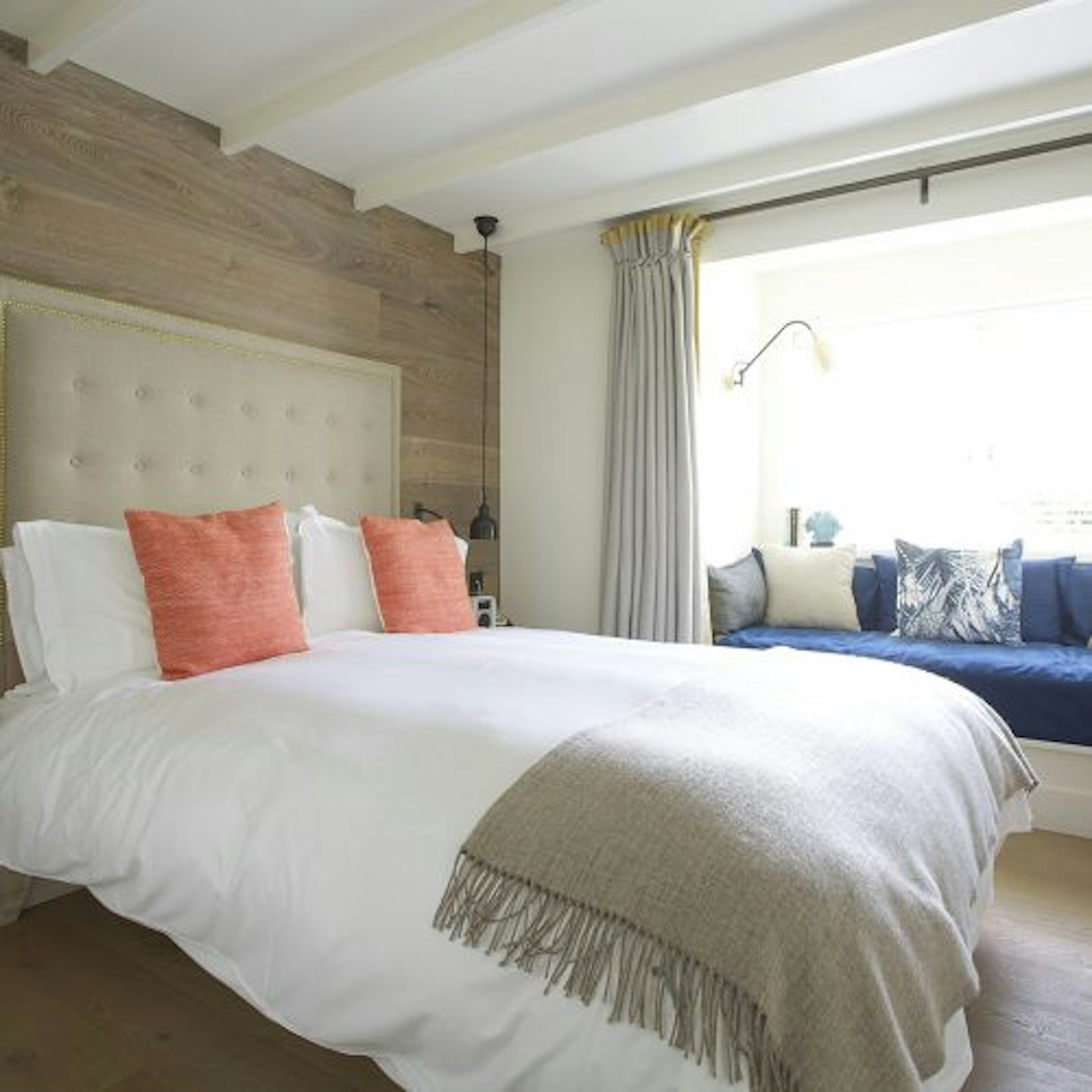 Situated within spitting distance of the glorious Camber Sands (below), The Gallivant is a chic beach retreat that radiates charm by the bucket load. Rooms have a rustic, New England-style appeal, with bold pops of colour and sweet features such as old-school alarm clocks and weather-beaten books. Creature comforts are in clear evidence, from Egyptian cotton beds to fluffy towel robes and an on-site Larder of Guilty Pleasures; otherwise known as a tuck shop stocked with popcorn and champagne.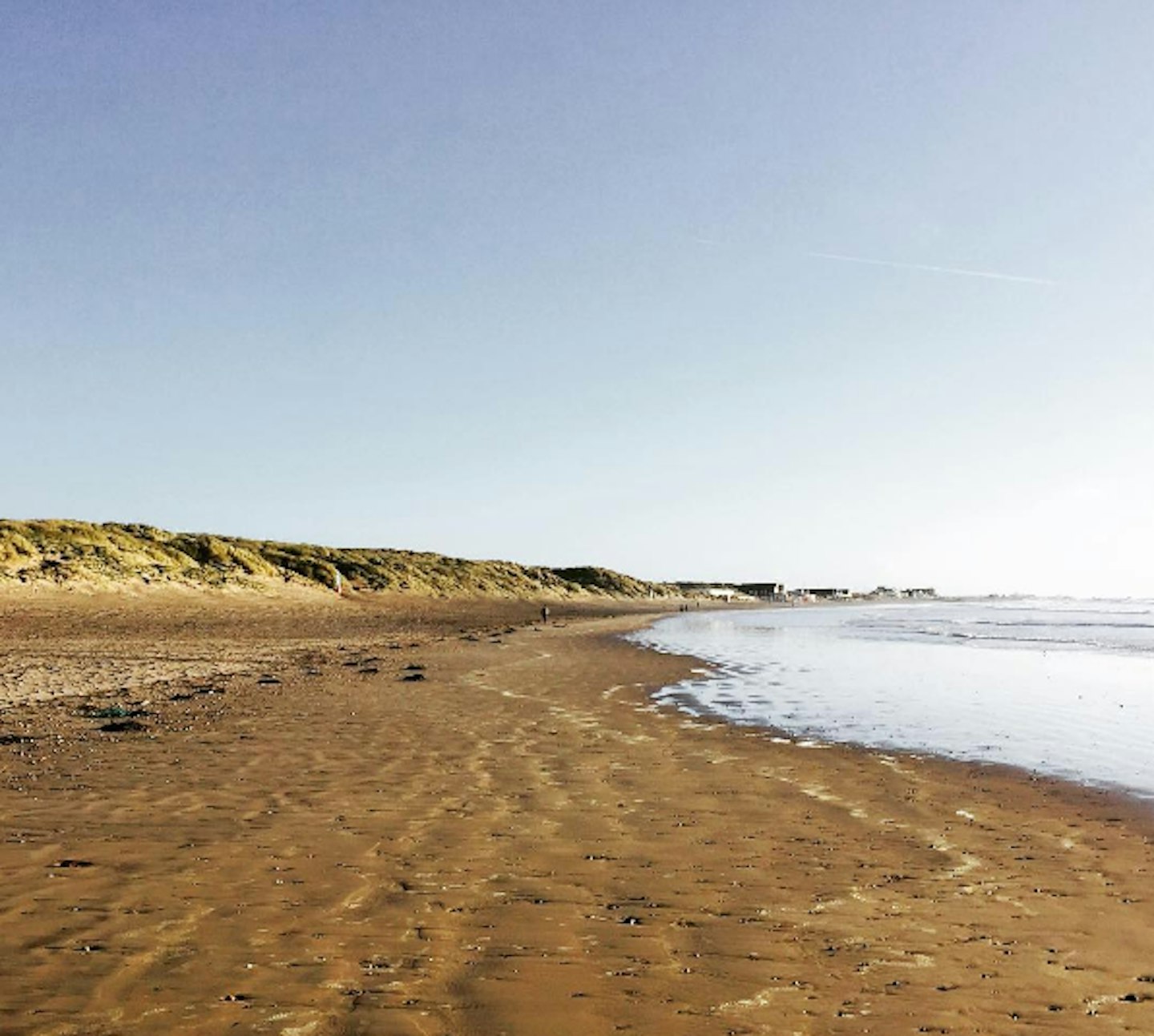 The surrounding palm trees give The Gallivant a cool, motel kind of vibe; and this ambiance is enhanced by the easy-going staff. Gourmands will delight in a locally sourced menu that draws on seafood and sparkling wine from the nearby Chapel Down vineyard. Culture vultures should head to the nearby town of Rye, where delightful independent boutiques and vintage shops abound.
Rooms start from £95 a night mid-week or £140 at weekends, thegallivant.co.uk
The Plough Inn, Kelmscott
Nestled right in the heart of the Oxfordshire countryside just over an hour from London and right by the Thames, you'll find the postcard-perfect Plough Inn. This gorgeous Cotswold pub is home to rooms that could have come straight out of Escape To The Country, with wooden beams, stone walling and windows that overlook a picturesque cottage garden.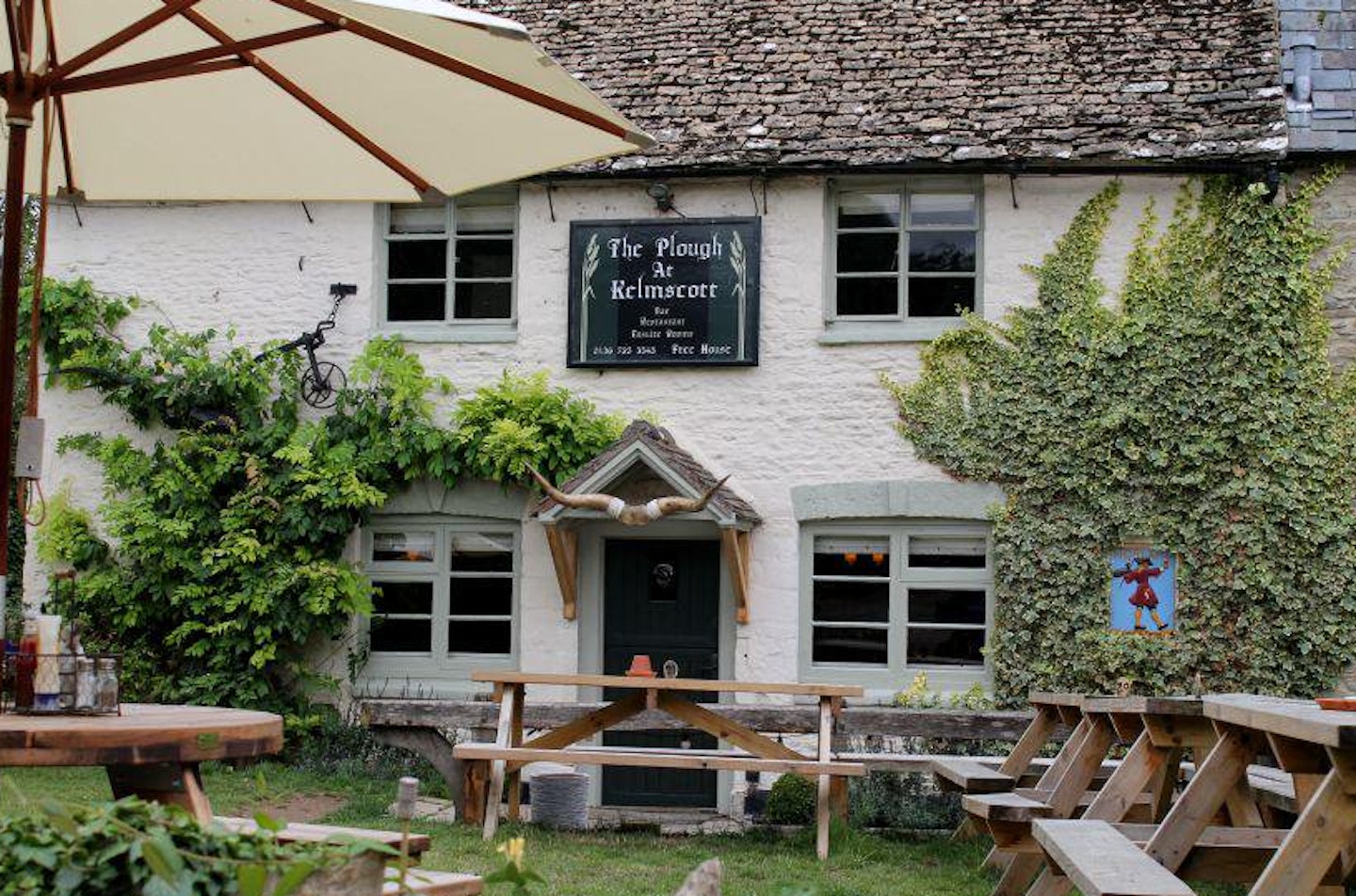 King-size beds and indulgent walk-in showers create an inviting feel, which will only grow as you head downstairs to the cosy bar for a pint of craft ale in front of a roaring fire (if the weather turns chilly). The Plough Inn's restaurant does a fine line in imaginative cuisine, from kiln-smoked local trout with blood orange & pomegranate to fish battered in Cornish Doom Bar beer.
Walk off a hearty meal by heading down to the river, lined by pretty barges and meandering canal paths.
Rooms start from £90 a night mid-week or £130 at weekends, theploughinnkelmscott.com
The Lugger, Portloe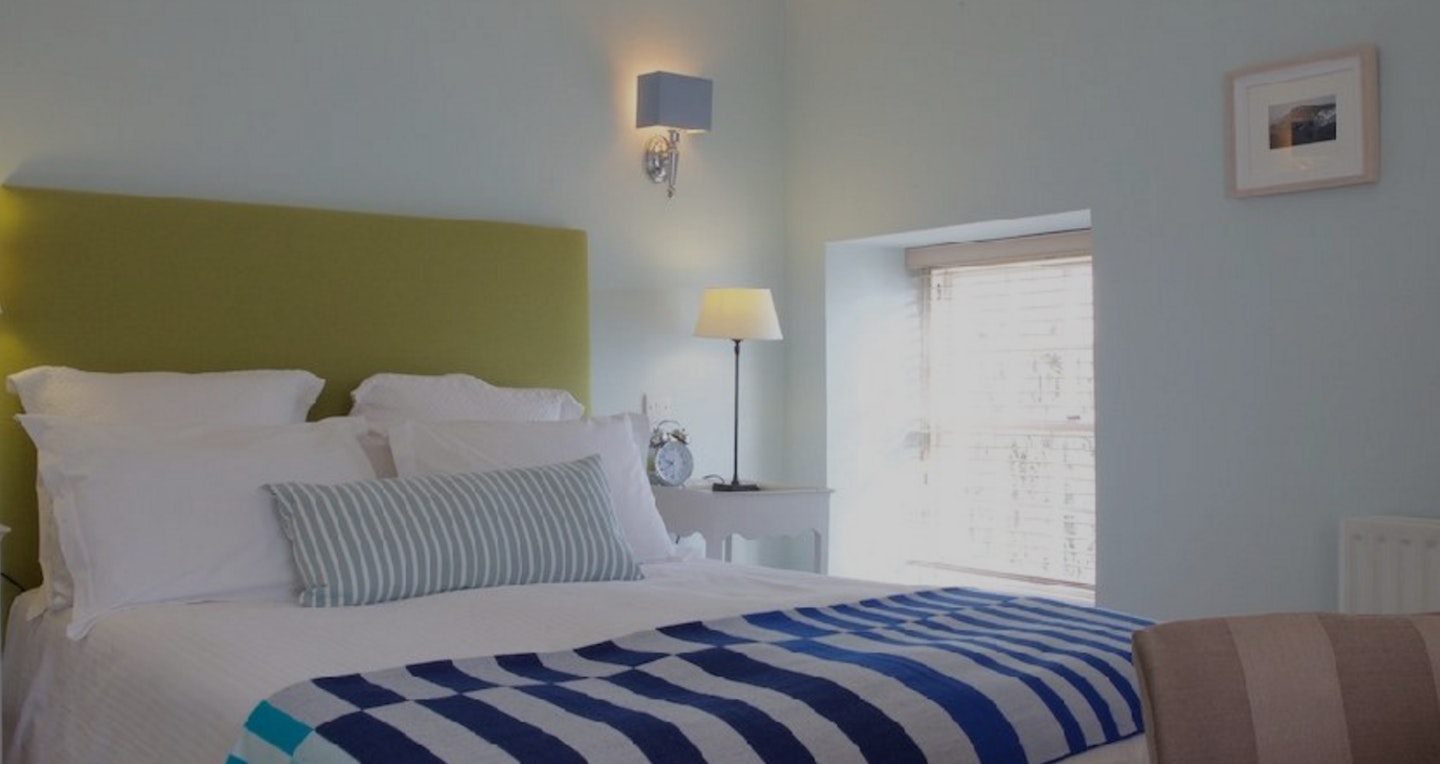 Tucked away at the bottom of a vertiginous slope leading to a little fishing village in Cornwall, The Lugger really does have all the elements of a dreamy romantic getaway. This 17th Century smugglers' inn sits above a seaside cove on the spectacular Roseland Peninsula. In the early morning, you can see fishermen head out to nab the best of the day's catch as the sun rises over the clifftops.
The rooms at The Lugger are filled with glorious touches, from window seats lined by large, stripy cushions overlooking the sea to piles of glossy magazines and deep, welcoming bathtubs. At night-time, guests are given gifts of hot chocolate, along with a printed bedtime story and a weather forecast for the day ahead.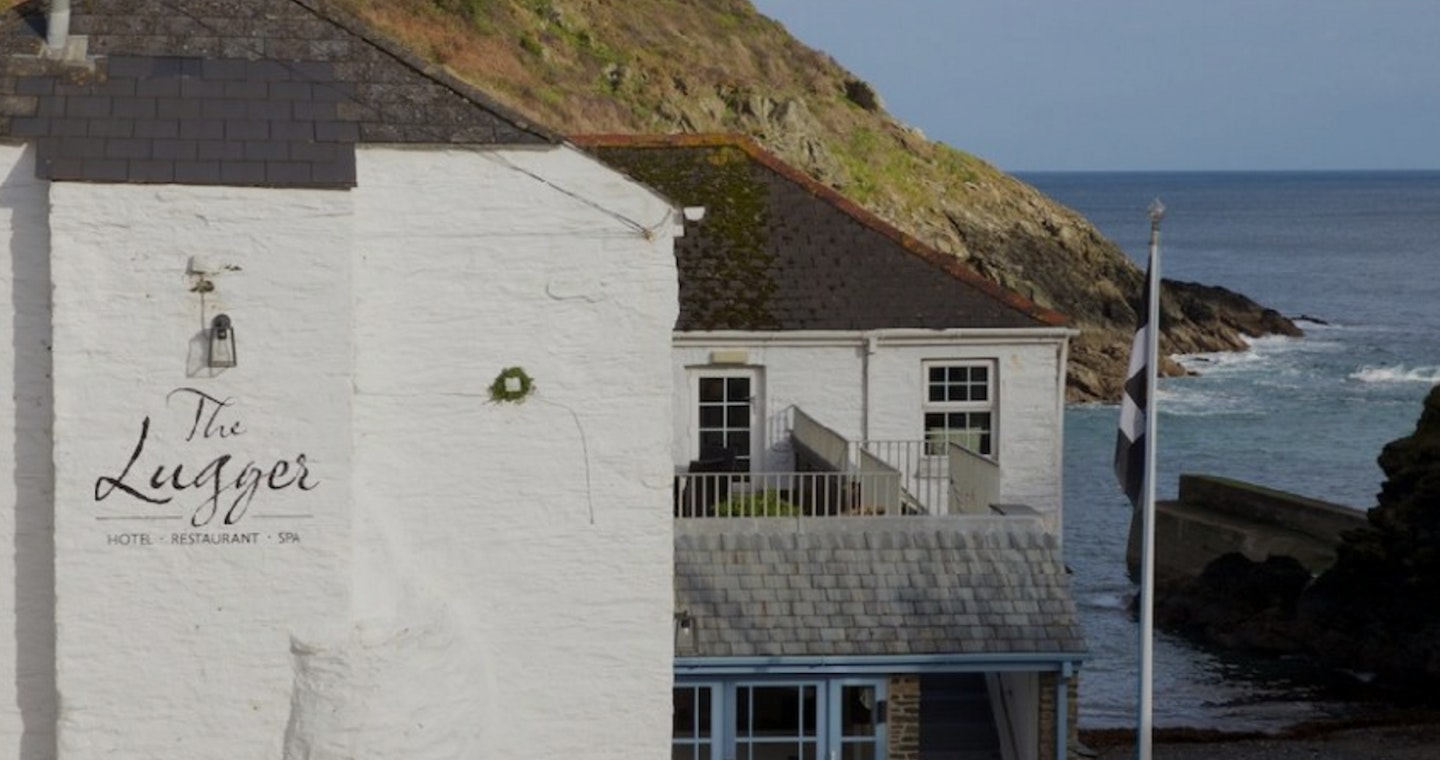 This boutique hotel is famed for its world-class food. In the atmospheric low-ceiling dining room overlooking the sea, you can feast on delicacies such as mackerel fillet with apple, rhubarb and watermelon or seafood fricasse with garlic fondant potato.
Come daytime, have a wander along the Cornish coastal path and drink in its wondrous panoramic views.
Rooms start from £147 a night, luggerhotel.co.uk
The Grosvenor Arms, Shaftesbury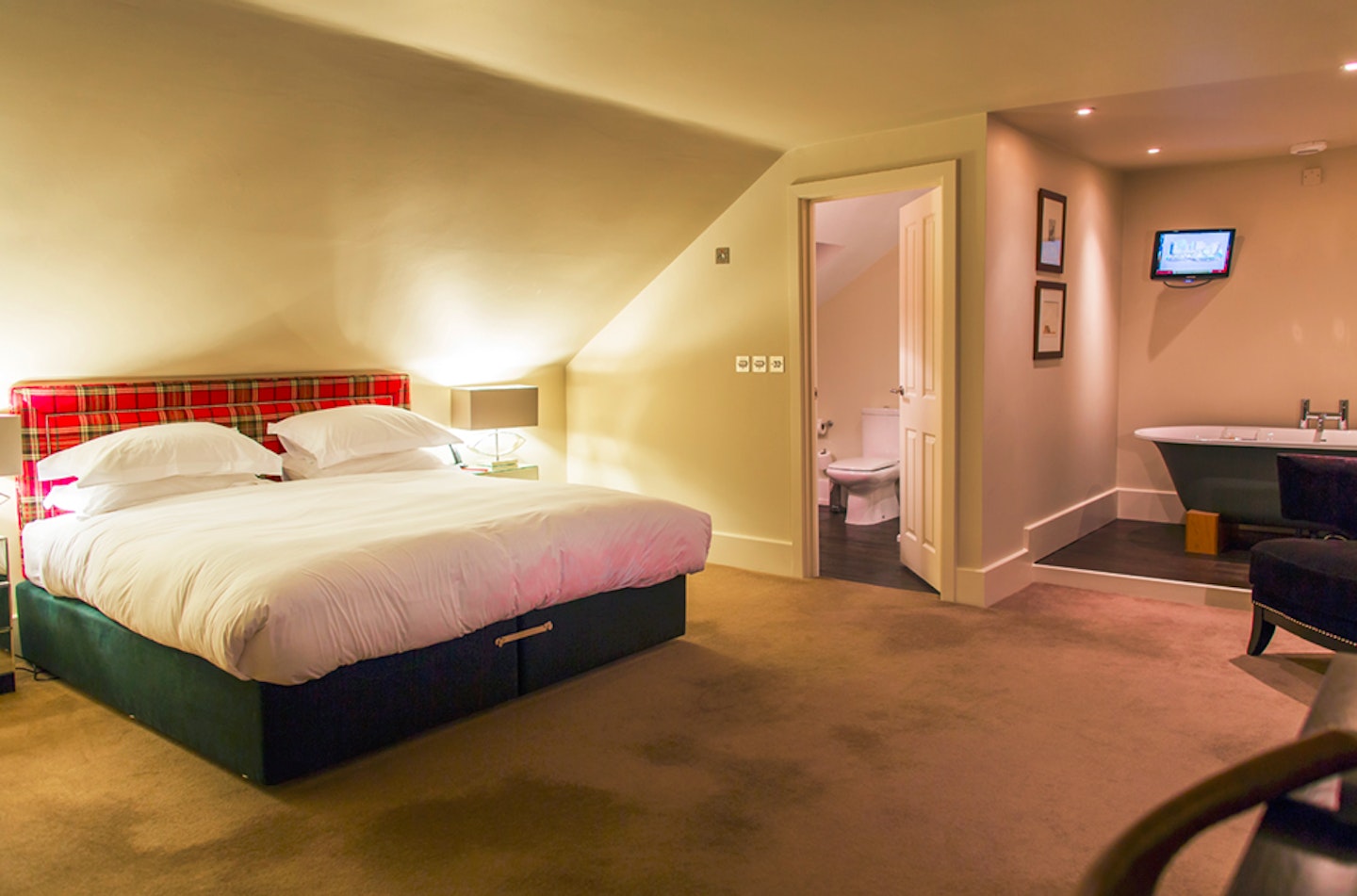 Understated luxury is the order of the day at upscale hotel The Grosvenor Arms in the small Dorset town of Shaftesbury. Large, sleek rooms give off an air of sophistication and are filled with indulgent perks like Tassimo coffee machines and generous, free-standing bathtubs.
As an added bonus, the hotel's resident facialist at this one-time medieval inn will come cleanse your skin with rose-scented oils without you even having to step foot outside your room.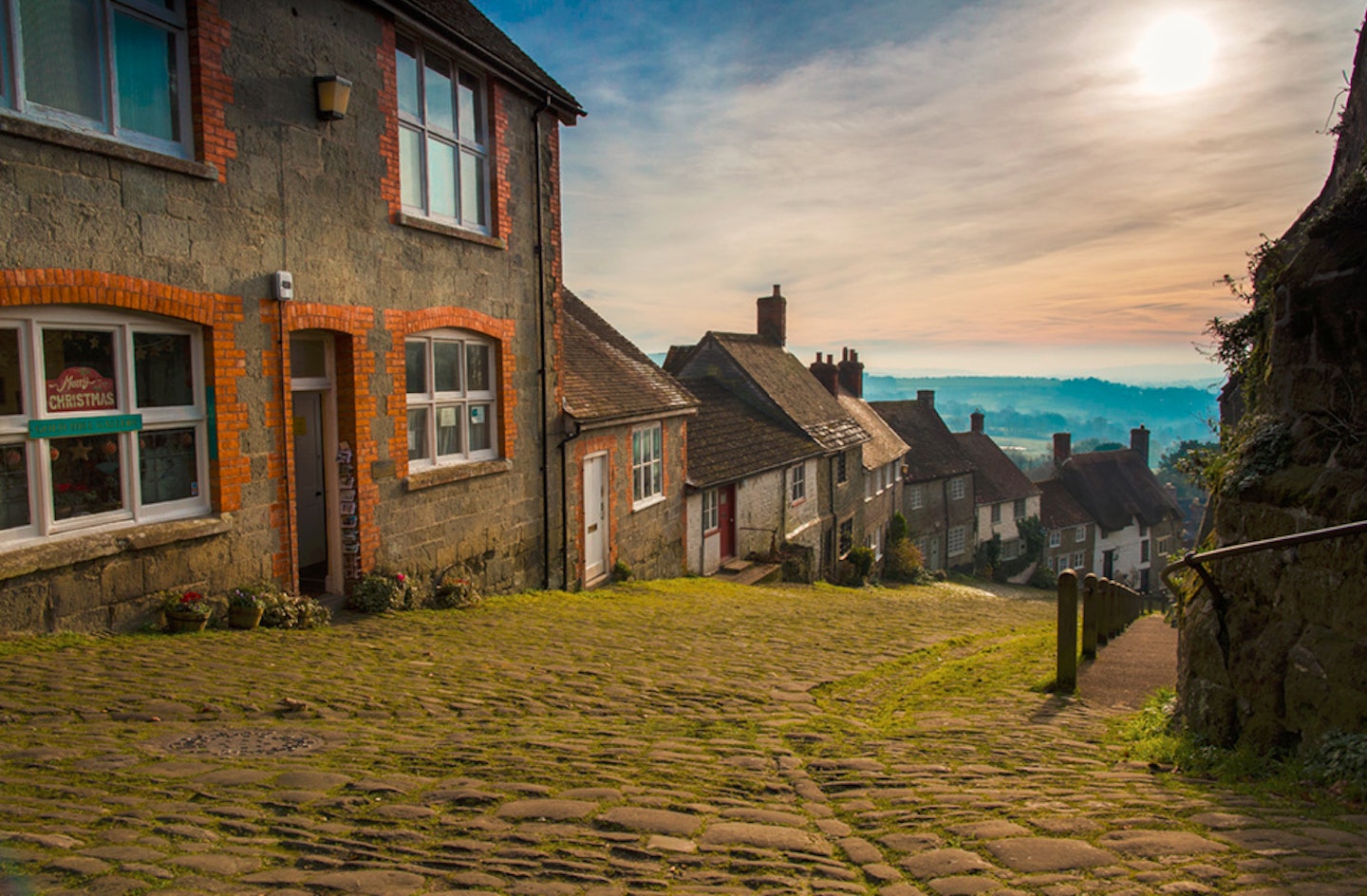 The Grosvenor Arms' restaurant is spread across a light and airy courtyard, and a modern deli space - as well as the dining room. Choose from moreish and crispy pizzas cooked in the hotel's wood-fired oven, or opt for a platter of Dorset cheeses served with homemade spelt cracker and chutney.
Grab a pair of wellies to explore the idyllic country lanes all around, or pop just down the road to marvel at the ancient cobbles of Gold Hill (above), beloved by locals and strangers alike. The Georgian town of Bath and costal beauty of Lulworth Cove are both in easy reach of Shaftsbury.
Rooms start from £140 a night, grosvenorarms.co.uk
The Knoll, Lakeside
This unique country house hotel is hidden away in the hills and woodland of The Lake District in Cumbria. The large bedrooms are filled with personal touches and each comes with its own individual décor. Depending on where you stay, you could find yourself in a lavish four-poster with Bellini-pink walls or a suite with its own alfresco hot tub.
Hand-embroidered cushions and artfully placed rugs and mirrors give this bolthole the feel of a warm yet upmarket family home - albeit one where the beds magically make themselves.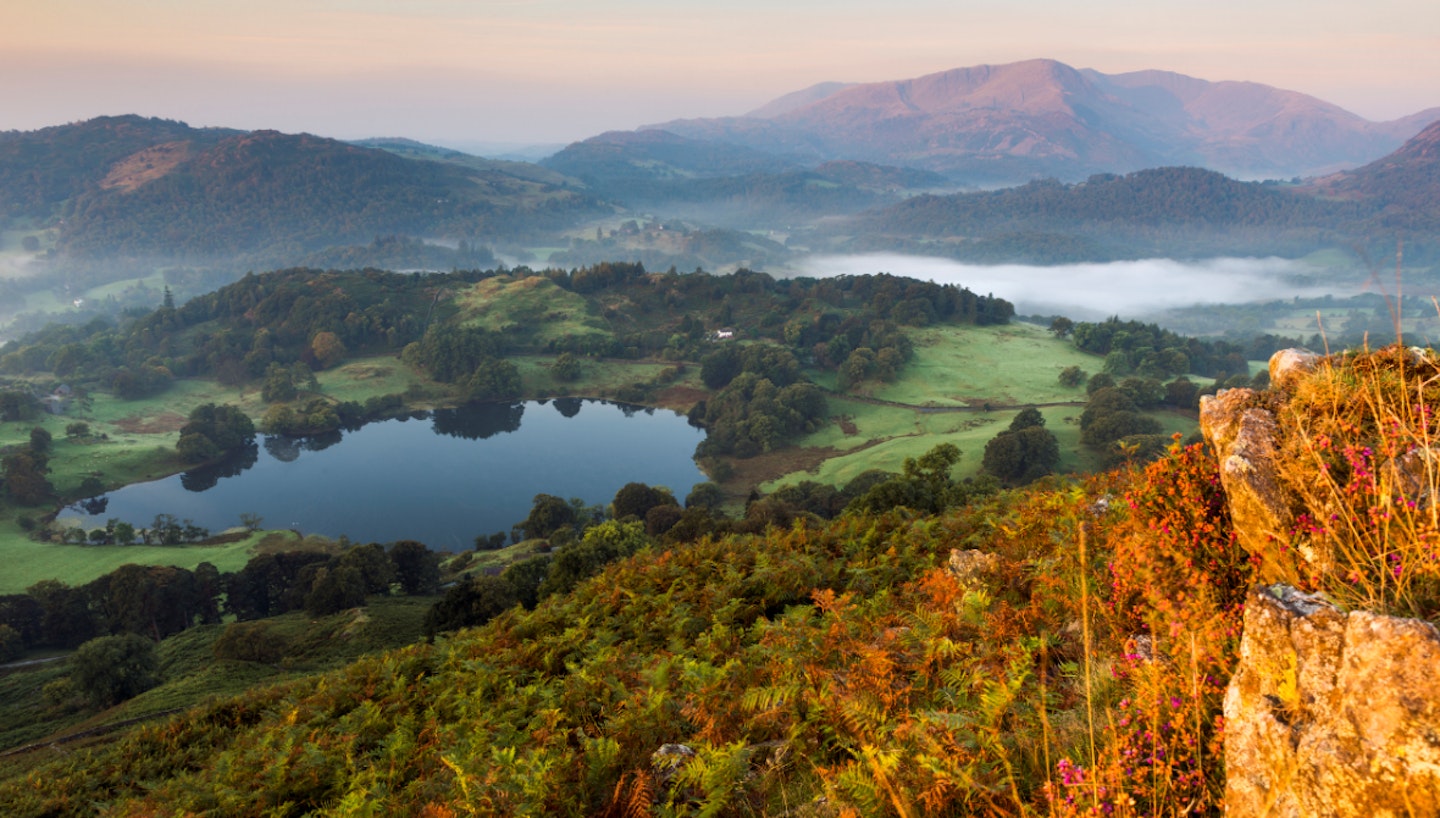 The intimate dining room serves up a full range of locally-sourced meals, with a particular steer towards vegetarians.
Afternoon teas are available on request and the friendly folk who run The Knoll will happily whip you up a picnic to go exploring with around the lakes.
Speaking of which, the hotel is perfectly placed to discover all the gems of The Lake District. Hop on a cruise across Windemere or Coniston, or head up into the woods to awe at the ridiculously bucolic scenery that stretches out as far as the eye can see.
Rooms start from £100 a night, theknoll-lakeside.co.uk
Read More: The UK Might Get An Extra Bank Holiday This Summer