IKEA hit British soil from Sweden almost 28 years ago and so started a complete love affair with cheap and stylish Scandi flatpacks. Oh, and those delicious meatballs you get when you go. Suddenly everyone knew what an Allen key was but more so here was something totally fresh, fantastic AND affordable. If you're getting a little bit of IKEA apathy and want to shake up your home with some affordable choices, there is a mass out there.
The first place you might look for some high-quality furniture that won't break the bank is strong department stores like M&S and John Lewis which are a go-to for homeware. Other fashionable brands have joined the home interiors stock, like H&M and Zara which have individual collections made especially to spruce up your home.
Whether you're renting out or owning your own home, choices are brimming on digital stores. Where the Scandi import IKEA has upped the ante on the home front, happily for us that means that there are now more shops and collections to choose from - and most are actually quite reasonably priced. Here are our favourites.
SHOP: The Best Places To Kit Out Your Home On The Cheap 2023
Where To Shop Furniture And Homeware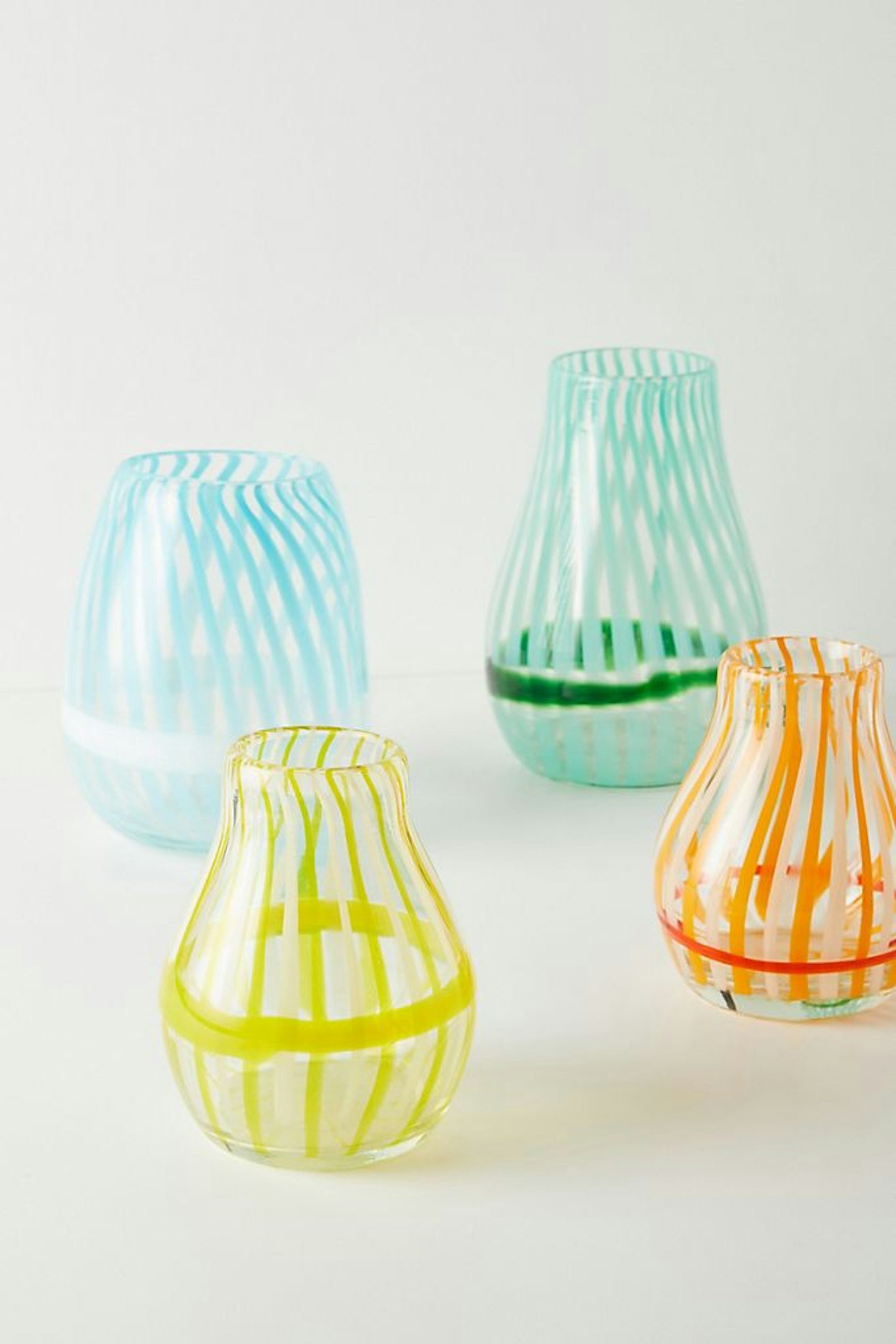 1 of 14
CREDIT: Anthropologie
Anthropologie
If you've ever been into an Anthropologie store you'll know the overwhelming feeling of wanting everything in sight. From soft furnishings to glassware, they stock nearly enough everything for any room in the house.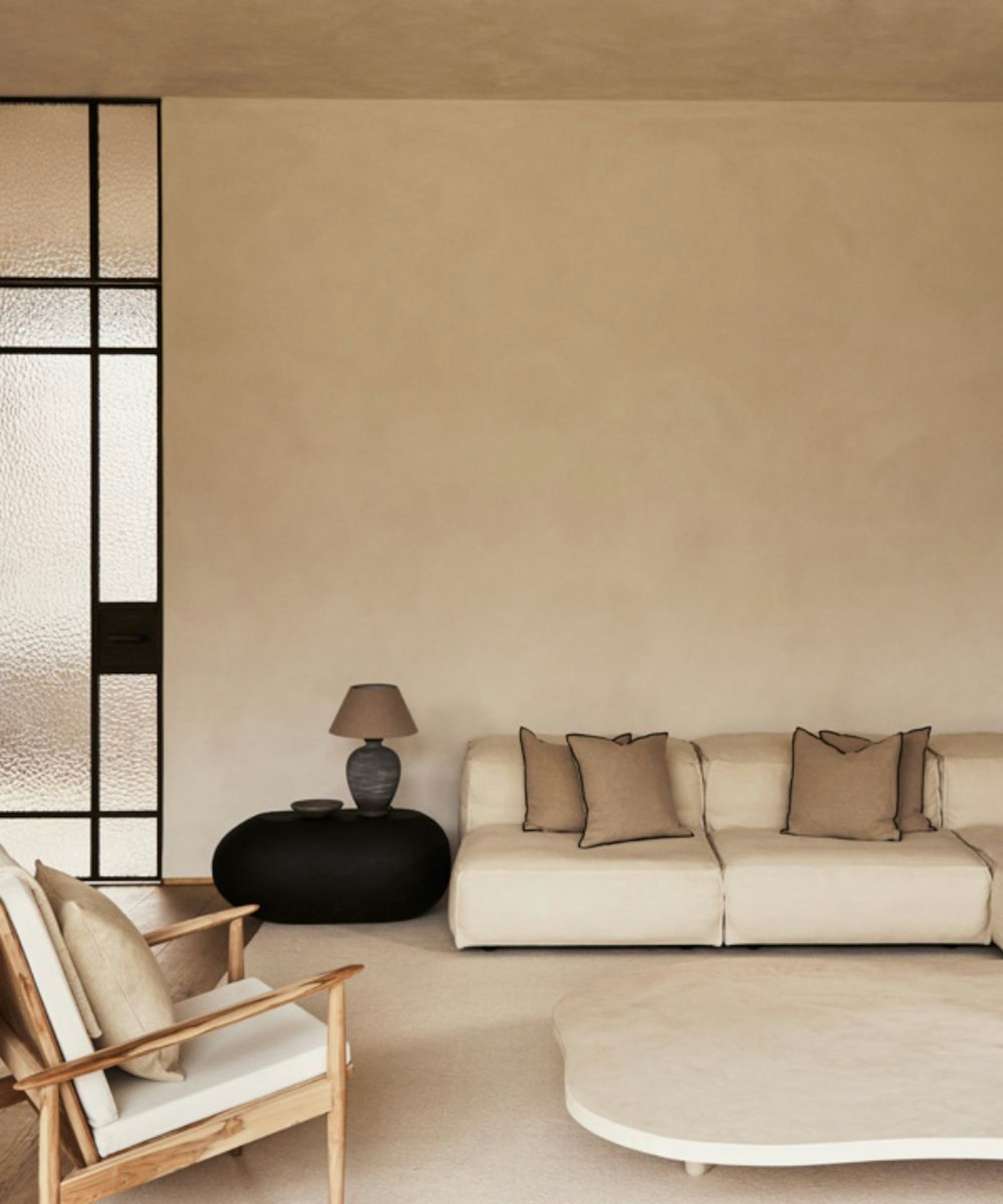 2 of 14
CREDIT: Zara Home
Zara Home
Our favourite place to grab everyday fashion also has a selection of homeware that you won't want to miss.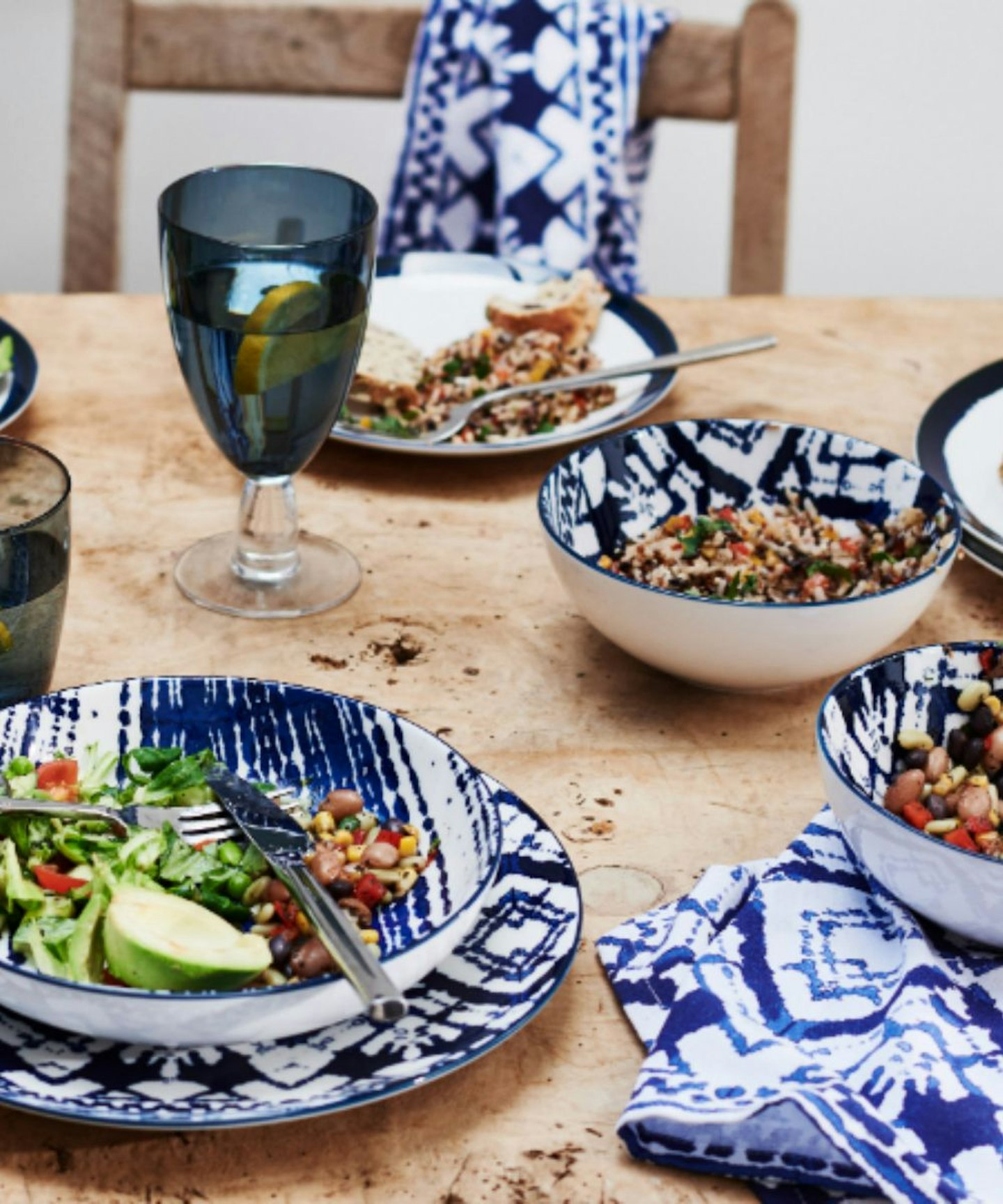 3 of 14
CREDIT: Sainsbury's Home
Sainsbury's Home
If you've been missing out on Sainsbury's range of homeware then you need to jump on the bandwagon pronto. Instantly add a unique interior twist without blowing the budget.
4 of 14
CREDIT: ASOS
ASOS
While you're browsing ASOS looking for an outfit for the last-minute boozy brunch you've agreed to attend this weekend, pop some bedding, towels and plant hangers in your basket from the website's homeware range. It's cheap, durable and (most importantly) uniquely stylish.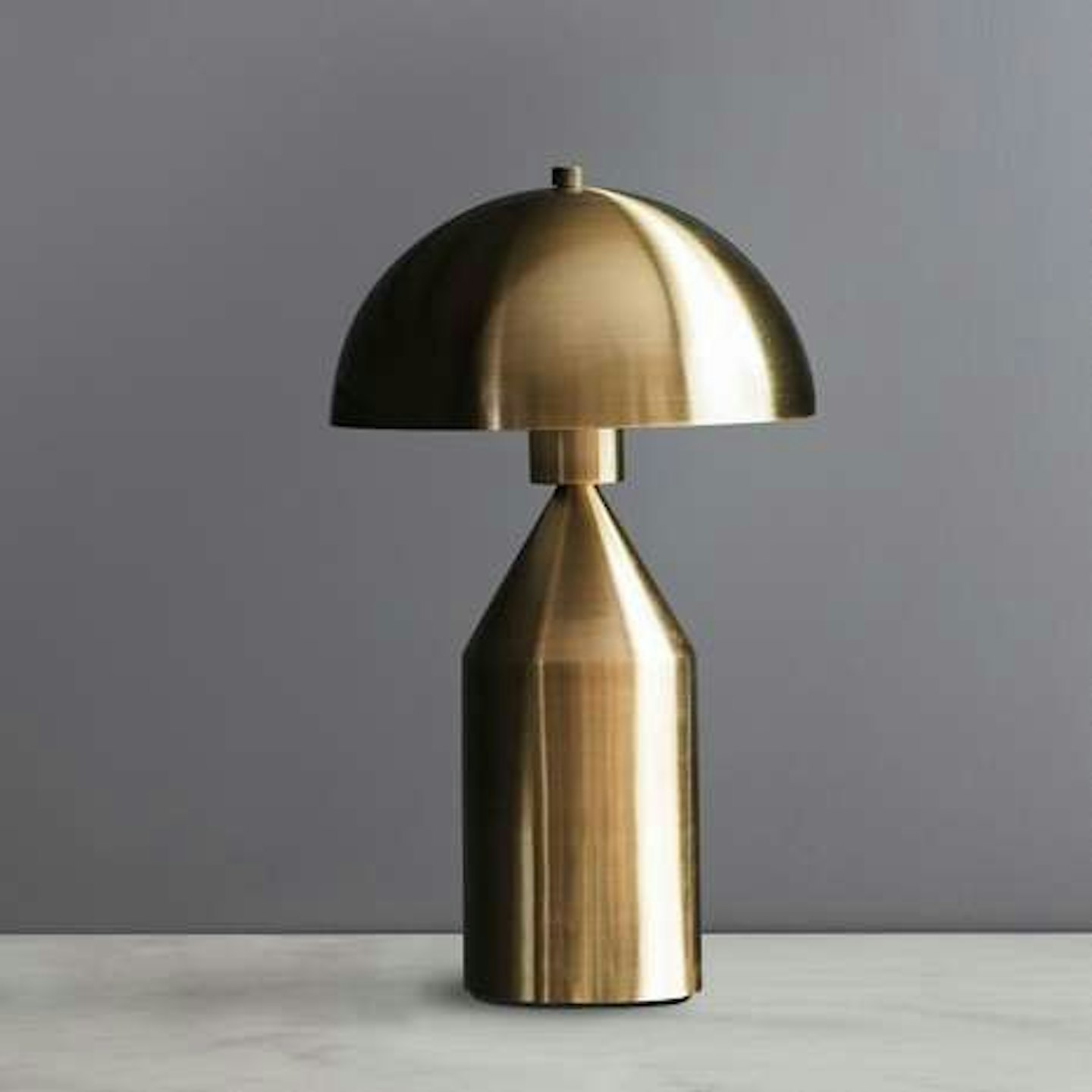 5 of 14
CREDIT: Dunelm
Dunelm
With over 140 stores in the UK with so much to choose from and is suitable for a range of budgets. Their home accessories are particularly good for those with less cash to splash.
6 of 14
CREDIT: Marks & Spencer
Marks & Spencer
Seeing a theme here? Yep, there are plenty of supermarkets offering cheap homeware, including Marks & Spencer.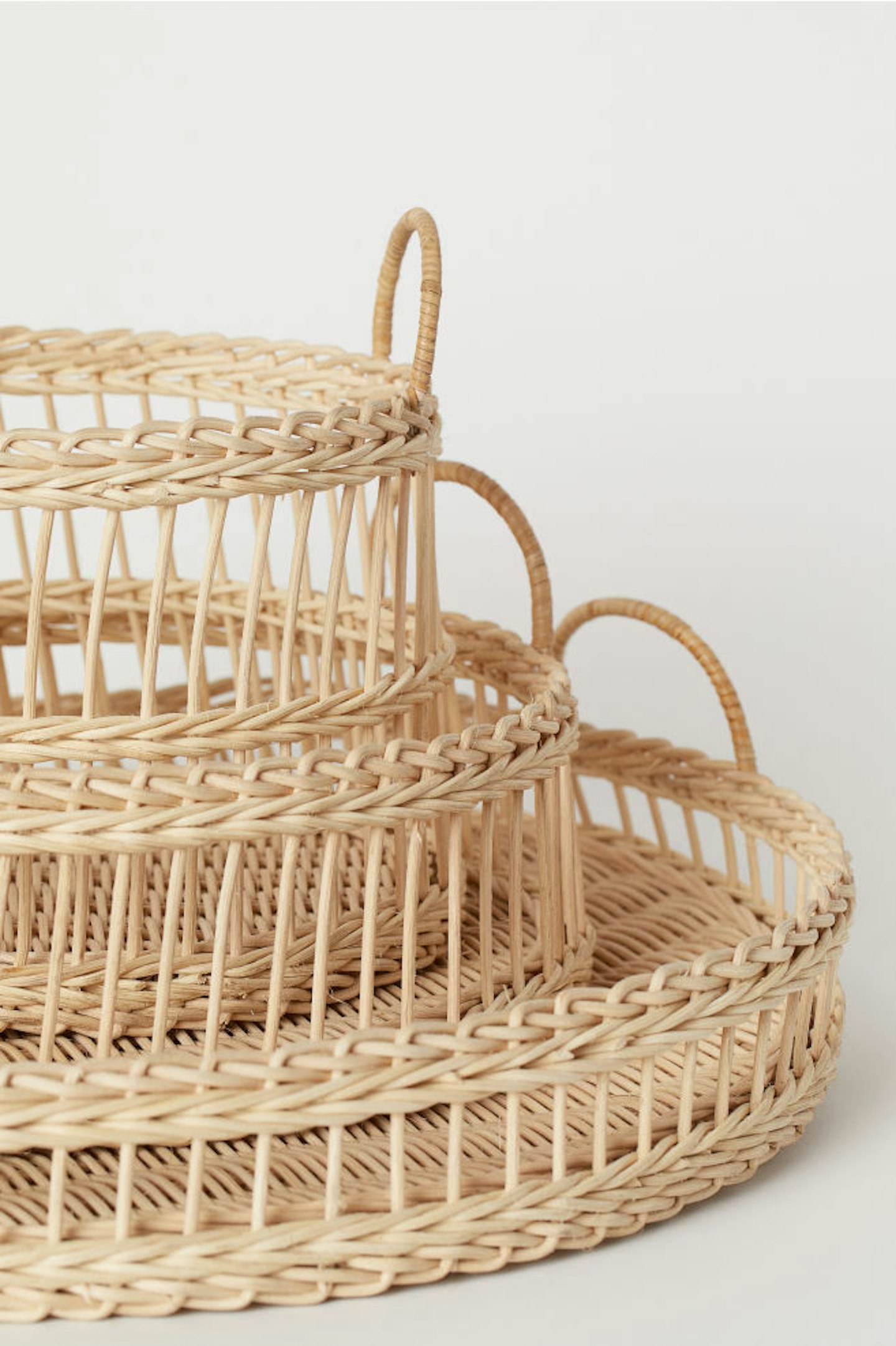 7 of 14
CREDIT: H&M Home
H&M Home
Mostly known for its clothes, H&M has recently upped its game and stepped into the homeware market. And with pieces such as this rattan basket for just £9.99, it's no surprise the new venture is doing well.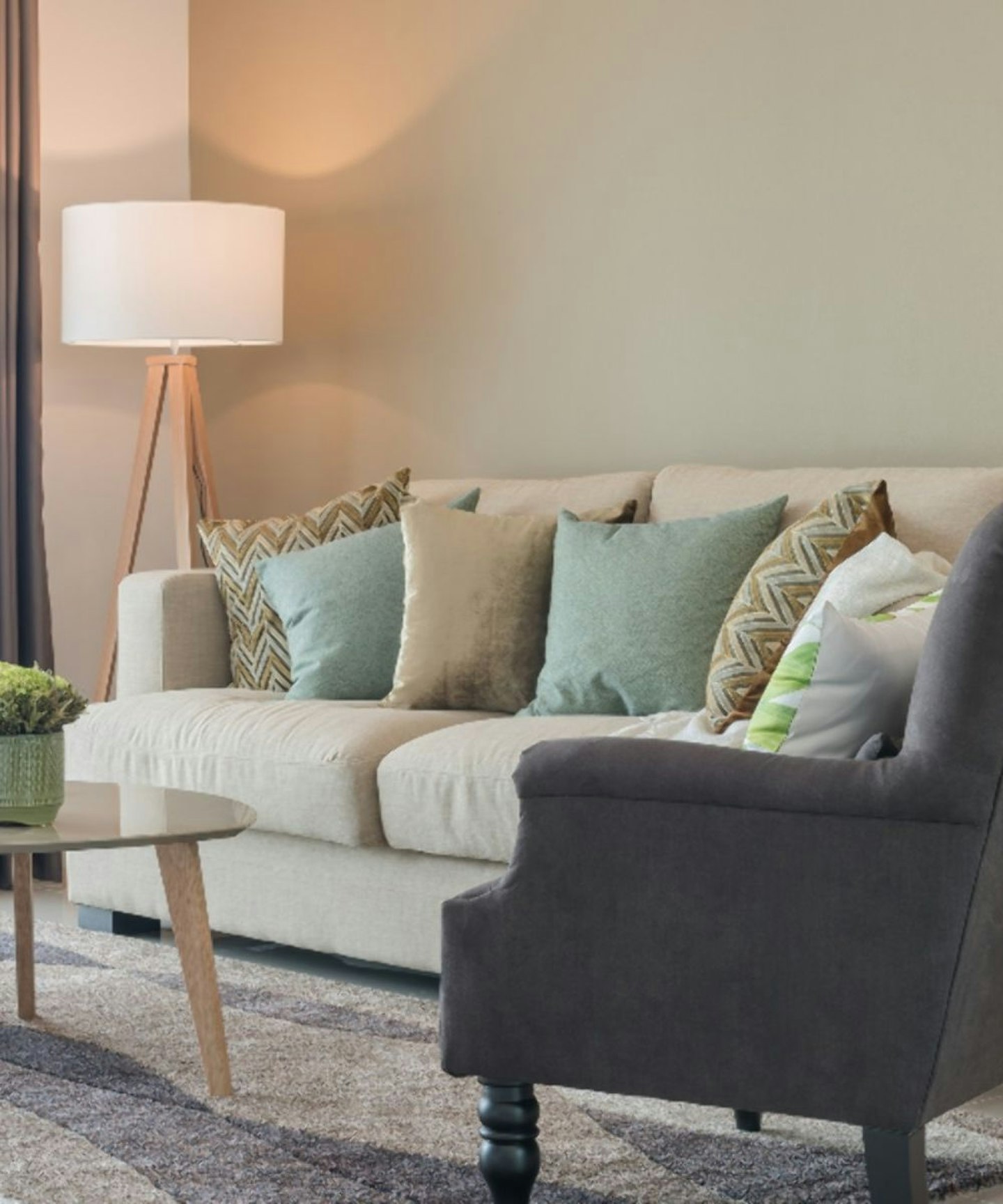 8 of 14
CREDIT: The Range
The Range
Offering everything from furniture to wall art, throws, cushions, vases and even a dedicated wedding range. You do have to root around, but you'll find some gems.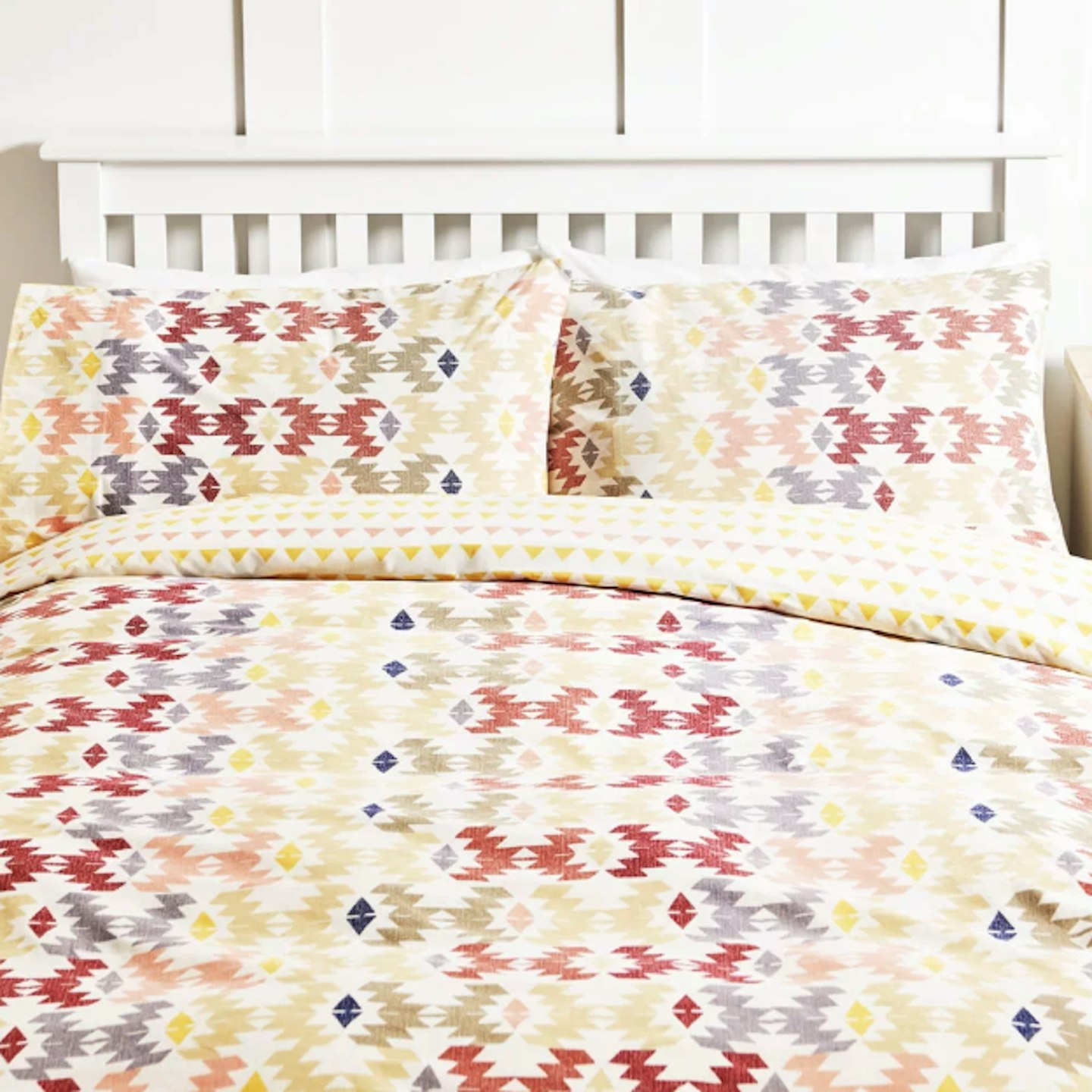 9 of 14
CREDIT: Wilkinsons
Wilkinsons
Wilko calls itself the 'home of family value' retailer. And although it sounds a bit like a razor, it's actually just an amazing shop that sells just about everything.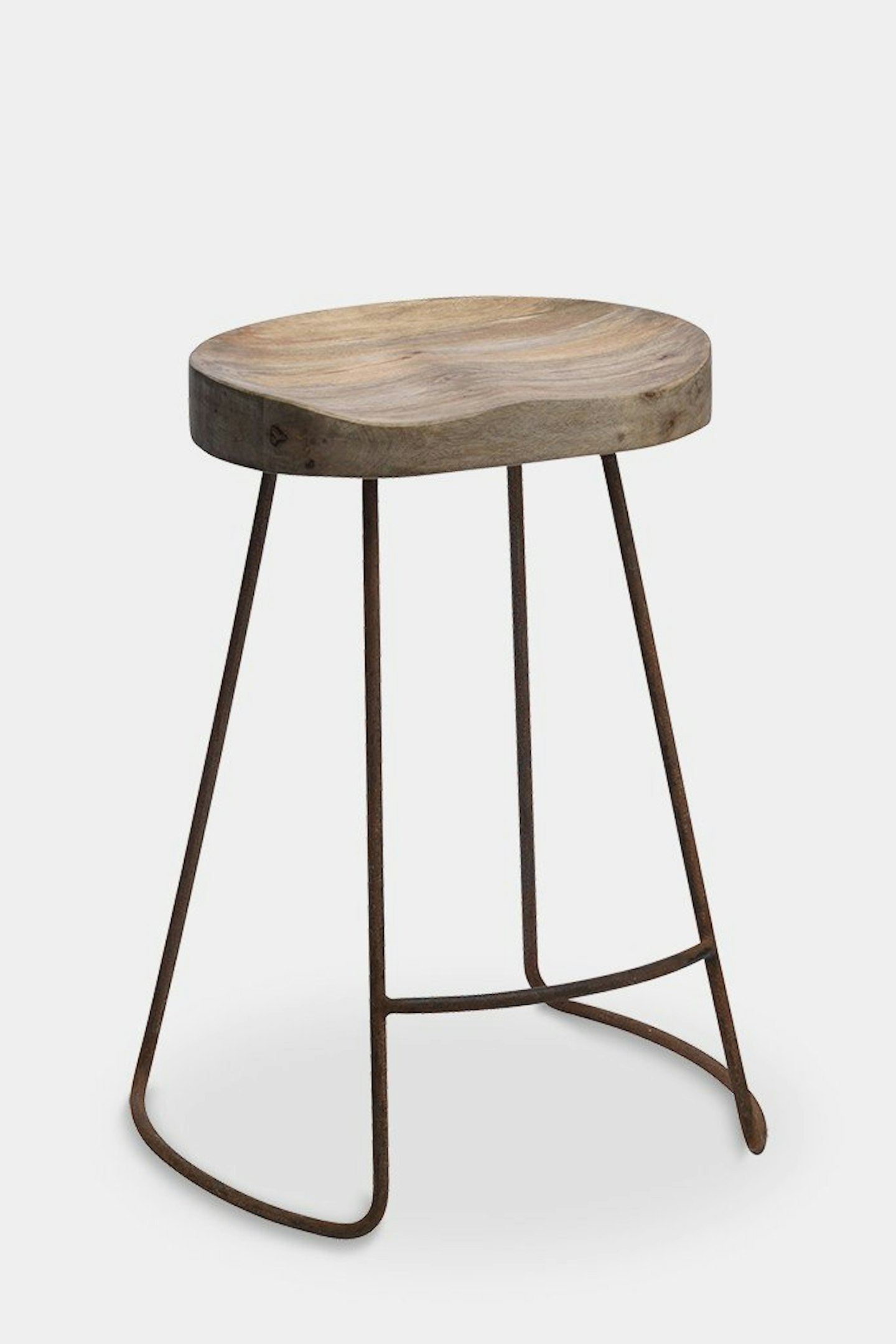 10 of 14
CREDIT: Decorator's Notebook
Decorator's Notebook
Decorator's Notebook specialises in handmade home accessories from fair trade groups, social enterprises and artisan co-operatives all over the world. Their ethos is that design quality and ethics can go hand in hand and allow customers to create a beautiful home without compromising their style or their conscience.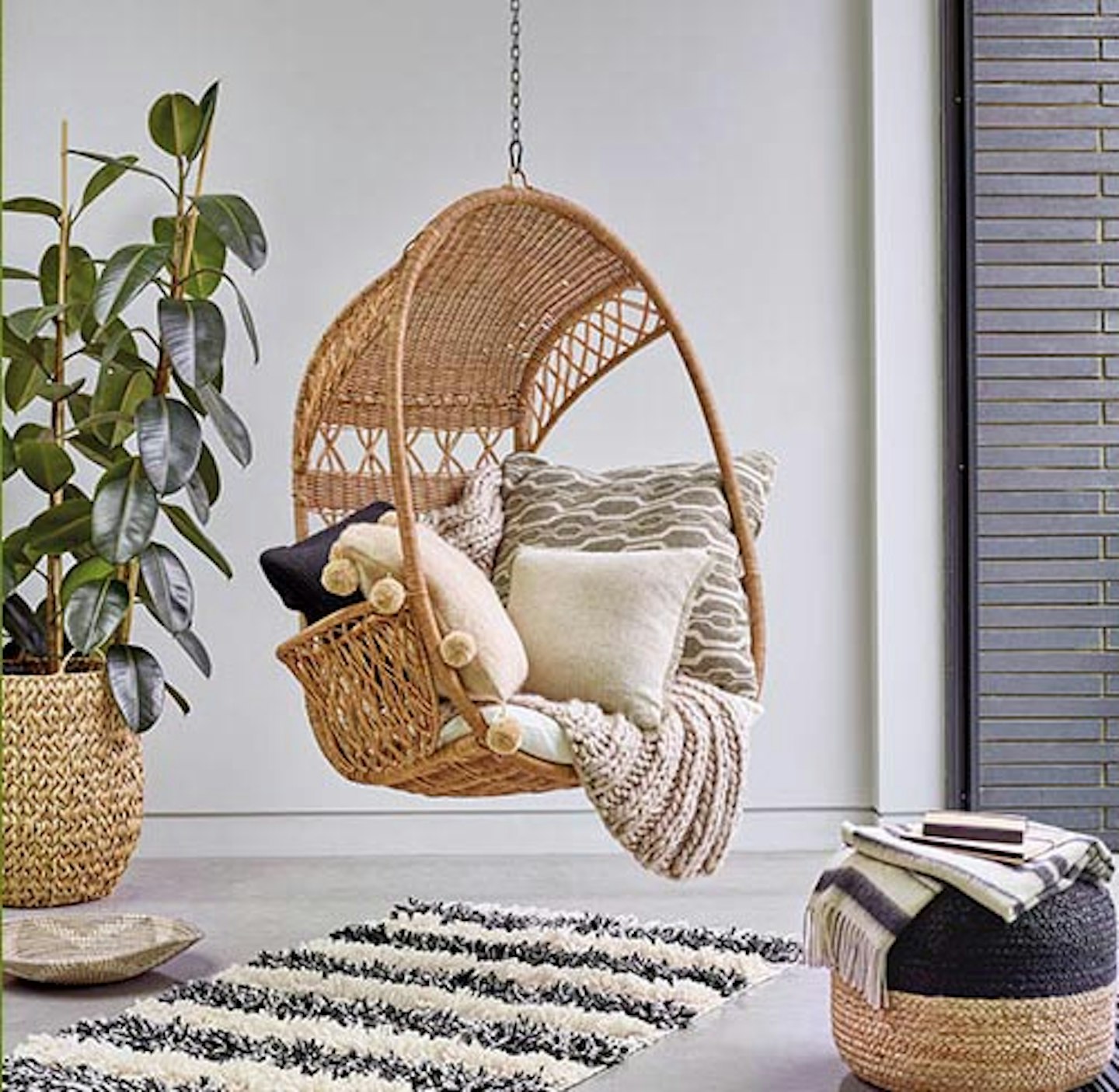 11 of 14
Home Sense
With 33 stores all over the UK, stock changes regularly but they claim they are 60% cheaper than other retailers. Although you can't shop online, which is a bit of a pain. Their beautiful rustic tables are seriously sturdy.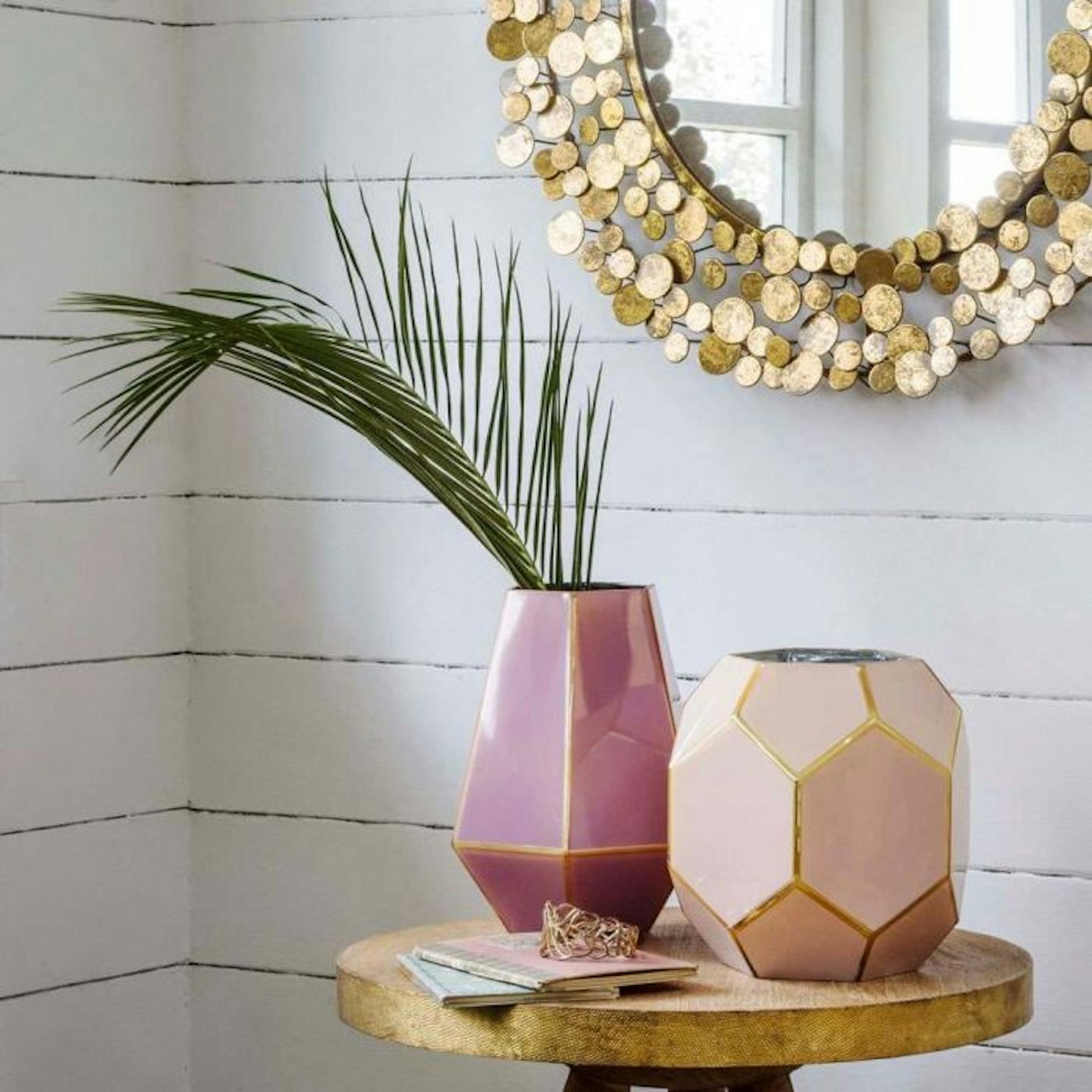 12 of 14
CREDIT: Graham & Green
Graham & Green
A family-run business with unusual pieces. Their geometric vases are so nice it's hard to know if you'd look at the flowers or the vase and their black distressed whale book ends will make even your crappy old uni books look interesting.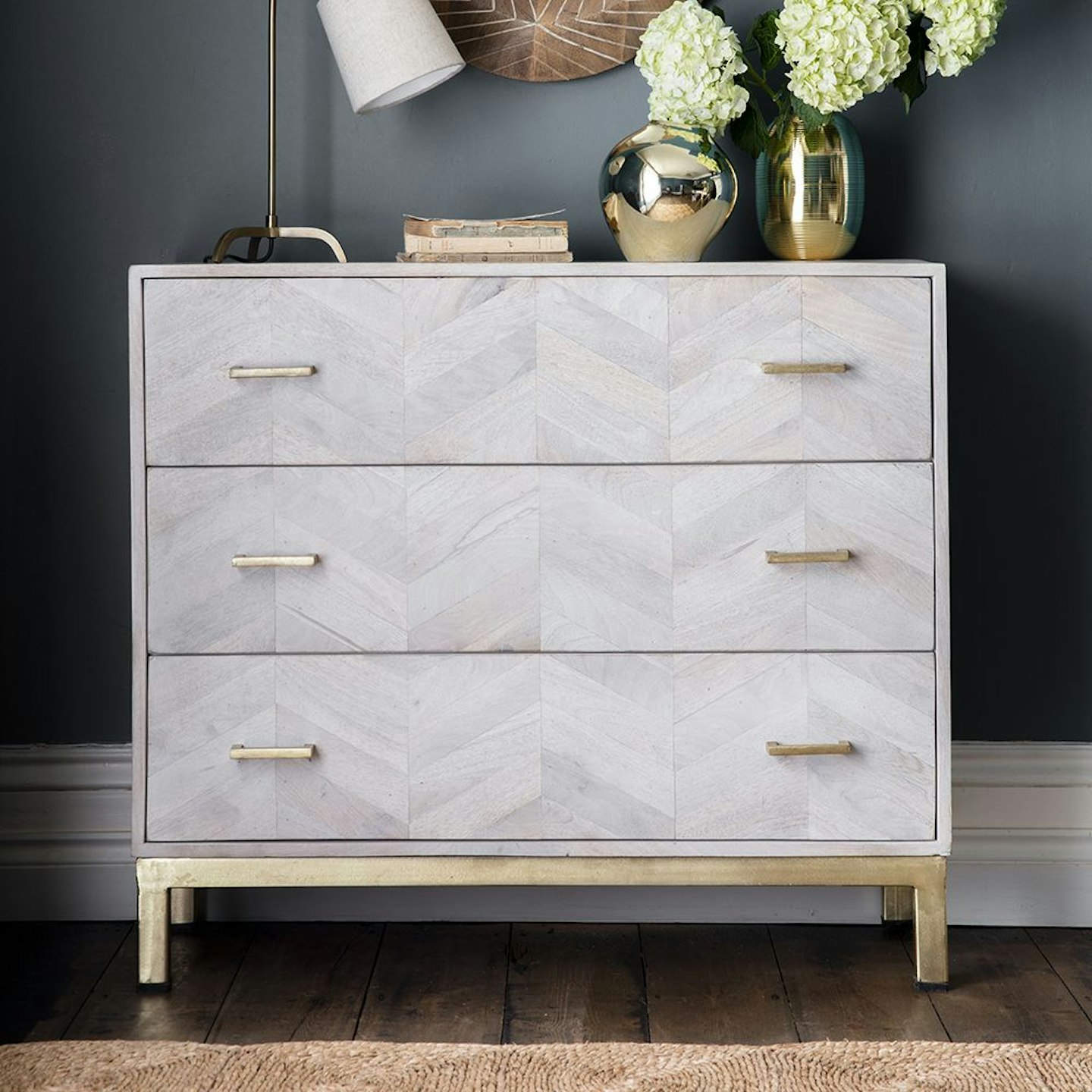 13 of 14
CREDIT: Atkin & Thyme
Atkin & Thyme
Launched in October 2014, this boutique scours the globe for handmade pieces which means your mates won't automatically have the same wardrobe as you. We're very into this chevron chest of drawers, par example.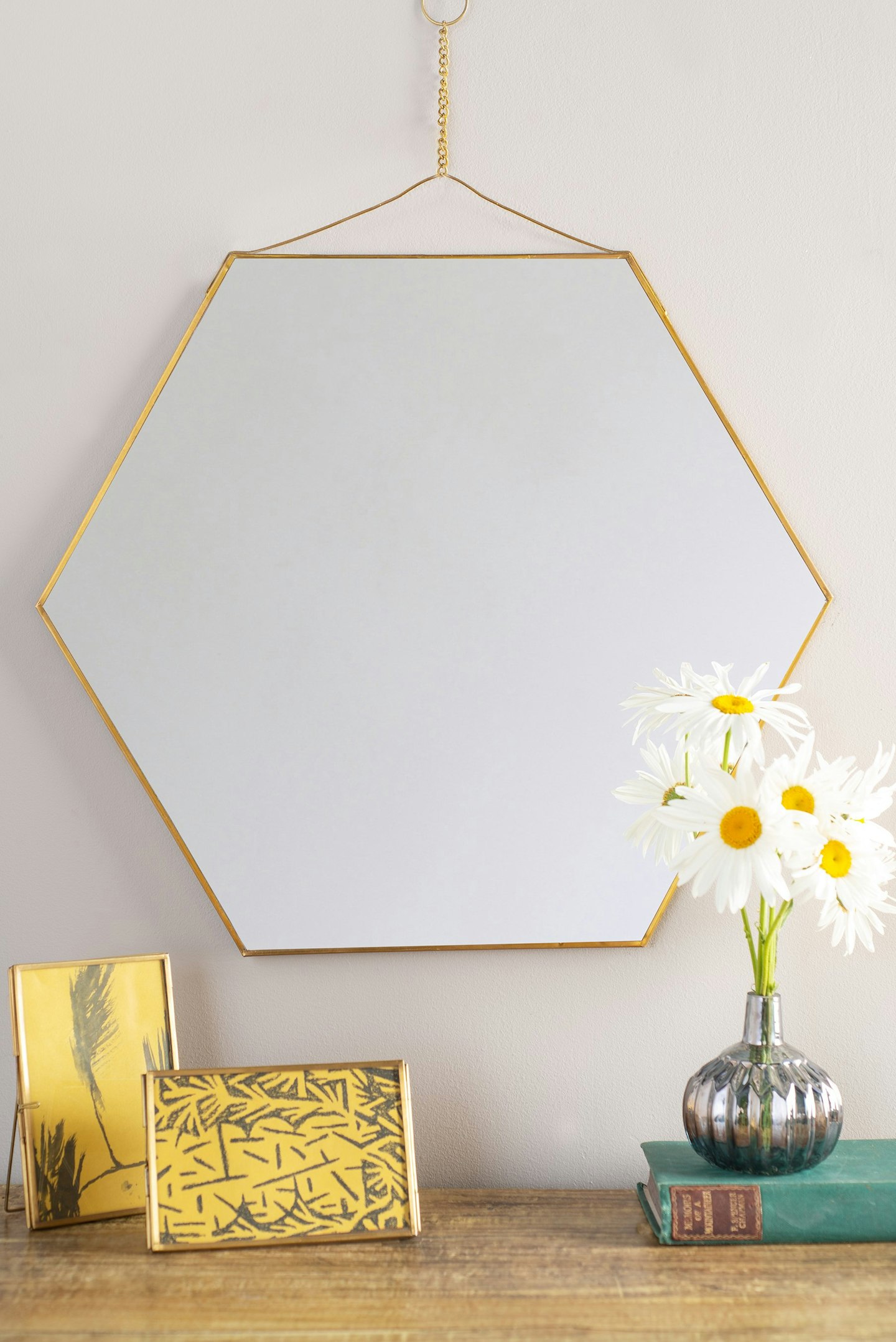 14 of 14
CREDIT: Ian Snow
Ian Snow
Behind every Ian Snow piece lies a story. A tradition, a way of doing things, carefully preserved through the generations. Inspired by Ian's travels to India in 1969, his daughters Daisy and India work alongside him and their mother from their farm in Devon.