While some of our favourite restaurants have already woken up to the rise in veganism over the years, for those who are milk-free, lactose intolerant or vegan, anything containing chocolate is sadly normally off limits. This may be a prospect that you find incredibly hard to fathom over the Christmas period, so luckily, vegan-friendly advent calendars are here to save the day.
When it comes to the Christmas holiday, navigating the vegan-friendly food world can be a little bit challenging - nobody wants to miss out, especially when it comes to chocolate. Nothing says 'jolly holiday' quite like struggling to open a cardboard window in the flimsy box on the window sill to reveal festive-shaped chocolate treat to eat before you've even brushed your teeth in the morning. So, don't fret because now there are tonnes of vegan options out there (that are just as delicious too).
You'll want to stock up on these vegan-friendly advent calendars before December rocks around and knowing the chaos of the festive season, they'll be snapped up pretty quick. Revel in the delight that'll define the first 24 days of December. Enjoy.
SHOP: The Best Vegan Advent Calendars To Buy Online 2023
Vegan-Friendly Advent Calendars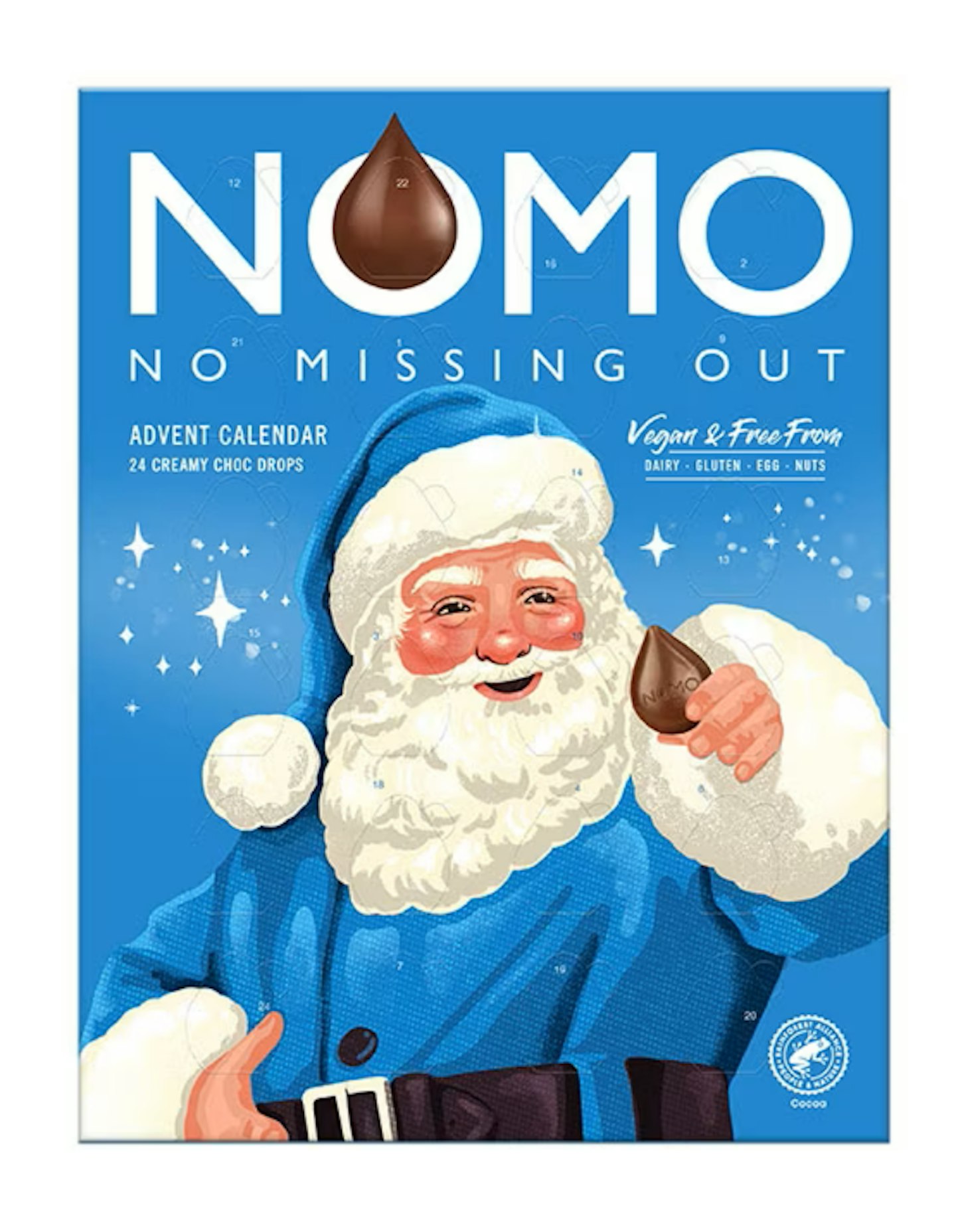 1 of 7
CREDIT: holland & barrett
Nomo Vegan Choc Advent Calendar
Not only is this NOMO advent calendar perfect for vegans who don't want to miss out on the chocolate-eating season, but it is also suitable for those with milk, egg, gluten, peanut and tree nut allergies.
Flavours you can look forward to include sea salt and caramel, and creamy plain chocolate drops.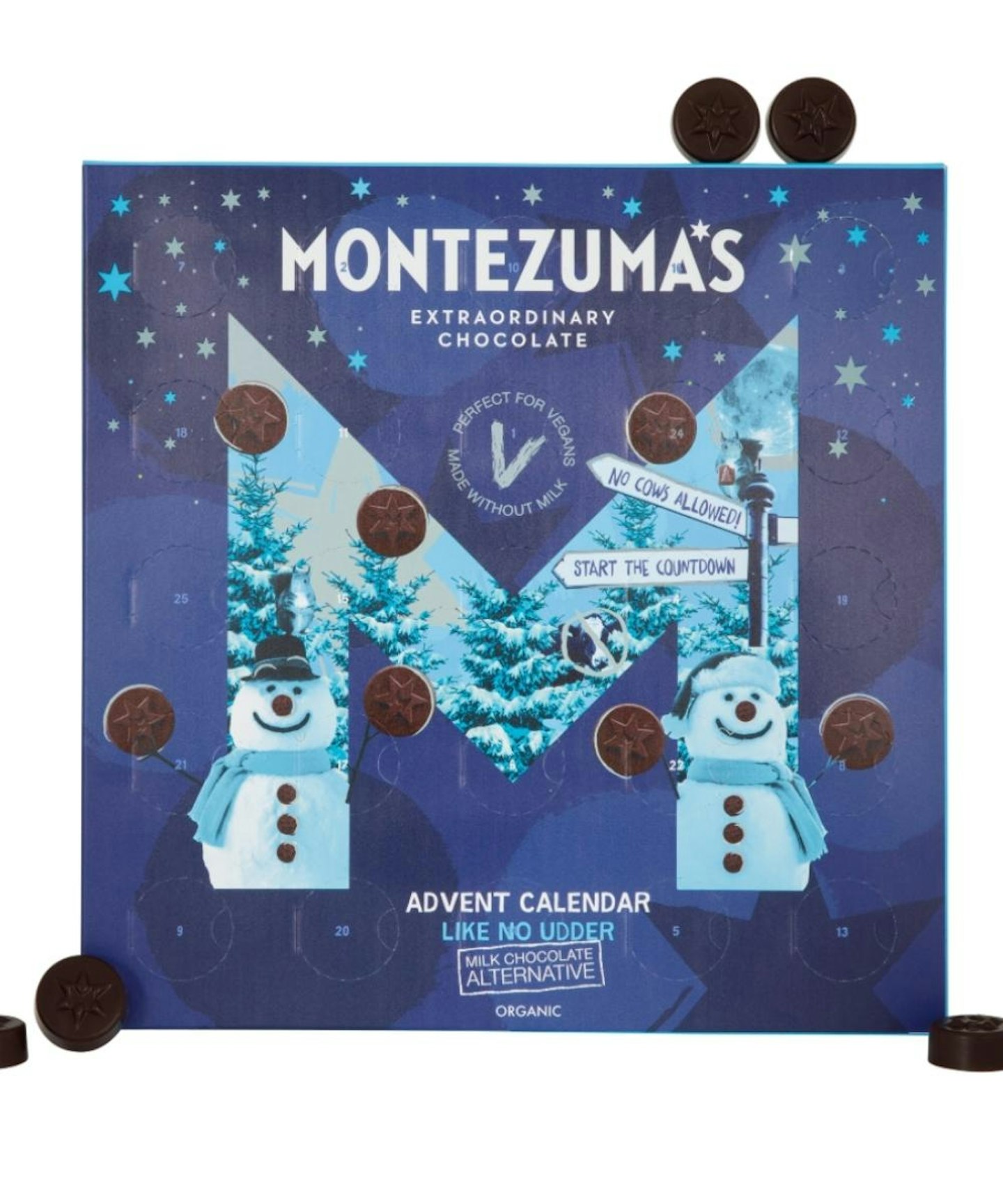 2 of 7
CREDIT: montezumas
Like No Udder Milk Chocolate Alternative Advent Calendar
Like the quirky title suggests, these chocolates are like no other chocolates around. As high in cocoa as regular chocolate - just without the milk - this calendar is perfect for those after the simple taste of chocolate bliss.
Flavours you can look forward to include milk chocolate. If you want something darker, there is also a Like No Udder Dark Chocolate Alternative Advent Calendar available for the same price.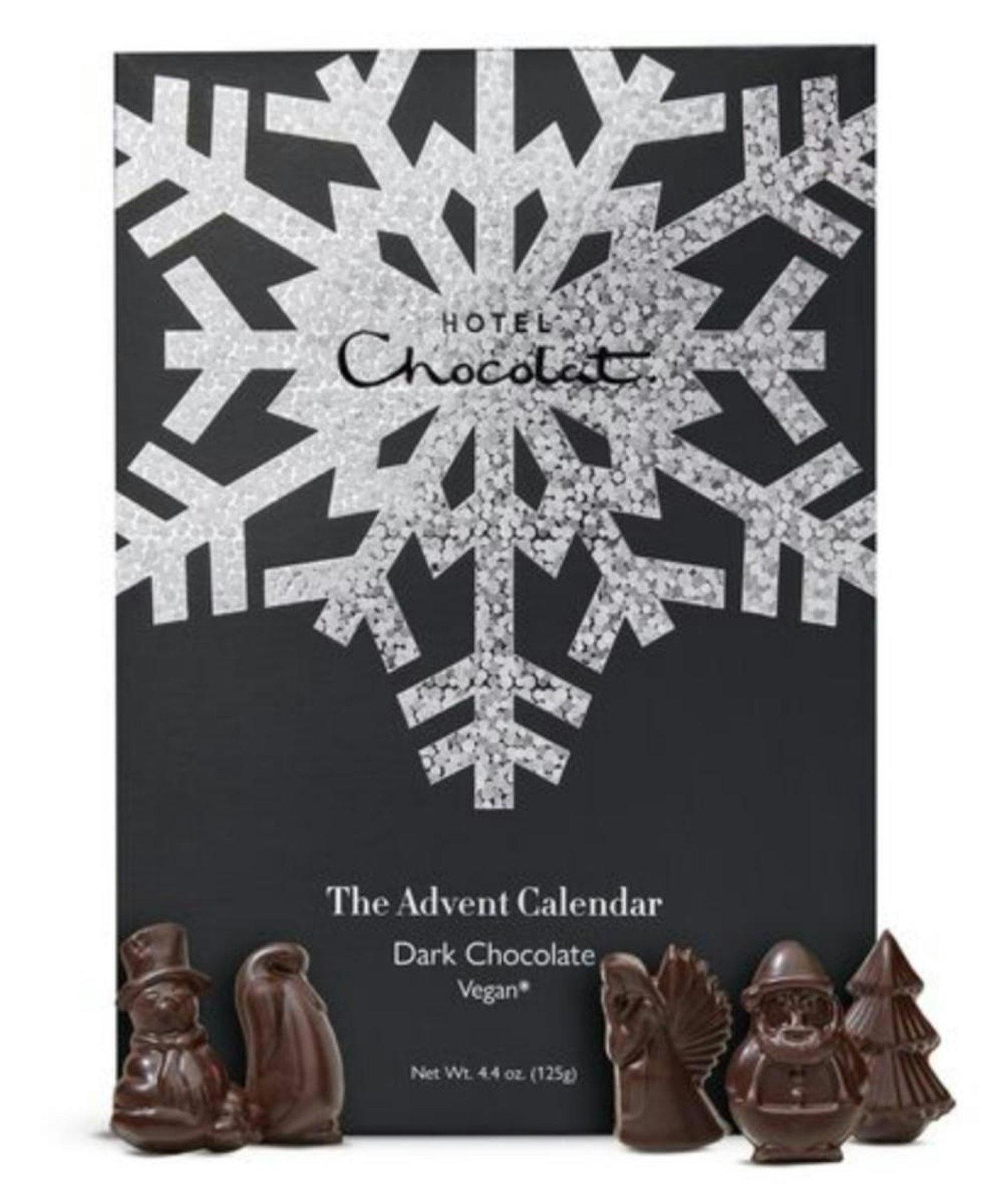 3 of 7
CREDIT: hotel chocolat
Hotel Chocolat Dark Chocolate Advent Calendar
If there's one thing that chocolate lovers know to be true, it's that you can always trust in Hotel Chocolat. There's a beautiful vegan-friendly dark-chocolate calendar on the market from the shop that includes designs of chocolate trees and angels.
Flavours you can look forward to include dark chocolate, with a minimum of 70% cacao. Yum.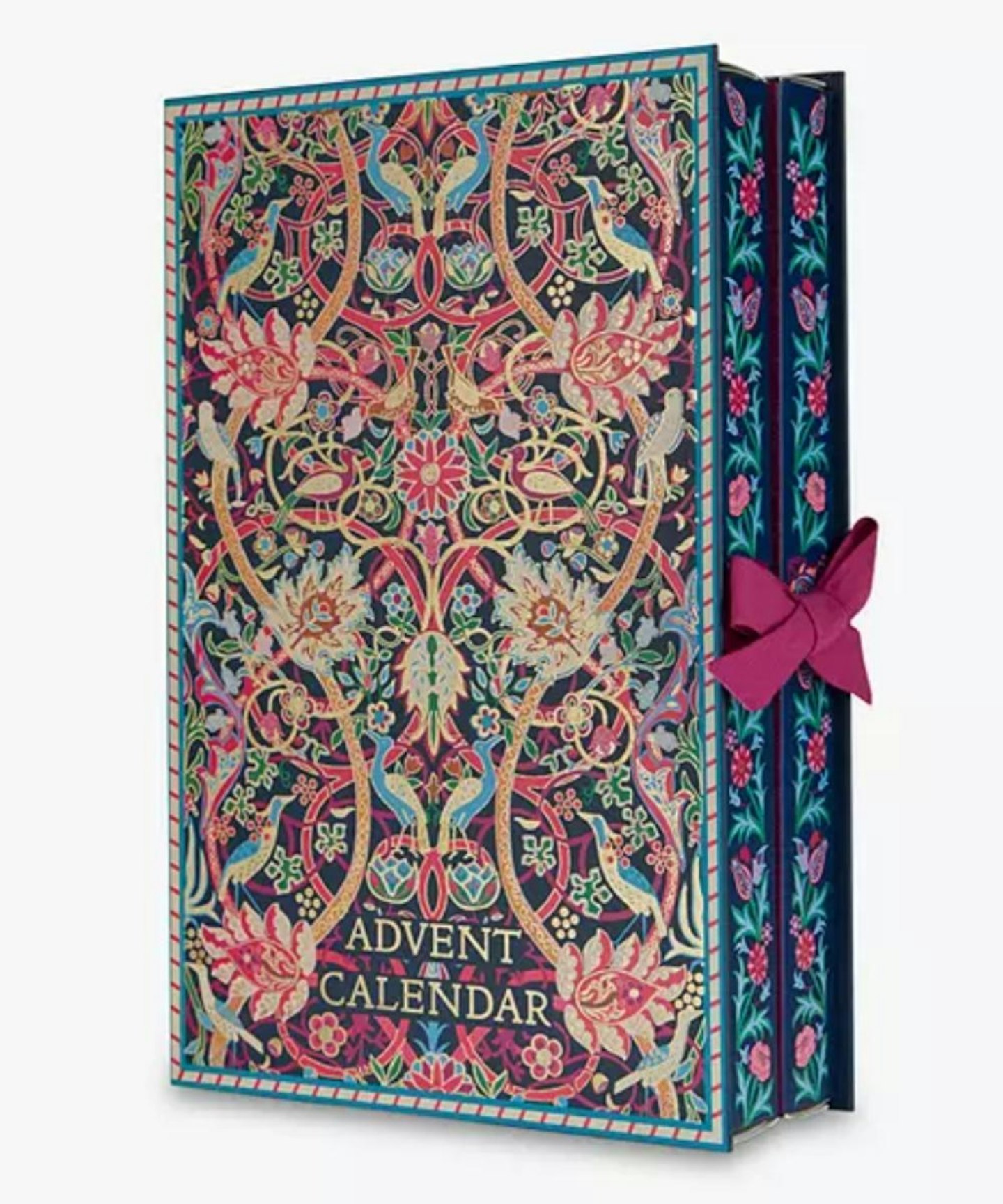 4 of 7
CREDIT: john lewis
William Morris at Home Bullerswood Beauty Advent Calendar
Cruelty-free and vegan-friendly, fellow beauty fans can look forward to 24 days of pure pampering. However, not only do you get 24 luxury body and bath goodies but a hand-picked selection of Morris prints adorning each door.
Products you can look forward to include bath fizzers, bath salts, lotions and creams.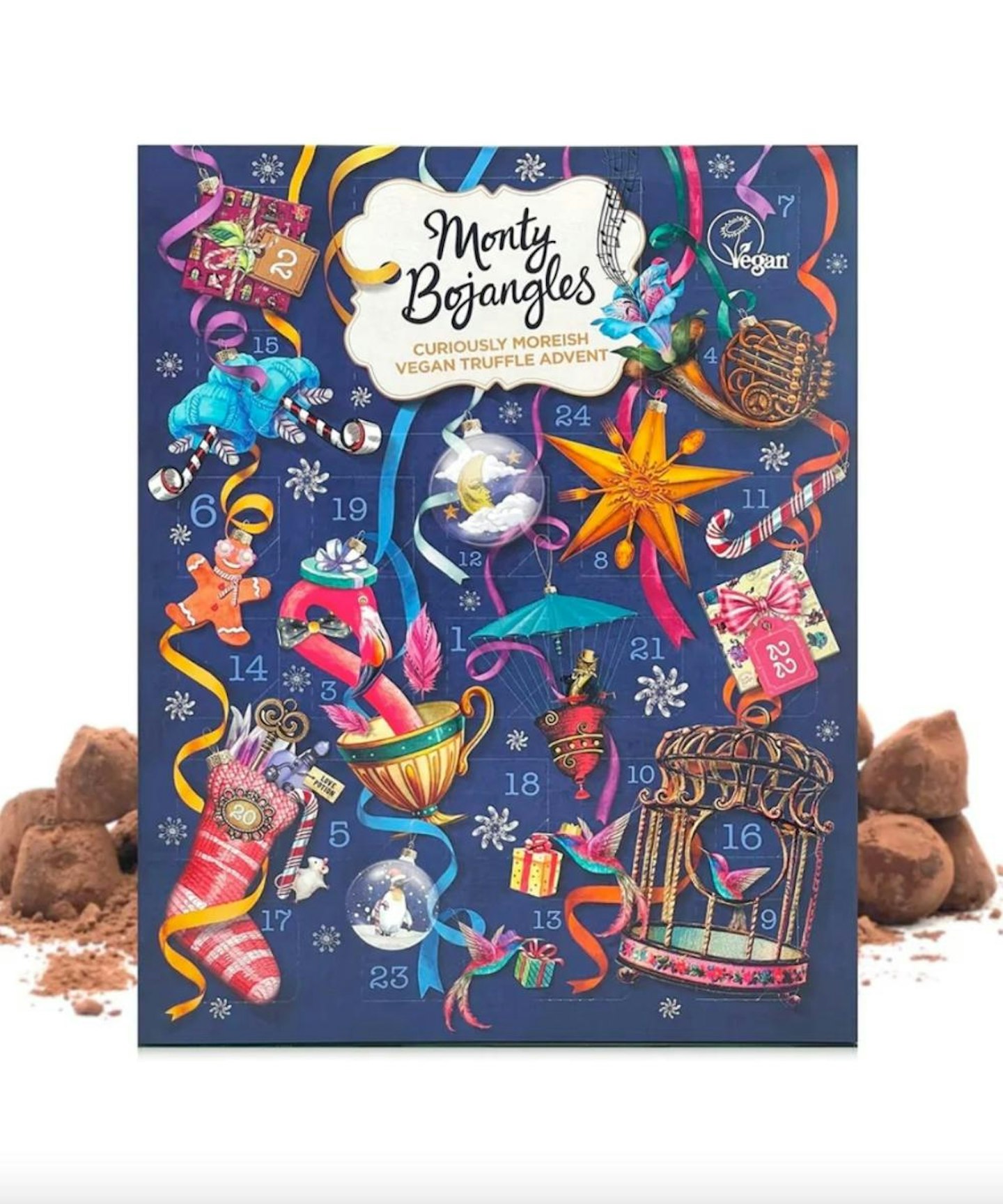 5 of 7
CREDIT: twinings
Monty Bojangles Curiously Moreish Vegan Truffle Advent Calendar
Speaking of luxury- why have vegan chocolate when you can go full-on vegan truffles? The Monty Bojangles advent calendar is filled with moreish vegan-friendly delights, certified by The Vegan Society.
Flavours you can look forward to include Caramel Haze, Cocoa Berry Blush and Cocoa Nib Nights.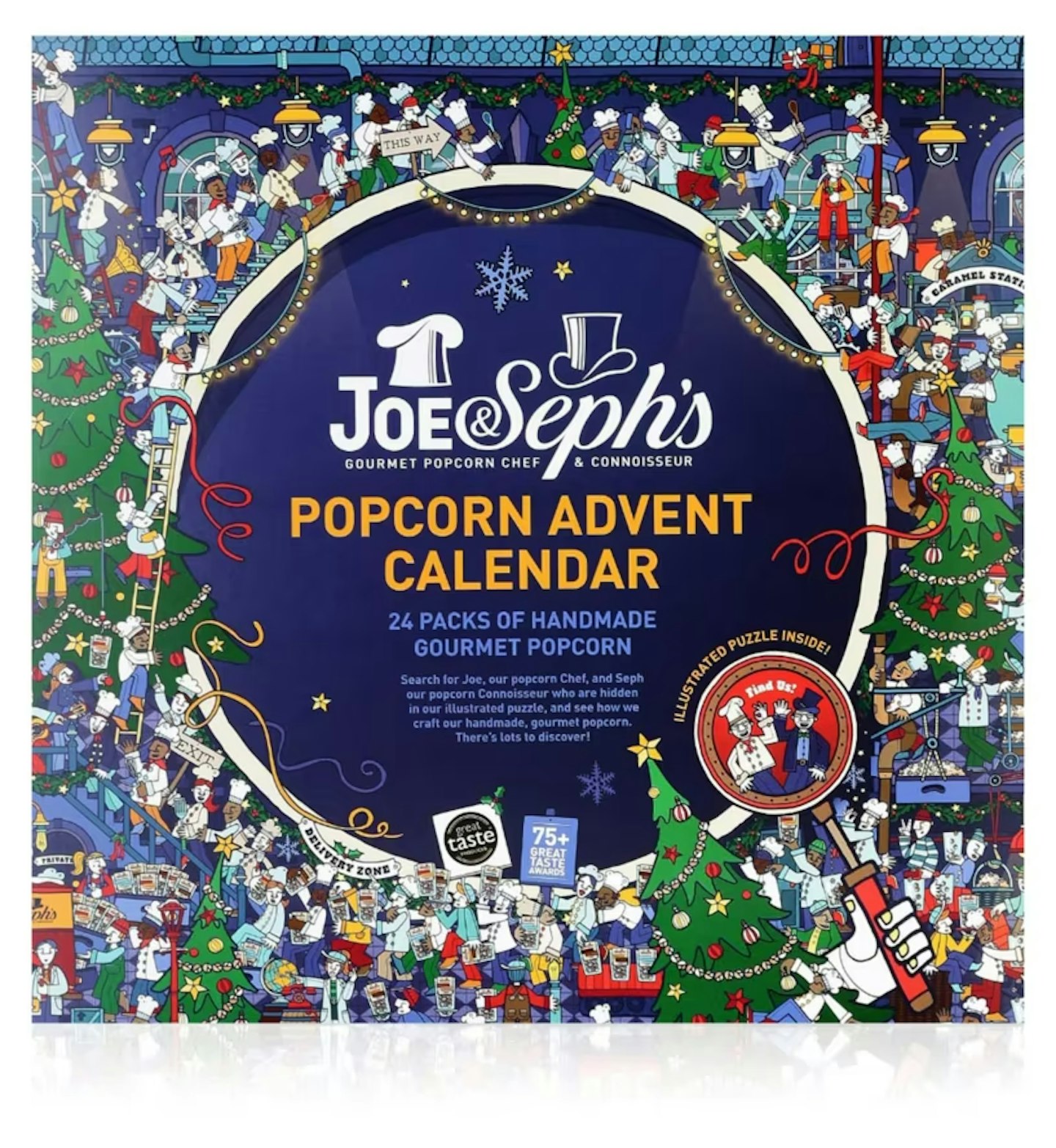 6 of 7
CREDIT: boots
Joe & Seph's Gourmet Popcorn Vegan Advent Calendar 166g
This massive calendar from Joe & Seph's is vegan-friendly, and you can look forward to testing our eight different flavours over the 24 days.
Flavours you can look forward to include Salted Caramel Popcorn, Toffee Apple & Cinnamon Popcorn, Coconut & Cacao Popcorn and more.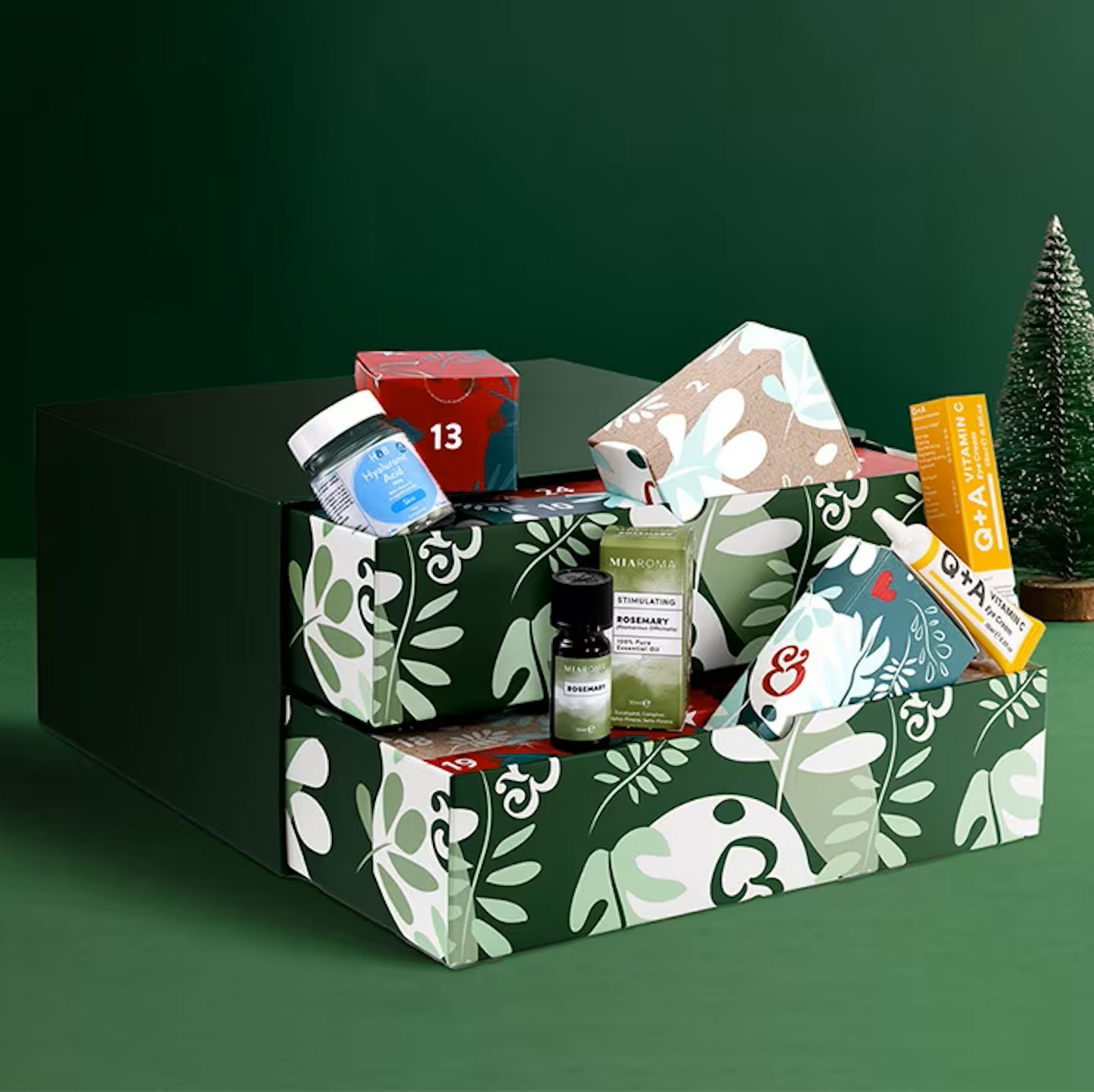 7 of 7
25 Days of Beauty Advent Calendar
A vegan friendly advent calendar filled with products from well known brands such as Weleda. It's the perfect gift for someone who is looking to stay eco conscious even during the festive period. It might not be chocolate but it still is a treat.