It was only last week that I tripped and fell flat on my face while attempting to weave in and around the absolutely ridiculous number of shoes littering my bedroom floor.
Why any one person would need to have so many shoes really, really bothered me for approximately three minutes, until I realised that, all of them were absolutely essential and much cherished items. If you haven't sorted through your shoes yet, do so ASAP, I highly recommend the Marie Kondo method.
Once you've sorted through and decided that yes you do indeed need eleven pairs of black court shoes, it's time to find a place to store them all that makes sense and won't result in you spending precious getting ready time searching for your favourite flats.
We've done the research for you and have come up with these super easy ways to organise your shoes so your room looks as good as what's on your Pinterest boards.
Read on my soon to be very organised friends...
Shoe Storage Ideas - Grazia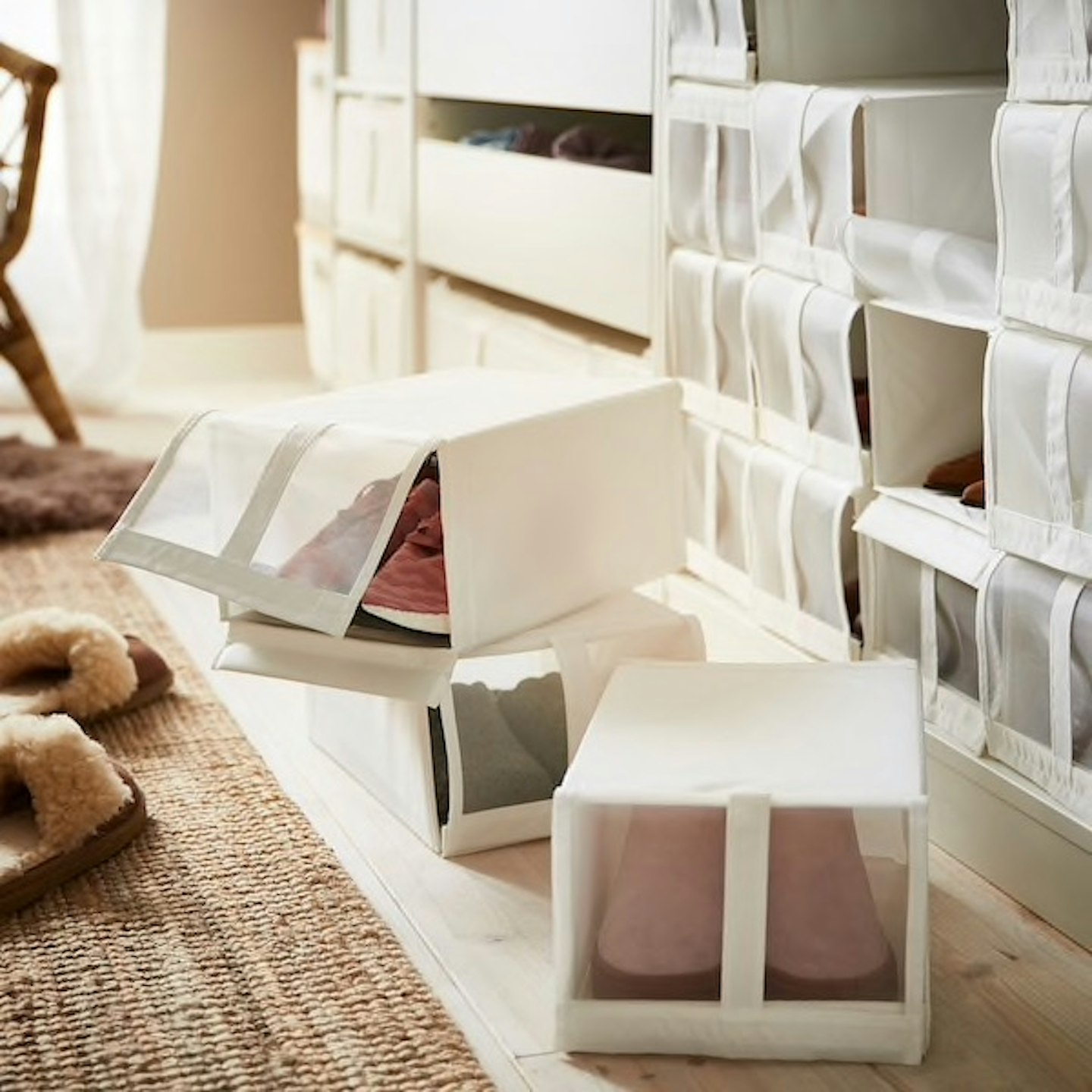 1 of 15
IKEA, SKUBB Shoe box, £8
Another IKEA beauty, at £8 a box this could be a pricey option depending on how many shoes you have, but they'll be safe from dust and you can stack them in their own little boxes.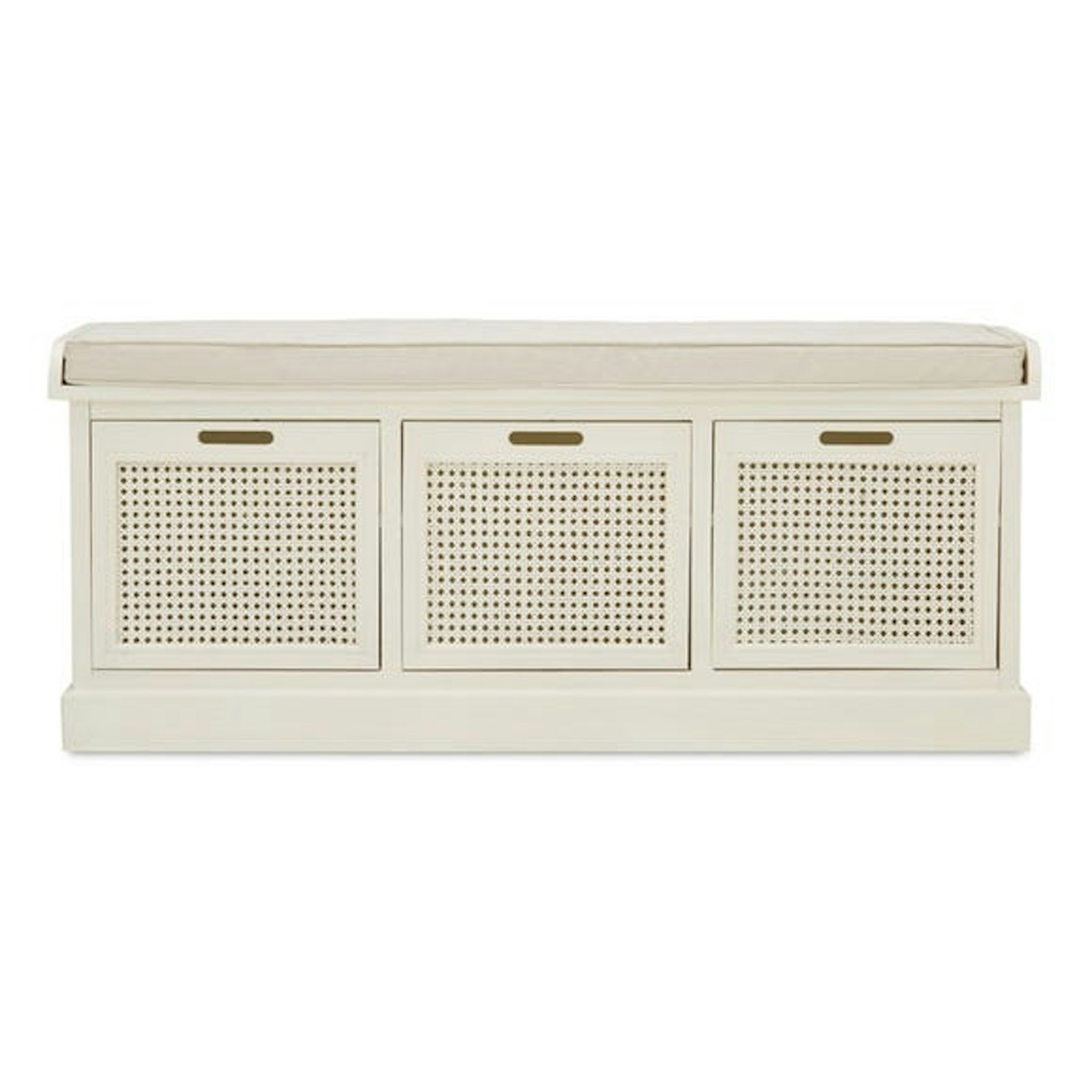 2 of 15
Dunelm, Lucy Cane Cream Storage Bench, £169
Doubling up as extra seating, this storage ottoman bench is a great option for hallways or even to sit at the end of your bed.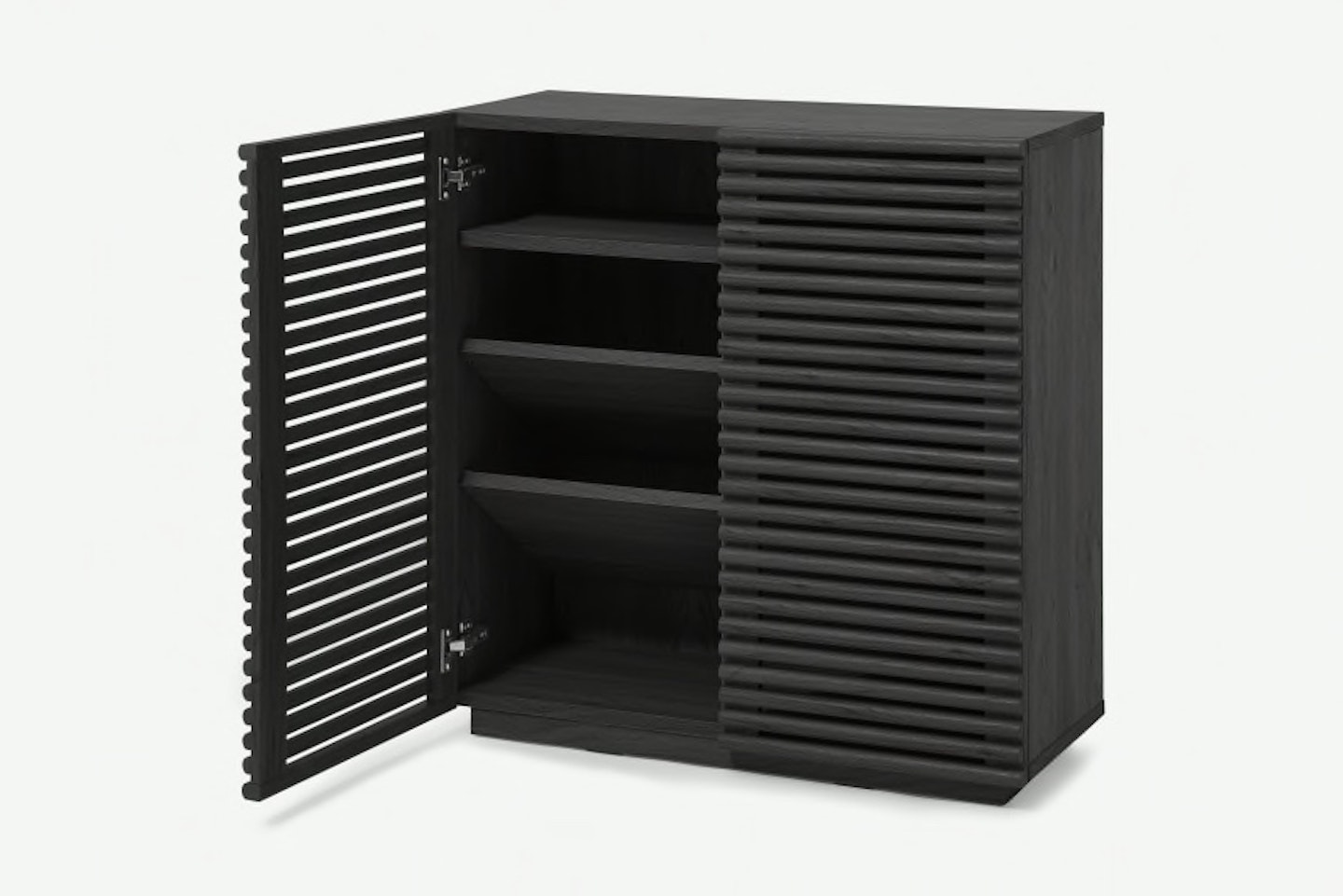 3 of 15
MADE, Tulma Shoe Storage, Black Wood Effect, £335
MADE.com have a whole series of chic shoe storage options that disguise themselves as stylish pieces of furniture.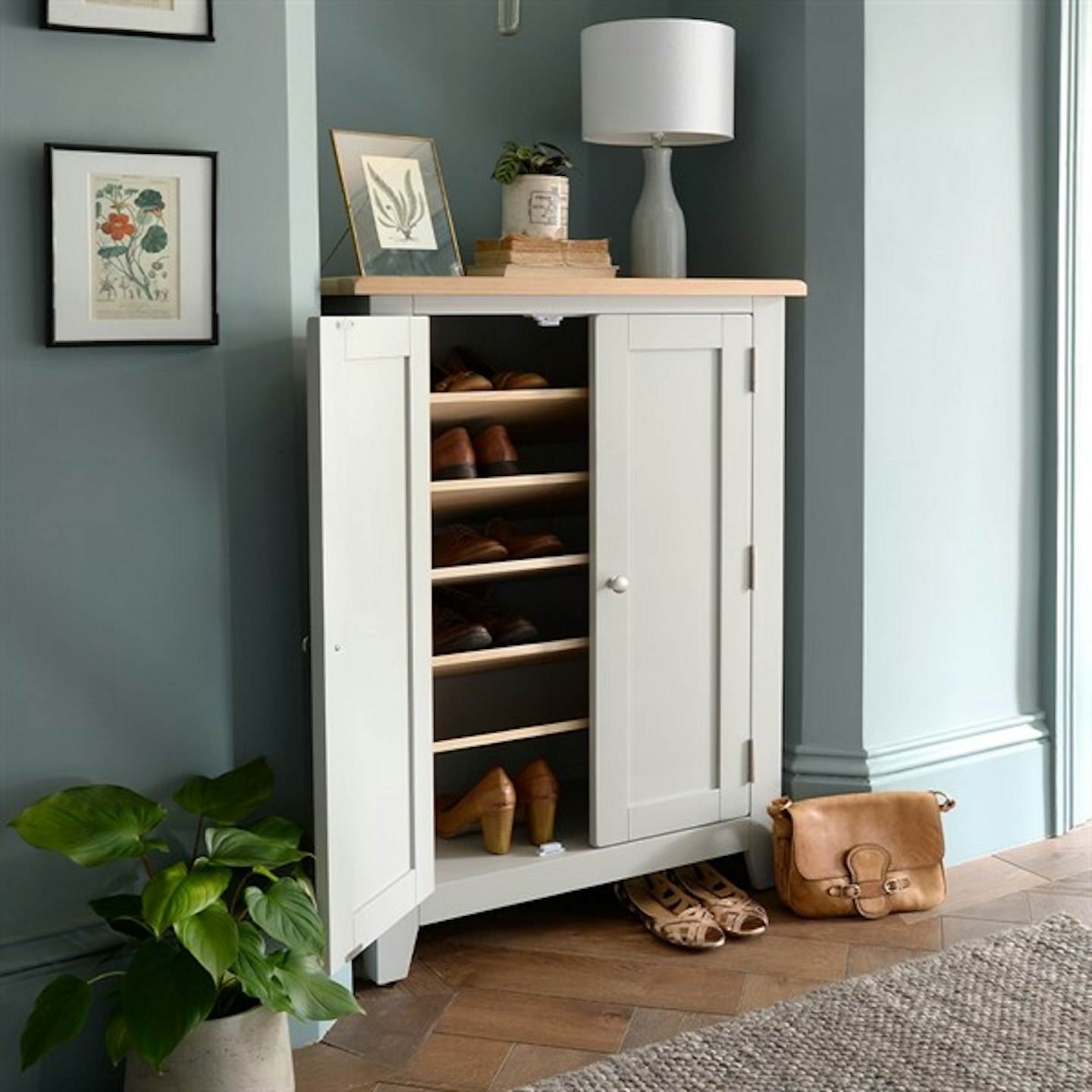 4 of 15
Cotswold Company, Chester Dove Grey Large Shoe Cupboard, £465
This nifty unit conceals your shoes so no one will ever know what lurks beneath the chic facade, PLUS you can put a cup of tea on top.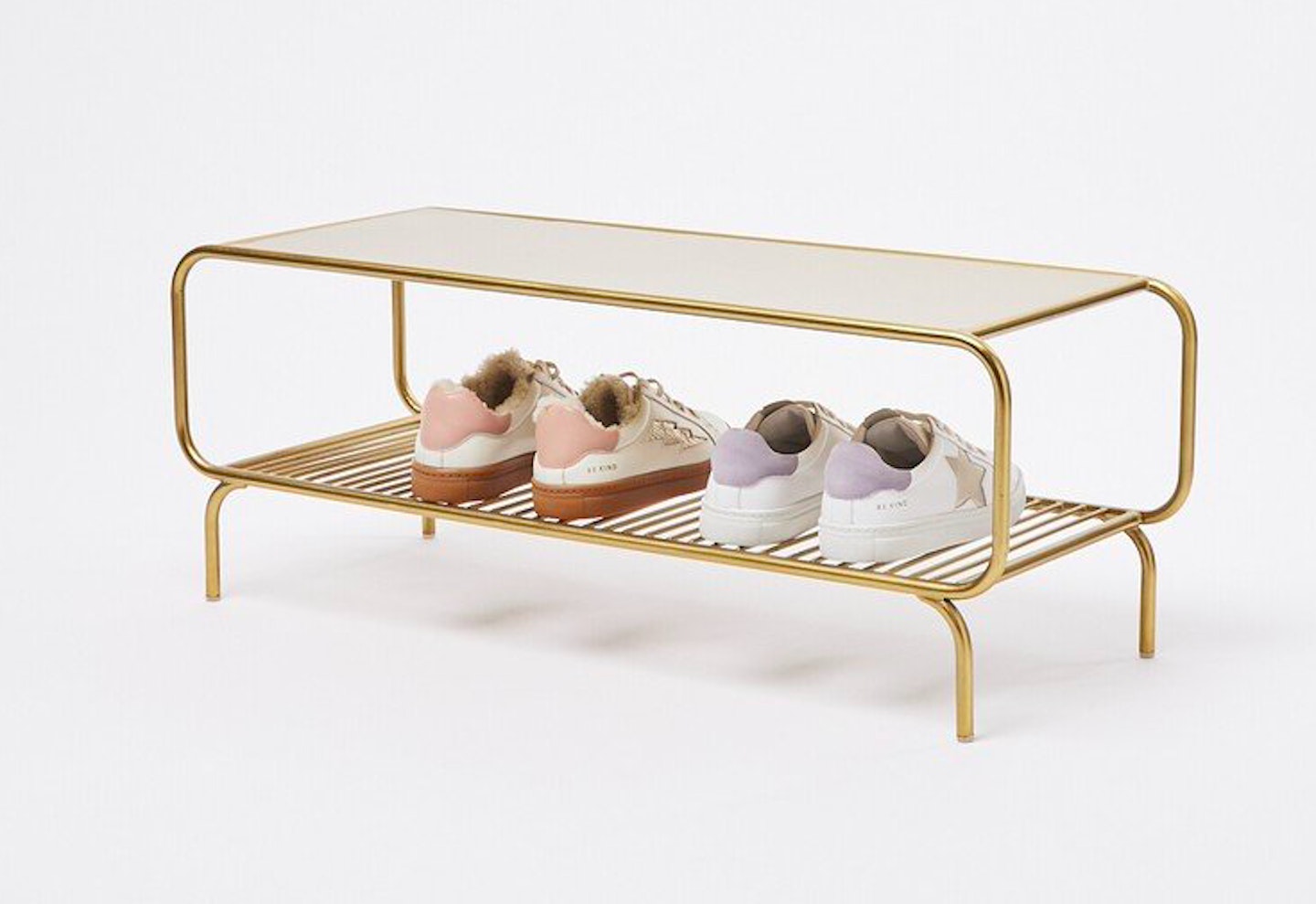 5 of 15
Oliver Bonas, Luciana Gold Metal Shoe Rack, £185
A shoe rack doesn't hold much, but works great for those few pairs you want to keep within reach of the front door - you know, like your bin shoes...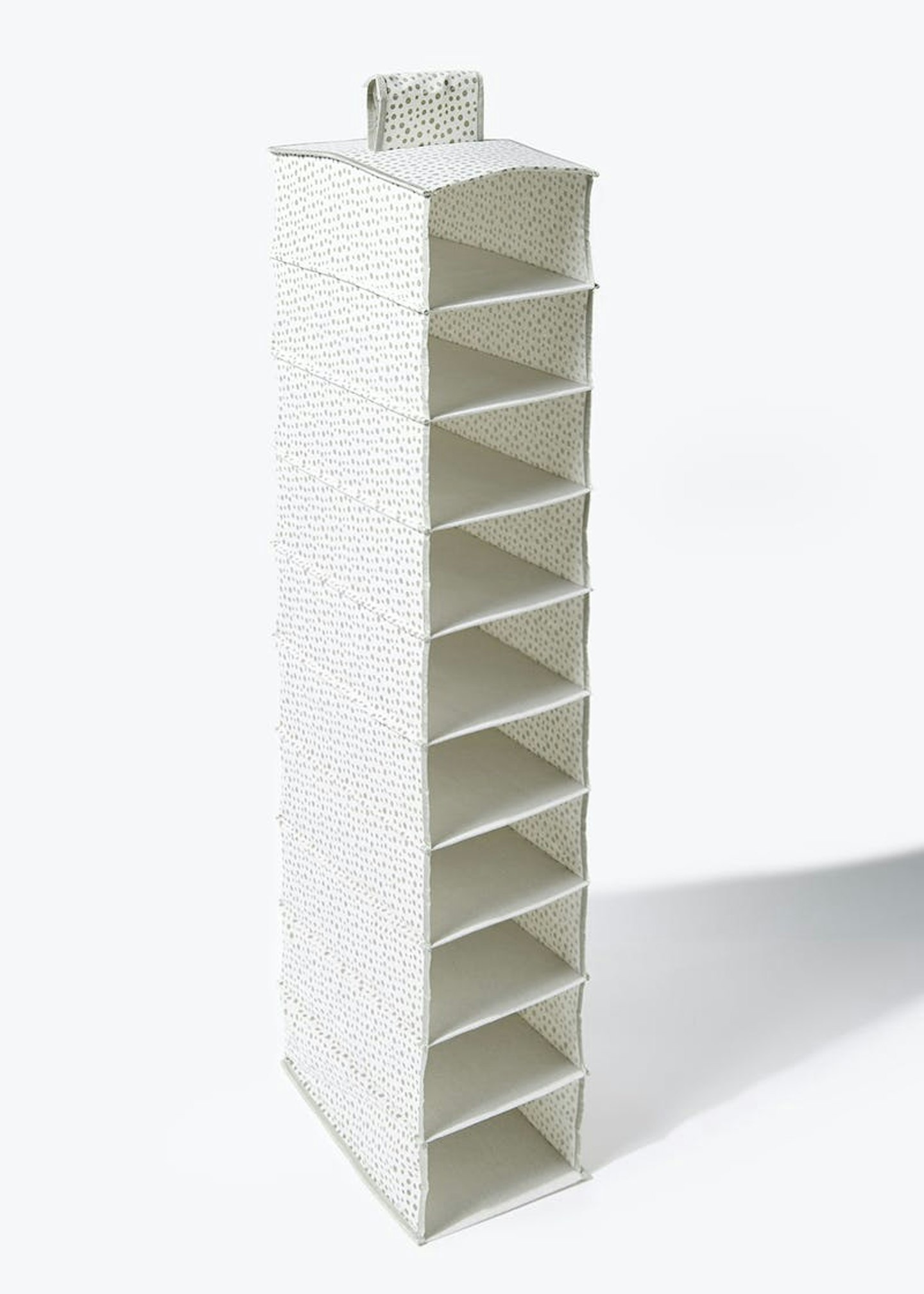 6 of 15
Matalan, Spot Print Hanging Shoe Organiser, £12
If you only have a super small section of your wardrobe for shoes, then this slim Matalan hanging unit might be just the thing for you - and it's one of the cheaper options at just £12.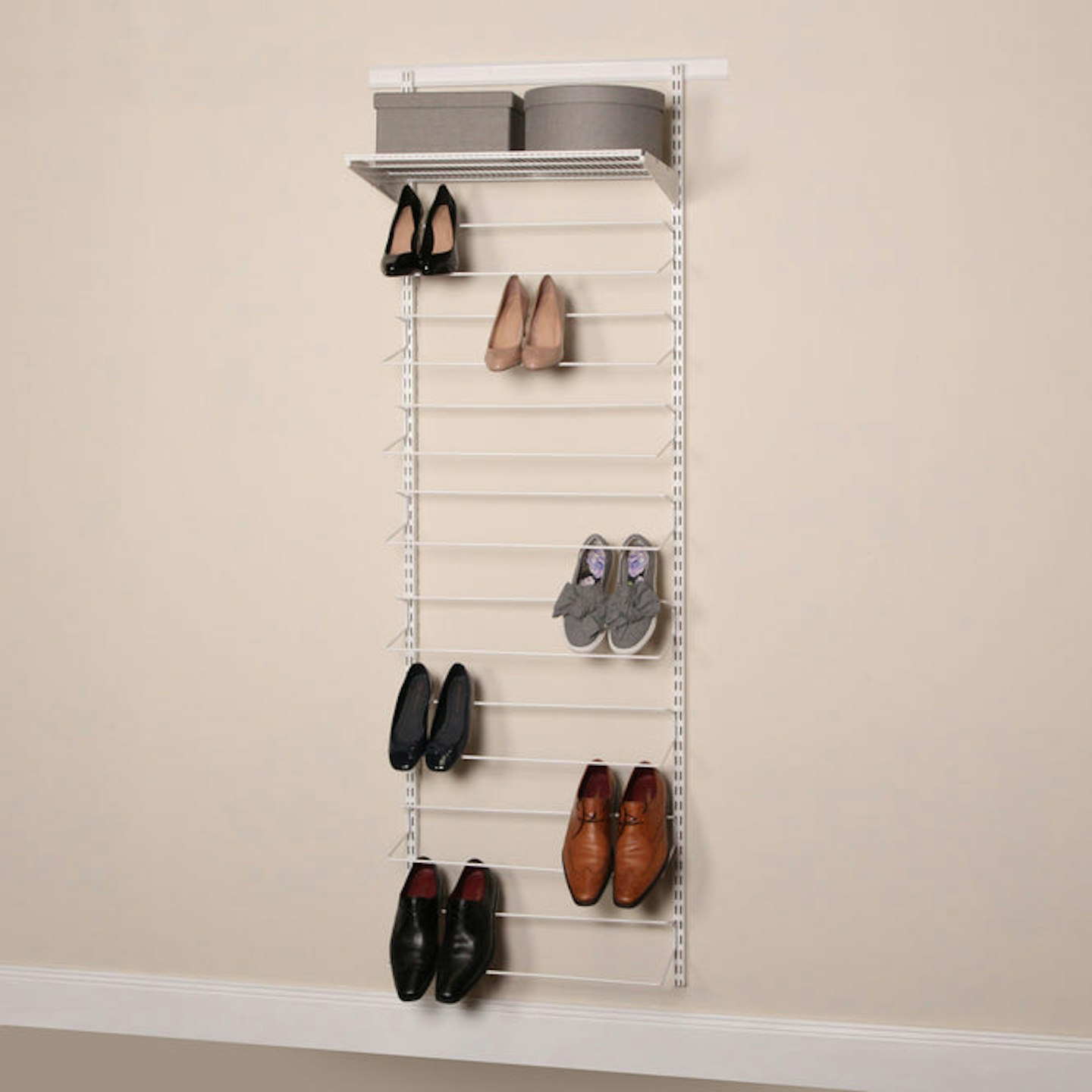 7 of 15
Storage Maker, Shoe Storage Rack, £134.70
This Shoe Storage Rack Kit is ideal for walk-in wardrobes, closets and for utilising small corners. This kit consists of 7 Shoe Shelves and a handy shelf.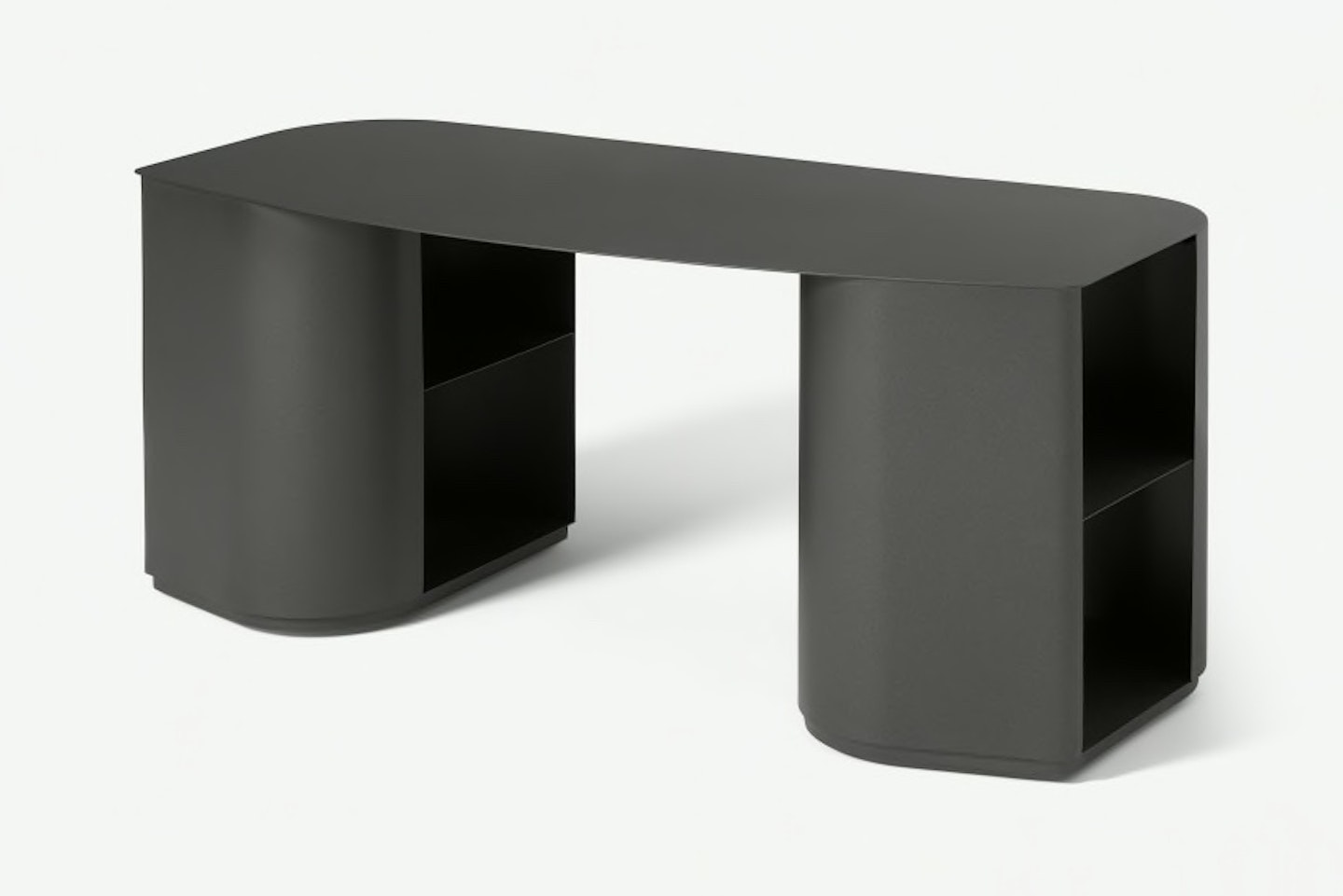 8 of 15
MADE, Romer Hallway Bench, Gunmetal, £385
Check out the aged gunmetal finish and curved silhouette on this bench. Plus, there's plenty of storage space inside. It'll give any hallway a welcoming feel.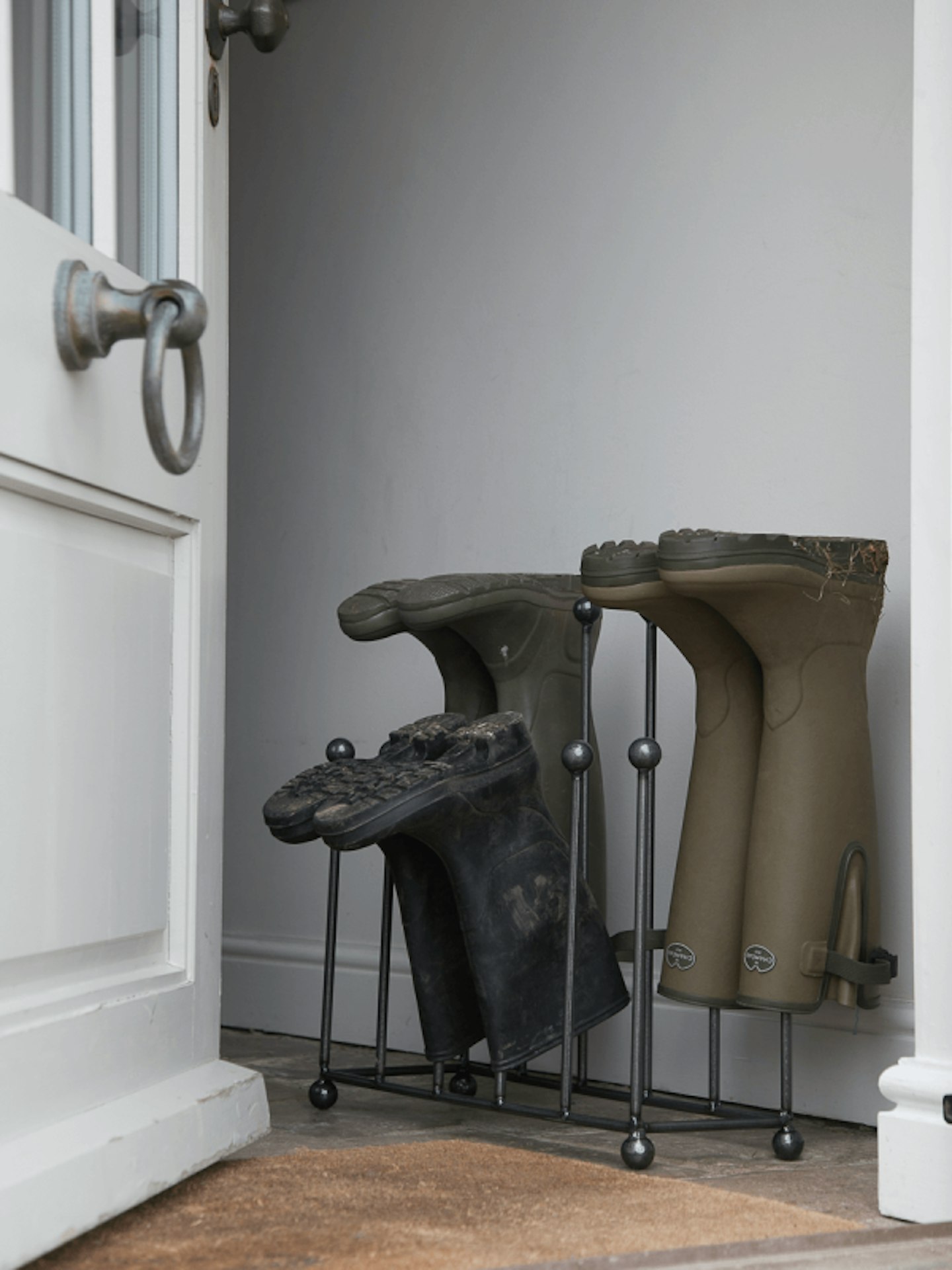 9 of 15
Cox & Cox, Six Pair Metal Boot Rack, £150
Perfect for storing wellies and walking boots, this simple boot rack features space for six pairs, with six tall spokes at the back for longer styles.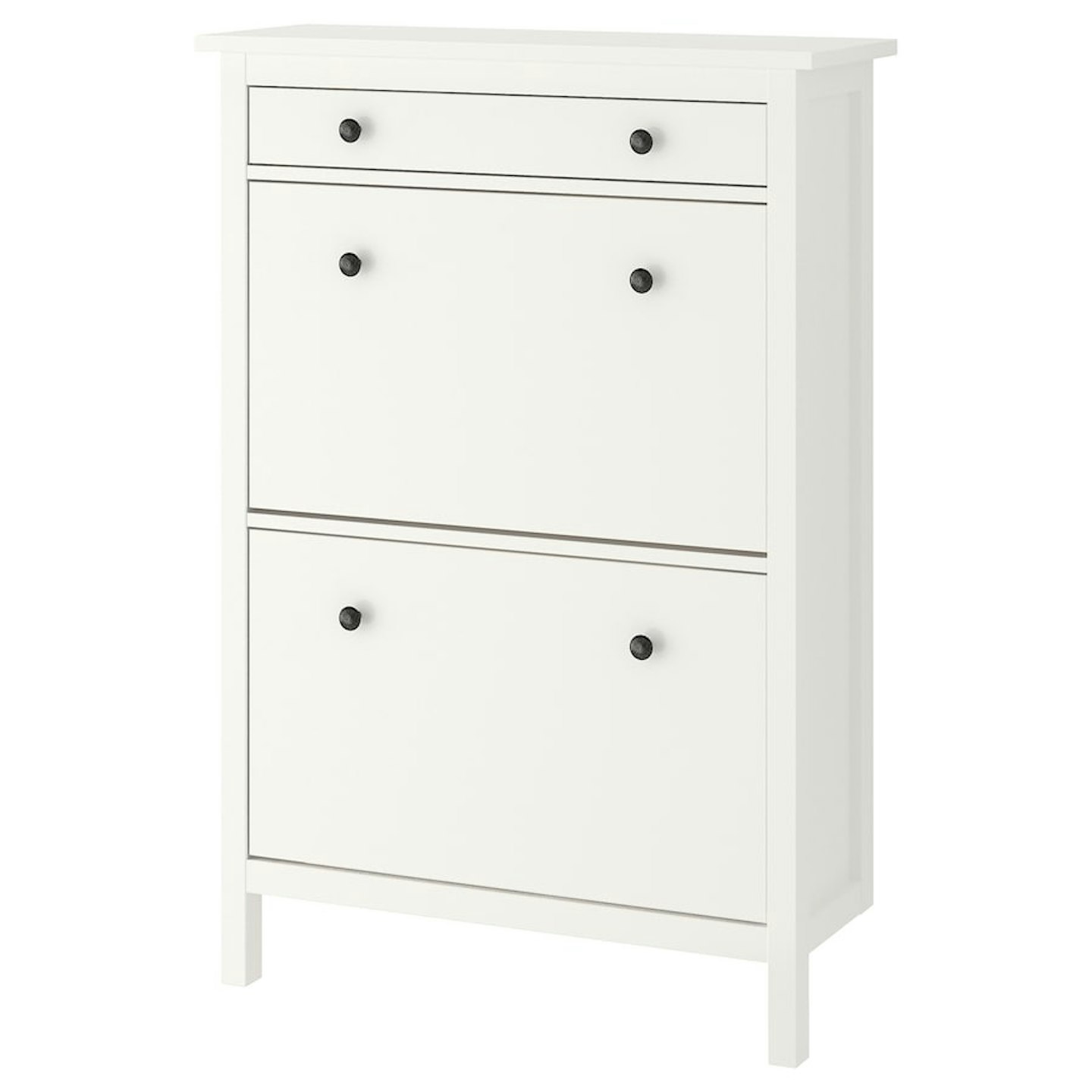 10 of 15
IKEA, Hemnes Shoe cabinet with 2 compartments, white, £99
A classic, but for a good reason! The IKEA Hemnes cabinet is super slimline which makes it perfect for extra storage in a narrow corridor or porch.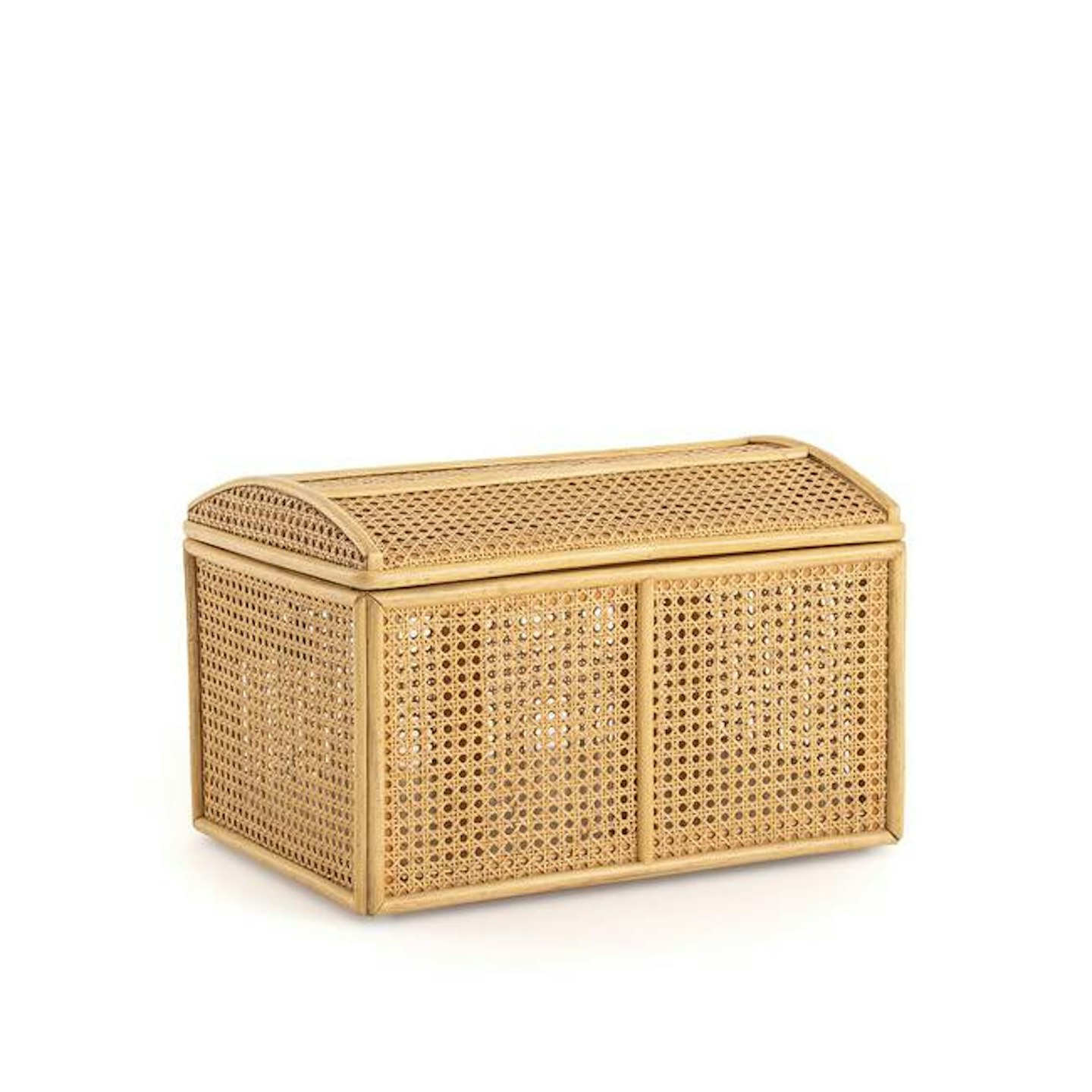 11 of 15
LaRedoute, Waska Cane Chest, £175
Trunks shouldn't just be reserved for toys and blankets, they're a great way to conceal shoes and look great in any room for easy access.
12 of 15
Amazon, Relaxdays Door Shoe Shelf, 12 Pairs, £30.61
Opposed to otherwise cumbersome wardrobe and cabinets, this lightweight organiser can be easily taken from A to B and relocated. With this door rack, you can store up to 12 pairs of shoes in reach.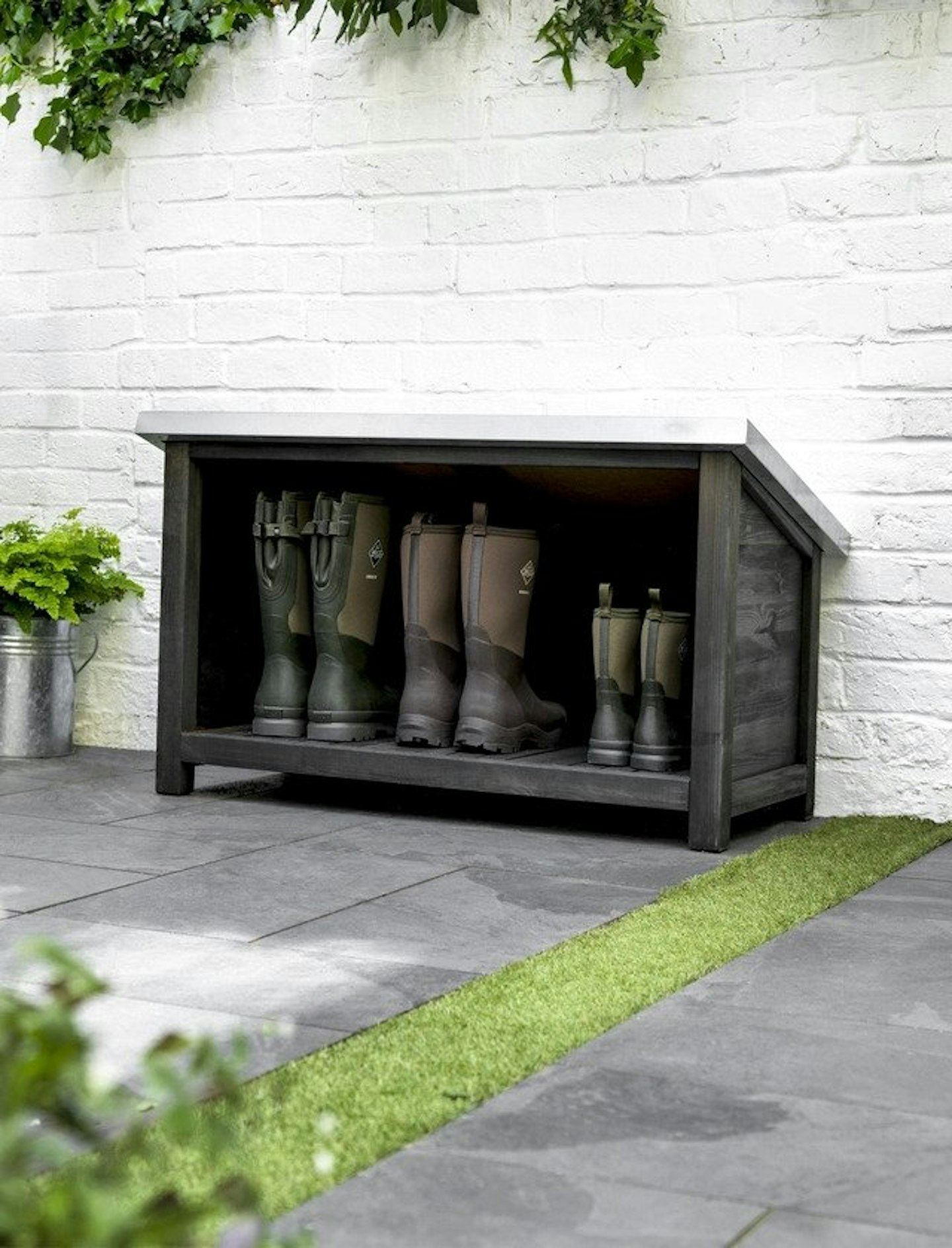 13 of 15
Garden Trading, Welly Store, £230
Keep your wellies and boots stored neatly beside your back door with the Moreton Welly Store. With enough space for 3 to 4 pairs of boots, depending on size, it's ideal for keeping muddy footwear together ready for their next outing.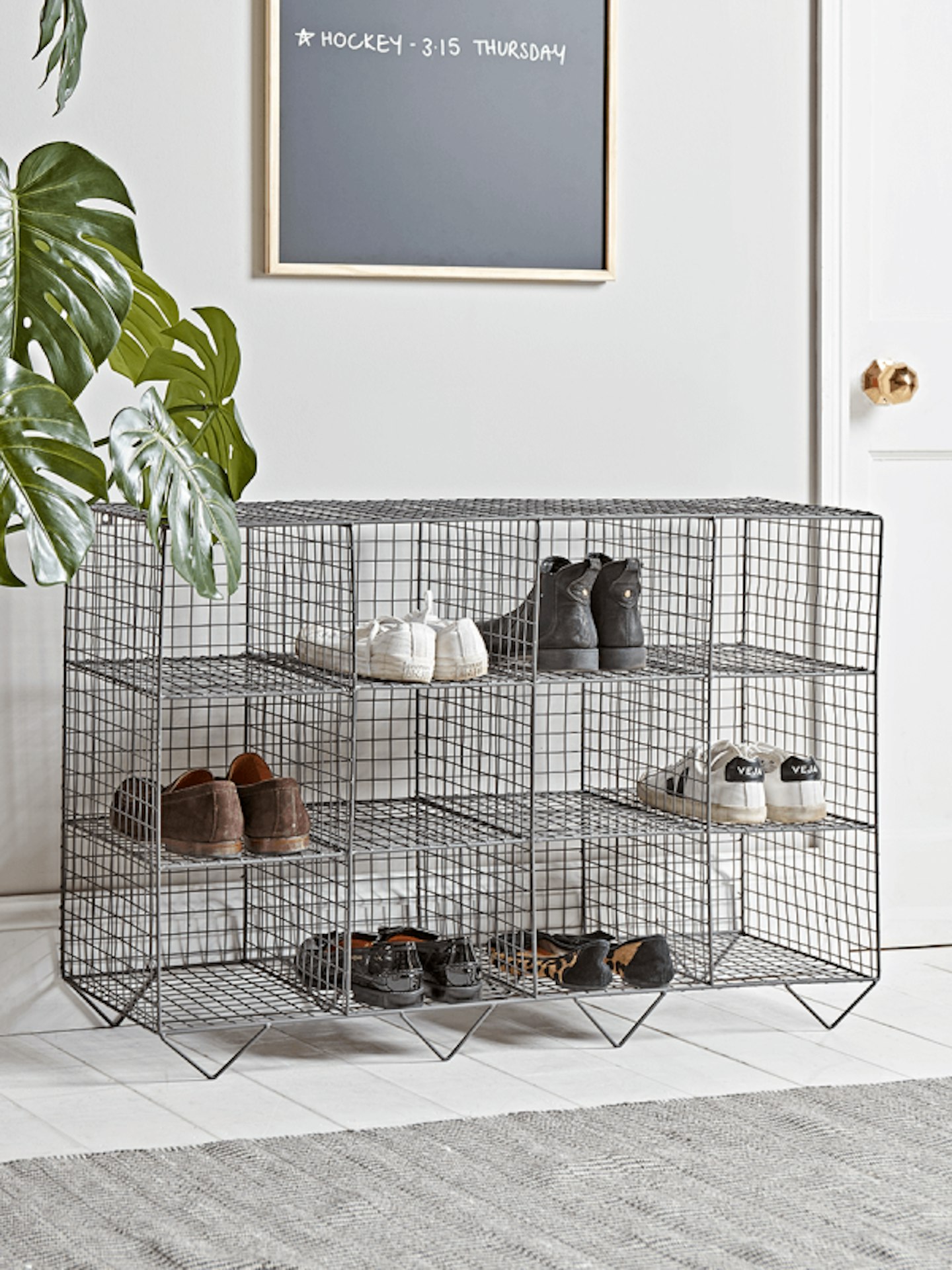 14 of 15
Cox & Cox, Wire Shoe Rack, £295
A contemporary shoe storage solution for the home, one that will add an industrial tone to your space.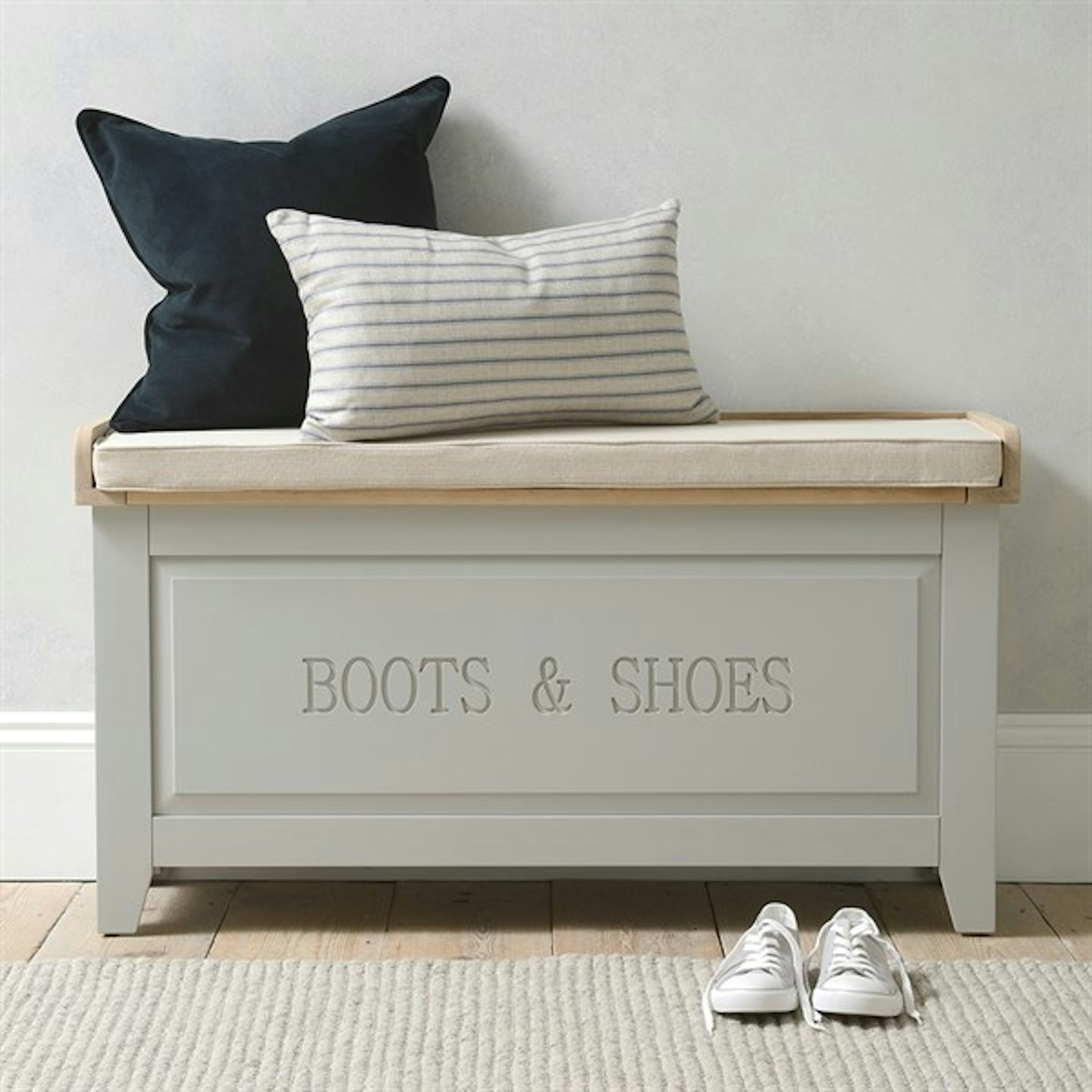 15 of 15
Cotswold Company, Chester Dove Grey Large Shoe Storage Trunk and Bench, £395
There is no denying what this charming country inspired bench is for - boots and shoes! With a soft close lift top lid it will house all of your outdoor footwear with ease and the cushioned top gives you the perfect place to perch to put on your shoes ready to face the day.