Coat season is officially well underway, and there's one iconic outerwear staple making major waves - shearling coats. Shearling coats might just be the best coats to add to your wardrobe, playing a big part in your autumn/winter uniform, but with a fun and frivolous twist.
Take your cue from Riley Keough in Daisy Jones And The Six, because her fluff-trimmed shearling coat really stole the show, so much so that it left us wondering where we could get our hands on one ourselves. Not only are shearling coats ridiculously warm (unlike your classic trench coat), but they're also the epitome of eccentric '70s fashion. Sign us up.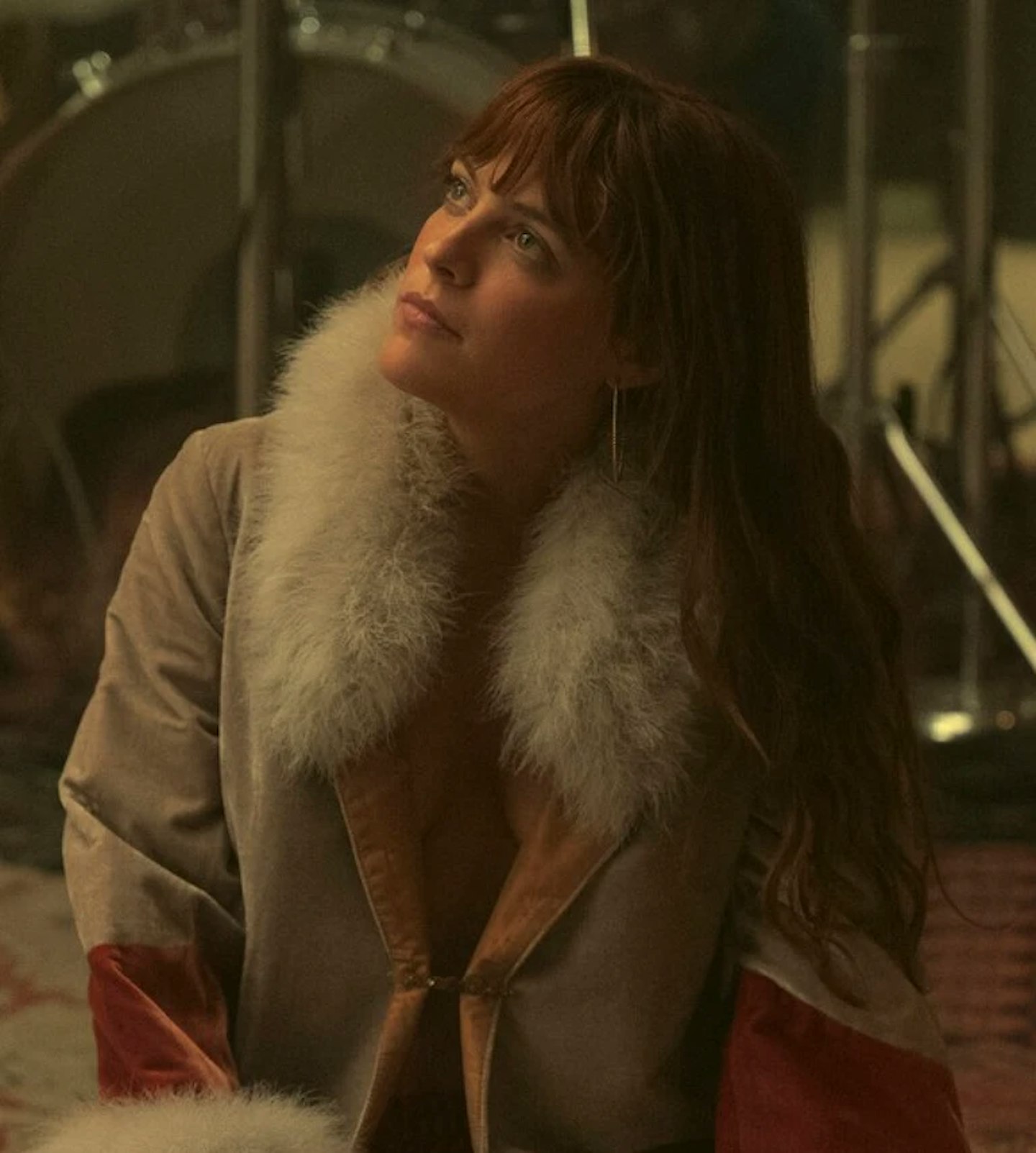 A luxe shearling coat is the perfect to elevate and updating any wardrobe, and are available to buy from a wide range of high street brands (namely UGG) and high-end retailers (such as COS). Be they shorn or shaggy, shearling coats and jackets are timeless, and if the A-list is anything to go by, this style is a definite a go. Just last winter, we saw Kylie Jenner flaunt a cropped Alaïa Shearling coat dress with black tights and knee-length boots for the perfect apres-ski attire - and we haven't looked back since.
So, feel free take a look at our selection of shearling and prepare your wardrobe for autumn/winter. We can promise, they're the best autumn coats around.
SHOP: The Best Shearling Coats For A/W
Description
Wrap yourself in a cocoon of pure luxury with the plush embrace of merino shearling with Karen
Description
Something borrowed, something blue, something, well, COS. This faux shearling coat with recycled
Description
Raey has introduced us to a word of sophistication with a biker driven twist with their Contrast
Description
This Saint Laurent Shearling-Lined Leather Coat emerges as the epitome of sartorial excellence,
Description
UGG's Fayre Sheepskin Coat is a perfect autumnal wardrobe staple that can of course transform into
Description
This Acne Studios relaxed-fit masterpiece with buckle embellishments is the definition autumn and
Description
Mango's faux shearling aviator-style jacket is perfect for a transitional autumn and winter
Description
Embrace the cold in style. Oversized collar and shearling lining merge comfort with chic. Elevate
Description
Wolf And Badger's Ruby Faux Shearling Coat is a must-have for this season. Its long silhouette and
Description
For something slightly different, look to Chloe's Suede Shearling Trimmed Jacket, which perfectly
Does Shearling Get Ruined In Rain?
To protect shearling from rain and moisture, it's essential to take precautions such as avoiding wearing shearling in heavy rain, using a waterproof spray designed for shearling or leather, and allowing it to dry naturally if it does get wet, without applying direct heat sources like hairdryers or radiators. If you're looking for a coat that will withstand slightly wetter forecasts, make sure to check out our guide of the best womens raincoats.
How Long Does A Shearling Coat Last?
The lifespan of a shearling coat can vary depending on several factors, including the quality of the shearling, how well it's cared for, and how often it's worn.
Generally, a high-quality shearling coat that is well-maintained can last for many years, even decades, so you can rest assured knowing that the quality of your coat or jacket won't worsen over time.
Emma Richardson is a Beauty & Fashion Products Writer for Grazia. She covers shopping, lifestyle, celebs and anything trending.