When temperatures dip into minus numbers as they have today, there's only one thing for it: bring out a puffer jacket. Not only are the padded styles practical, but they also look effortlessly stylish (with minimal effort) and are arguably one of the best coats to invest in.
Sienna Miller swears by them for winters in New York. So do Katie Holmes, Rihanna, Emily Ratajkowski, Gigi Hadid and Hailey Bieber, to name a few famous fans. They're the clothing equivalent of a duvet day and we're betting that one out of every four people you pass on the street over the next few days – with bitterly cold conditions expected to stay put in much of the UK - will be wearing one in a bid to keep warm.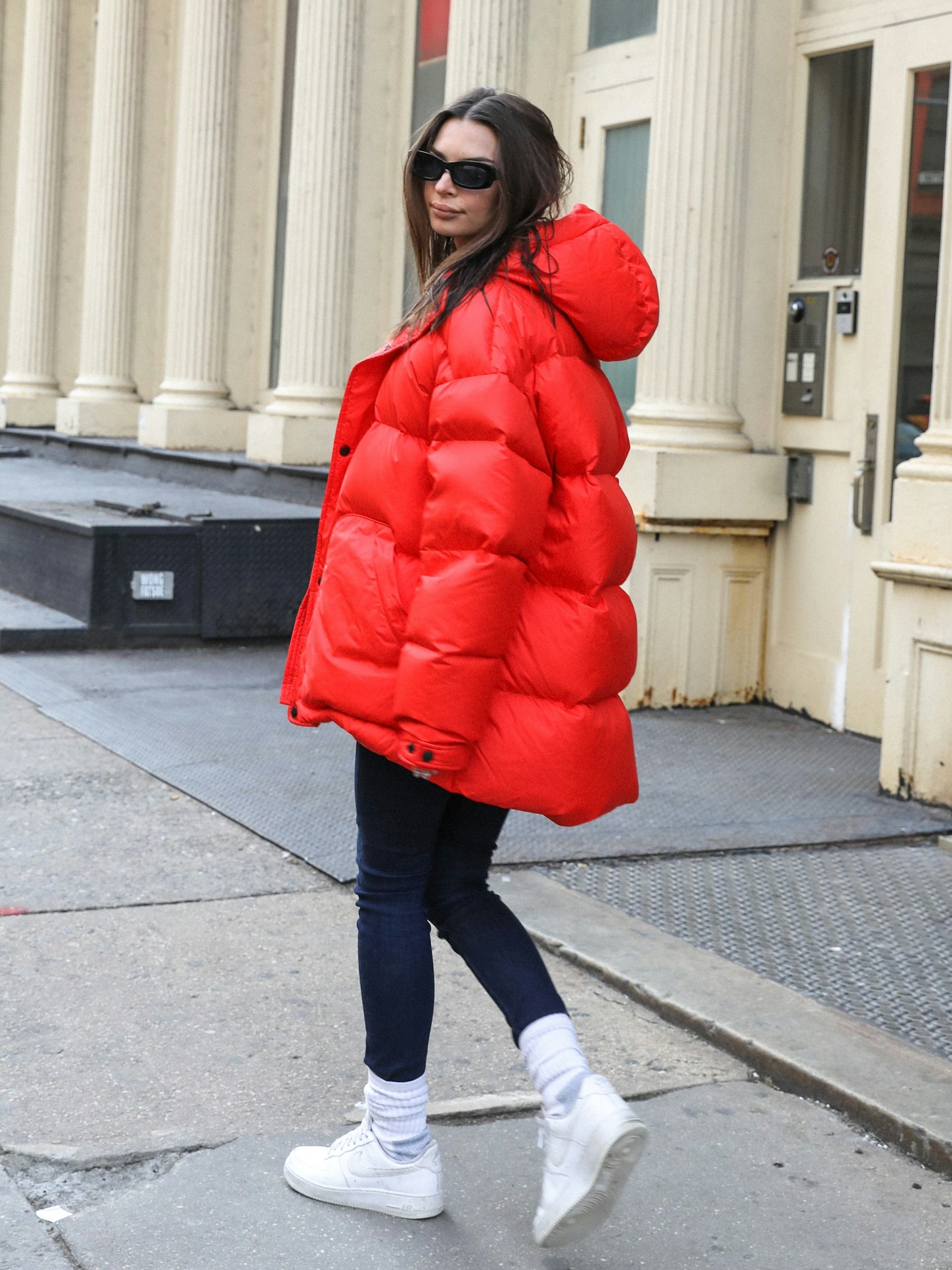 They're XXL in size, 100% snug and totally unafraid of taking up space. Emrata's is from Ienki Ienki, the Ukrainian brand which is the absolute king of the fashion puffer jacket, delivering supersized coats that are as playful as they are practical. Hailey Bieber, who wore hers as part of a top-to-toe grey gym look, has a preference for Prada.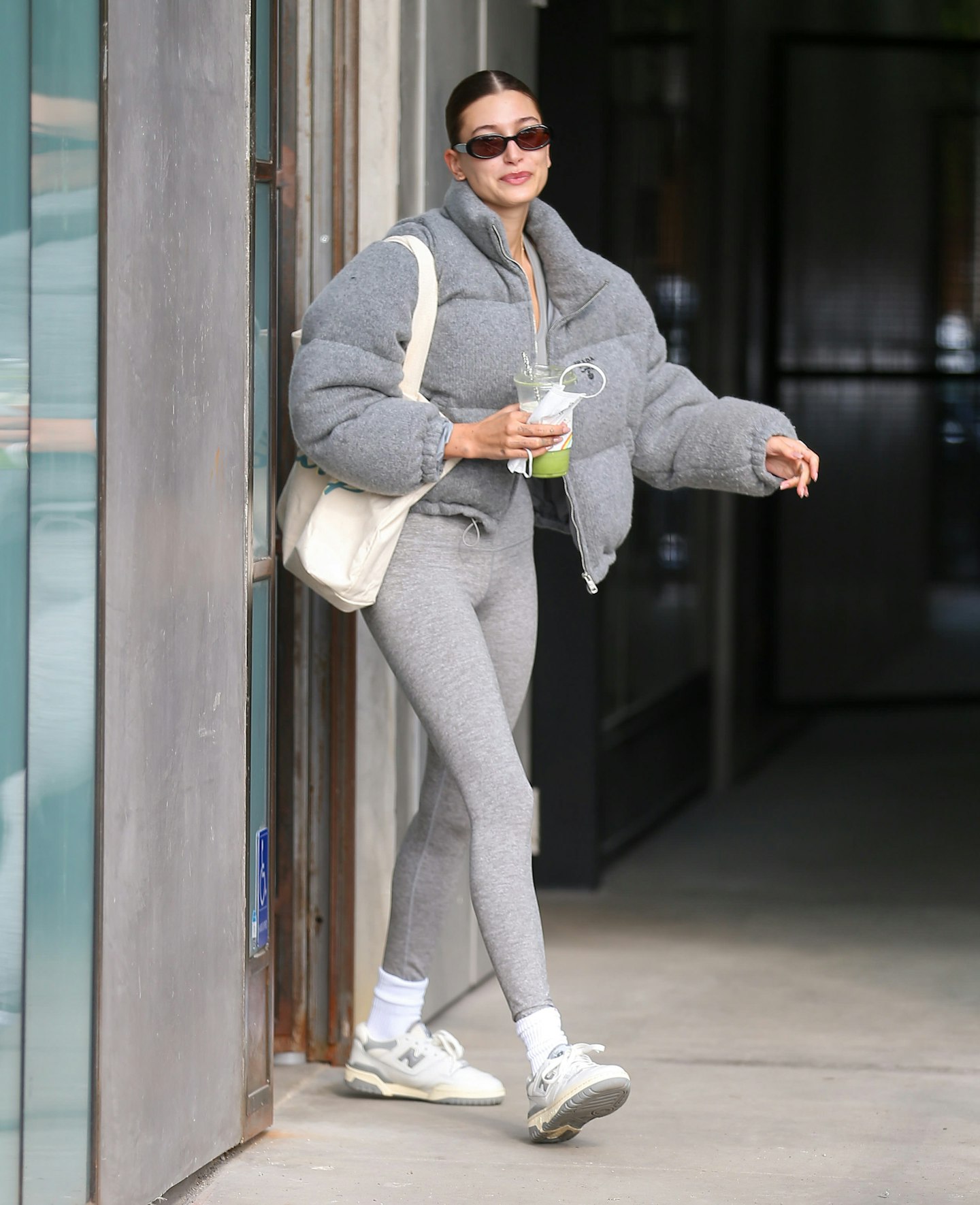 They might be considered high-fashion now, but many editors are long-time fans. 'I've lived in these coats ever since I grew up in cold Montreal winters,' says Caroline Issa, fashion director of Tank. 'What I love is how stylish they've become.' From longer-line styles to short, cropped versions, the puffer is clearly the coat of choice for the fashion set. And not just because it's so warm (and the pockets are deep enough for all manner of snacks). As much as we've seen trench coats and leather jackets make an appearance year-in, year out, looks like there's another legendary coat making a comeback. All hail the power puffer jacket.
SHOP: The Best Puffer Jackets To Shop
Description
This will keep you super snug and looks great over everything from jeans to midi skirts.
Description
Don't mess with a classic. The outdoors outfitter The North Face knows its outerwear and does it
Description
Whilst we love a classic black puffer, this lime green print Ganni jacket is a great fashion
Description
Stand Studio have tonnes of great puffer jacket options, look for longline lengths for extra warmth.
Description
For the ultimate in coziness, we recommend this faux shearling quilted jacket that'll add even
Description
This Sandro hooded puffer will go with plenty of different colours and easily slot straight into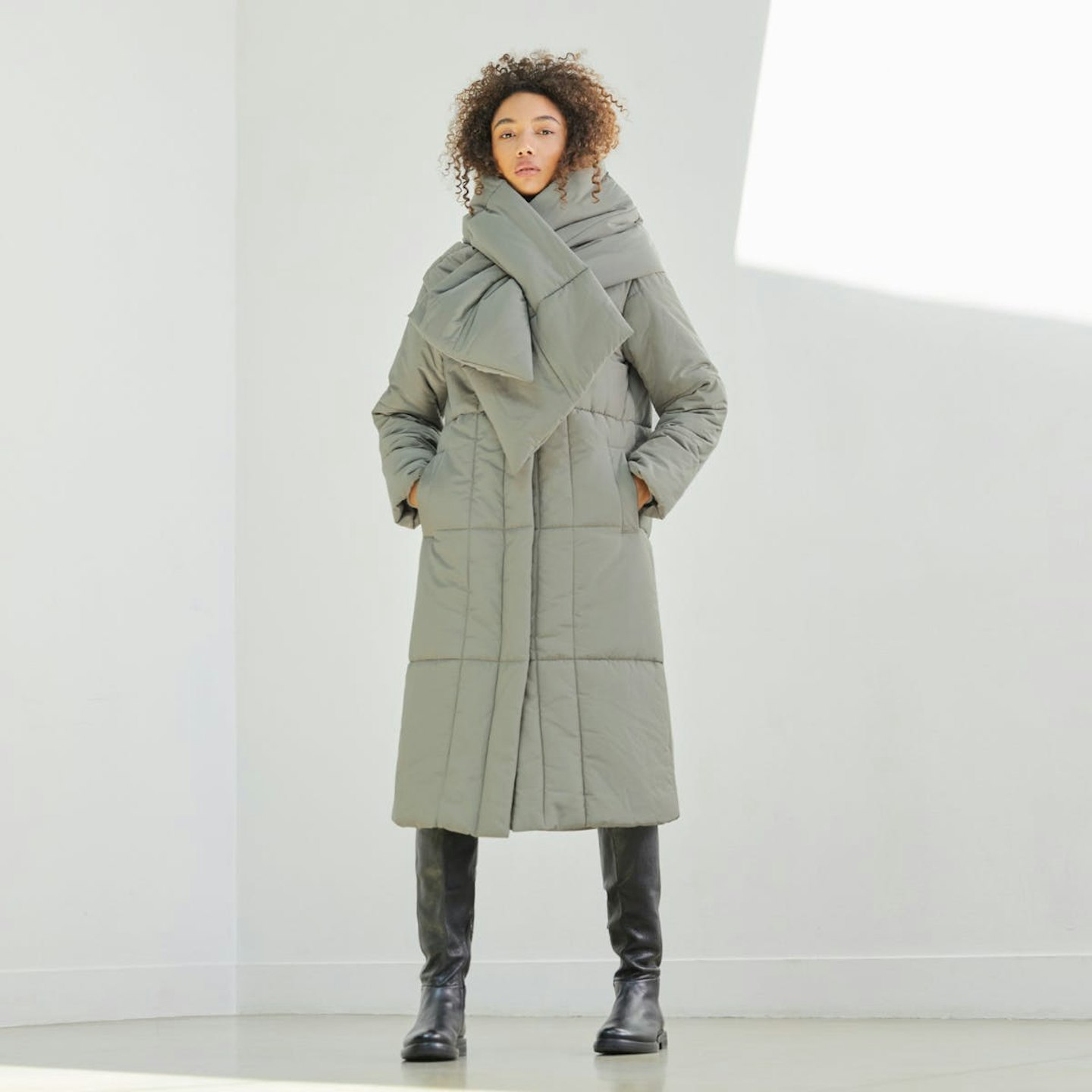 Albaray
Description
Scarf coats are a thing this year, so you'll be ticking off two trends in one with this Albaray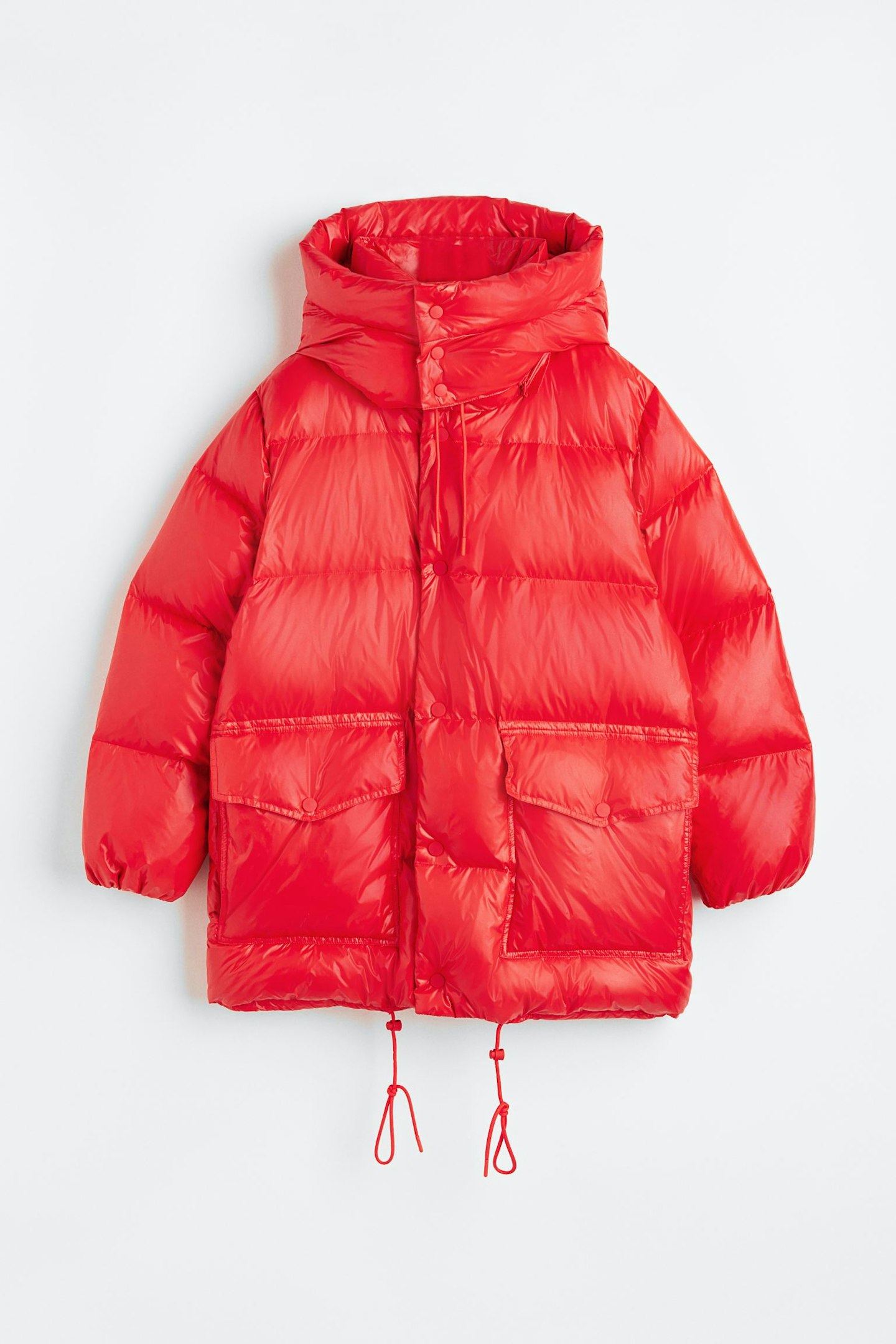 H&M
Description
Description
Lululemon's iconic cropped jacket does what is says on the tin: it's stylish and ultimately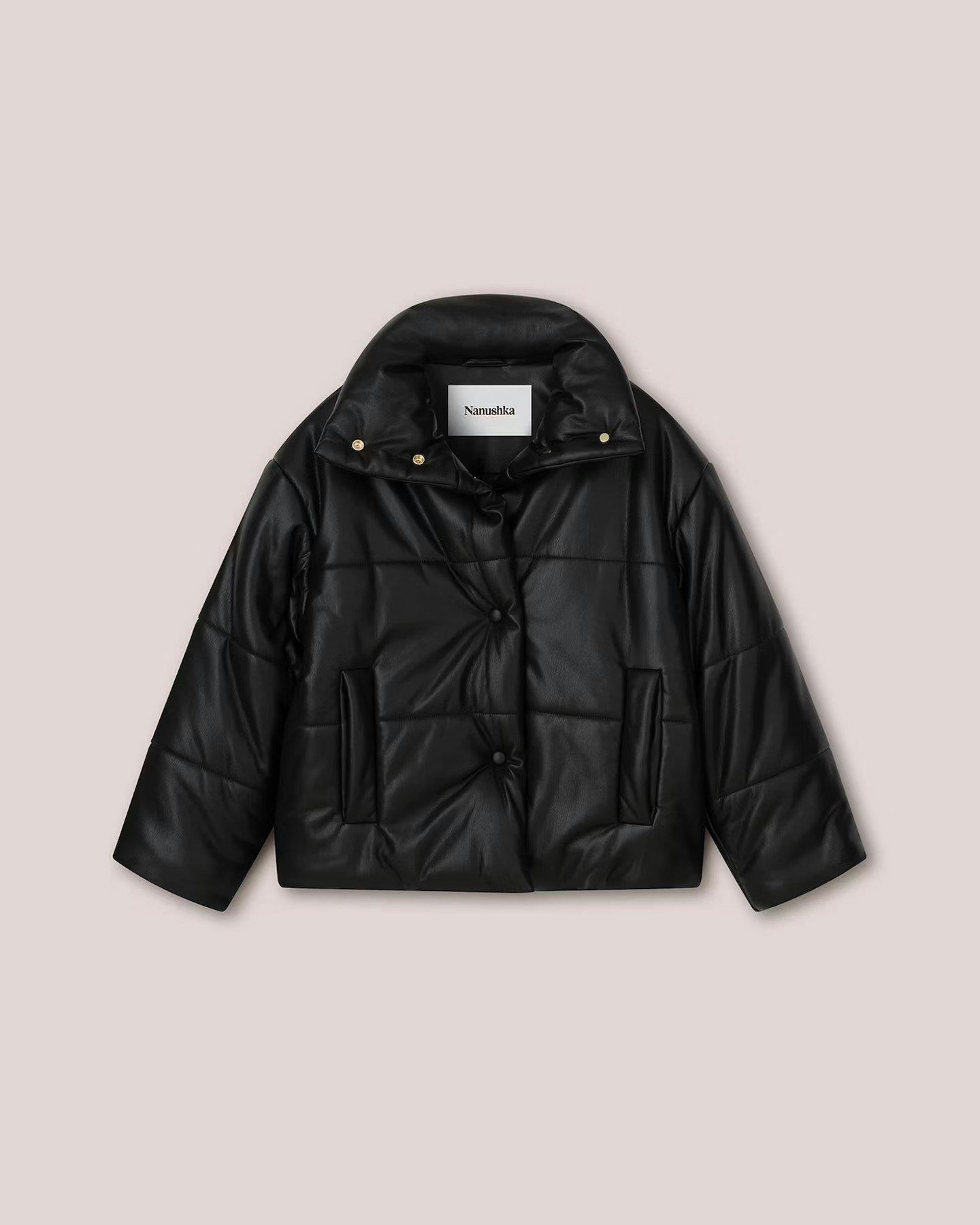 Nanushka
Description
Nanushka's 'alt-leather' puffer jacket is the sleekest take we've seen. One for those winter
What Is A Puffer Jacket?
Often seen very fluffy and padded out, a puffer coat - also known as a down jacket or quilted jacket - is a type of insulated outerwear designed to keep you warm in cold weather. You'll recognize the choice by its quilted or padded appearance, created by filling it with down or synthetic insulation (making it a great winter or autumn coat).
Made with warmth in mind, these quilted coats are a great choice for those cold winter months when you'll want to throw on anything that will keep you cosy. In recent years, they've become a stylish choice so are one to invest in, whether you're planning to wear it out out or just on the school run.
What Size Puffer Coat Should I Buy?
When it comes to puffer coats, often the bigger the better. You just have to look at icons like Rihanna to see that oversized is in. With that being said, if you just want to invest in a puffer coat to wear every day, you'll want to check the sizing chart of the retailer you're buying from. We'd recommend going up a size to allow for layering thick jumpers in wintertime.
How Do You Choose The Best Puffer Jacket?
There are several question you should ask yourself before investing into a new puffer jacket. When do you want to wear your puffer coat? Are you planning on taking it with you on outdoors activities only or are you also planning on wearing it in your day-to-day life? Of course, you should also consider what pieces of outerwear you already have in your wardrobe so you can choose a style that you will get the most wear out of. Do you already own a red coat of some sort? Opt for the black puffer jacket then and buy something that'll last you for the seasons to come. Other things to consider are hood or hood? Long or short? Patterned or plain? We've put this year's offering to the test and the jackets above are the ones that have made our shortlist for a variety of reasons. Whatever your needs, you'll find a style to suit your taste in our carefully curated edit.
Natalie Hammond is the Senior Fashion News Editor for Grazia UK.