Though Black Friday is over, you can still get some last minute Black Friday deals which, in all honesty, are confusing. On one hand, the hype, constant marketing and promise of huge savings feels fairly irresistible, particularly right now. On the other, it all feels at odds with our new collective admission that we need to shop, live and ultimately be more sustainable in every area of our lives if we're to even try to ameliorate the climate crisis. Is there a way to balance such opposing forces? Well, I really do believe that there's a way to shop more mindfully without suddenly acquiring a haul torival most Shein 'influencers'. For me, that's starting with the best sale dresses.
Dresses are all I wear so, if I'm going to buy something this Black Friday, I'm going to make sure that it's definitely something I'll wear, that it has longevity and that it's versatile (i.e I'm not just going to wear it to one Christmas partyand then forget about it for the next 364 days). Need me to plead the case for dresses? Well, all I'll say is that they're a ready-made outfit so they really take a lot of faff out of getting ready.
Given how popular dresses have become with shoppers over the last few years, they're also the item which brands and designers now bank on, knowing that they'll always sell. This means that there's more brilliant choice than ever, even if you're a dress-denier.
Just to help, I really have scrolled through hundreds of items to try and find the best deals on the best sale dresses for Black Friday and Cyber Monday. I hope that, whichever one you choose, you'll be very happy together, especially at a discounted price.
Here's what I found across the web.
SHOP: The Best Black Friday Deals On Dresses And Top Picks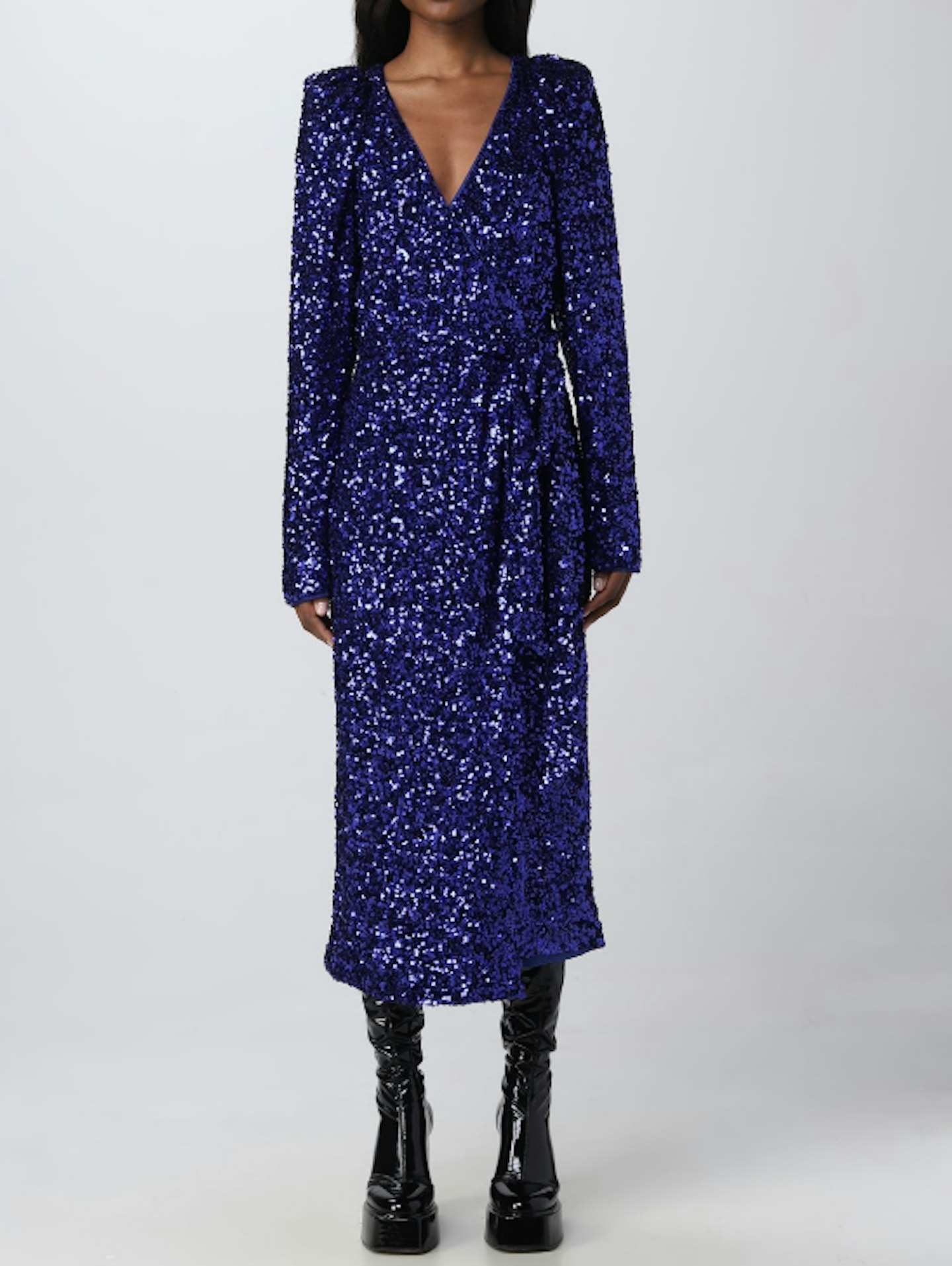 1 of 14
ROTATE, V Neck Midi Dress
ROTATE knows a thing or two about creating a party dress. I love that this one has sleeves - surprisingly difficult to find - and strikes the balance between dressed-up and over-dressed.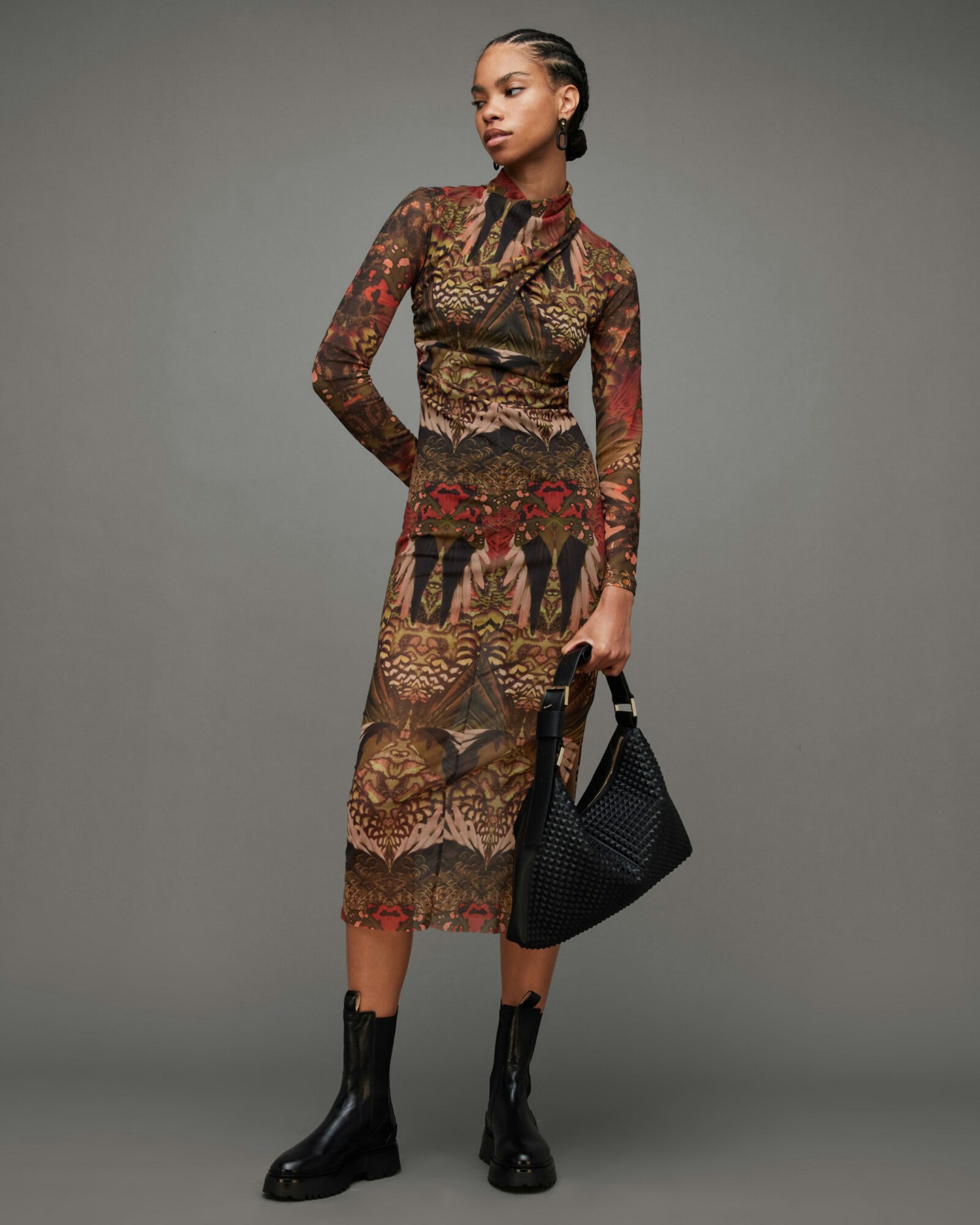 2 of 14
Allsaints, Tia Mesh Dress
I know Allsaints always hit the mark when it comes to neutral heaven, but this dress has a striking pattern that would make anyone browsing their Black Friday sale look twice.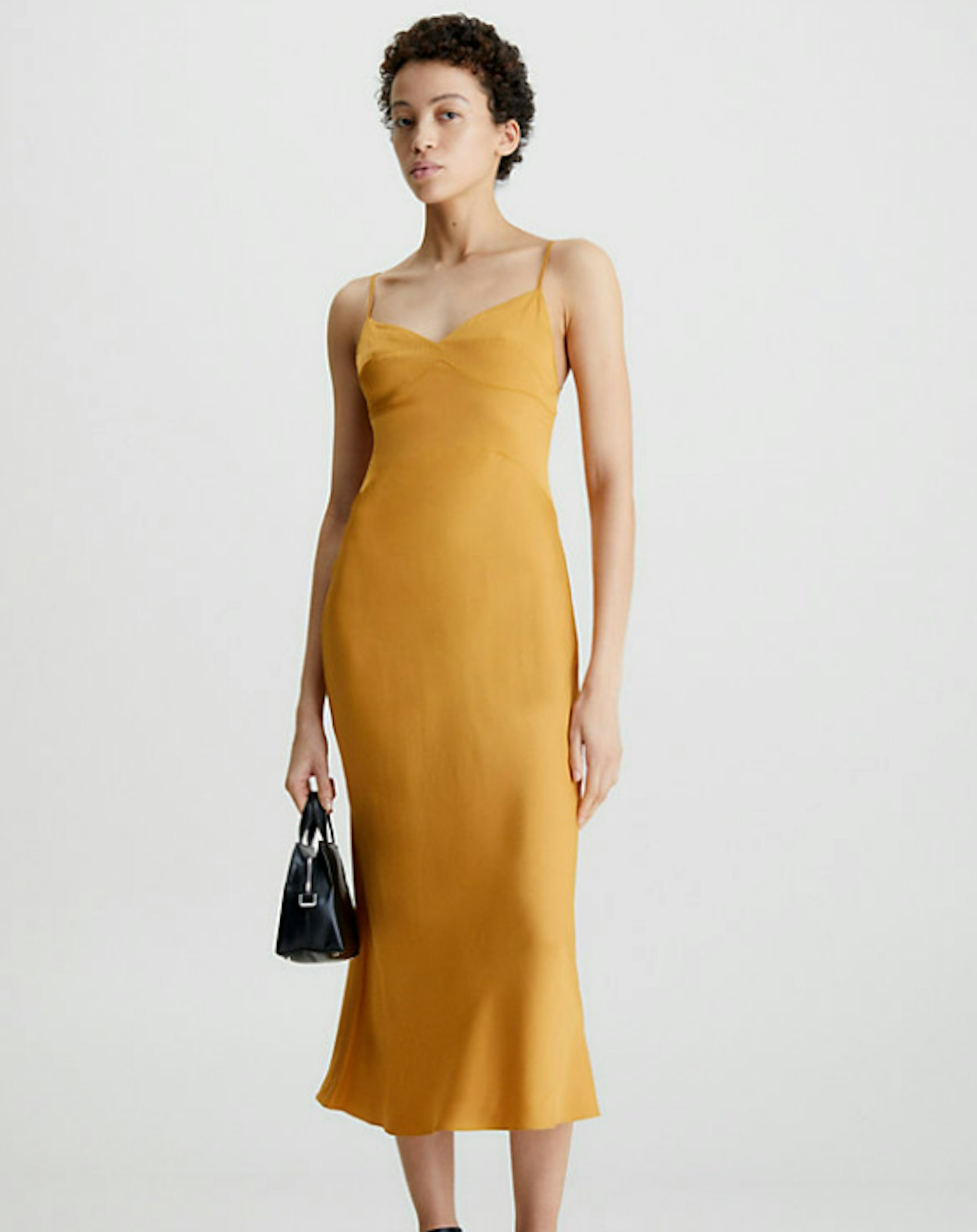 3 of 14
Calvin Klein, Slim Midi Satin Dress
When it comes to Calvin Klein, I know I needn't worry on adding good item of quality clothing to my wardrobe. This dress is perfect for next years summer months (yes, winter has just begun but it's always better to prepare).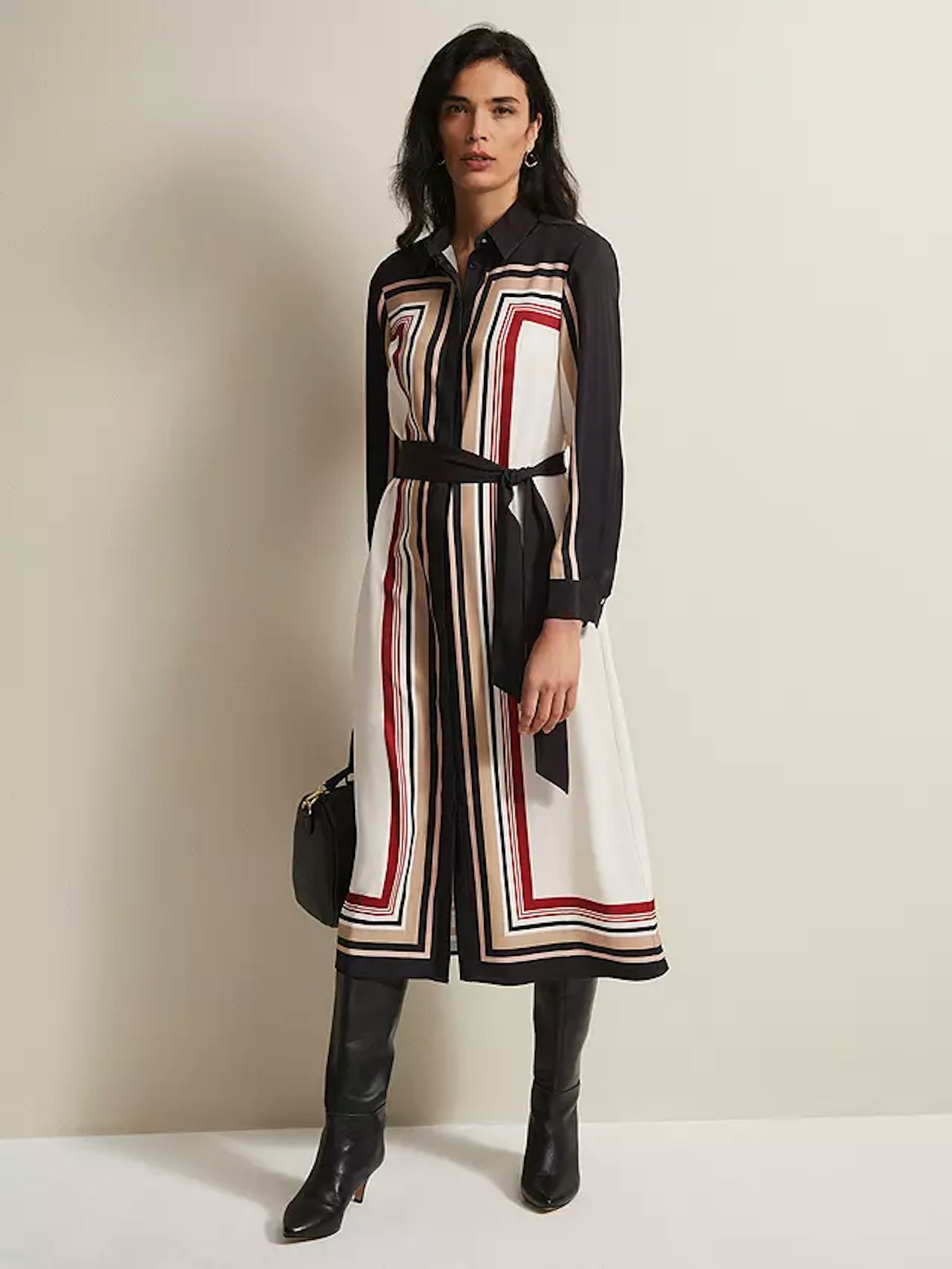 4 of 14
Phase Eight, Geri Shirt Dress
An ideal stripe dress if you enjoy living outside the box. Dissimilar to your average pinstripe pattern, this abstract inspired dress by Phase Eight is your go to.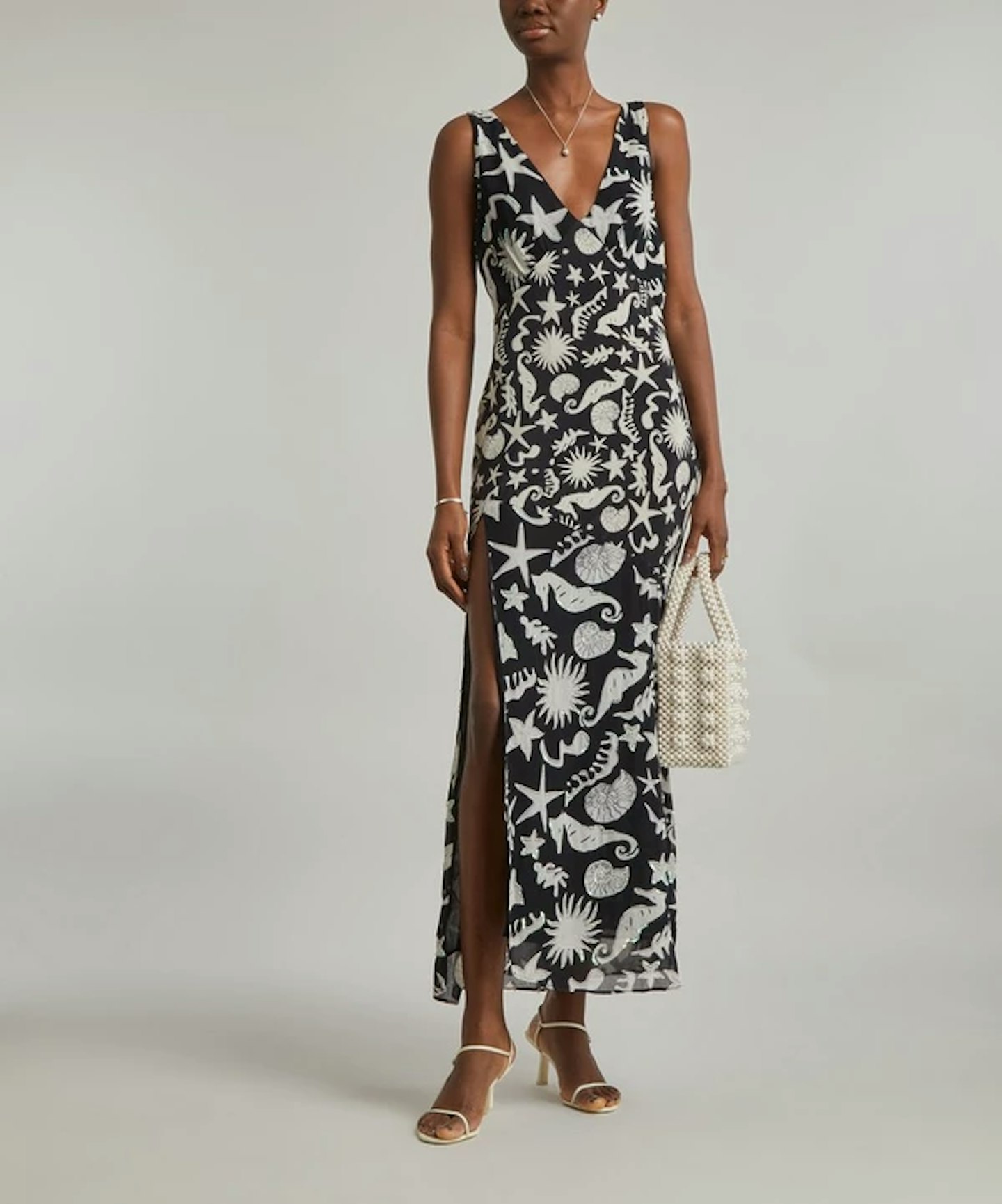 5 of 14
RIXO, Moniq Dress
RIXO is perfect if you want a dress that doesn't conform to your usual expectations. This number (featuring dainty seahorses and seashells to name a few) is perfect if you're looking for a cute and frivolous wardrobe addition.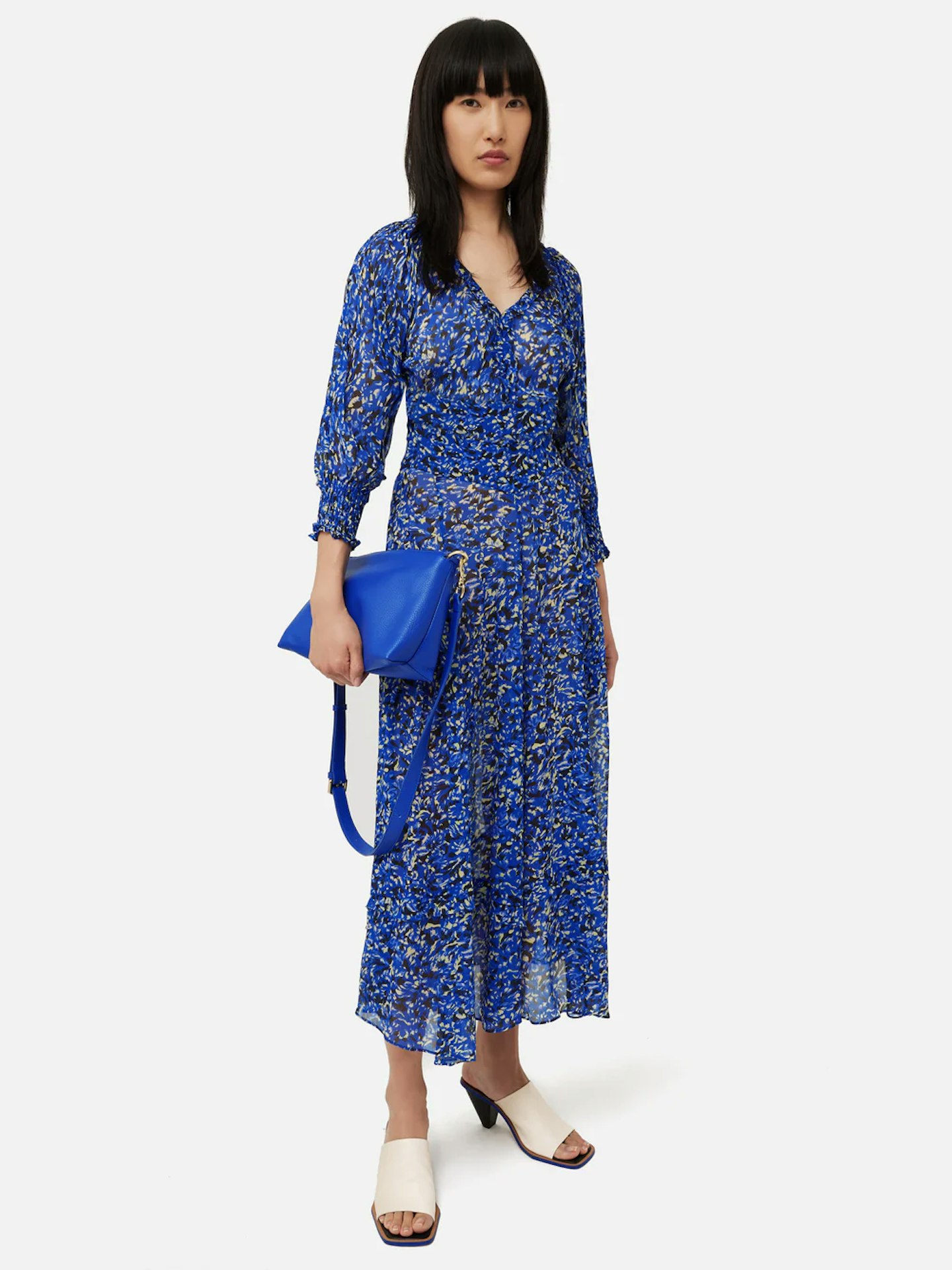 6 of 14
Jigsaw, Brushwork Maxi Dress
Jigsaw know how to pull together an eccentric design. Offset the prettiness of this dress with stomper boots and tights.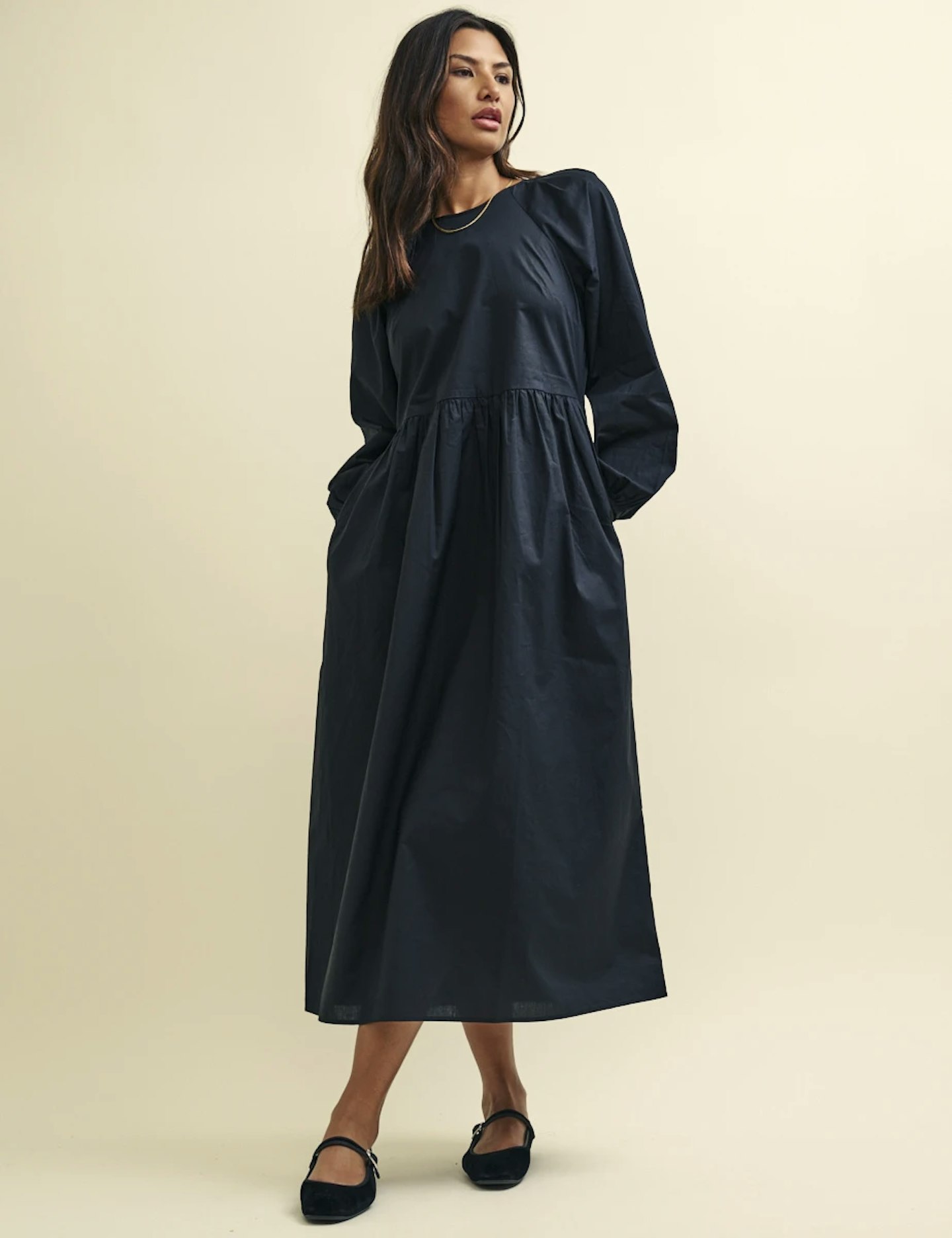 7 of 14
Nobody's Child, Black Long Sleeve Issy Smock Midi Dress
I love this as a workwear option. Team with oversized tailoring for a new twist on a conventional suit.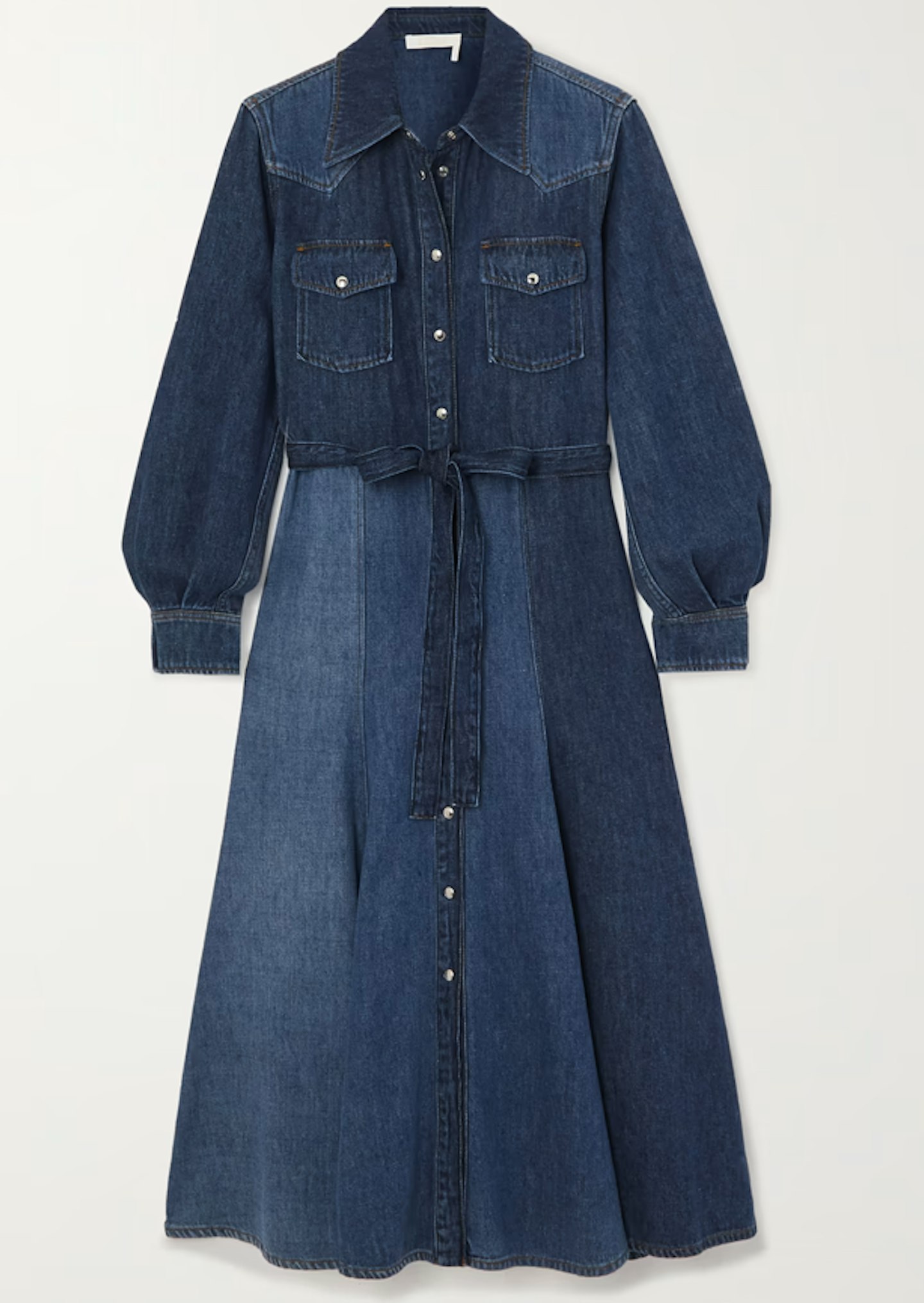 8 of 14
Chloe, Belted Patchwork Cotton Dress
For me, this is one of those dresses that you'll constantly pull out of your wardrobe when you feel like you have nothing to wear. I love it with knee high boots and, when it's really cold, you could layer a cream roll neck underneath.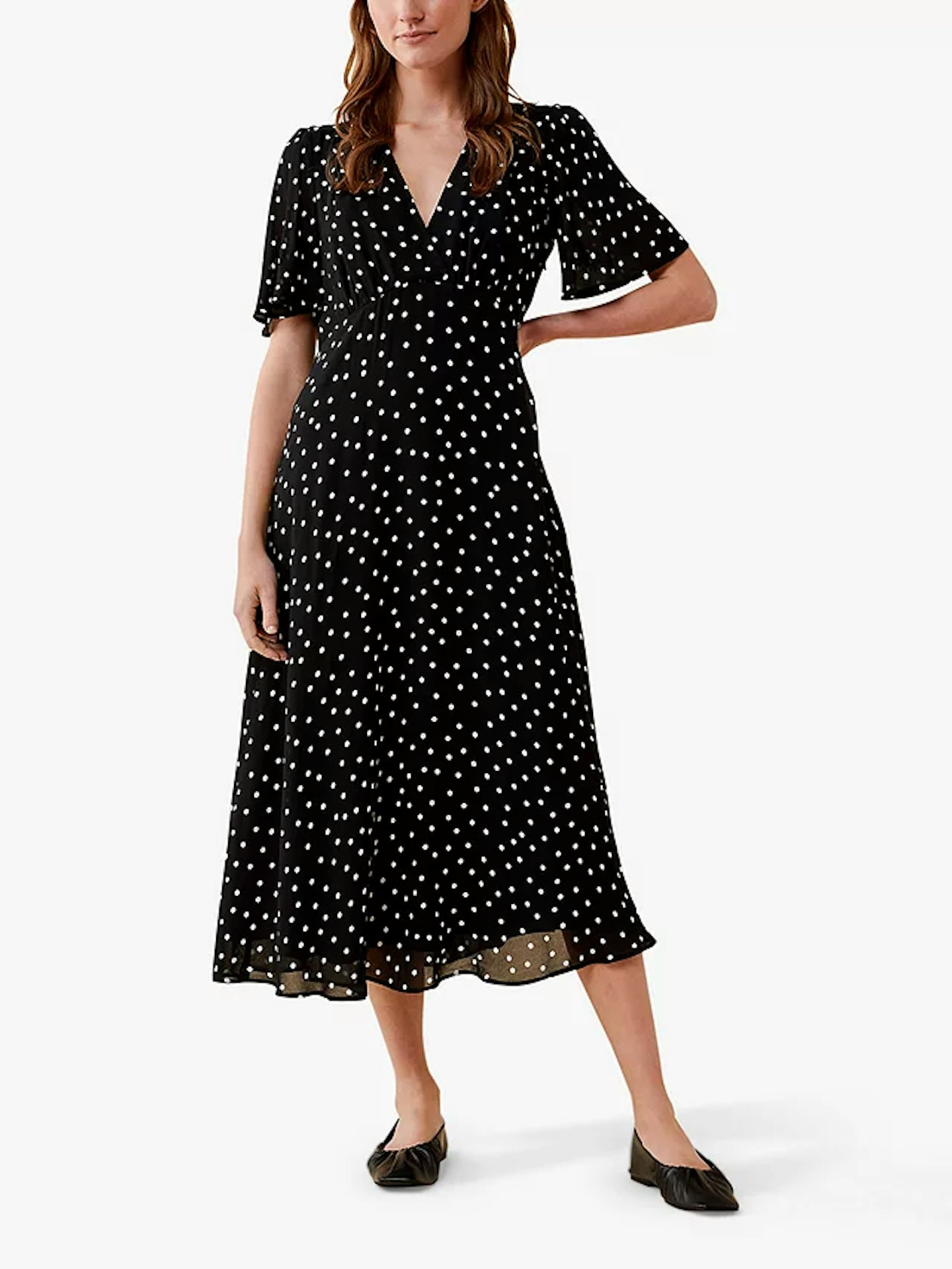 9 of 14
Finery, Carolina Polka Dot Midi Dress
You can never go wrong with polka dots, which are surely the most democratic of prints. Finery is always good at designing easy-to-wear, lovely dresses that are good quality, too and this gathered dress is exactly that. You could wear it to so many different things- it's very easily dressed up or down.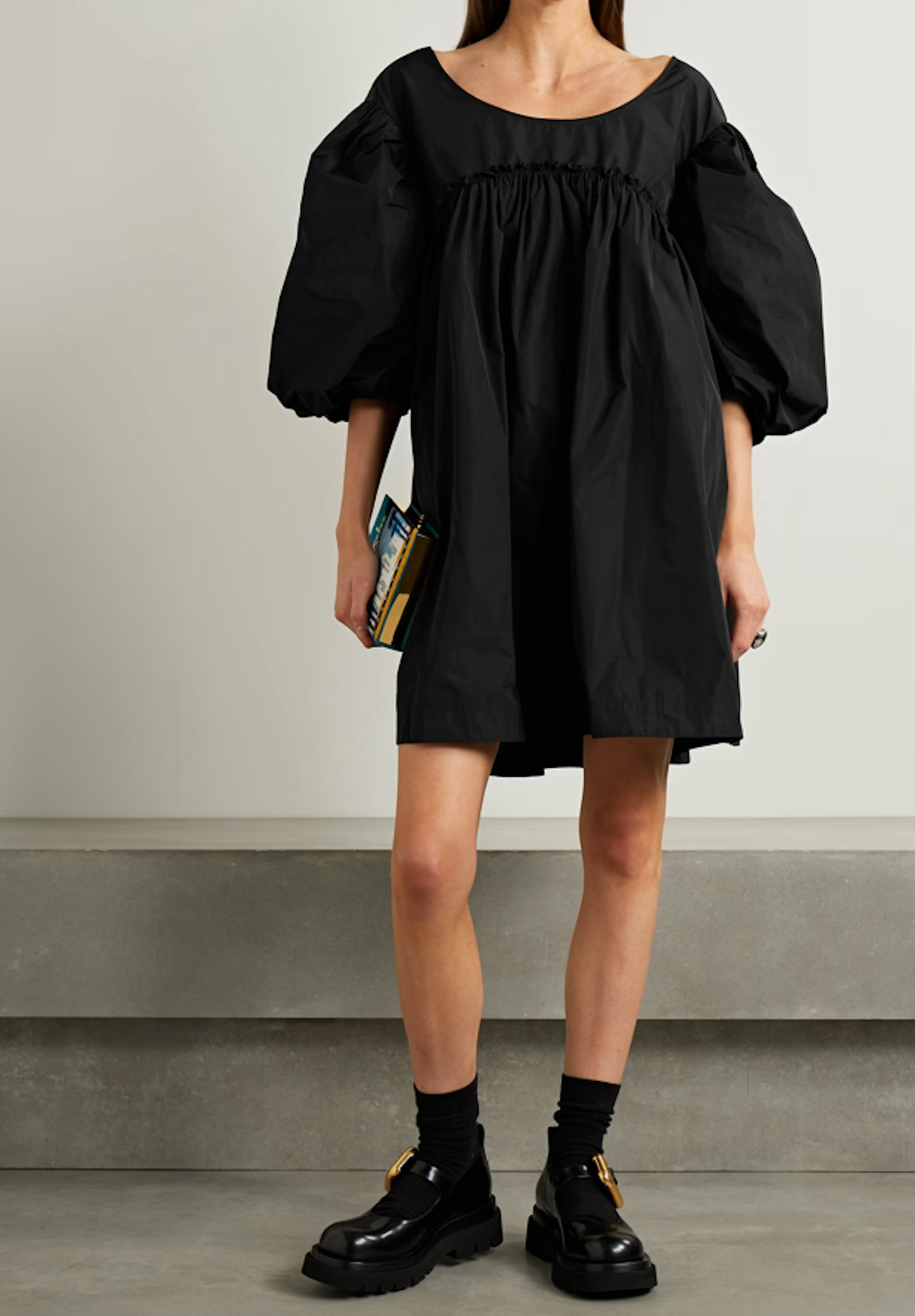 10 of 14
Simone Rocha, Gathered Mini
IF there's an opportunity to buy a Simone Rocha dress in the sale, I'm listening. This particular dress is just heavenly- the proportions, the length, the way it sits on the perfect position on the shoulders. It's really one of those pieces that will forever be incredibly special and that you'll wear forever.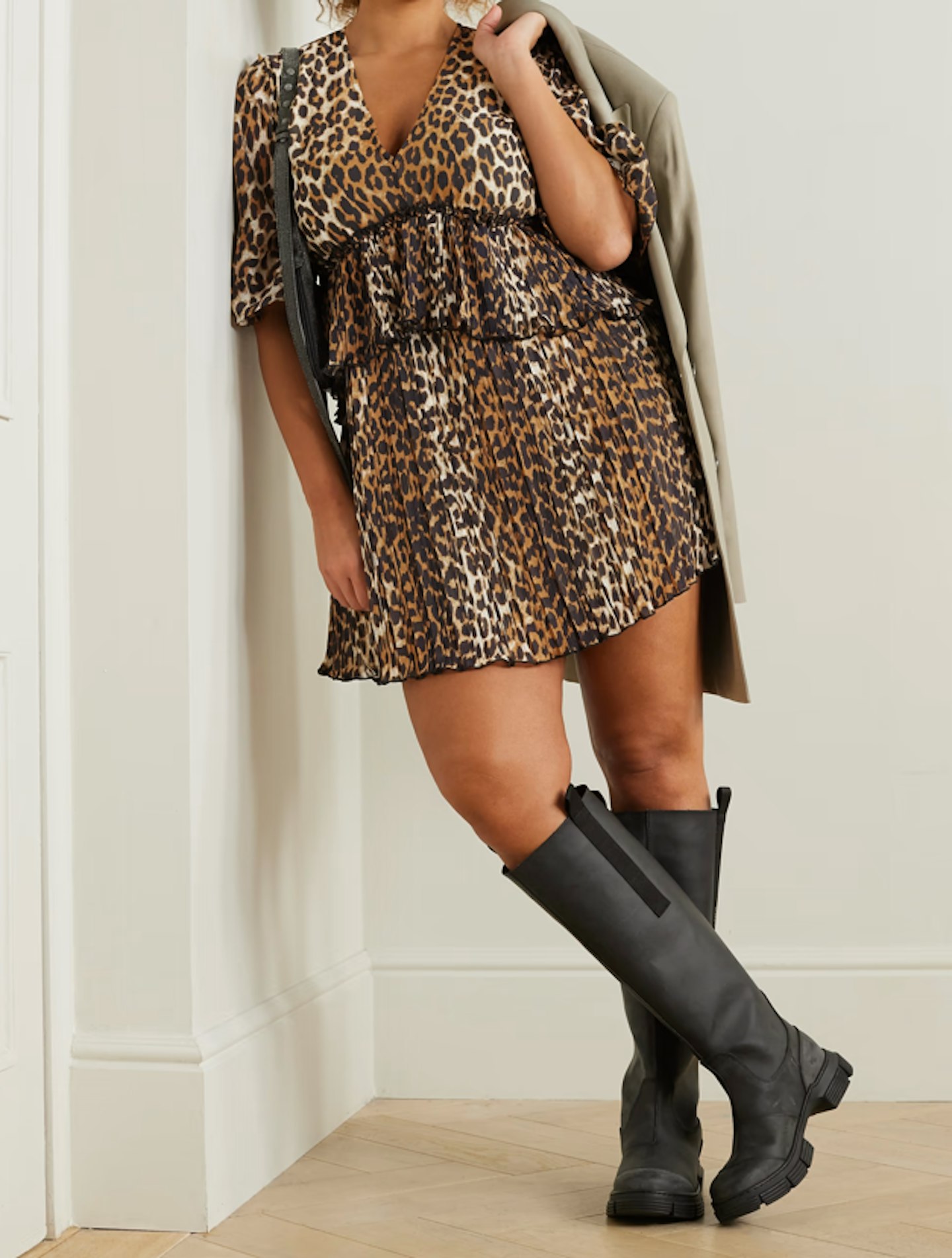 11 of 14
Ganni, Pleated Dress
Trust me when I say you will wear this Ganni dress a LOT. The V-neck makes it ideal to layer over black polo necks, while the oversized shape is a perfect partner to knee-high boots. It will also look dreamy in the summer with sandals and a tan (remember those!).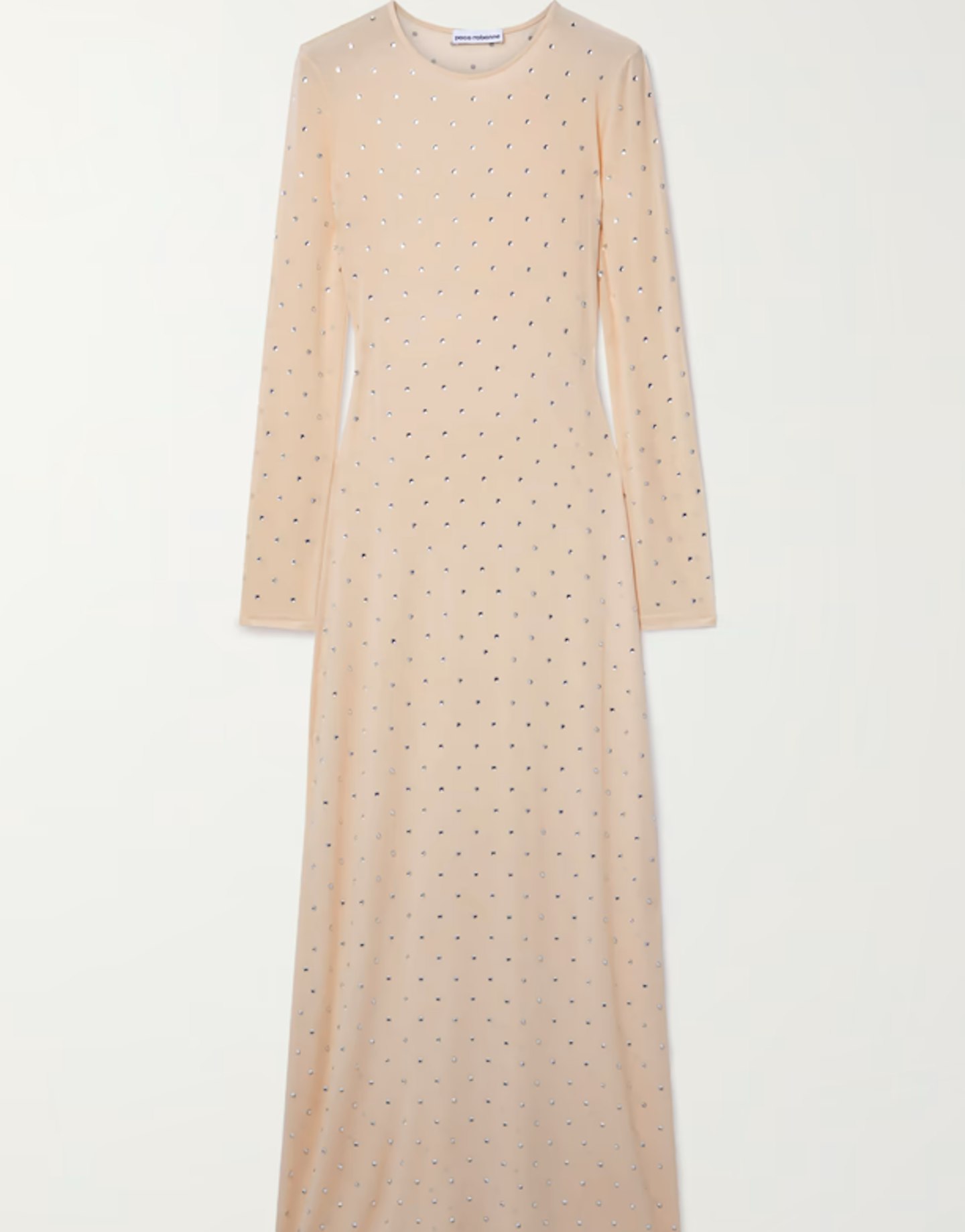 12 of 14
Paco Rabanne, Crystal Embellished Dress
If I owned this dress, I would never have to buy anything for a party/night out/anything with a glam dress code ever again. Paco Rabanne is the last word in fabulous clothes designed to make the wearer feel truly special and it's now hard to imagine party dressing without them.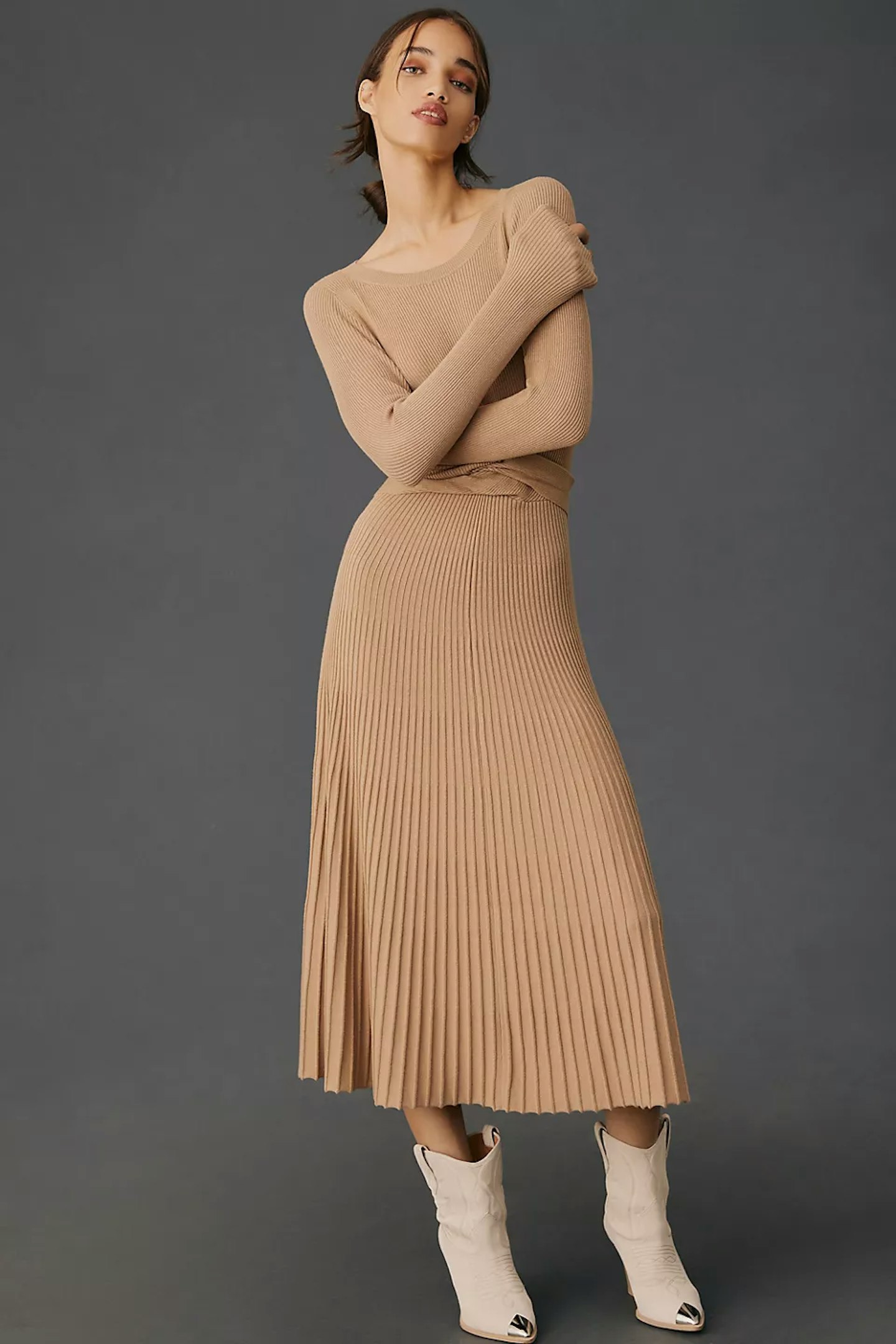 13 of 14
Anthropologie, Slim Knit Jumper Dress
As the temperatures dip, I've been looking for the perfect jumper dress, which is really all I want to wear when working from home. This one from Anthropologie is a great bet- it's roomy enough to be comfortable but not so oversized that you'd feel ridiculous. My wfh wardrobe is looking up.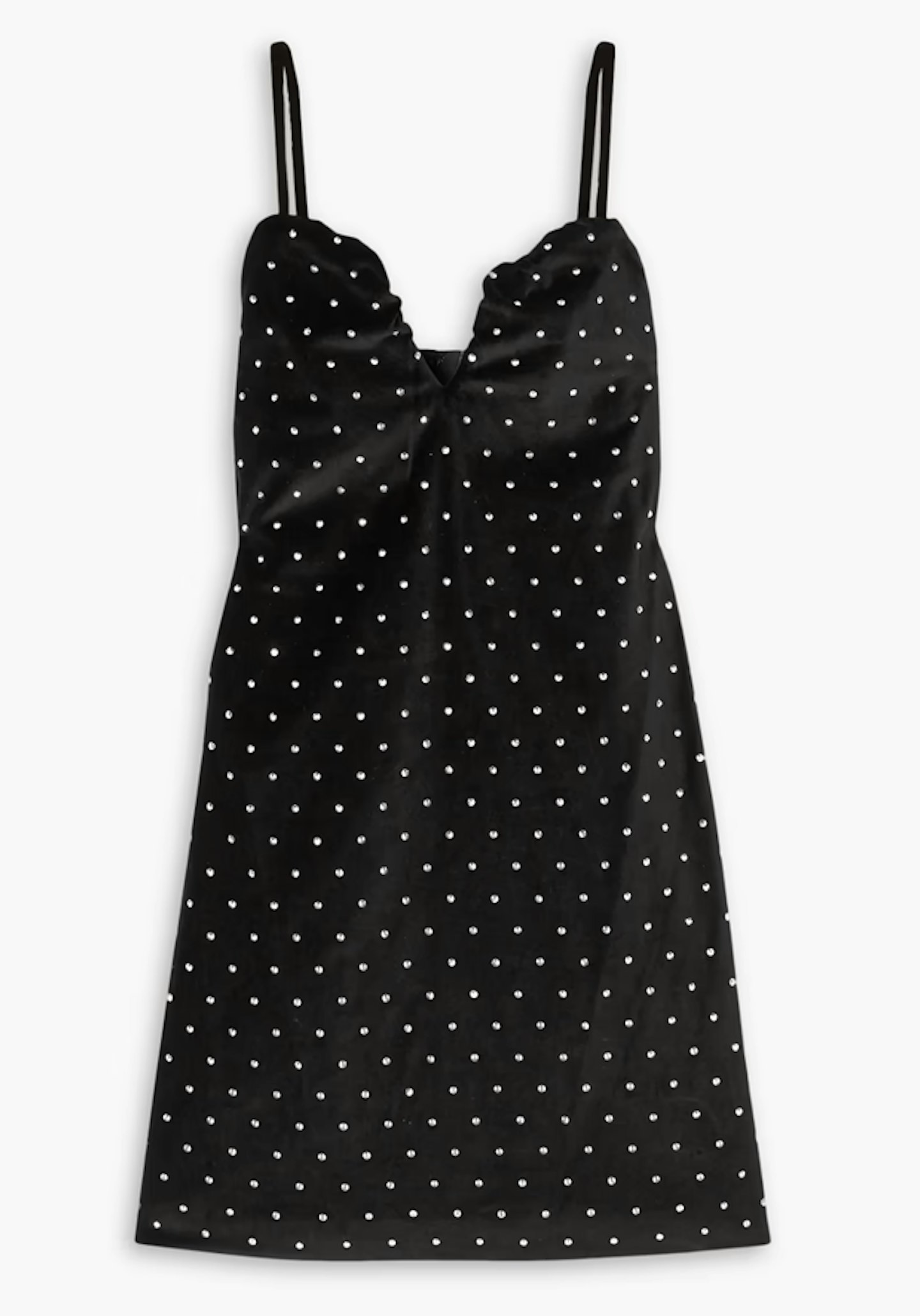 14 of 14
Michael Kors, Embellished Mini Dress
An embellished dress is a guaranteed crowd pleaser, and this Michael Kors dress is no exception at all. Pair with sheer tights and platform leather heels.