It's a key trend that has appeared and reappeared over the seasons. From horse-bit loafers to literal pony prints, all things equine are having a moment. From long shiny riding bootsthat will go with pretty much anything to quilted coats Princess Margaret would be proud of, here are all the horsey tips to nail this trend.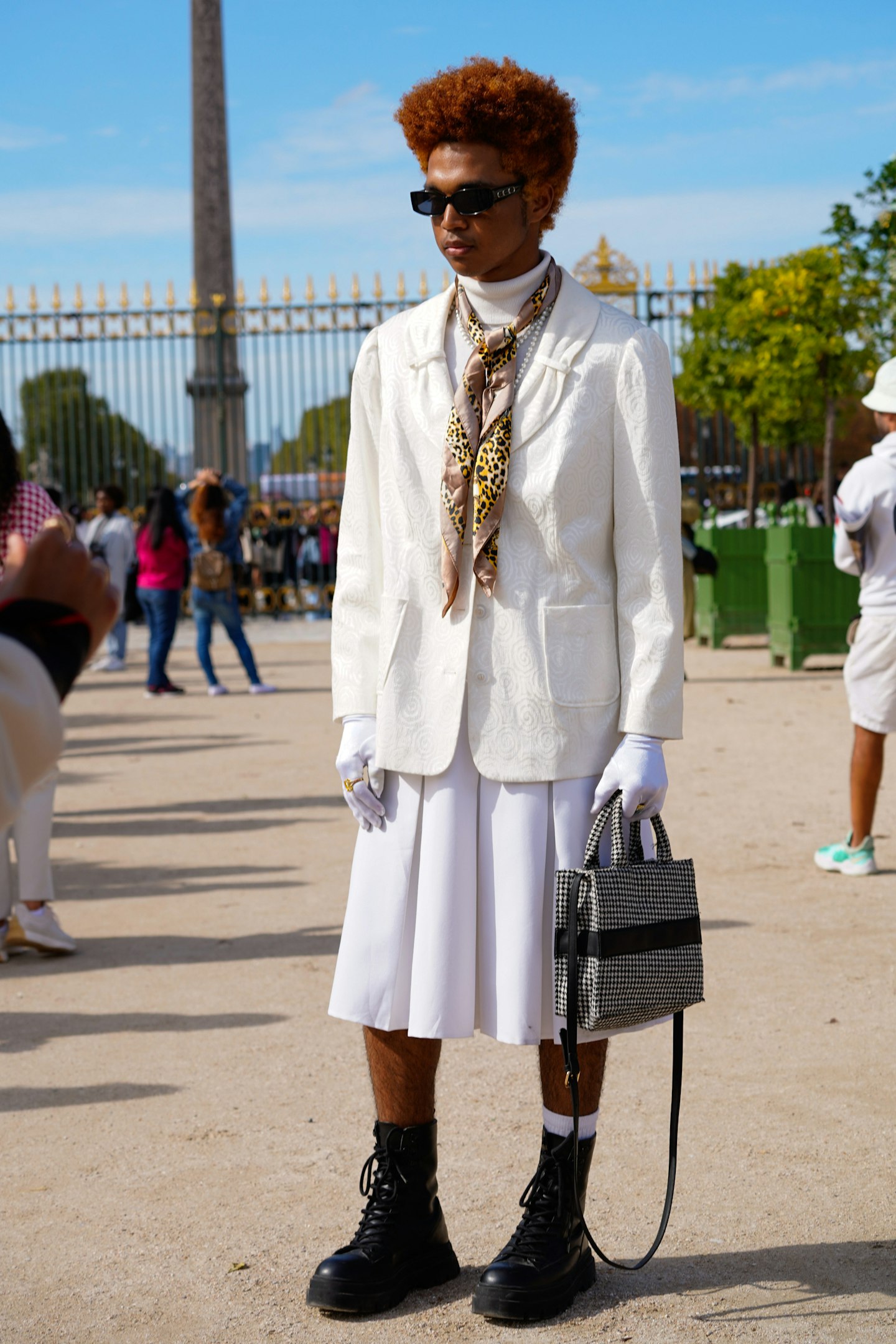 When Balenciaga 'hacked' Gucci for their Autumn Winter 2021 collection, we were spoilt for choice with all things equestrian. We're talking horse riding hats, leather crops, and horse-bit buckles galore. Our top picks from this show included jodhpurs fit for the dressage and show jumping monogram jackets. They really leaned into the classic Gucci horse-bit loafer and ran with it.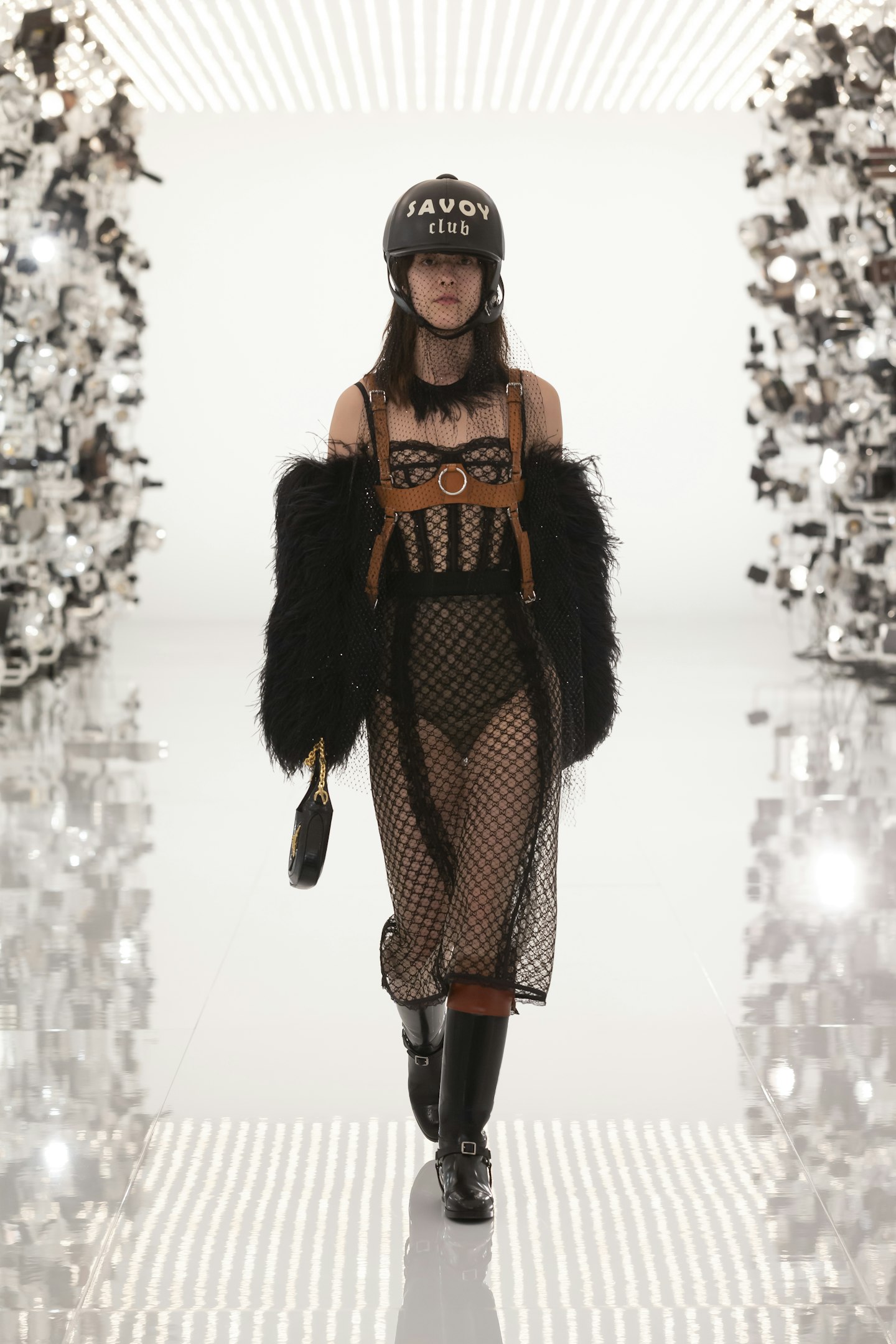 So let's break down this trend. If you fancy going all out with an equestrian extravaganza then be our guest. If that's not up your street, then little touches and accessories will add an equine inspired touch, a little goes a long way here.
Starting off with your classic quilted coat. A belted style will give a nod to the stables, a more dressed up version of the oversized duvet puffers. Wear yours over your cosiest knits for the perfect winter walk combo.
Next up is footwear of the moment; the riding boot. Having strode into first place as our number one winter boot, this classic style is one to invest in. Pull these on over jodhpurs, under ankle-skimming slips or pair with mini skirts, the chameleon of footwear. For a non-boot option, a classic horse-bit loafer is your equestrian best friend, giving a subtle pony-friendly nod.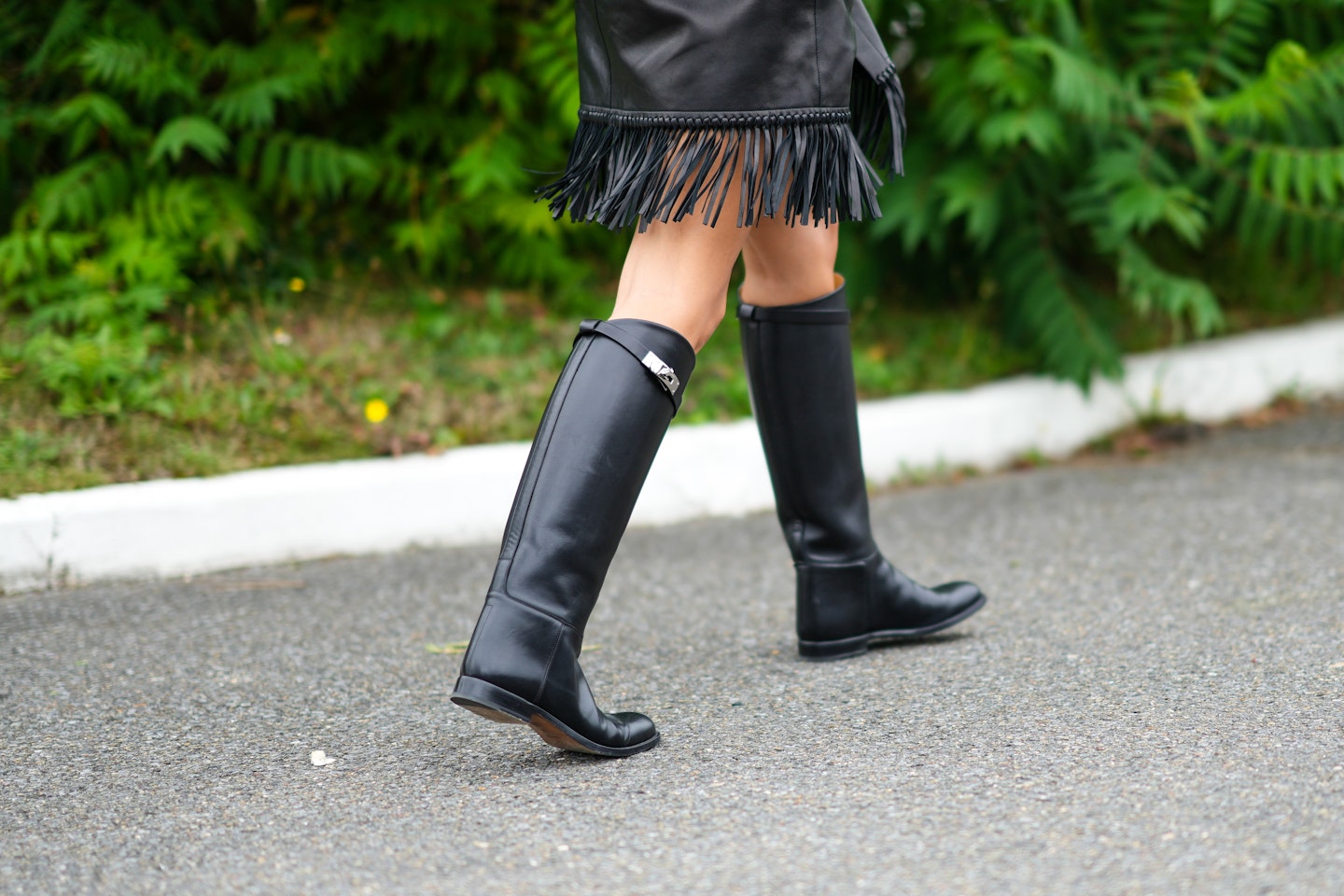 A way to get into this trend without going too dressage dress-up is by getting into prairie. Think oversized, tiered dresses with just the right amount of flounce and frou frou. A gingham check keeps things on the cool side of equine rather than a floral print. Wear these with your long, shiny riding boots and you've nailed it.
Last but certainly not least, comes the humble scarf. One of the key components for this Autumn Winter trend coming in a number of iterations. An oversized blanket scarf not only doubles as a literal blanket for those chilly (freezing) evenings but will add a hint of equine to your outfit. Swaddle your shoulders or wrap around and cinch in at the waist to give a more fitted silhouette. Arguably the hero of the equestrian trend is the silk scarf. Pop yours round your neck for an instant horsey-hit or go for full Lady Countryside and wear over your hair. Bonus points for this one as it will hide any bad hair days, too!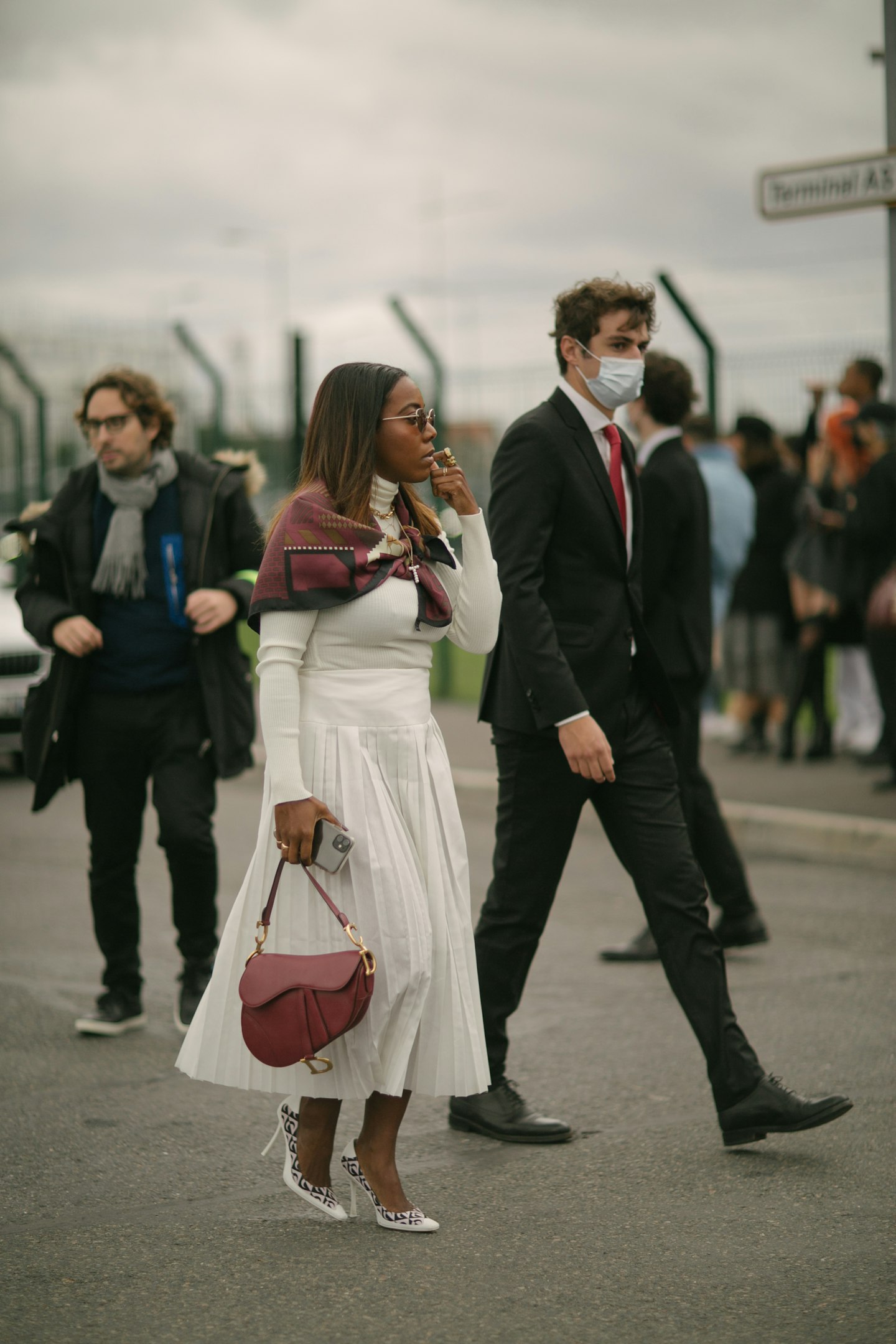 Shop all the pieces making us say yay not neigh, here!
SHOP: The best equestrian pieces this season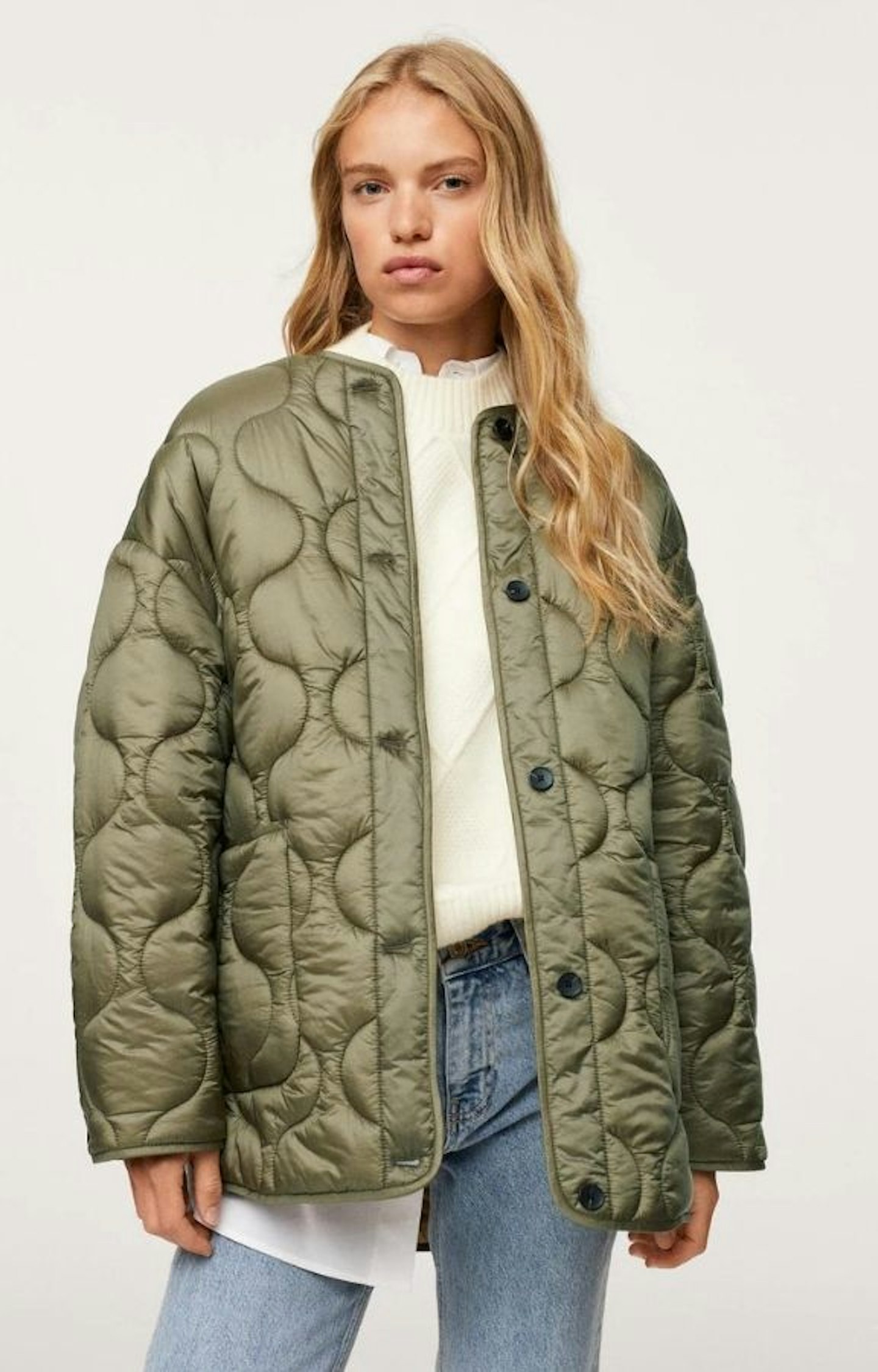 1 of 14
Satin quilted jacket, £59.99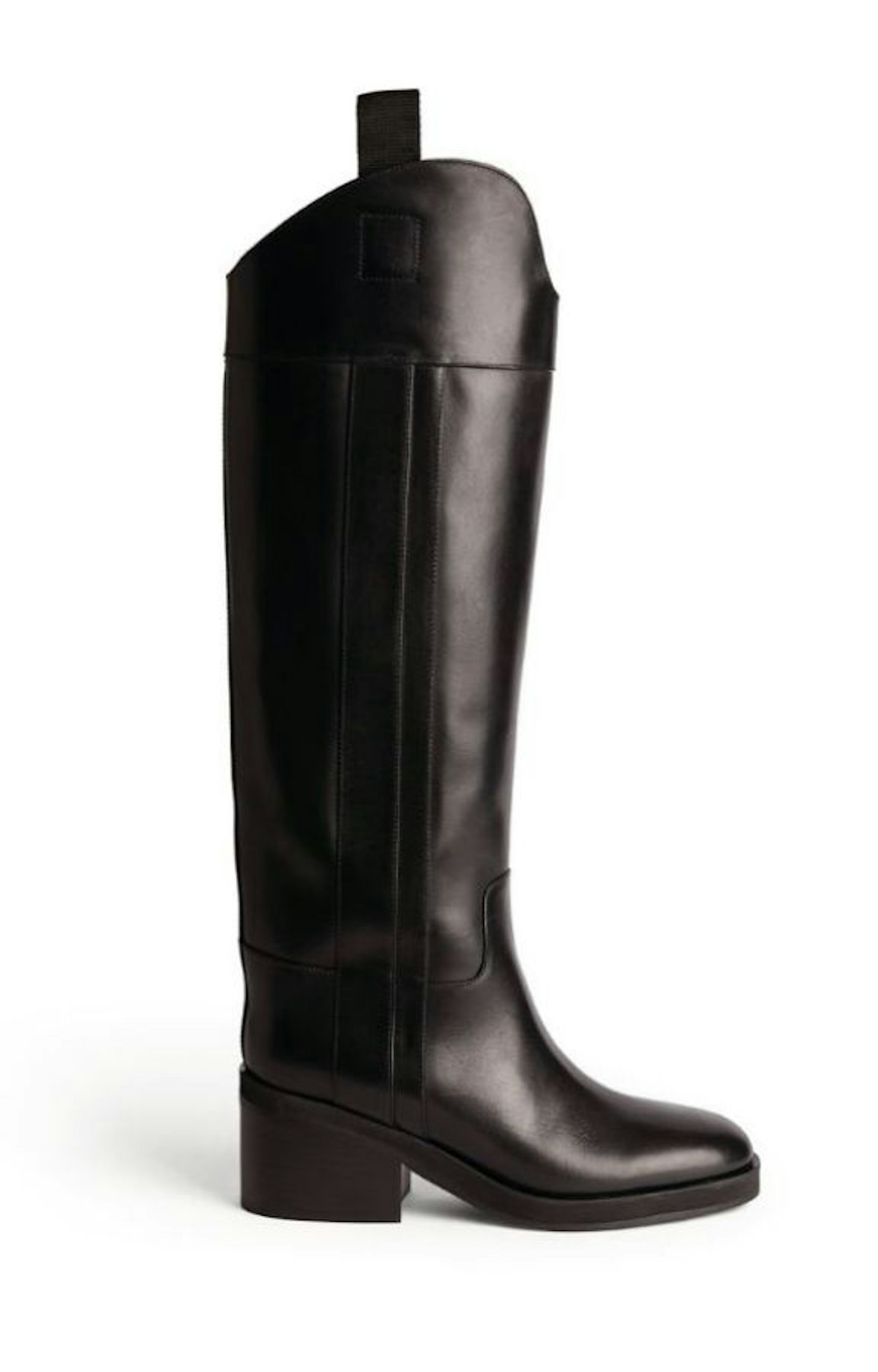 2 of 14
Jimmy Choo Tonya Vachetta Leather Knee-High Boots 70, £1,125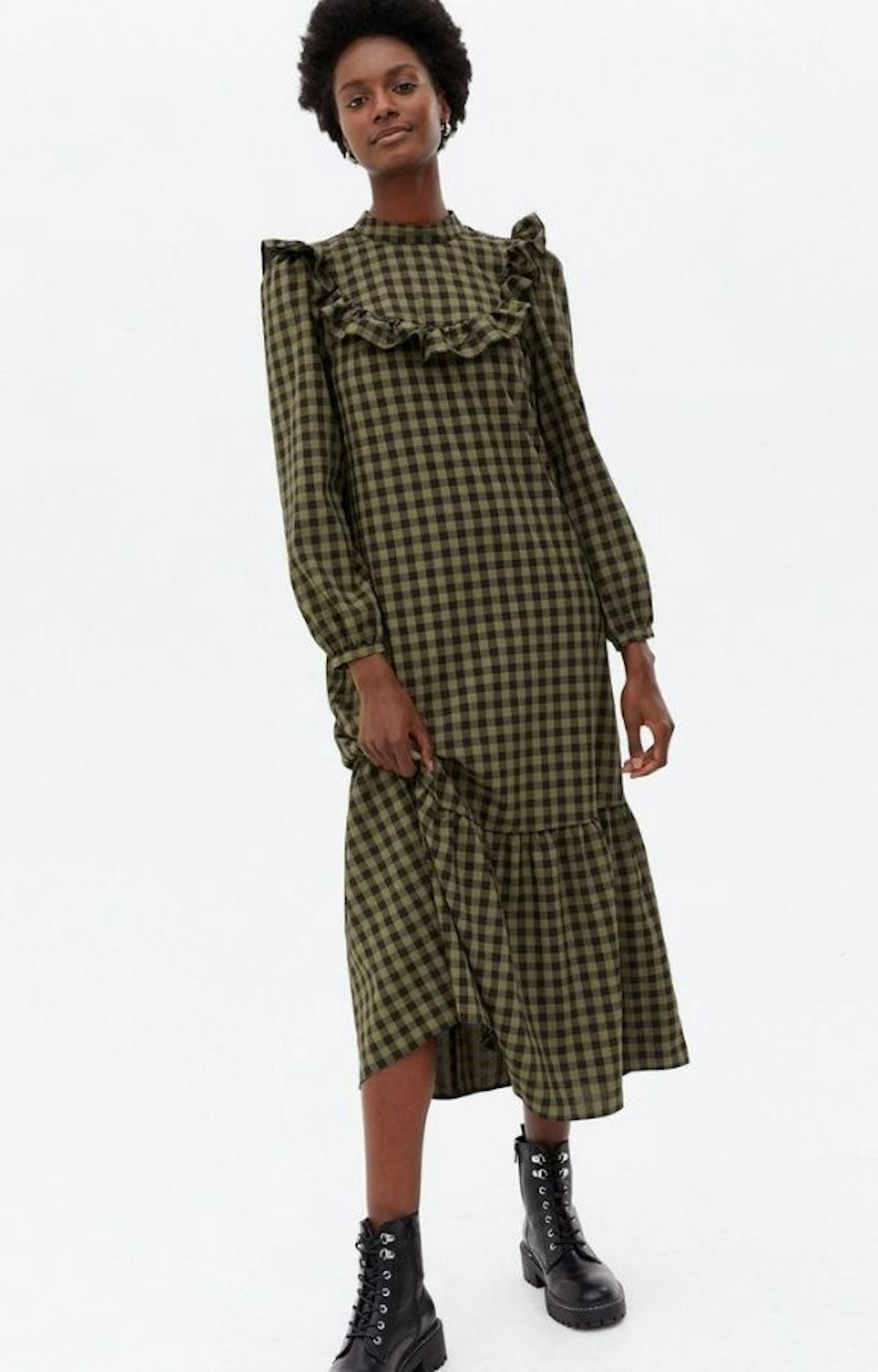 3 of 14
Green Gingham Frill Yoke High Neck Midi Oversized Smock Dress, £16.79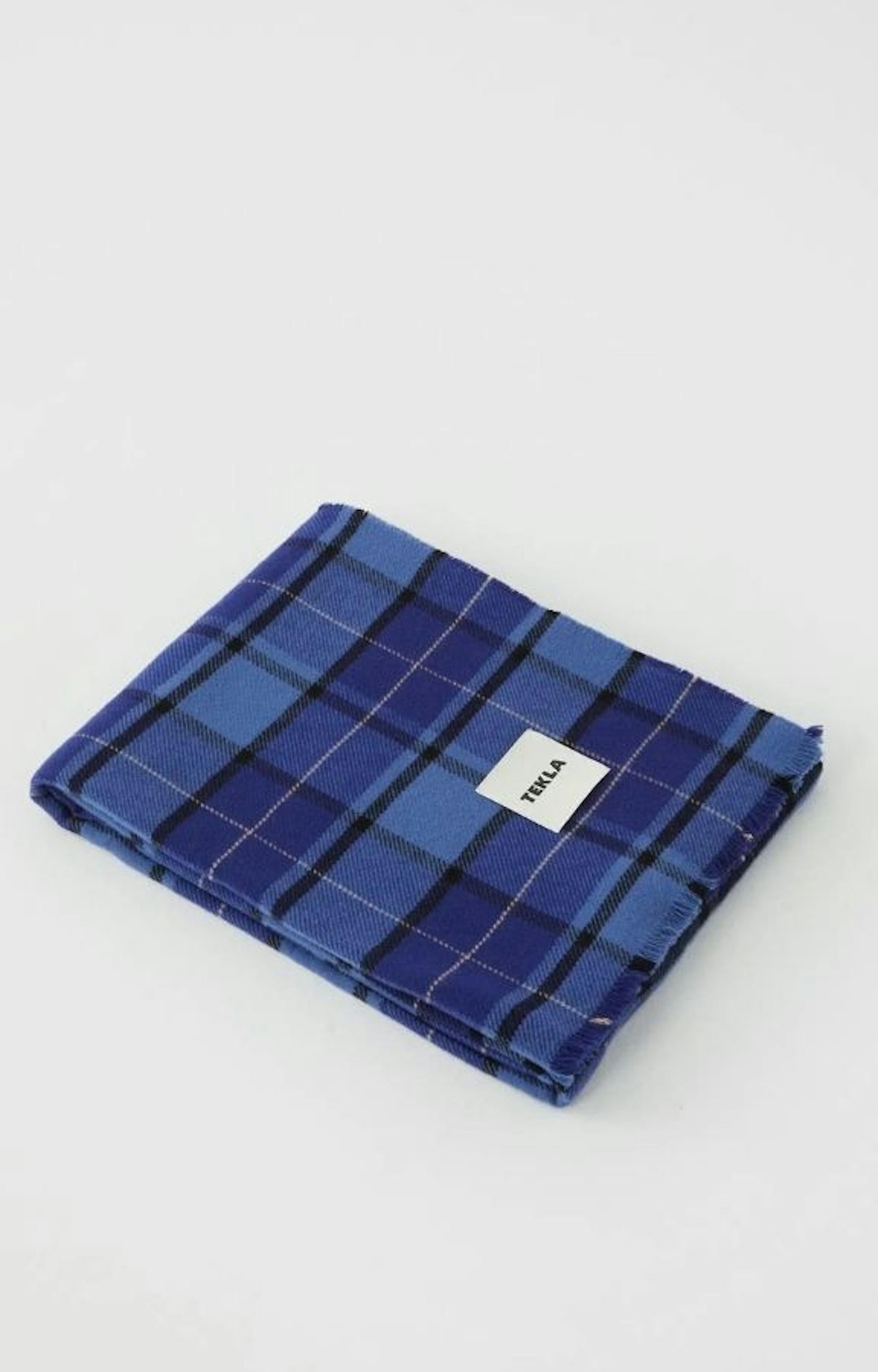 4 of 14
Fine Merino Blanket, £345
5 of 14
ASOS DESIGN check spliced oversized trench coat in stone, £80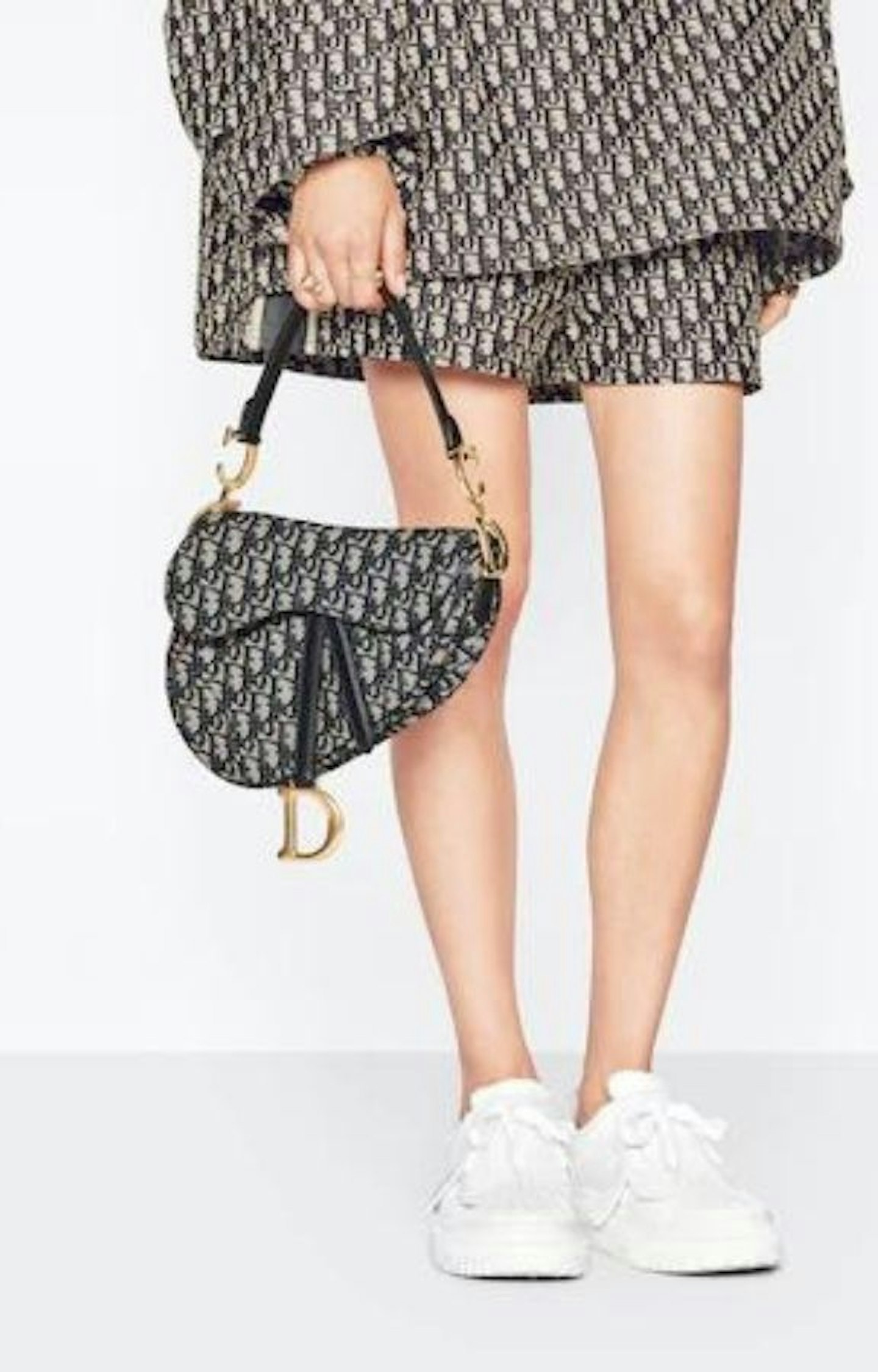 6 of 14
Dior Saddle Bag, £2,800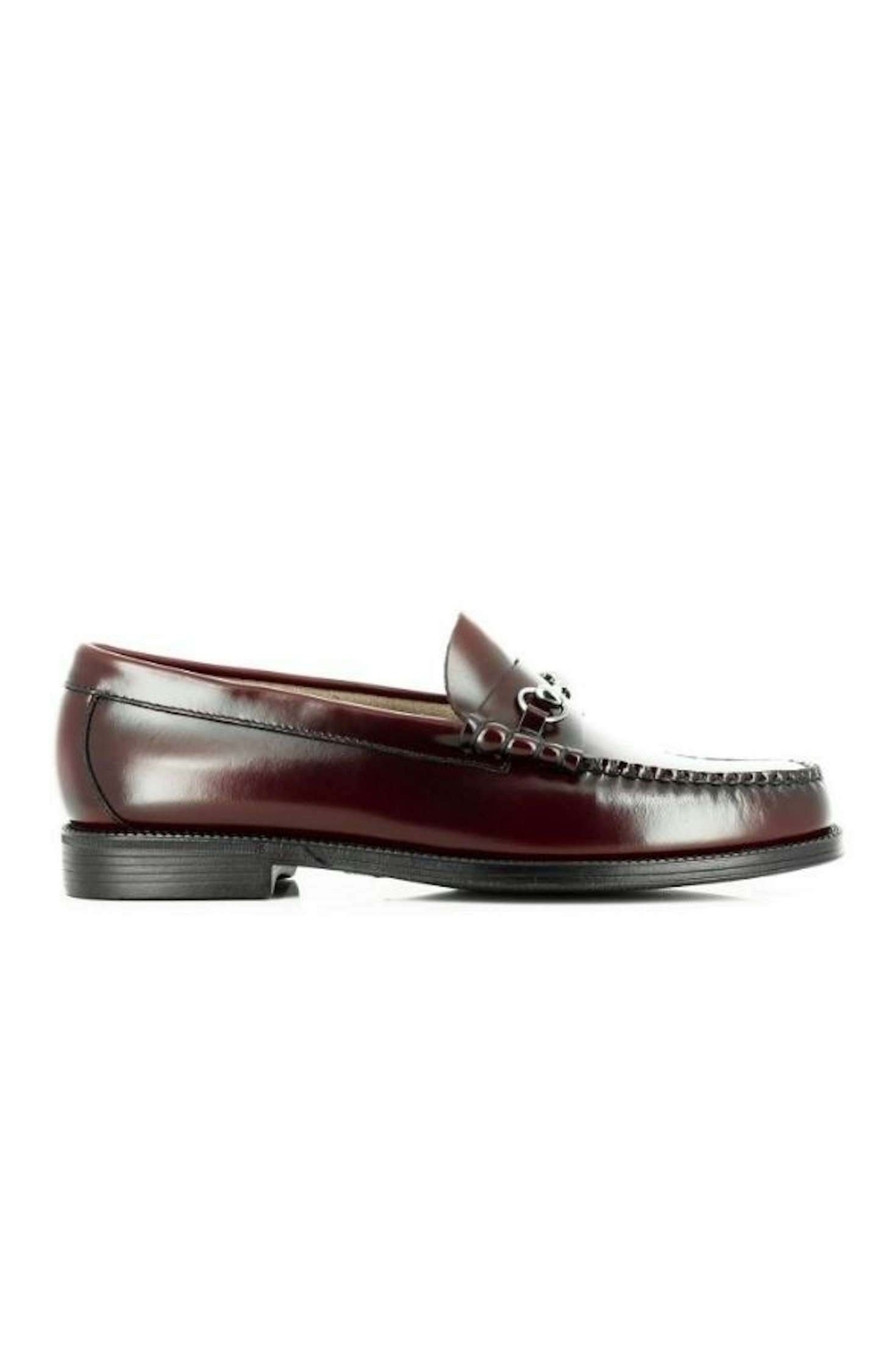 7 of 14
Easy Weejuns Lincoln Wine Leather, £125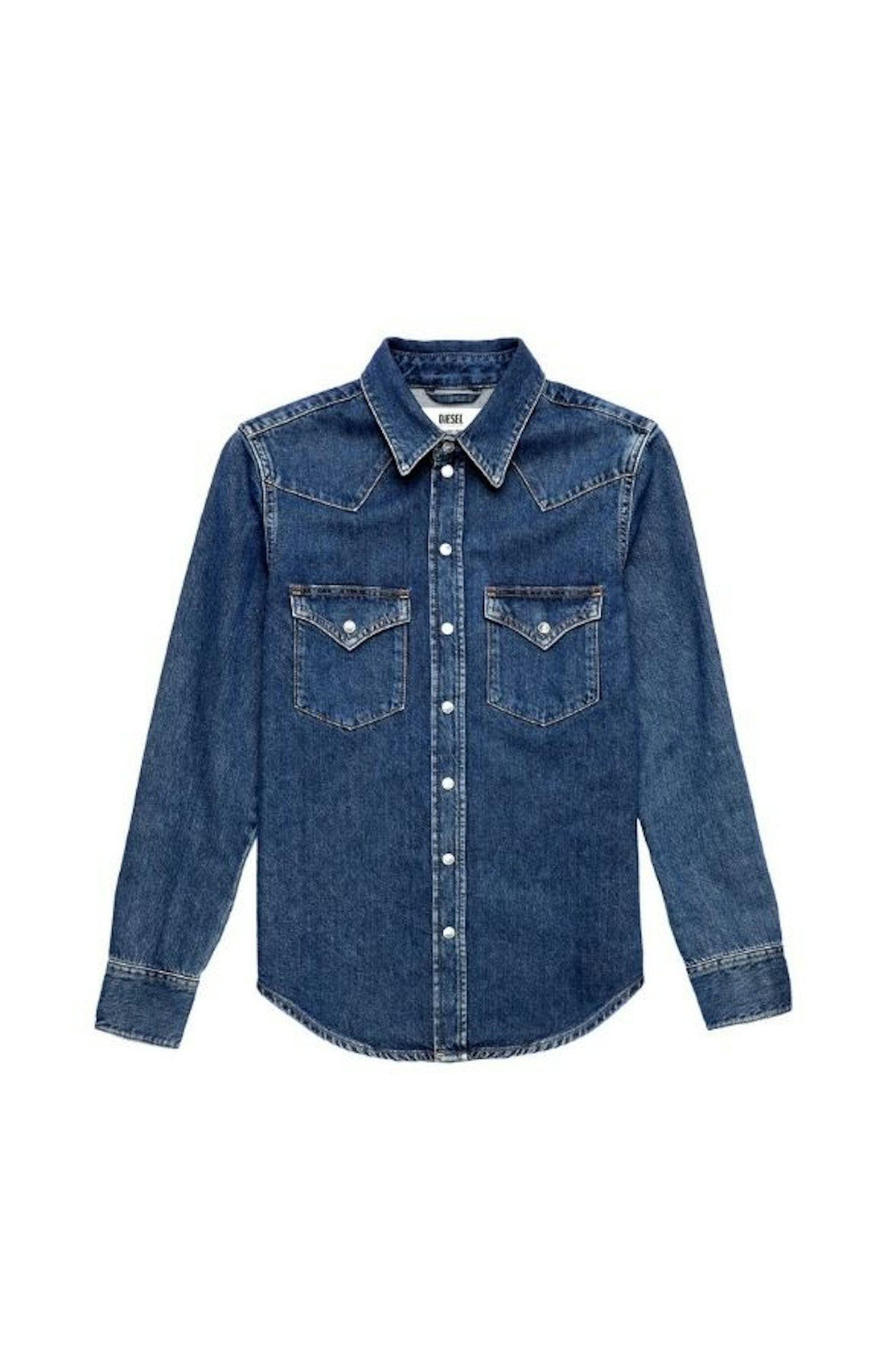 8 of 14
Western shirt in stonewashed denim, £125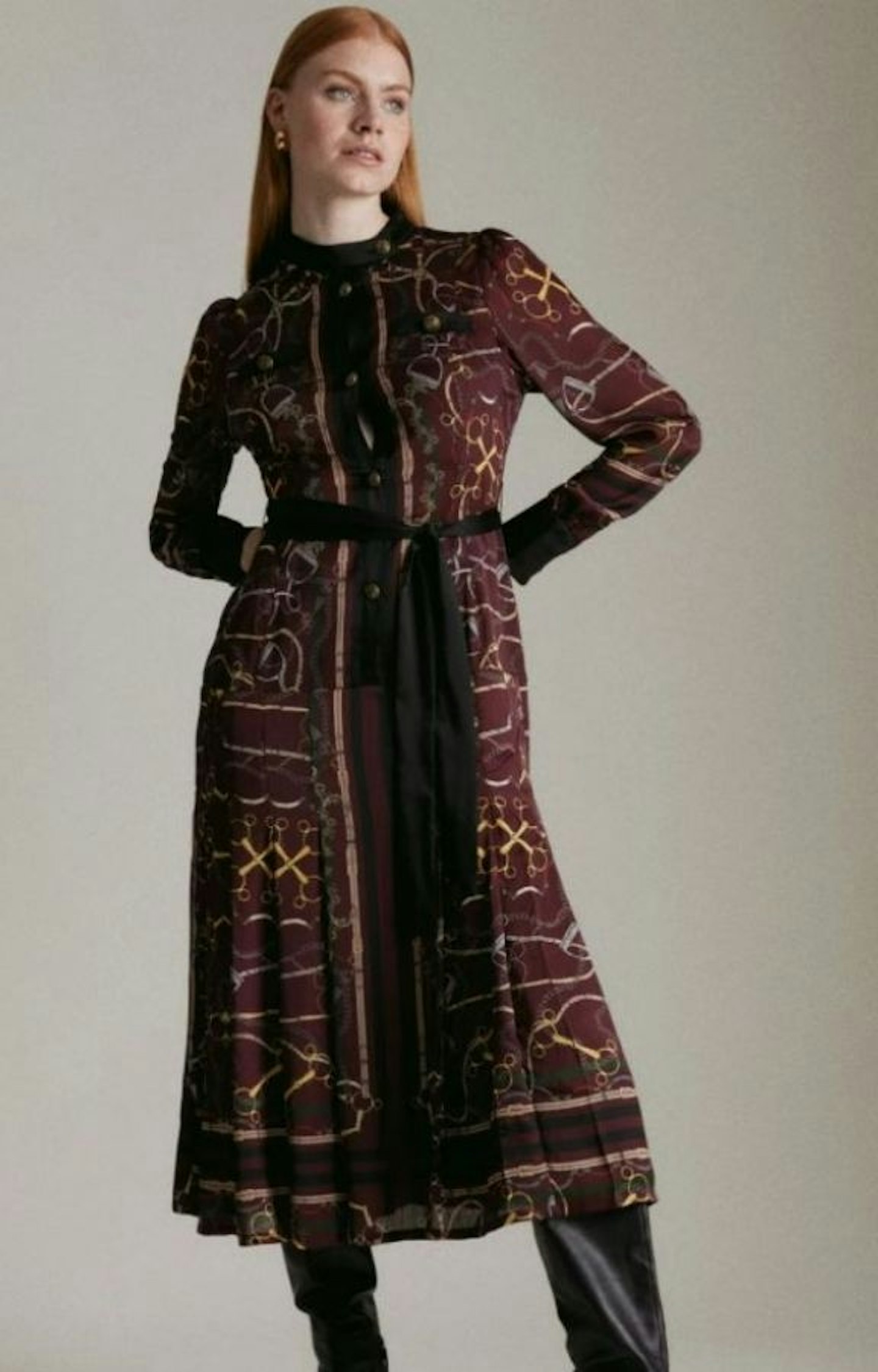 9 of 14
Equestrian Woven Belted Shirt Dress, £220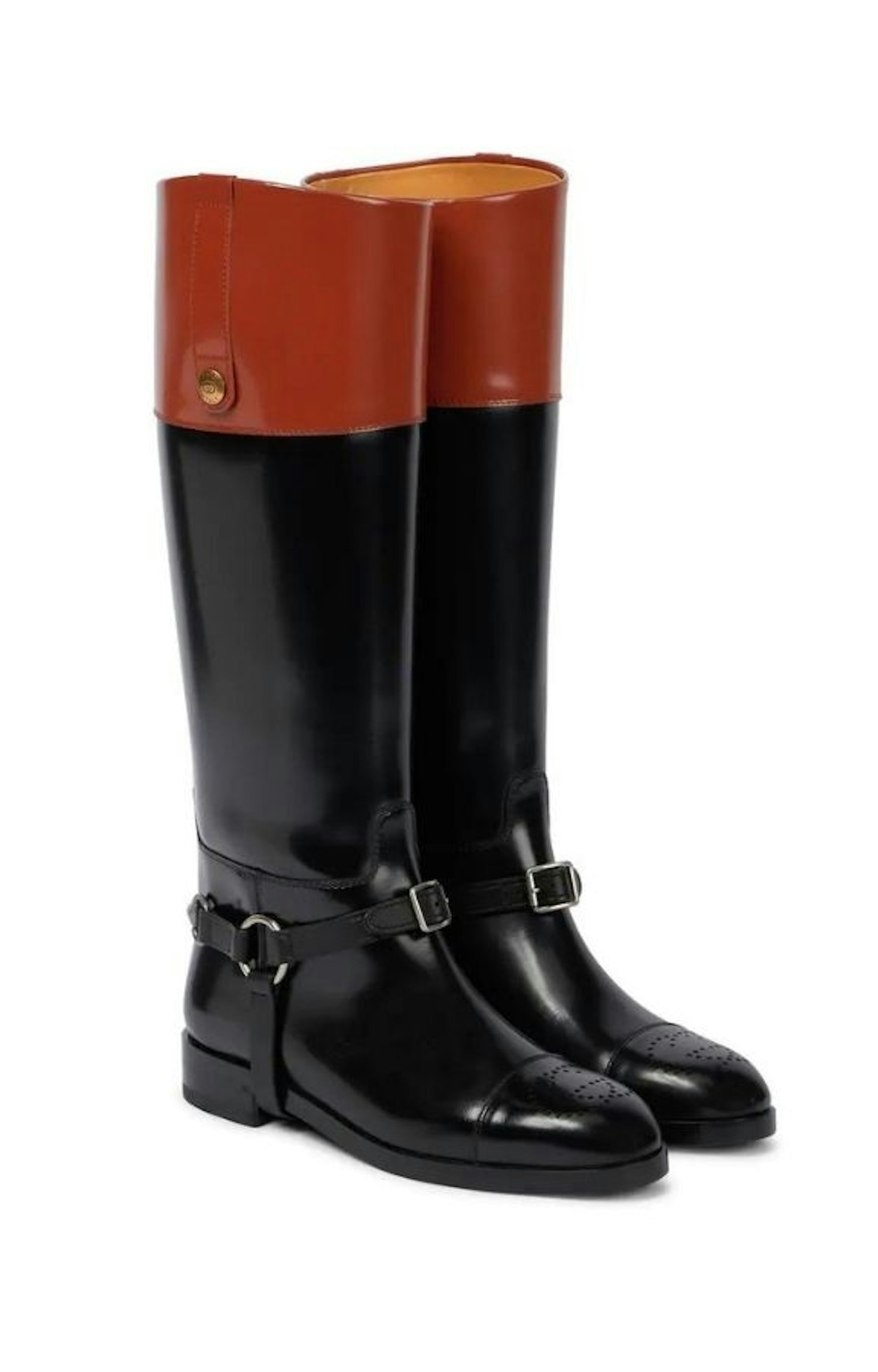 10 of 14
Gucci Leather knee-high boots, £1,400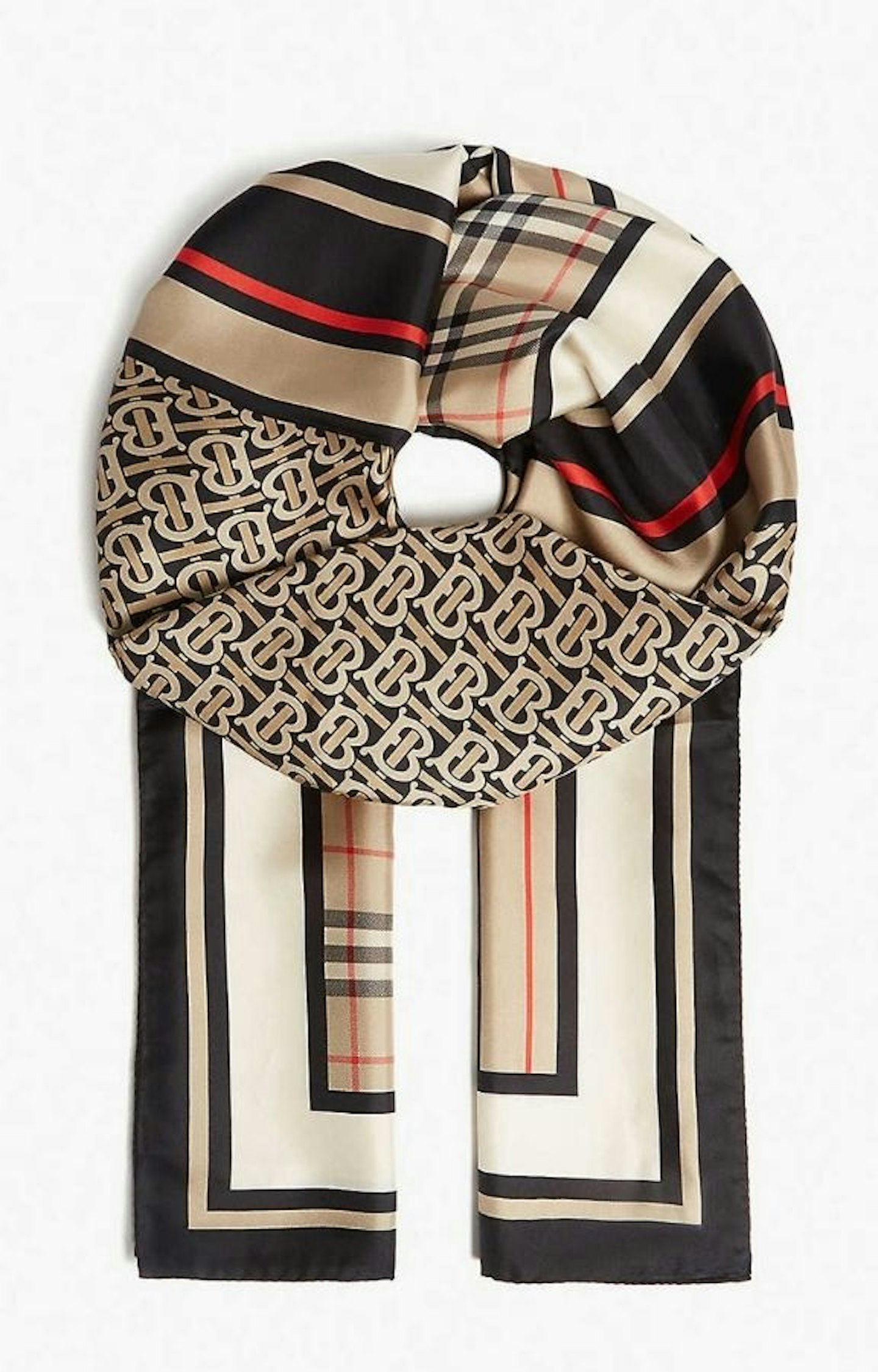 11 of 14
Triple logo-printed silk scarf, £370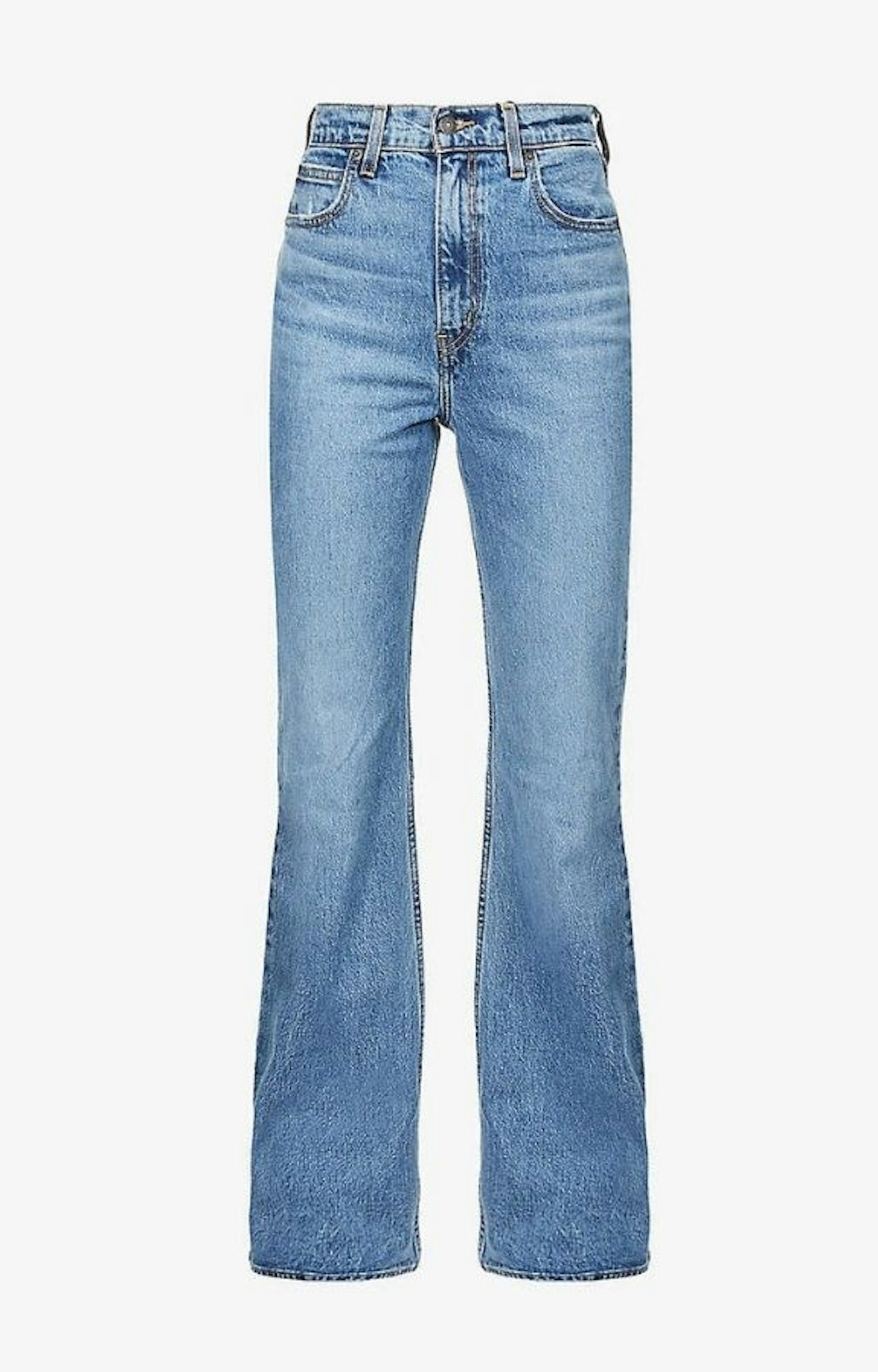 12 of 14
70s High Flare flared high-rise stretch-denim jeans, £110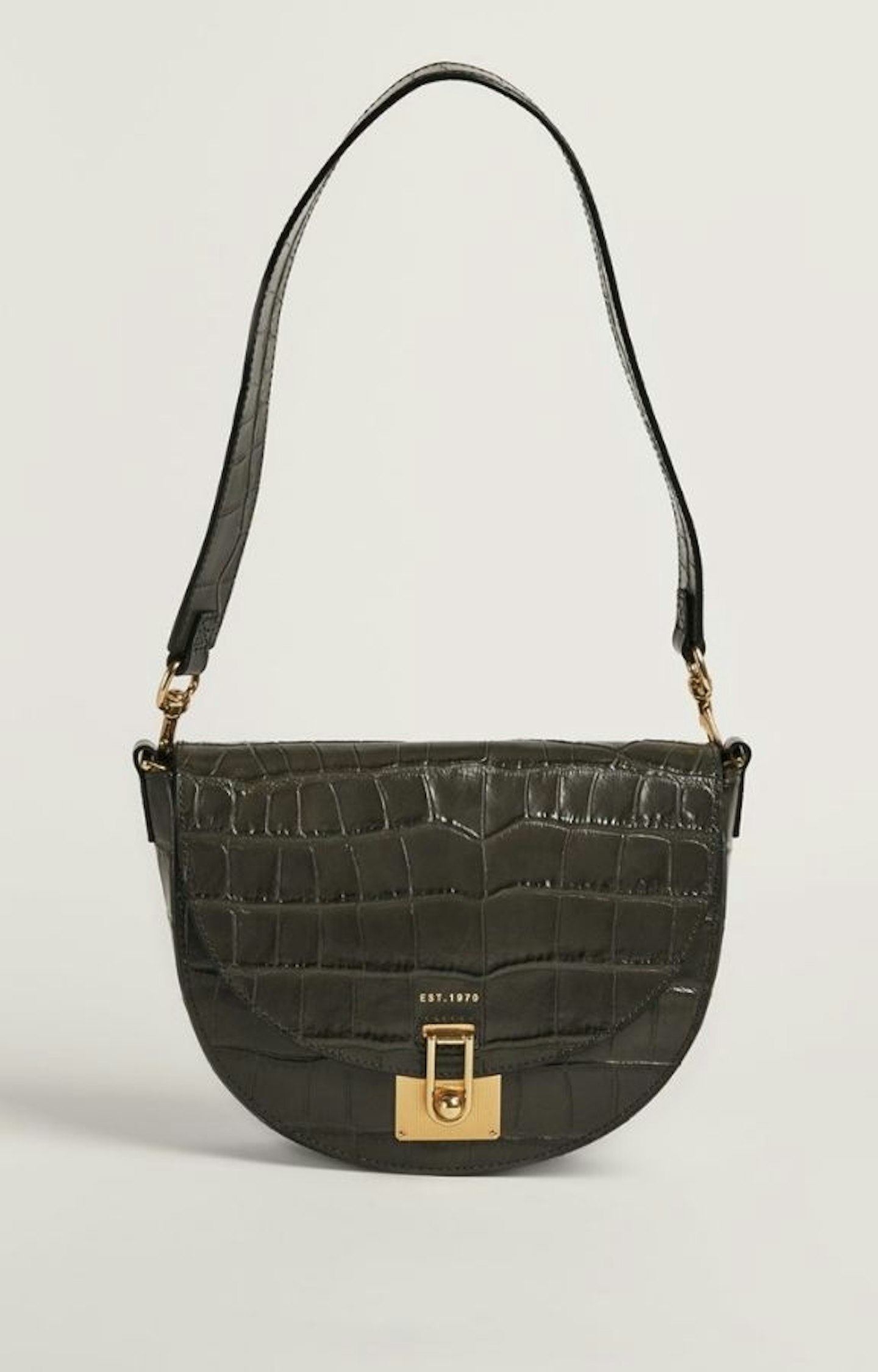 13 of 14
Leather Audley Shoulder Bag, £150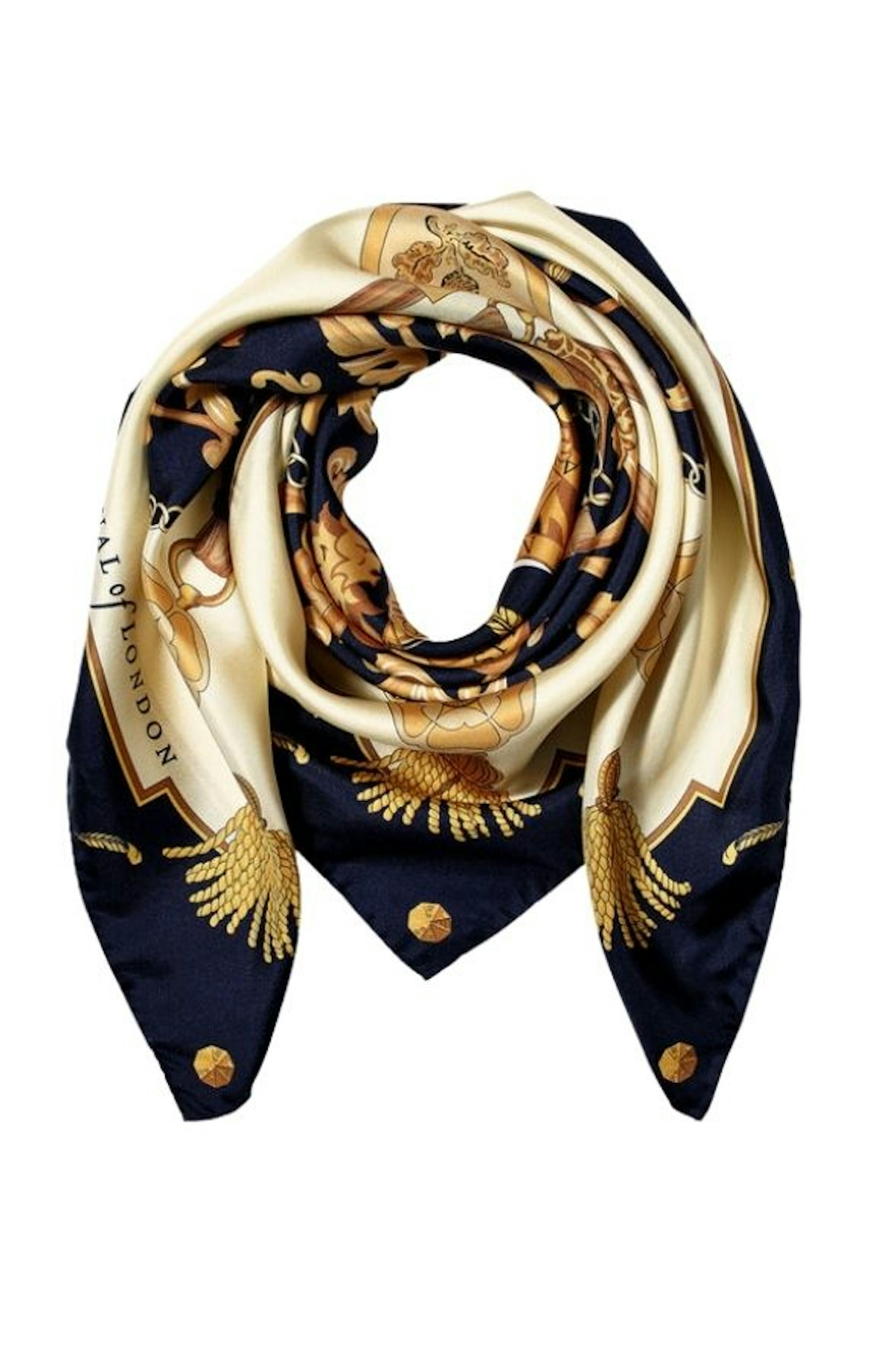 14 of 14
Aspinal Signature Shield Silk Scarf, £112