In the ever-evolving world of fashion on Love Island, there's always one outfit that gets everyone's attention. And if you've been tuning into this season we've had: Maya Jama using the villa as her runway, our day dress rule-breaker Ella, and the newly crowned Y2K champ Tyrique. Now, we've got a new entry: Catherine's blazer dress.
Let us explain. If you've been a stan since the beginning, you can always expect the girls to pull out these three things: bikinis, heels, and of course, slinky dresses for when the sun goes down. But one girl has relied on something of an unusual signature as her night-time go-to. Instead of bodycon, Catherine is backing the blazer, making it her mission to wear one almost every single in the villa.
Love Island is known for its steamy romances and scorching temperatures so the decision to don a blazer in such heat has raised eyebrows. Twitter has been abuzz with discussions, and even memes, about this unexpected fashion choice. One user even said: 'Someone needs to steal all of Catherine's blazers, it is enough', while another commented, 'She looks good every time she wears them'.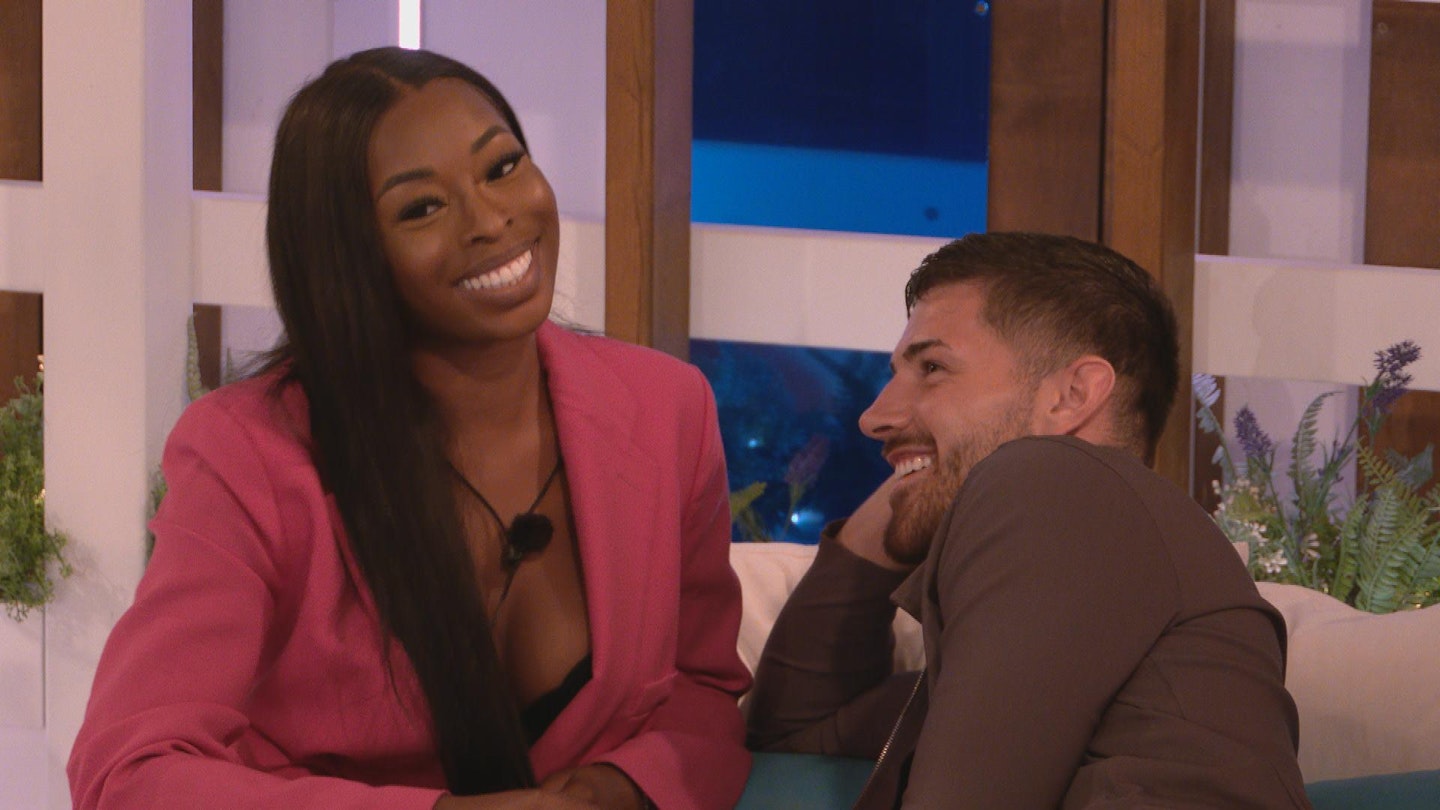 That she does but that hasn't stopped fans wondering how she's managing to maintain her style and composure while under the sun in Mallorca (temperatures are reaching a very balmy 33°c).
Will Catherine's blazer dress become a trend? Stay tuned to see if her tailoring streak continues. Until then, shop some summer blazers below...
Description
This Warehouse oversized blazer is very similar to the one she wore last night.
Description
Catherine's blazer dress was very like this style from Club L.
Description
You can't go wrong with a belted blazer dress.