If you thought fashion week is a place where celebrities tend to wear outré outfits that would look slightly bonkers in the context of everyday life then, well, you'd be kind of right. But Alexa Chung just proved that, sometimes, sticking to the classics is actually the best idea of all. Arriving at the JW Anderson show, she gave us a masterclass in how to dress for autumn, even when the weather is unpredictable.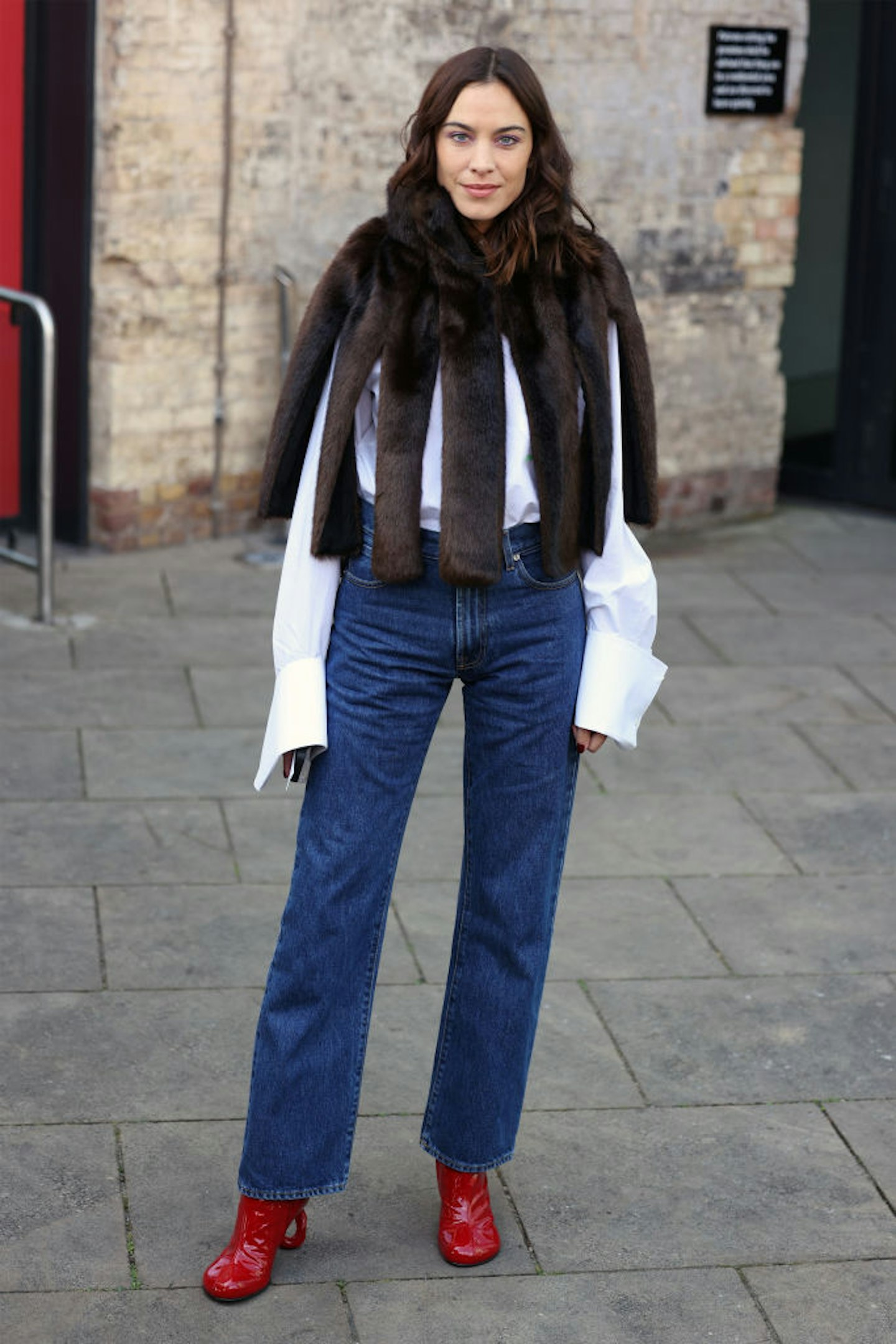 Dressed head-to-toe in JW Anderson, Chung made us reassess the wardrobe staples we all already own: jeans, a perfect white shirt and ankle boots. This is because her straight leg jeans have the perfect shape – not too skinny, not too wide – and the oversized cuffs on her shirt give it a stylish edge. Adding red boots keeps it interesting and, proving that she's ready for all weathers, she layered a furry cape from the autumn/winter 2023 collection on top.
Chung's appeal has always been that she makes even the simplest of pieces look spectacular, but this really is an outfit we'll be pinning as autumn inspiration for the new season. While we're still enjoying fairly summery temperatures, we may have to forgo the extra layer but, when the weather turns, it's a genius alternative to a heavy coat that might leave you feeling far too hot.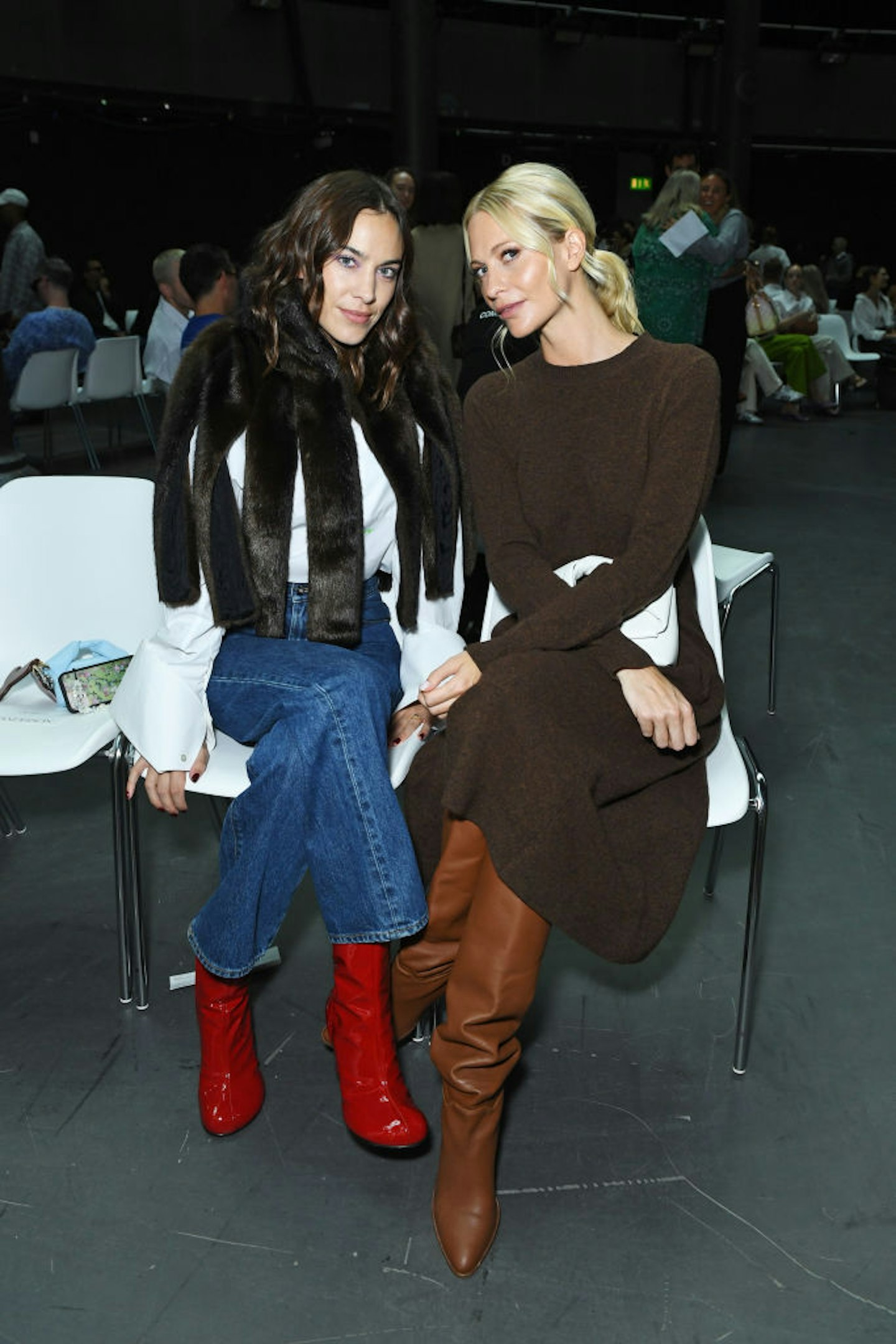 Sitting next to Chung on the front row was Poppy Delevingne, who also showed off a very good autumn outfit in the form of JW Anderson's Padlock Strap Tie Dress and knee-high boots. Again, very wearable and works in this warmer weather, too.
If you're ready to embrace the new season but have been struggling to work out exactly how to transition from your summer wardrobe to something, well, more autumnal, consider this your guide.
SHOP: The Perfect Autumn Outfit
Description
Alexa's shirt is a perfect example of a white shirt. Take her example and tuck into jeans or wear
Description
If your budget doesn't quite stretch to JW Anderson, this H&M shirt is a good alternative.
Description
Alexa's jeans are, surprisingly, still in stock – but definitely won't be for long.
Description
The fit of these jeans is very similar to Alexa's pair. The slightly cropped leg makes them the
Description
Add these to even your oldest jeans and you'll feel like you're in a brand new outfit.
Description
Poppy Delevingne's dress is the sort of piece that will quickly become one of your wardrobe