If we are to invest any belief in A-lister fashion credentials, high heels have been put on the backburner until further notice. Take Jennifer Lawrence for example – a flat shoe-fluencer of the first order – who is repeatedly making a convincing case for comfortable soles, opting for The Row sandals or Adidas Samba trainers. Another noteworthy entry: Kaia Gerber opening the Valentino autumn/winter 2023 couture collection in, drumroll, flats (not to mention the jeans and shirt). And the list goes on. But in another corner of celebrity wardrobes, heels have not gotten the boot just yet. Take Sienna Miller.
Attending day seven of Wimbledon on Sunday, Sienna Miller opted for dizzying platform wedges to go with her more than centre court-appropriate get-up, featuring a striped linen suit by Ralph Lauren, a woven basket bag and chunky silver hoop earrings by Missoma.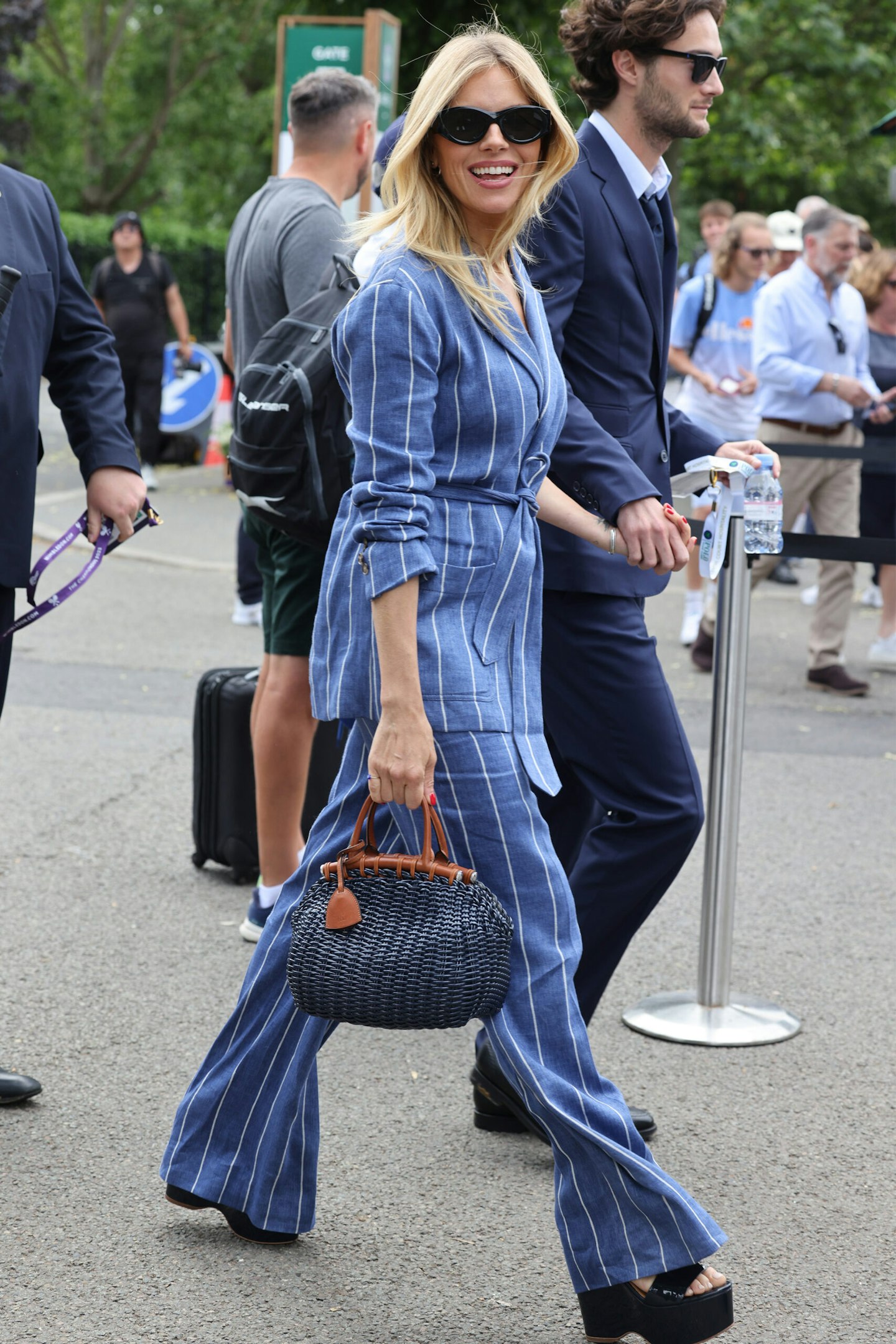 It was an easy win for the It-girl. Wimbledon (and Glasto), you could say, are something of a homerun for the 41-year-old. Right after 'What will the Princess of Wales be wearing?' comes 'And what about Sienna Miller?' Why, you might wonder? Because she always gets it right, delivering delectable outfits, which most of the time are wonderfully easy to recreate (albeit with an occasionally steep price tag). This one is no exception.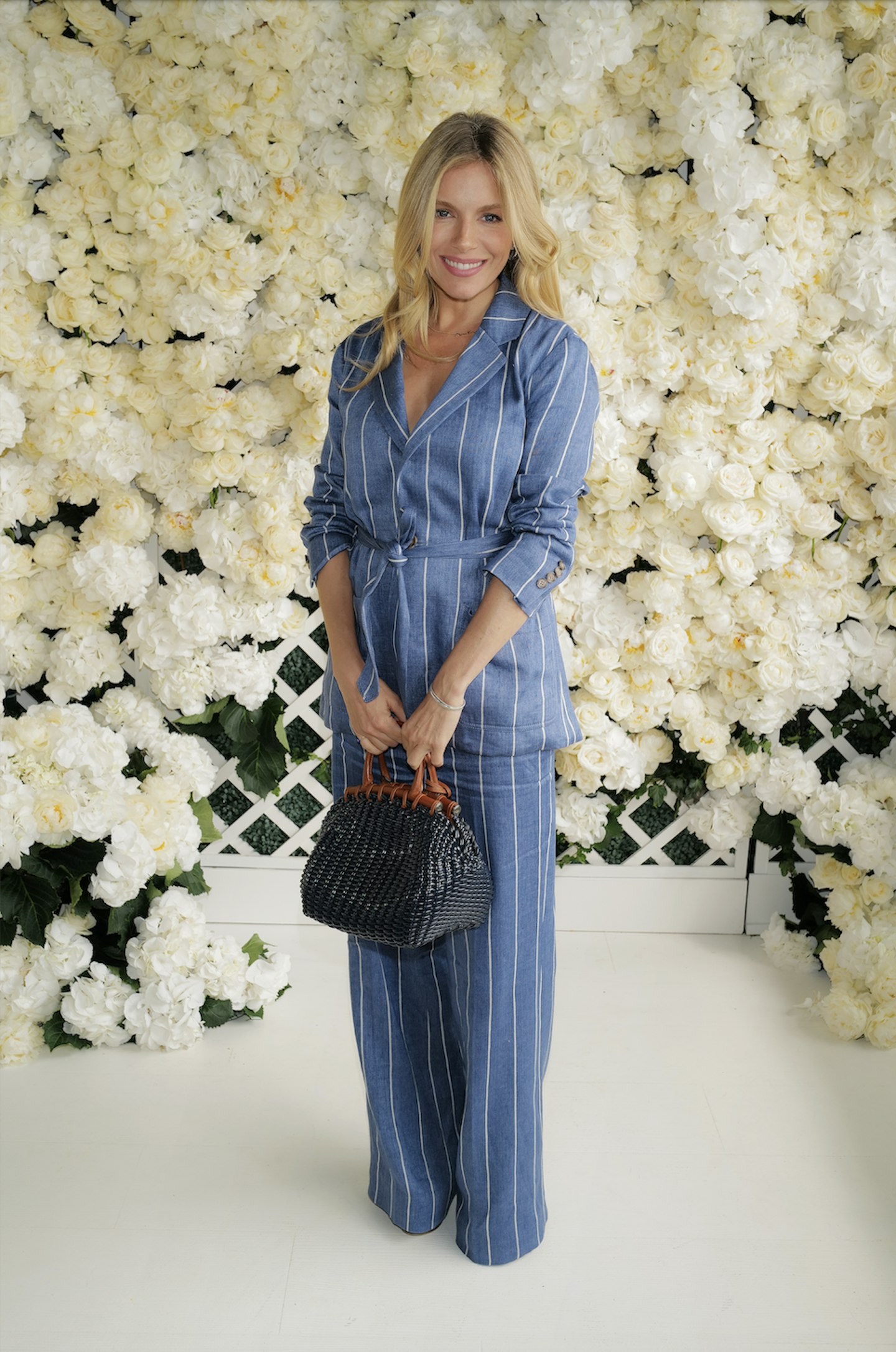 As for the heels, Miller's choice to go high when most of us go low is something we can only applaud. It's a commitment to opt for heels when, without breaking protocol, flats are just as apt. So, if you thought about burying your heels in the back of your wardrobe, give it another thought. If they are good enough for her, they're definitely good enough for us.