We've seen a mass of new beauty tech devices come into the industry in recent years - and when it comes to skincare, only you know what really works for you. Enter: the traditional beauty gadget you may have once dismissed, the facial steamer.
Proving to be in-demand, searches for 'face steamer' are up 50% on Google and searches for 'Are facial steamers good for your skin?' are up a whopping 250%. If you're serious about skincare then you may have already experienced one where traditional skin steaming treatments can easily be found in a spa or salon, an age-old cleansing technique used during a facial to remove debris and make extraction easier. Thankfully, there are a myriad of facial steamers out there that can do the job (mostly) as well from the comfort of your sofa.
Grazia's best facial steamers shortlist:
Best overall facial steamer: Panasonic EH-XS01 Facial Steamer
Best mist facial steamer: Sarah Chapman Pro Hydro-Mist Steamer
Best basic facial steamer: EZBASICS Face Steamer Professional
From LED face masks to those nifty pore openers on the market, there's no messing around when it comes to techy choices in the beauty industry. But when it comes to facial steamers, the science is simple – they heat up distilled water to produce steam that opens up your pores. Anything you apply post-steam will then penetrate further as pores are more open, so think of getting out your facial cleansing brushes with serums and moisturisers to make a real impact.
Whether you're after a professional-grade facial steamer like Sarah Chapman's Pro Hydro-Mist Steamer, £138, or want a more affordable option like the Rio Facial Sauna & Steamer, £24.99, we have you covered with our curated edit below.
SHOP: The Best Facial Steamers 2023
Best overall facial steamer
current body
Description
Using nano-sized particles, the Panasonic Facial Steamer EH-XS01 will get deep into your pores and
Pros
Deep cleansing with nano-sized particles, reaching into pores and leaving skin soft
Easy to use
Stimulating collagen production for younger-looking skin
Cons
Only used for facial steaming
Best mist facial steamer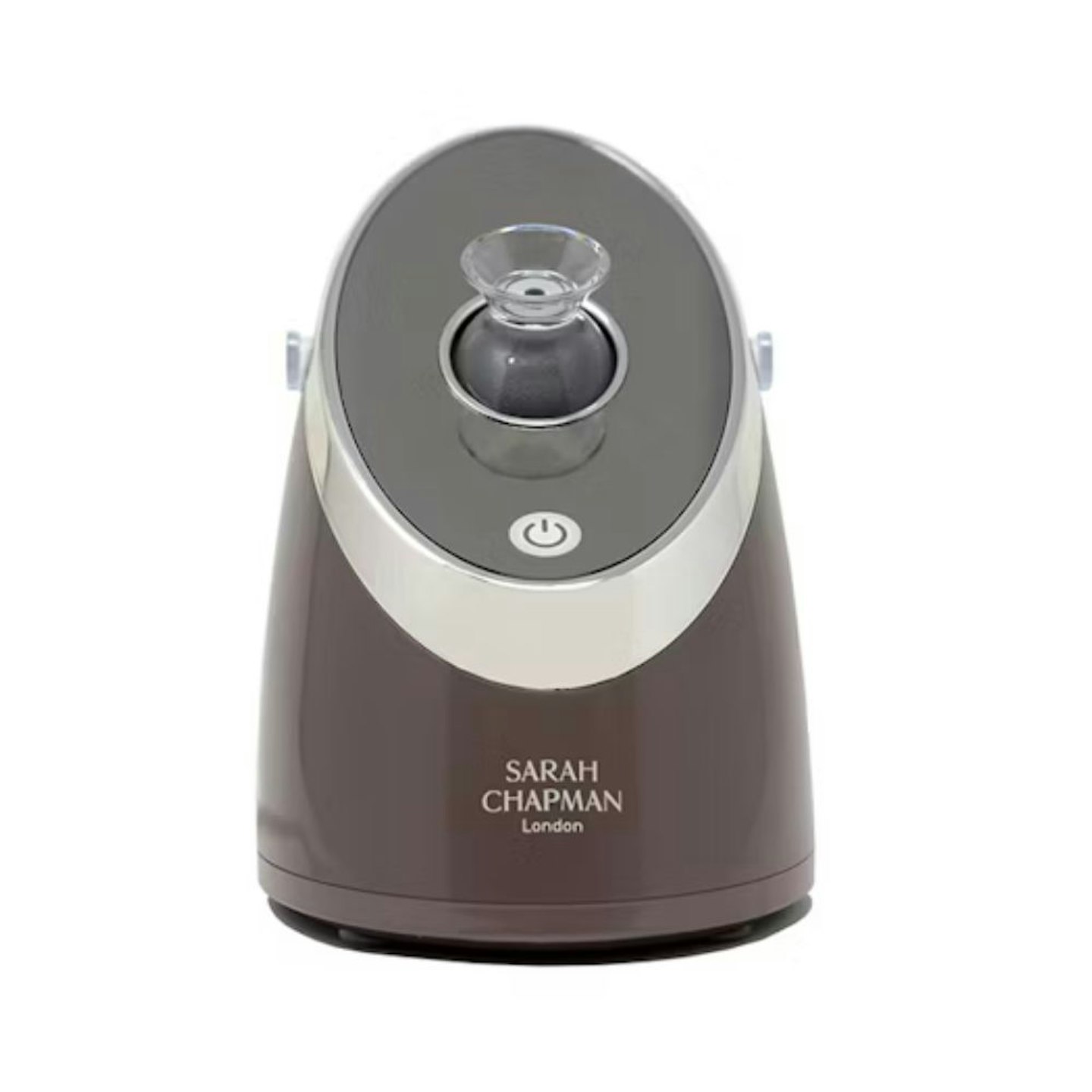 look fantastic
Description
This compatible and portable device is powered by ultra-advanced ionic technology to improve your
Pros
Five-minute timer for easy use
Compact and portable
Nano-sized particles penetrate skin deeper
Cons
Can be intense if you're not used to it
Best basic facial steamer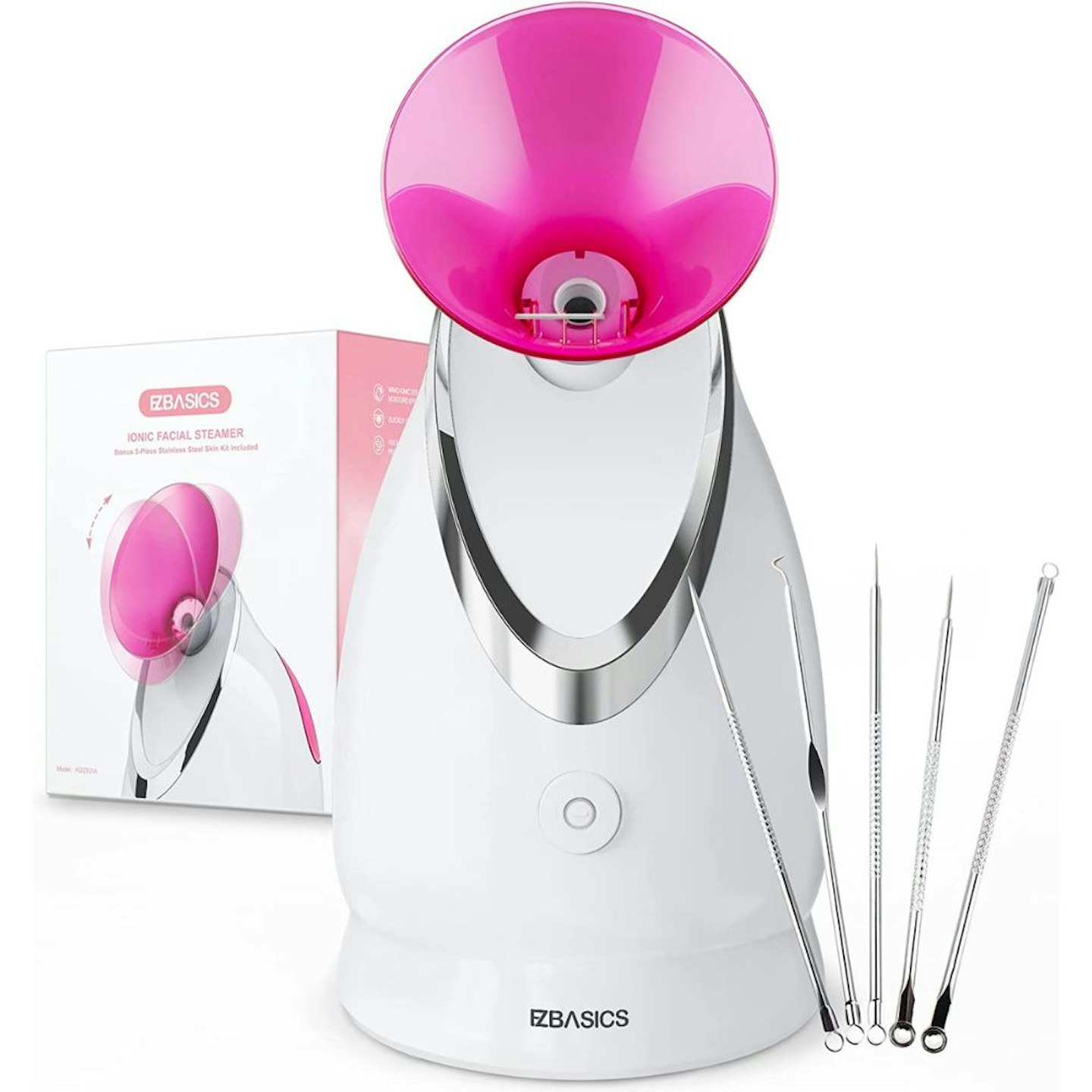 amazon
Description
This facial steamer improves cell vitality and oxygen absorption through the skin for a
Pros
Comes with five stainless steel skin kit for blemishes and blackheads
Affordable choice
Design with aromatherapy in mind
Best affordable facial cleanser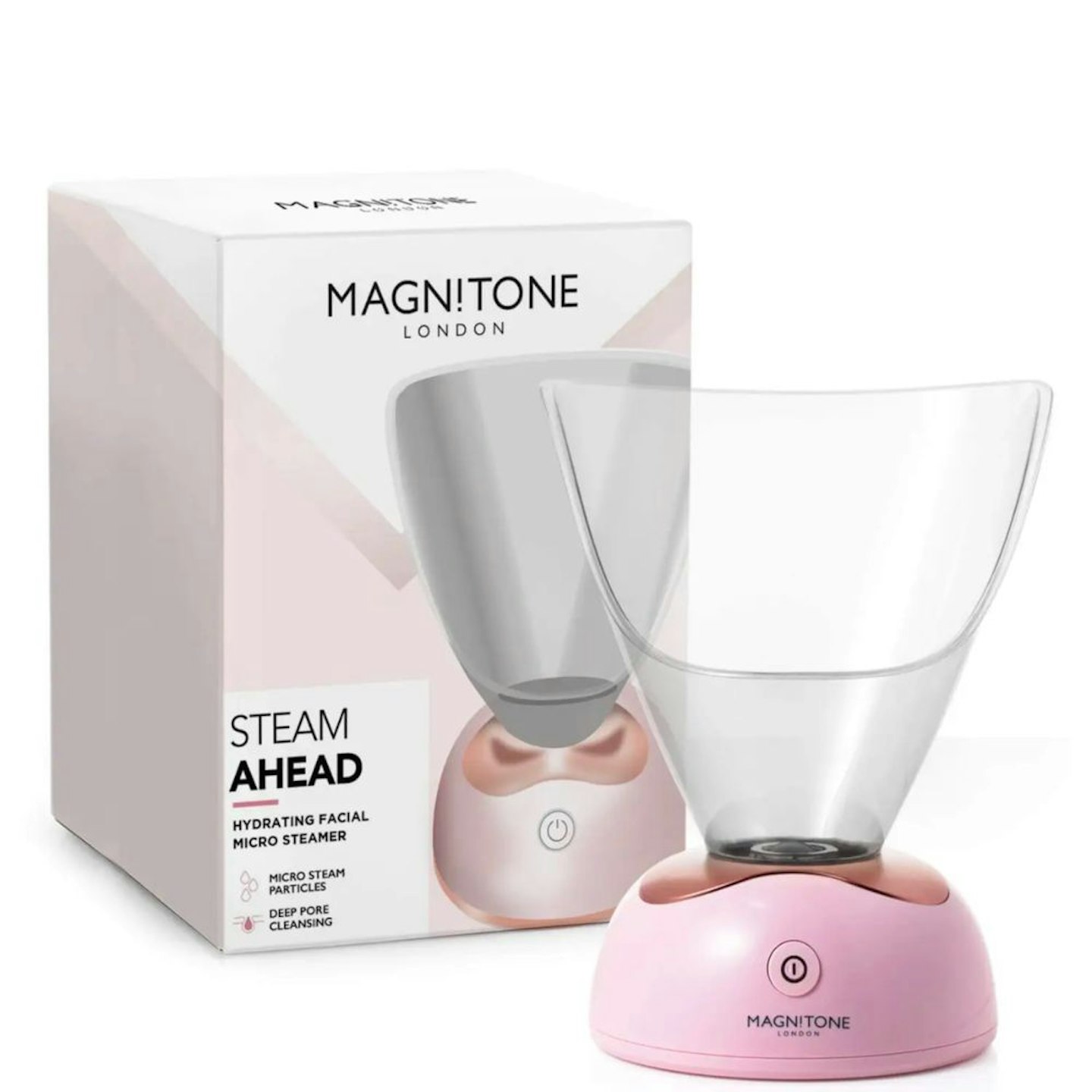 look fantastic
Description
This affordable facial steamer is ideal for both congested and dry skin, where deionised
Pros
Dismantles for easy storage
Suitable for use with essential oils
Affordable choice
Best facial cleanser with steam inhaler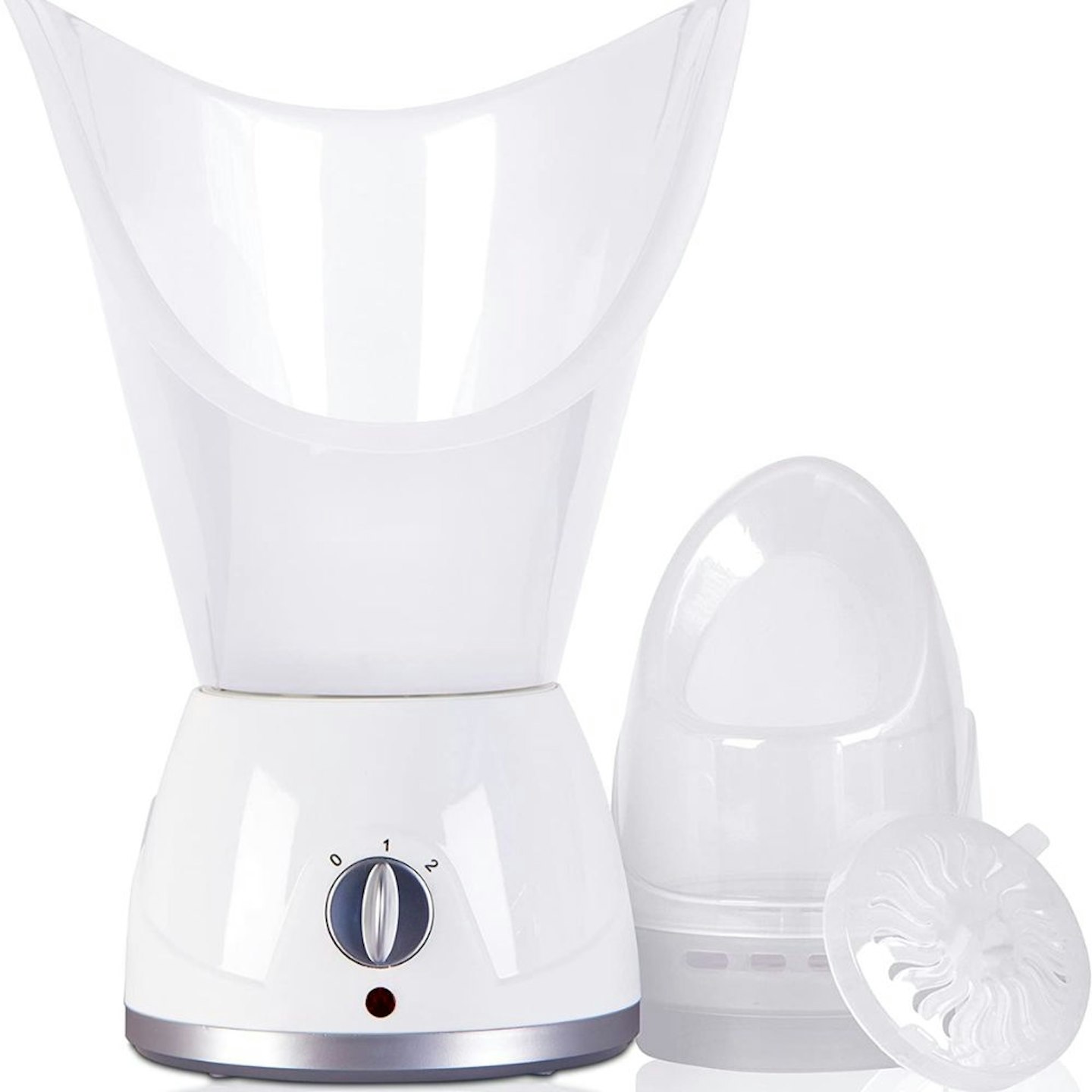 amazon
Description
Achieve spa-like results at home with this easy-to-use steamer that comes complete with a full
Pros
Interchangeable steam inhaler for instant relief from sinus congestion
Aromatherapy oils can be added
Easy-to-use
How to use a facial steamer?
Cleanse: start by using a cleanser to remove makeup and daily grime. You can also exfoliate your face before using the facial steamer if you feel your skin needs it. Popular choices have included the Foreo Luna cleanser and facial cleansing brushes.
Fill Water Tank: make sure you use distilled water to fill it up rather than tap water. This will be the water that is evaporated to produce the steam. Using tap water will steam minerals onto your skin and can also clog up your steamer over time.
Steam Your Face: turn on your steamer, and situate yourself around eight inches from the steam, allowing the steam to fall all over your face. Depending on your skin type and how it reacts to the steam will depend on how long you use it for. Start by using it for two minutes to see how your skin feels. If it is irritated then stop there, but if it feels comfortable, continue for up to 10 minutes.
Face Mask: once you've used the facial steamer, it's a good idea to use a face mask while the pores have been opened. A clay peel is ideal for oily skin types as it will help draw impurities out from the pores. This can also be followed up by a serum.
Moisturise: always finish your routine with a hydrating moisturiser to lock in the hydration from steaming.
Repeat this once a week for best results, but always check how your skin reacts to determine how often works for you.
What are the benefits of face steaming?
There are so many benefits of face steaming. Firstly, it will soften and open up the pores, making it easier to remove debris and exfoliate your skin. Secondly, steaming can remove excess sebum - a major culprit of blackheads.
Another main benefit of facial steaming is that it increases blood circulation to the skin. The warmth of the steam causes you to sweat but more importantly, it raises the skin's temperature which will allow oxygen to flow to the surface, giving the skin new nutrients.
Hydration is also a major benefit. Top tip? Lock in the moisture within 60 seconds of steaming by applying a serum or moisturiser (or both).
Caitlin Casey is a Senior Beauty & Fashion Products Writer for heat, Closer, and Grazia. She covers shopping, women's lifestyle, popular culture as well as all things trending. Connie Hack is a Product Writer across multiple beauty publications